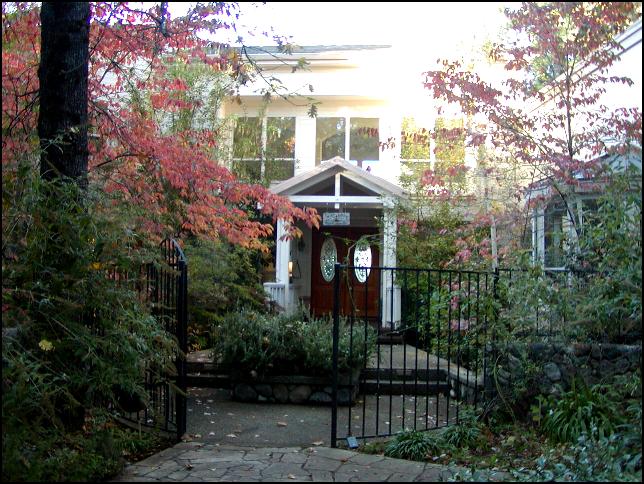 A Sunday Afternoon Recital on
Harmony Ridge
II
We were delighted to once more attend Katie's recital at the lovely home of David and Audrie Hays. This time Mel was able to attend. It's so nice to see and appreciate the artistic talent and effort of others. It's Sunday, October 22, about four months since the last recital in June. It's interesting to see how much everyone improved. One of the most difficult hurdles is performing in front of an audience, and that's why we're here. Moral support and appreciation for their effort. The participants are fortunate to be music students of June Breen, who is a very talented teacher.
Fall Music
Welcome to Songs and Friends of Laura June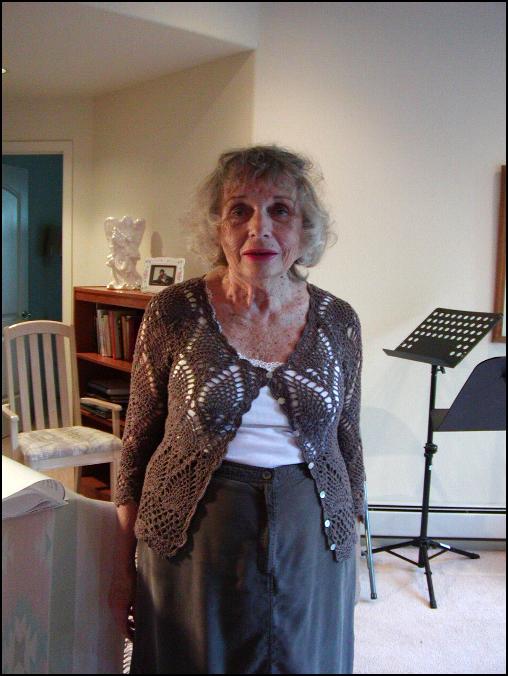 June introduces the afternoon program, and then takes her place at the
piano to accompany the first performer...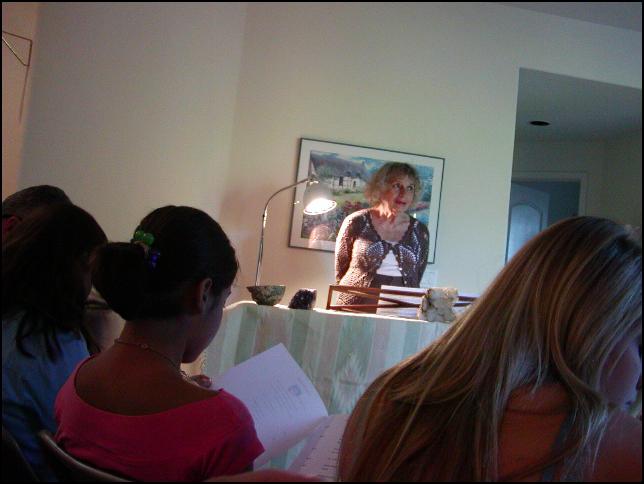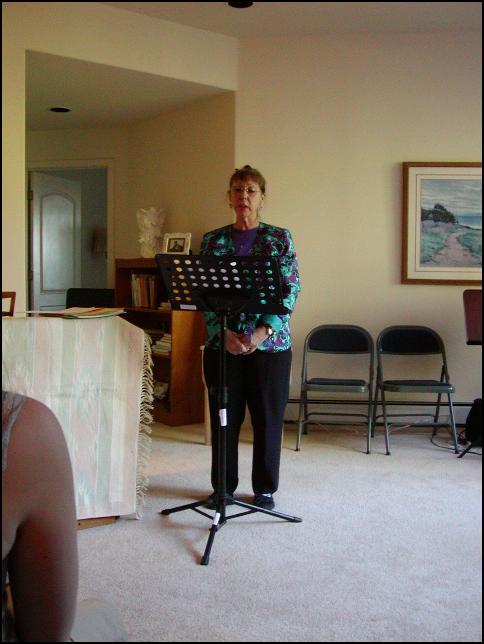 Vicky sings "Goodnight, My Someone" and "No One Like You."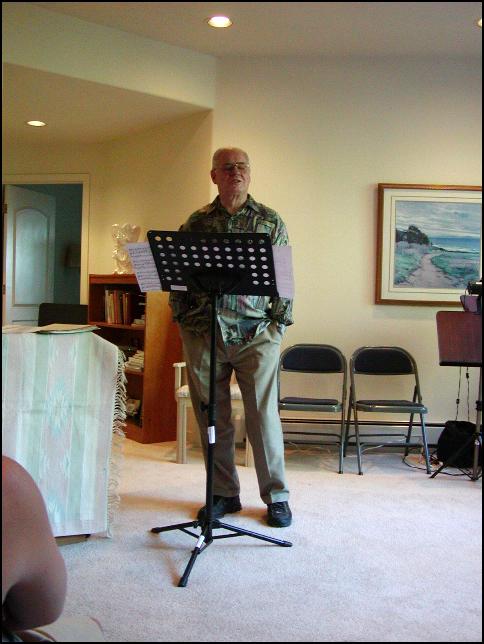 Host David sings, "As Long as She Needs Me," "I've Gotta Be Me,"
and "Ebb Tide."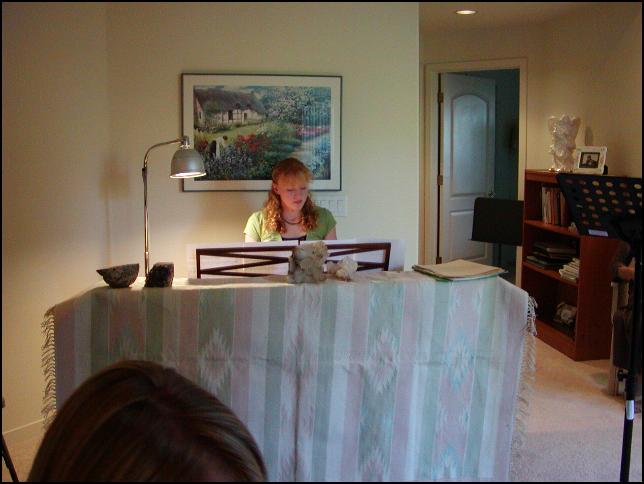 Maddison plays a difficult selection "Gymnopedie (Satie)."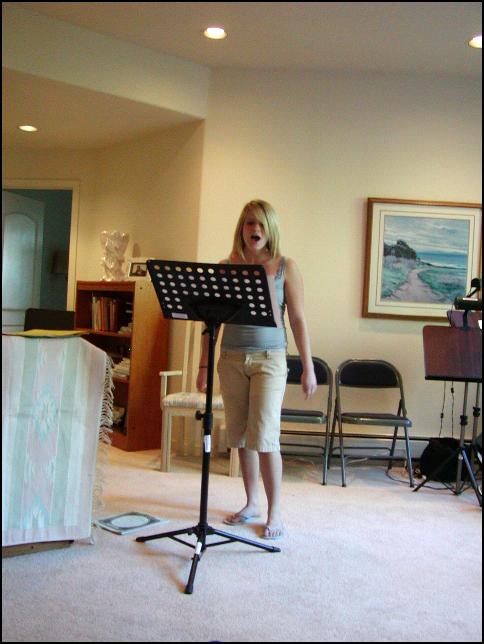 Katie sings "Tanto So Spirero" and "I'll Know."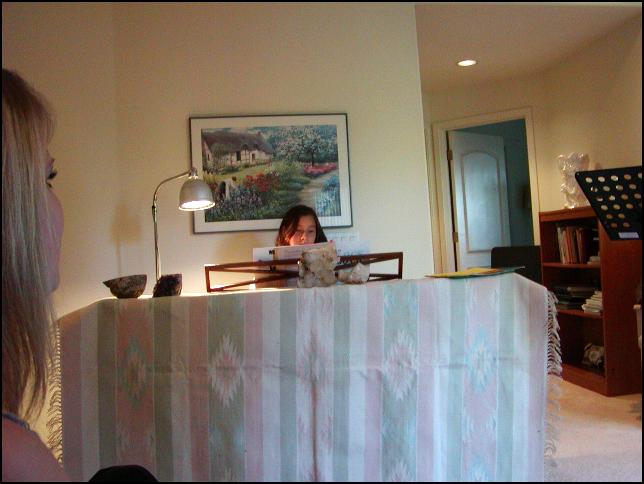 Murray sings "They Call the Wind Maria" and "The Leaving
Of Liverpool."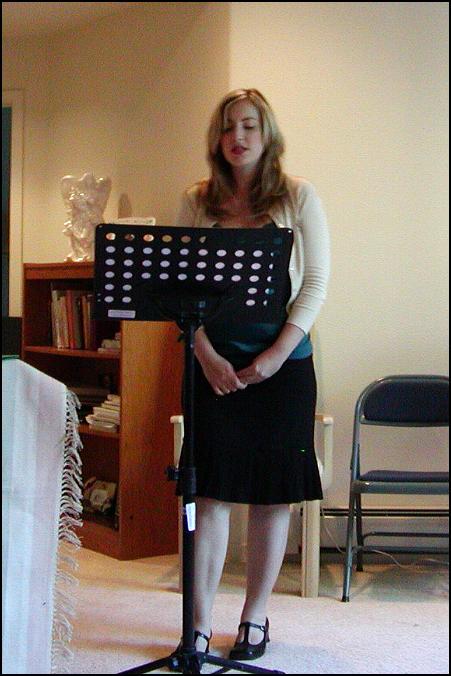 Tamara sings my favorite song, "Con Te Partiro"
(Time to Say Goodbye.)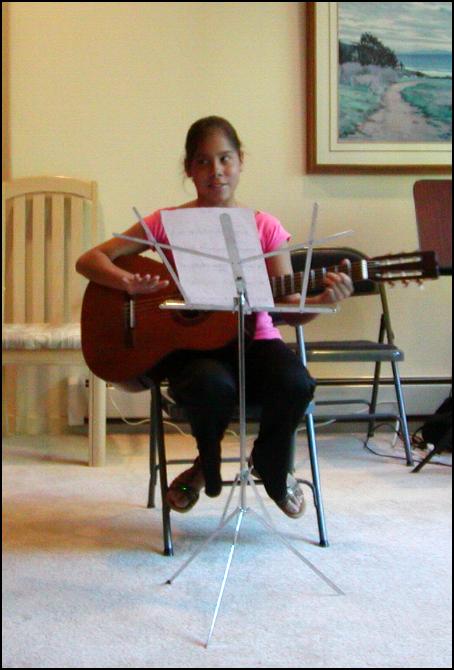 Angie strums "Orlando Sleepeth" and "Modinha."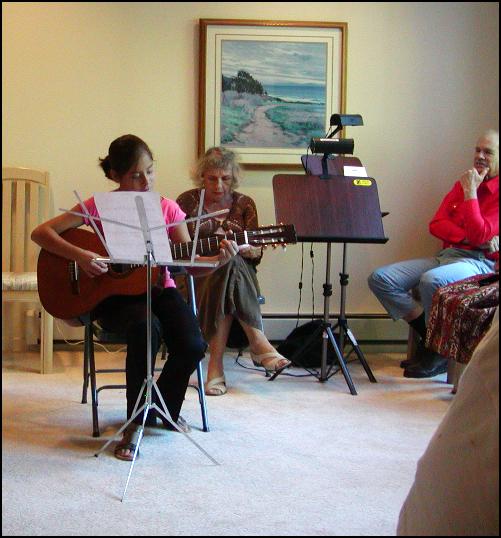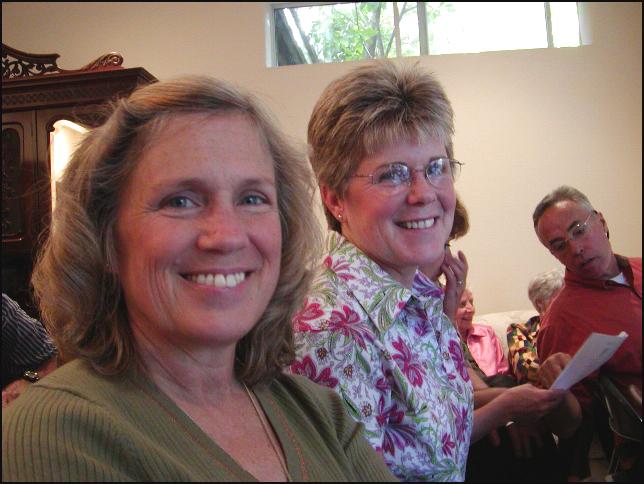 Cheryl and Sue enjoying themselves.
Joanne on the Cello, Don on Viola, and June on piano perform
"Beethoven Trio Number 2(Finale)."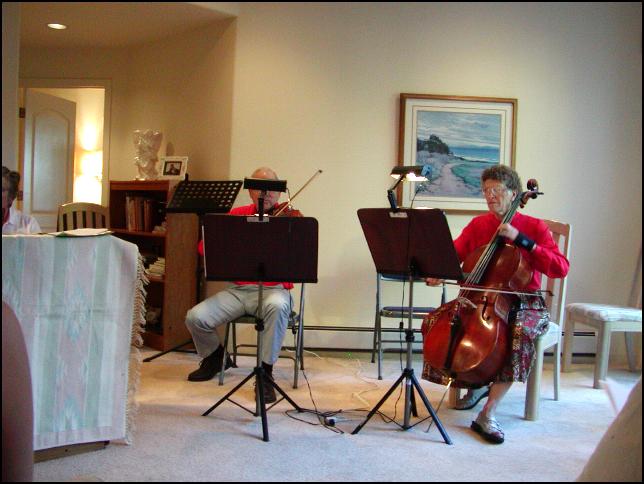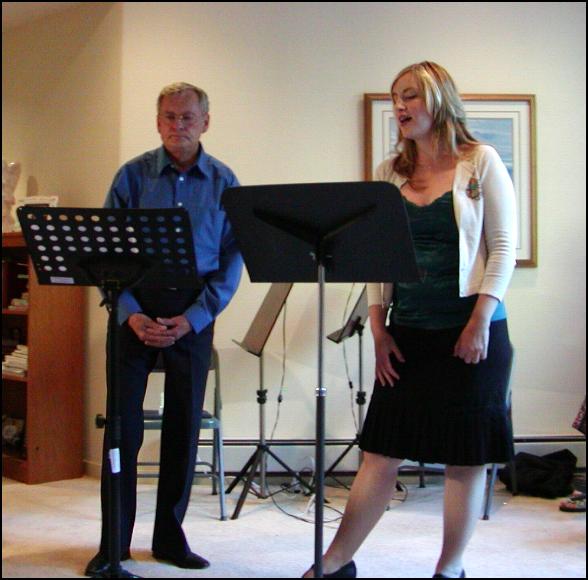 Tamara and Wilfried sing a melody of "The Merry Widow (Lehar)." Wilfried likes to sing German songs. June usually relates the story about our mutual old friend Franc Luschen the wonderful (Dutch-German) musician in the woods playing wonderful German waltzes with a cigarette dangling from his lips.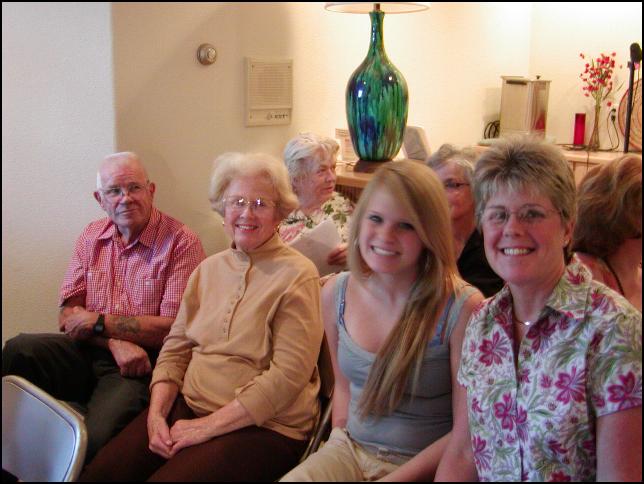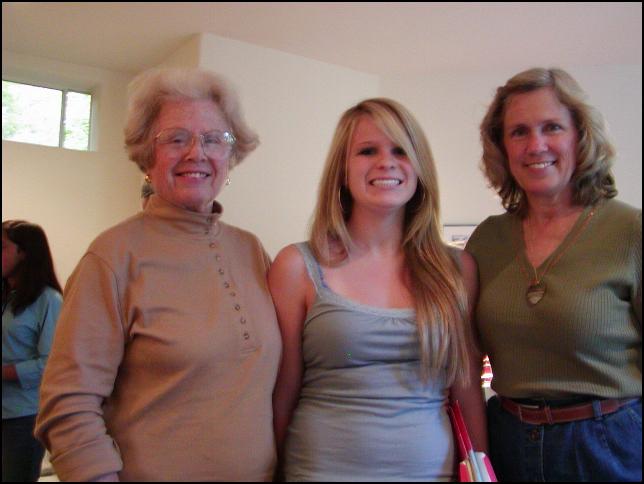 Today, June decided that we should enjoy the buffet after the recital was over, so that
none would escape performing. We all brought goodies for the occasion.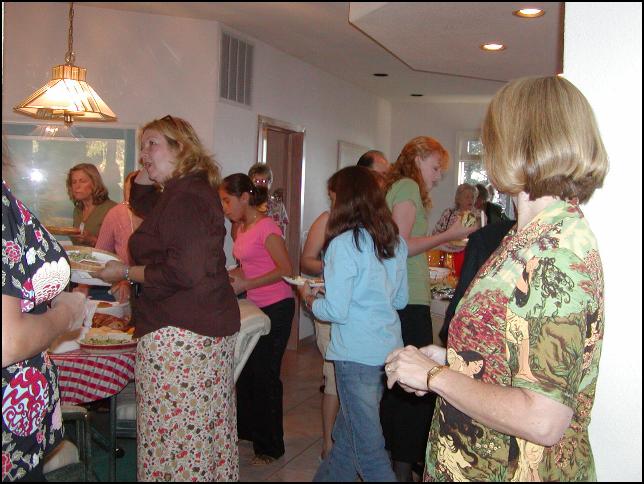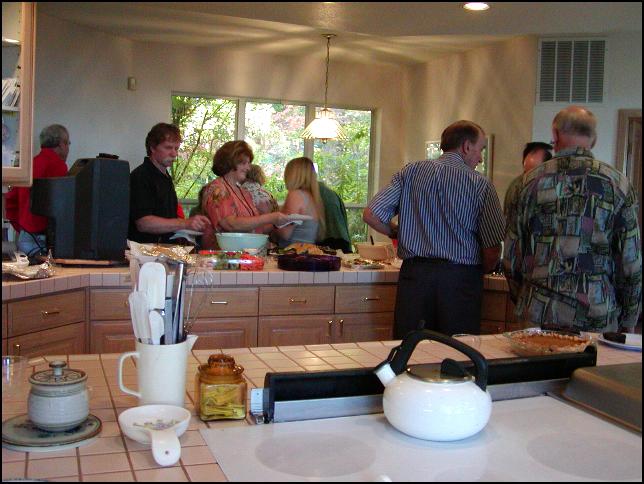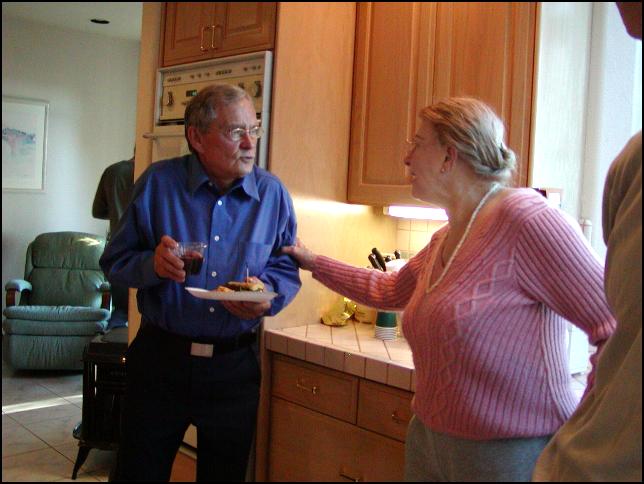 Our hostess Audrie and Wilfried.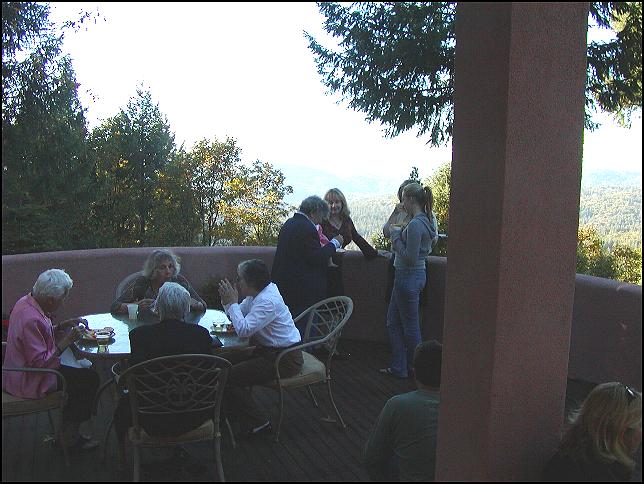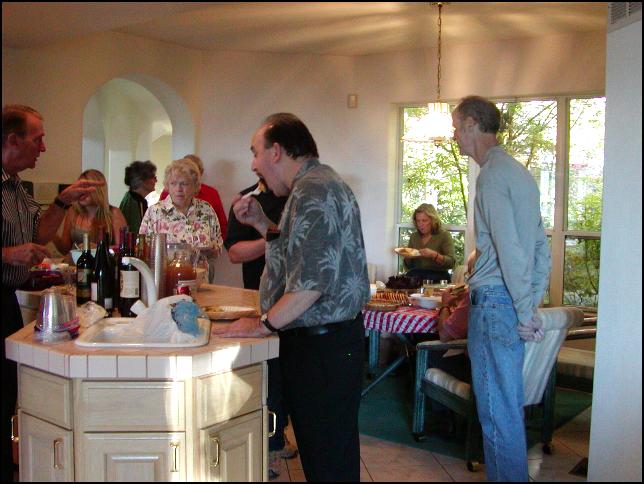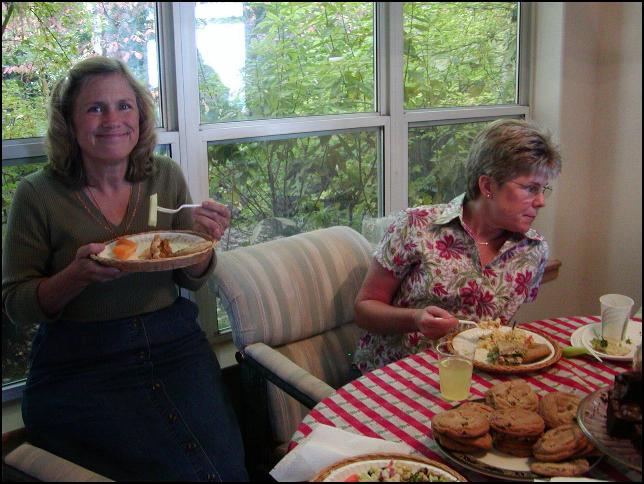 It's been another enjoyable afternoon with fun people and good food
prepared by many hands.