Custom Wood Carvings
by Randy Millert
We meet many interesting people who do things with wood. Randy is very handy at making lovely wood carvings displayed below. You may have seen some of his work in businesses around Grass Valley and Nevada City. On September 12, 2008 Randy was selected as The Union newspaper's "Artist of The Day."

Here's Randy with his five foot bear he carved from Sequoia.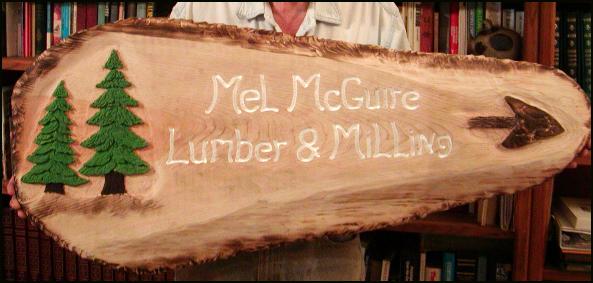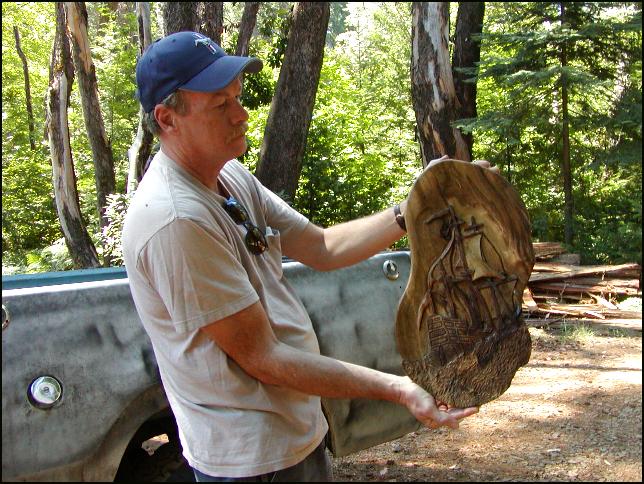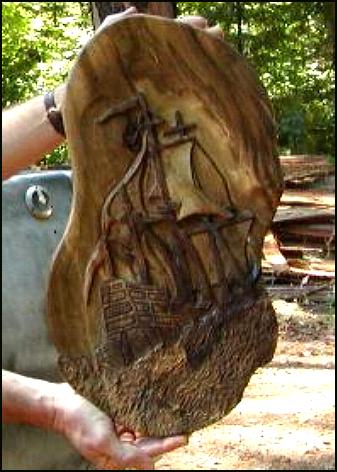 An old schooner.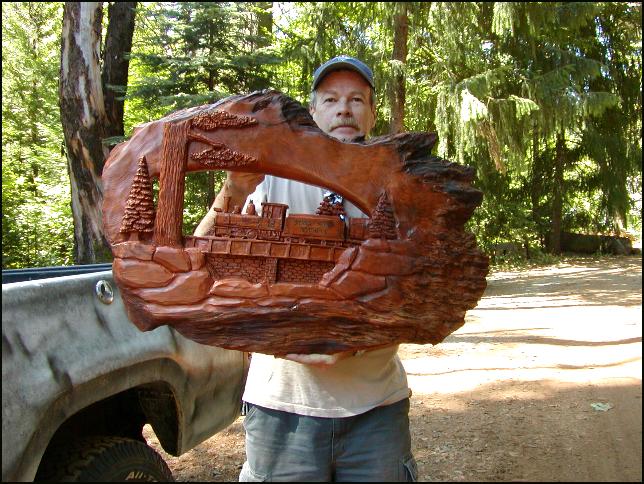 Sierra Nevada Northern train.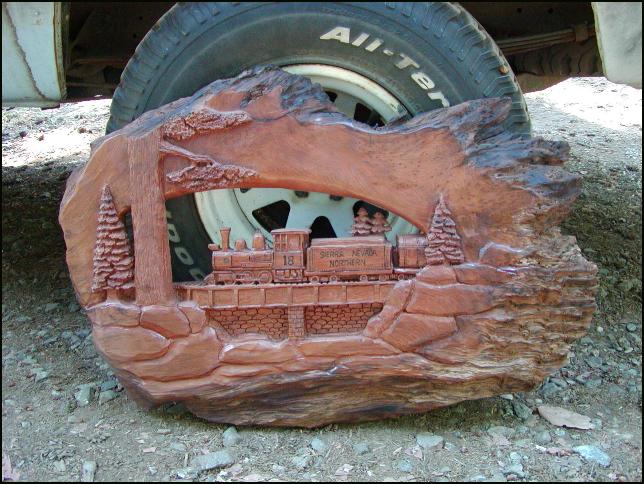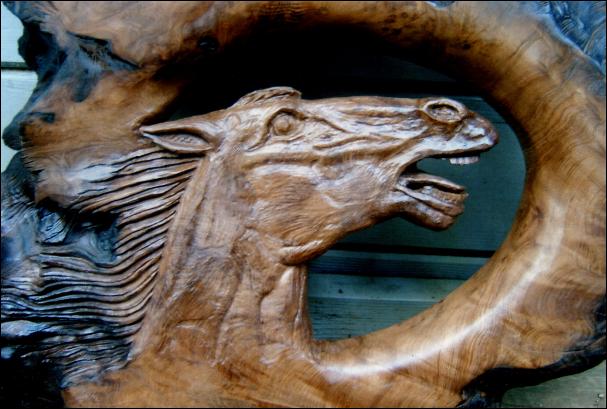 Horse head.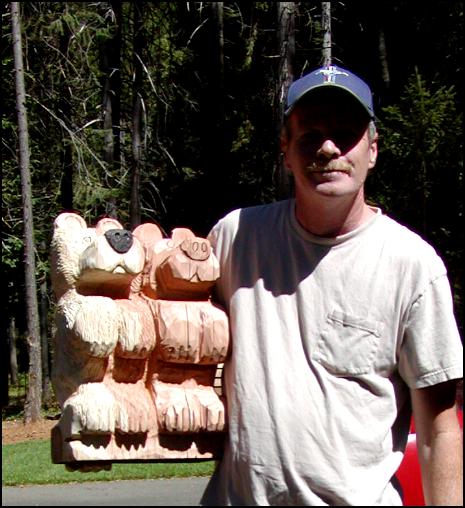 The beginnings of two bears....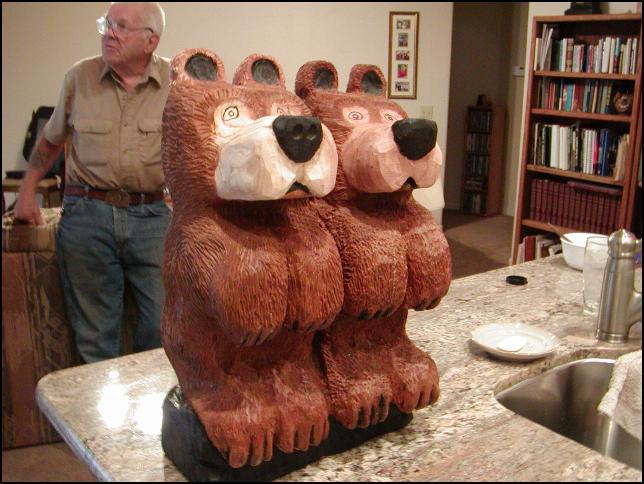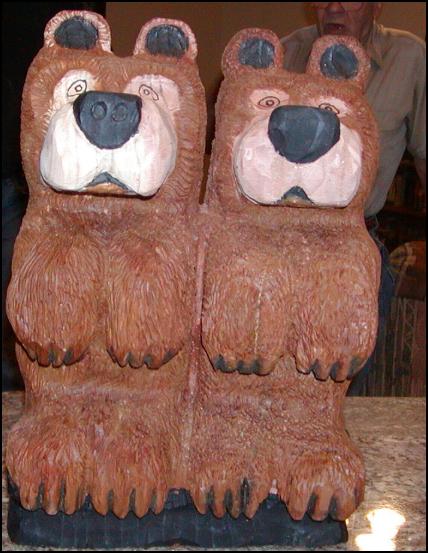 Randy's looking for some realistic eye inserts.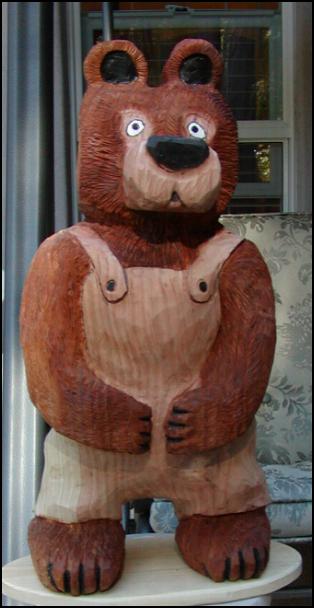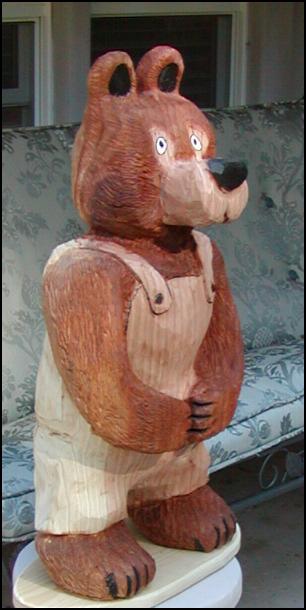 How about this cute guy lookin' for a home...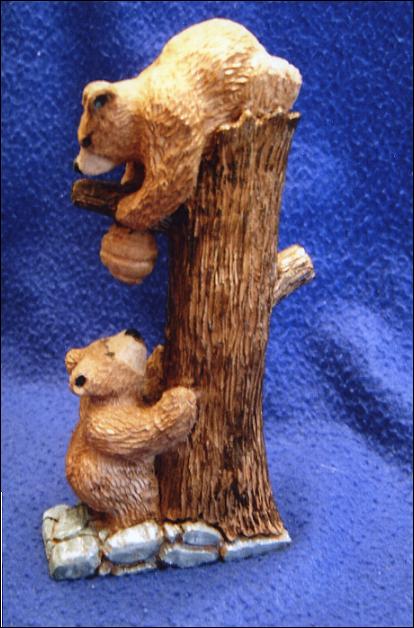 Now be careful.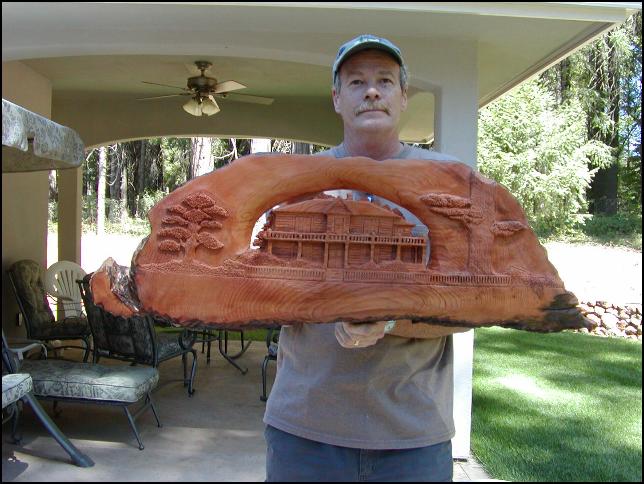 A very nice replica of Grandmere's Inn on Broad Street in Nevada City.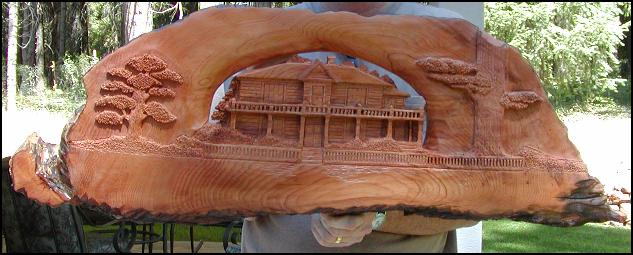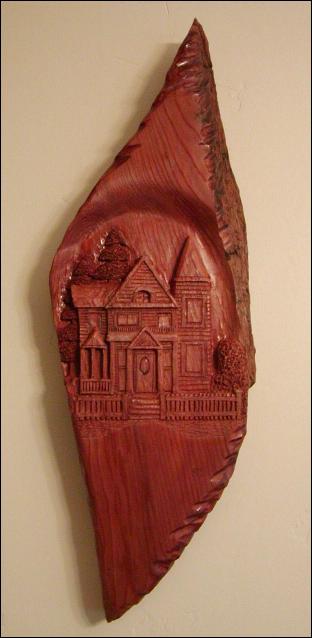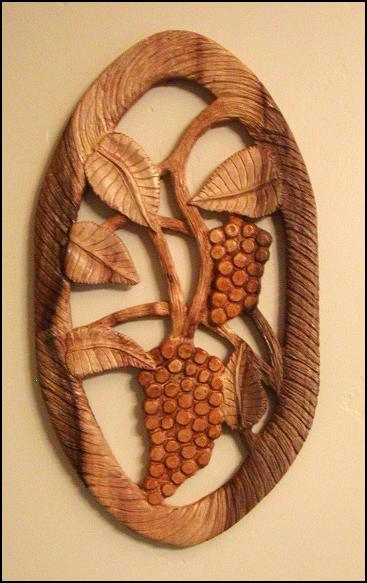 An old Victorian home...and a grape vine wall plaque. Randy designs what people want.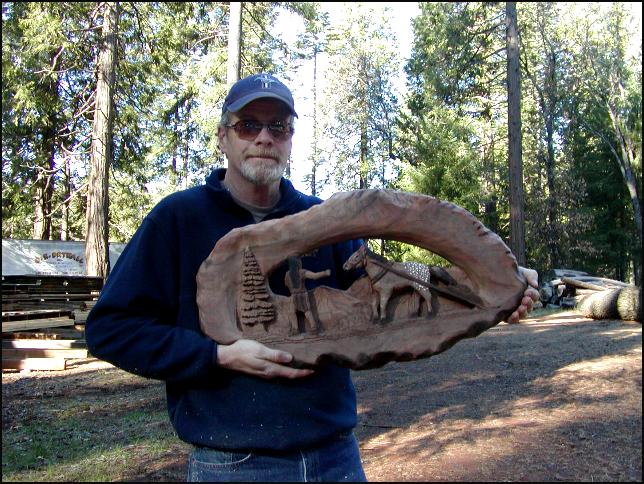 Randy's almost finished with this Walnut carving of a Nez Perce Indian and an Appaloosa horse.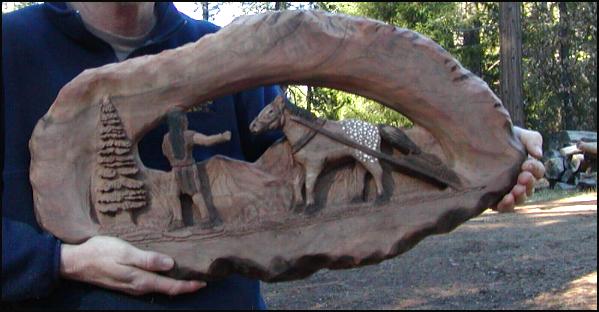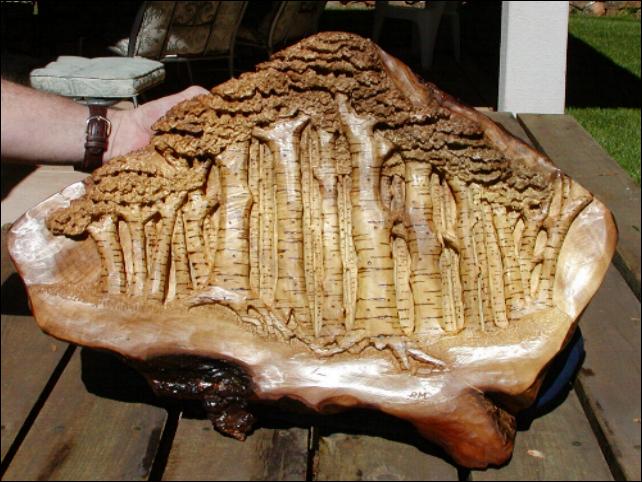 Randy stopped by today (9/29/07) with this carving of a birch-tree thicket. His carvings can be seen on the walls in many businesses. Next time you're in Jimboy's Taco or the 76 gas station at Brunswick (Grass Valley), Northridge restaurant's in Nevada City and Penn Valley, and Mountain Hardware in Truckee you might just see a carving by Randy.