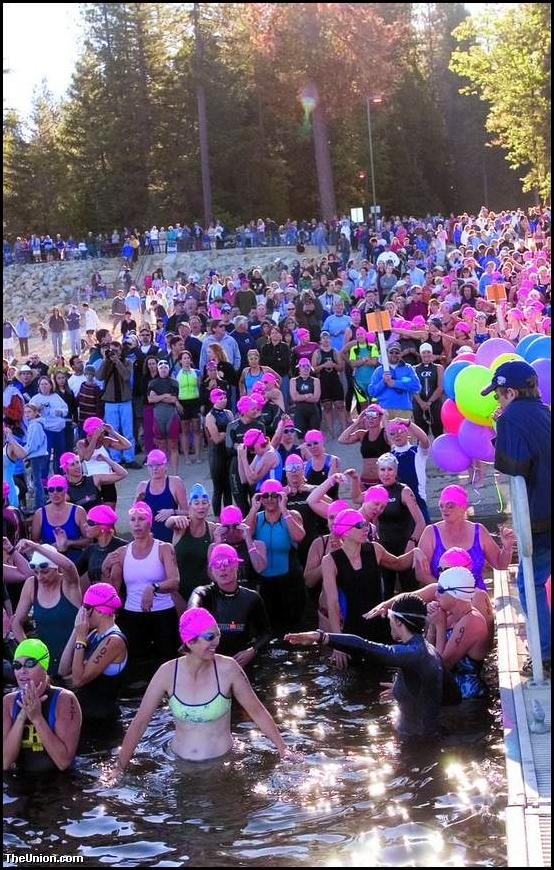 Barbara Schmidt Millar Triathlon
2006
Vicky was among the approximately 400 women who competed Sunday, September 17th in this year's triathlon. Participants competed without stopping in three successive events. Long-distance swimming, bicycling, and running. Hundreds of spectators cheered them on in the 12th annual Barbara Schmidt Millar Celebration of Life event at Cascade Shores. The triathlon helps raise funds for the Barbara Schmidt Millar Foundation, which provides scholarships for local young women seeking careers in health care, and funds examinations at the Sierra Nevada Sierra Nevada Memorial Hospital Breast Imaging Center for local women unable to afford them.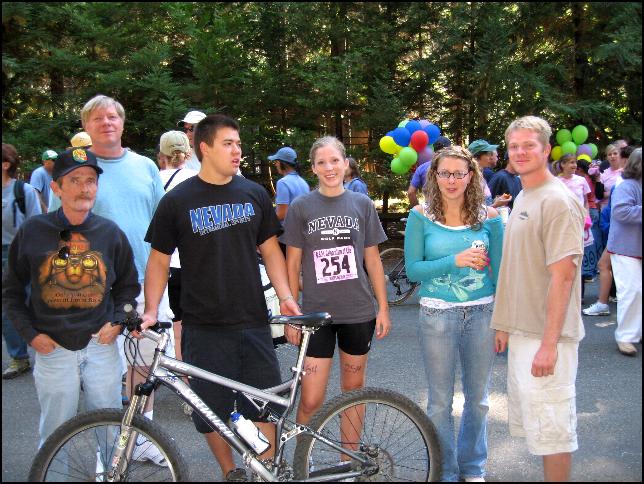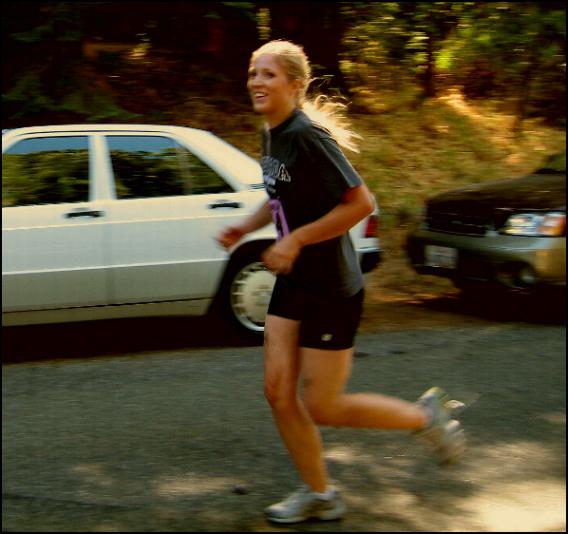 Atta girl Vicky! This is her first time in the triathlon.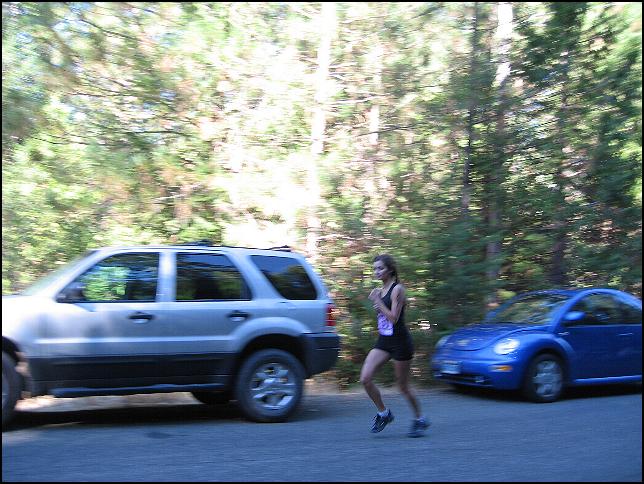 ...And her friend Leah's third.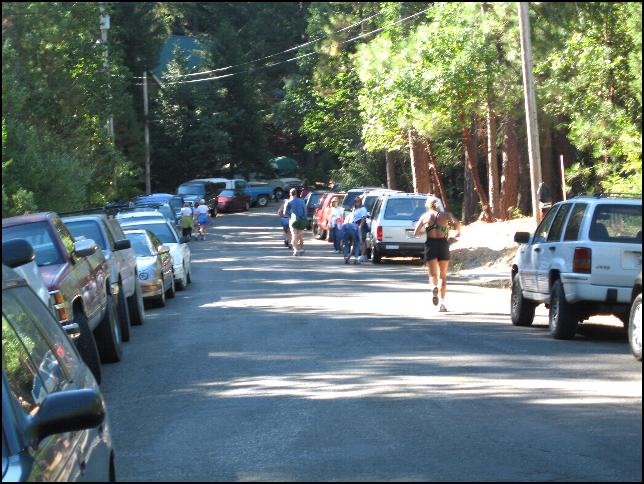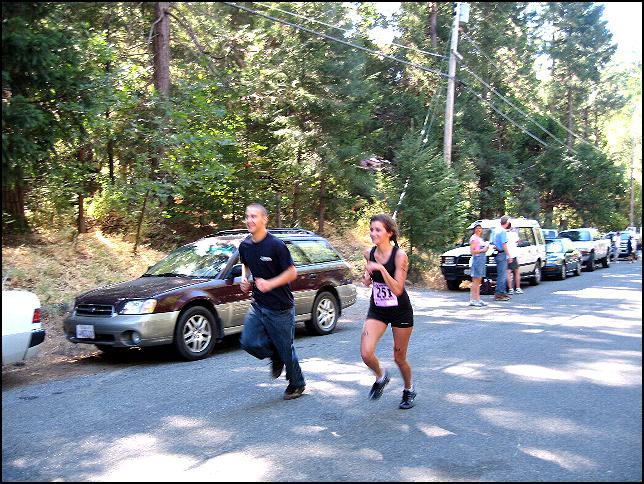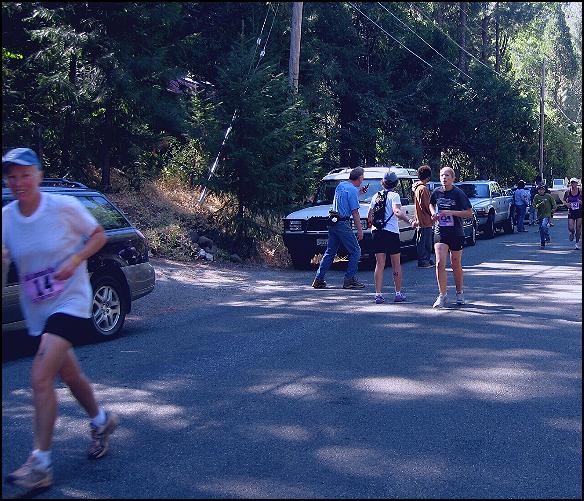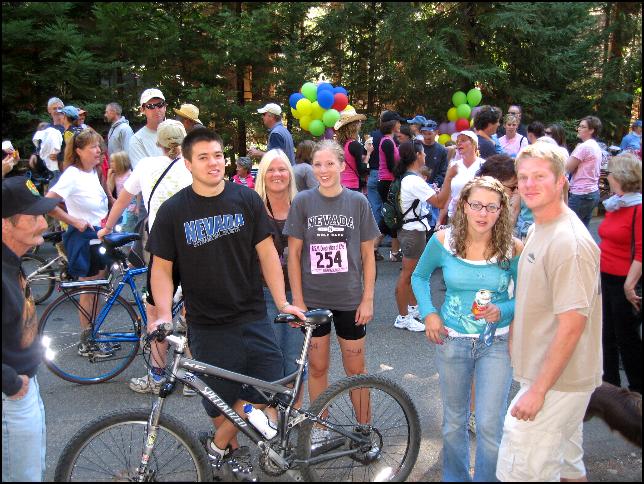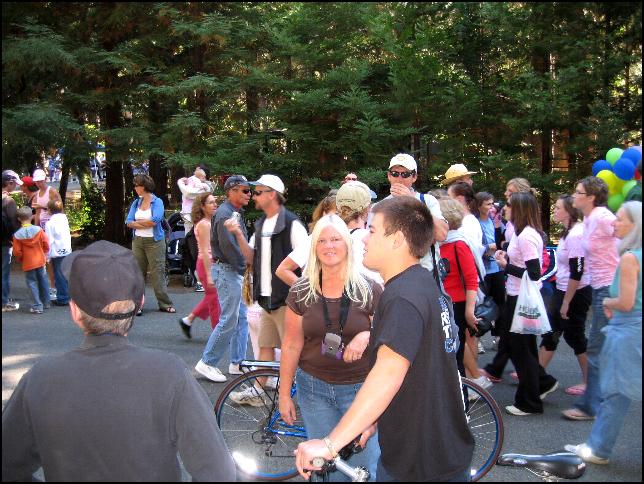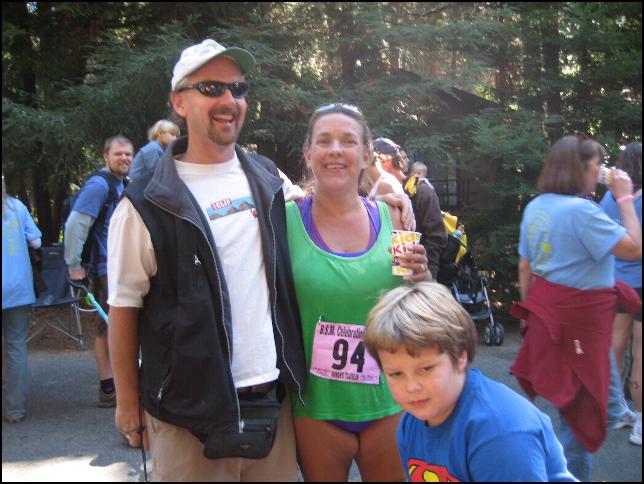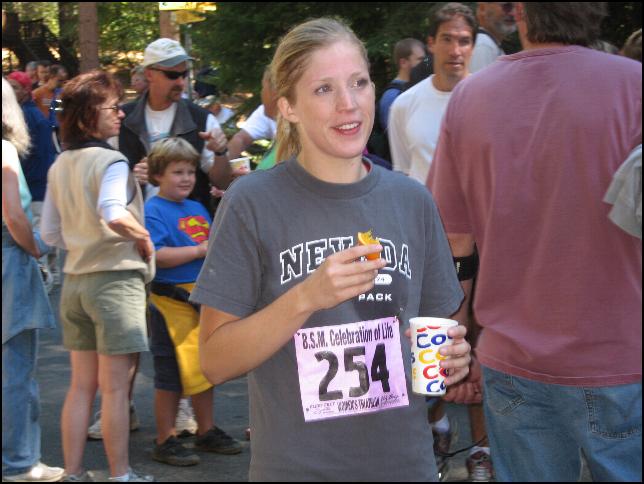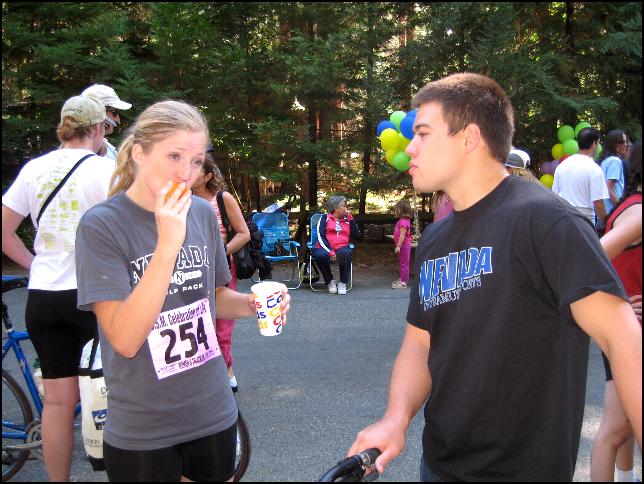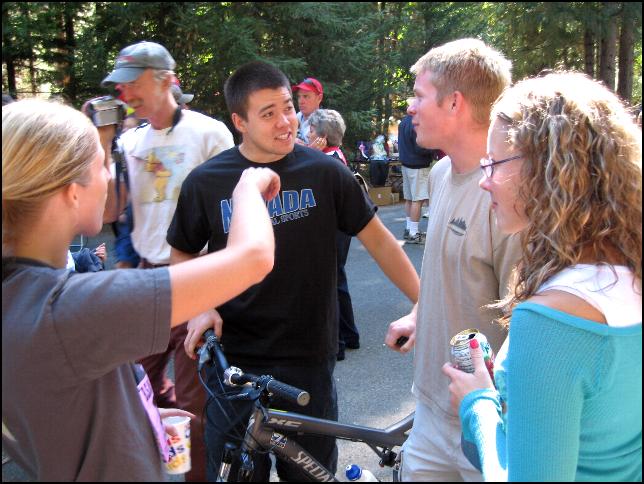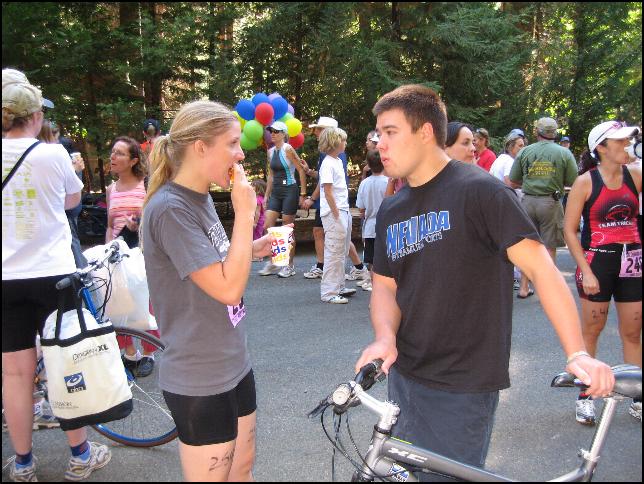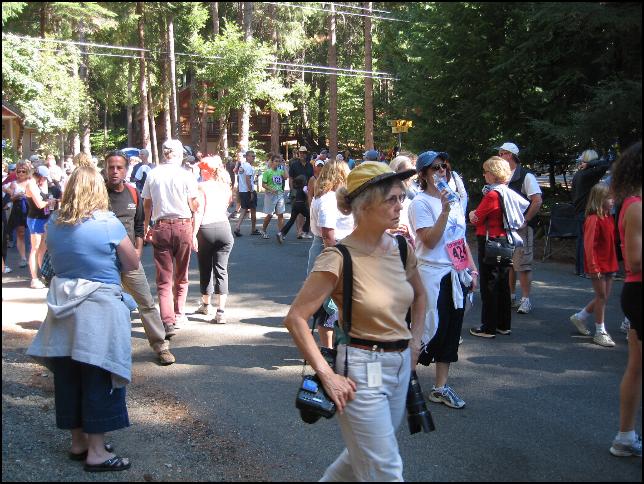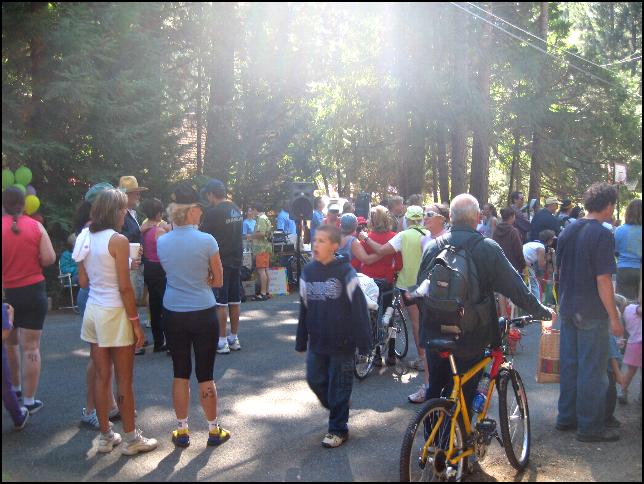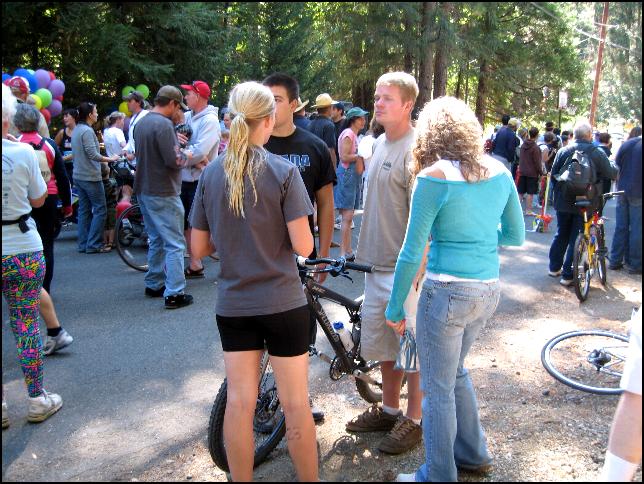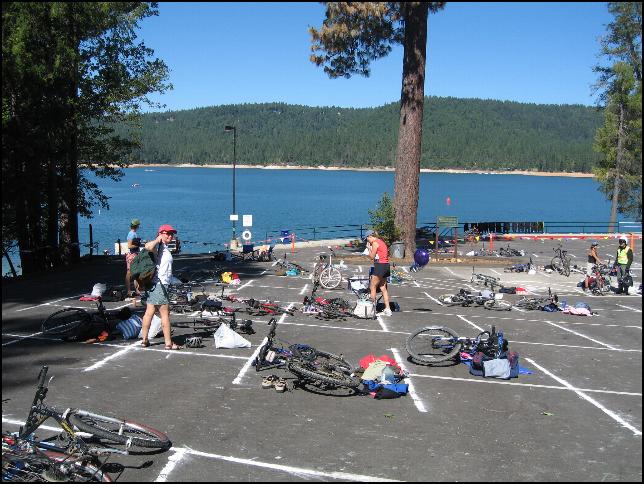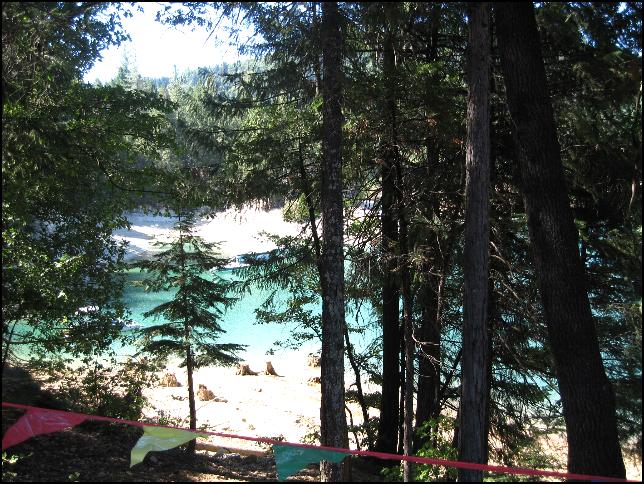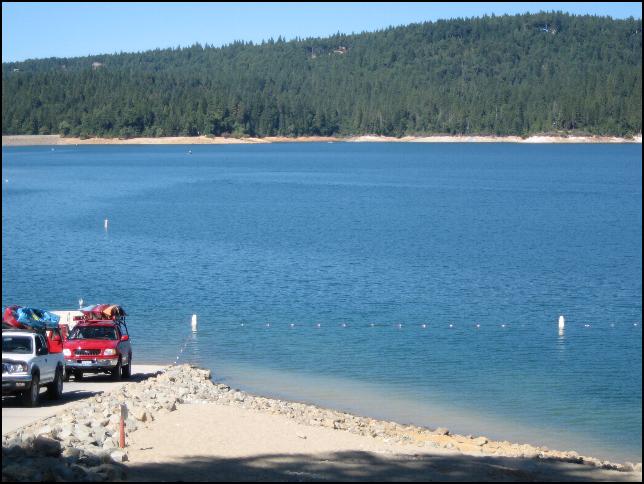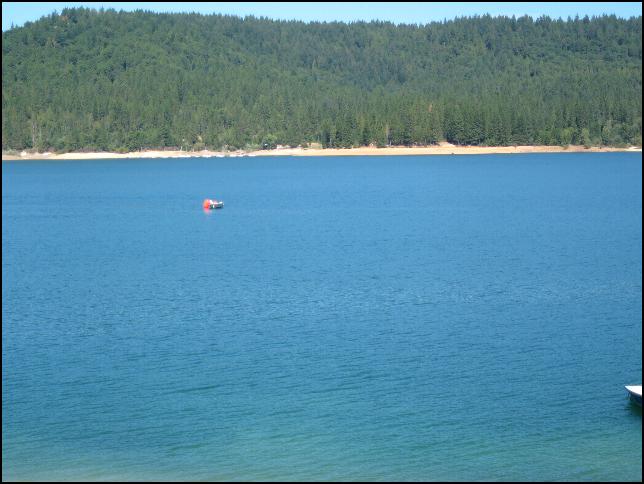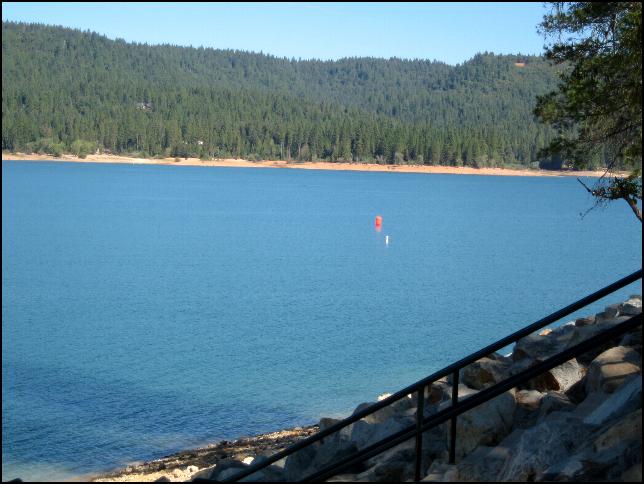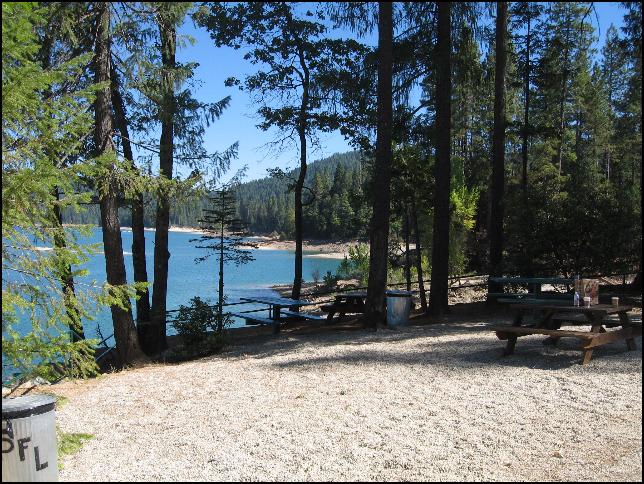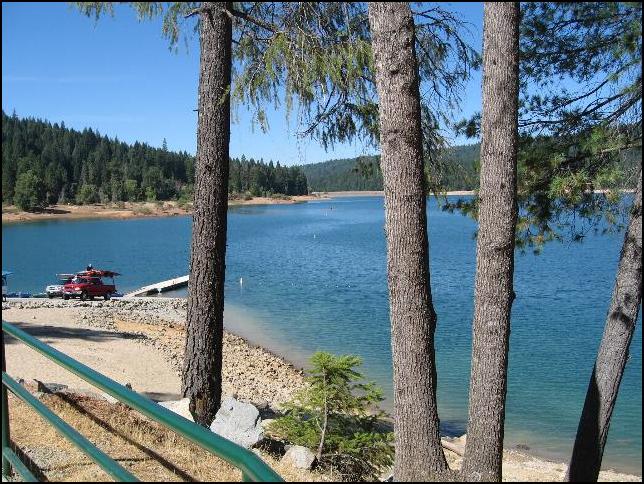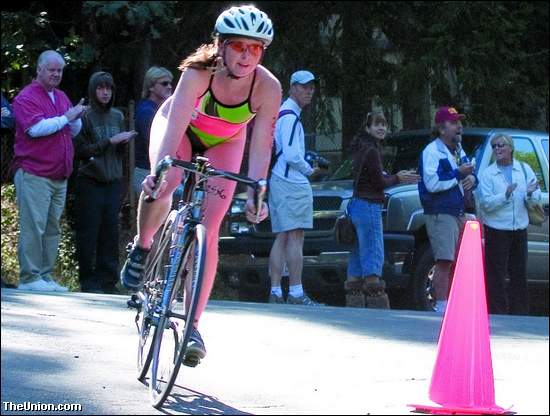 Twenty-five-year old Wenn Murphy of Nevada City won the event for the second straight year, while Megan Michelson, twenty-four, also of Nevada City, finished second. Noel Grandrath, a forty-two year old Oakland resident, took third place.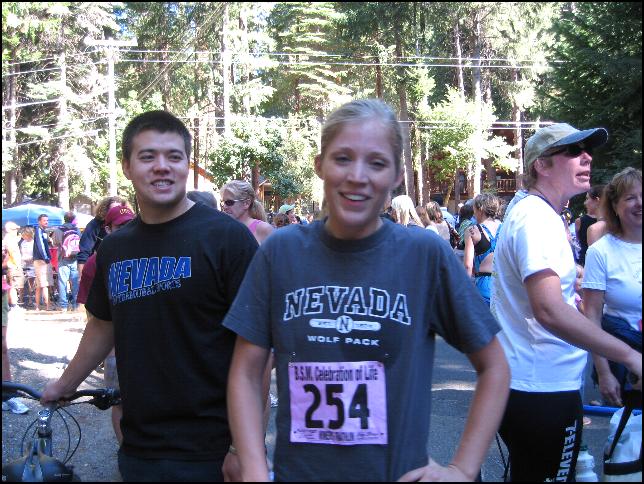 Obviously bushed, Vicky (23) finished 4th in her age group....right behind friend Leah who came in third. Wonderful accomplishments for a worthy cause. Congratulations!