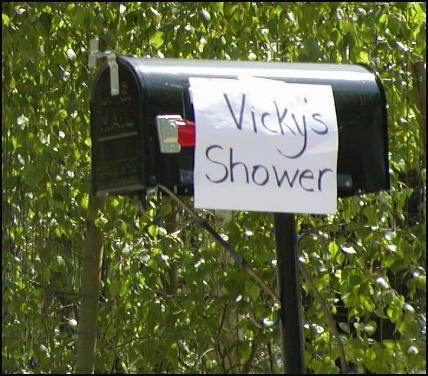 Vicky's Bridal Shower

(April 78, 2007)
This must be the place. Even with a map Sue and I momentarily got lost and had to turn around and retrace our route. What a beautiful day for our first grand daughter Vicky's bridal shower hosted by Guy's mother Francis.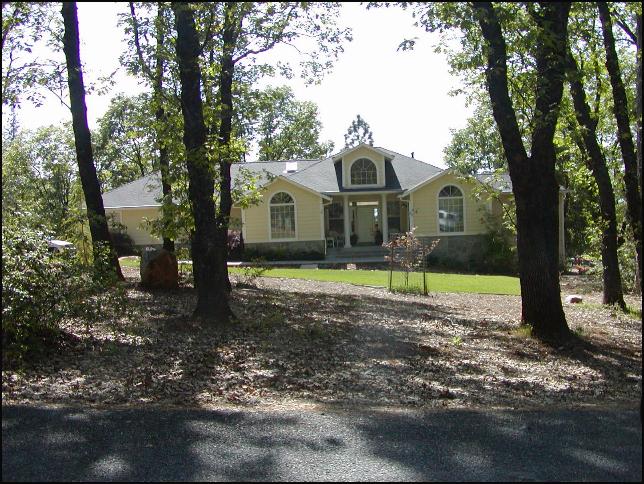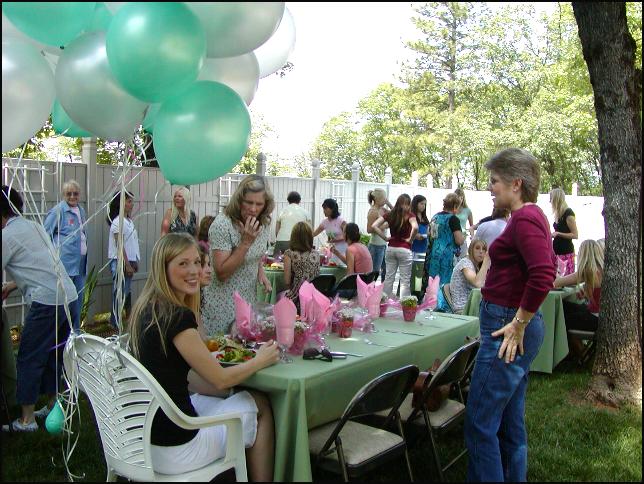 Hi Vicky....Looks like we made it in time for lunch.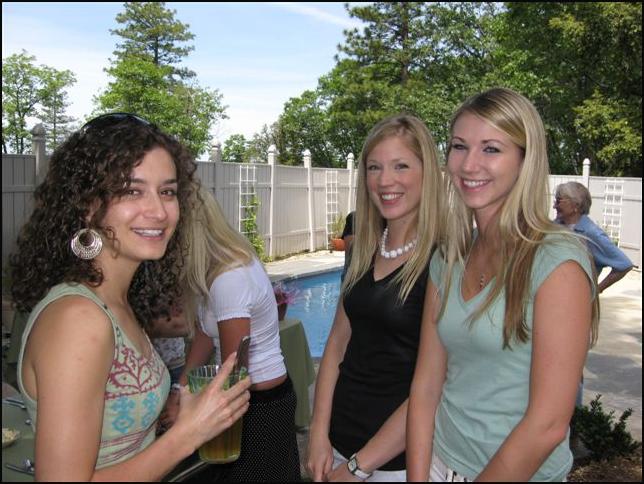 Leah and Carissa will be two of the bride-to-be's bridesmaids.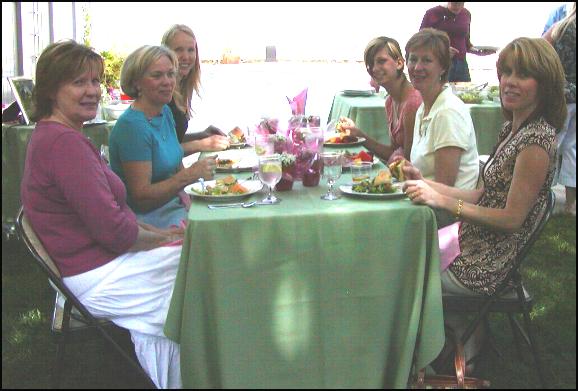 Linda, Nancy, Sally, Ann, Lynn and Deanna enjoying themselves.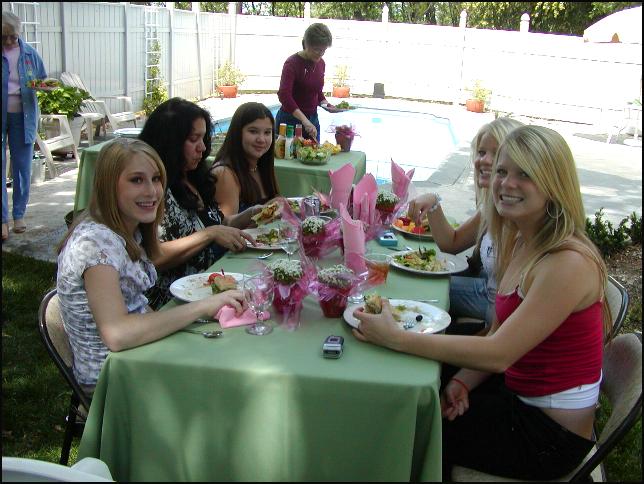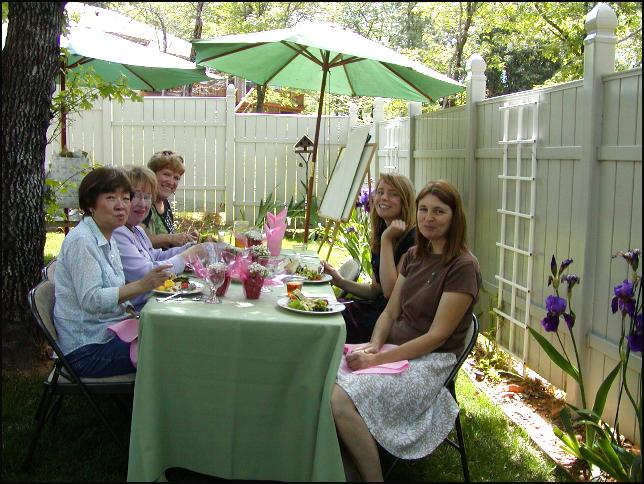 I just can't help myself Laurie...Maude and Stacie think it's amusing.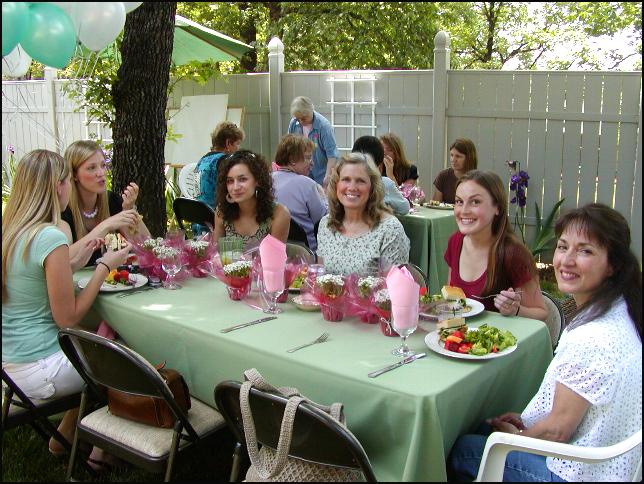 Nice smiles Cheryl, Deena and Cindy.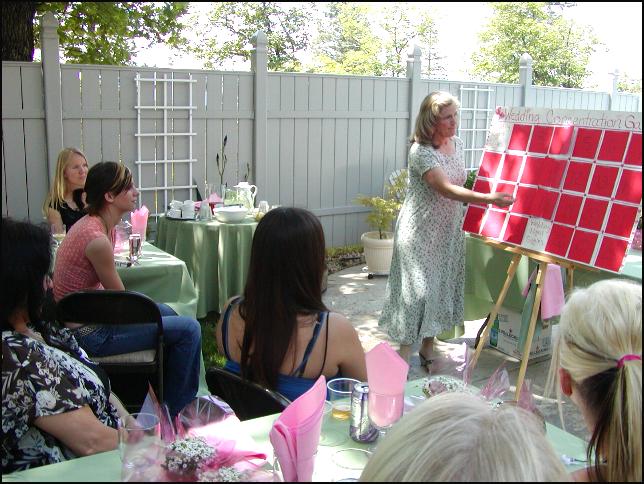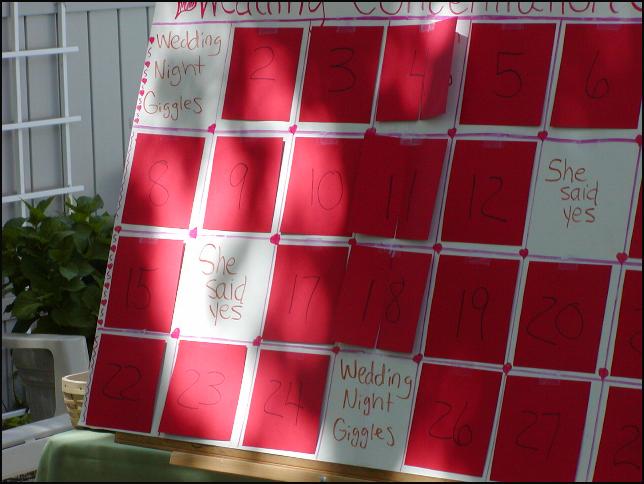 Cheryl's fun game we all participate in. If you guess and choose two matching items you get a prize. The prize is a candy bar named similar to the square. I successfully matched two "The Groom" squares and received a Big Hunk candy bar. On the chart above "Wedding Night Giggles" = Skore, and "She said Yes" = Symphony. Others are: "First Year" = Rocky Road, "Wedding Cost" = 100 Grand, "Wedding Dollars" = Spree, "Nine Months Later" = Baby Ruth, "Former Boyfriends" = Nerds...etc. I never realized there were so many different candy bars.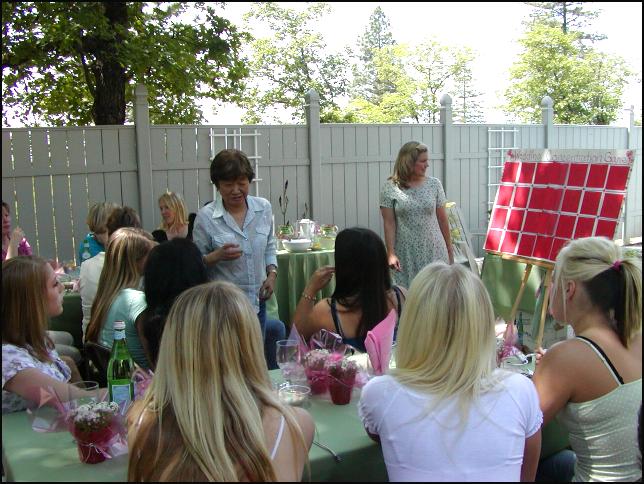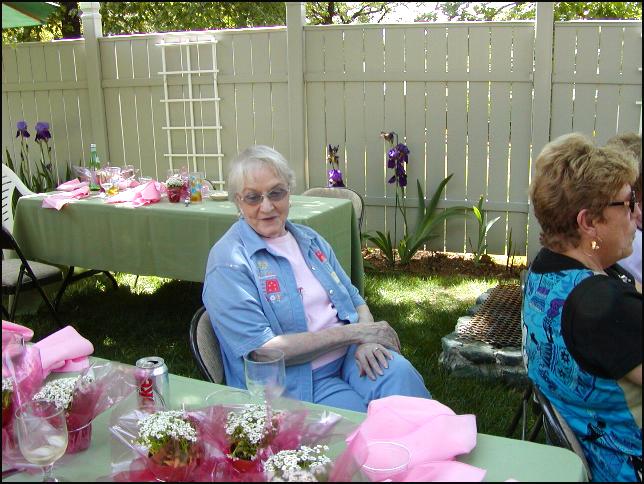 Grand mother Greever thinking it over...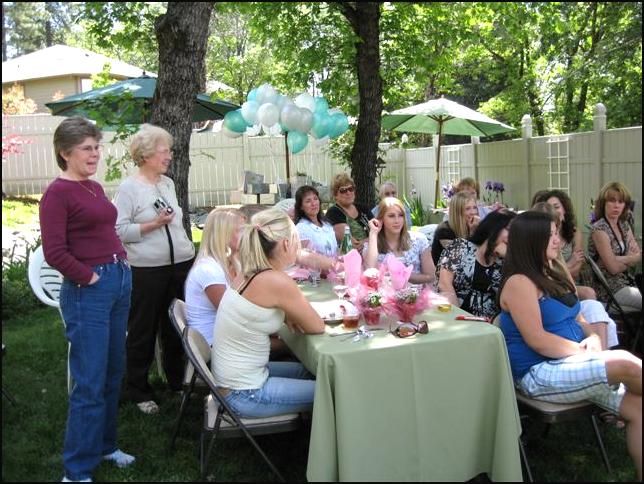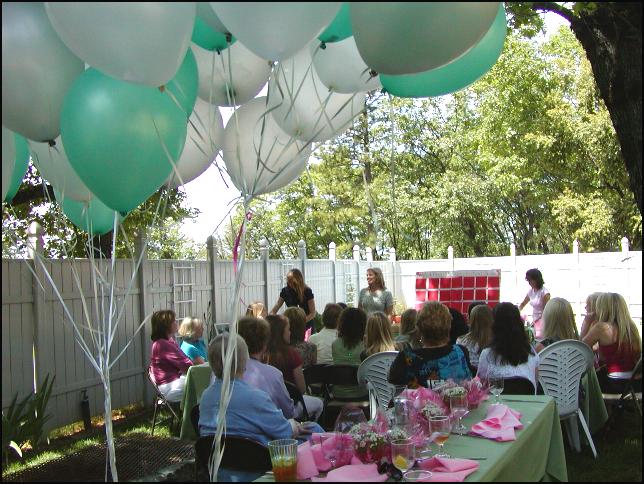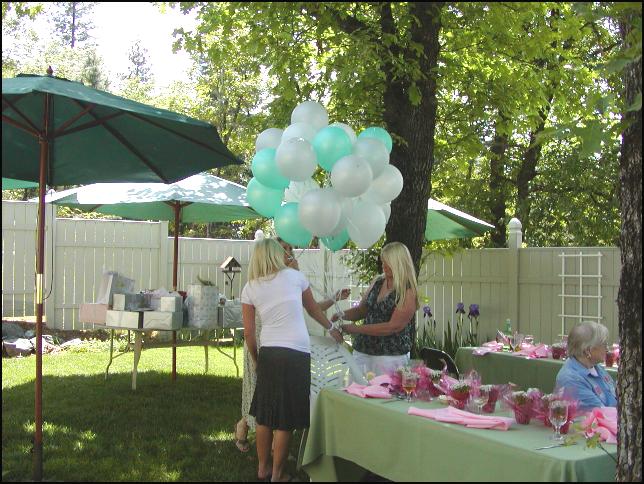 Margie, Cheryl and Amanda get the balloon game ready. Each balloon has a tiny not inside that will determine if you win a prize. We have to pop the balloon by sitting on it, or squeezing it. Mine escaped and sailed off into the wild, blue yonder, so they gave me another one. However, the note informed me I didn't win the prize....
Ta daaaa! Deena's the winner! She said this was the first time she ever won anything.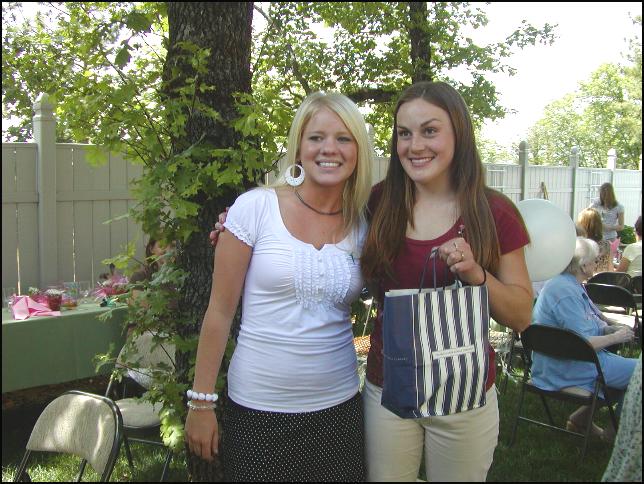 Amanda gives Deena the prize and a hug.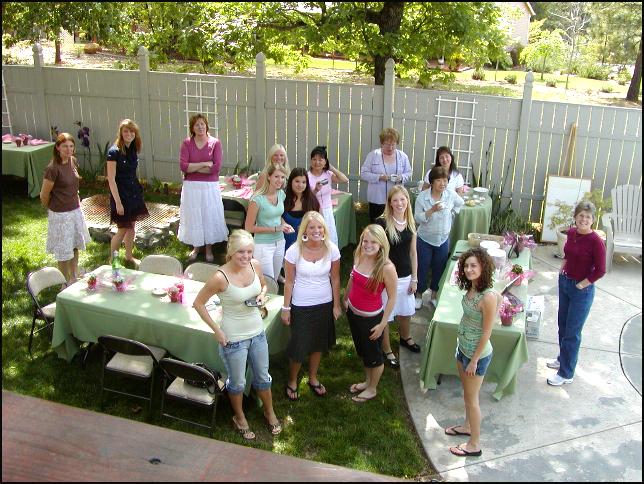 Balloon's eye view of the bunch.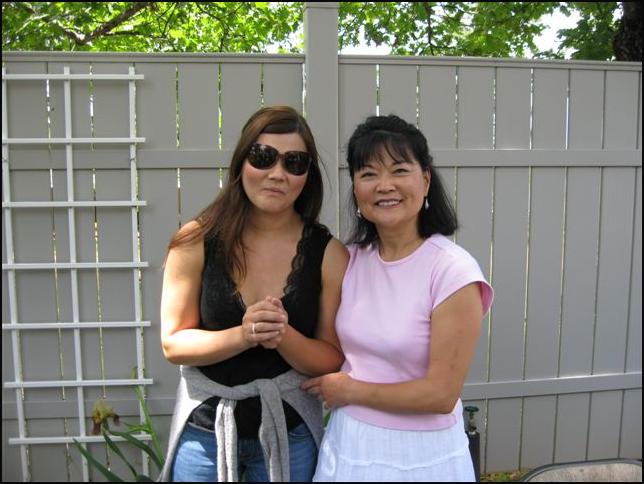 Heather and mom.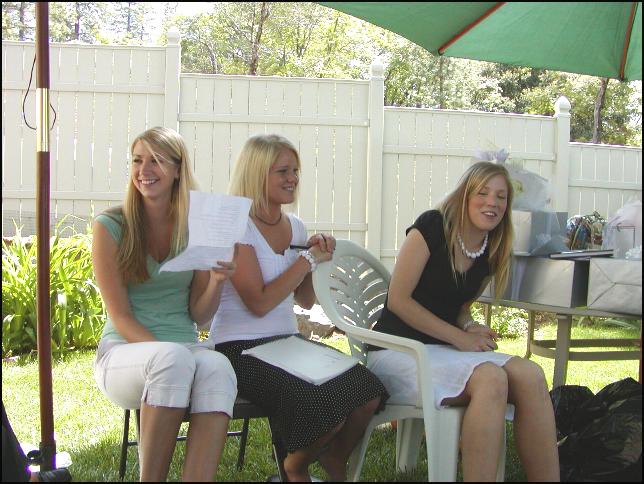 The name of the game is we bet on how many questions about Guy that Vicky's able to answer correctly.

These are the questions. Everyone guessed how many Vicky could answer. I figured it would be hard so I said 5. Others thought she'd get 8, 10, 16, 14....etc.

Vicky was able to correctly answer 10 questions, and that made Sue the winner.

And now it's time for "Bride-to-be" to open gifts. I forgot to mention that all during the afternoon the mention of bride would cause you to loose your little flower pin. Whoever caught the slip first got the pin. Whoever had the most pins was a winner. Anyway, it looks like Vicky will have lots of good recipe's in this cook book. We all got a laugh from one below....

Why Do I Have To Get Married? I Didn't Do Anything Wrong. Cute magnets for the fridge.

My goodness! What's this? Not much to these...

Grand parents must think along the same line...we both gave Vicky and Guy Food Processors.

A set of snorkels to use on their honeymoon?

Time for some refreshments...The cake's not only beautiful, but delicious.

Thank you Francis....

What a fun day with delightful people....Francis and her helpers did a beautiful job putting it altogether. Congratulations to our dear bride to be...Vicky.