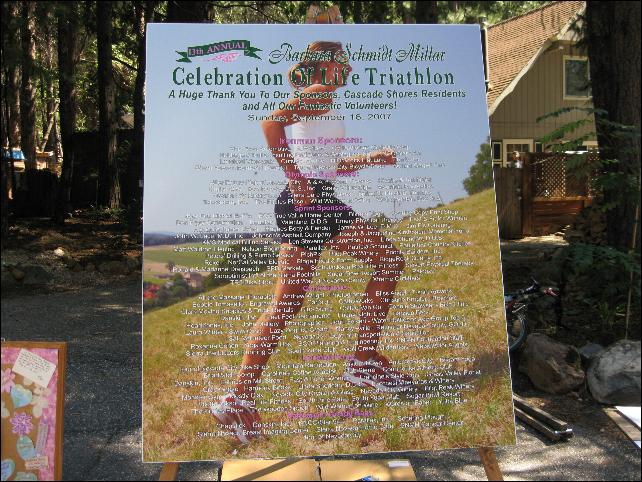 Barbara Schmidt Millar Triathlon 2007
(Sunday September 16, 2007)
Sunday was the 13th annual Celebration of Life triathlon at Scotts Flat Lake. According to officials, 410 competitors participated in the event. Some completed swimming a half mile, an eleven mile bike ride and three mile run in that order. Others did one event in teams.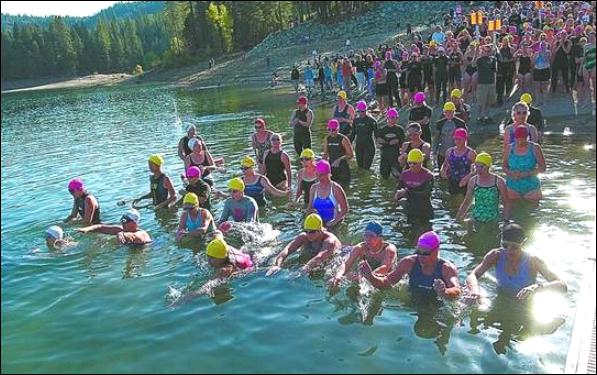 The first wave of swimmers.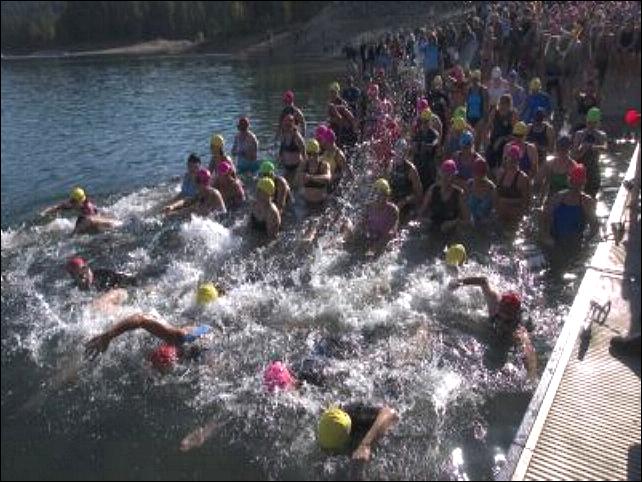 Amanda thought she was going to be drowned in the turbulent fury of swimming bodies.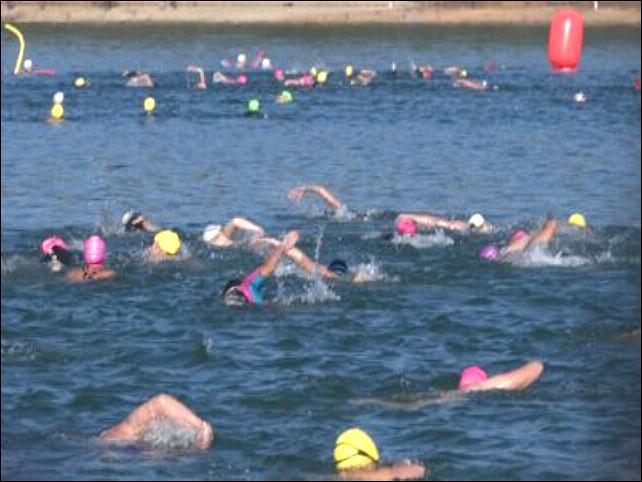 There they go...A few seem to have lost their direction.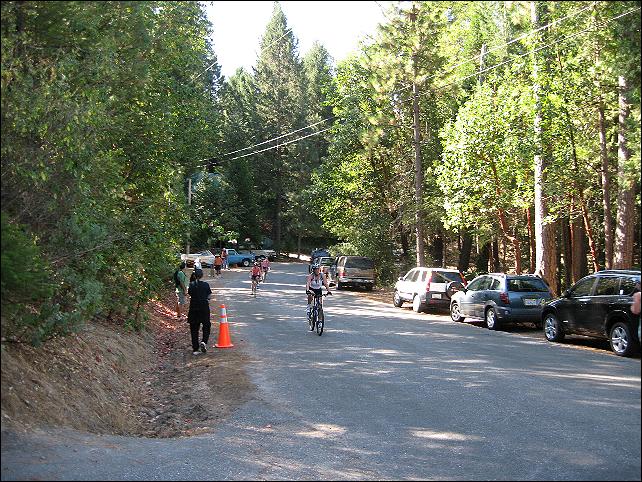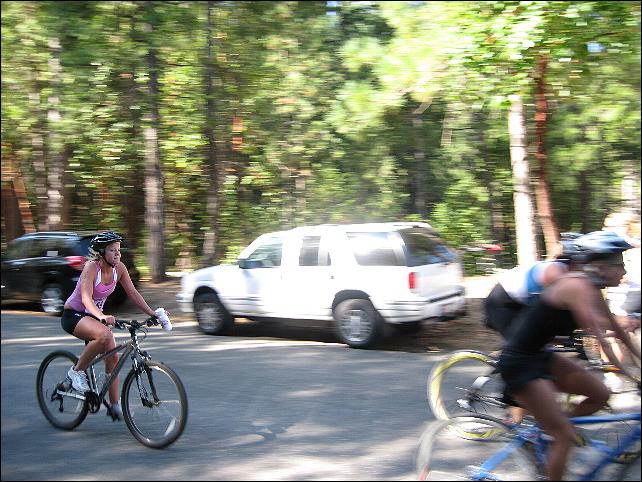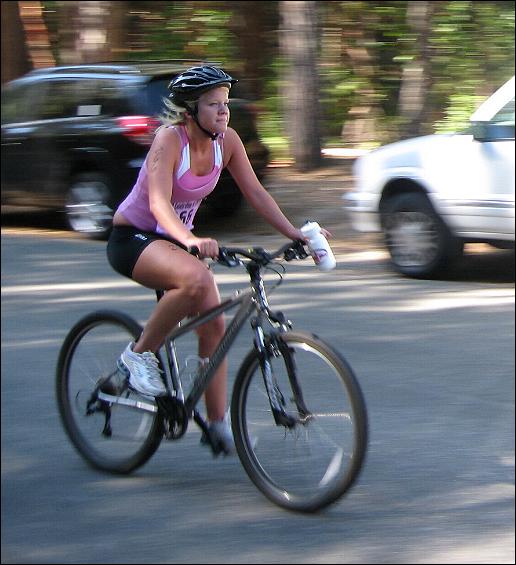 Atta girl Amanda!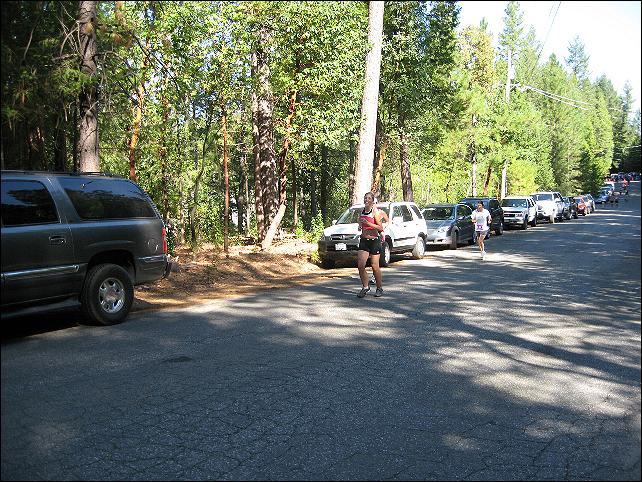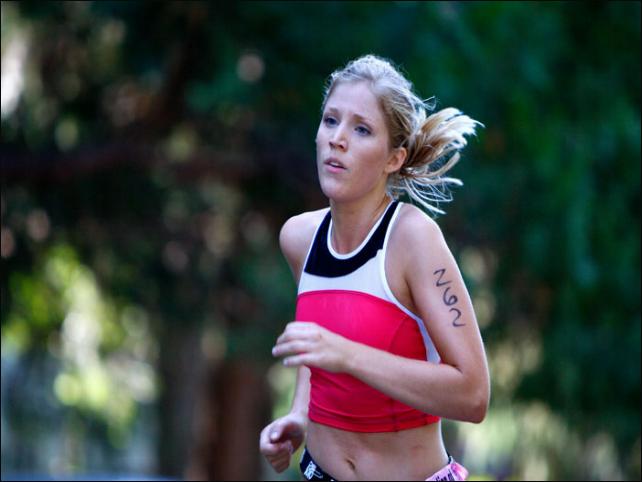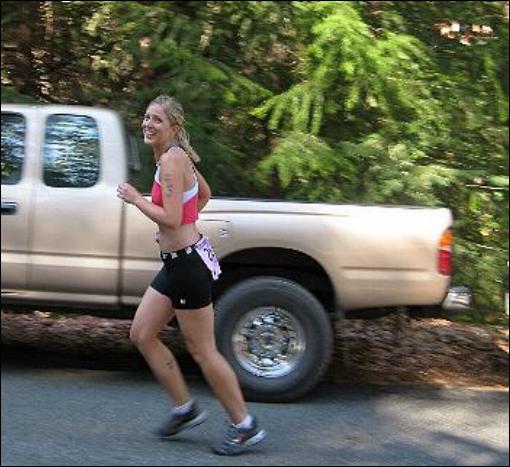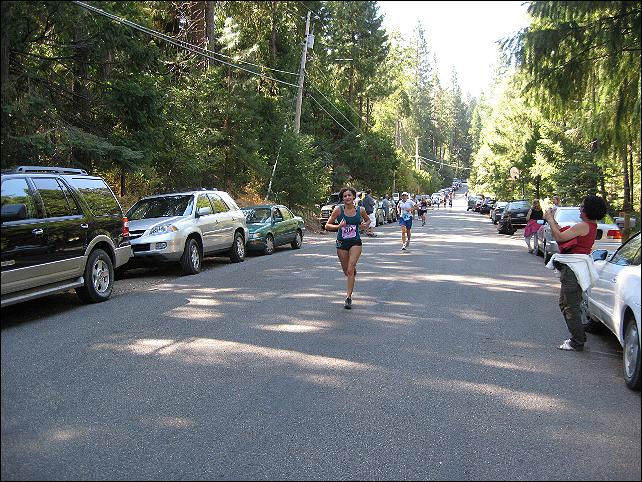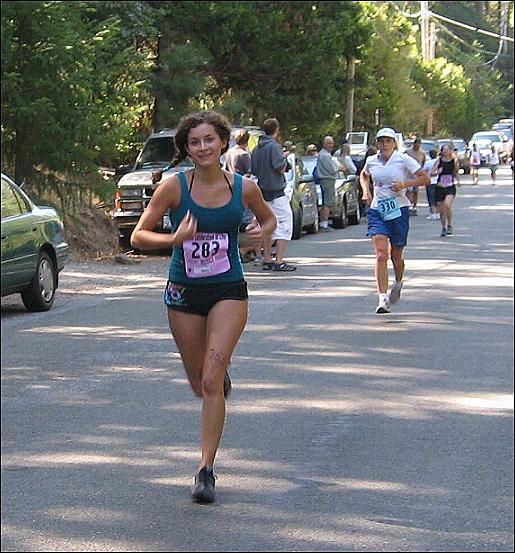 You're doing great Leah!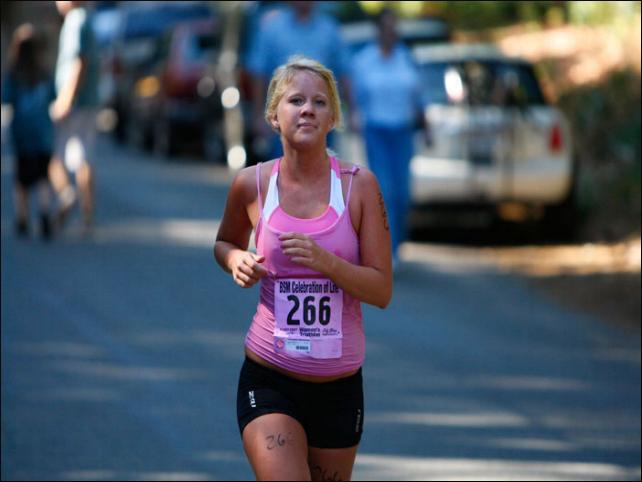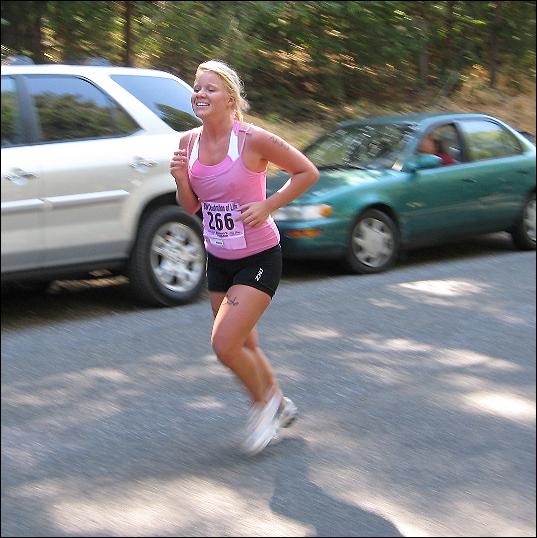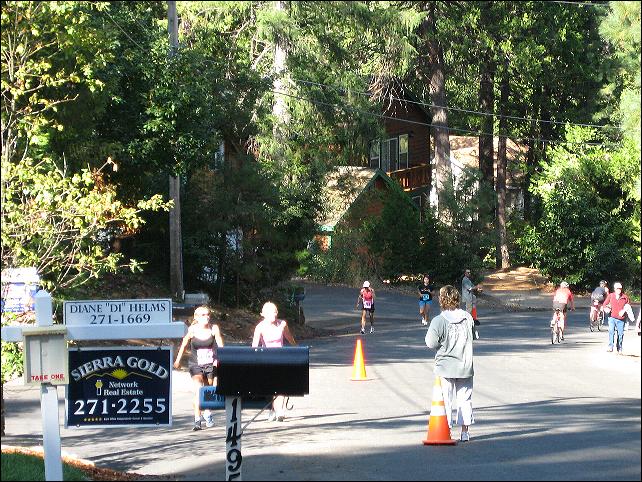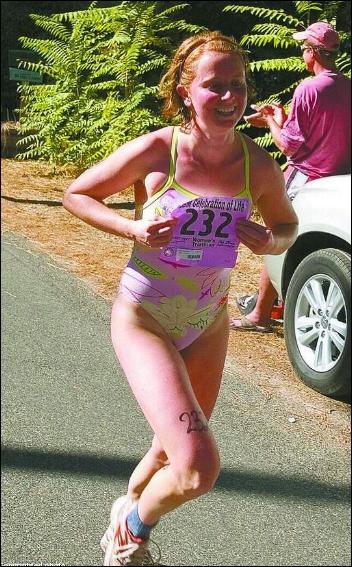 Nevada City's (Three-peat Wenn-er) Wenn Murphy (26) crosses the finish line for her third-straight win at the Celebration of Life triathlon. Her sister Sara Folsom Heard (30) of Folsom came in second, and Evans Phelps (57) of Nevada City was third. Wenn's time was 01:14:21.00. Sara's was 01:17:48.00, and Evan's was 01:18:49.00.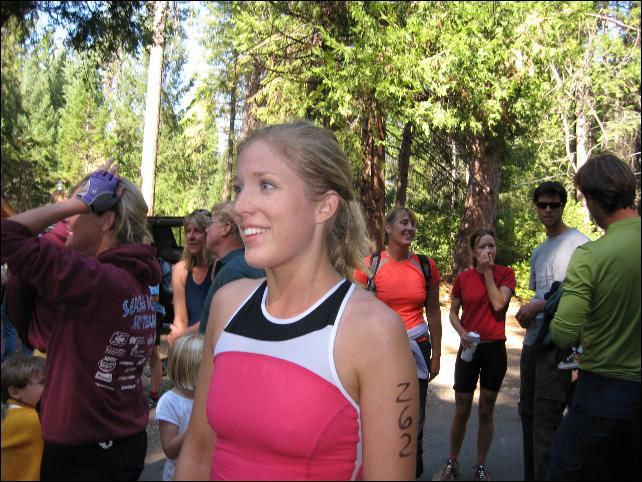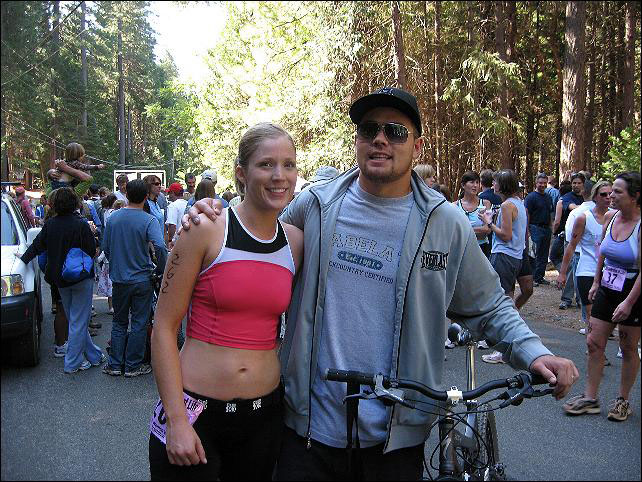 A little hug from hubby Guy is just what Vicky needed.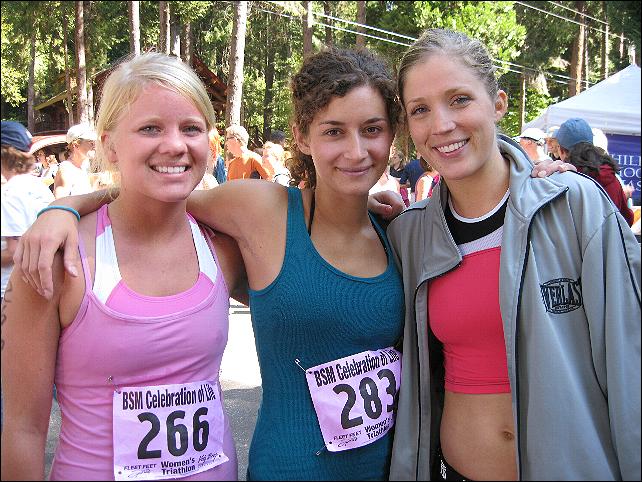 You gal's did a great job. Vicky (24) finished 1st in her 18-24 age group 01:32:45.00. Leah (24) finished 5th 01:38:28.00, and Amanda (19) finished 8th 01:42:44.00. This was her first participation in the triathlon, Vicky's second and Leah's fourth. Just the thought makes me want to collapse.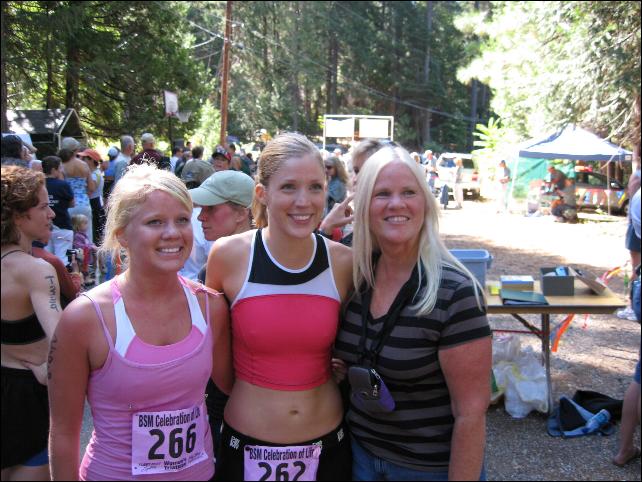 Mom Margie congratulates her two girls for all they've achieved.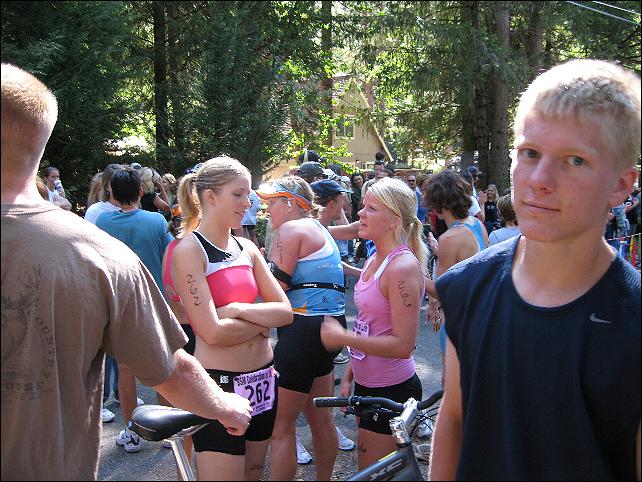 Timmy and Brent thinks it's neat....and so does dad Tim.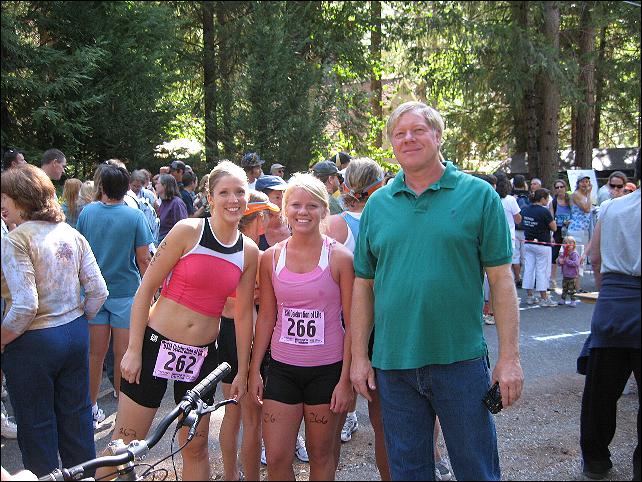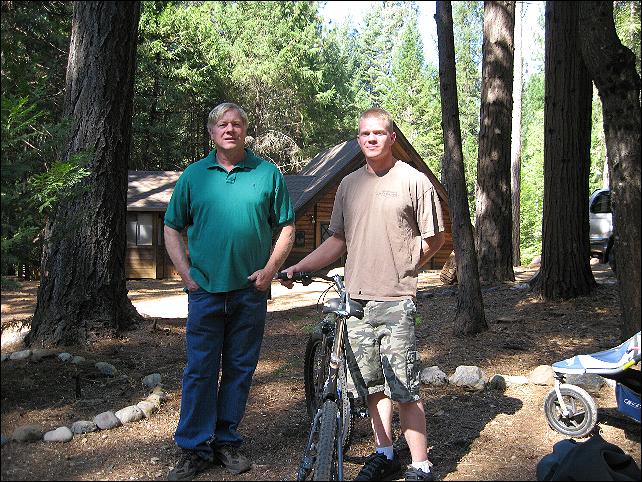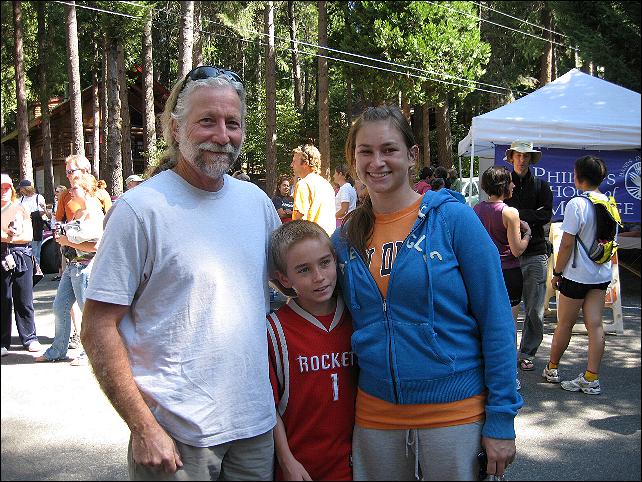 Greg and his grand-children are waiting for his wife Peggy, who also competed.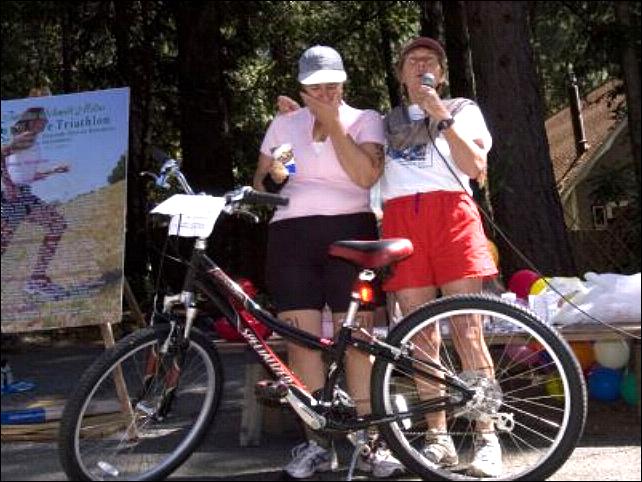 Michelle Margulies (left) is surprised to hear Cathy Anderson-Meyers announce she has won a new bicycle at the event. A few weeks before this event, she did the entire course, but wasn't happy about how long it took her...so she kept training. While riding her bike she collided with another biker pulling out of a driveway. The impact ruined the front wheel of her bike, and injured her shoulder and wrist. She was disappointed that she couldn't swim, or bike but decided to go ahead and compete in the three-mile run. The finish put a smile of accomplishment on her face. This turned to overwhelming joy when her name was drawn from the dozens of red tickets that made her the winner of a brand new bicycle.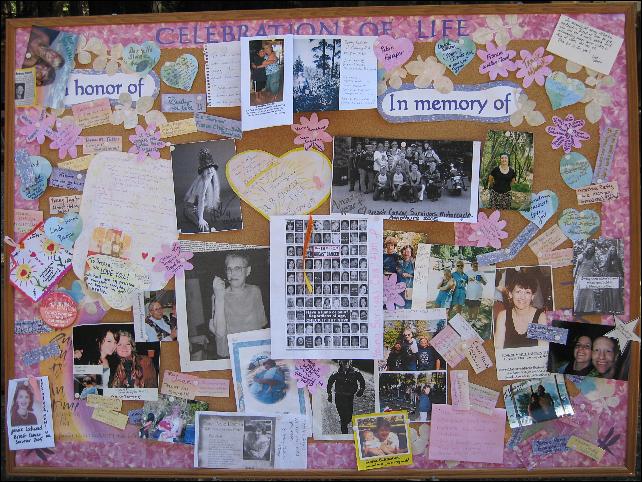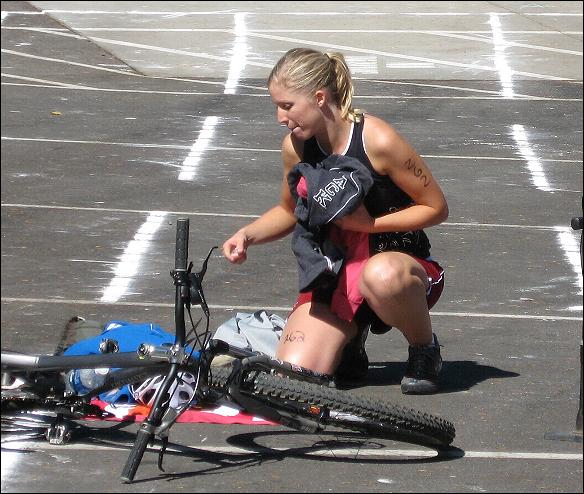 Time to get everything together and head for home.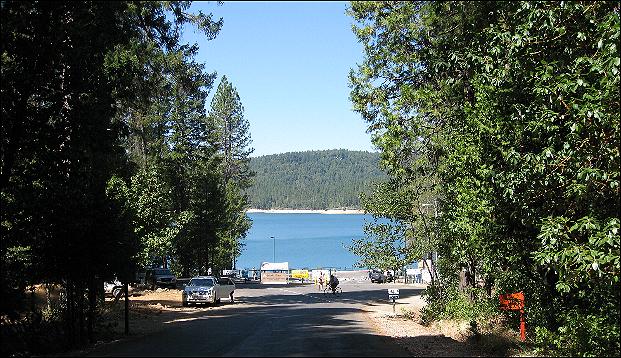 Quite a day...As one participant said, "It was a lot of fun with a lot of people cheering for you. There's just a lot of positive people out there." A lot of effort for a good cause. The Barbara Schmidt Millar Celebration of Life triathlon helps raise funds for the Barbara Schmidt Millar Foundation, which provides scholarships for local young women seeking careers in health care, and funds examinations at the Sierra Nevada Sierra Nevada Memorial Hospital Breast Imaging Center for local women unable to afford them.