The School Marm's Last Day
t was little after 8:30 one November morning when we hurried downtown to Nevada City's Woodbridge townhouses. We wanted to watch how Michael's Tree Service removes a bad "school marm" pine tree surrounded by homes. Such trees have two tops growing from a single trunk. Eventually one top may split off and fall on whatever's beneath it.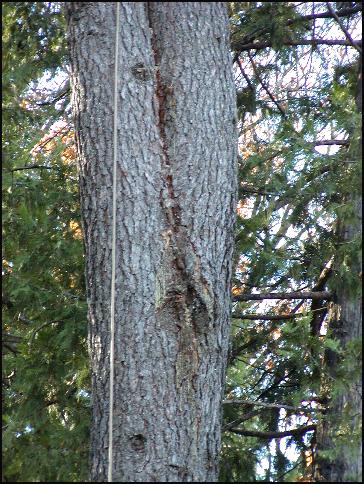 This tree shows it's in the process of splitting.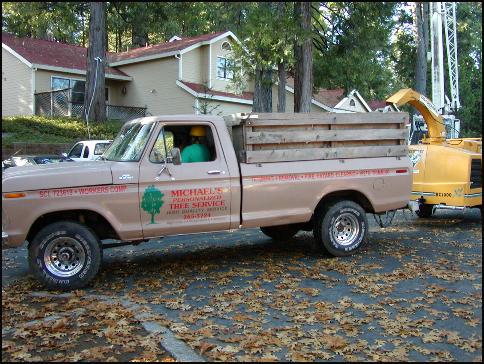 Michael positioning his truck and limb grinder.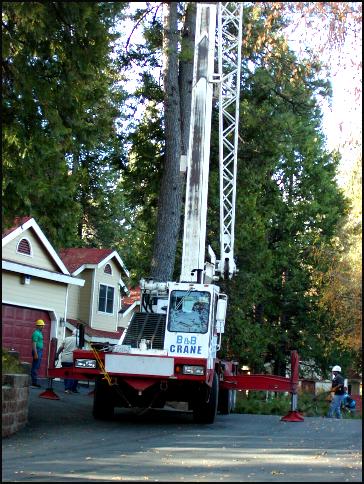 B & B Crane is already in the process of safely bringing down the tree sections as they are cut.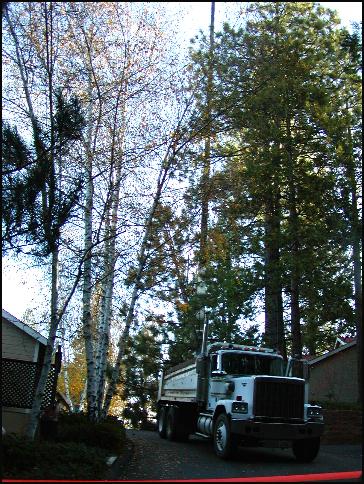 The logs are quickly limbed by the crew and then loaded into Dave Dunham's dump truck.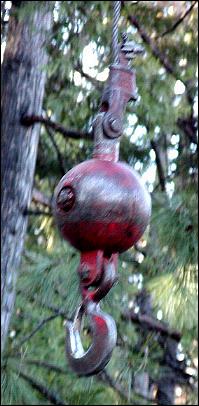 Here's a closeup of the crane's hook that secures the logs and delivers them to the ground.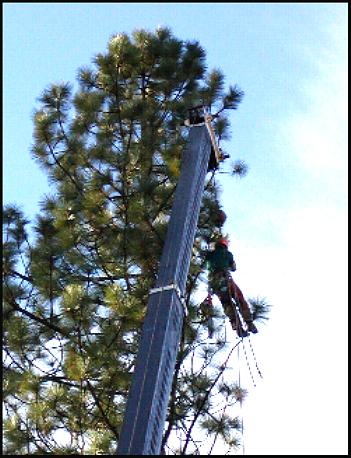 John Cozzie hooks and cuts the tree sections to be transported downward. Here the crane lifts him to the top of the tree, where he cinches the hook; then descends to the designated spot where he'll cut the section.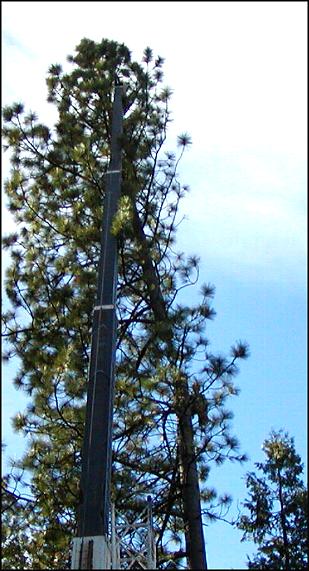 As John's saw cuts through, the tree's top is lifted...and then transported to the ground. Crane operator Bud Spears and John co-ordinate their close and dangerous work together. Below, Bud concentrates on his part.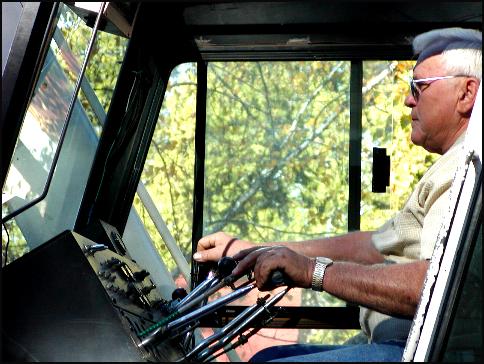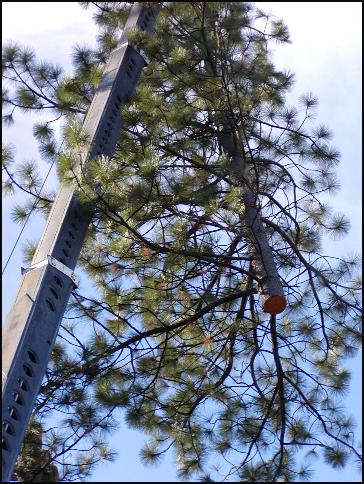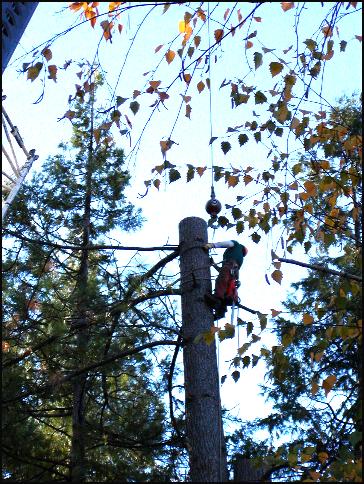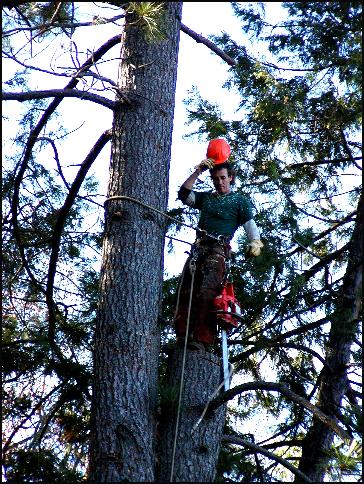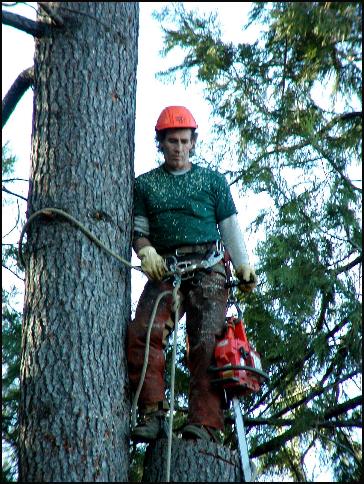 At one point John's saw blade struck some hidden metal in the tree. Michael hurries to hoist him another saw.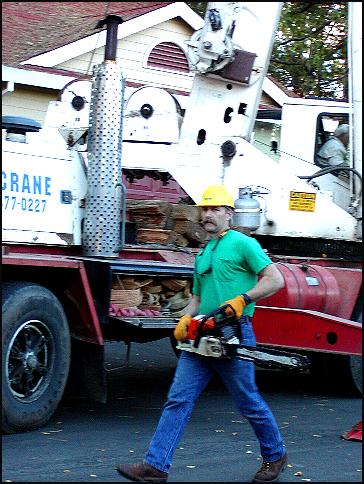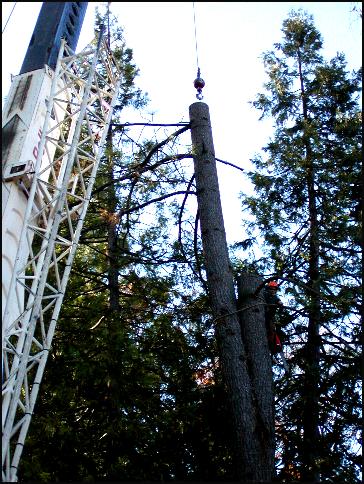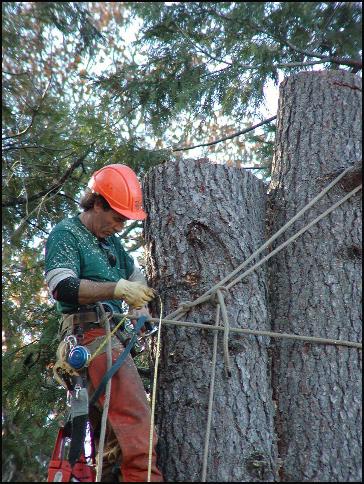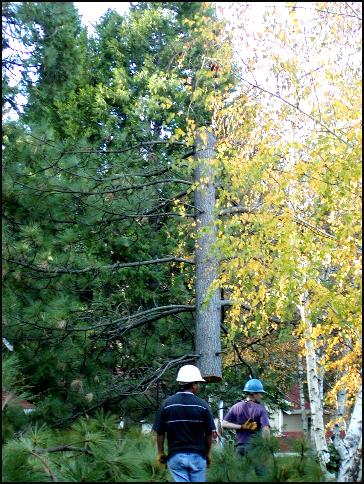 The waiting crew quickly removes the limbs that will eventually be fed into the grinder.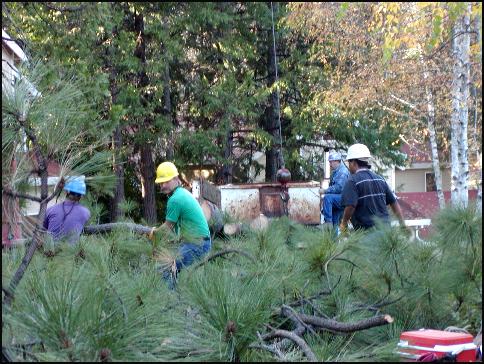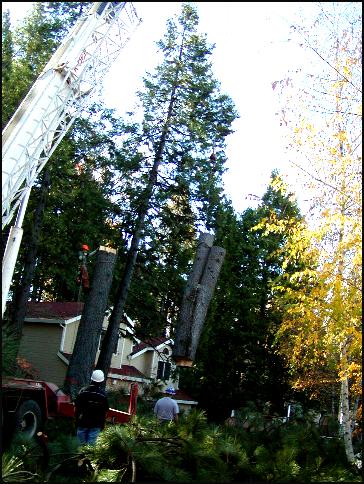 Here comes the "marm." Crane operator Bud and Dave maneuver it onto the truck.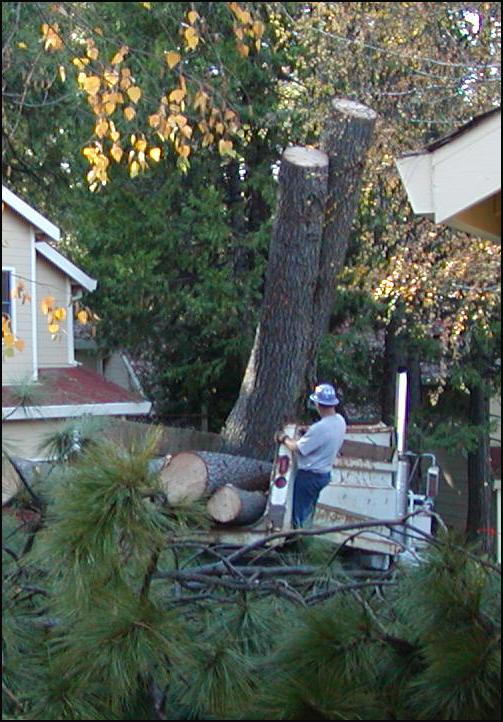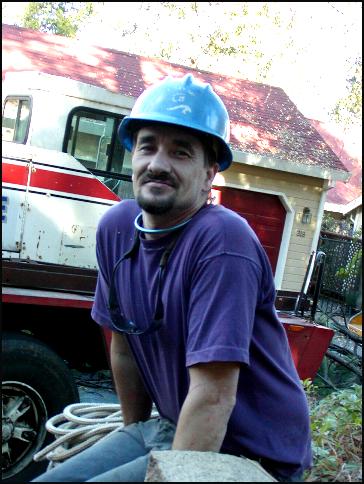 Jerry helps limb the logs and feed the
limbs into the grinder.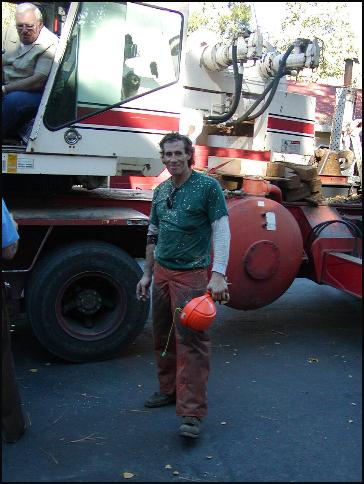 John's smiling for a job well done. No use hanging around here anymore, so we climb into our pickup and follow Dave and his load of logs to our sawmill.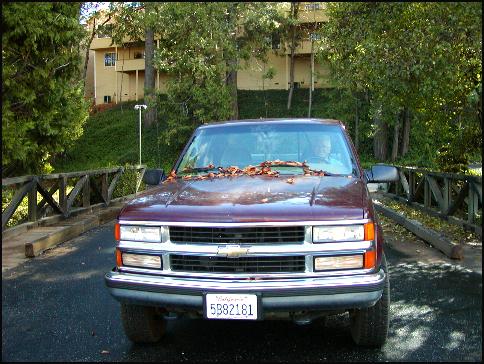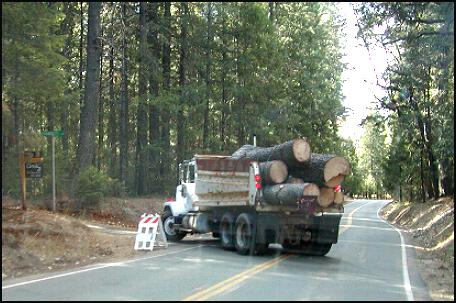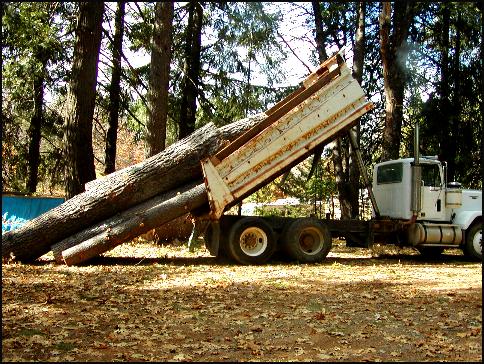 Within minutes Dave delivers and unloads the logs. It was an interesting morning for us. Once we watched a neighbor's tree brought down in chunks by an Arborist, but have never seen anyone do large sections with a crane. The men worked very well together. (Michael's Tree Service can be reached at 265-5724).


~ Epilogue 2004 ~
A little over a year has passed, and it's a nice day the last week of January. Pine doesn't keep well, so the school marm is turning blue. Because of Mel's time off for bypass surgery and other repairs, he wasn't able to mill it until now. This end of the school marm really marks our return to doing what we enjoy.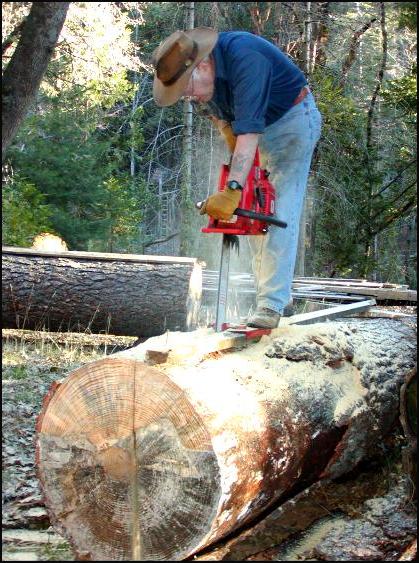 Mel splits the school marm for milling.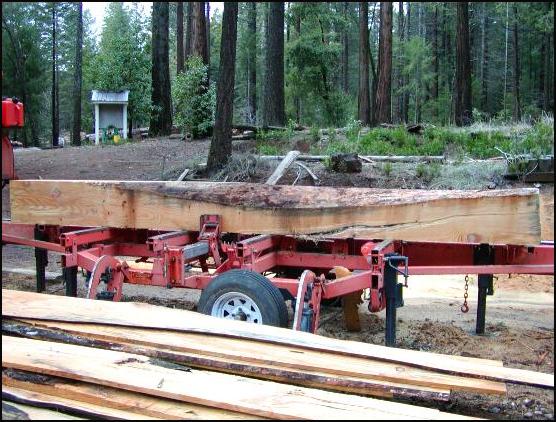 Splitting the tree reveals that it was rotting and would have broken apart. It isn't much good for lumber, but other parts of the tree will be better. Pine doesn't keep very well. Below is the other half of the log.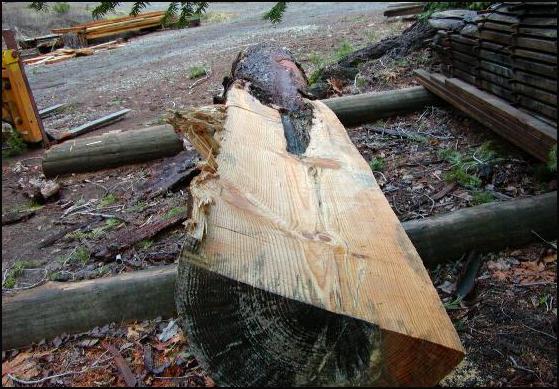 ...And that's the rest of the story.