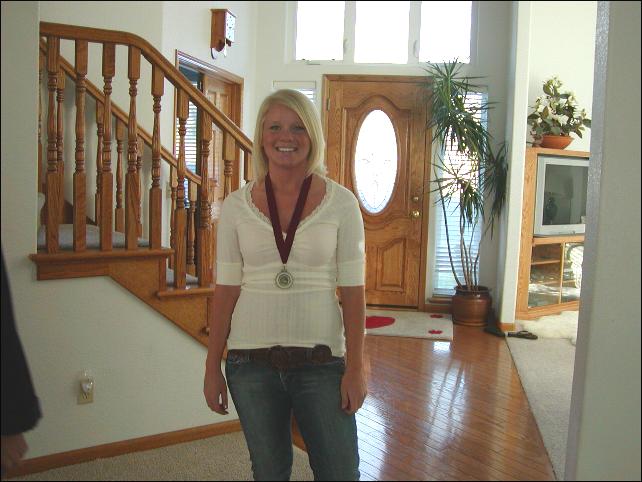 Thanksgiving 2007
(Thursday November 22)
Amanda's proudly wearing her first place medal she won at the Turkey Trot.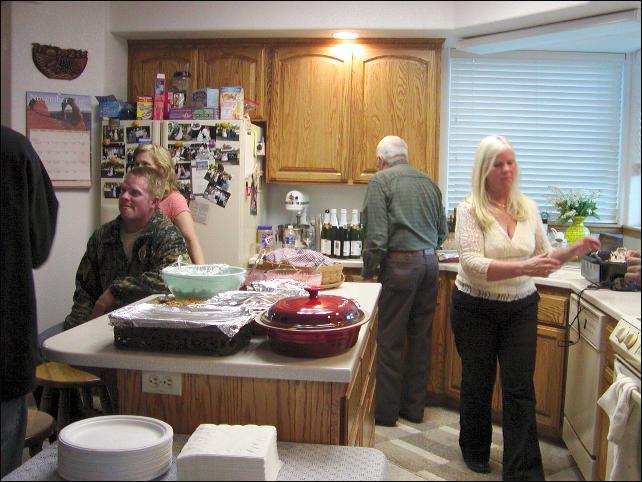 It's a beautiful day, and we're at Margie and Tim's for dinner. Everyone brought a special dish.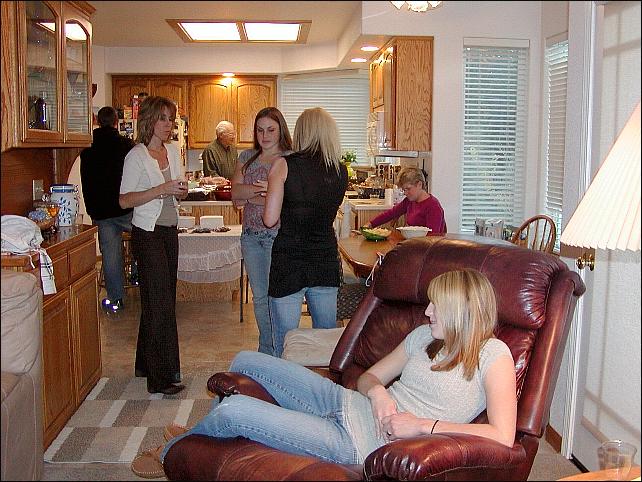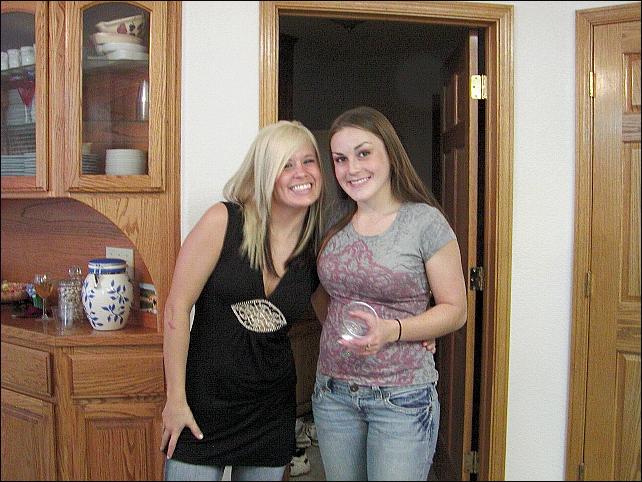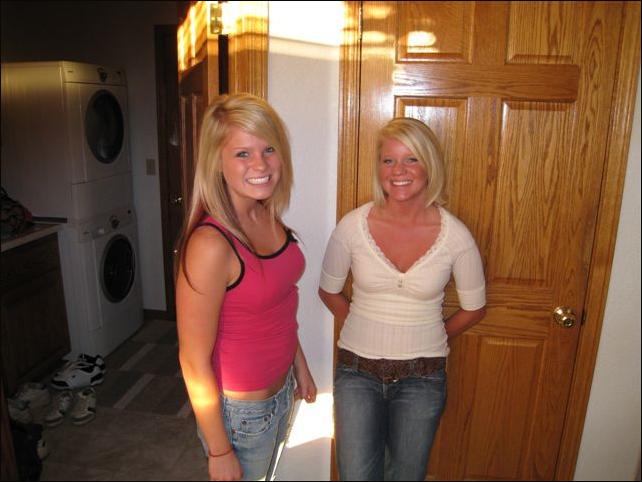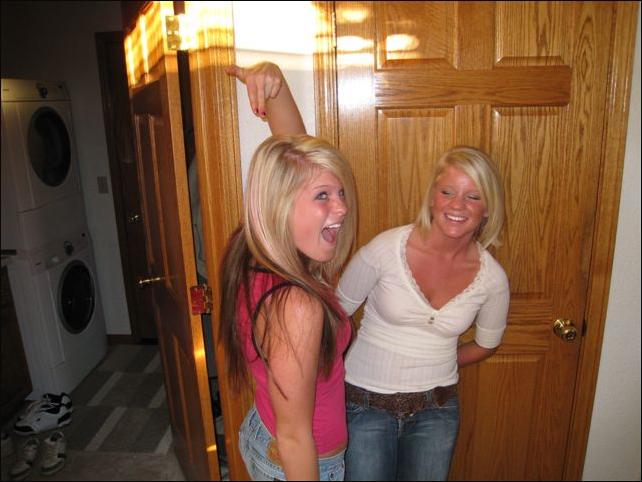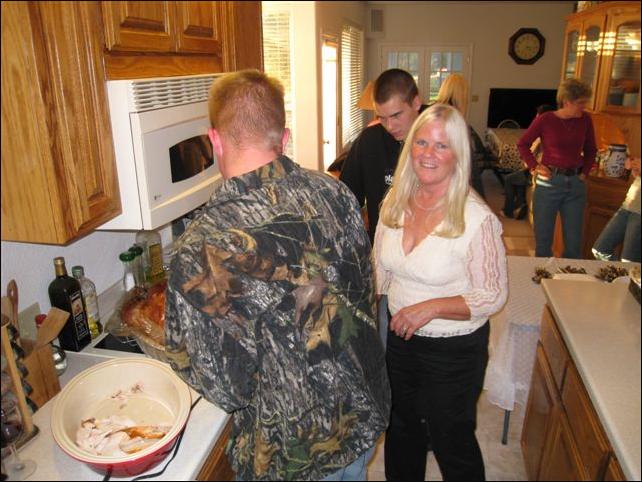 Timmy gets to carve the turkey.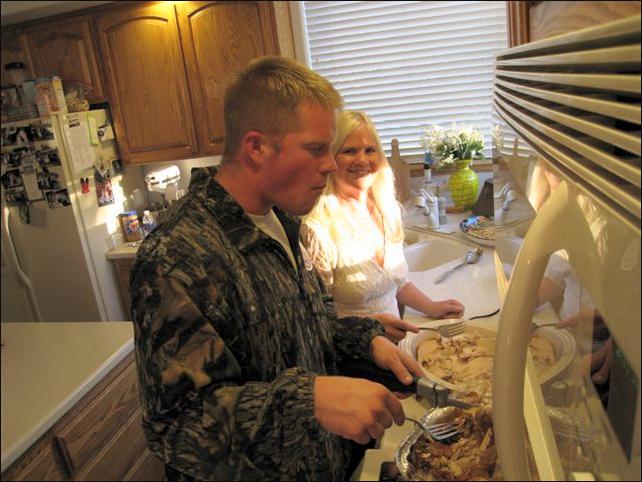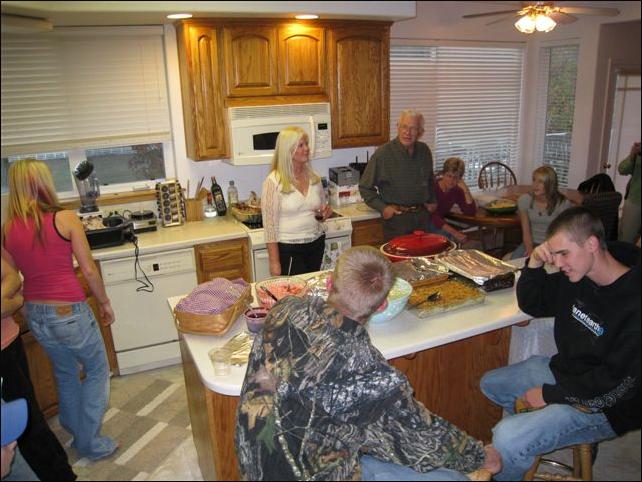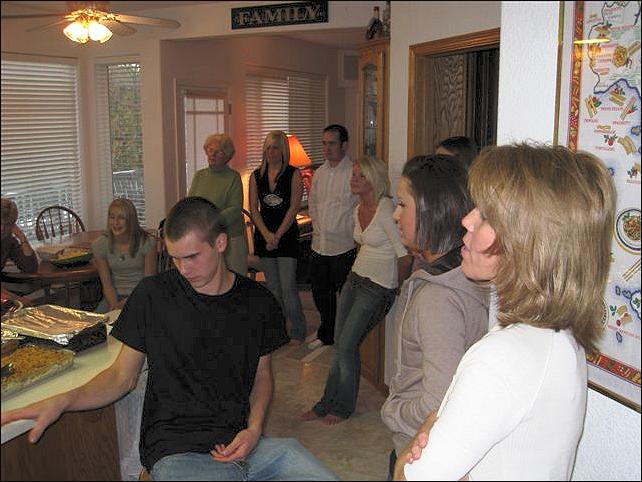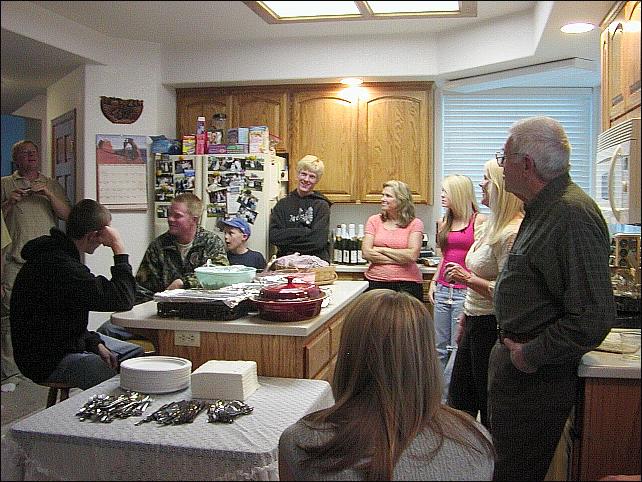 We're all thankful for one another and our many blessings.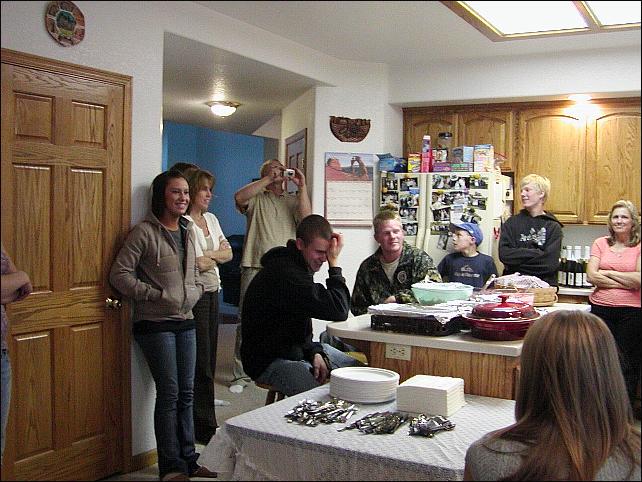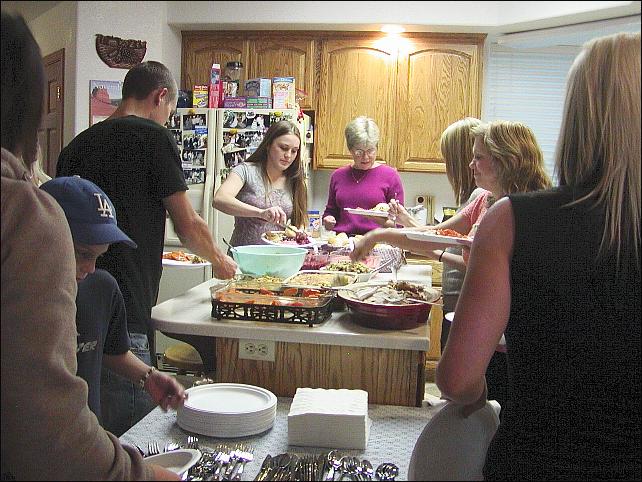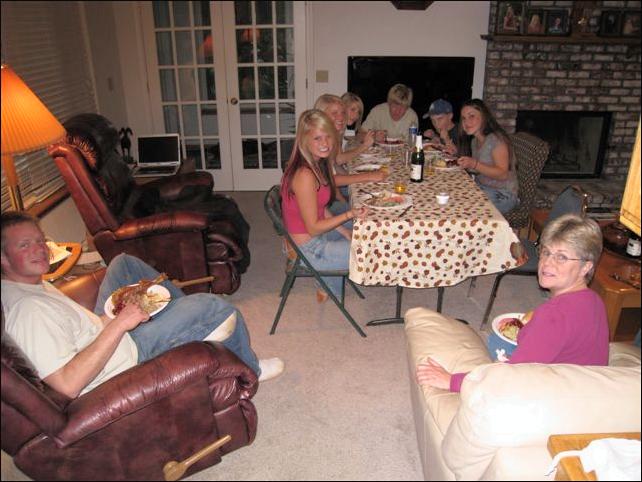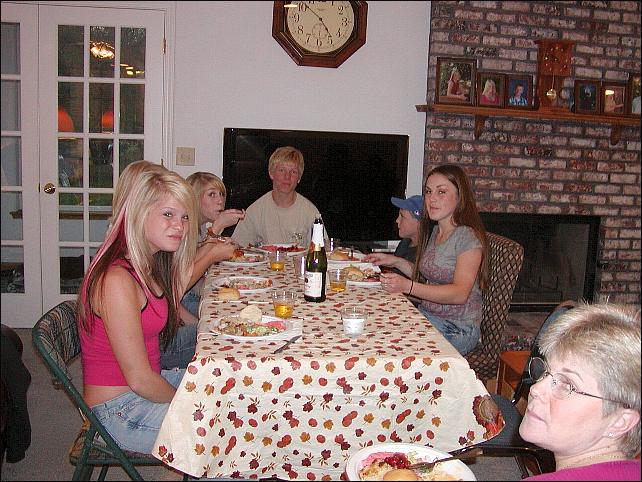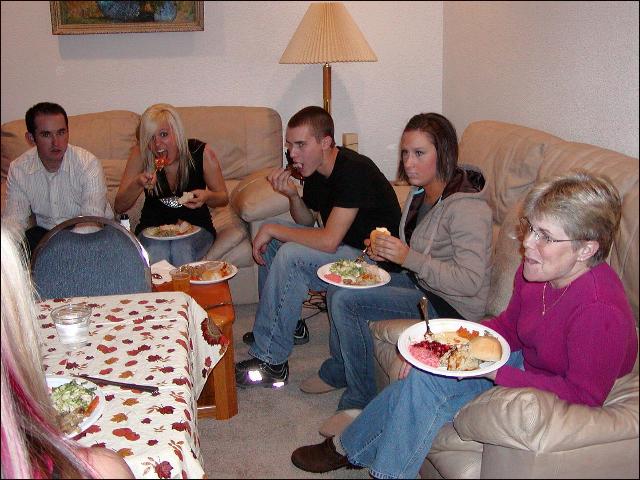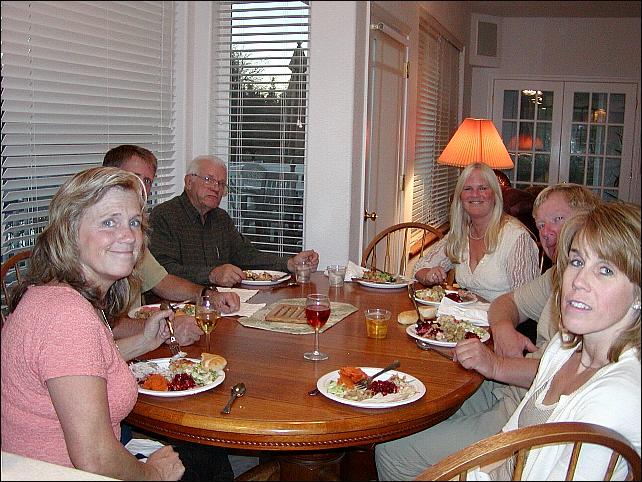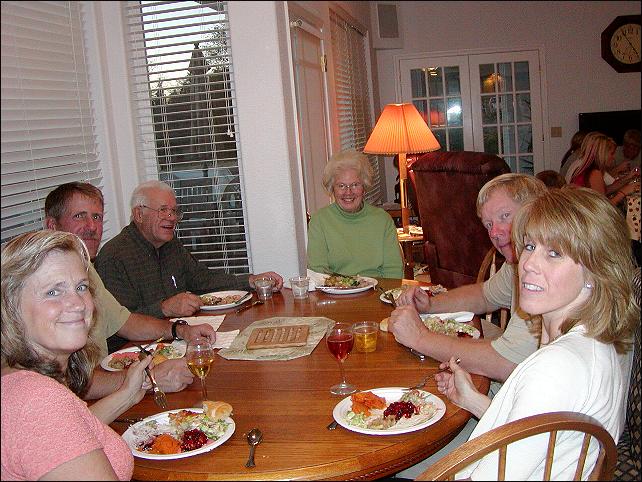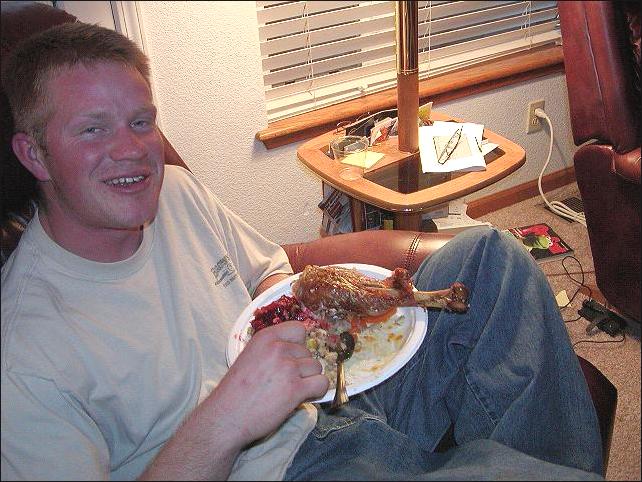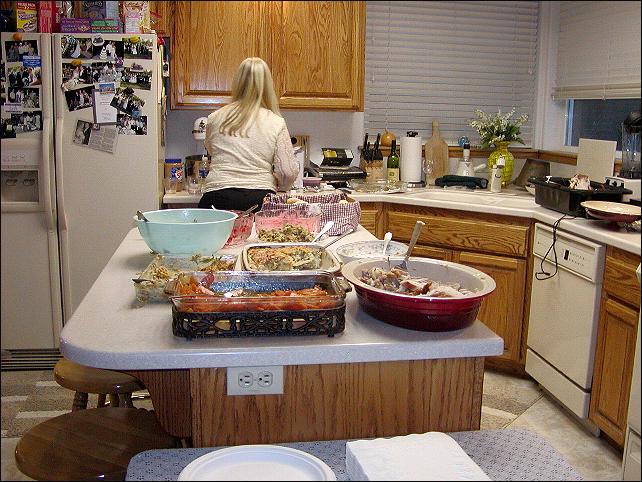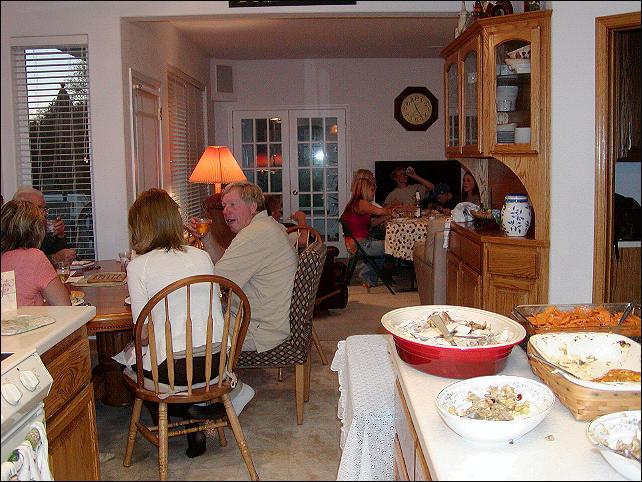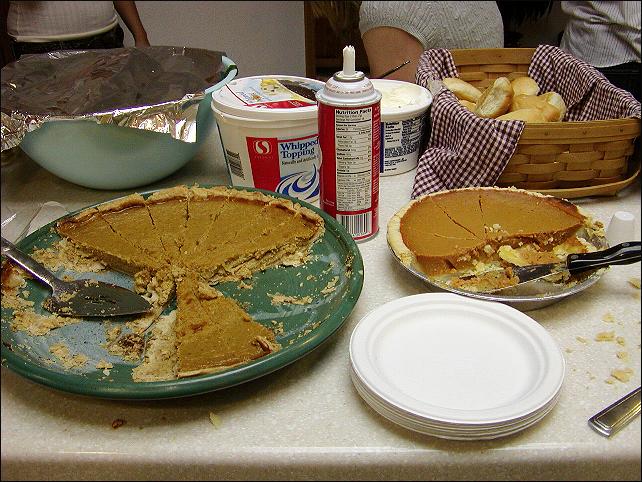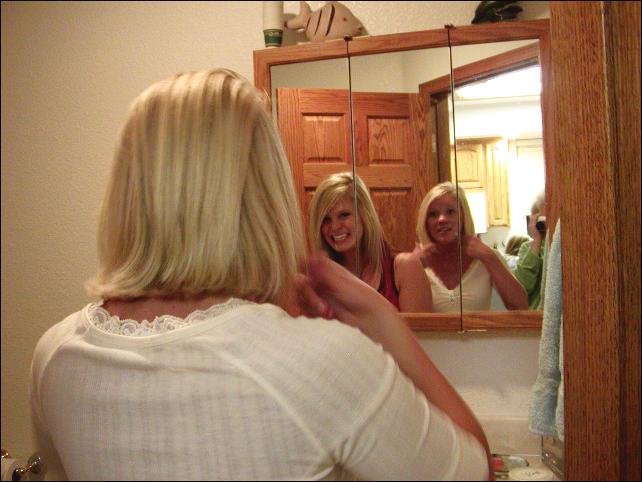 Katie found out that pressurized whipped cream can be hazardous in the wrong hands.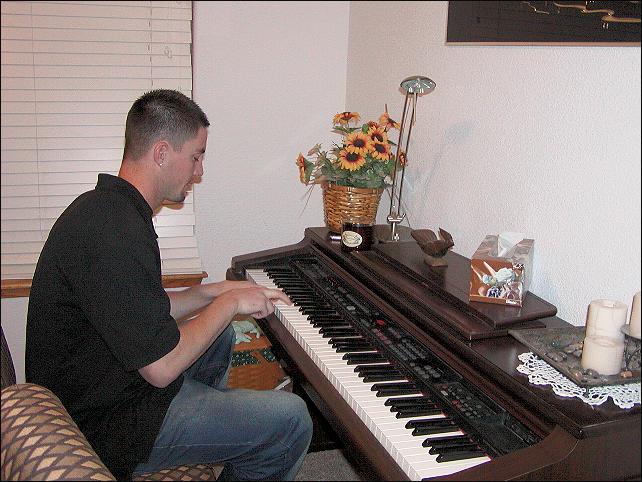 Josh playing chopsticks.
Thanksgiving Day was truly wonderful. Thank you all for making it so special.