Thanksgiving 2006...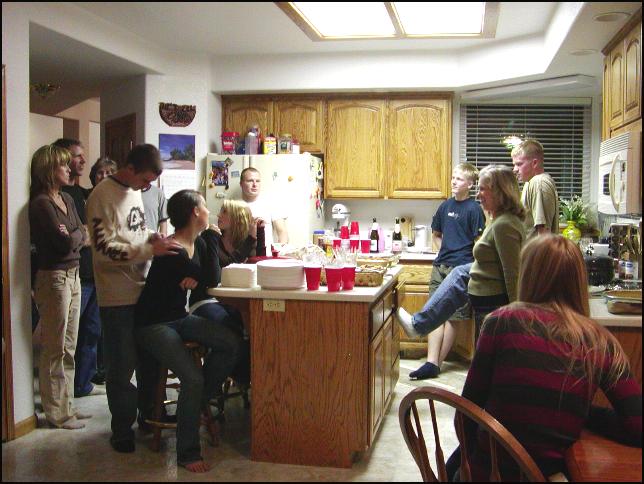 We each think of something we're grateful for, then thank our Creator and ask for His continued blessings. Not only are we about to enjoy a delicious dinner made by many hands, but we'll celebrate Drew's nineteenth birthday.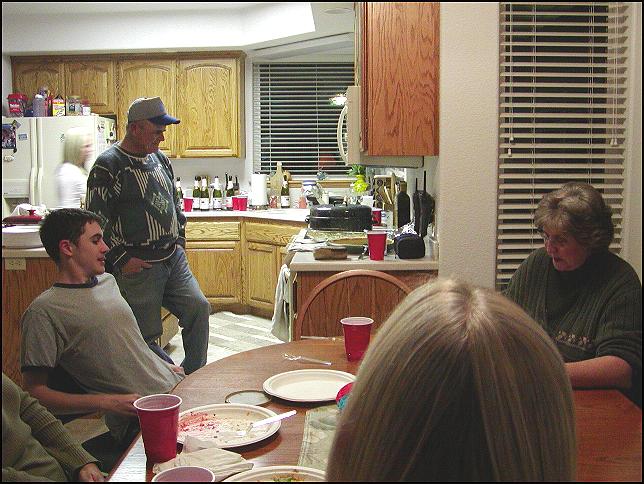 Adrienne's birthday celebration was yesterday. Before dinner we telephoned Tony and Pam to wish them a wonderful Thanksgiving in their new home at the Argentina embassy. Tony said he'd given a speech to about 180 people earlier that day. Although it was about 5:30 or 6:pm here, it was around 10:pm there.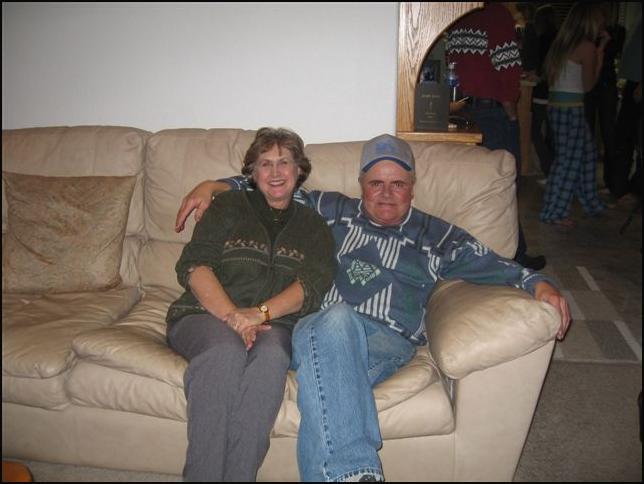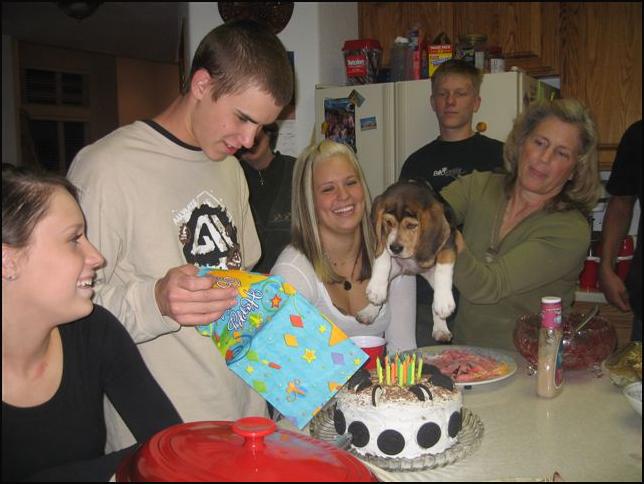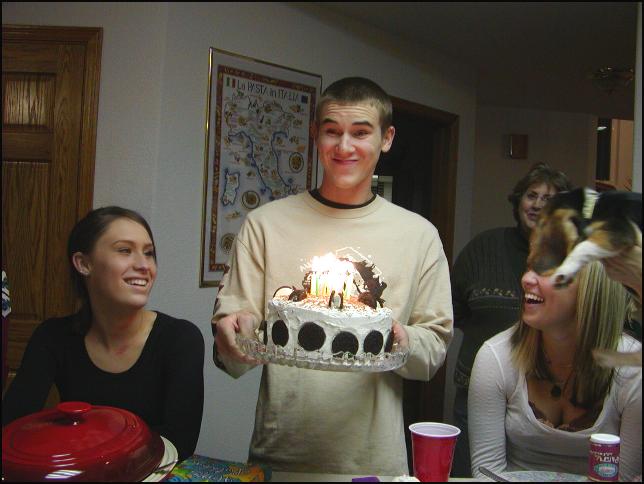 Happy Birthday Drew!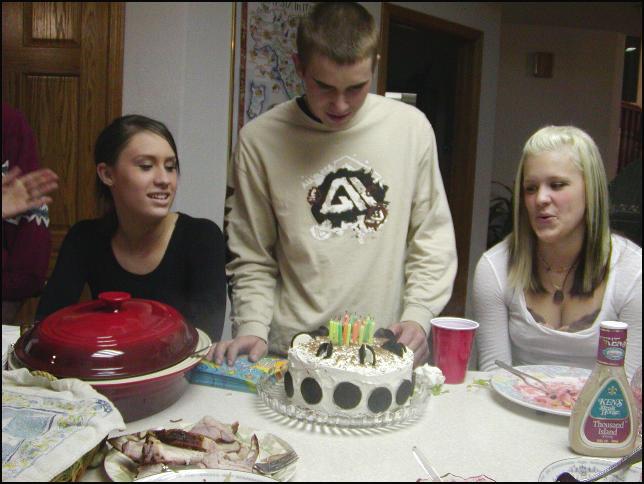 He managed to blow 'em all out....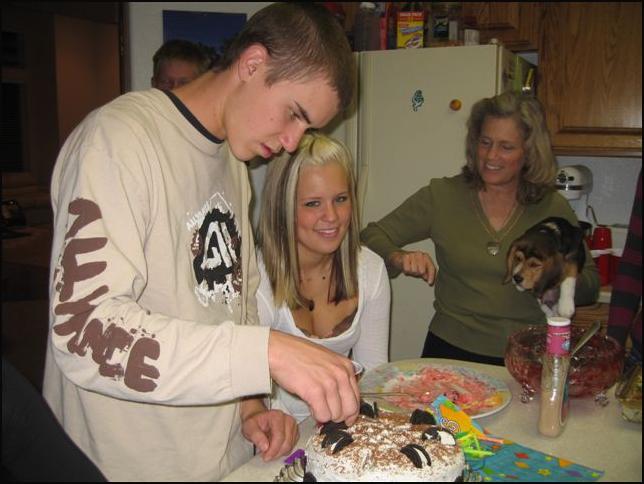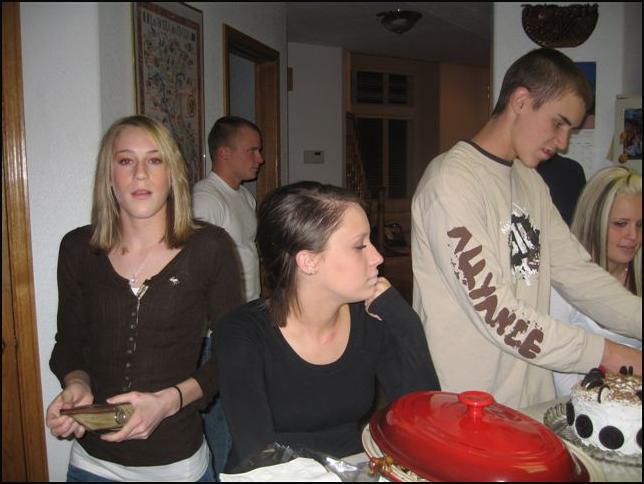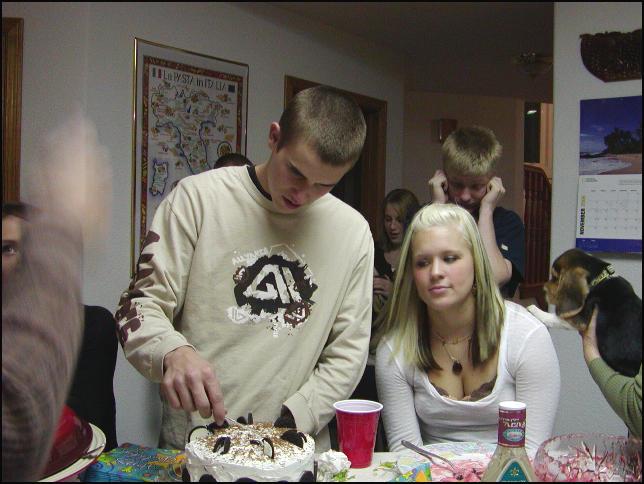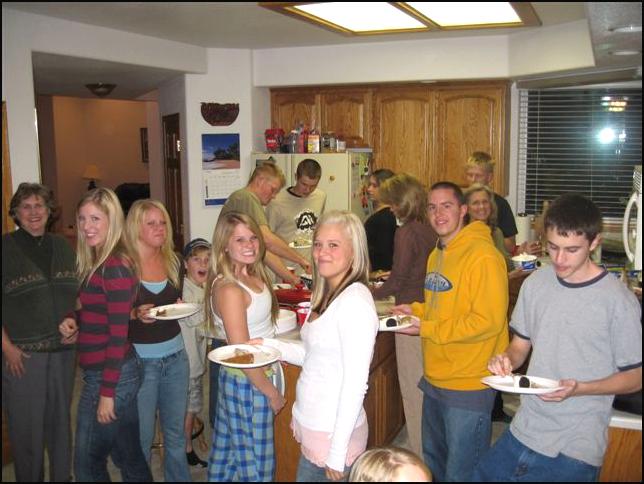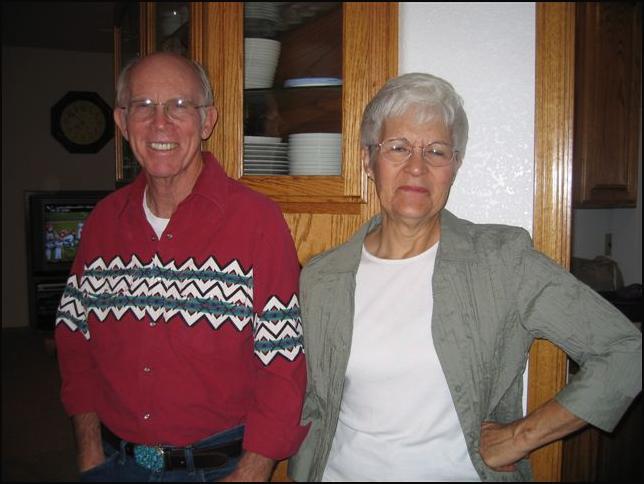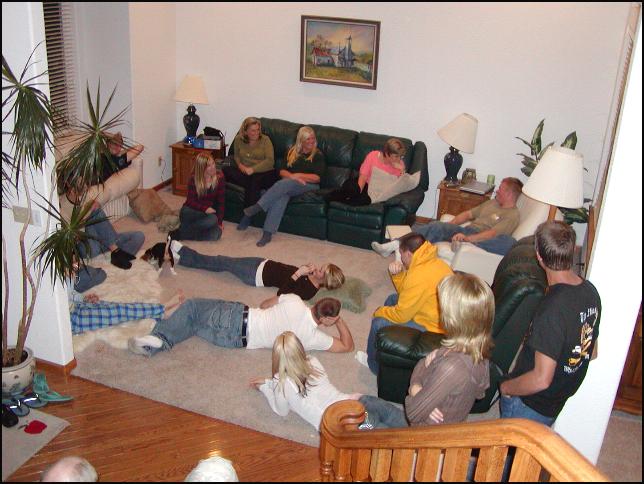 Time for opening presents.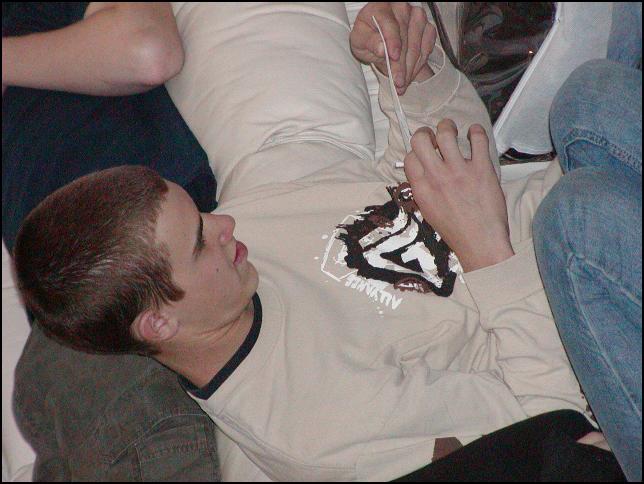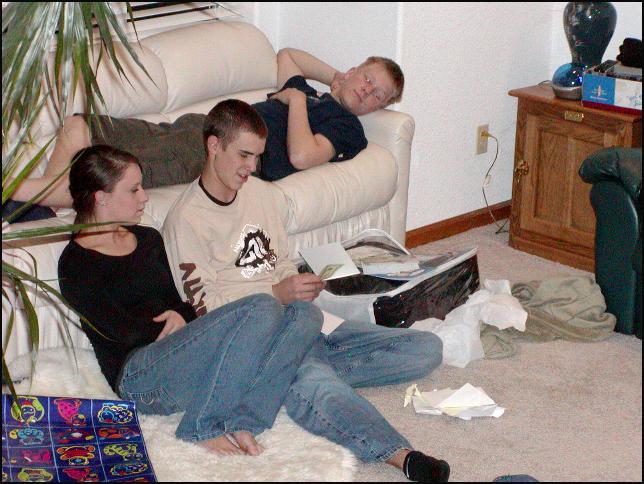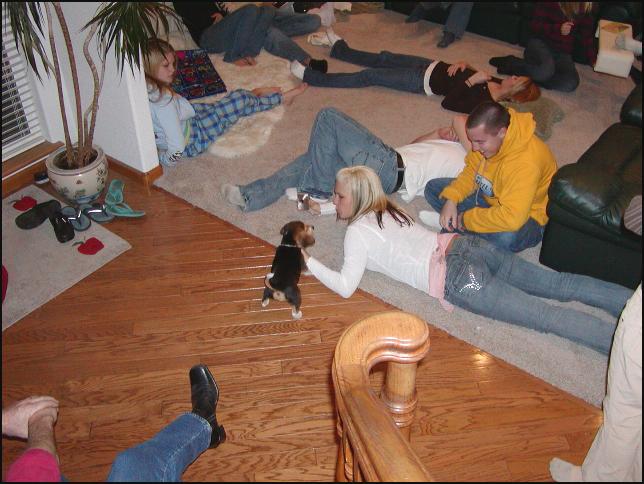 Lil' Bucky's even here for the fun.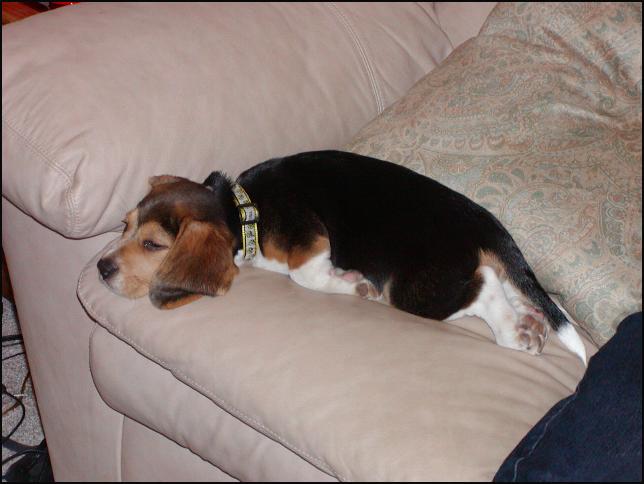 So much so that he's worn out and ready for a "cat" nap?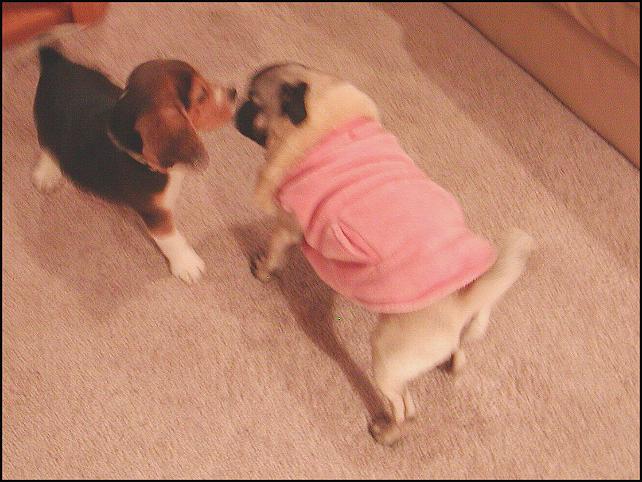 That is, until Lola shows up. He thinks she's pretty cute.
As always...It's been a wonderful day with very dear people. Bless you all.
zzzzz