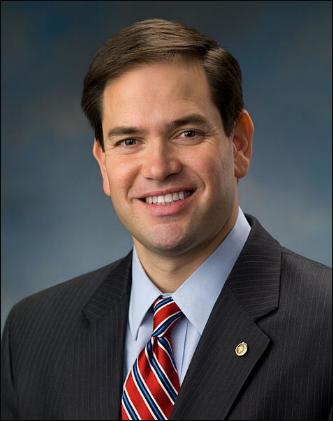 Senator Marco Rubio says:
Save The Whole House or It Will All Burn Down
Marco Anthony Rubio is the junior United States Senator from Florida. He previously served as Speaker of the Florida House of Representatives (2007–2009). Born to a family of Cuban exiles, Rubio was raised in Miami, Florida and Las Vegas, Nevada. He attended Tarkio College and Santa Fe College before graduating from the University of Florida. He earned his law degree from the University of Miami School of Law in 1996 while interning for U.S. Representative Ileana Ros-Lehtinen. In the late 1990s he served as a City Commissioner for West Miami. Rubio was elected to the Florida House of Representatives in 2000, representing the 111th House district. He was elected Speaker in November 2006. Rubio announced a run for U.S. Senate in May 2009 after incumbent Republican Mel Martinez resigned. Initially trailing by double-digits against the incumbent Republican Governor Charlie Crist, Rubio eventually surpassed him in polling for the Republican nomination. Rubio won the Republican nomination after Crist opted instead for an independent run. In a three-way split against Crist and Democratic candidate Kendrick Meek, Rubio won the general election in November 2010 by a 19-point margin. He's a very dynamic thinker.