Harvesting Sequoia's At The Fishers
(November 2002)
We turned off highway 174 onto the Fischer's driveway and stopped on the level to unload the tractor. Then Mel continued up the road, past the goose crossing, and pulled into a little meadow above the beautiful pond. I climbed into the tractor and moved it to where Mel waited. Betty gave me the thumbs up, but I laughingly assured her that my operating skill is limited to merely moving it up and down the road. We came to deck the Sequoia logs she and Bill gave us. Many years ago they planted many trees that seemed far apart at the time, but now needed thinning.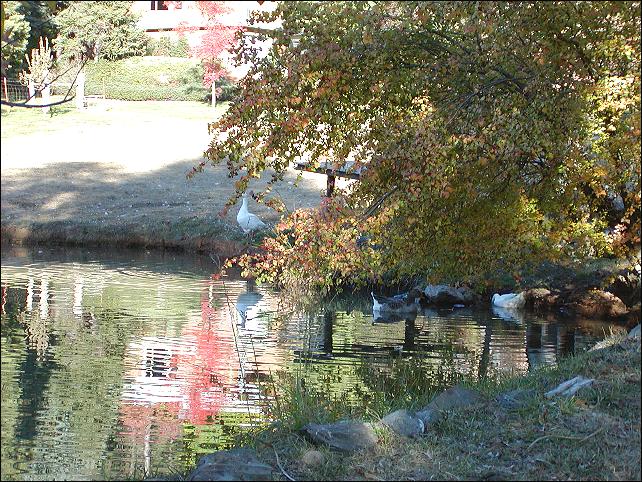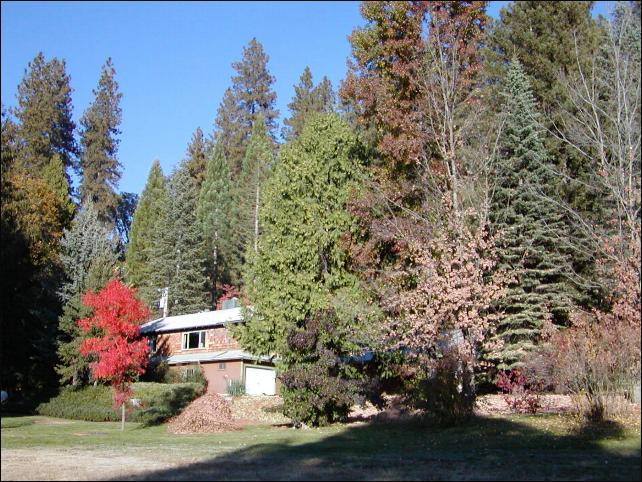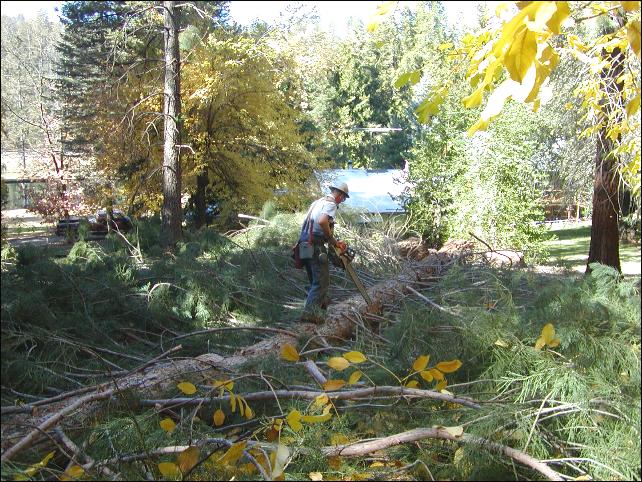 Eric Torgrinson fell them a few days earlier. It's fascinating to watch him skillfully put them exactly where he intends them to fall with as little damage as possible. When they crash to the ground one realizes how dangerous timber felling is. Here he limbs the downed trees and cuts them to specific lengths.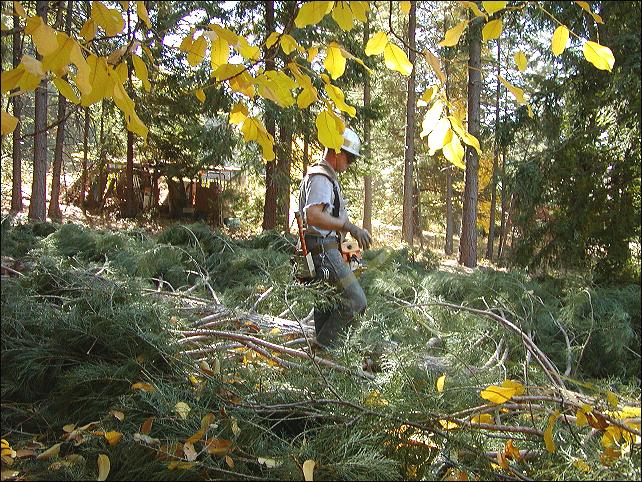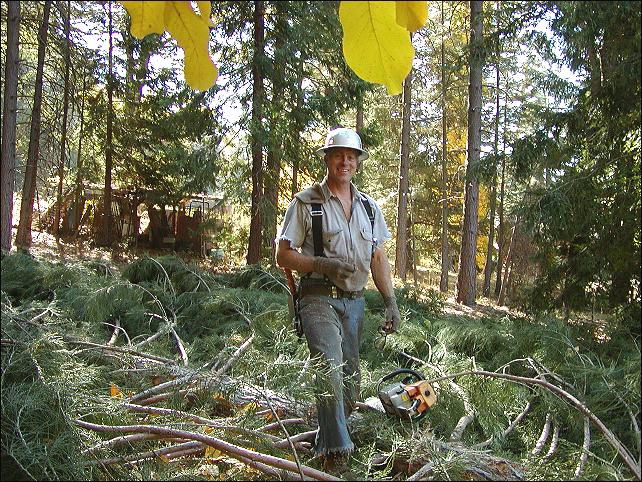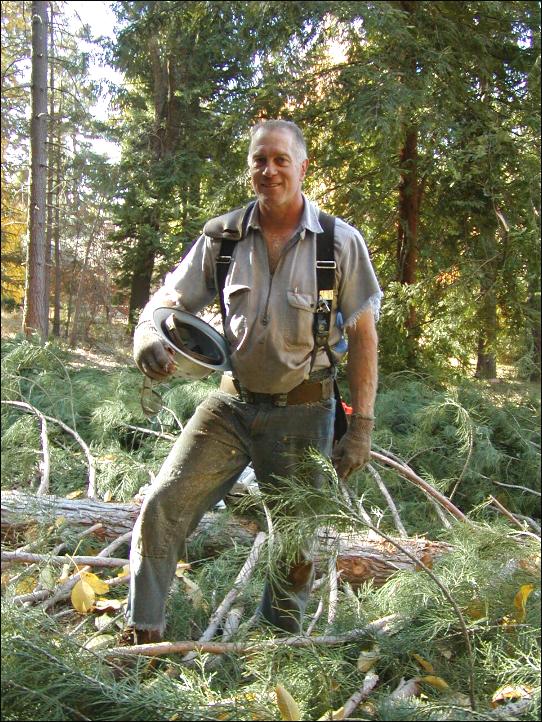 A nice smile for a job well done.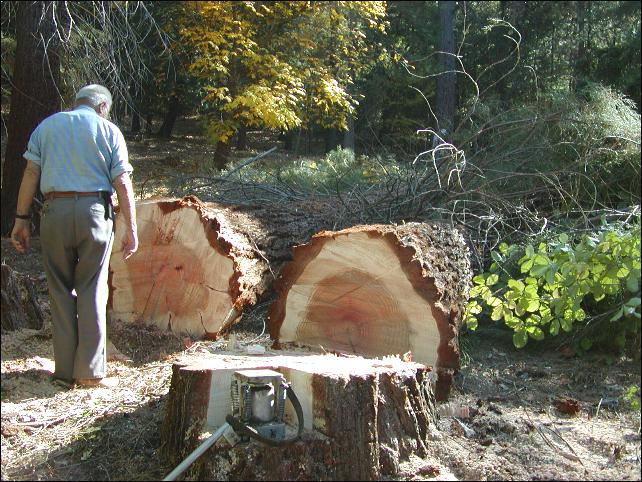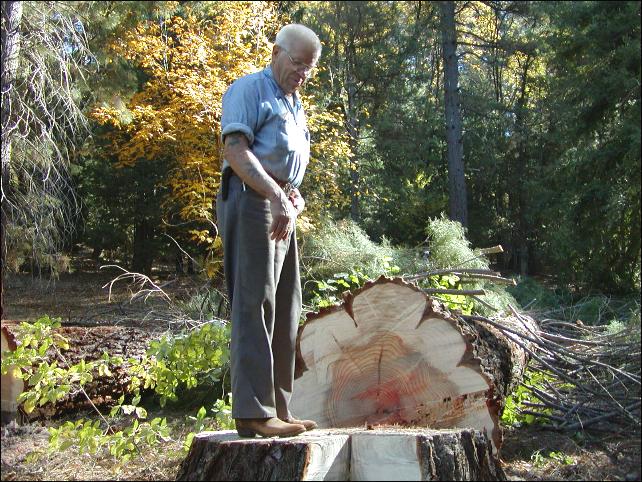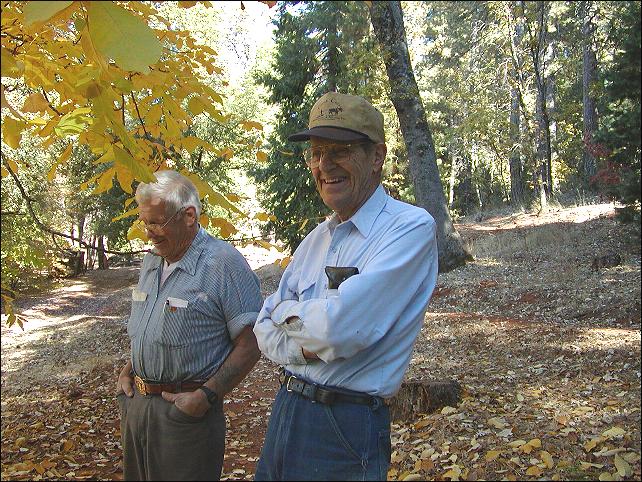 Mel and Bill are pleased..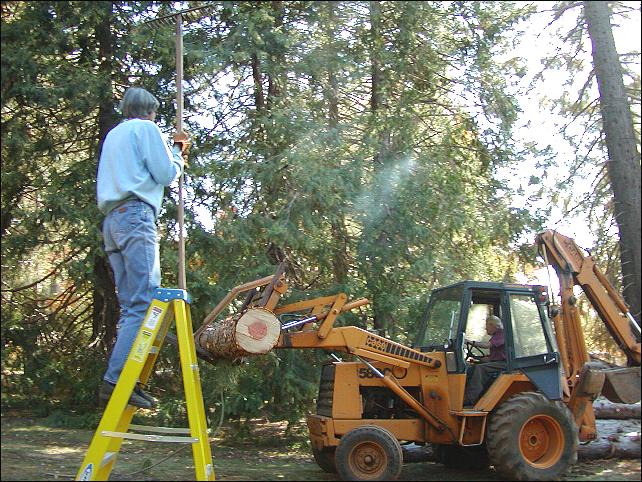 Mel's picking up and decking the logs from the first cluster of trees that were felled. Mary does a great job holding up the phone line so that it won't be damaged by the tractor passing beneath.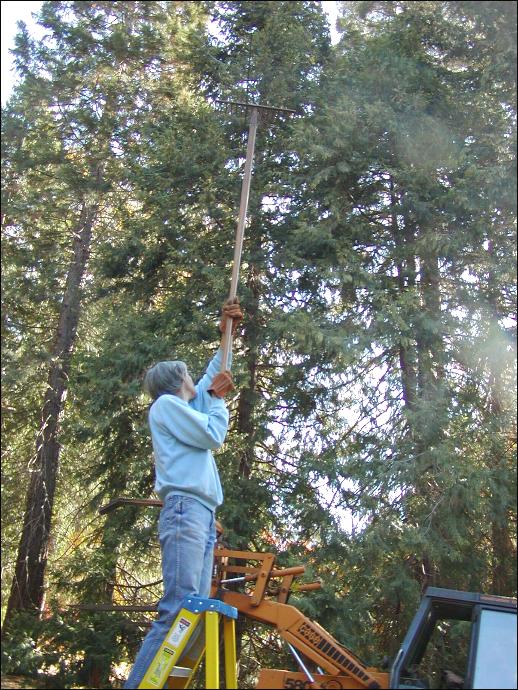 Ruby wants to help too...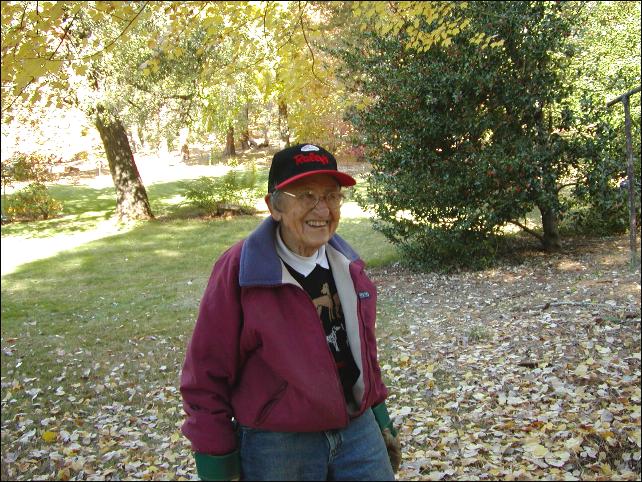 Betty fetched the chainsaw for Mel to trim limbs Eric couldn't get.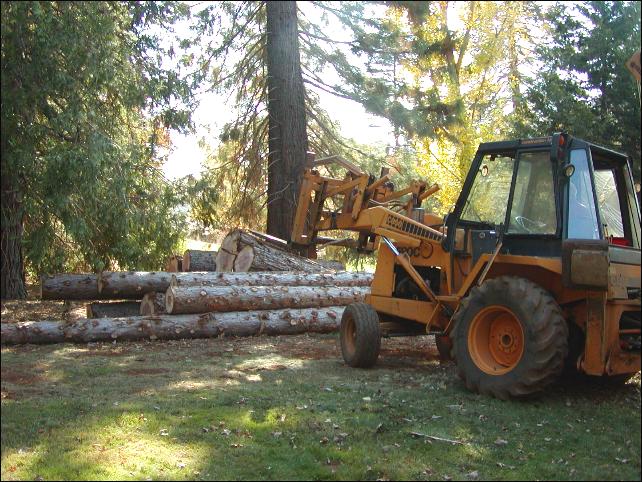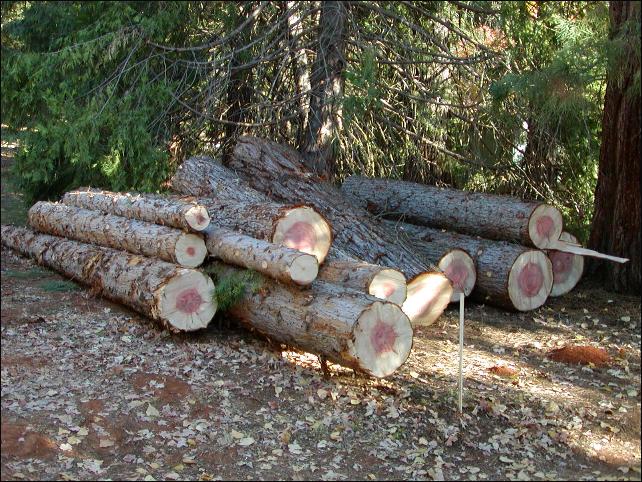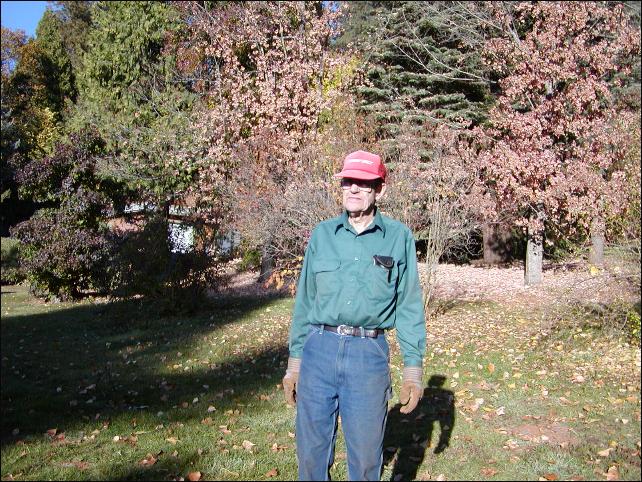 Meanwhile, Bill's back from town and is ready to go to work. Lots of limbs to pile and he's got the right equipment to do it.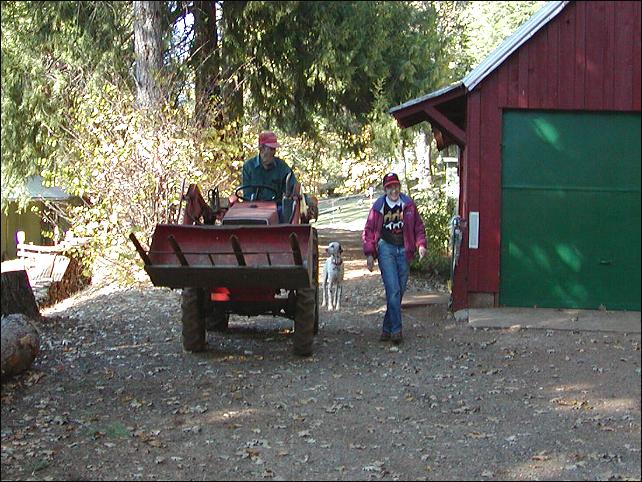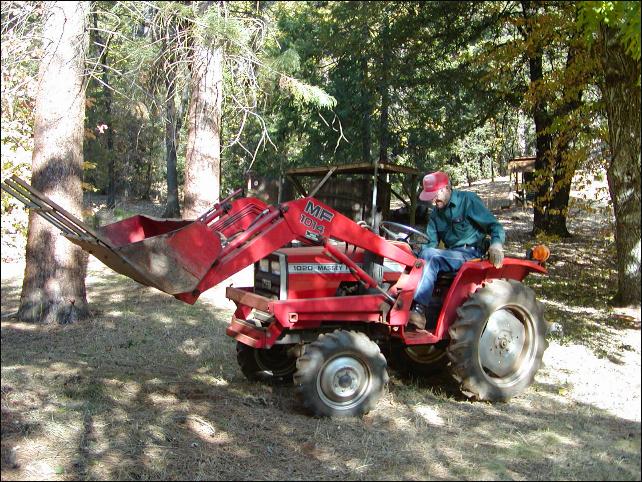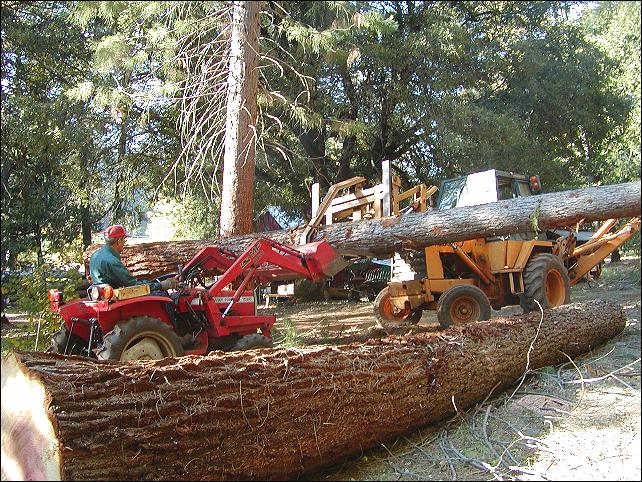 A little boost with a long log.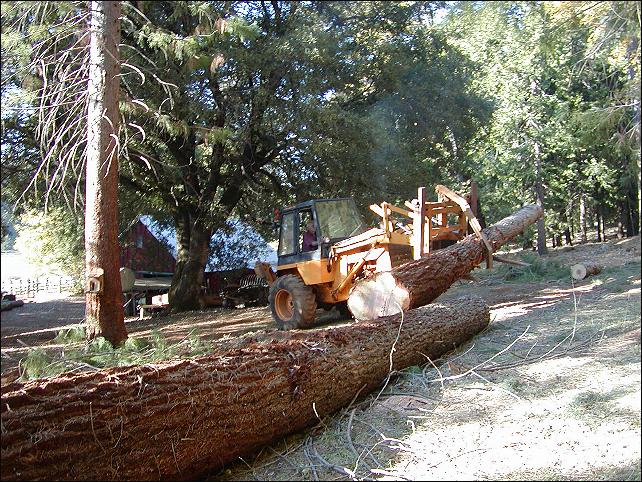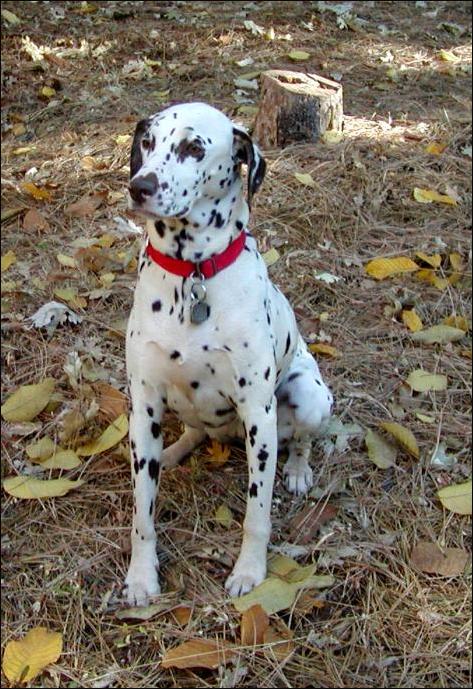 Winnie the pooch keeps a close eye on what's happening.....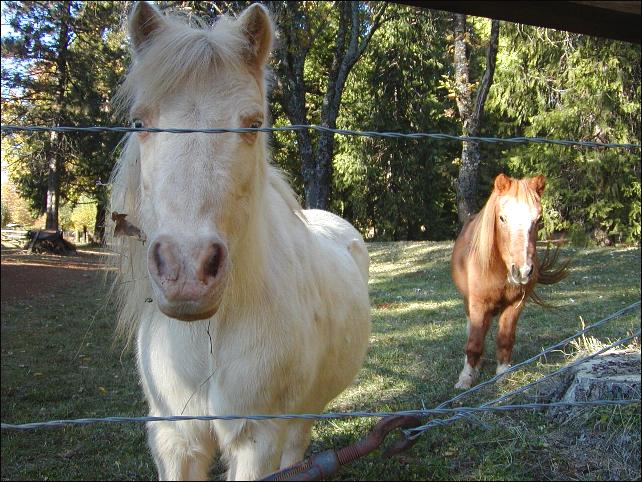 As do couple of curious corral pals who would probably prefer some goodies.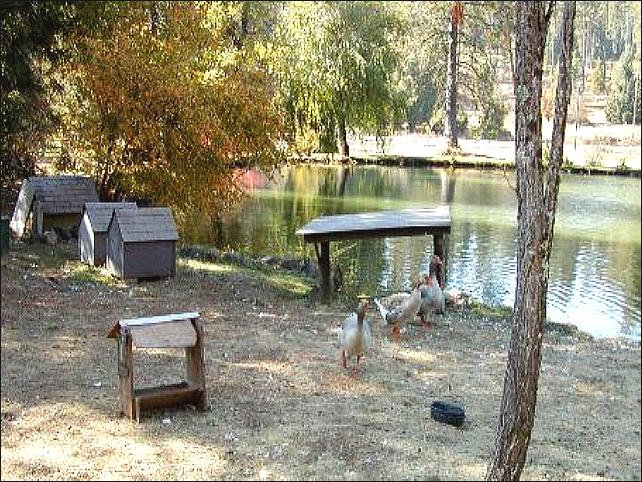 Back at the pond (Gooseville) one of the residents warns me that it doesn't want me to take pictures. Reminds me of some people I know.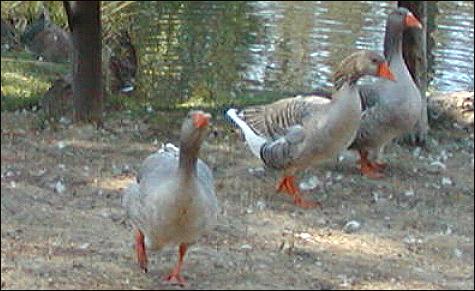 Come on...smile, you're on Candid Camera! It doesn't take long for the others to get used to the idea.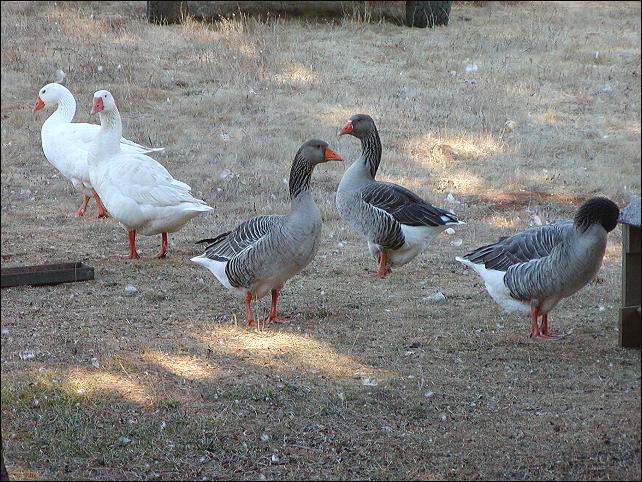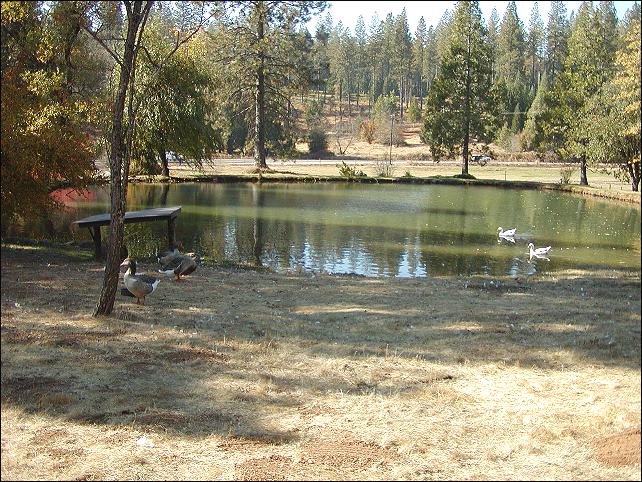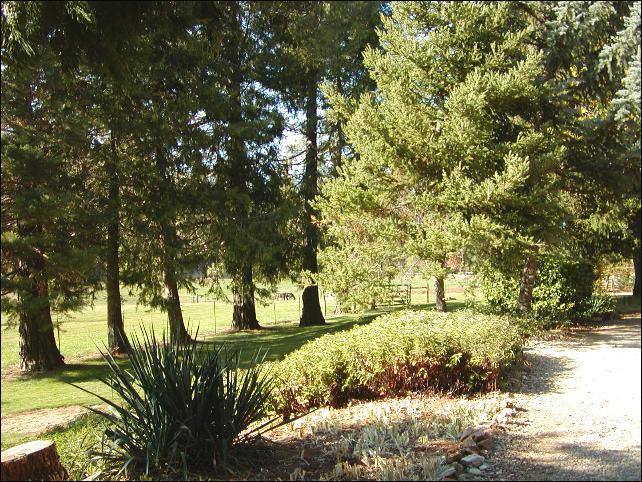 Bill and Betty are very interesting and creative.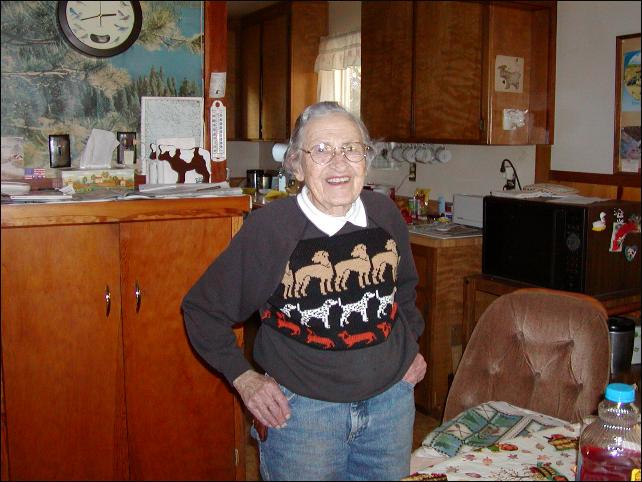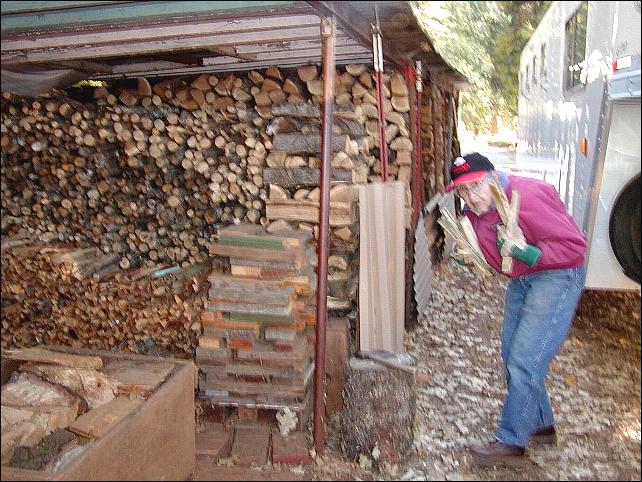 Betty's getting the firewood. There's nothing better than warm fireplace on a chilly night. It wasn't many days later when the big rainstorm blew into Nevada County and knocked out the electric power for many households. The Fischer's had plenty of food, wood and water. Their generator provided electricity, so these self-sufficient people hardly noticed any inconvenience caused by the storm that ravaged the countryside. We were very sorry to hear that Betty passed away in October of 2008.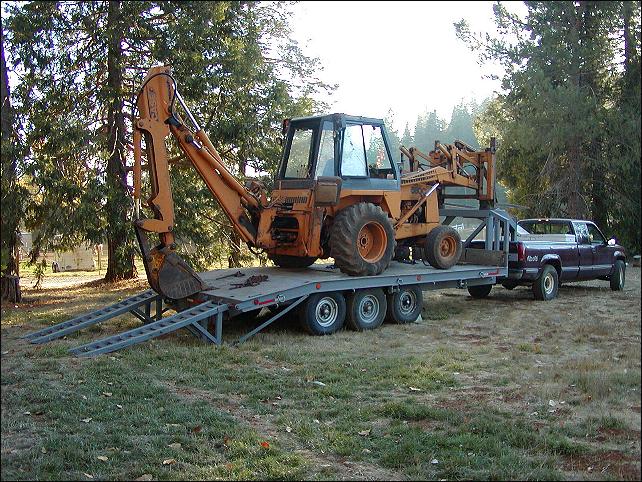 ...Apparently, Mel's finished decking the logs, and has already loaded the tractor, so it's time to go. It's been a wonderful afternoon with very nice, generous people.