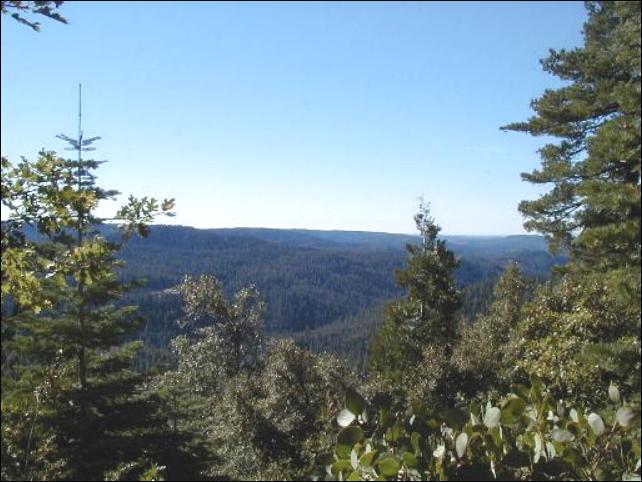 Richard Barklage's Log Cabin
(August 14, 1999)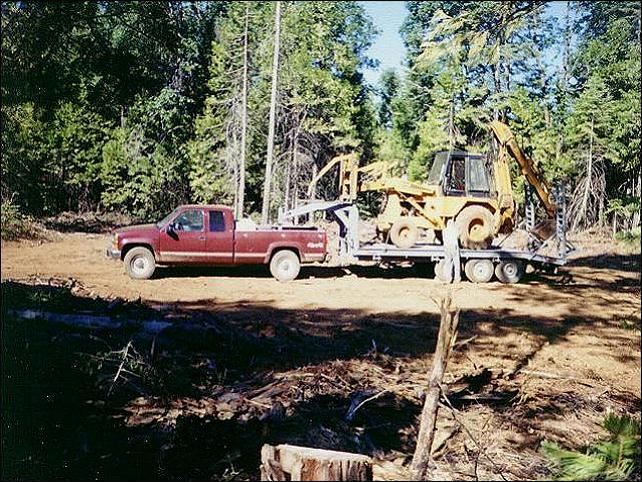 Ready to unload the tractor.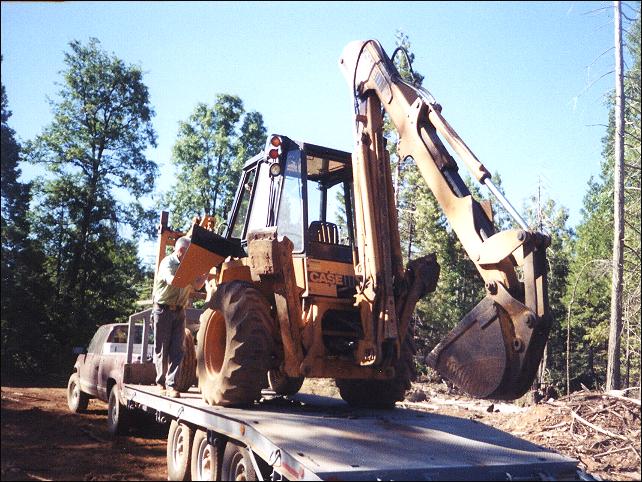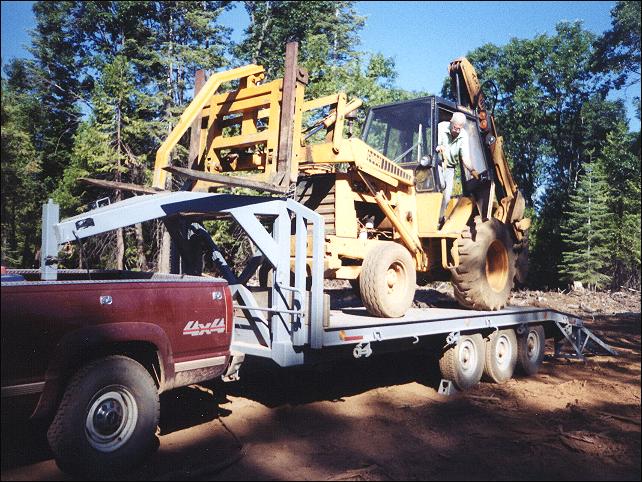 How would you like to load and unload this down those little ramps? It does take some skill.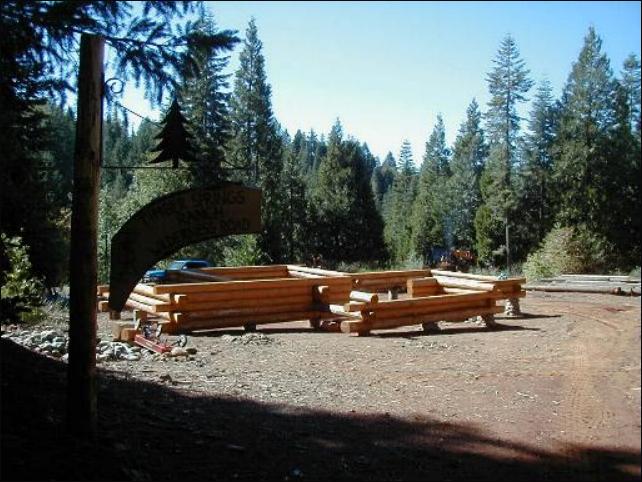 Mel moved our tractor and sawmill to the site where he milled Richard's logs and lumber for the cabin. Very inspirational to watch it's beginning.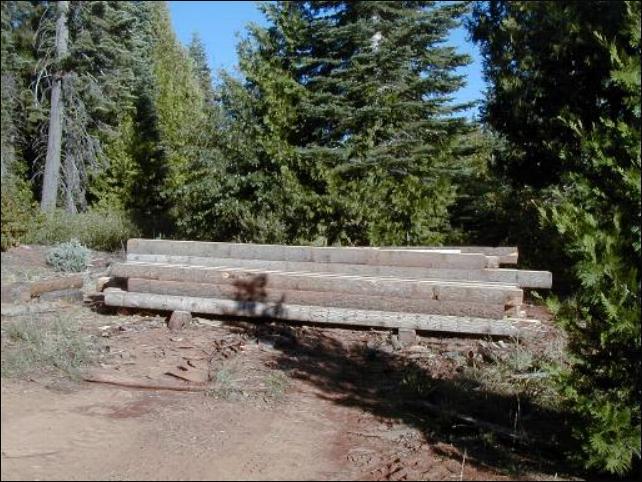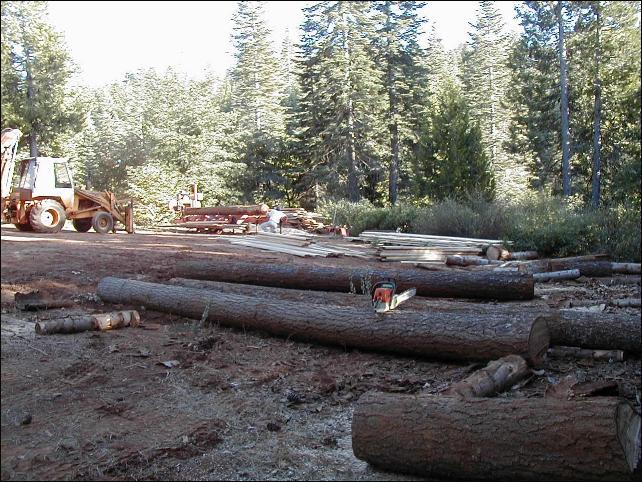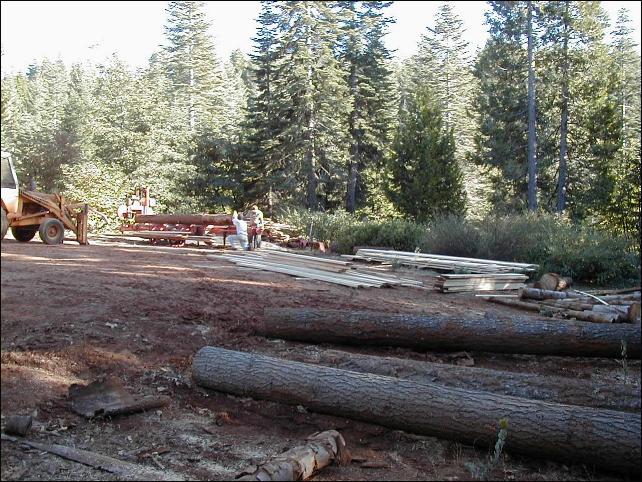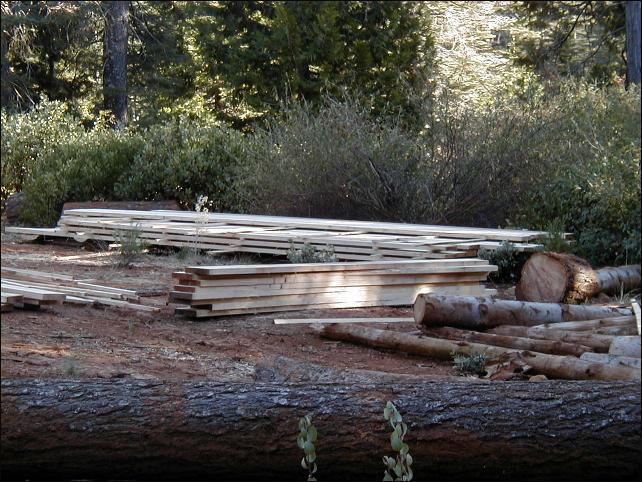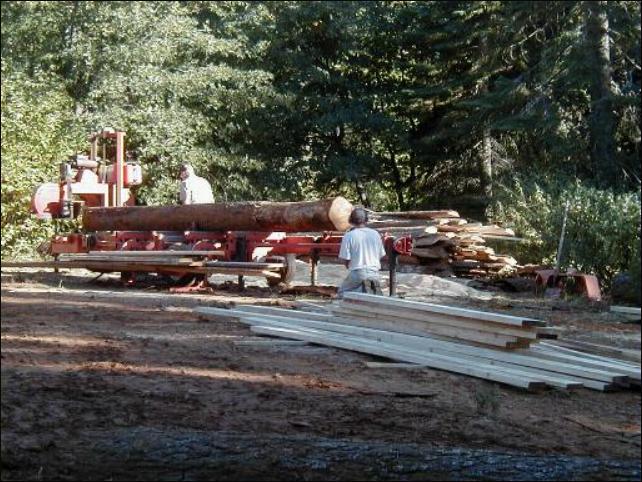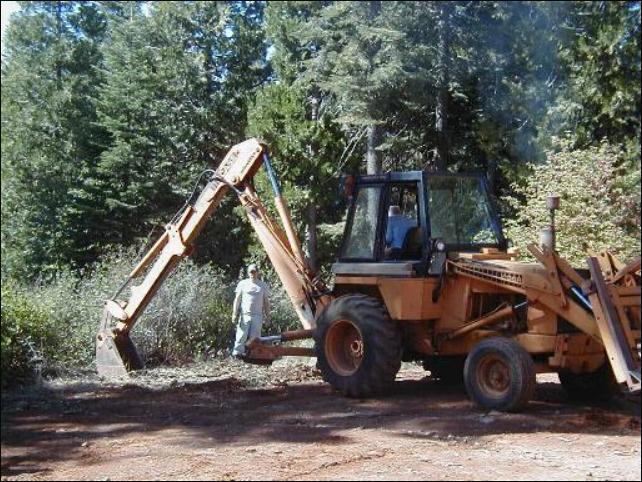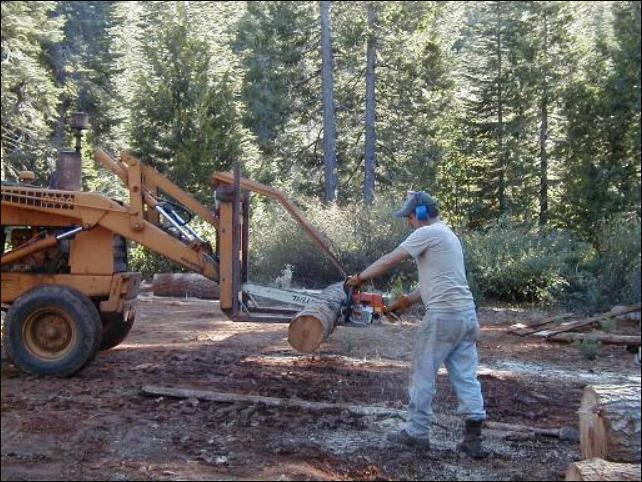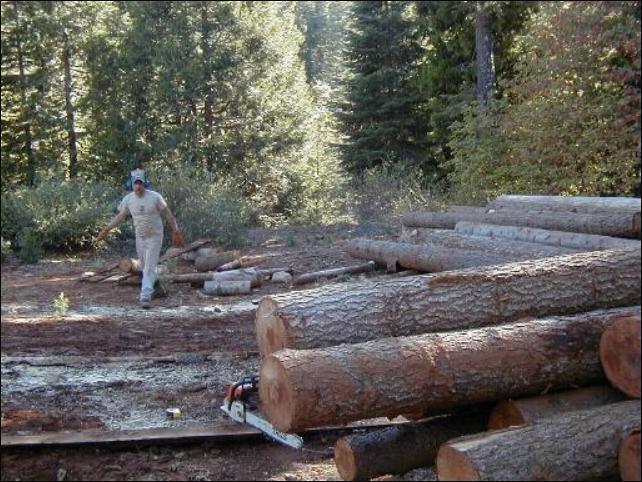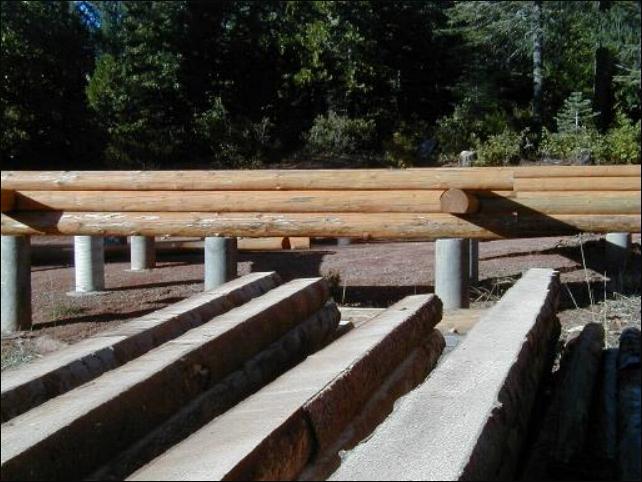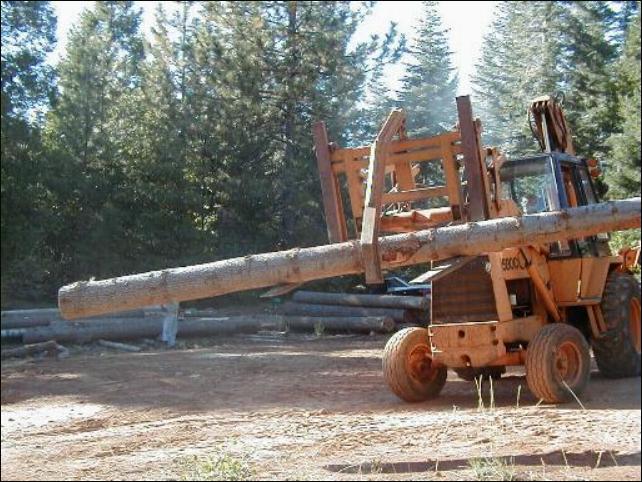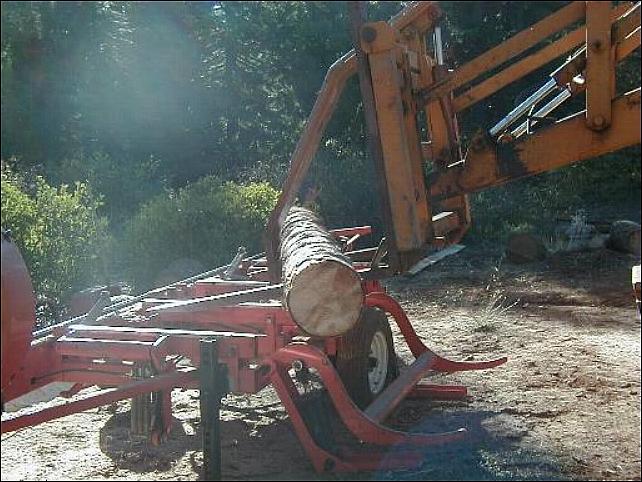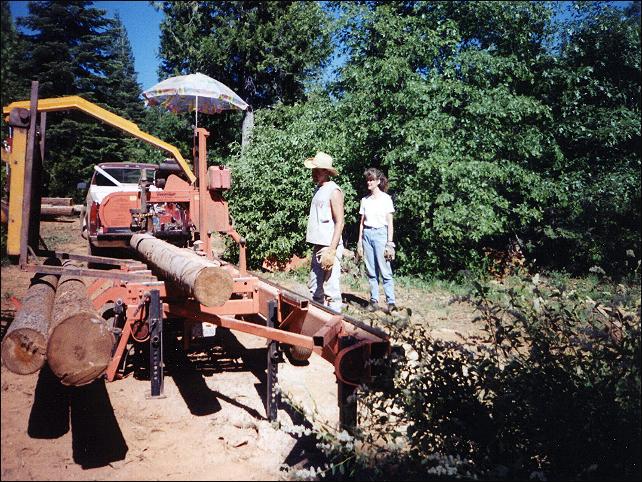 The Barklage's team effort.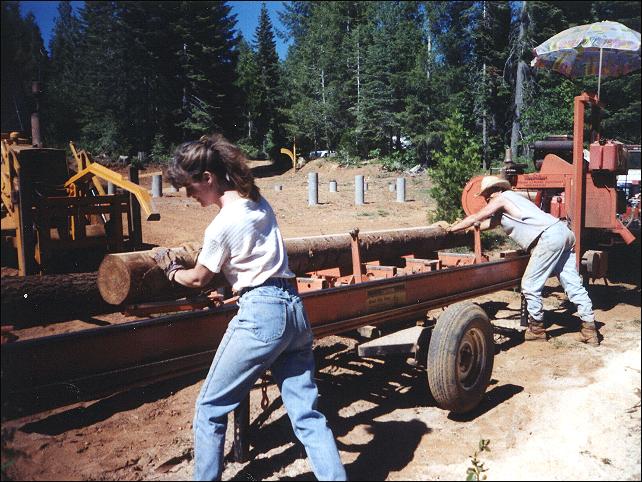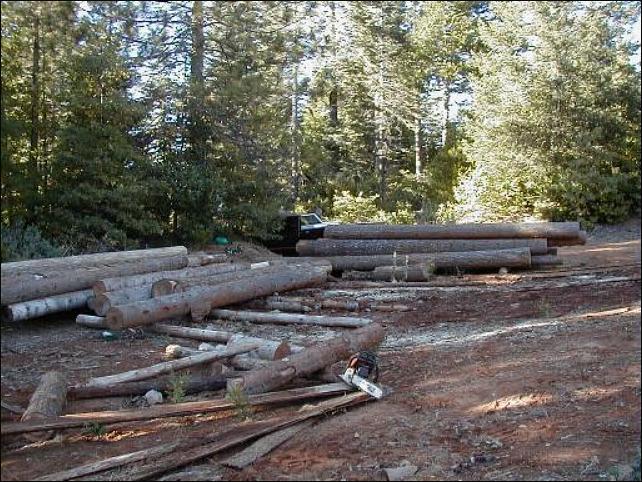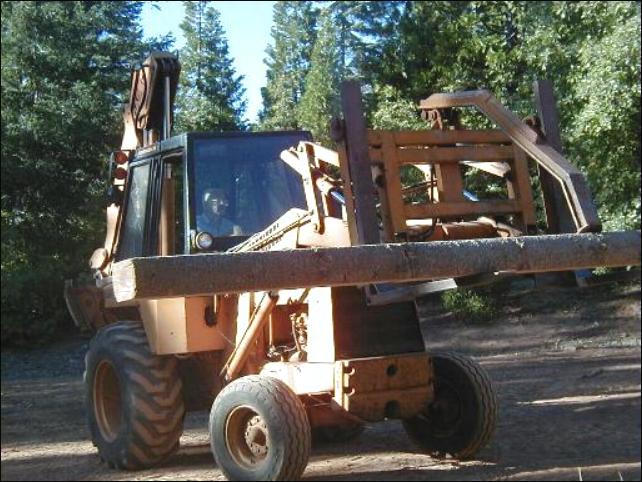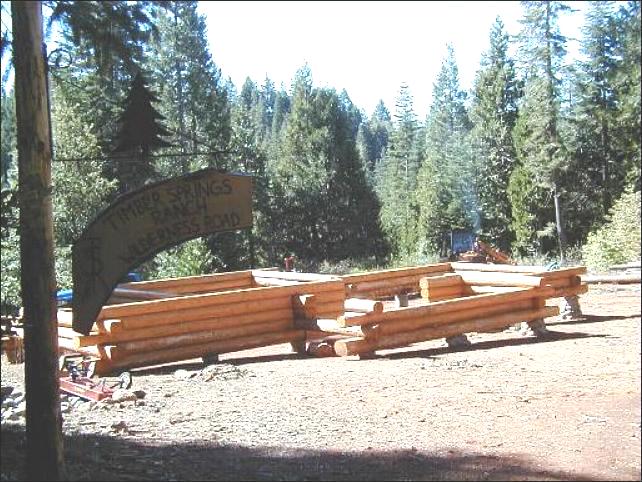 Farewell to Timber Springs Ranch Wilderness Road. One of these days we'll be back to see the finished product. Bet it's really nice.