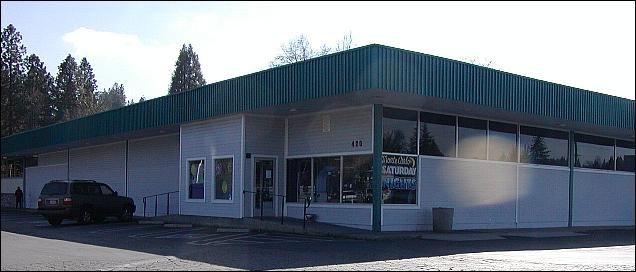 Saturday Night Bowling at Prosperity Lanes
(March 1, 2008)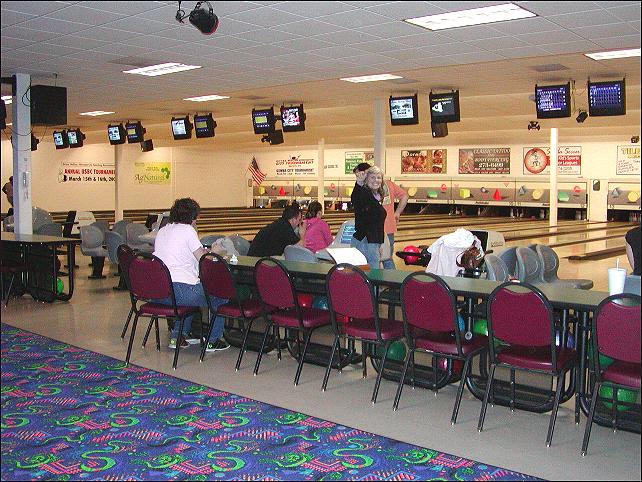 It was Sue's friend Jill's last day in town and they thought it would be fun to go bowling. Many years ago I bowled on a league for a couple of years. Jill had been a super bowler when she was very young. We were all looking forward to having some fun. Jill (above) was finishing her salad when we got there.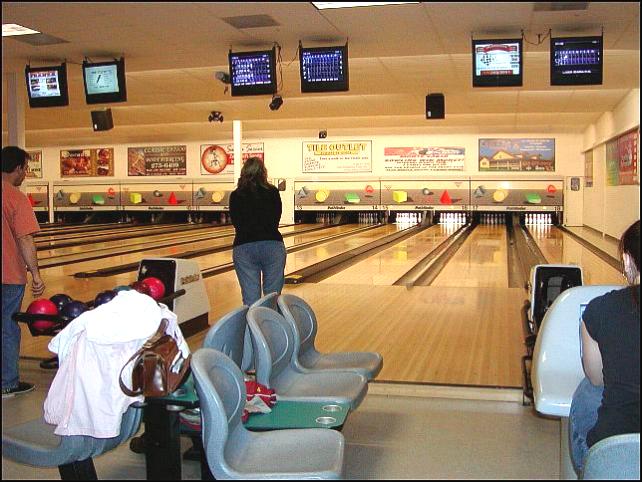 Cheryl's up first. Things sure changed from what I remember. Automatic digital score keepers for one thing. The hardest part is knowing how to set it.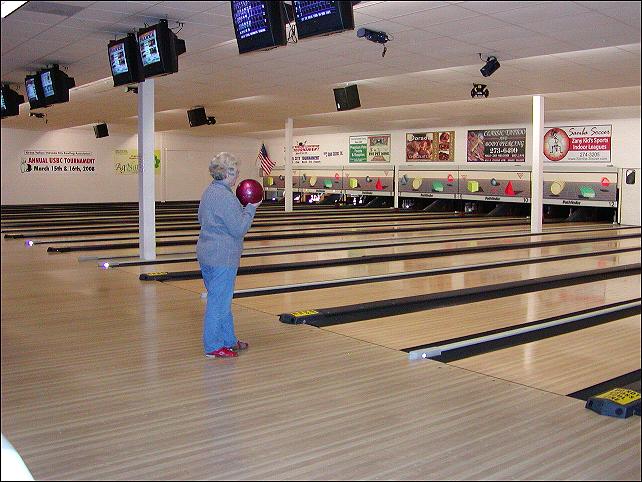 My knees are a little rickety, and the wrist wobbly. Hope I remember to let go of the ball. I can't imagine bowling backwards like this man.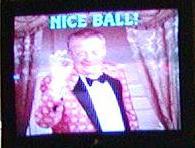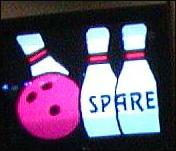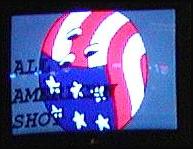 Cute pictures light up the monitor in front...indicating something spectacular that you may have done. The first picture on the left may pop up when you completely miss all the pins. The really funny one is an elephant saying "The object is to knock down all ten pins." The middle picture indicates a difficult spare picked up, and the one on the right shows you made a strike. We ran the gambit. Missing all the pins and then picking up all the pins as a spare brought a few laughs.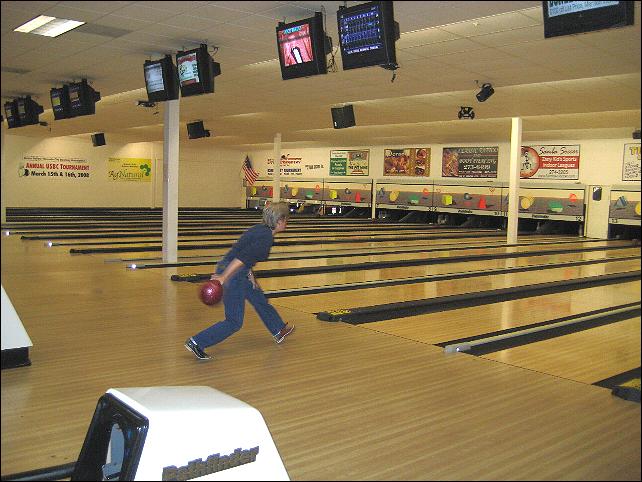 Looks like Sue means business...Will she miss 'em all or get a strike?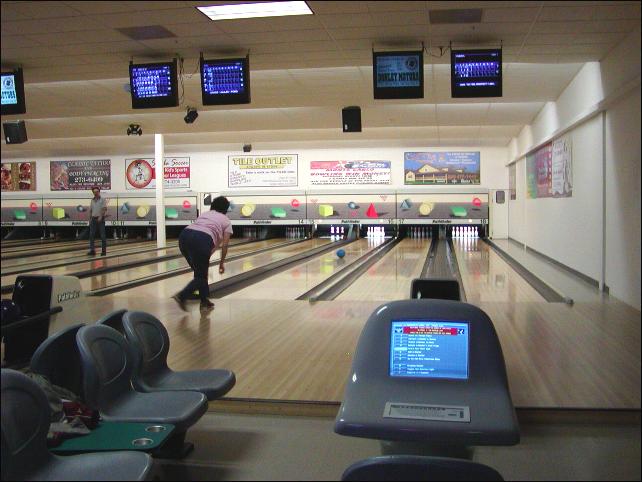 Looks like Jill might get a strike, but you never know where the ball will be when it gets there.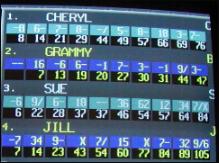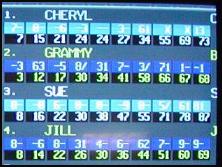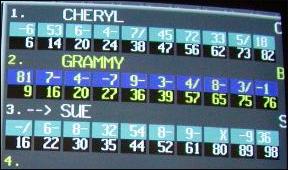 Our three game (groan) scores. Jill had to leave before the third game. Despite the goofs, it was lots of fun. We plan on doing it again sometime.
Prosperity Lanes is owned by Art King, who has been an occasional customer of ours over the years. He bought the place nine years ago with the intention of making it into a bowling alley. Up to that time the building housed grocery stores such as Purity Foods and Grass Valley Family Foods since 1962, until Art remodeled it. "It's an ideal building, perfectly sized for a bowling alley." He's operated the lanes for seven years, and comments that "Bowling isn't as attractive an activity today as it was in the 1960s when there were fewer distractions." He's working on a card system to make it easier for casual bowlers to become league bowlers if they desire. It could allow casual bowlers to get discounts and join a league for the price of purchasing a $5 card. Art retired from doing underground water, sewer and storm drain construction for more than 30 years, and jokes that "I did retire, but I got careless and bought this place."