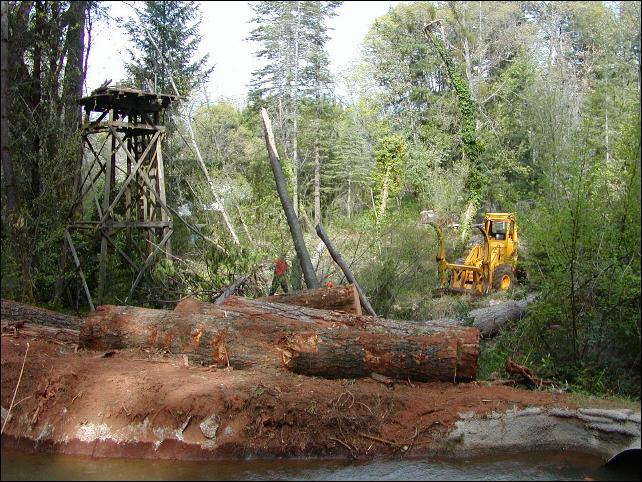 Removing Winter's Downed Trees
(April 14, 2008)
January 2008 came in with a bang. Rain, wind and snow took it's toll on the trees in vulnerable places. Along the Nevada Irrigation Ditch Dave and Lisa had about four big trees uproot and fall across the ditch onto their property. Here's some pictures and short clips of the clean-up by Michael Toney, his son Mike, and Brian Jones. They did an amazing job skidding the logs. They pulled them across the downed trees where they lay across the old ditch's spill-way hole.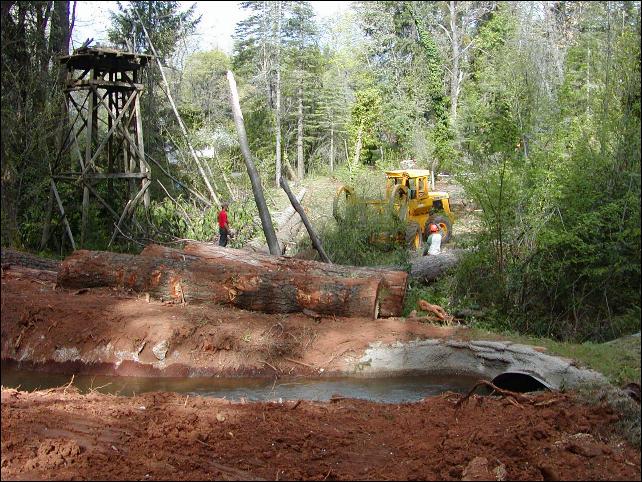 Michael Sr. is operating the loader, while Mike Jr. and Brian (red shirt) set the chokers to pull the logs across the ravine.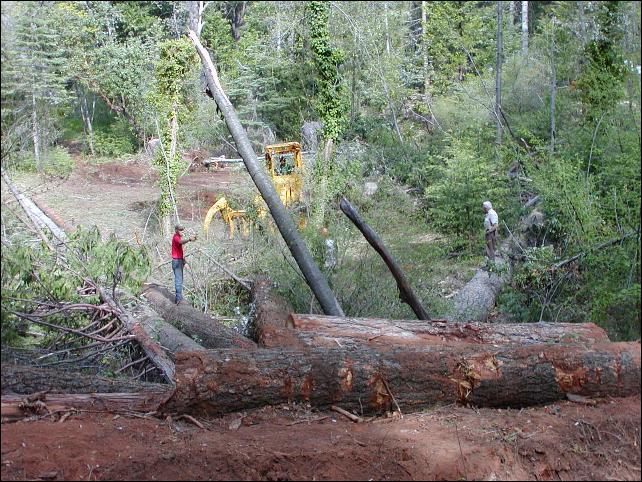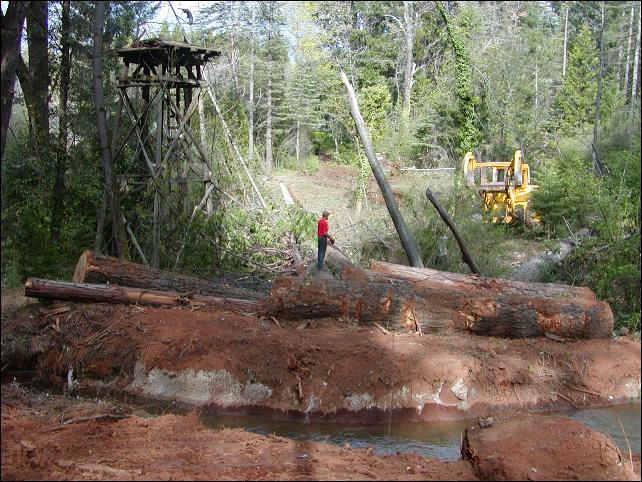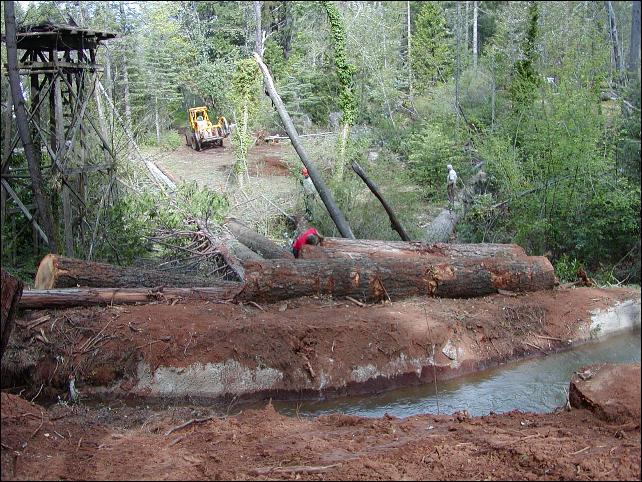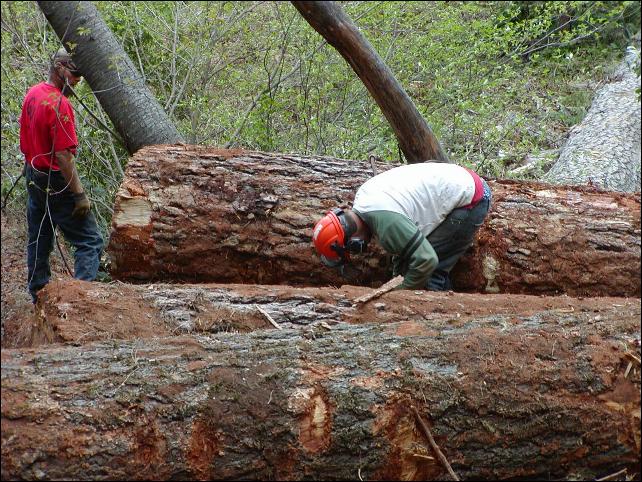 The choker cable's just about set in the right position to make the log turn in the direction they want it to go. Michael (in his loader) pulls it across the ravine.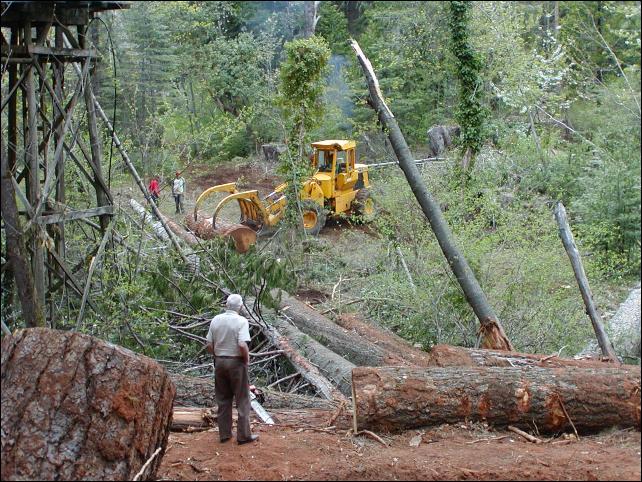 Then he picks it up and stacks it on the other side.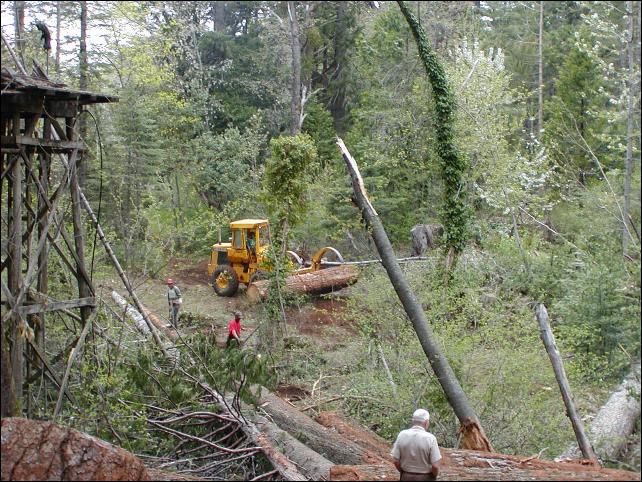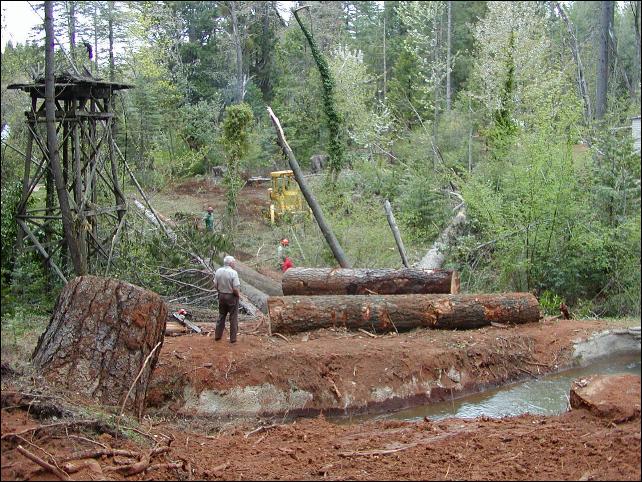 The choker breaks. They replace it and pull the log across.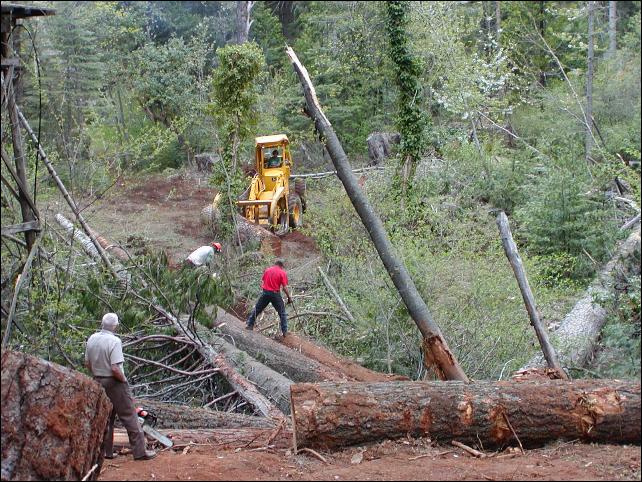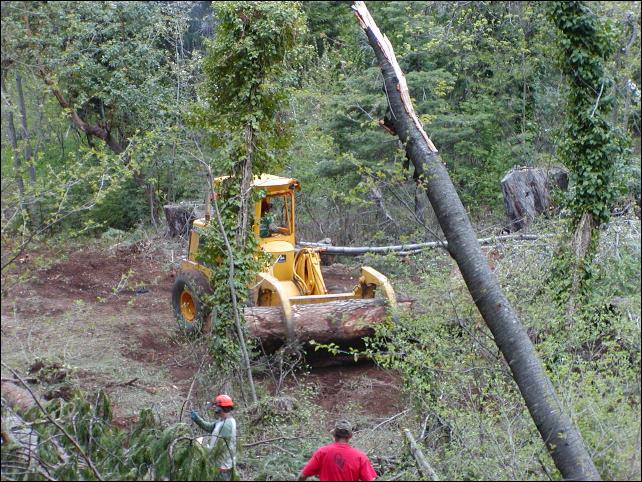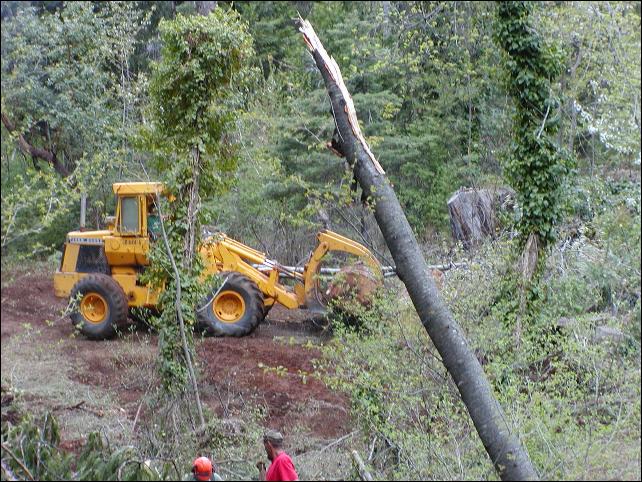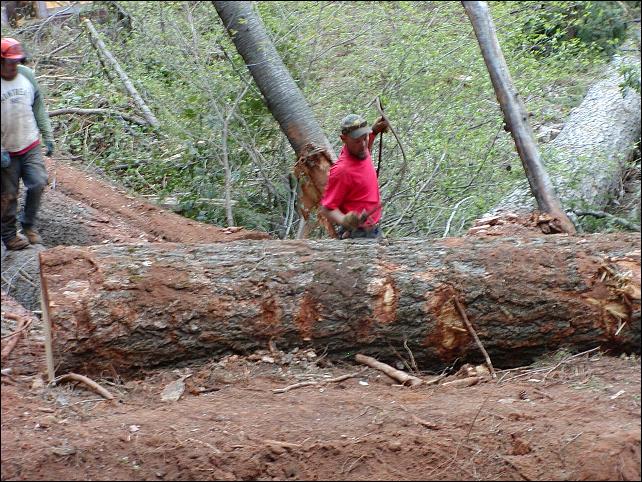 Brian's putting the choker (cable on).
It isn't always easy.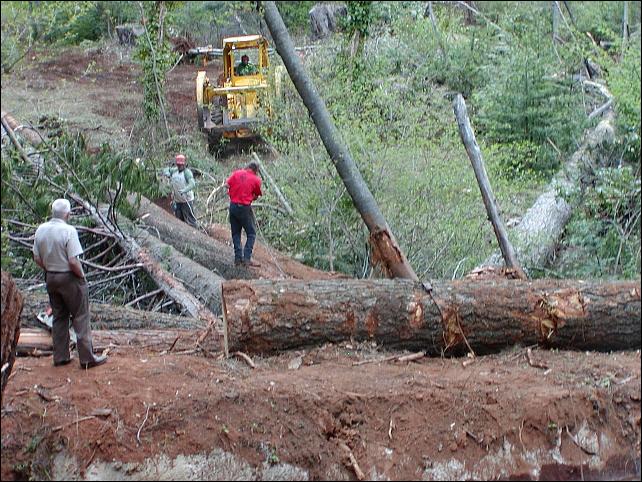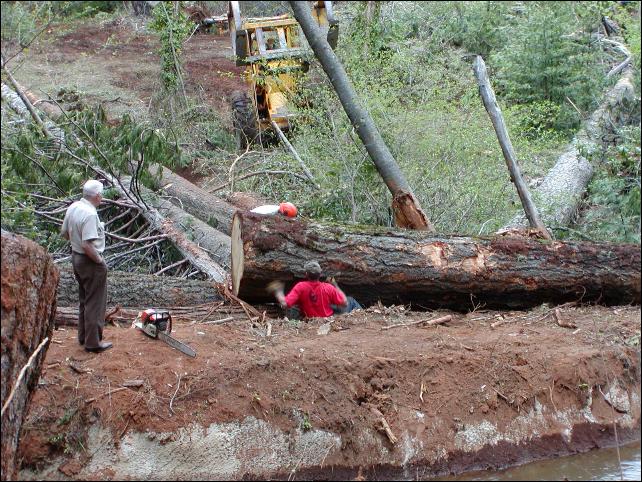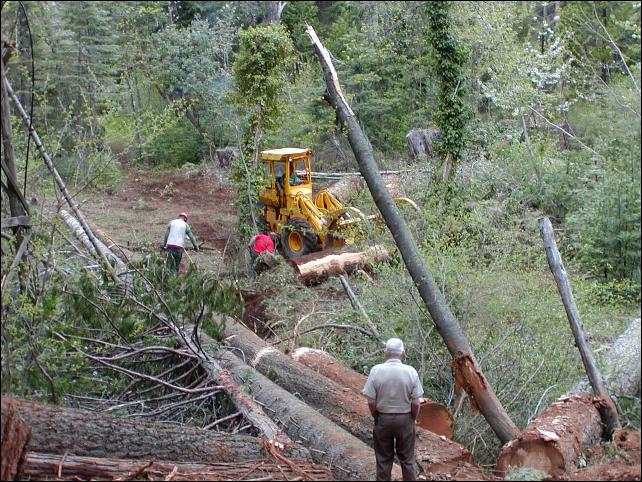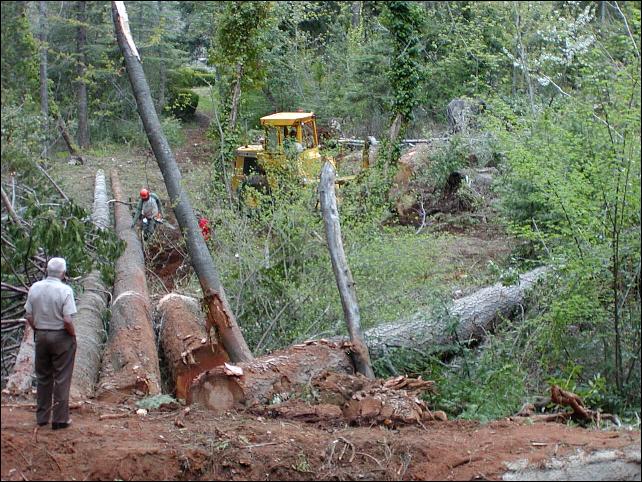 Mike measures and saws the "bridge" into logs also.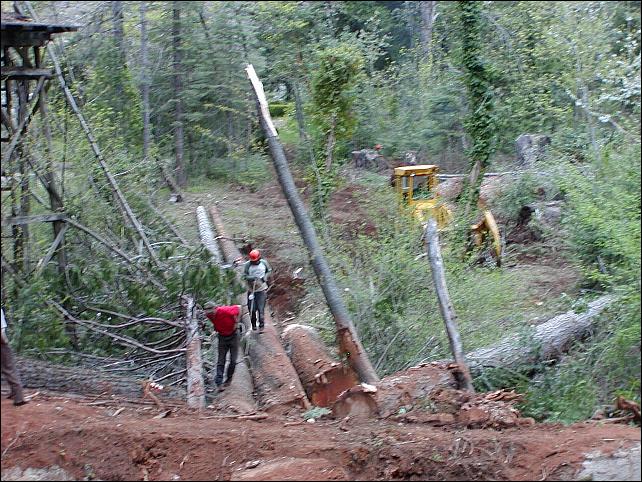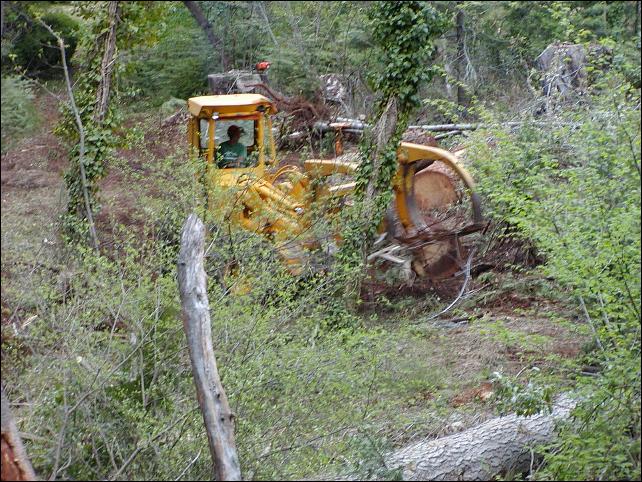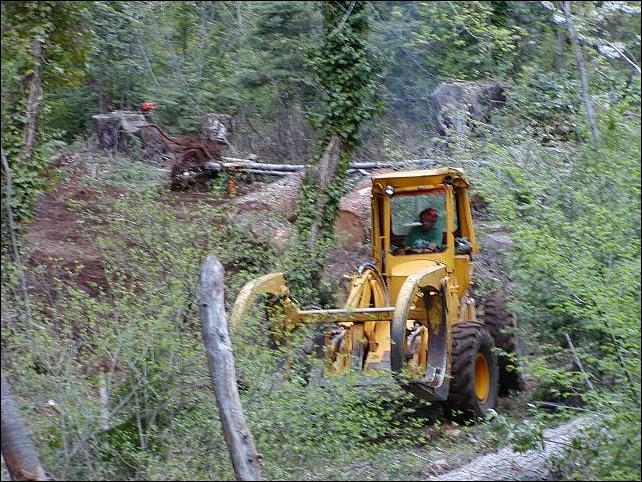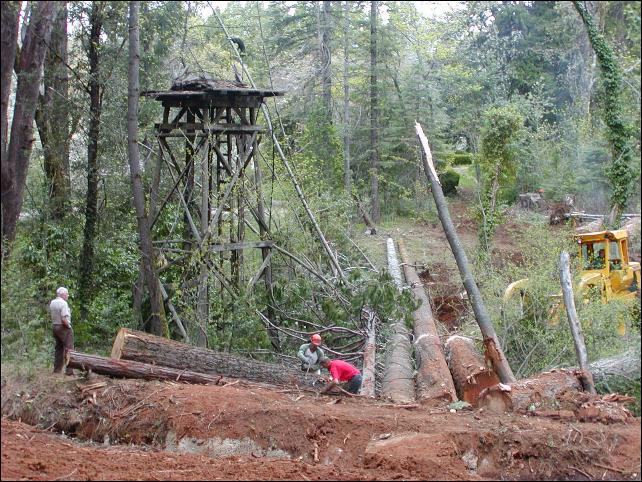 These men really know how to get things done, besides putting in a tough day.
April 15th - Loading the truck.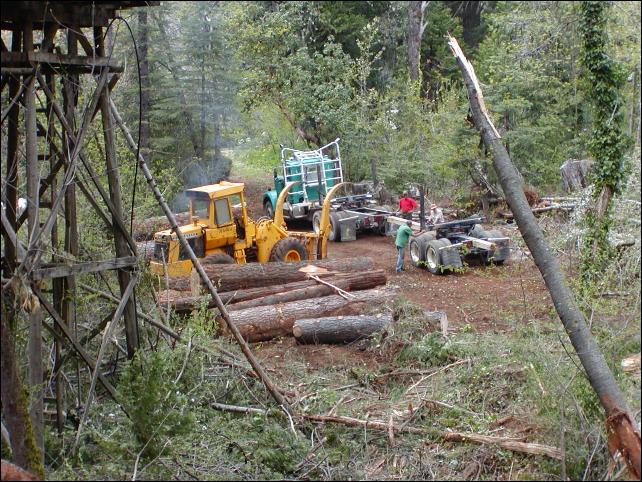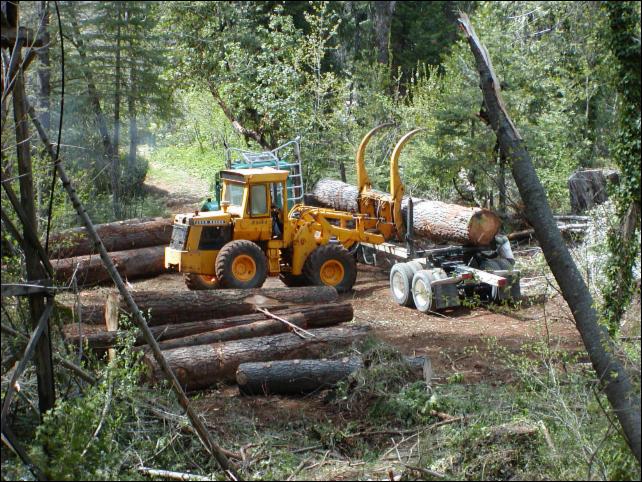 Loading the first log....and second below.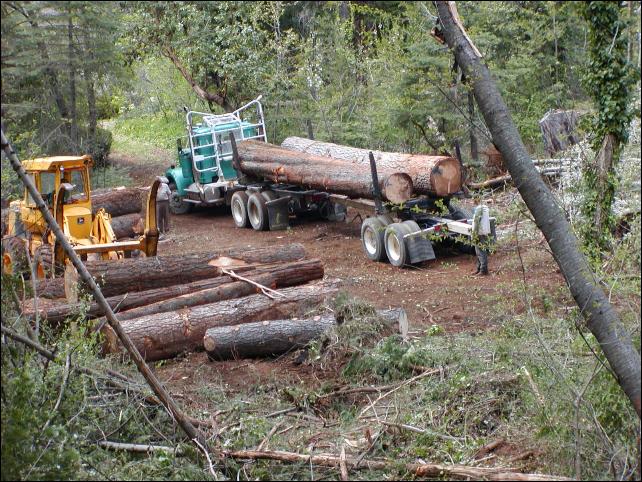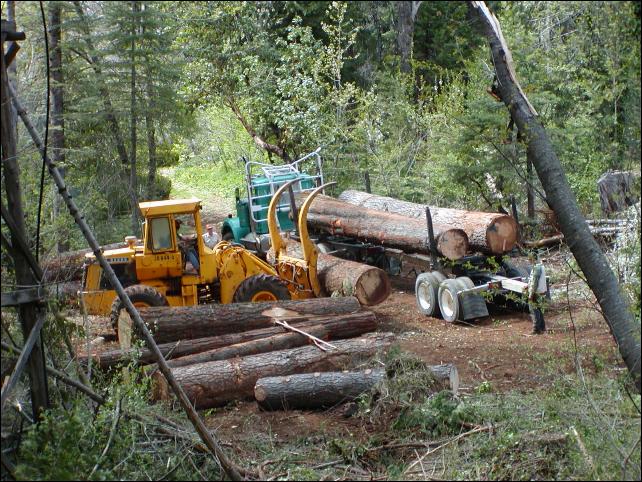 Two more logs complete the load.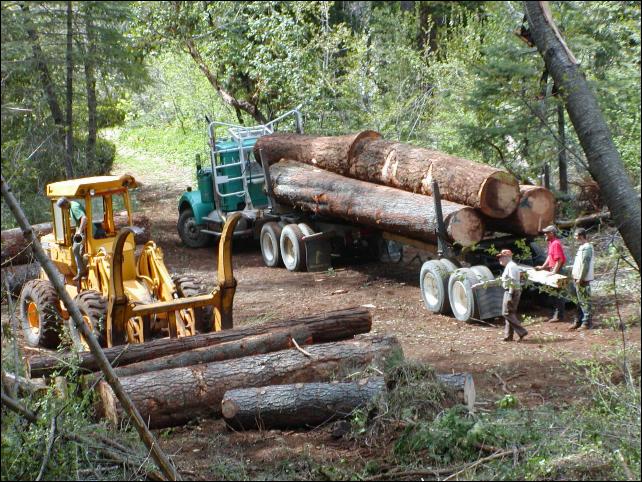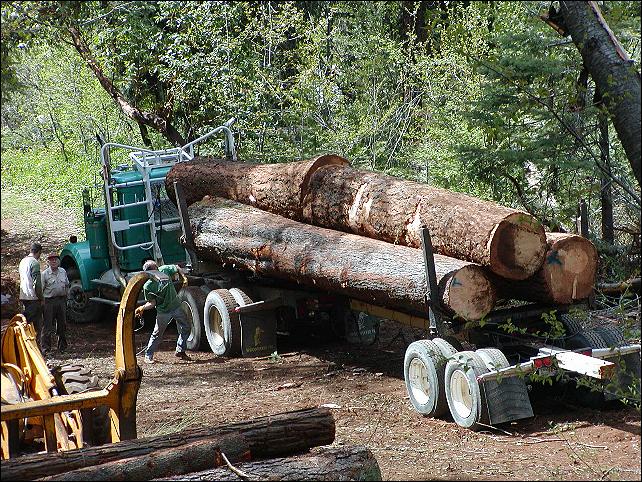 Throwing the wrappers over the logs to tie them down.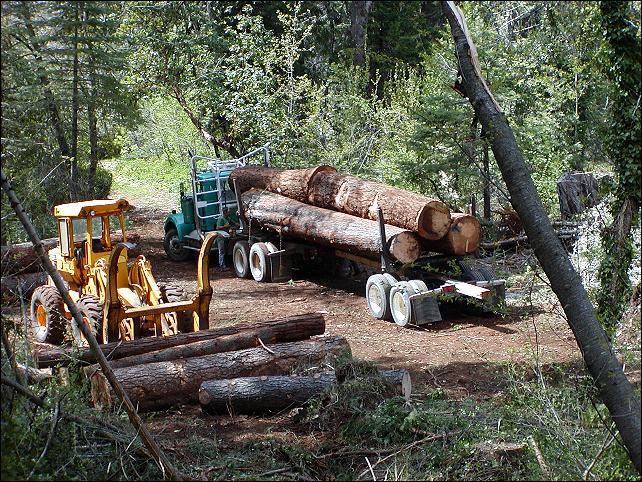 Loaded and ready for the trip to the sawmill.