Our Golden Wedding Anniversary
(October 5, 2002)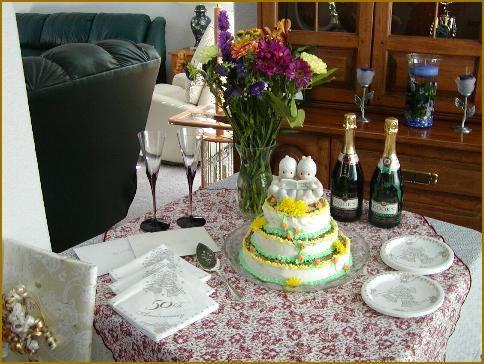 oday's our 50th wedding anniversary. The family all pitched in to make it a wonderful party. Here's the lovely and equally tasty cake that Cheryl made with it's little couple reading their book filled with 50 years of memories.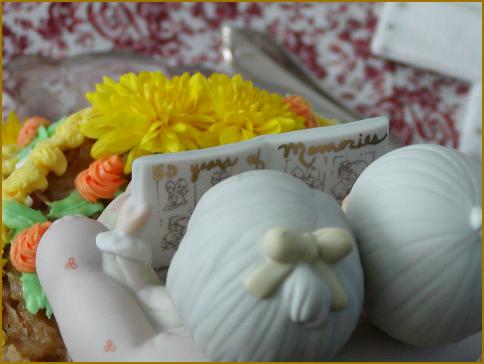 Memories we're still making together.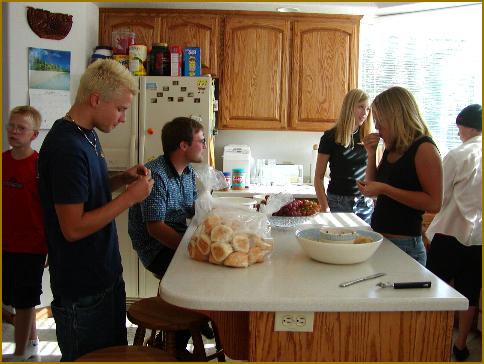 How about a little snack before dinner?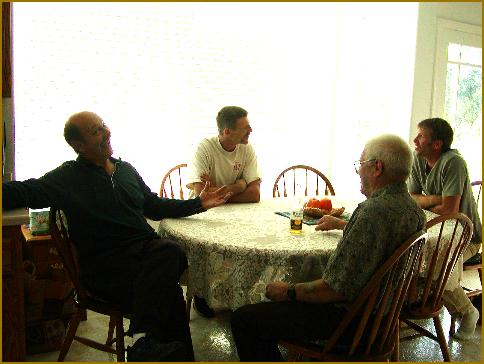 ...And cousin George, Mel, Mike and Kirk enjoy some camaraderie and relaxation.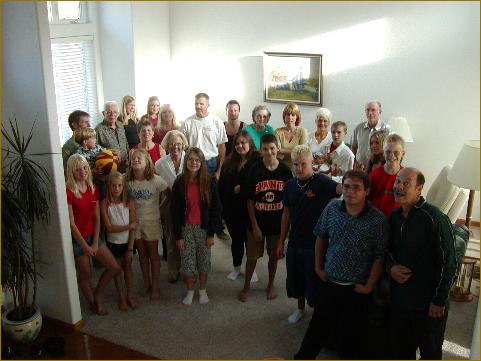 The entire family gathers in the living room for
picture taking.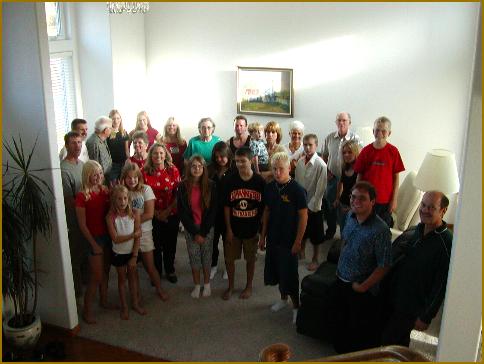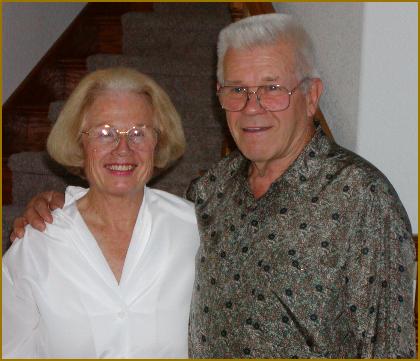 And of course what's a golden wedding anniversary without the guests of honor surrounded by our dear children...Sue, Cheryl, Mike, Margie and Kirk (below).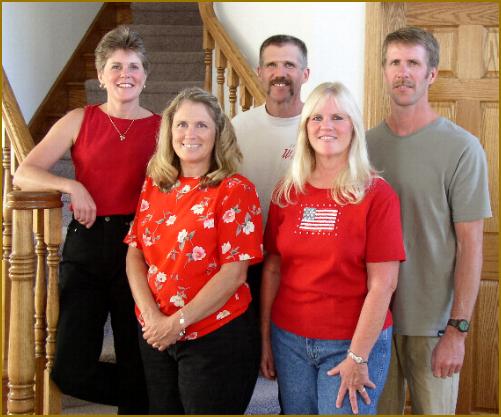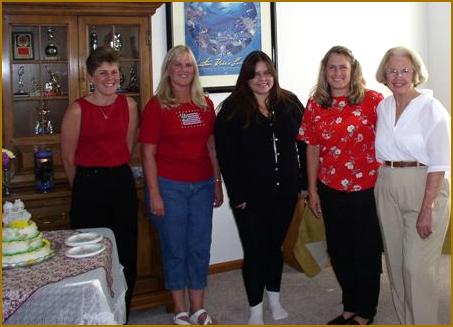 Mike's wife Jamie joins us for a picture.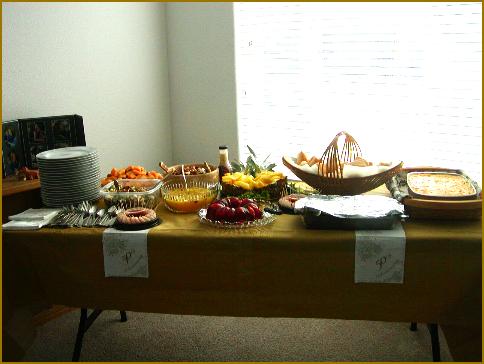 The delicious dinner was complete with a champagne toast.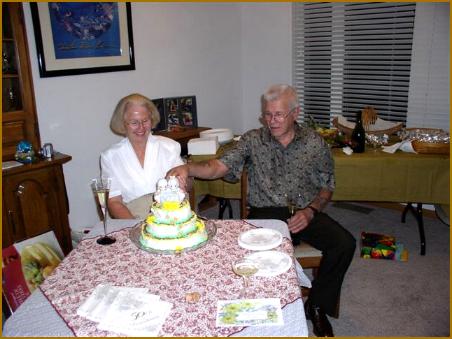 Time to cut the cake...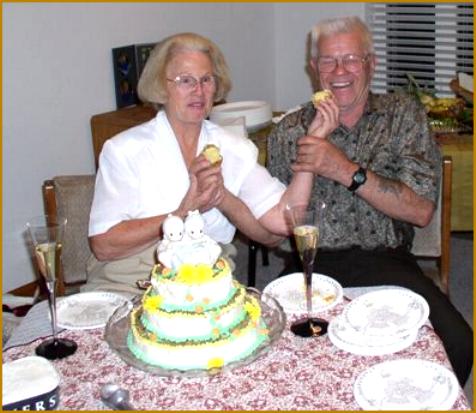 Come on Mel...just a teensy bite.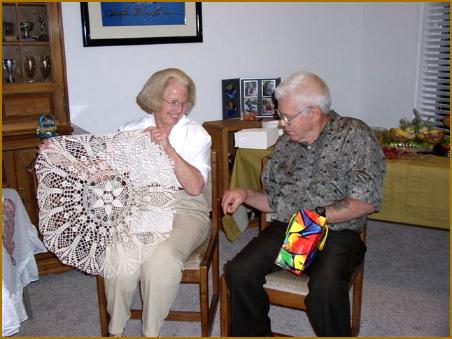 Among the gifts is this beautiful doily from Eula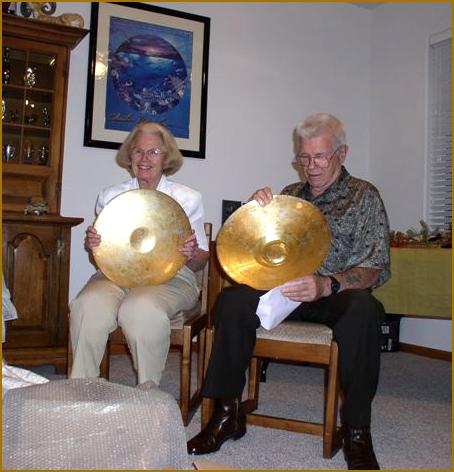 And these lovely gold plates from Ken and Darlene.
Mel told me there was a saw-chain in this box that needed sharpening. I thought he forgot to give it to Mike. Instead, it was a camera case. Inside was a beautiful necklace. After fifty years, I should have known.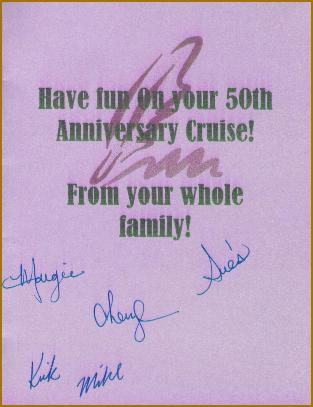 This was the biggest surprise of all. A cruise to some exotic place with all those who can manage the time to go with us. This was an emotional moment.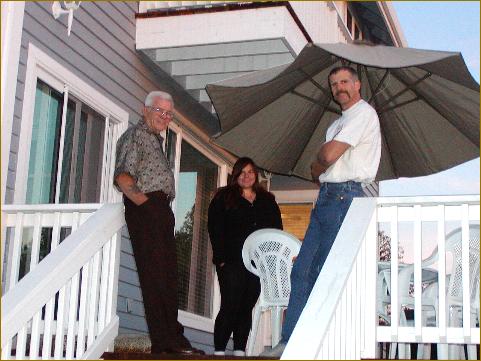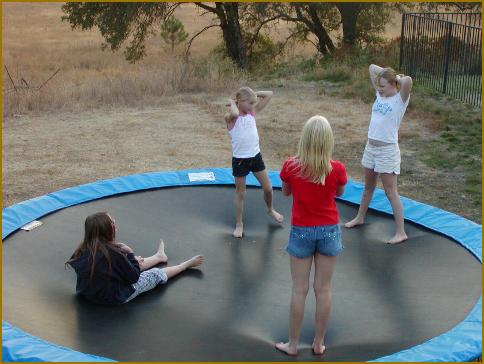 Jessie, Megan, Katie and Amanda are getting ready
for some tumbling.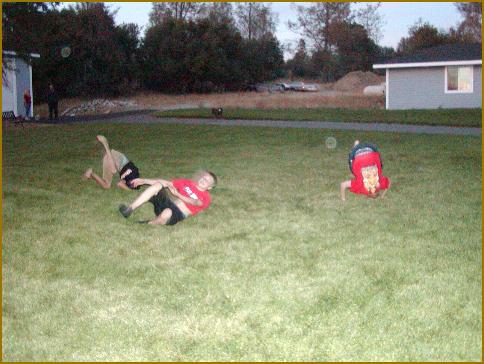 While Dougie, Drew and Brent do some of their own
racing down the hill.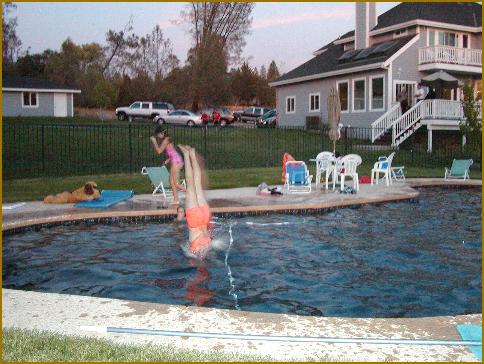 The water's 81 degrees and perfect for a swim.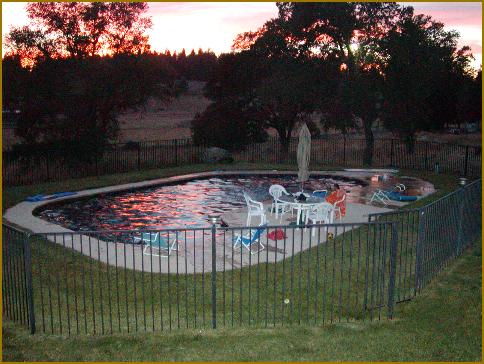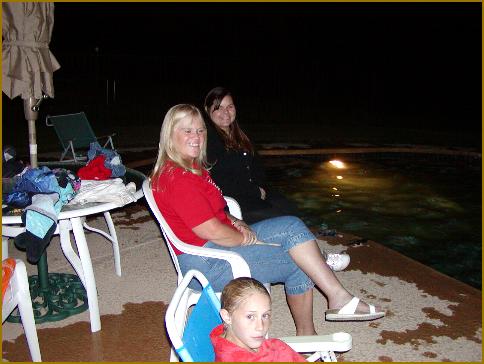 The day draws to an end with a spectacular red-gold sunset symbolizing our happy 50th wedding celebration. Thank you all for making it so special. We love you very much.
Mom and Dad

There's an old saying that the best example of tolerance is a Golden Wedding Anniversary.