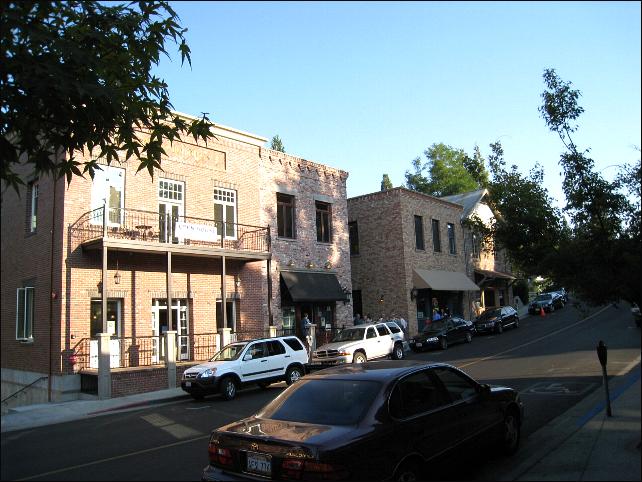 Open House
(Thursday Aug 14, 2008)
e made a quick trip down to Nevada City for the District Attorney's open house to see the new offices. Sue took us on the grand tour and we met many of the people who work there. The Griggs Building is very nice.
Shirley, Sue, Joe and Mel.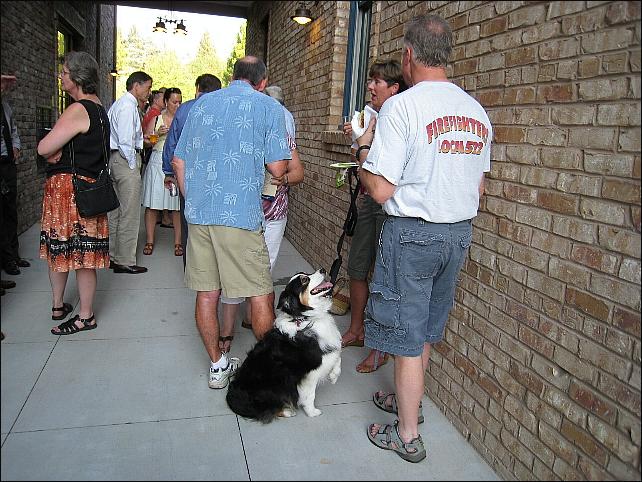 I couldn't resist taking a picture of this cute dog begging for a morsel from the man's sandwich.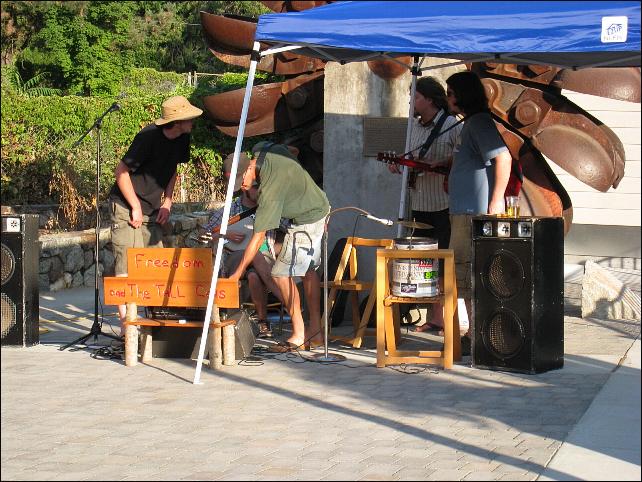 There were refreshments, food and music too...Everything was very nice. Hope the Attorney's will enjoy their new offices.