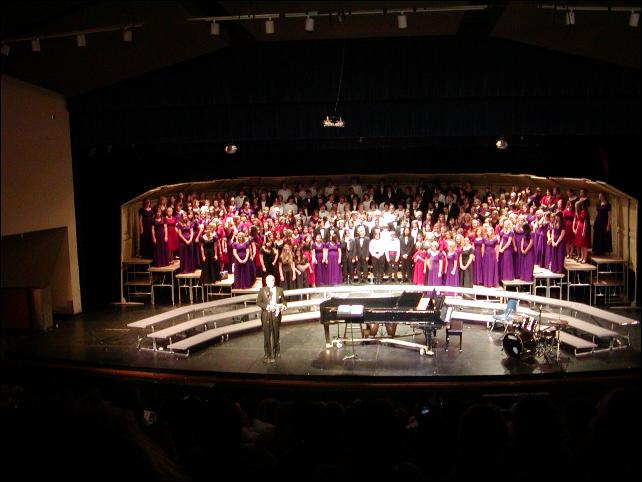 Nevada Union High School
Spring Concert
(May 20th, 2007)
It's Sunday afternoon at the Don Baggett Theater. Choir Director Rod Baggett welcomes the audience and introduces us to the program.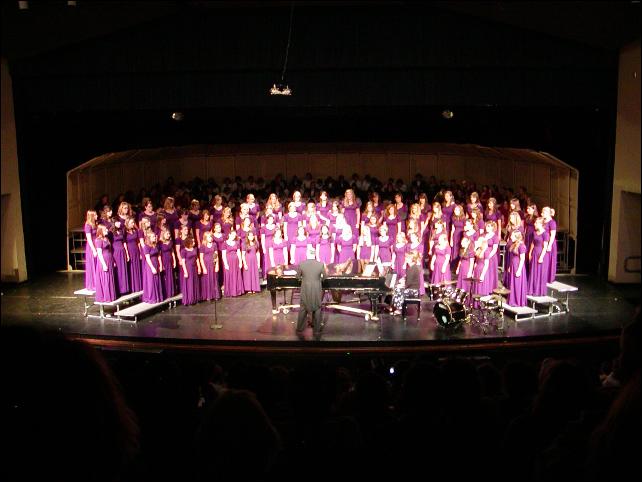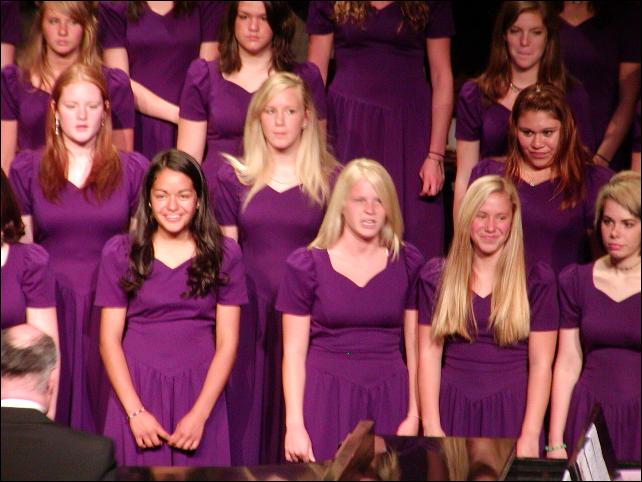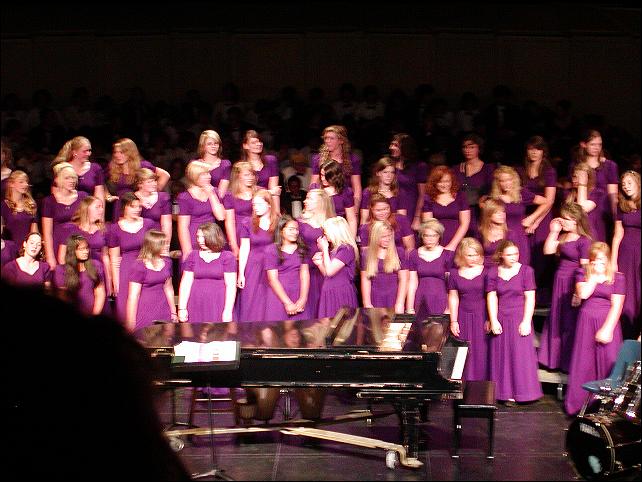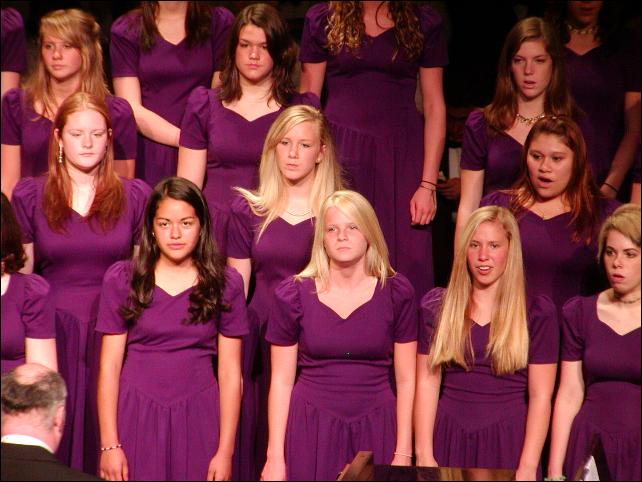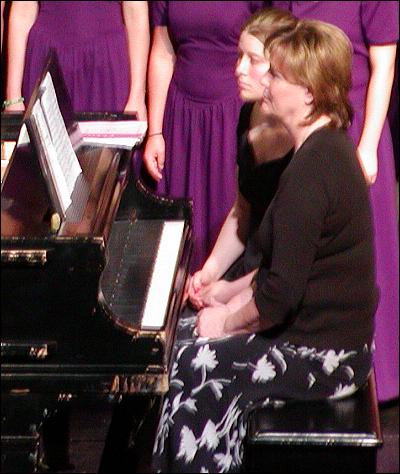 Linda DeMartini is the Accompanist.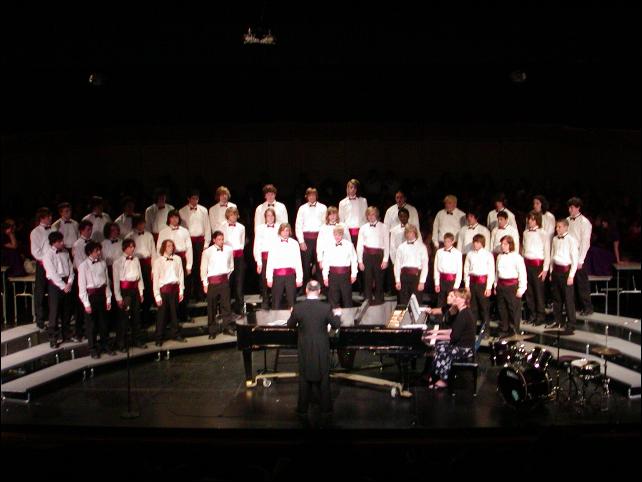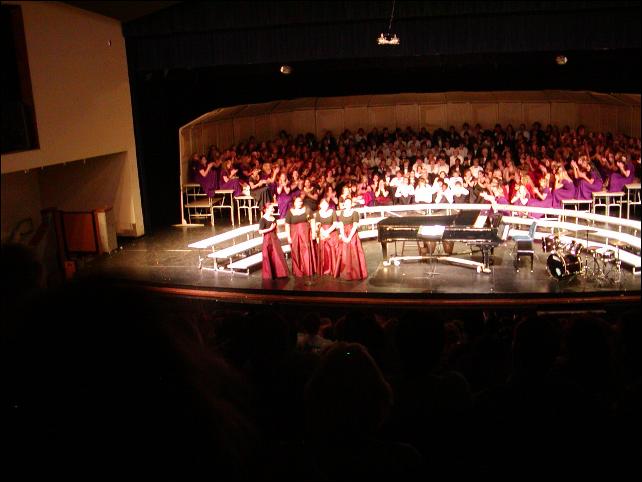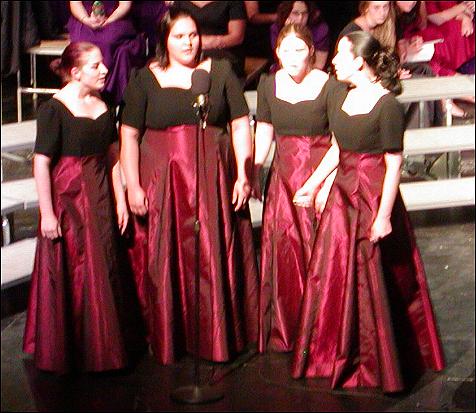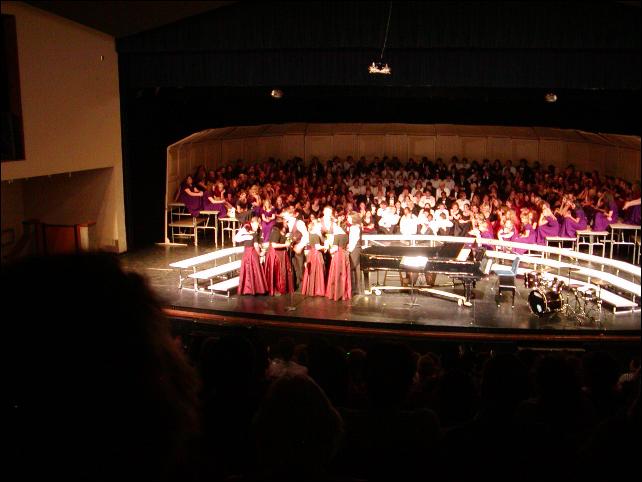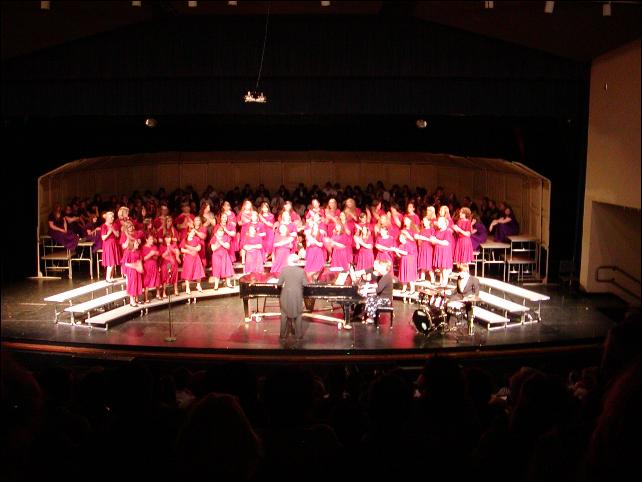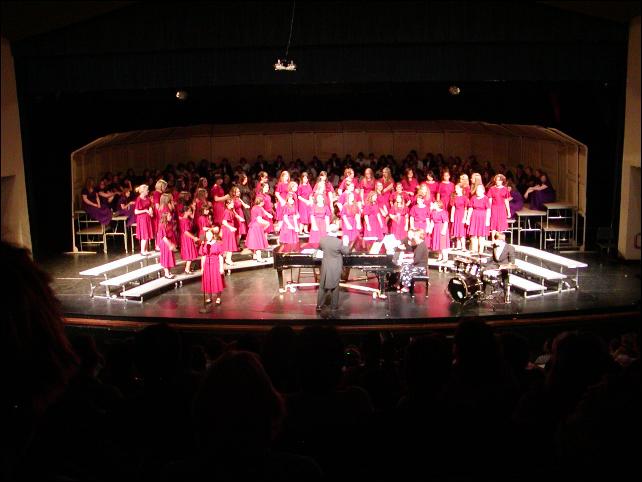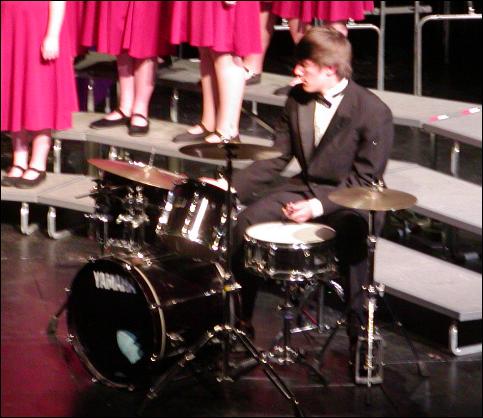 Scott Sommers plays the drums.
Kelly Hoff is soloist "Rock around the 50's."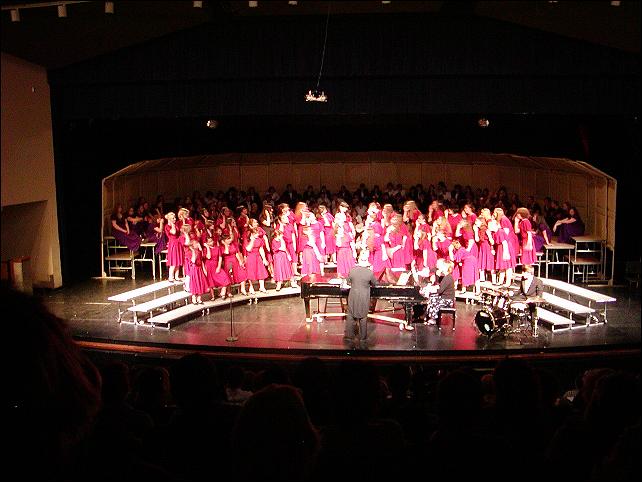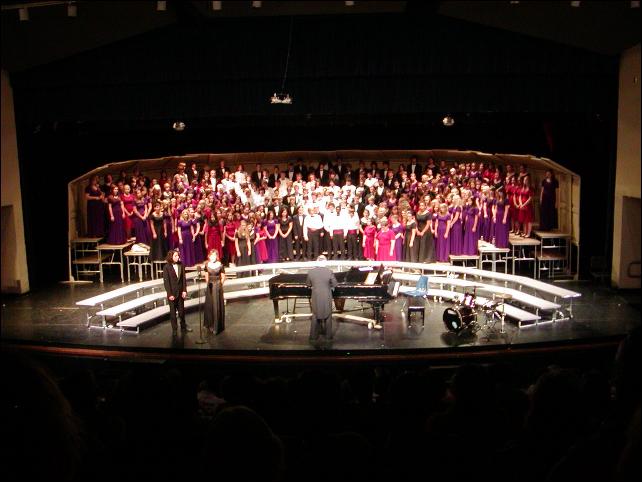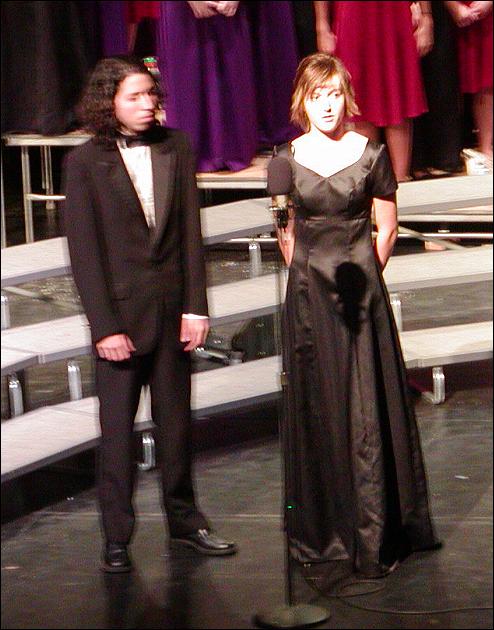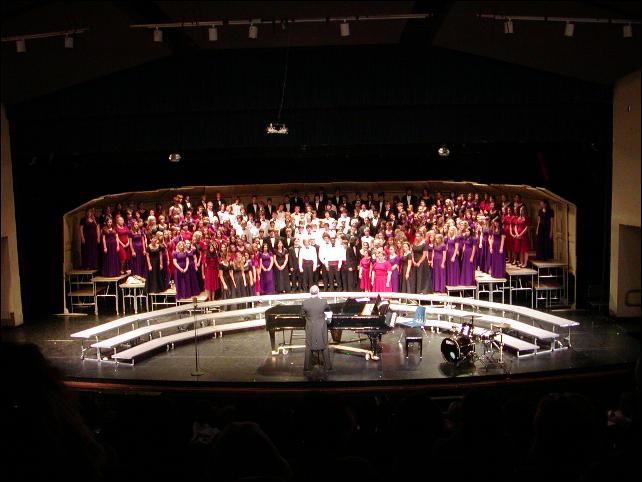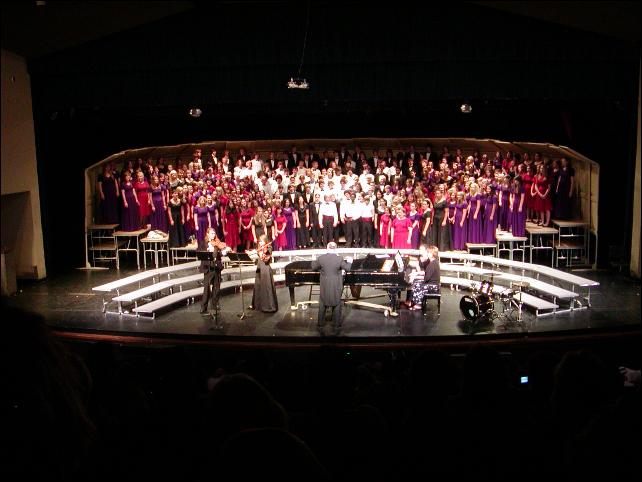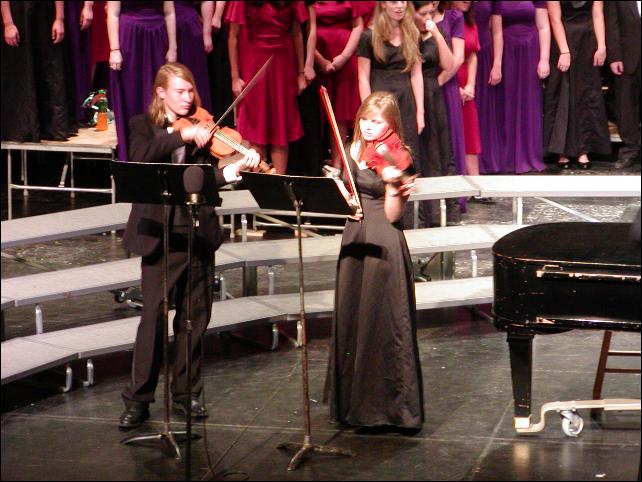 Violinist's Galen Frazer and Jenny Pierce accompany the Chorale singing "Shenendoah" and "Fiddlin' Jamboree."
Intermission
Time for a break and head for the lobby. As you can see it's a crowed, busy place.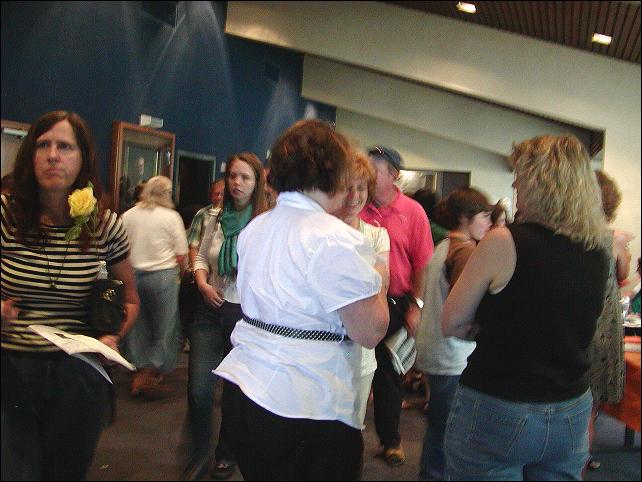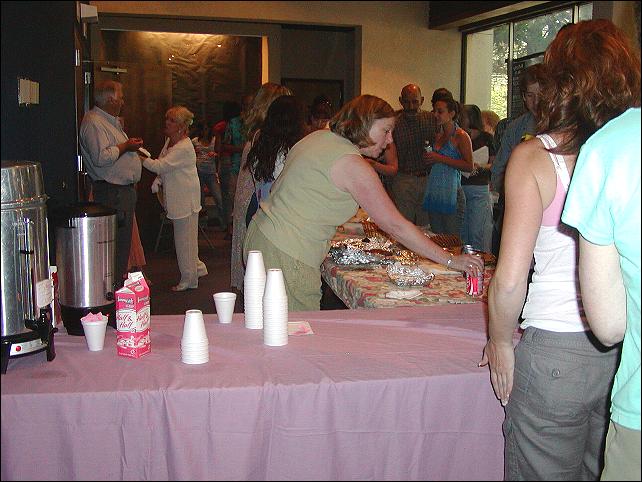 Lot's of refreshments.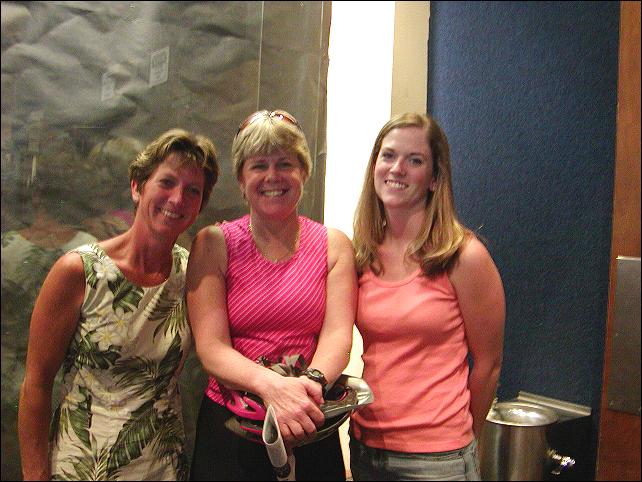 Lisa, Sue and Sierra pause for a smile just for me.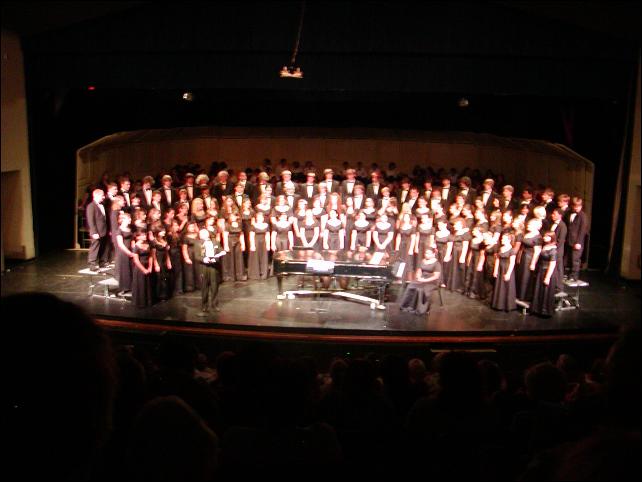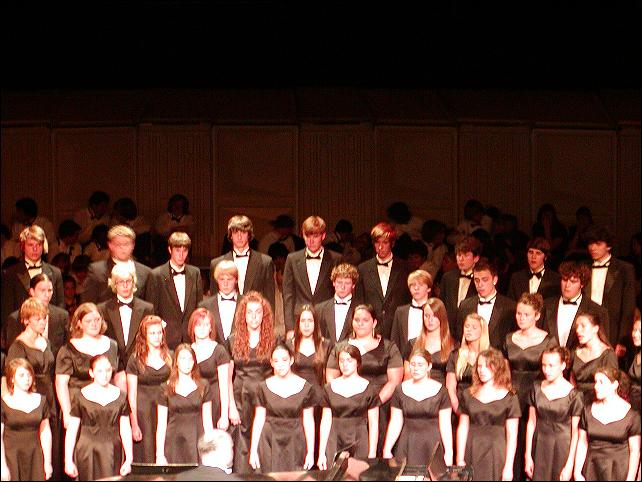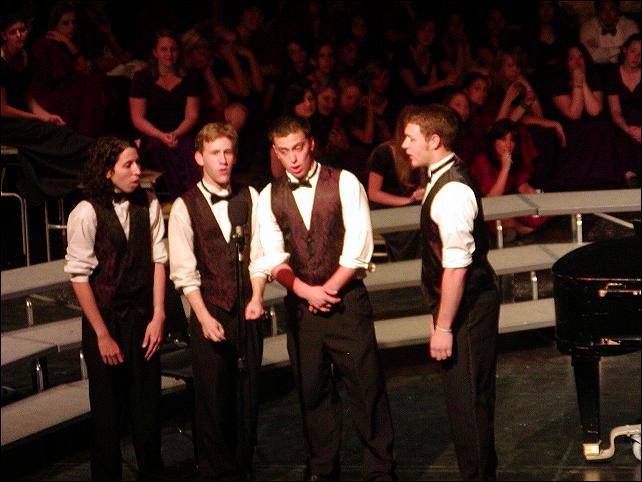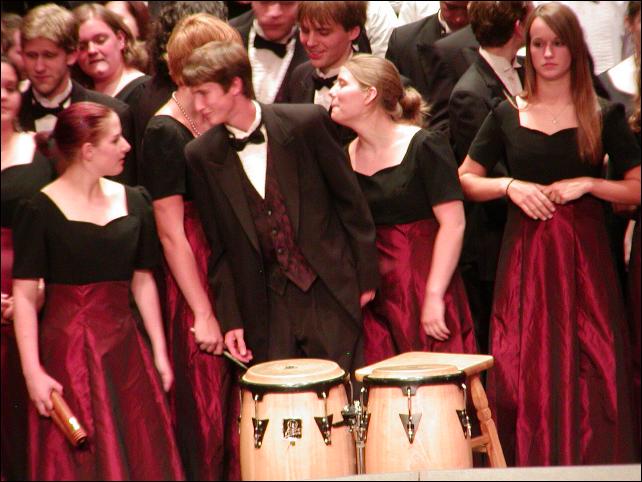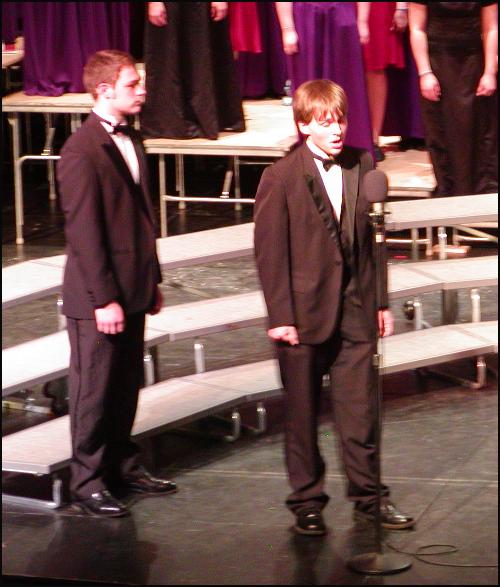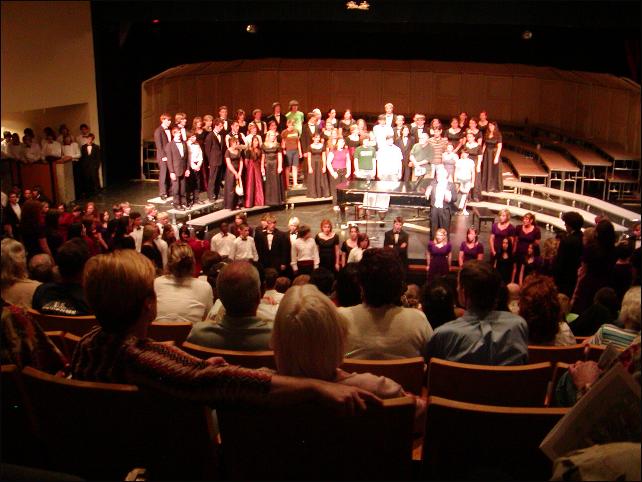 The traditional Finale with Chorus alumni from the audience. This concert was especially beautiful and uplifting because of the variety of songs.