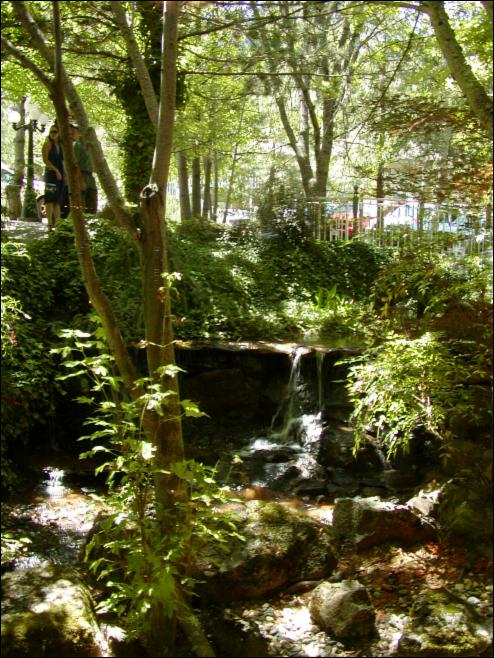 Nevada City Class of 1946 Reunion Luncheon
On Board at The Trolley Junction
(July 21, 2007)
Isn't this a beautiful spot for a reunion?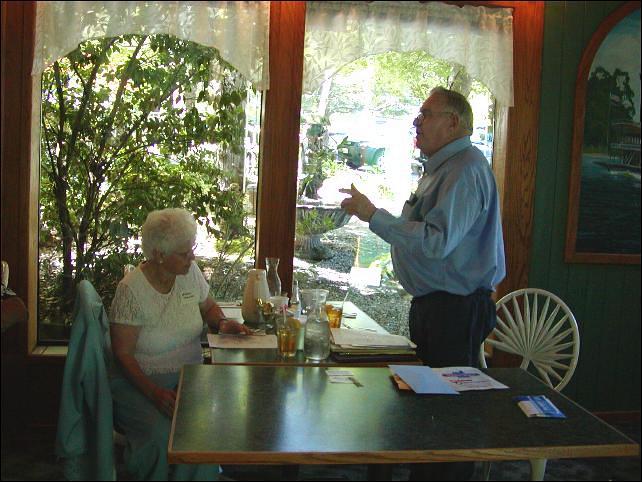 Dick Davies (with wife Eileen) welcomes everyone, and Sam Pello leads us in the Pledge of Allegiance. This is followed by an invocation and memorial for classmates no longer with us. This is my sister Virginia (Wayne) Boulware's class, but she was unable to attend. Mel and I grew up here, so it's always wonderful to get together with friends and former school acquaintances.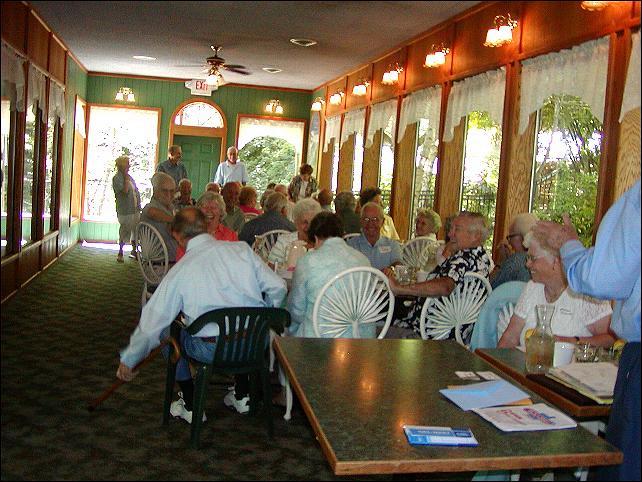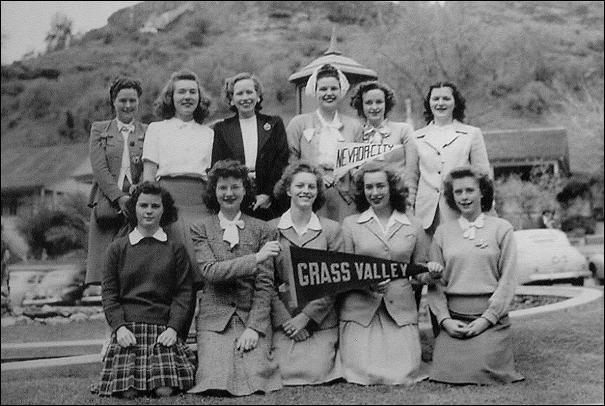 A picture memory of girls from Nevada City and Grass Valley High Schools. Back row from the left...Vera Ingram, (?), Margaret Stevens, Beverly Schofield (Kilroy), Joyce Arbogast (Bauman) Cathy Larson? Front row from left...Rene' DePauli, Donna Hyatt, Delores Hamilton (Richards), Helen Holmes (Willet), Delores Pool. (Courtesy of Jennie).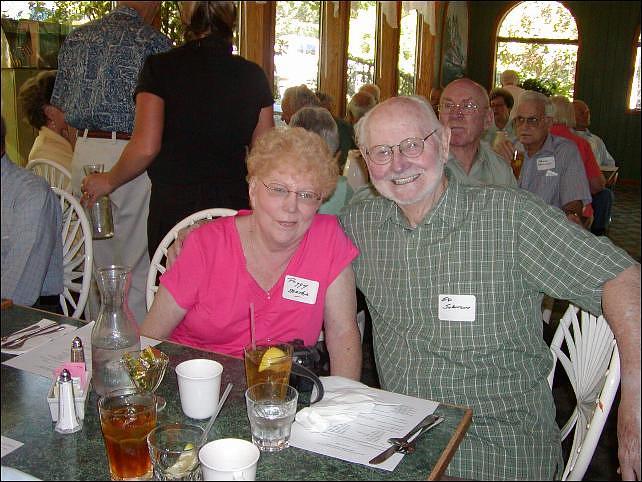 Peggy and Ed.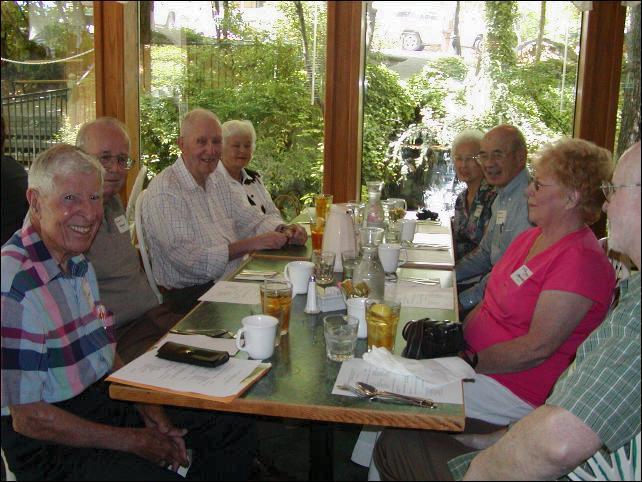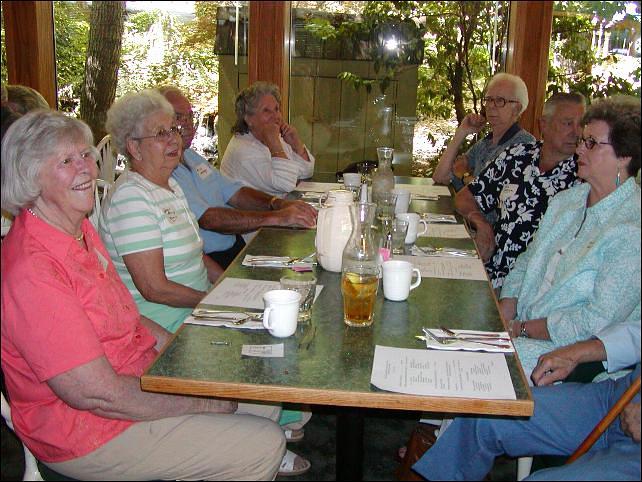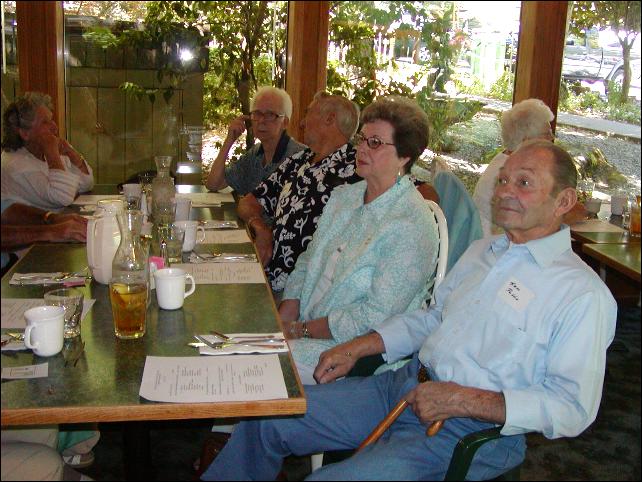 Diana and Sam.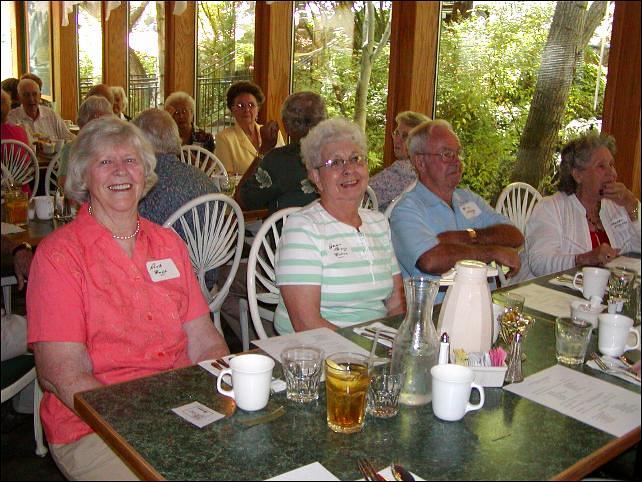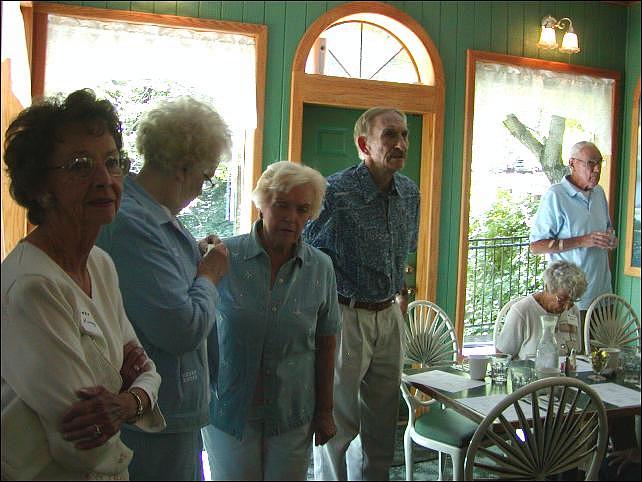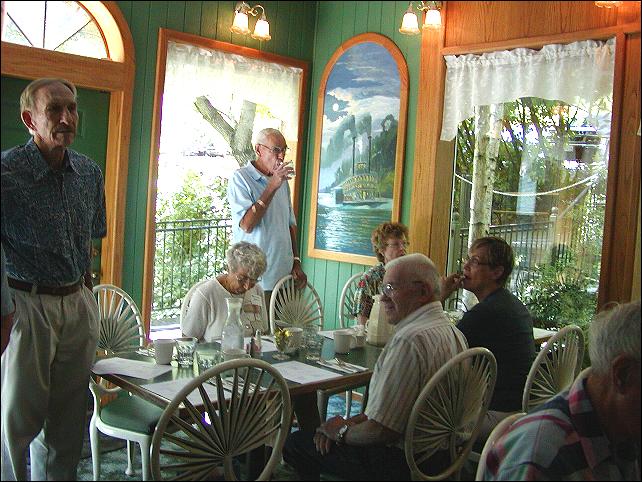 Roy, Bettie, Don, Jennie, Mel and Barbara.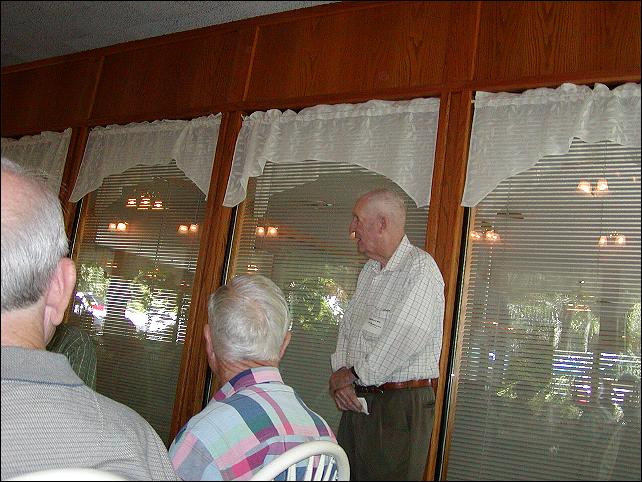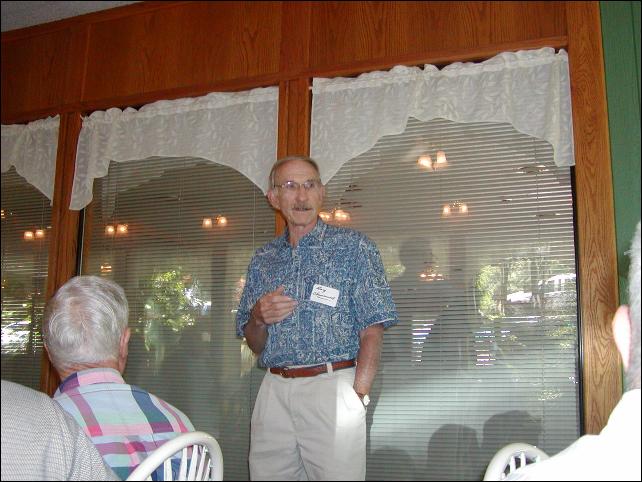 Roy tells us a little about what he and wife Doris have been doing. Some of the stories about the good old days were absolutely wonderful. Dick and Eileen's daughter has a website that's looking for story submissions. If you're interested it's www.itales.com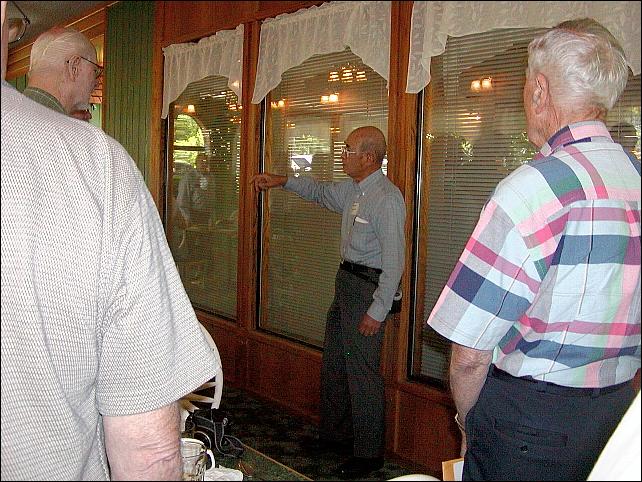 We sing "God Bless America" as a fitting conclusion to a delightful afternoon.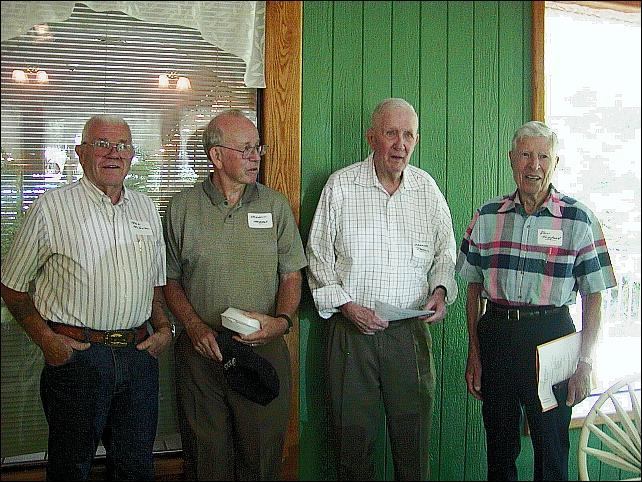 Mel, Keith Marsh, and former teachers Charles Parsons and Don Tuxford. Keith published a history book about the Nevada City's foot ball teams. Charles Parsons is always fun to see. Last January on his 90th birthday, Don Tuxford tandem parachuted from an airplane. He said they flew higher than usual, but the parachute descent was unbelievably fast!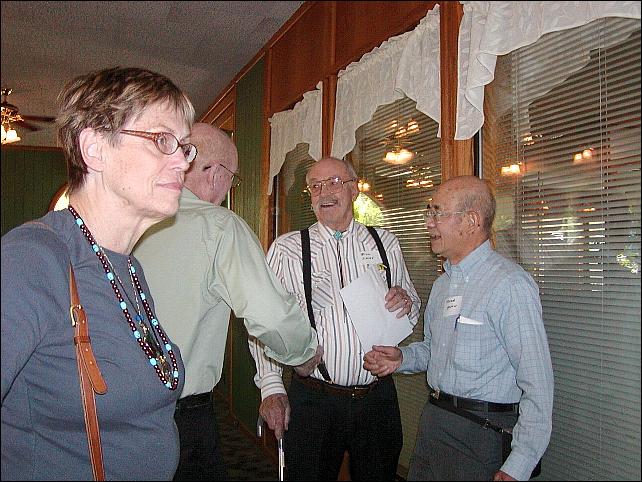 Cousin Barbara visiting from Baltimore. Behind her are Dick, Bill, and Peter.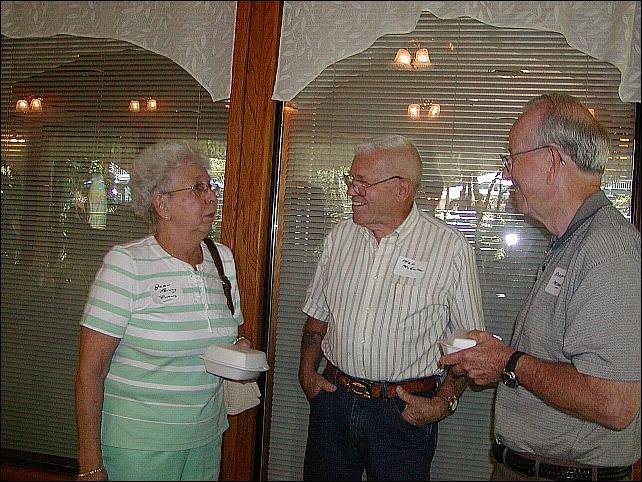 Jean, Mel and Keith.
Doris, Pinky, and Gen.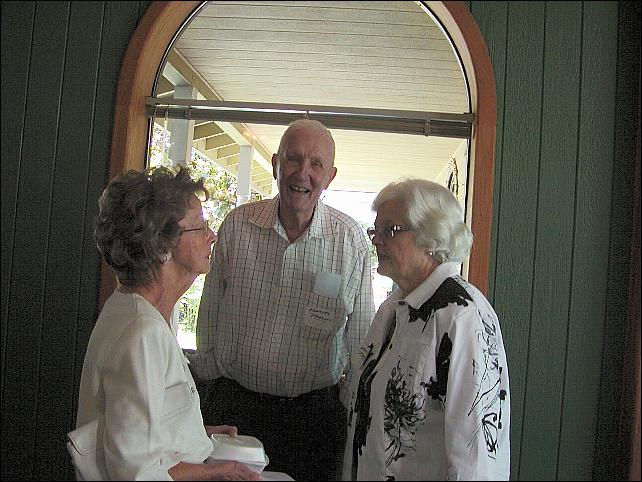 Martha, Charles and his wife Verna.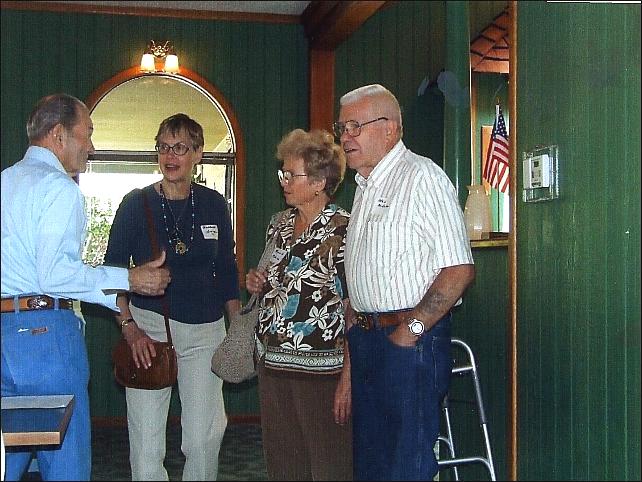 Sam, Barbara, Bonnie and Mel.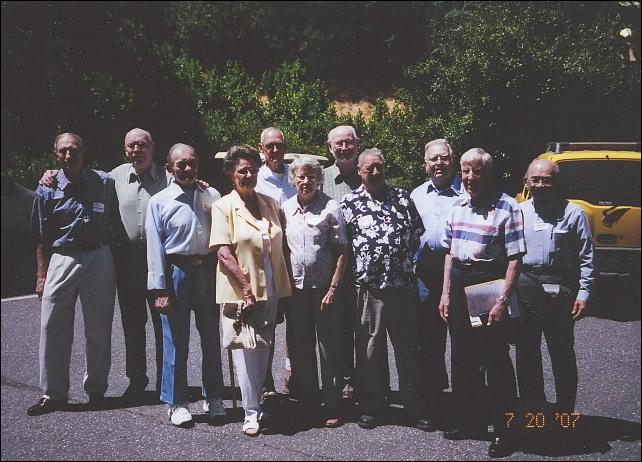 1946 Class members able to be at this get together.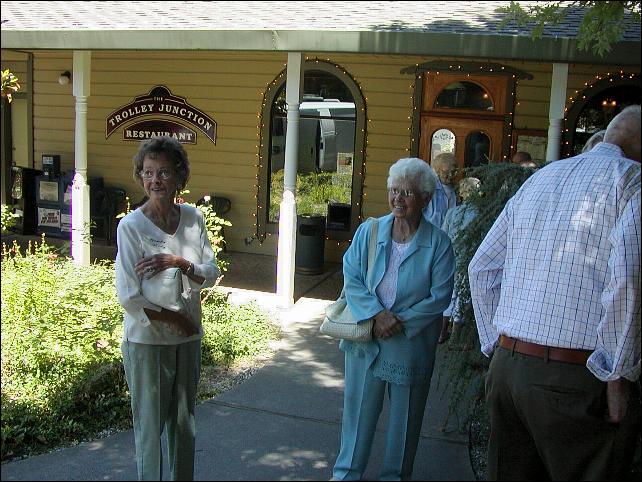 Martha and Eileen.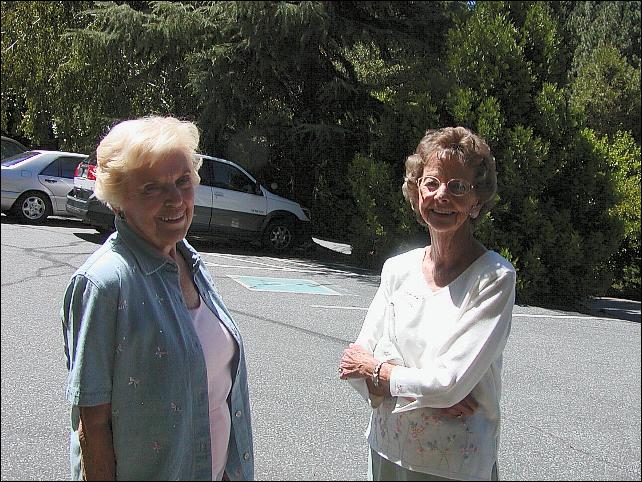 Smile...You're candidly on camera.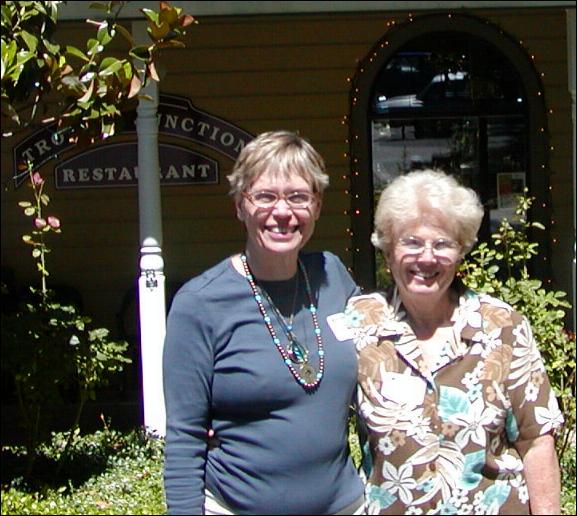 Dr. Barbara and the camera gal soaking up sunshine.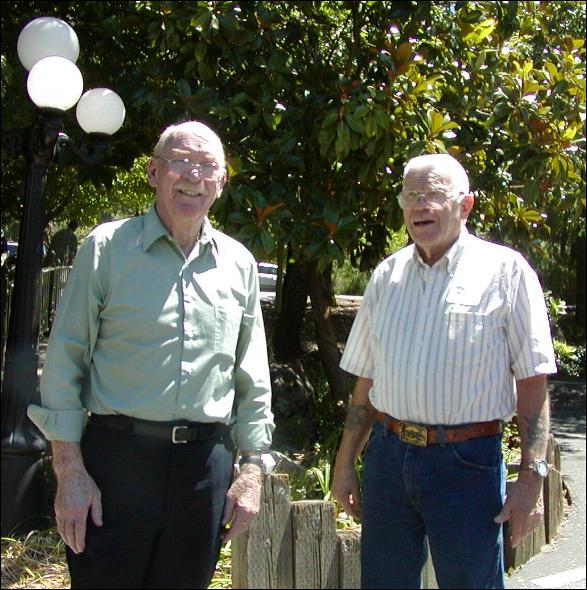 Okay guys....This is the last one. It's been a fun afternoon with wonderful people. Take care, and we're hoping to see you all again soon.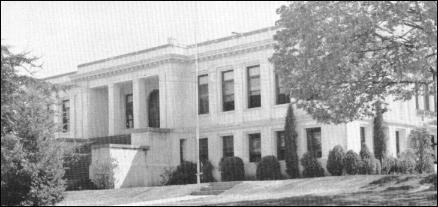 Nevada City High School 1946