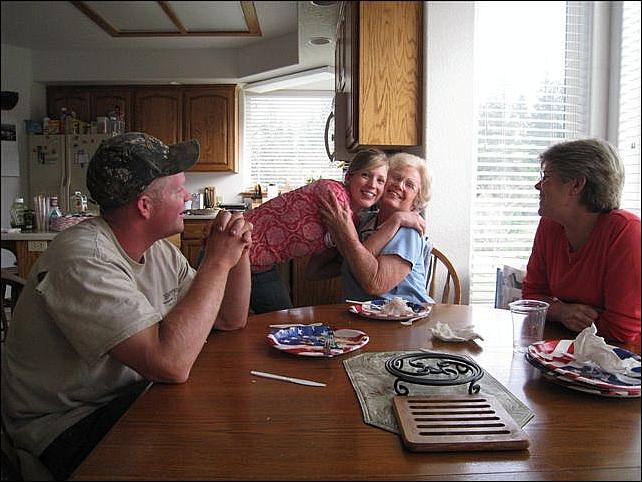 Mother's Day Hugs and Fun
(Sunday May 11, 2008)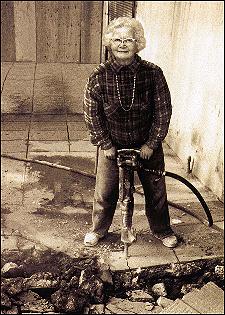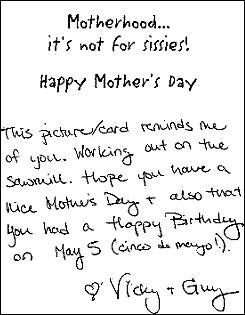 Today we're celebrating our special day at Margie's. Everyone made it so wonderful. Every occasion is filled with such fun that we could honestly say they're all special days. Today began with a nice breakfast by Sue. Amanda, Vicky, Margie and Cheryl pooled their talents to create a delicious dinner. I chose the song "Anything Goes" because the day was filled with laughter.

Amanda's fruit salad is yummy.

Amanda demonstrates a yea-ya?

...And it gets funnier when Sue came up with the suggestion that we each imitate a barnyard critter.

Not to be outdone...Sue did two imitations.

What kind of animals are Katie Amanda? How about Cheryl? Click on their pictures to find out.

Okay Mark...how about you?

Brent's contemplating his animal.

Happy Mother's Day Margie and Cheryl...Thanks everyone for making everything so nice, and for all the laughs we've shared today.