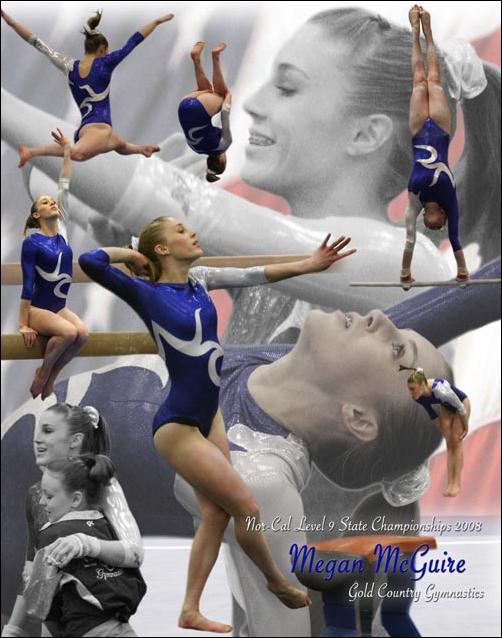 Northern California Level 9 State Championships 2008
Megan's Winter Blast in Oroville
(Gymnastics Jan. 19, 2008)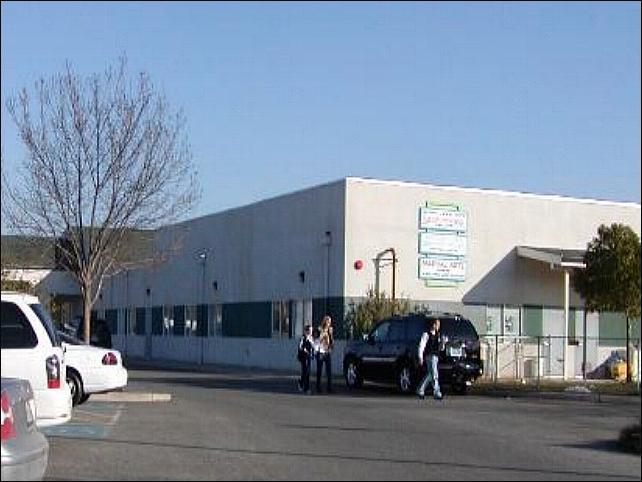 It's Saturday morning at the Oroville Gymnastics Sports Academy where grand-daughter Megan and Grass Valley team-mates will compete with gymnasts from Chico, Anderson, Davis, Lodi, Oroville, Dixon, Eureka, and Rancho Cordova. We haven't been to any of her competitions since around 2003 when she was with Rising Starz. She was injured a couple of times while performing and required a couple of years to heal well. Watching these young athletes perform is awesome. It's hard to believe that human beings can run, jump and flip over a couple of times and land on their feet.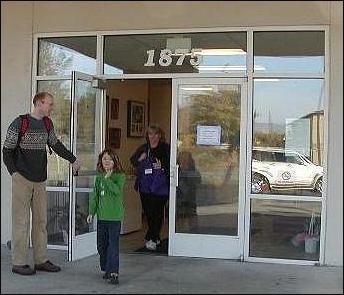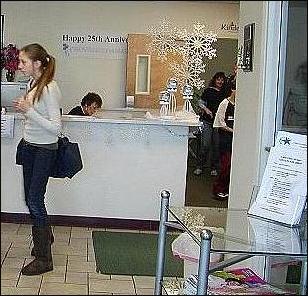 Entering the lobby....
The Gym.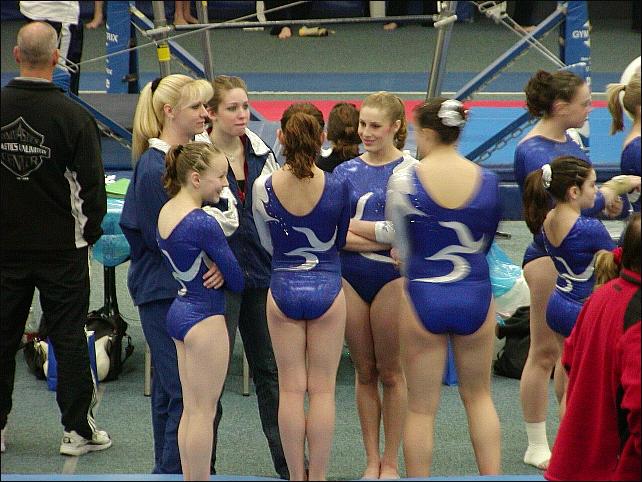 Megan with her instructor and team-mates.
The Floor

(Click image to watch Megan)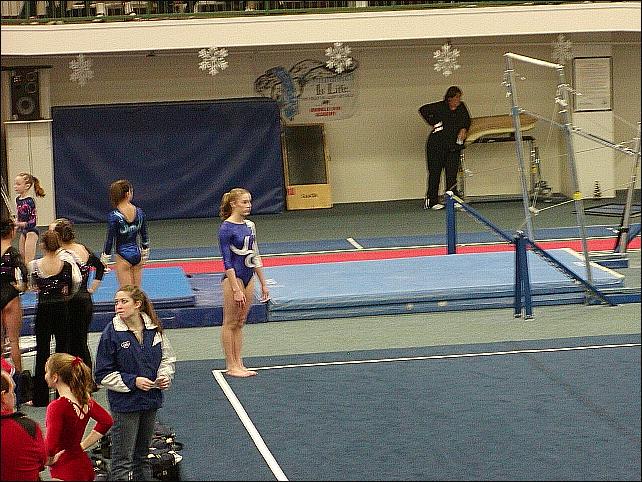 Megan's ready to warm up....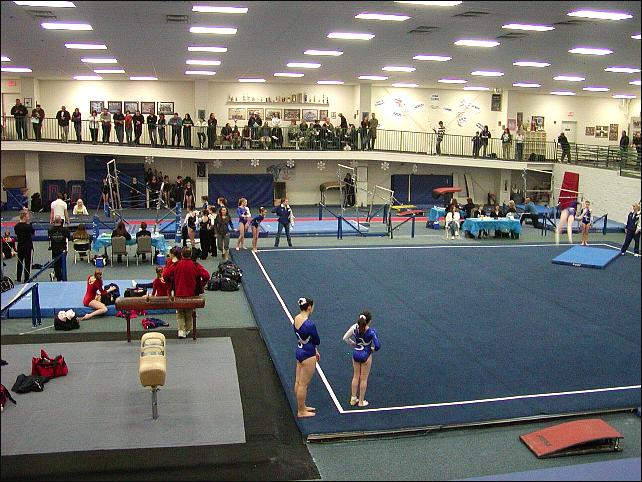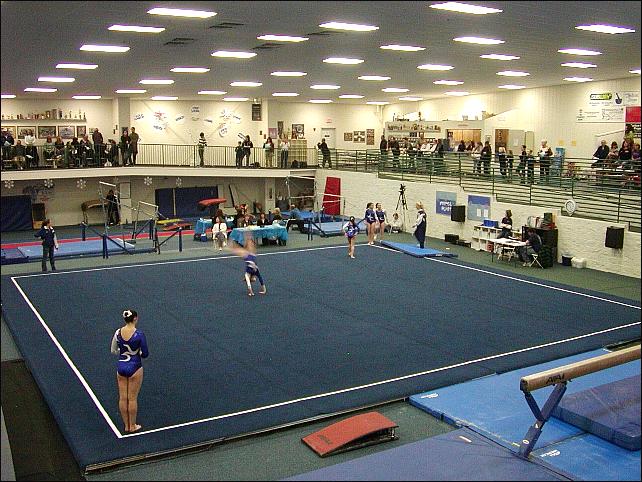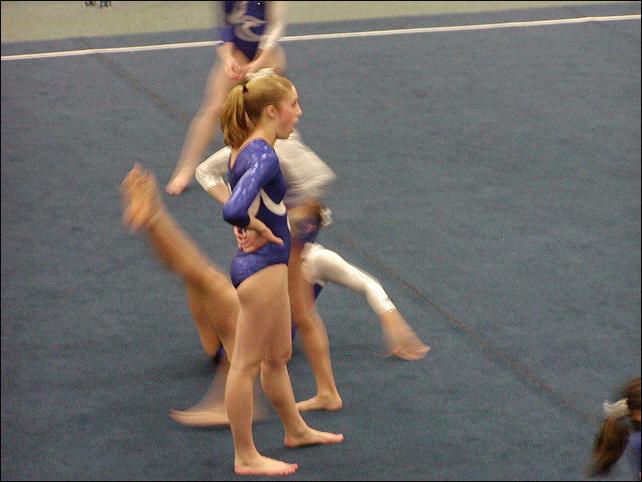 Oh my.......!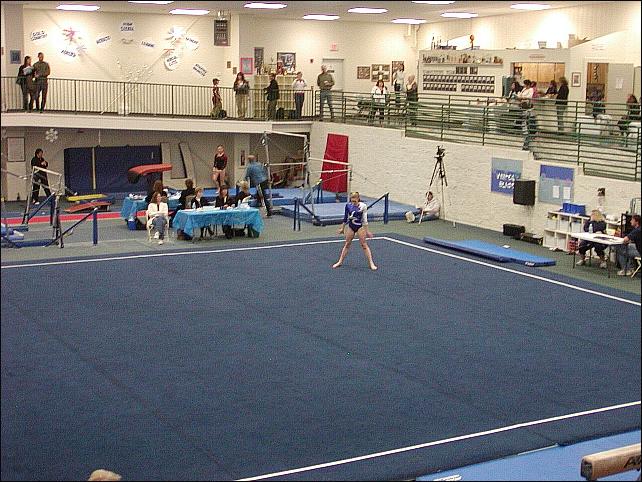 Now she's about to do her Floor routine before the judges.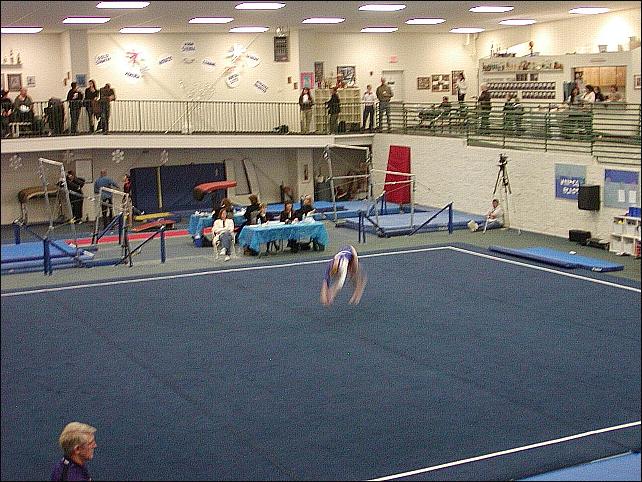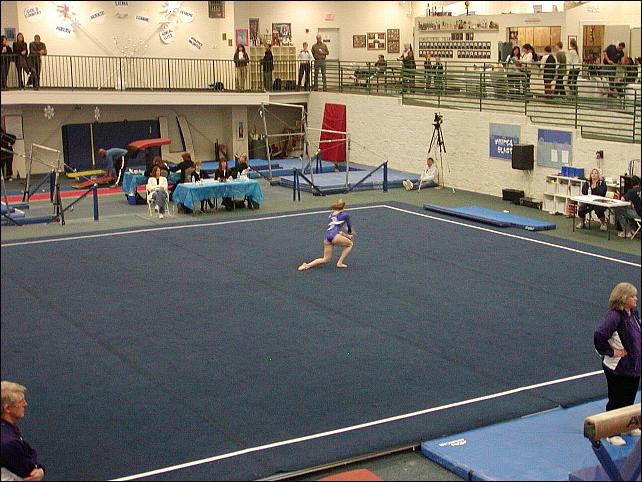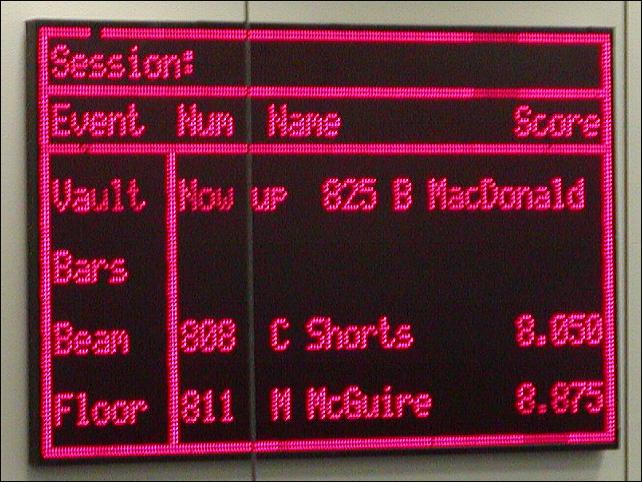 The Vault

(Click image to watch Megan)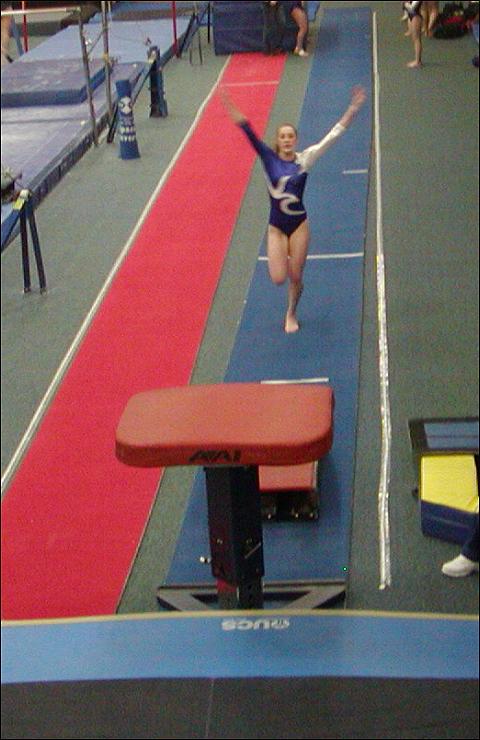 Megan's about to summersault over the Vault.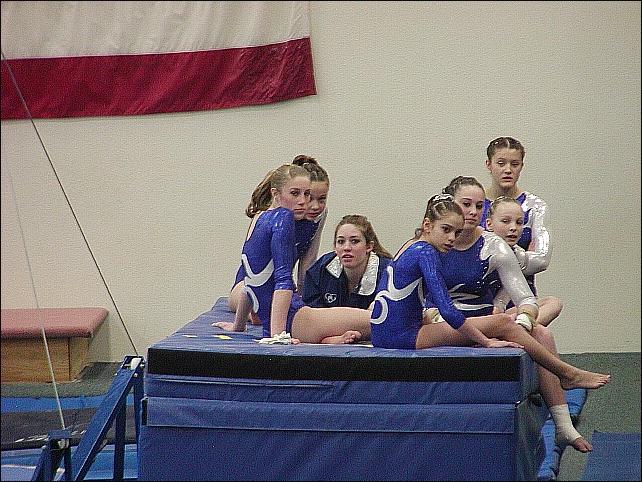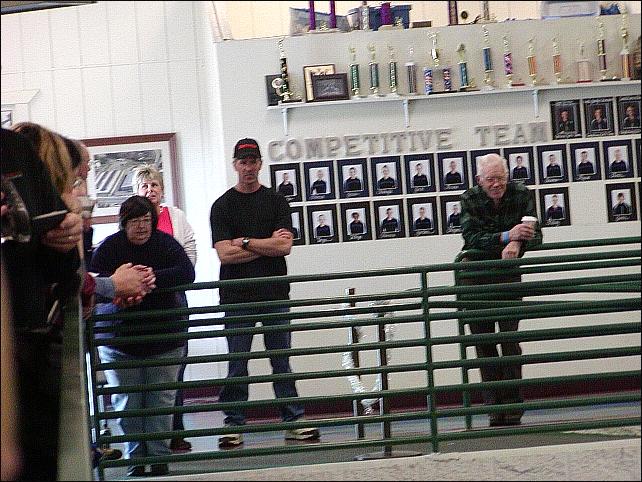 Sue, Kirk and Papa taking it in. From here you can watch the Vault and Bar competitions. Sue took some good videos you can watch.

The Uneven Bars.

(Click image to watch Megan)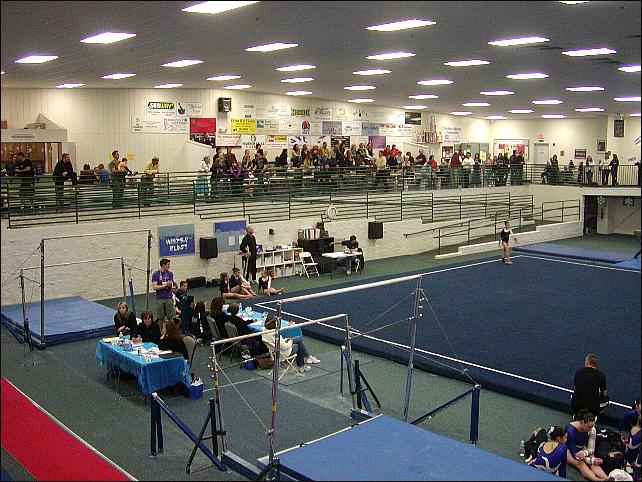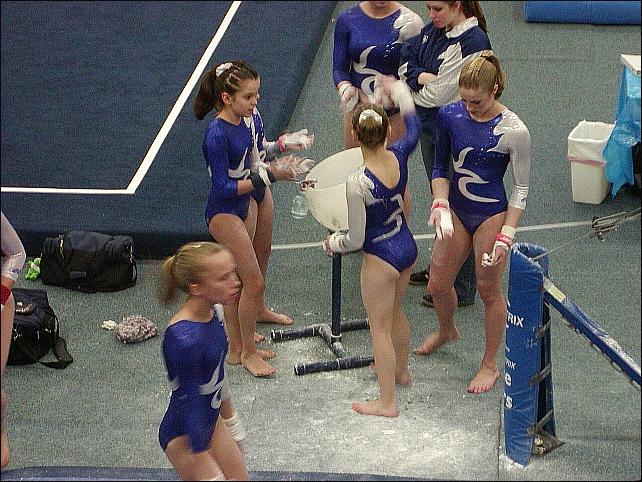 The girls are chalking up for the Bars.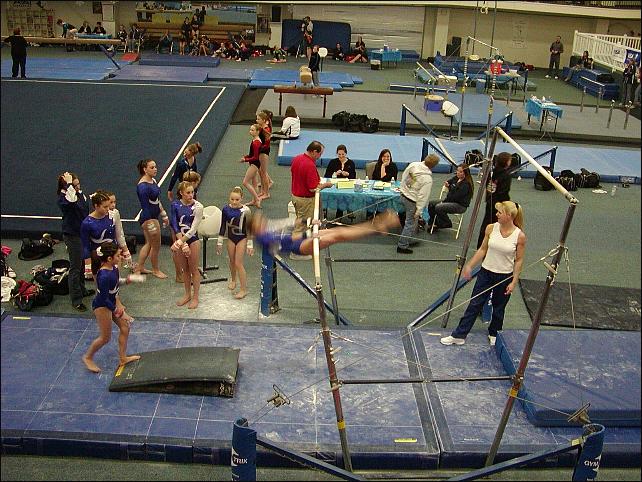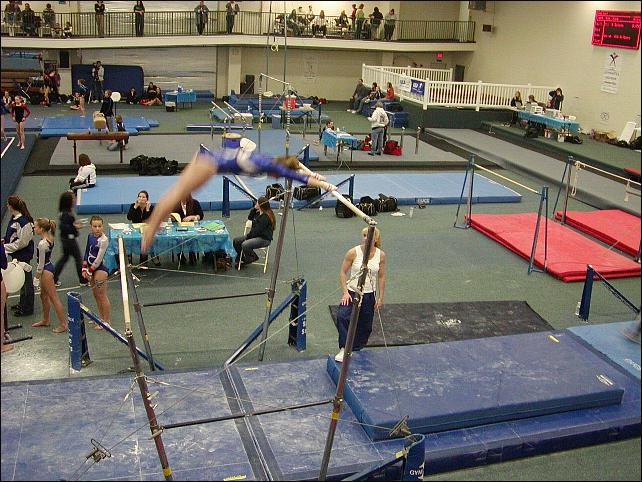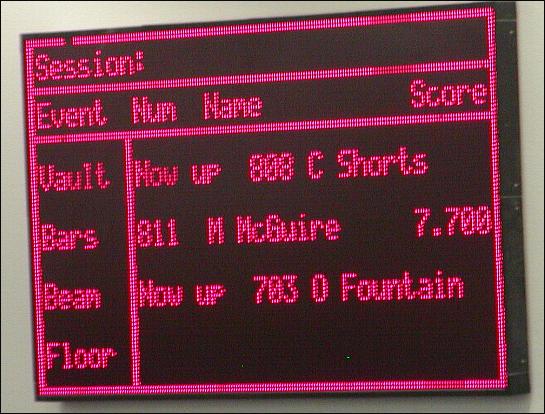 The Beam.

(Click image to watch Meagan)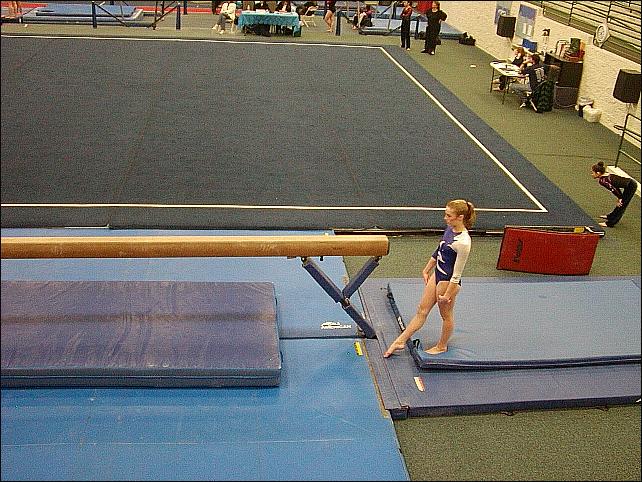 Megan facing the Beam. I didn't get enough good pictures of this and the other events. It must be the camera's fault.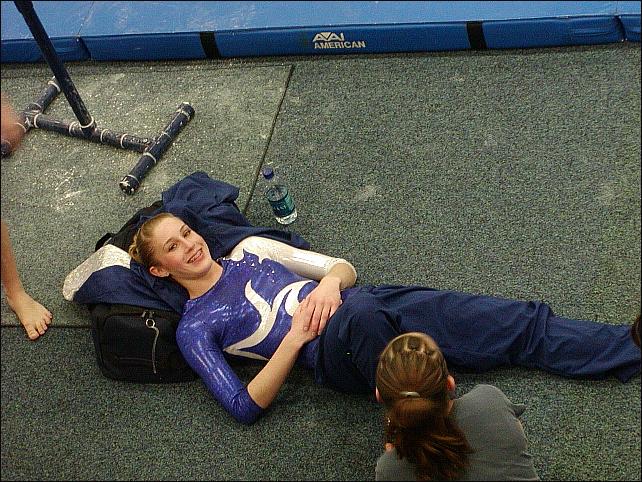 Time out after a hard workout....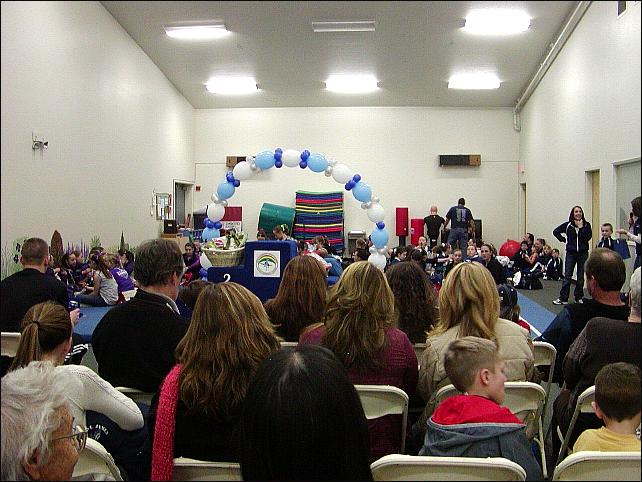 Now for the performance awards. There were too many for me to remember....but those who participated know. All I can say is that they were all magnificent.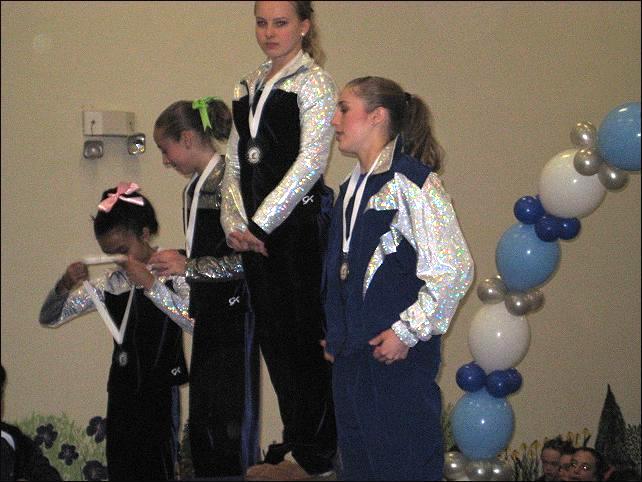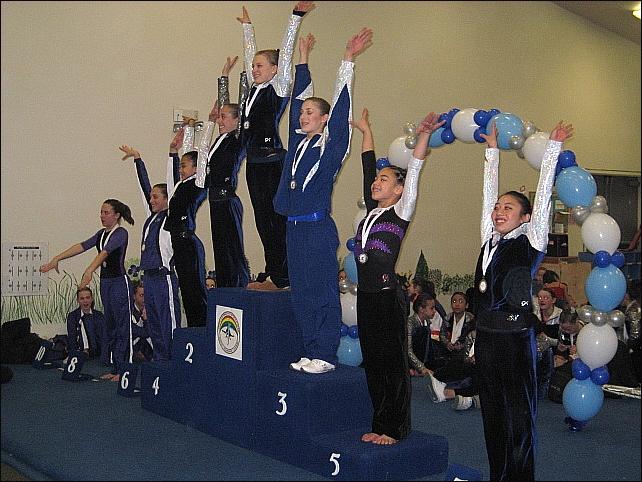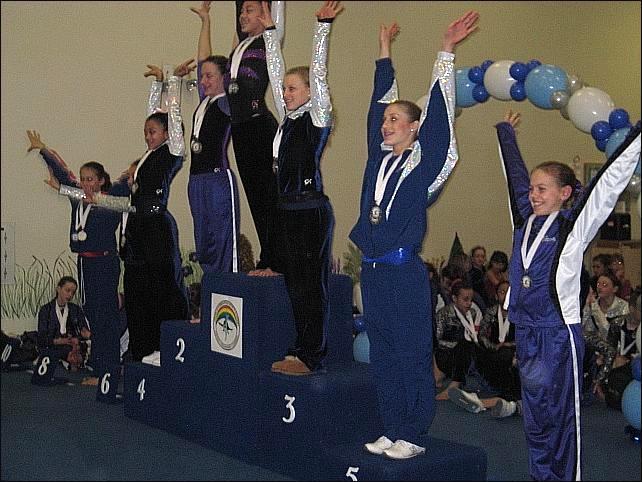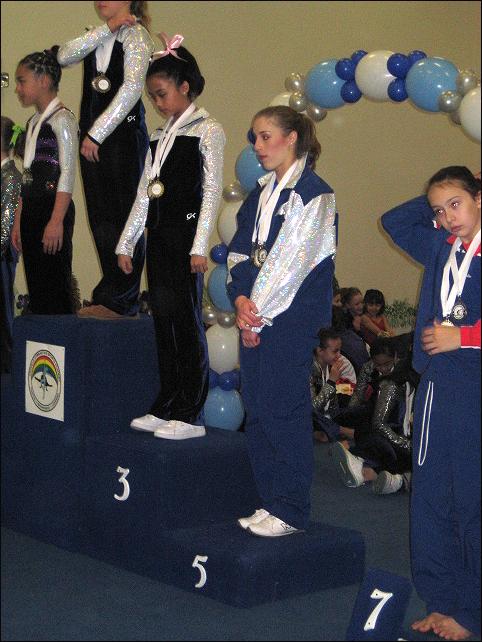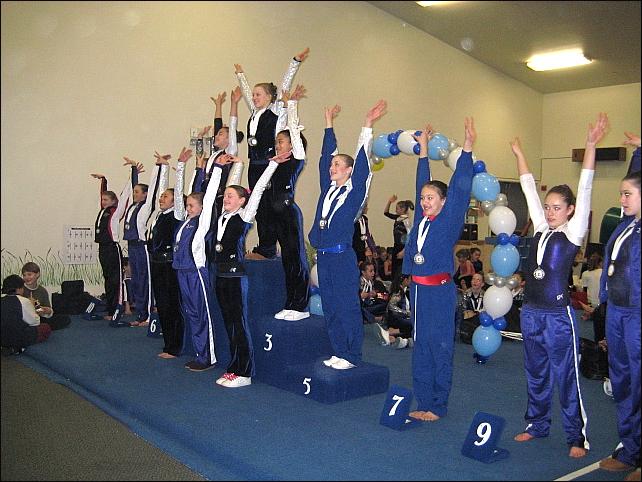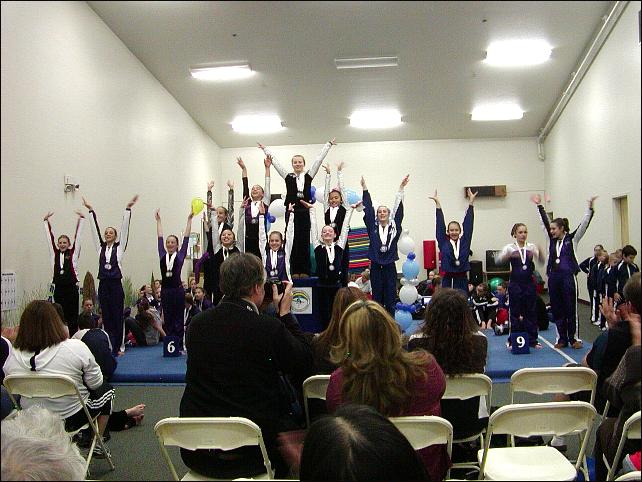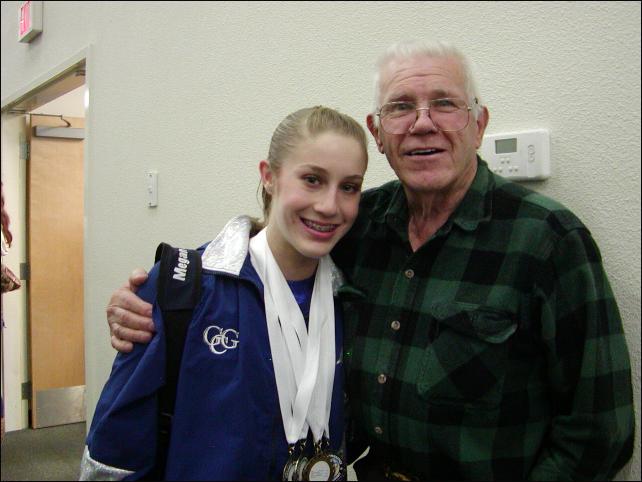 Papa gives Megan a hug for being so special.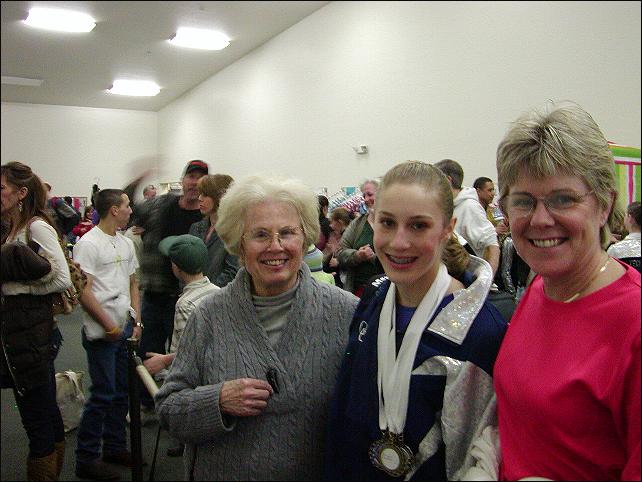 And of course Grammy and Aunt Sue feel the same way.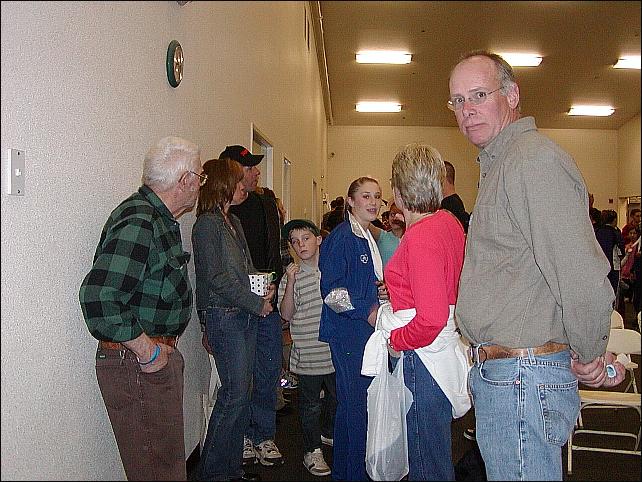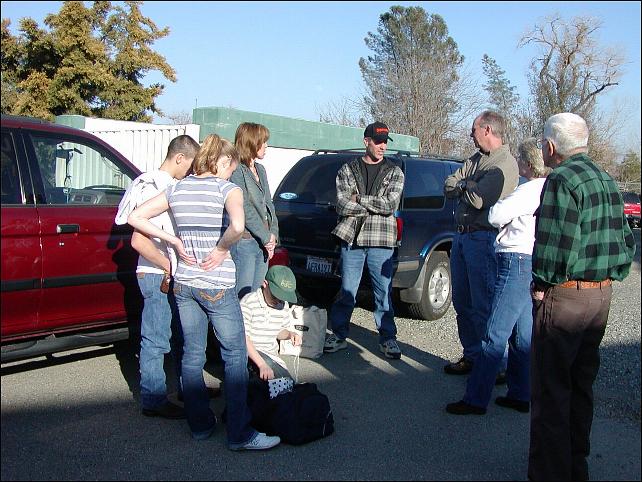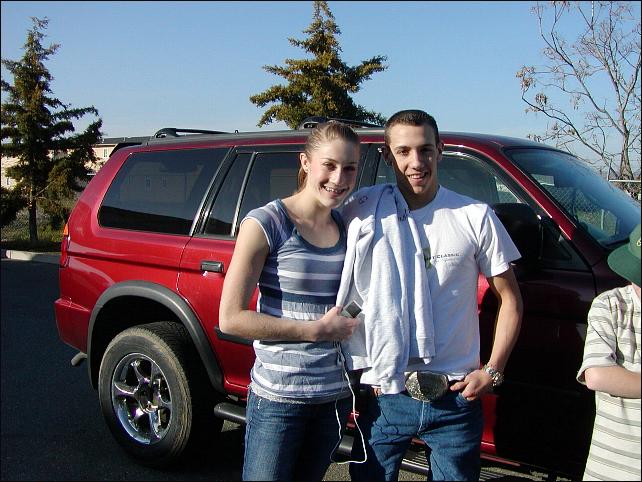 Megan and her friend Seth. He's a gymnast too. That's how he does the triple flip off the diving board into the swimming pool.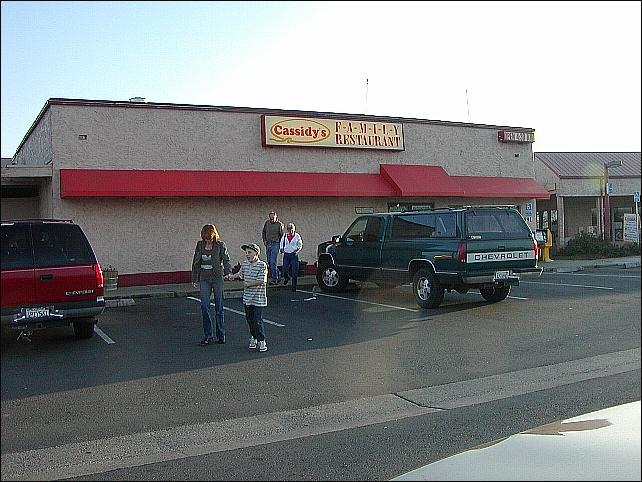 After the meet we had lunch at Cassidy's with many of the other gymnasts and their families. It was a very inspiring day, and reminder of what determination can achieve.