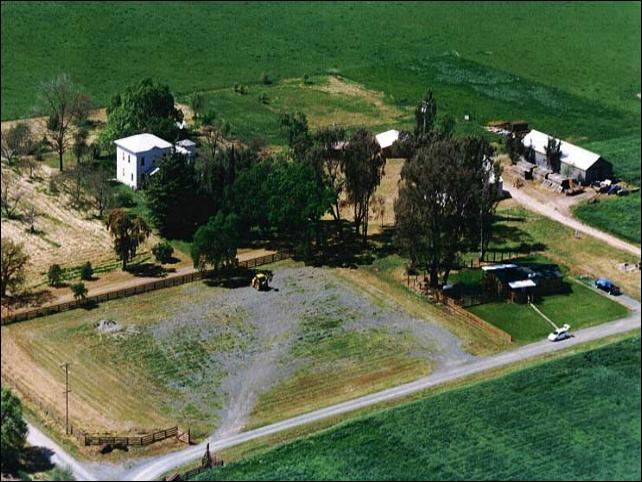 View of McFarland Ranch near Galt. Any ideas and funds for new barn?
McFarland Ranch
Project
On April Fools Day 2000 the Union newspaper ran an article in their senior section about us and our sawmill. That morning Mr. Kylie, a free lance writer who used to write for the LA Times, read the article and called us for an interview. He hoped to write a story about us for a magazine. Very fitting...on April fools day? Whether or not it was a joke, we spent about an hour with him and then went back to getting ready to move to a job near Galt. Mel figured it would take about a week to complete. He pulled the sawmill (and supplies) behind his pickup and I drove the small RV we'd be staying in.

Somehow the Galt Historical Society (and Sacramento County) found out we had a portable sawmill and needed one to mill some timbers into corral boards. They were restoring the old John McFarland Ranch. The plan was to make it a "living ranch" to show school children and tourists where and how milk, cheese, butter, eggs etc. are made. While rural people might shake their heads in disbelief, the origin of most products has been largely overlooked by masses of city dwellers who take these basic foods for granted. Since they come from the supermarket, who needs ranchers and farmers.
The timbers for milling came from the old Alta Mesa Bridge that had been torn down. Mel loaded the pickup and towed the sawmill, while I drove the motor home to the McFarland ranch where we stayed until the job was finished.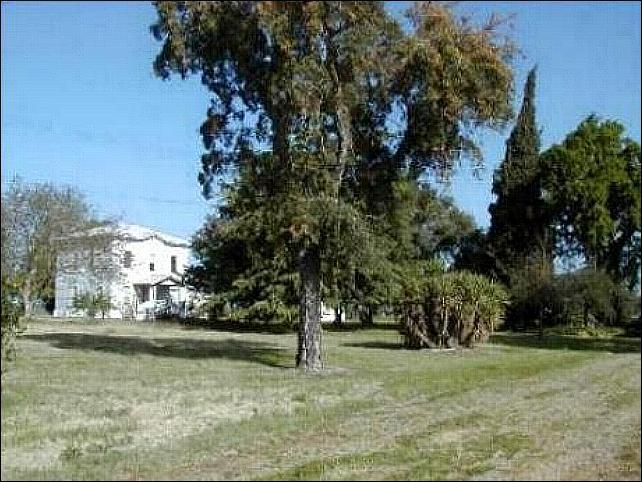 The old house was pretty big, but the most interesting things were the high ceilings and tall doors. The stairway below was fairly attractive, but steep.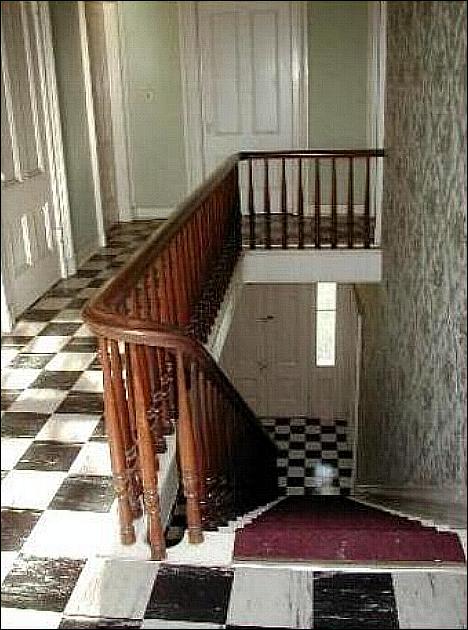 They left the door open for us to use the bathroom if we wanted, but old, musky deserted houses are very spooky, especially after dark....Doubly so when you are married to a joker who likes to say "boo!" in the dark. All I had for light was a small flashlight that didn't cover much area. Getting even was fun.

During the day I had the feeling of being watched...and it wasn't long before I discovered why. No, the place wasn't haunted. I caught glimpses of many little heads peering through the tall weeds in the walnut and oak trees behind the house.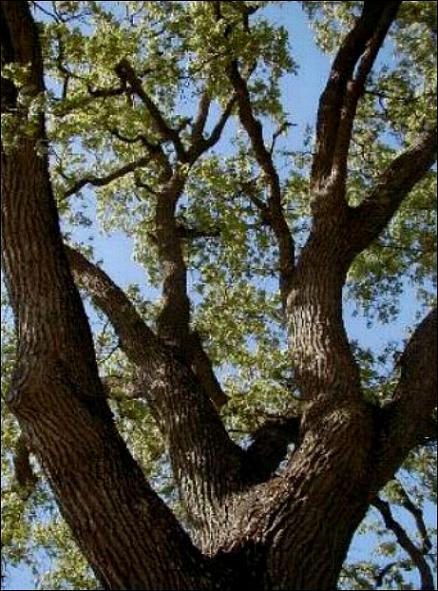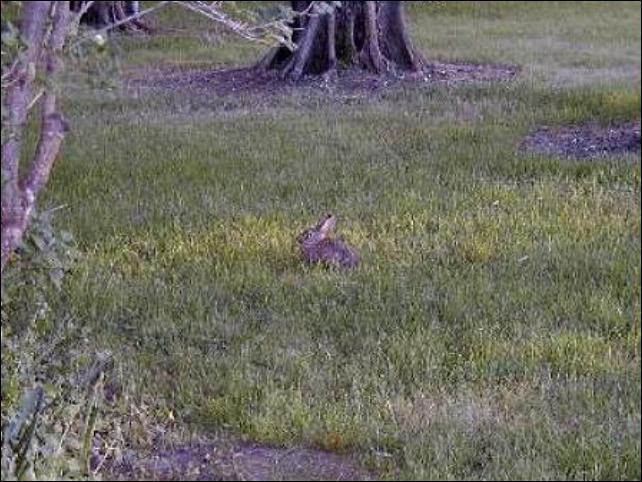 There were dozens of ground squirrels, and a family of several little cotton-tail rabbits cavorting on the lawn.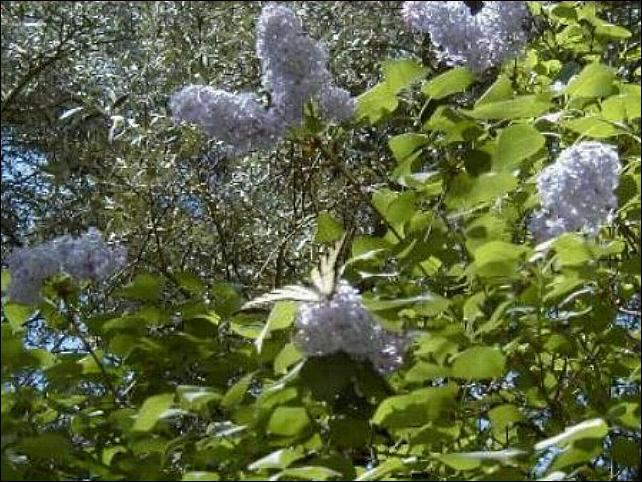 A lonely butterfly enjoying this fragrant lilac bloom.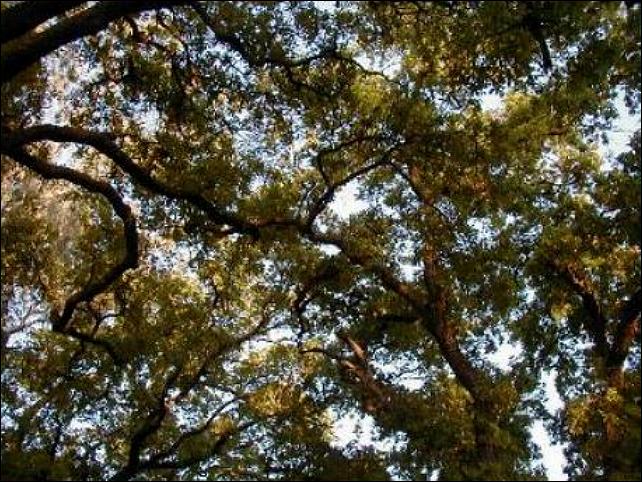 The grounds had many great old trees that provided welcomed shade for the mill and men working with the lumber. Mel had the sawmill running promptly at 7:am every morning and kept it running steady for 10 hours a day...with a half hour off for lunch. Most of the steady helpers were volunteers from the Galt Historical Society, and around our age. Towards the end of the week I mentioned to Charlie (off bearing lumber) that at first it feels like you're going to die, but before you know it you feel great. He said he was still waiting for the great part.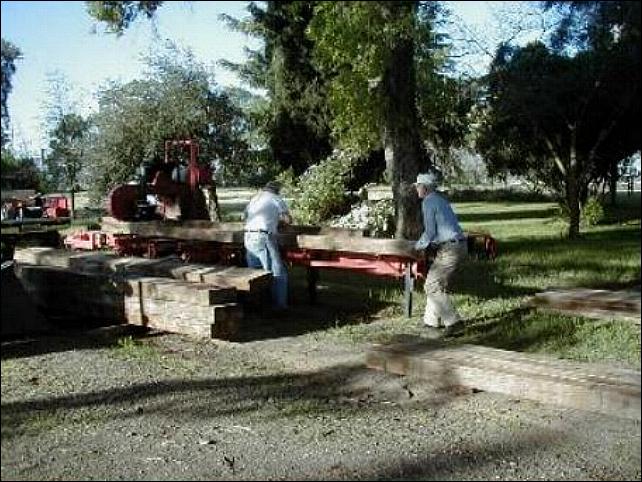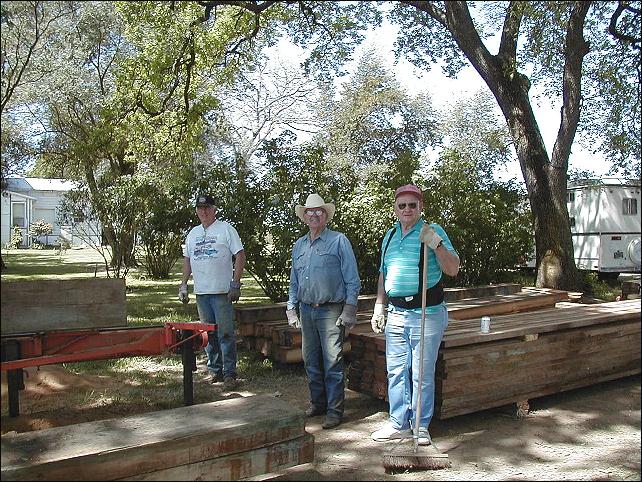 Ron Jacobson, Charles Freeman and Earl Gieger.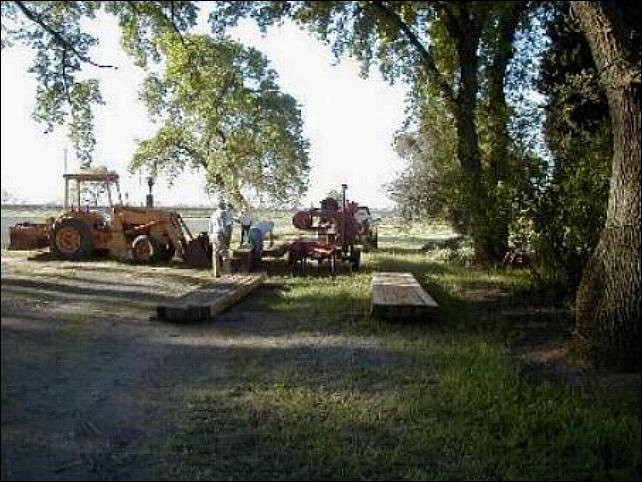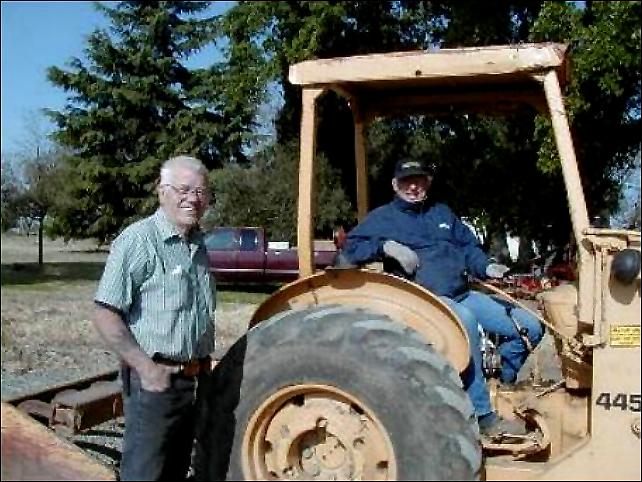 Ron moved the timbers and milled lumber with his tractor. Mel commented that another week of this routine would drive him nuts. He prefers variety and change of scenery.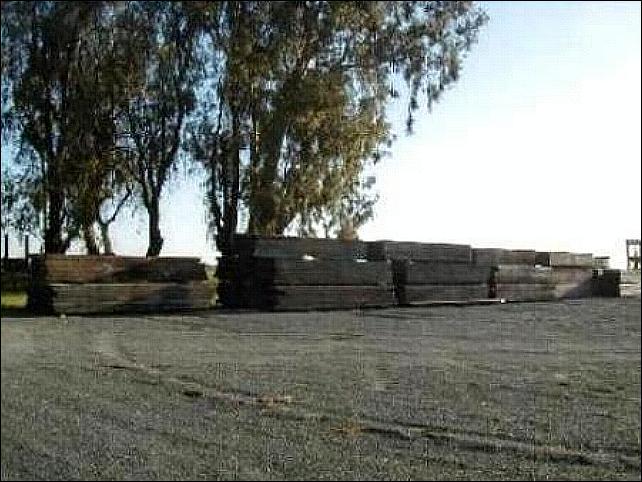 These were the timbers to be milled and below are the corral boards.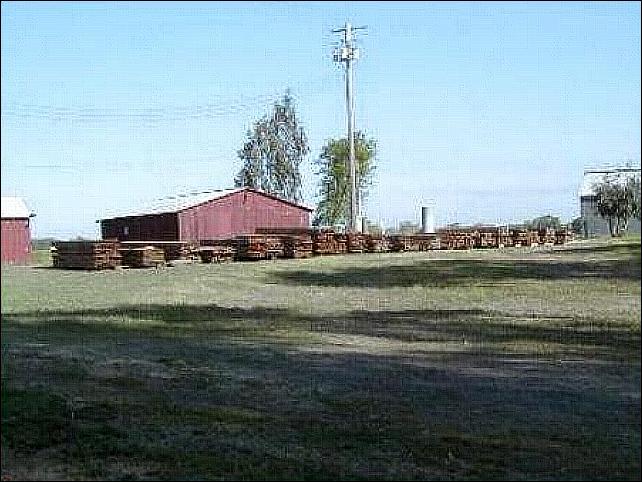 John McFarland was a 49er gold miner who brought the first running water (by flume) into Placerville. In 1852 he bought 1,800 acres near the Cosumnes river (eventually totaling 2,000), where he became a successful rancher and grain farmer. He named the city of Galt after his former home town in Canada. His heir, Beatrice Orr Smithson bequeathed the ranch to the Nature Conservancy with the understanding that the old home would not be destroyed. Although the conservancy kept the land bordering the Cosumnes River, it sold 105 acres with the house to the Sacramento County Dept. of Parks and Recreation.

That's when we came into the story. It was an interesting experience with nice people who exposed us to more California history. The McFarland Ranch is considered a "Living History" ranch that will provide a tangible way for visitors to learn about farming as it was in pioneer days, and times in history that are no more.

Epilogue

(Friday October 17, 2008)

Today we received a wonderful email from Donna Mann (the great grand niece of John McFarland) who added some welcomed history, and a family photo of their last Thanksgiving in Galt. What a delightful surprise!