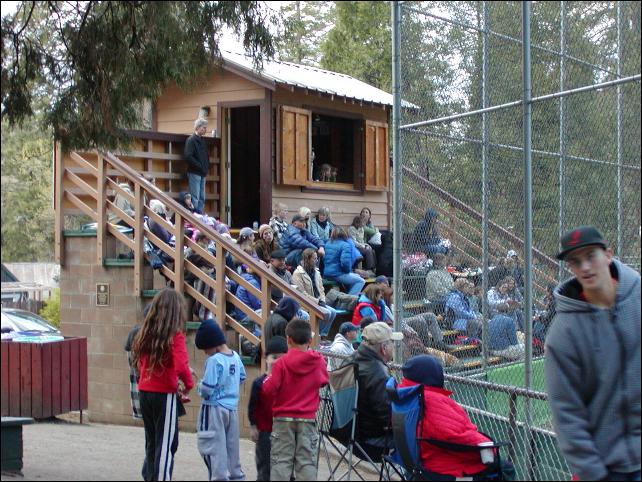 Mason's Baseball Game
(Saturday April 19, 2008)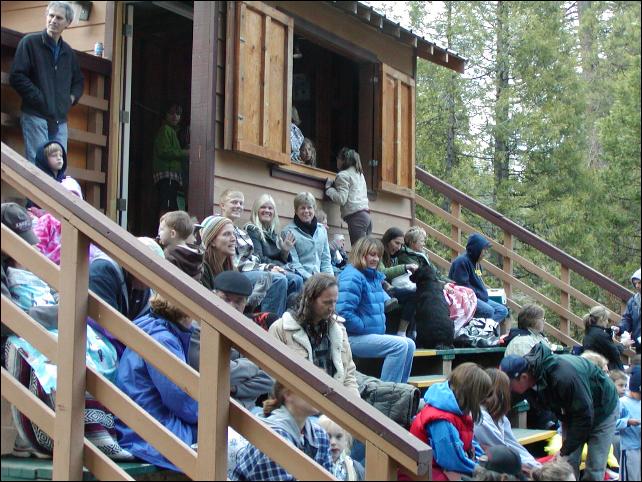 I'm a little late for Mason's 6:30 p.m. game at Pioneer Park in Nevada City. Brent, Margie and Sue are holding down a seat in front of the score keeper's booth. This brings back nostalgic memories of Kirk's games here when he was Mason's age. On game days, I'd help him deliver newspapers so he could get done in time and I'd keep score here while he played ball. Now he helps coach his son's team.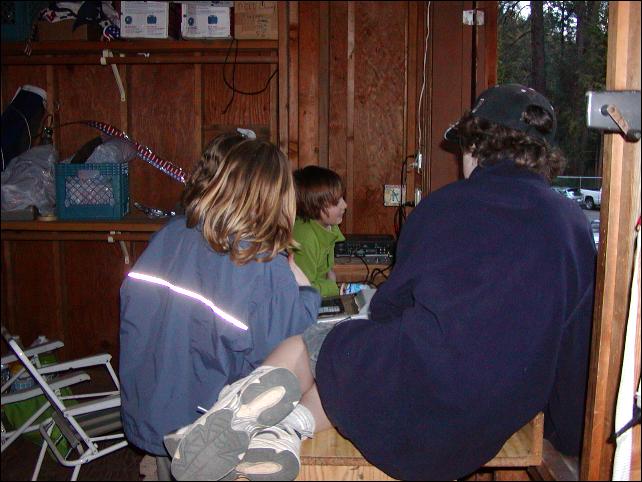 Who's the score keeper? "Nobody. He left us in charge." Actually, I think it's the guy standing by the door giving one of the kids practice. It sure has changed. I used a pencil and paper. Now it's digital.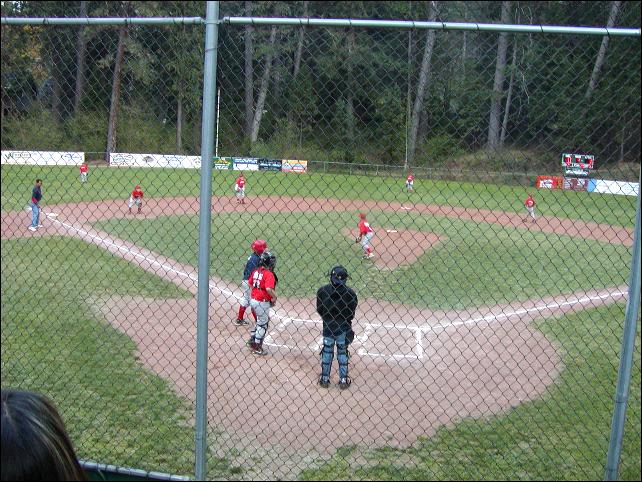 Tonight the Angels (Mason's team) are playing the Red Sox now batting.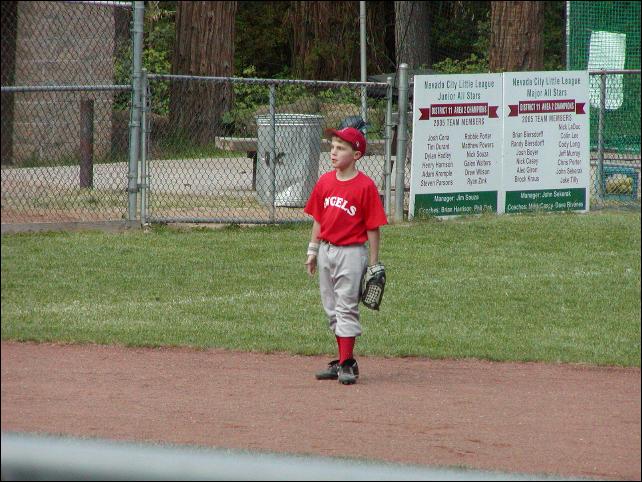 Mason waved to me from his position at third base.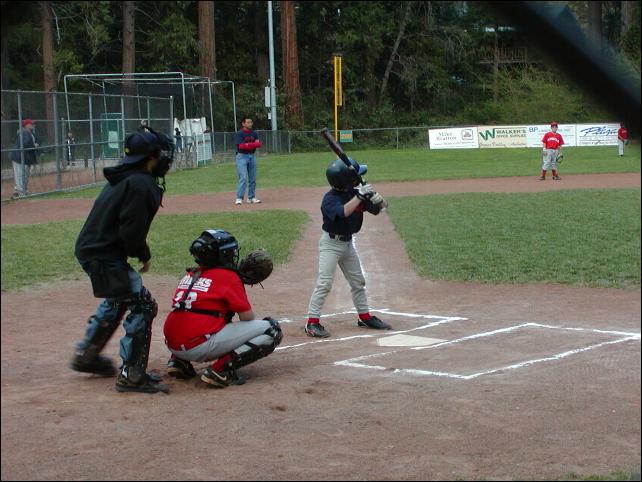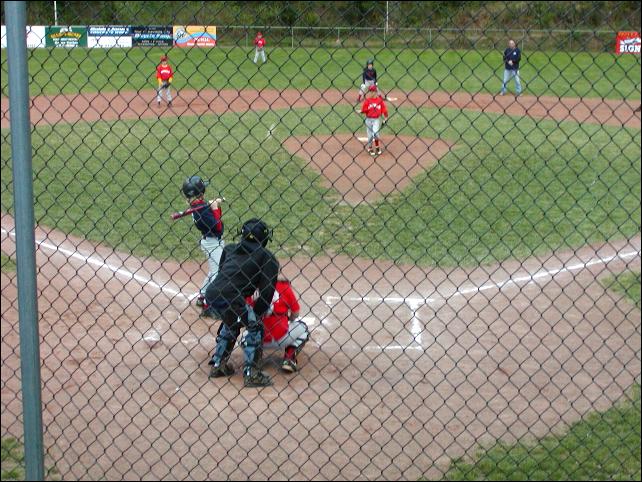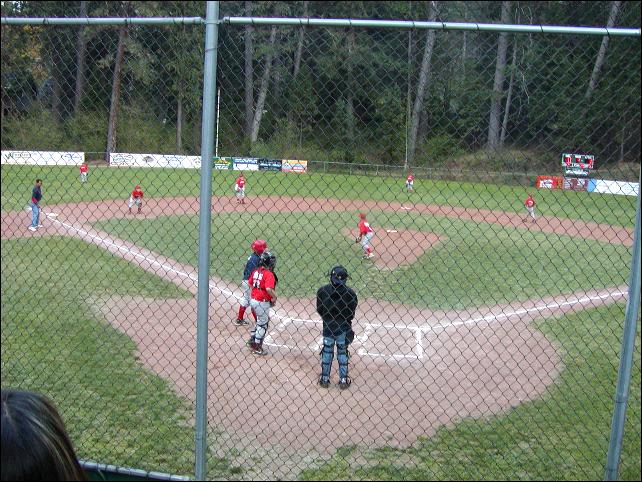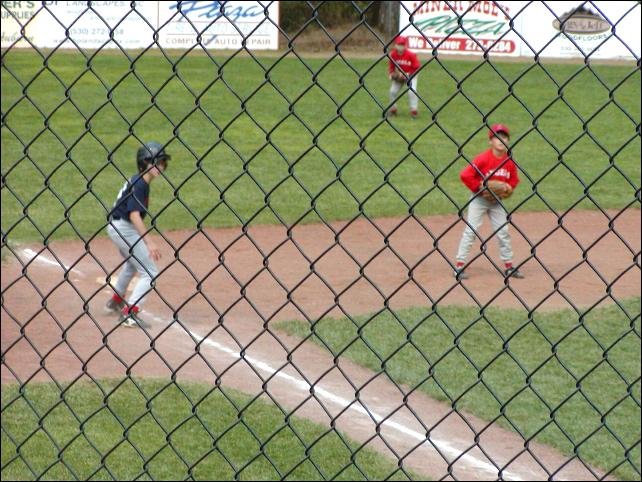 The runner can't wait to steal home, while Mason keeps a watchful eye for the ball.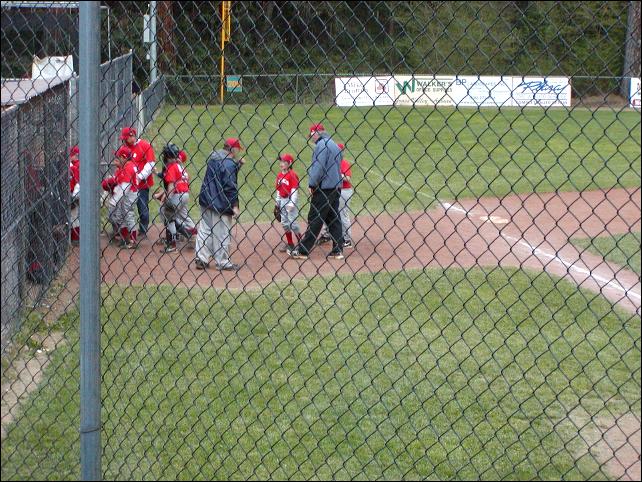 Looks like the Angel's are about to get their turn at the bat.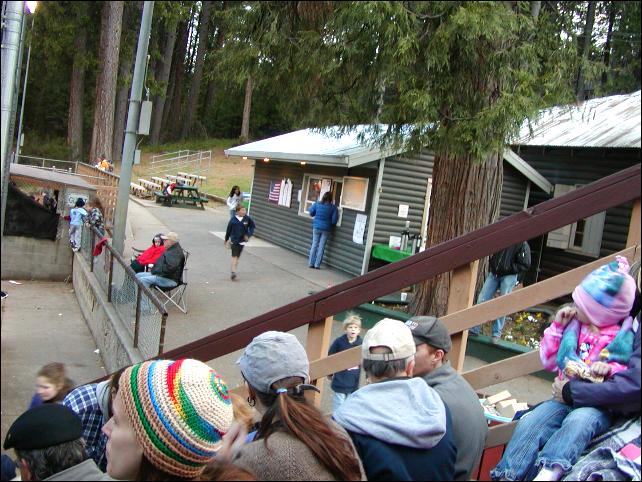 The snack shack does lotsa business with the fans.
Ben and Lucerne must also have a grandson in the game.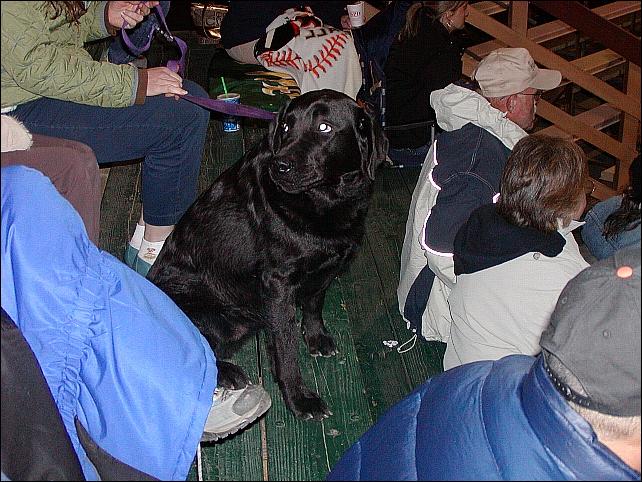 There's even a couple of bow-wow's taking in the event.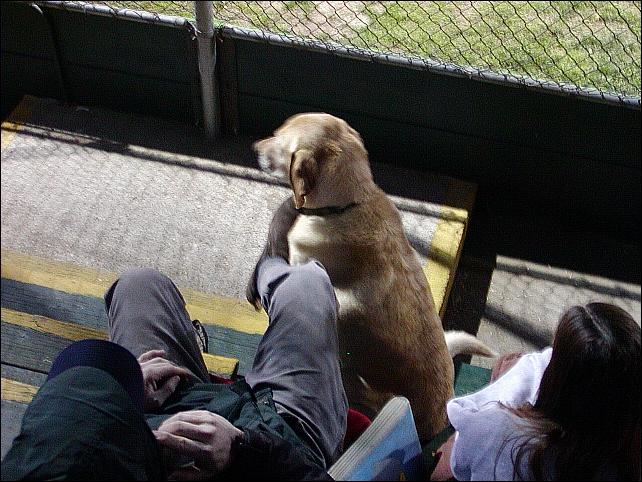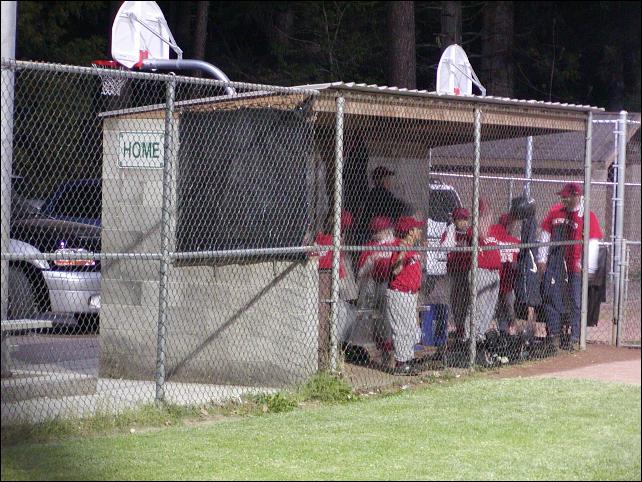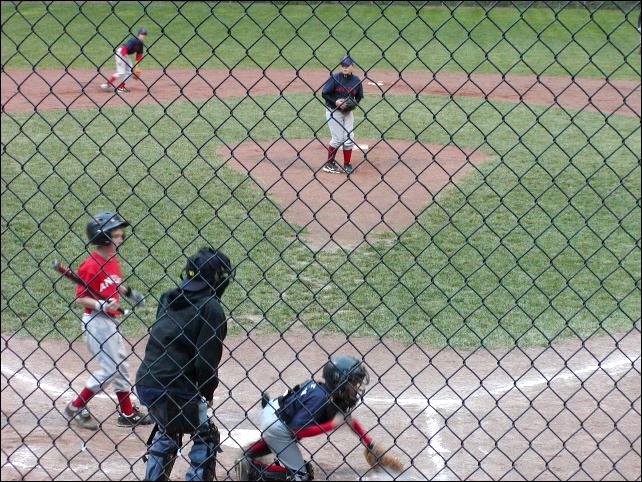 Here comes Mason (number 7).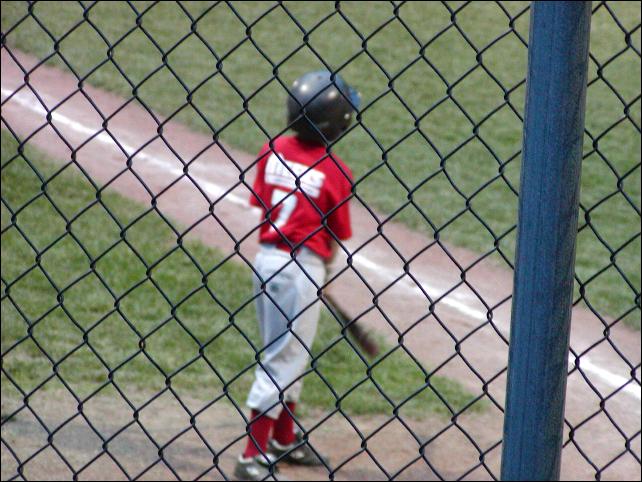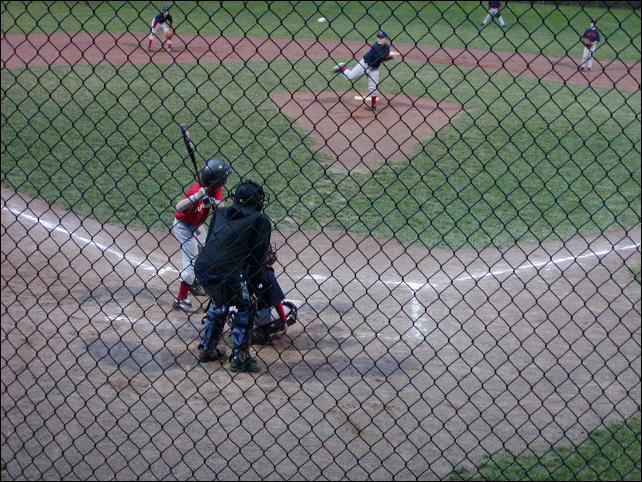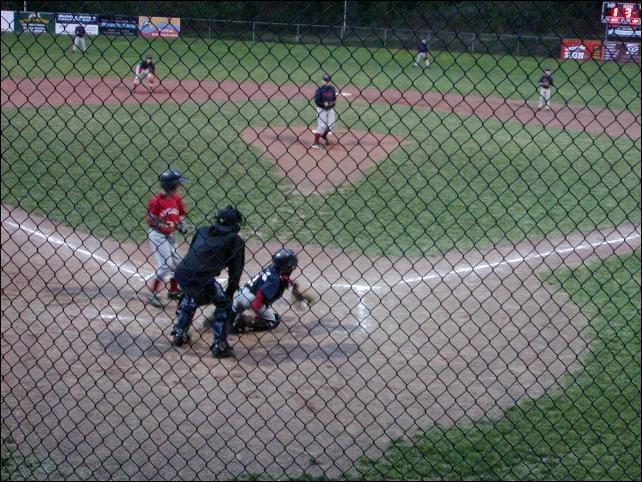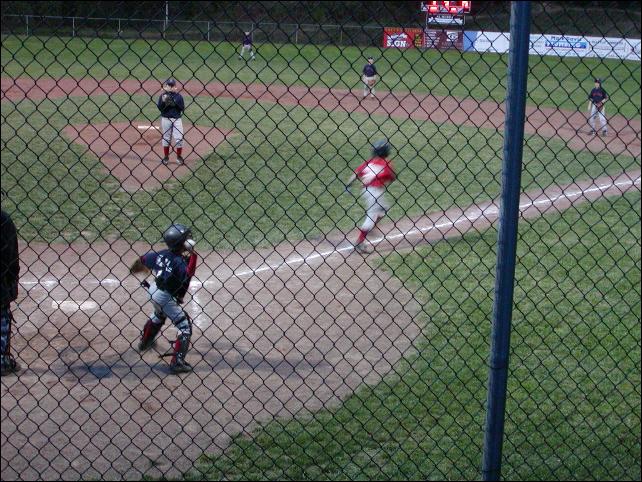 ....And Mason heads for first base.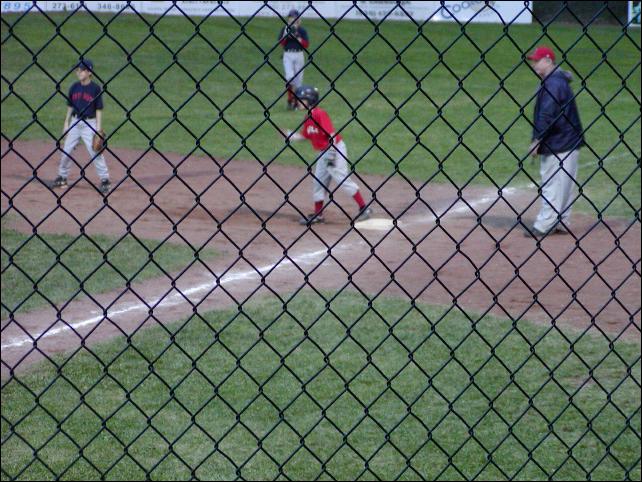 He has a fidgety leg that wants to run to second base.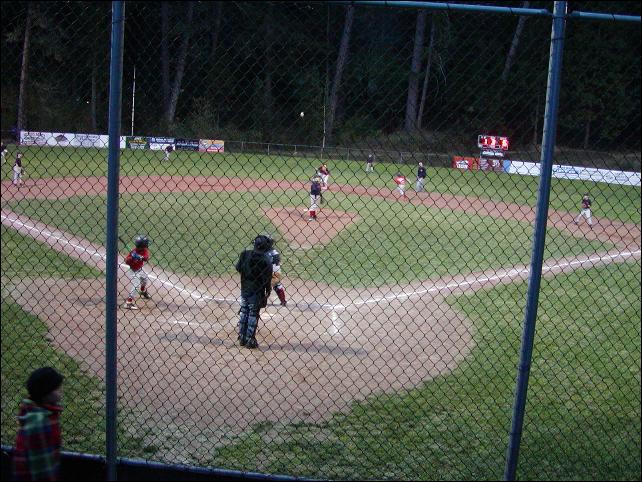 There he goes, and succeeds.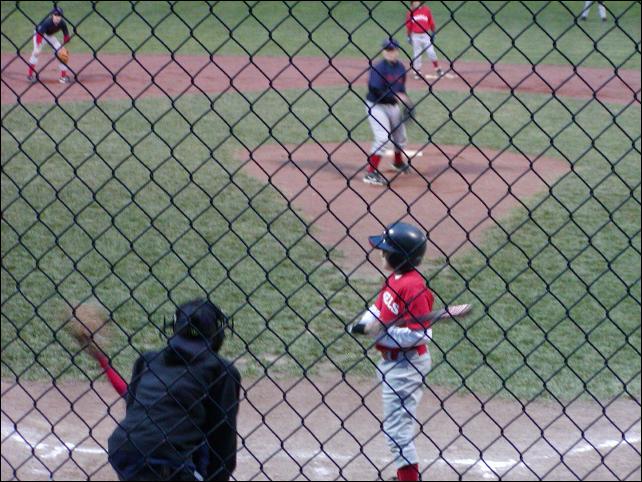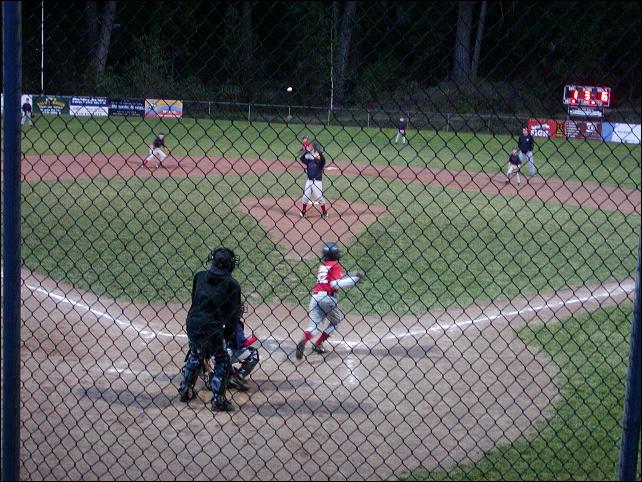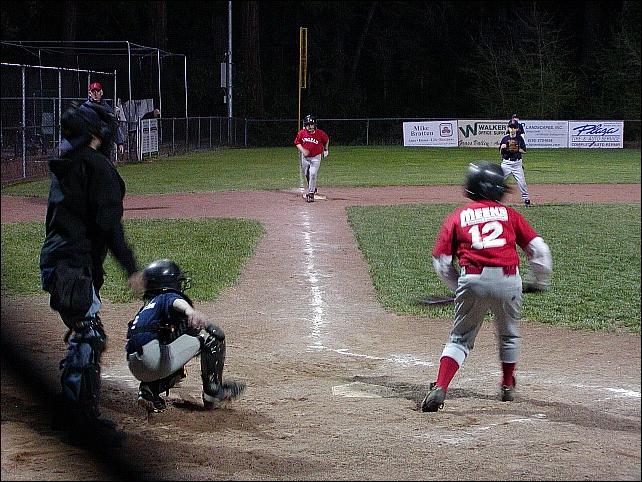 The guy on third's itching to go home.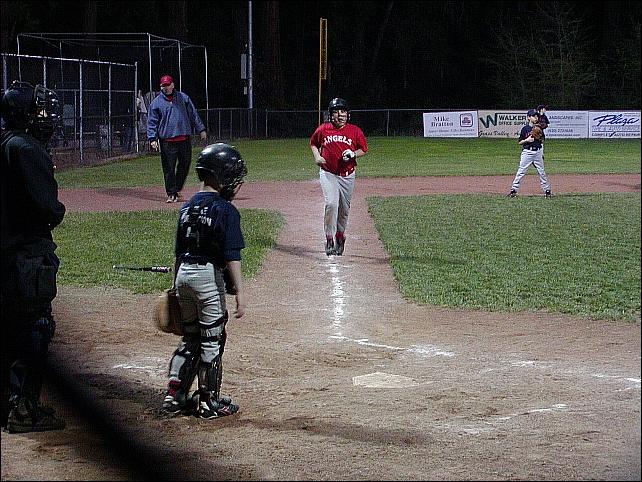 He gets his wish and Mason makes it to third (below).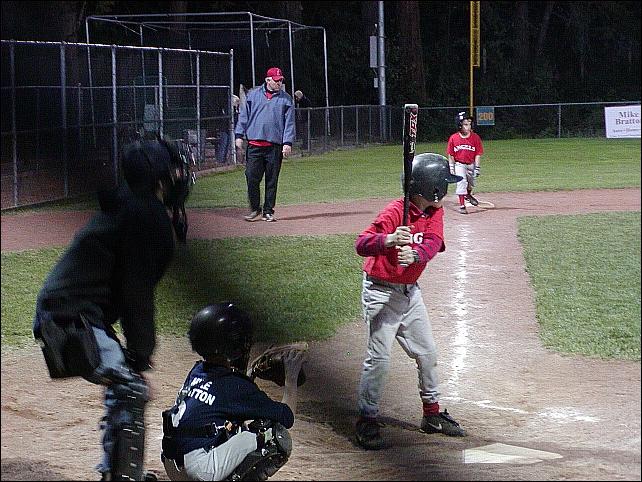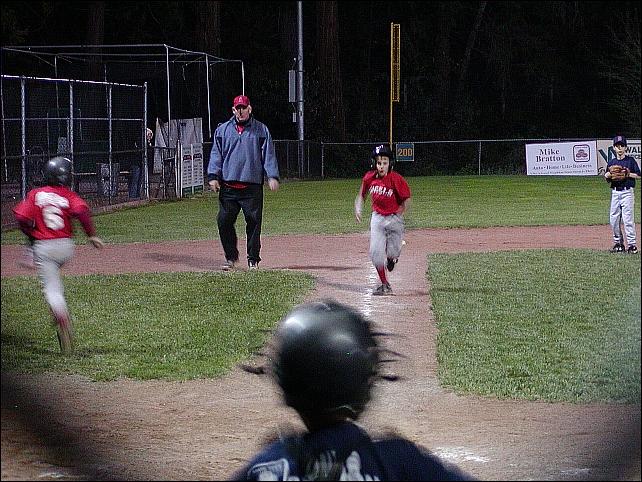 Yea! He makes it home too.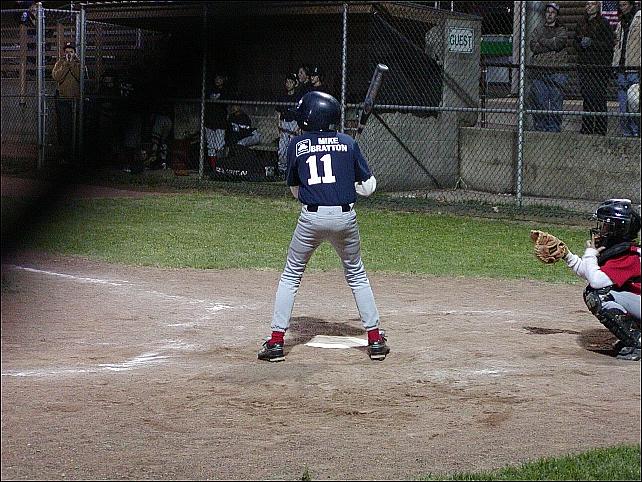 The Red Sox and Angel's battle it out. The boys played an excellent game neck and neck...down to the final score Angels 8 and Red Sox 7. There really aren't any losers. They're all wonderful, along with their coaches and sponsors who, altogether make it happen.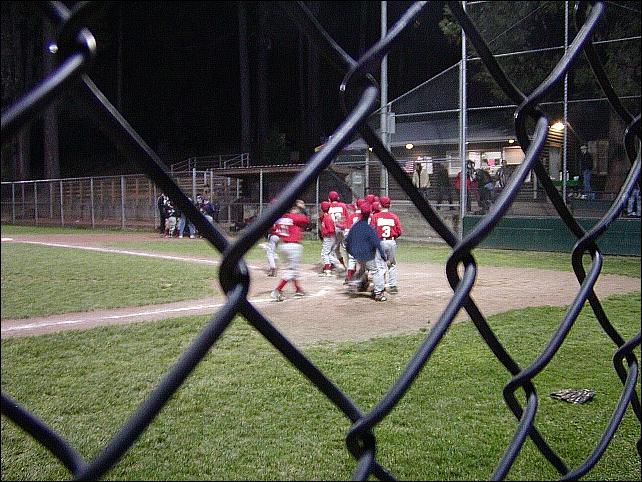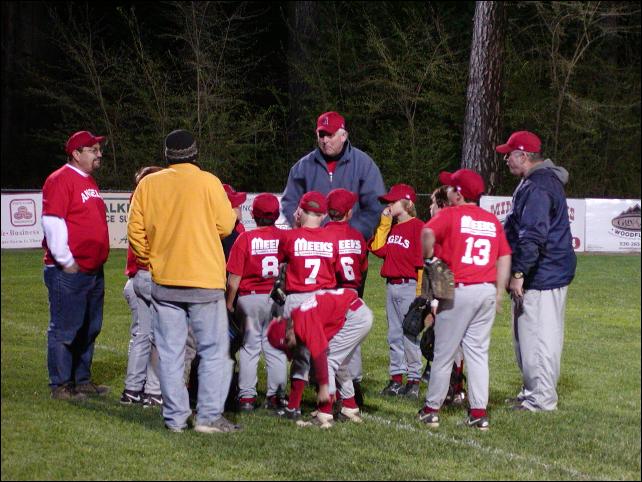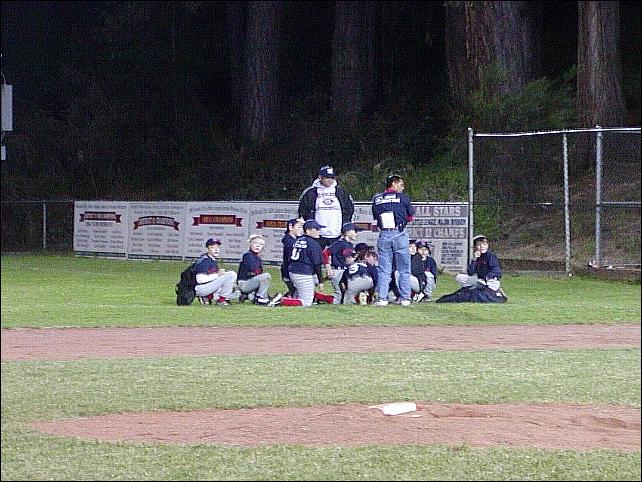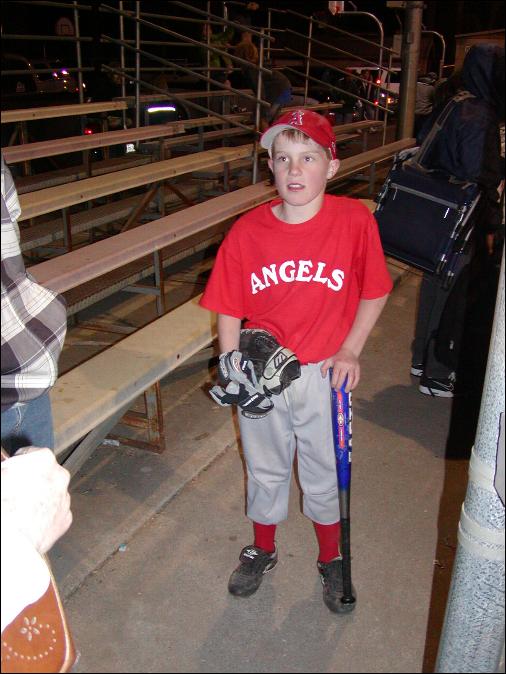 Good game mason.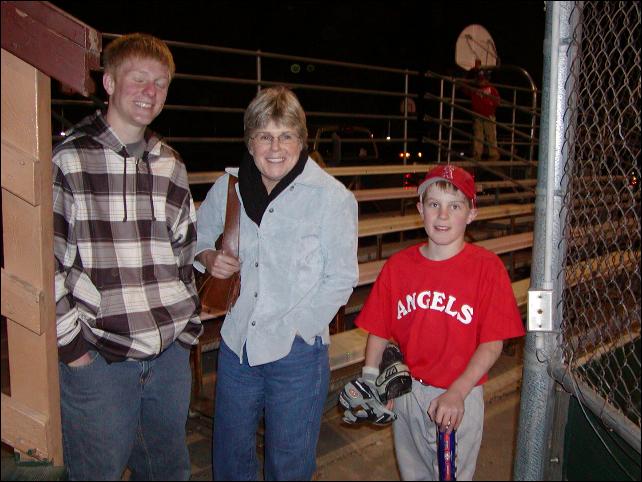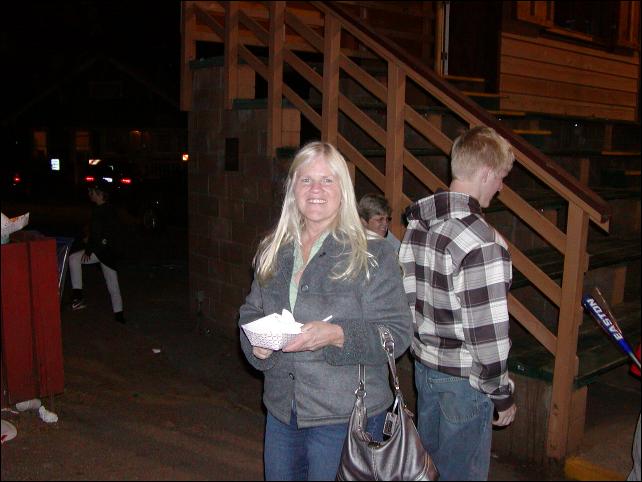 The remains of Margie's taco salad makes me want to stop at Taco Bell on the way home, and pick up a couple. See you all later. It's been a fun Saturday evening at the ball game thanks to everybody.

Well, beat the drum and hold the phone - the sun came out today! We're born again, there's new grass on the field. A-roundin' third, and headed for home, it's a brown-eyed handsome man; Anyone can understand the way I feel. Oh, put me in, coach - I'm ready to play today; Put me in, coach - I'm ready to play today; Look at me, I can be centerfield......