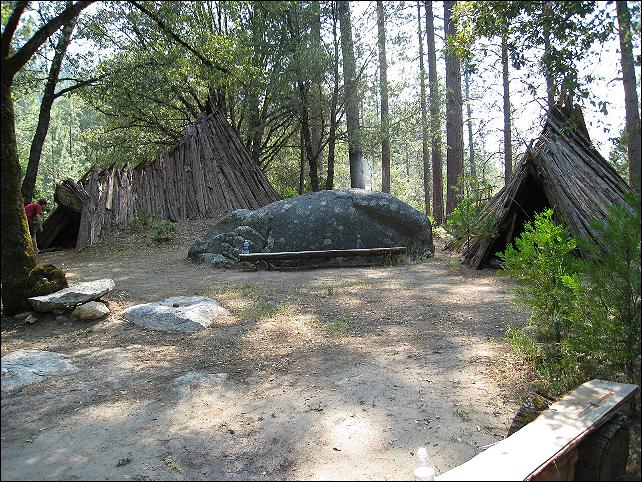 Maidu Indian Bark Houses at The Old Burton Ranch
(Saturday June 14, 2008)
Stephanie (of Nevada County Land Trust) invited us to a special event at the Burton Ranch. She thought we would enjoy seeing the second, much larger Indian house made from cedar bark, while enjoying the other festivities. We had donated donated some slabs and bark from our sawmill for the first one. The project evolved into the "living" cultural village called Pata-Panaka, meaning baby woodpecker.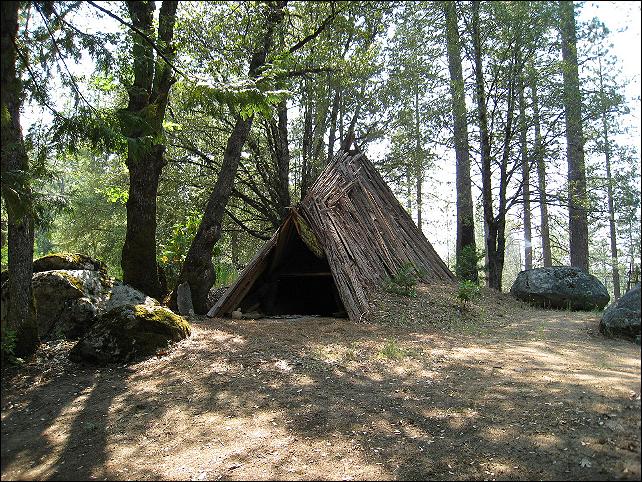 This cedar bark house rises 16 feet from a pit in the ground, a site where ancestors of the Tsi-Akim Maidu lived for thousands of years. This is how it looked probably 5,000 years ago. Don Ryberg (chairman of the local Tsi-Akim Maidu), and cultural director Grayson Coney spent 140 hours laboring on the bark house that required 10 grown men to hoist the support poles. The two searched lumber mill scrap piles where they found 200 boards of cedar bark to construct this house.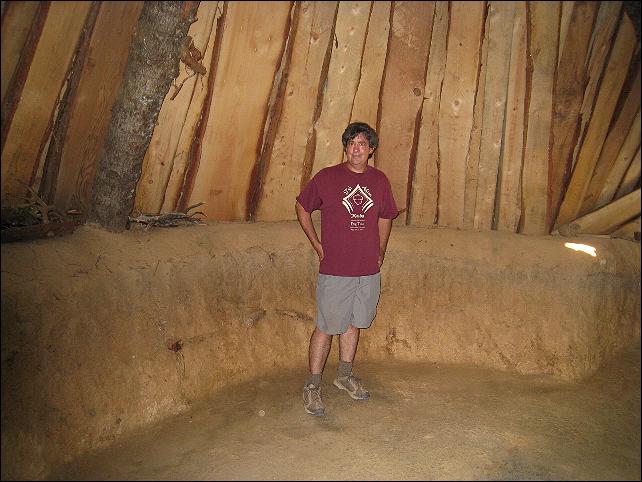 Gaston shows us the features of this very unique house.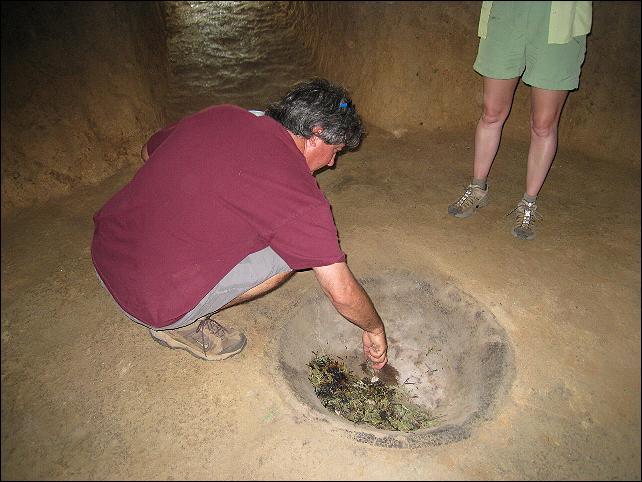 The fireplace for warmth and cooking.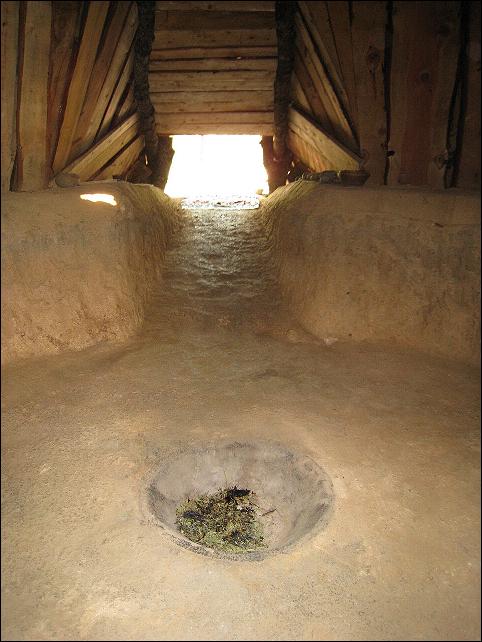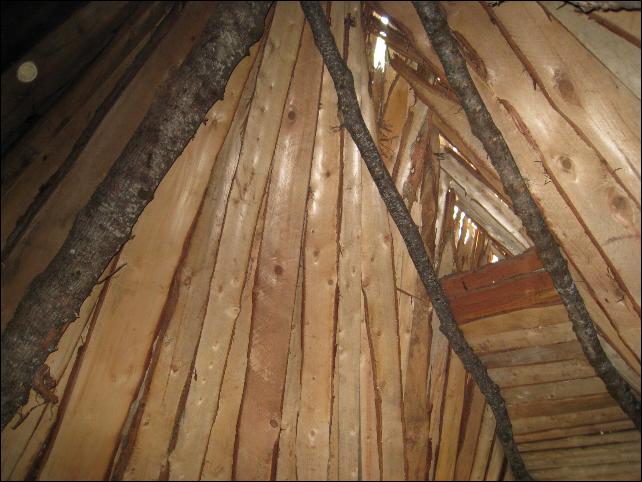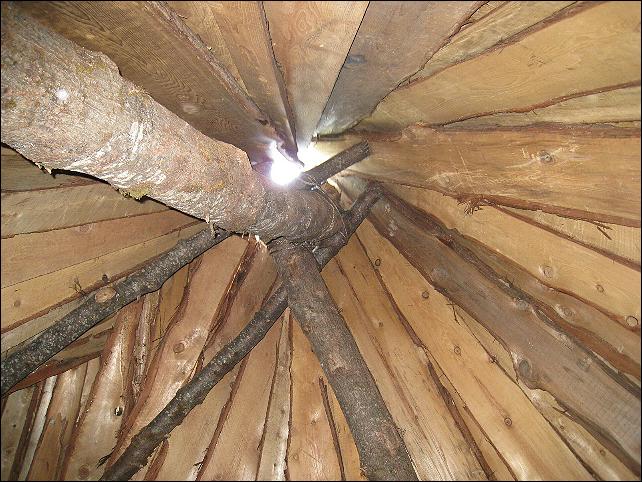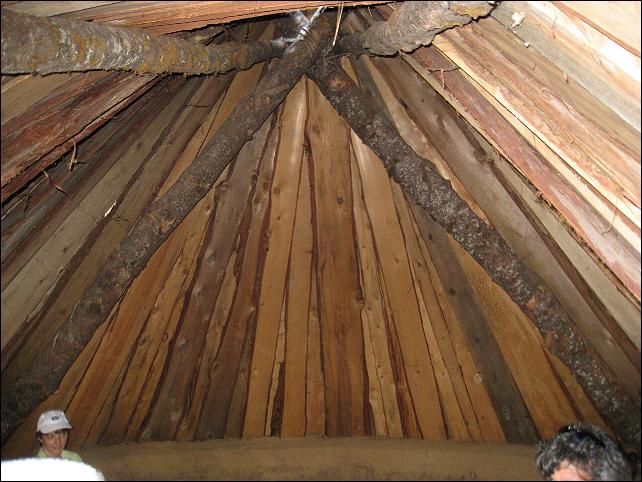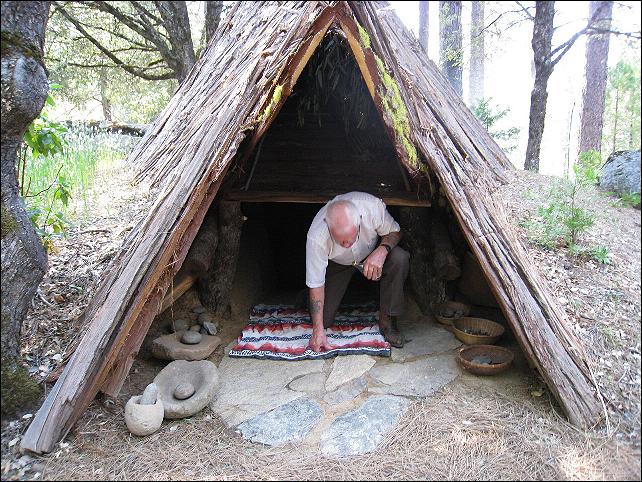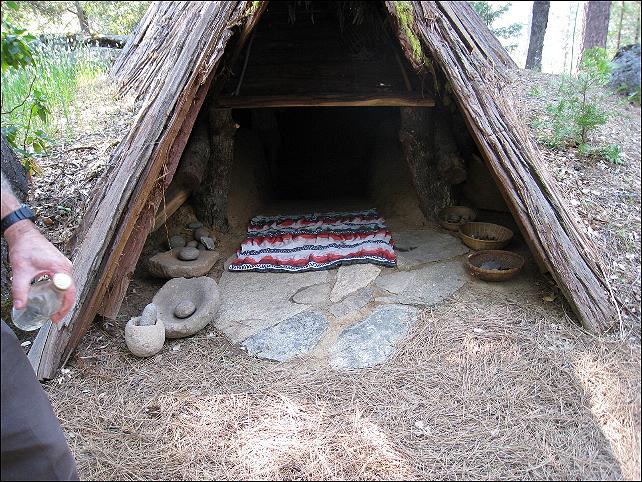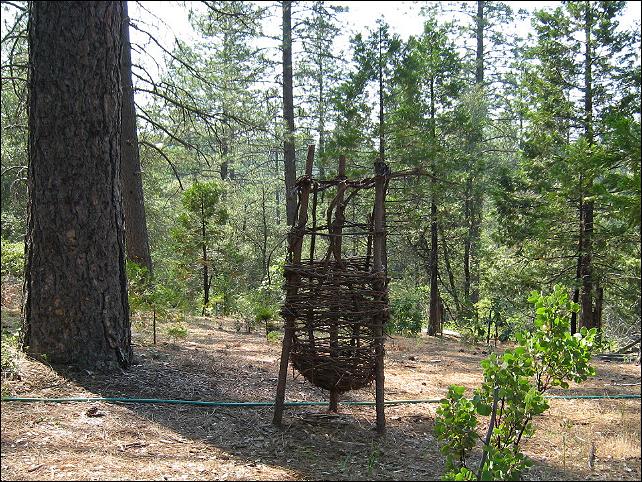 A basket for drying acorns.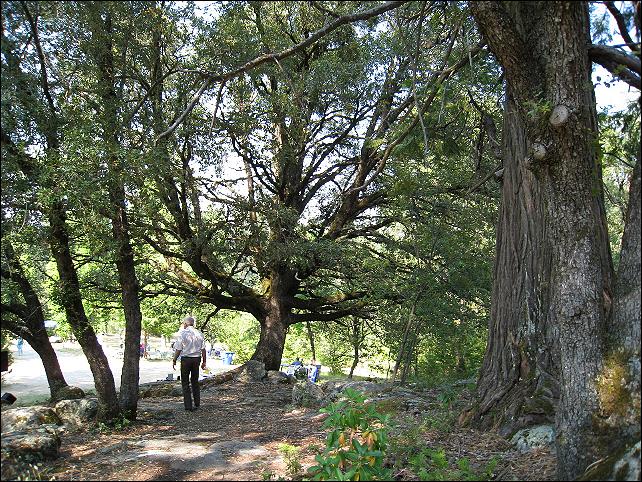 Mel heading back to the picnic...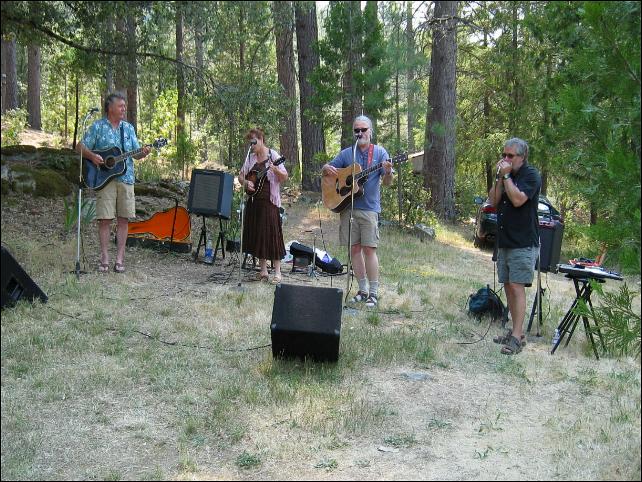 ...Where the music makers entertained throughout the afternoon.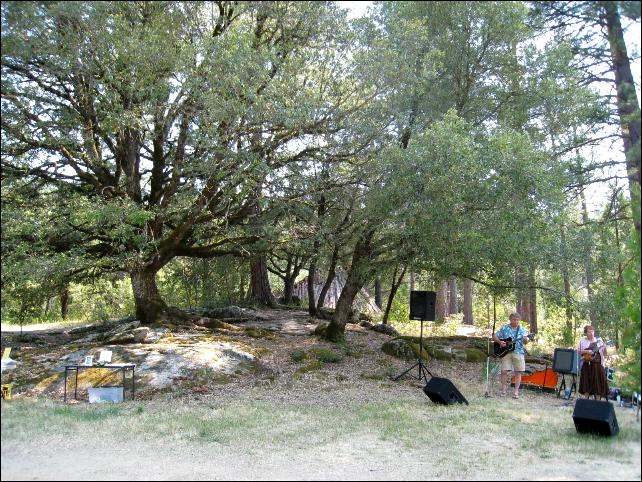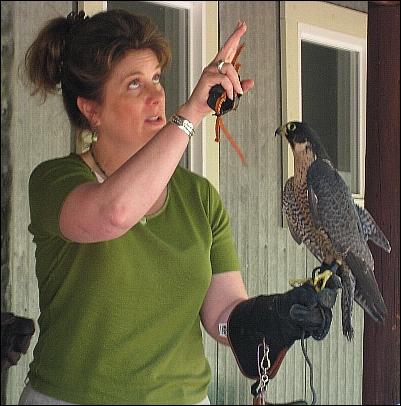 We get an education on falcons. This one was found with a broken wing and although it healed, the bird was no longer able to fly well enough to survive on it's own. Falcon's fly very high and fast searching for other birds on the wing. When they spot one they dive at tremendous speed and hit their prey, knocking it off balance before the kill.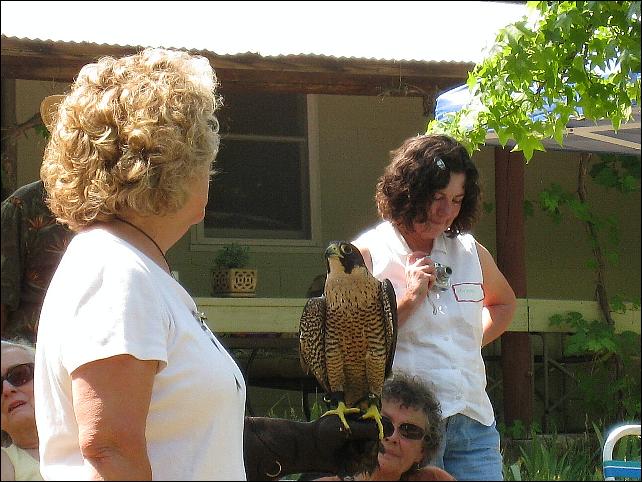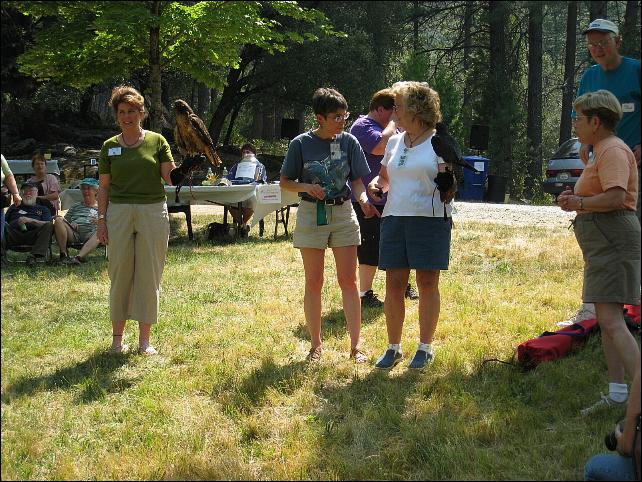 Since it is so hot, the lady in the middle mists the birds to cool them off.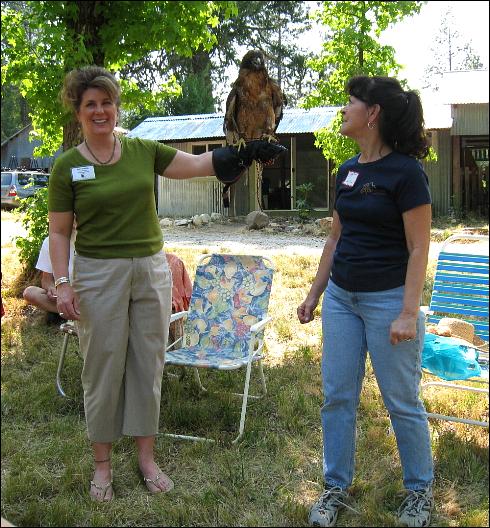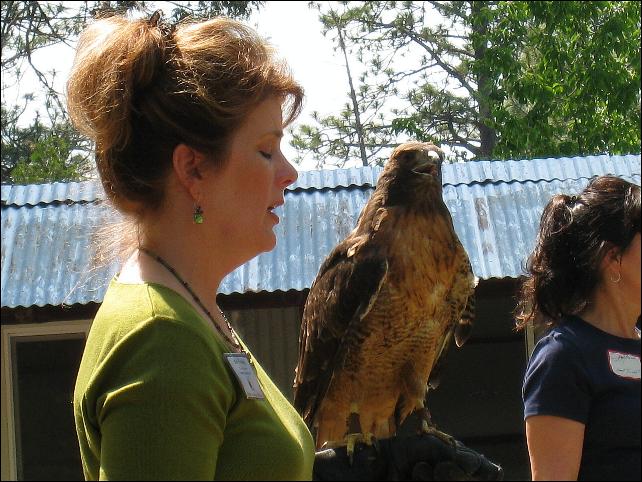 This bird is a red-tailed hawk. She was found riddled with buckshot. She recovered but is unable to fly well enough to survive in the wilds, so has become a teaching example.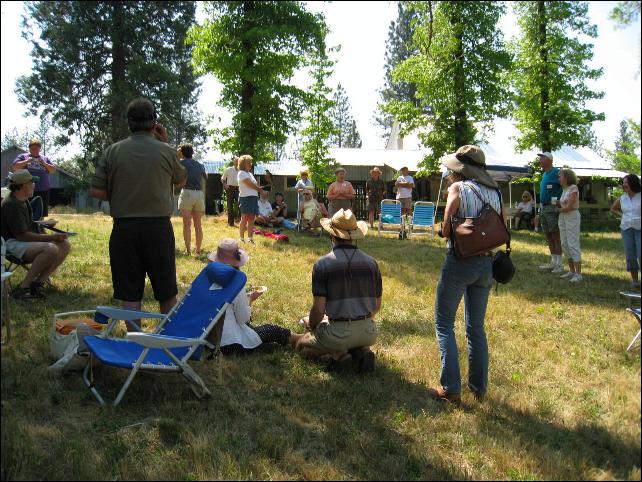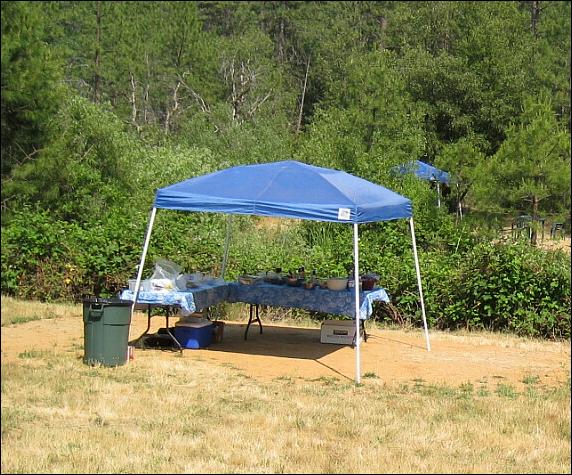 Good grub, as Maidu Chief Louis Kelly used to say.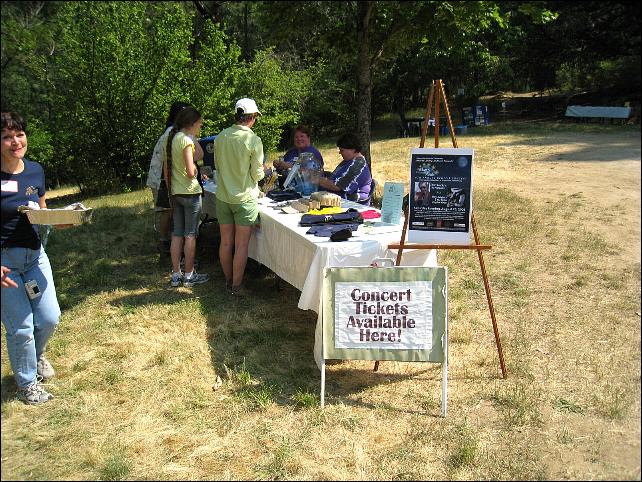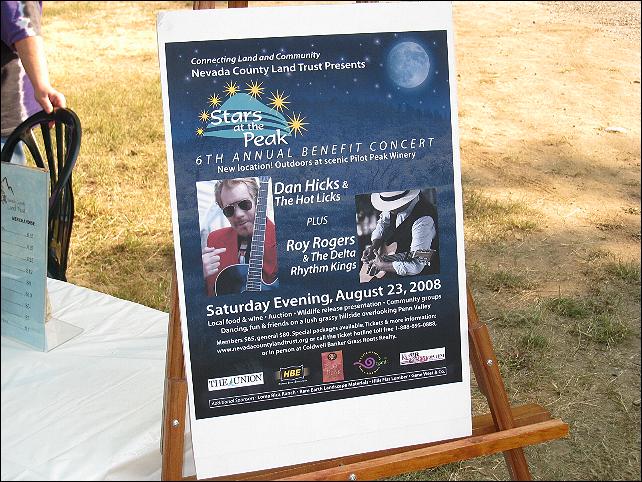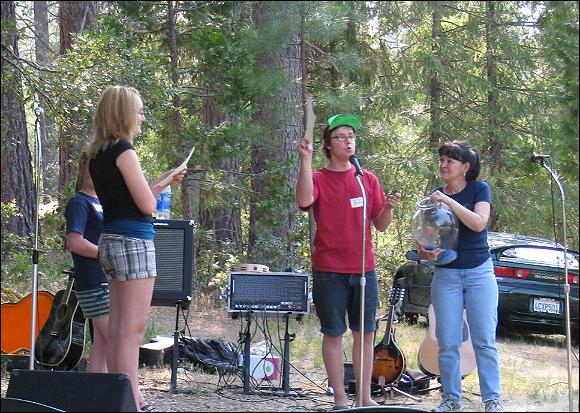 And....the winning ticket is.....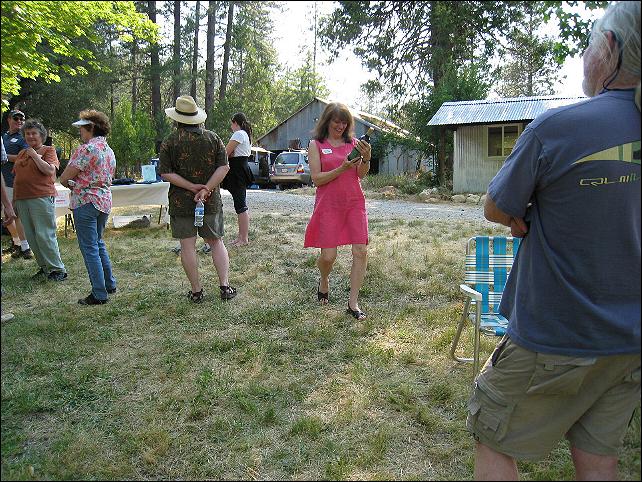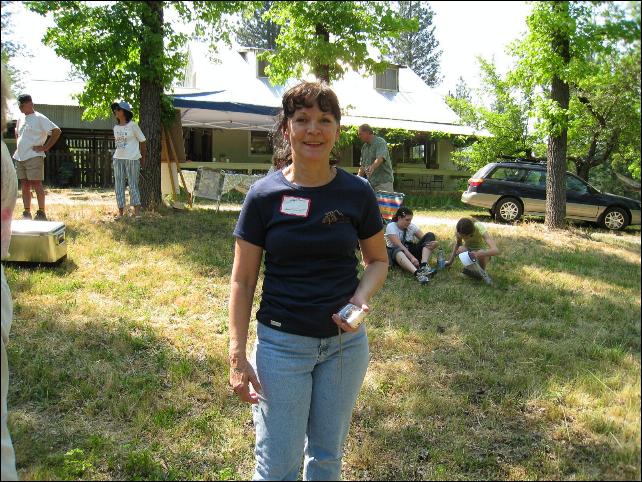 Bye Stephanie, and thank you for inviting us.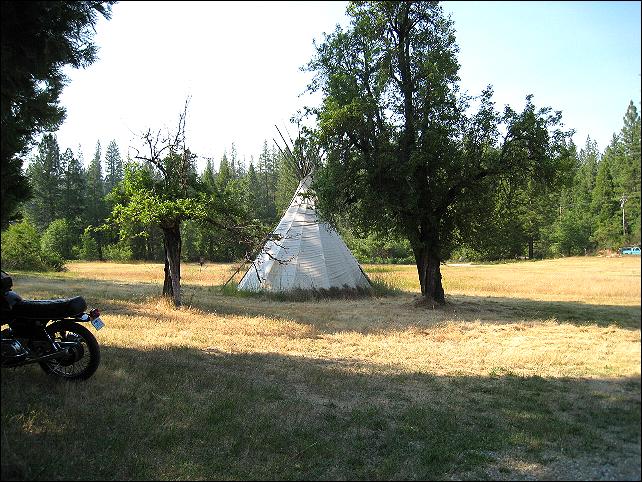 As is always the case, our visit here was a wonderful experience...thanks to the Nevada County Land Trust, Stephanie and all her helpers.