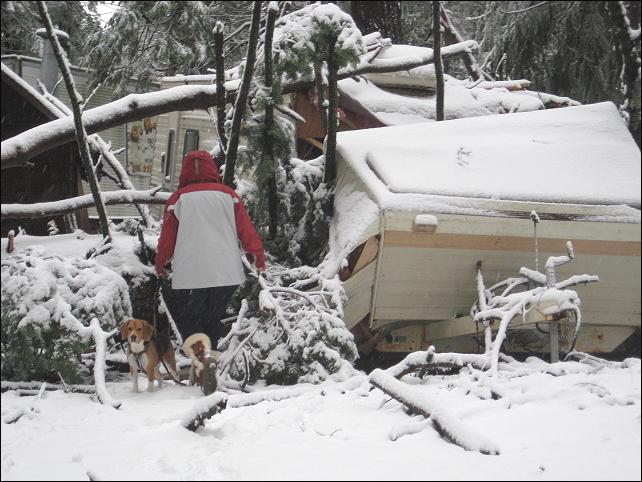 Weathering The Storm
( Sat. January 5)
The big wind-rain storm a couple of days ago brought down some big trees. The trailer we've used on jobs over the years (and lived in while building our present home) was cut in two by a huge old white fir tree that also brought down a madrone tree. What a mess to clean up.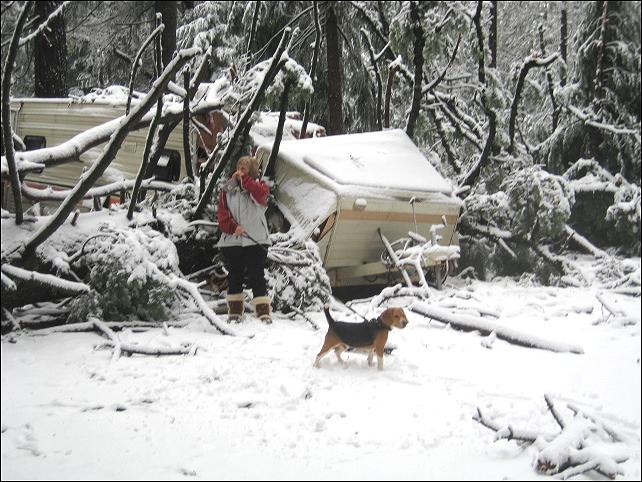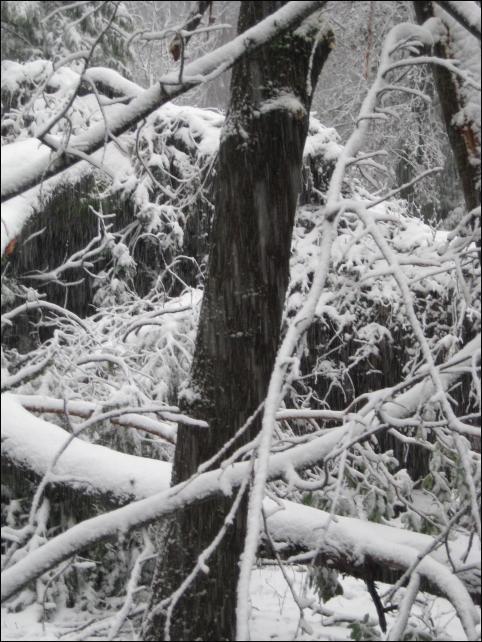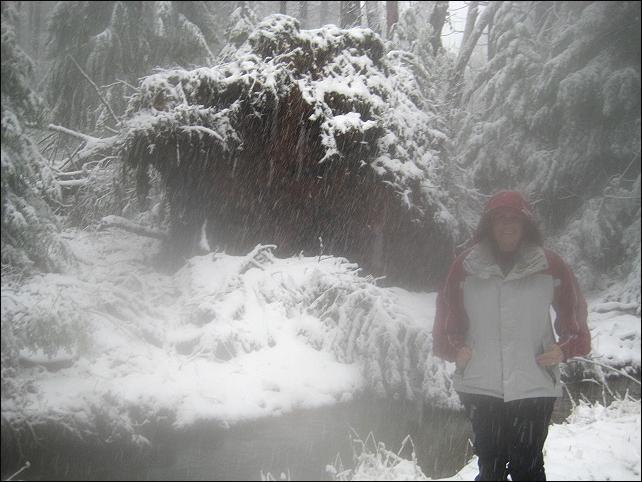 The fir tree roots are about twelve feet high. As it fell it uprooted a large madrone.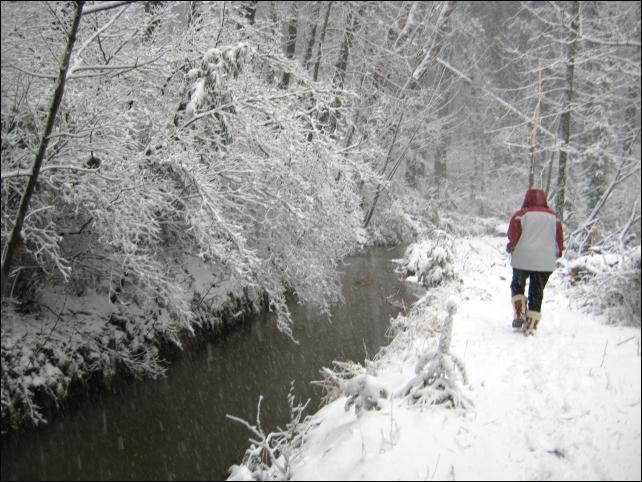 Cheryl walks down the NID canal to see more downed trees ahead.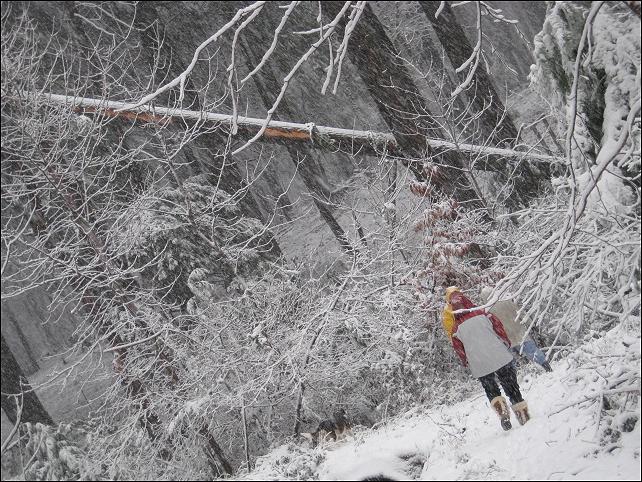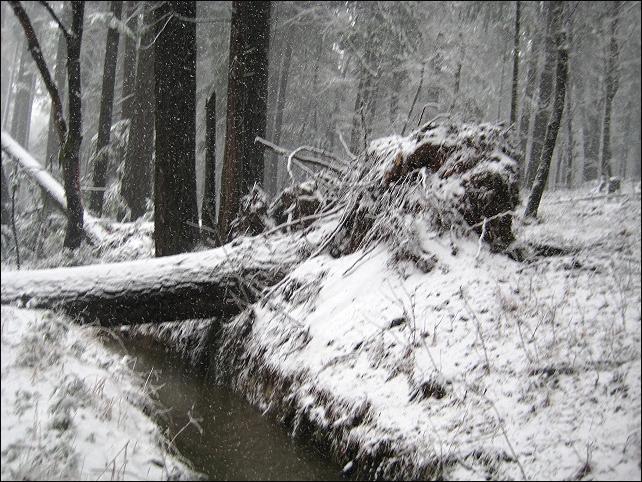 Three more. One fell across the canal, and the other hit another one that's hung up in a madrone.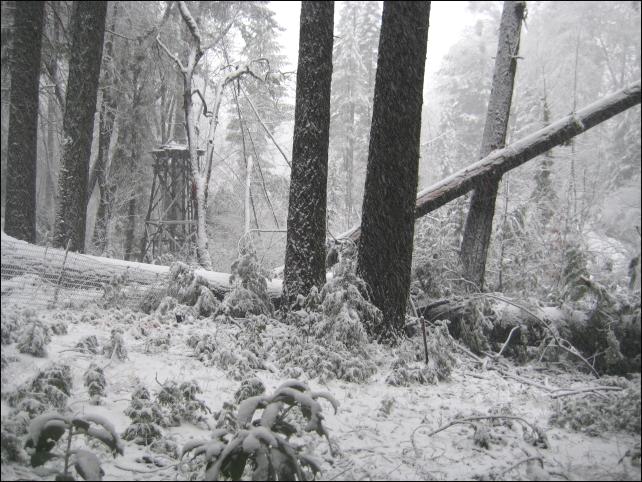 This is the top of the one that fell across the canal. Looks like it knocked another one down.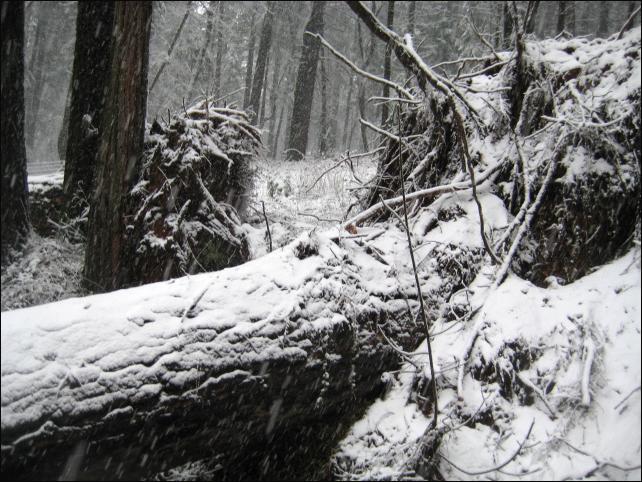 The uprooted trees above the canal.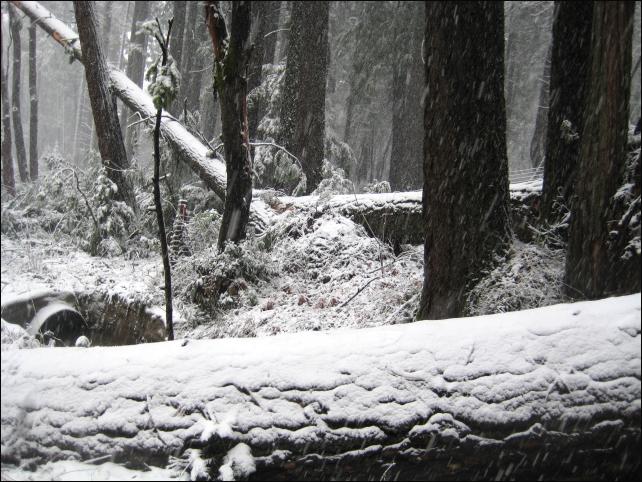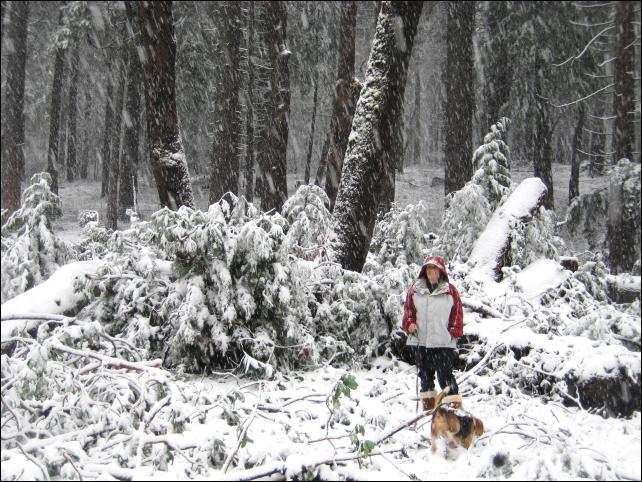 More of nature's war zone.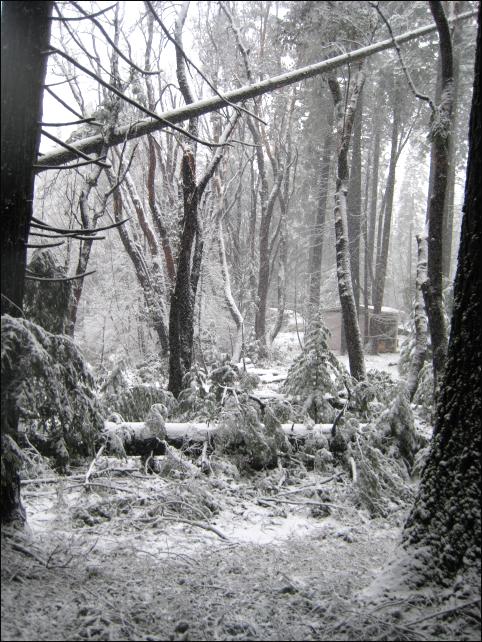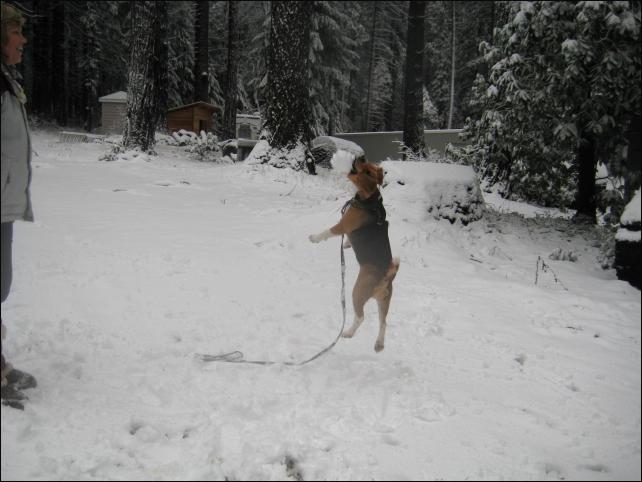 Well, the storm damage assessment's over and it's time for some snowball play. Good catch Bucky!

Tuesday January 8

It's been snowing and snowing....

Today the top of the table measures eight inches of snow. Mel shoveled the seat off yesterday.

Wednesday, January 16

Mike and Mel are cleaning up the mess. Mike cut the tree-trunk root off and Mel pushed it upright to it's former position by the NID canal (below).

Mel stacking the big madrone limbs onto the forks.

Talk about lifting weights! This log is a workout.

What a way to go....

This is just the beginning of a big job cleaning up after the storm.