Happy Birthday Kirk
(January 15, 2008)
It's Kirks special day, and of course we're all here to celebrate with him.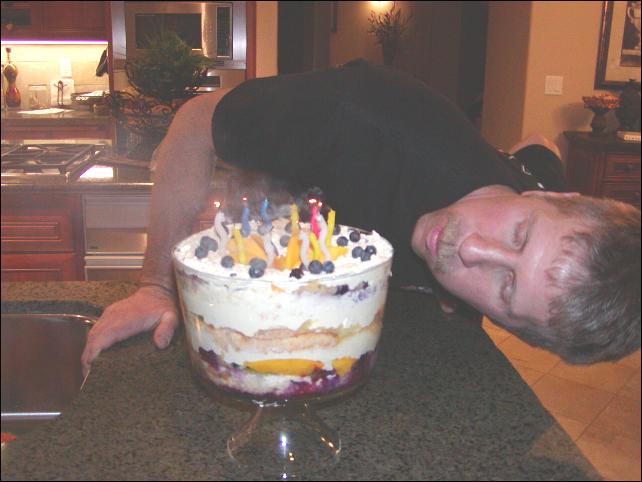 How about this unique way to blow out the candles. Gotta hand it to you Kirk.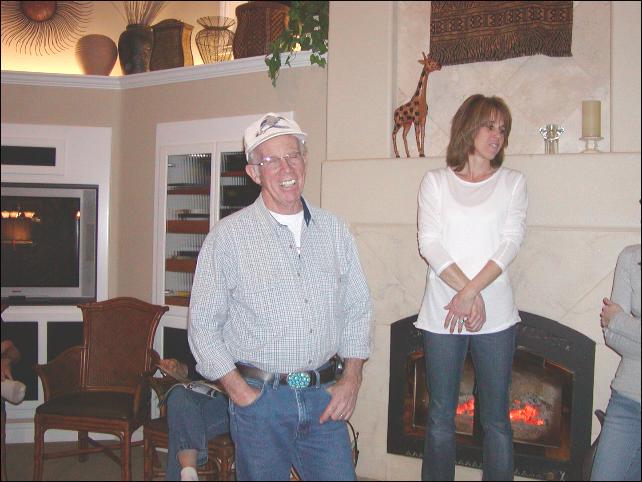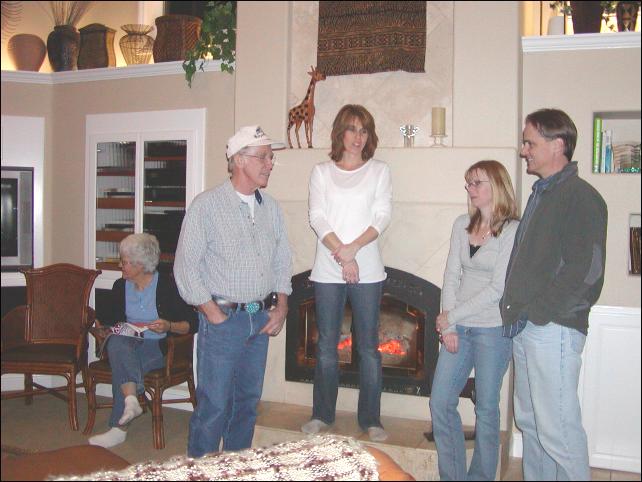 Ken related a delightful story about Darlene and his youthful travel through a snowstorm in a VW bug. It was really something.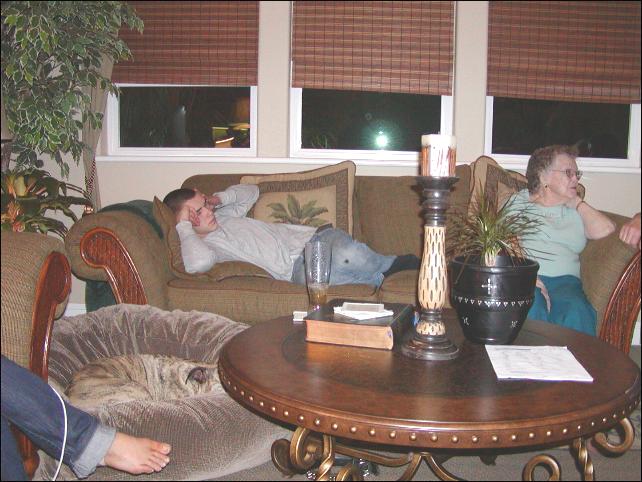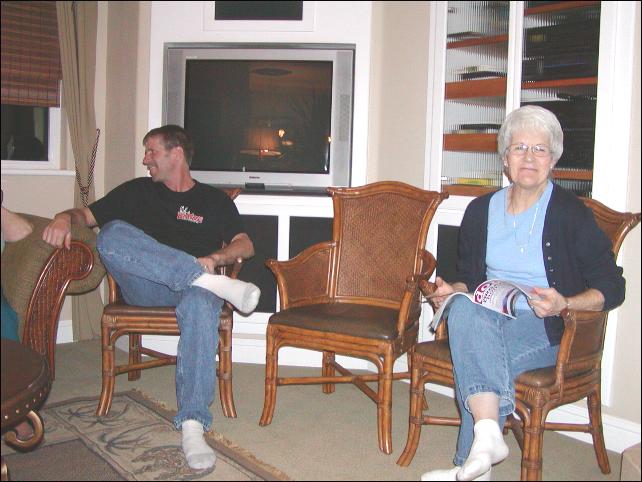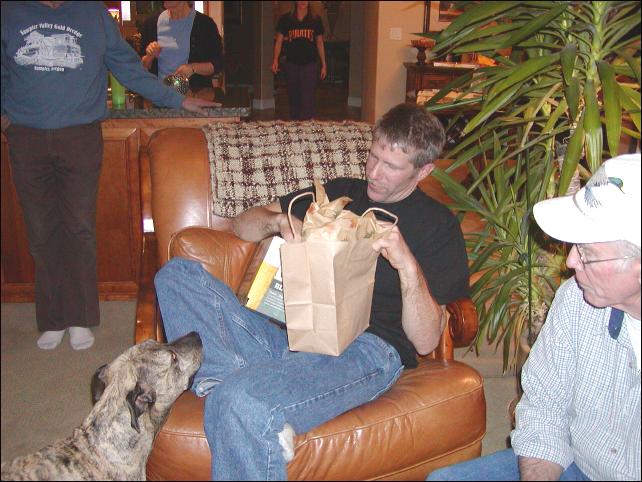 Opening presents.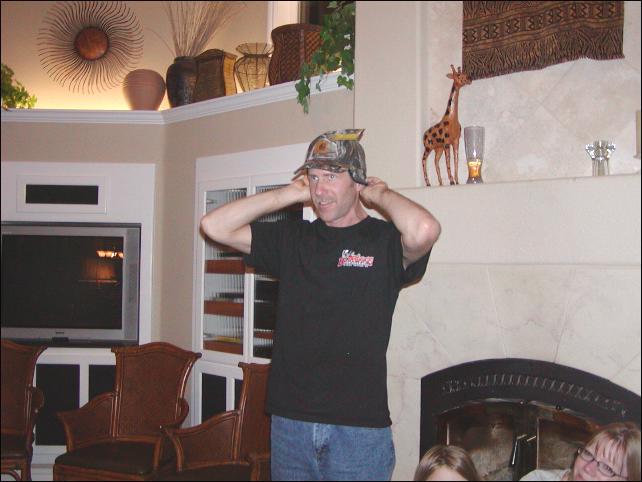 How about a new, warm hunting hat....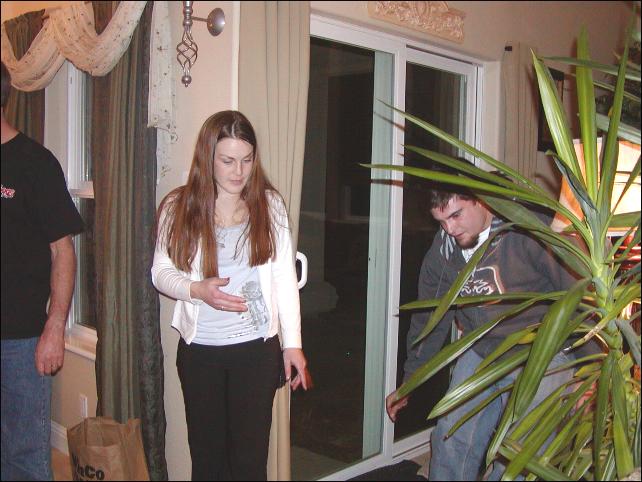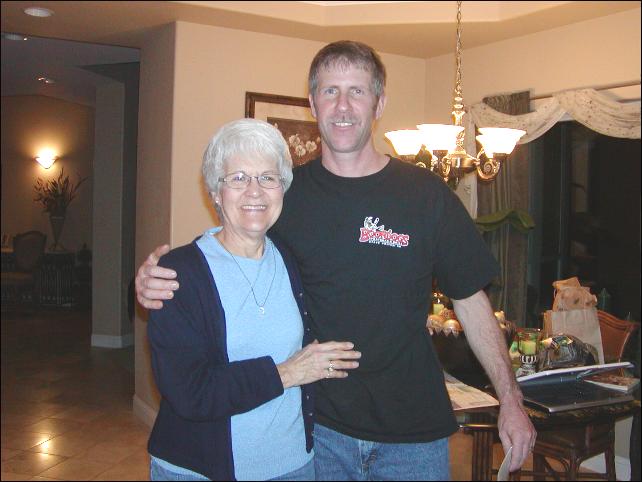 A brief pose with Darlene and Kirk.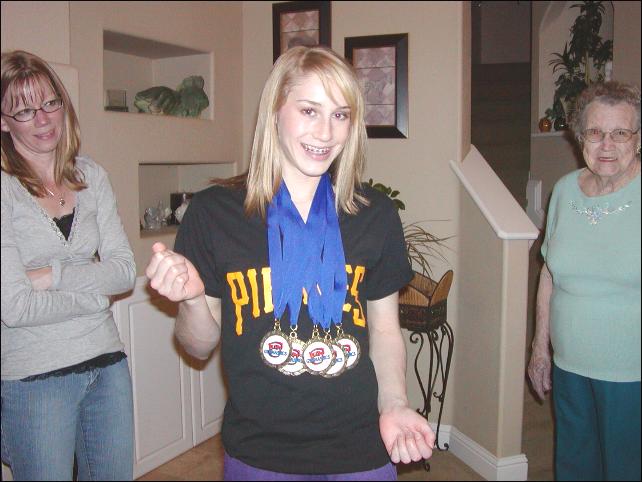 Megan shows us her medals she won at her gymnastic competition in Reno last Saturday. She placed third over all.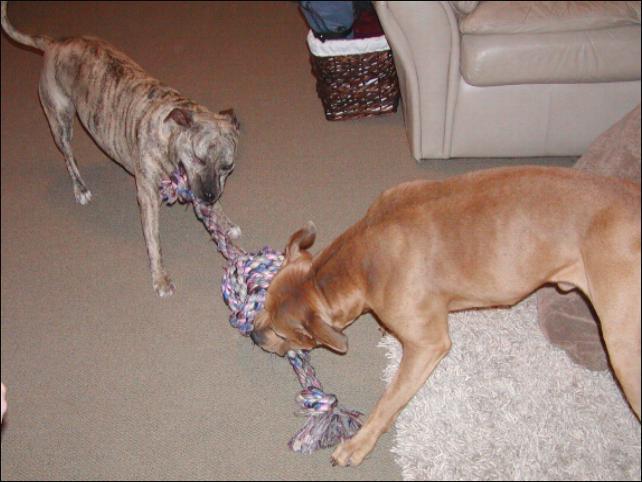 These two have just about worn themselves out with a tug of war.
It's been a wonderful evening with our dear Kirk and family. We love you and hope you have a great New Year.