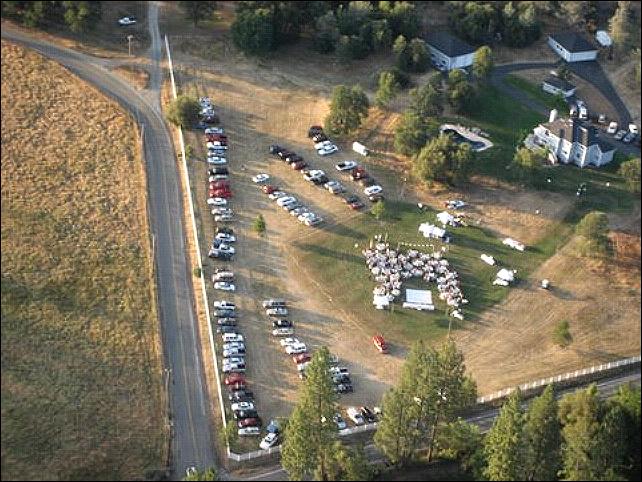 Guy and Vicky's Wedding
(June 16, 2007)
It's a beautiful June Saturday afternoon, and we're all here to celebrate the marriage of Guy and (our first grandchild) Vicky at her family home. As the guests arrive they enjoy soothing music played by Stacey on her harp. The Processional is "Somewhere Over the Rainbow." Dan Miller performs the ceremony, during which time there is a pause for Cheryl and Katie to sing, "When You Say Nothing at All." These are the pictures I took, but eventually will add those taken by others. I've also included a few short movies, so look for the links.

Grandparents of the groom Marion and Kyle Greever with usher Brent.

Grandparents of the bride...Bonnie and Mel McGuire and usher Timmy.

Mother of the groom Francis and husband Ric Sheridan ushered by Brent.

Father of the groom Guy Greever sr., wife Cindy and usher Timmy.

Mother of the bride Margie ushered down the path by son Brent.

Wedding Officiate Dan Miller and the Groom's men.

The groom's nephews...Ethan, Zachrie, and Dominic Garrity are ring bearers.

The bride's cousin's Katie and Amber Noble are Flower Girls.

Bride Vicky walks down the flowered path on the arm of her father Tim.

....Where he gives her away with a kiss on the cheek.

The wedding ceremony is about to begin.

The bride and groom exchange vows and rings...

And a kiss.

Congratulations to the new Mr. and Mrs. Greever...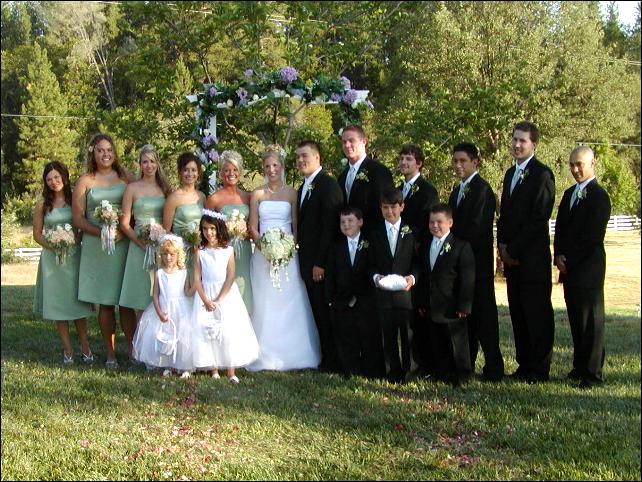 The Bride and Groom and their Attendants. Vicky, Amanda, Leah, Carrisa, Kayla and Heather. Guy, Chris, Joey, Freddy, Tony, and Randy. The Flower girls are Katie and Amber. The ring bearers are Zachrie Ethan and Dominic.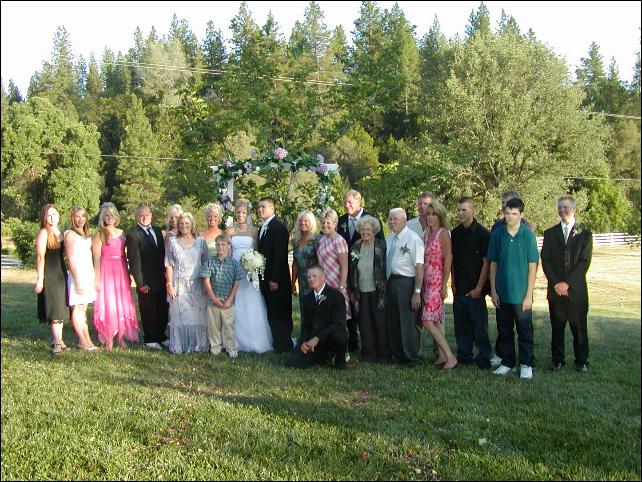 The Bride's family.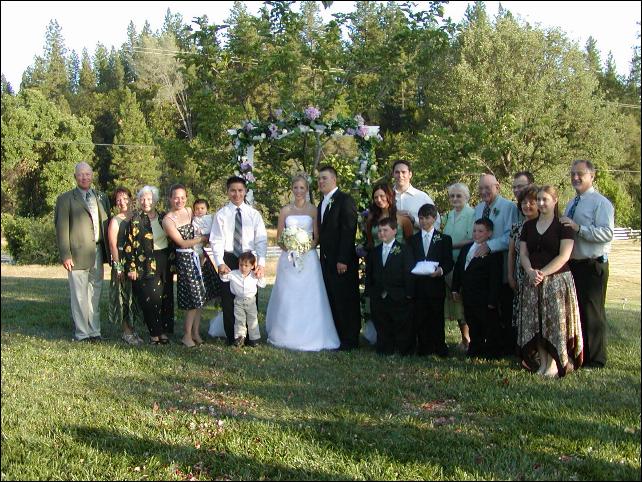 The Groom's father and family.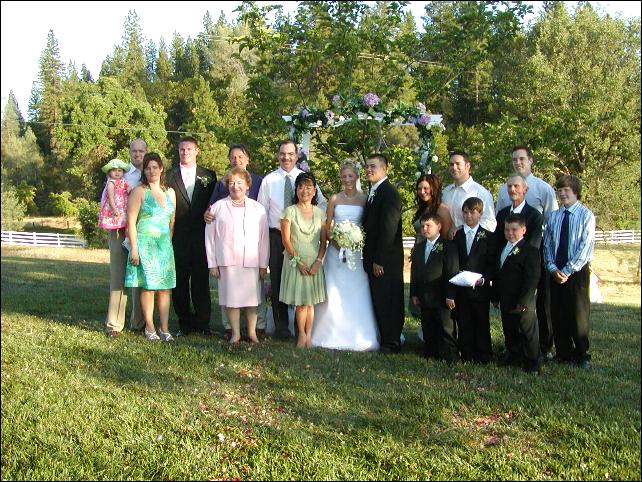 The Groom's mother's family.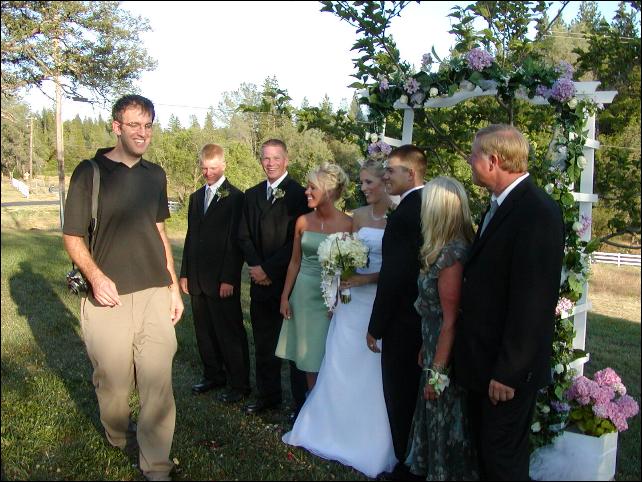 A few laughs with the photographer.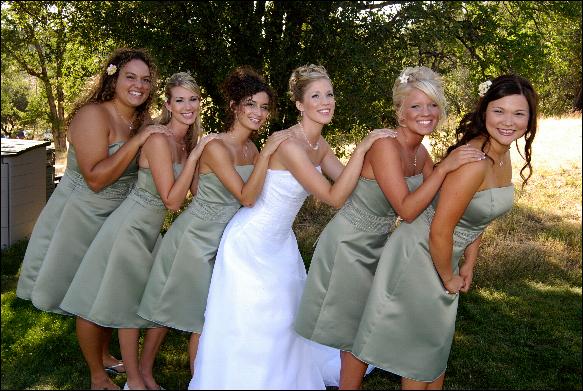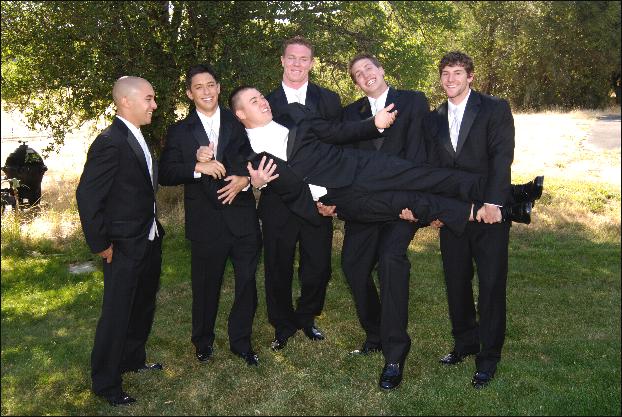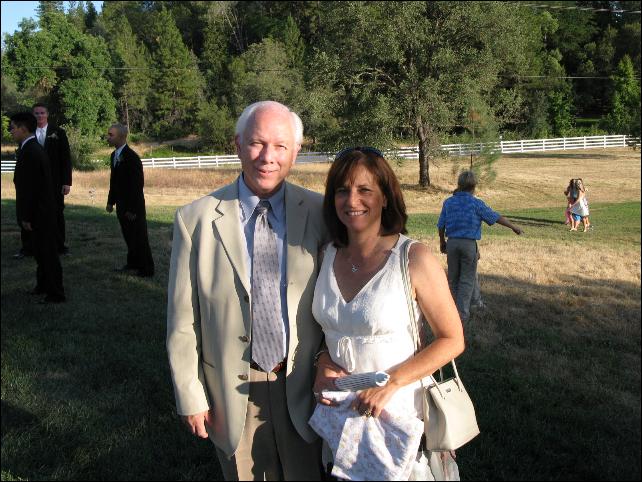 Bob and Carole Poole.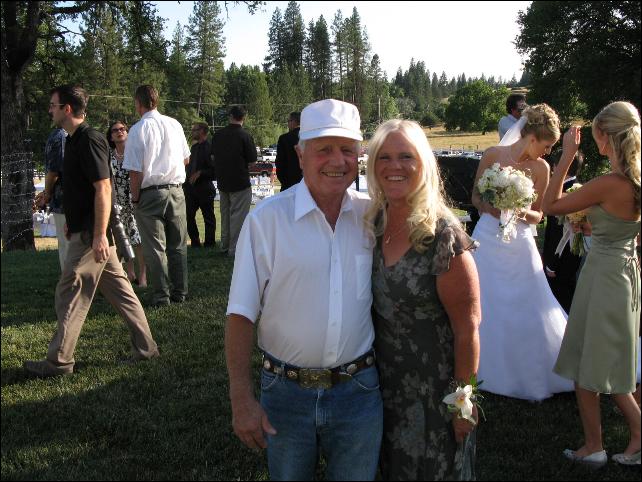 Roger and Margie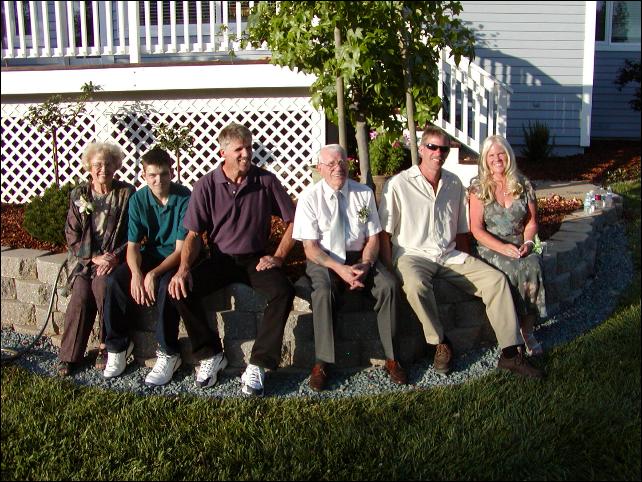 Grammy, Doug, Mike, Papa, Kirk and Margie.
Greg, Shauna, Kathy, Grant, Lisa and Dave.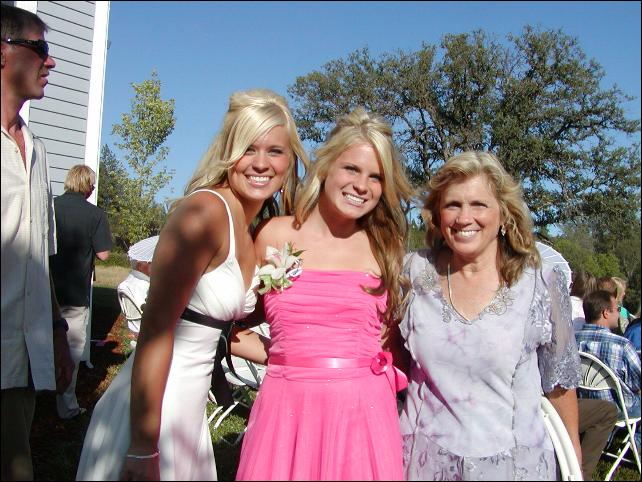 Jen and the two songsters Katie and mom Cheryl.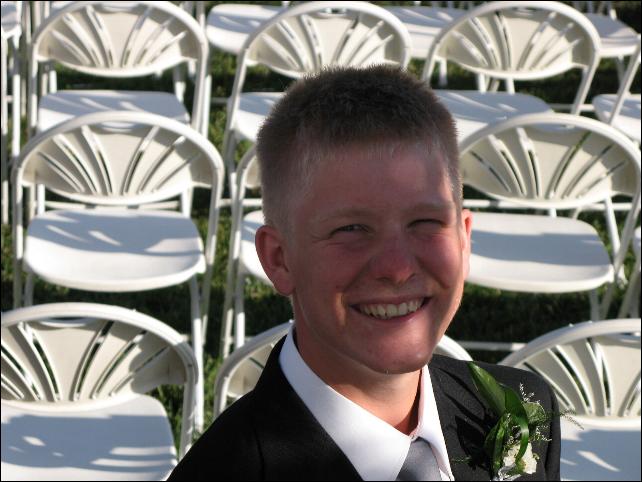 Brent and Timmy were ushers.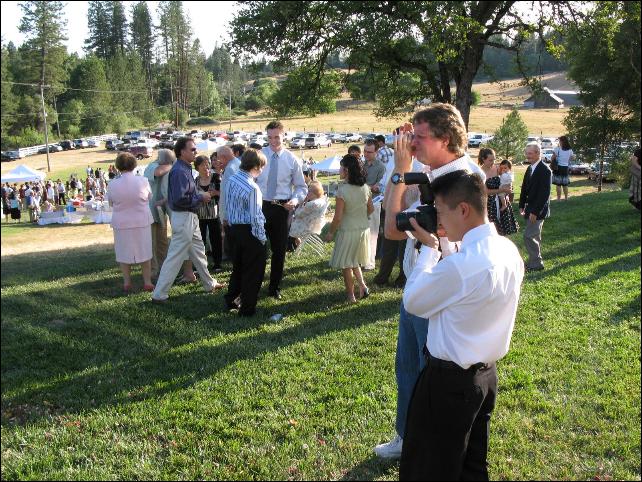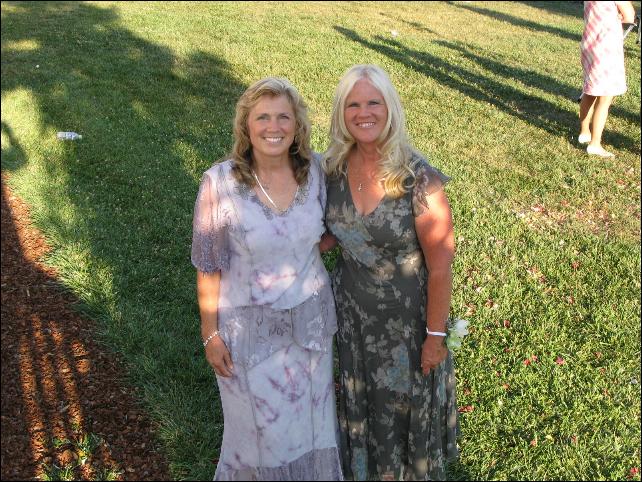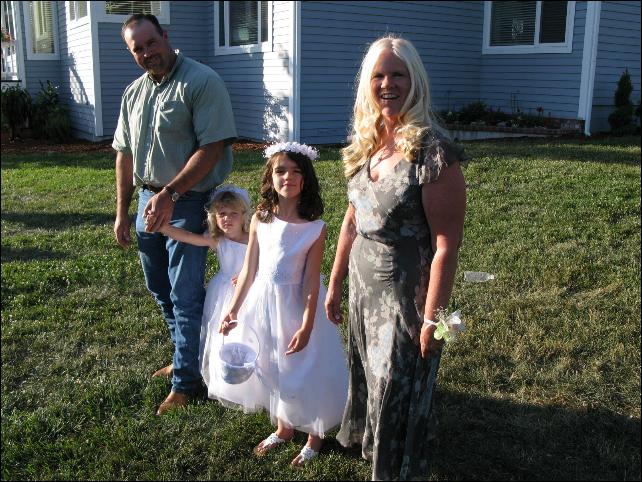 Tom, Amber, Katie and Margie.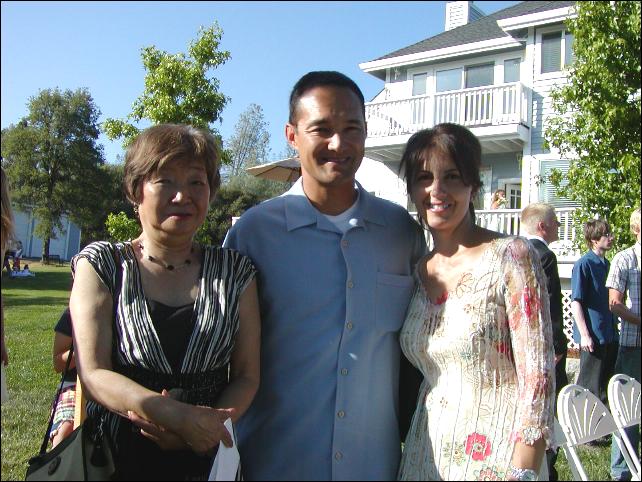 Toni, son Armin and his wife.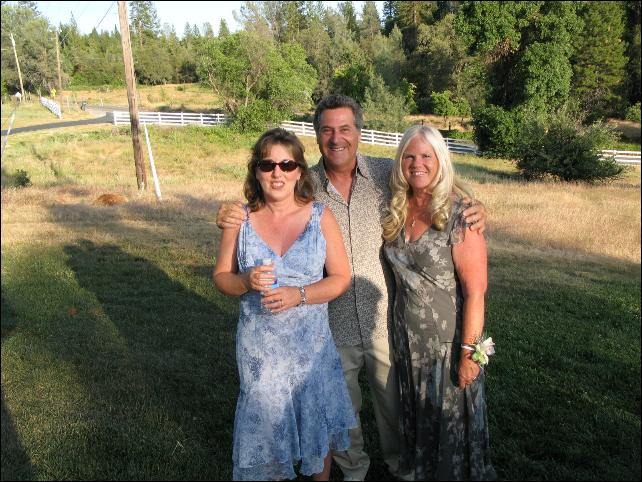 Robin and Al Mangini and Margie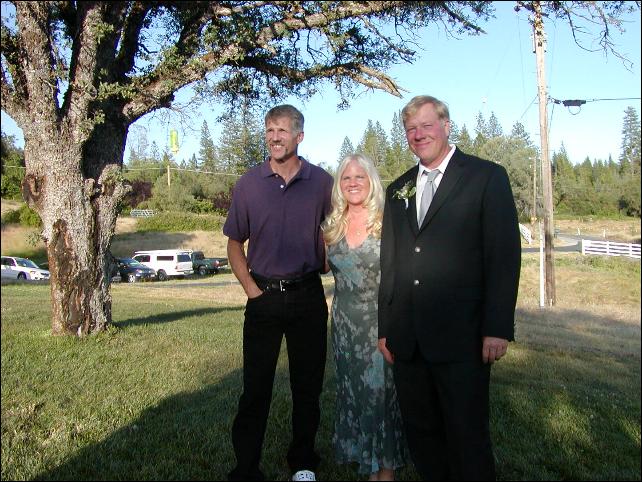 Mike, Margie and Tim.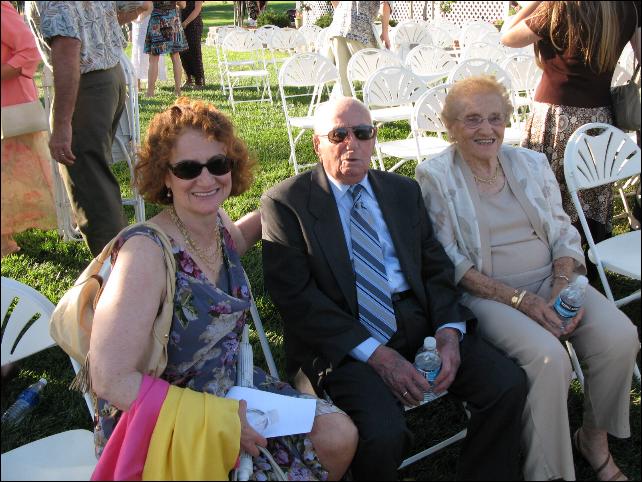 Marilynn, Uncle Dick and Aunt Eve.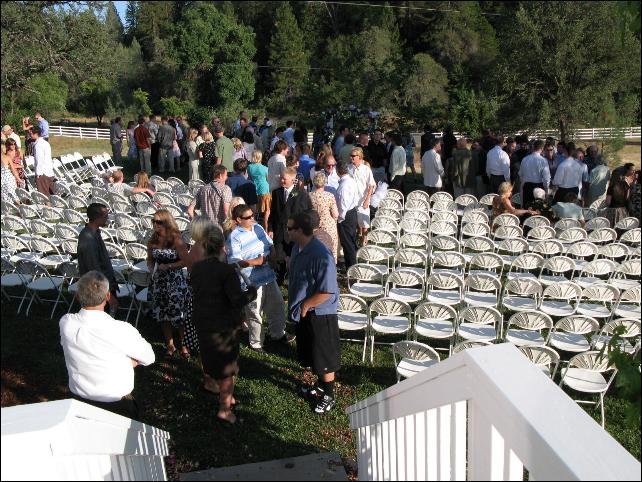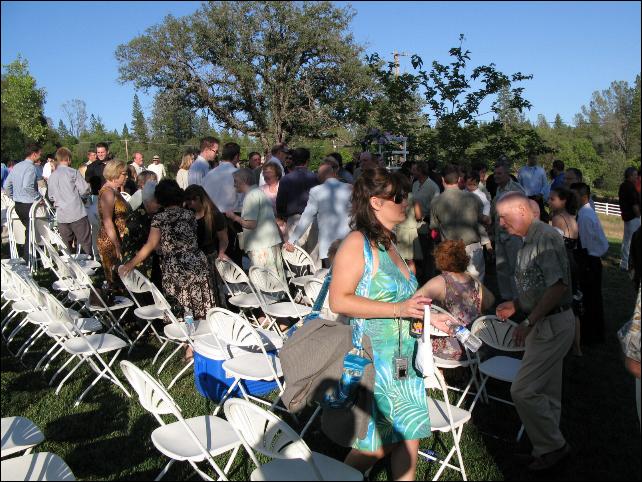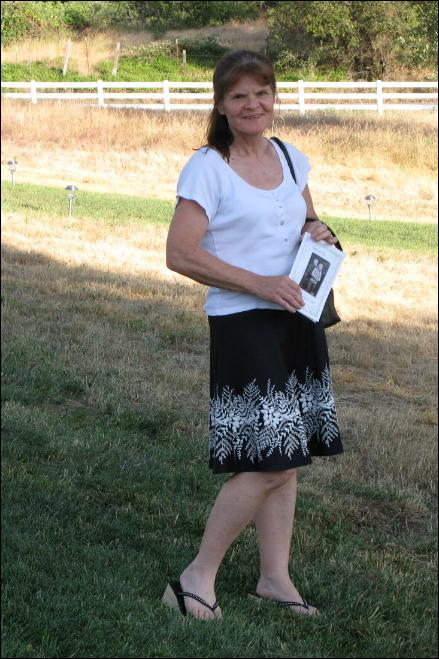 Renate DeMartini.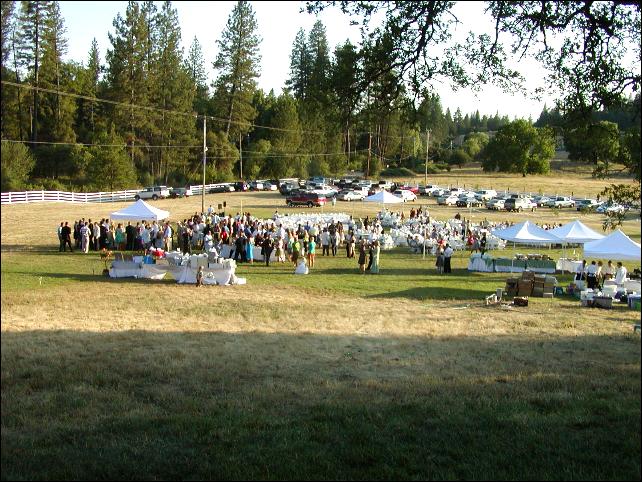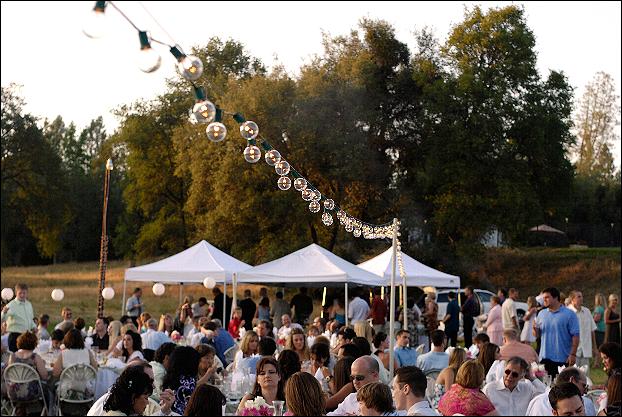 Following the ceremony, we move down the hill for dinner and more fun.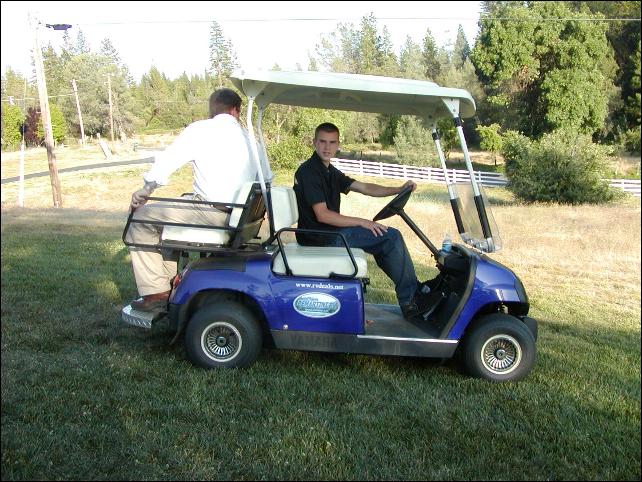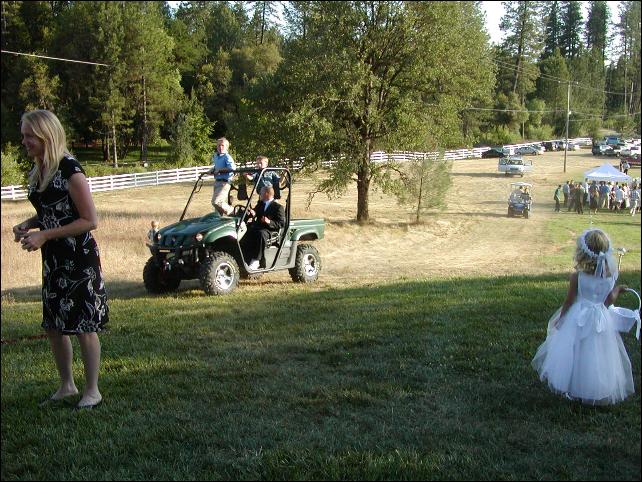 Drew and Bradley provide shuttle rides for some of us. The Bridesmaids, Groomsmen, and newly weds proceed down the hill to take their places of honor at the banquet table.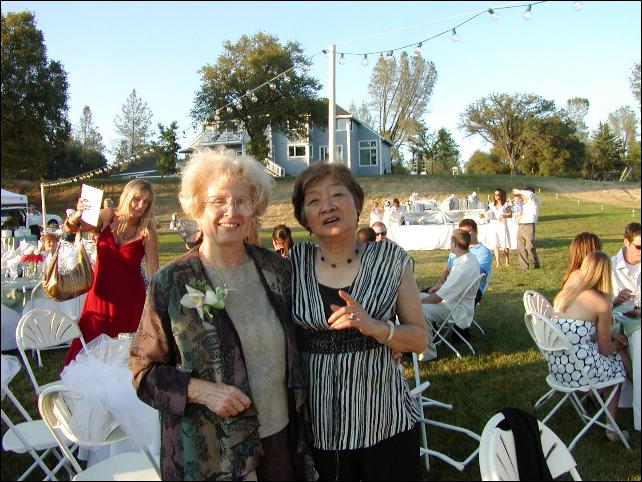 I must say the welcomed breezy afternoon gave me a bad hair day. Toni's explaining how we've been friends since 1953, when Vicky's mother was a baby. Today, Toni and her family shared a table.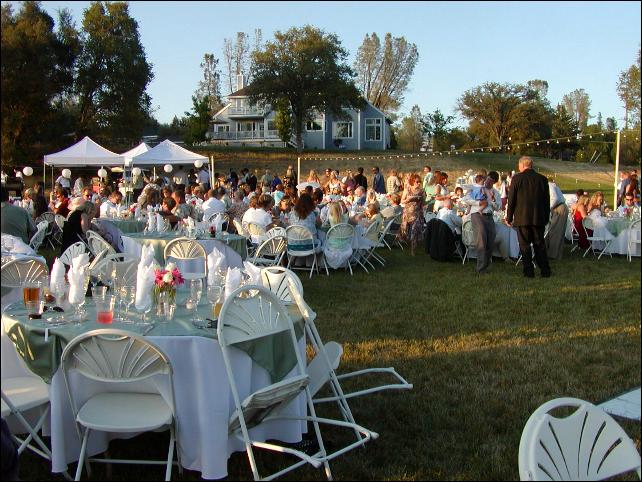 Everyone's lining up for a delicious dinner.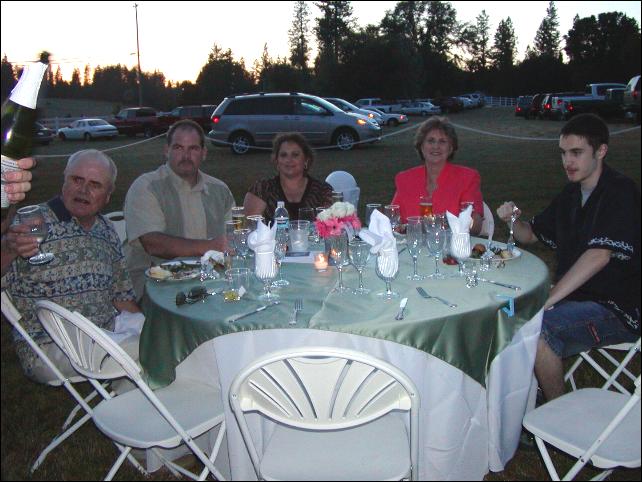 Chip, Tug, Julie, Adrienne and Chris. Chip said the affair reminded him of Camelot.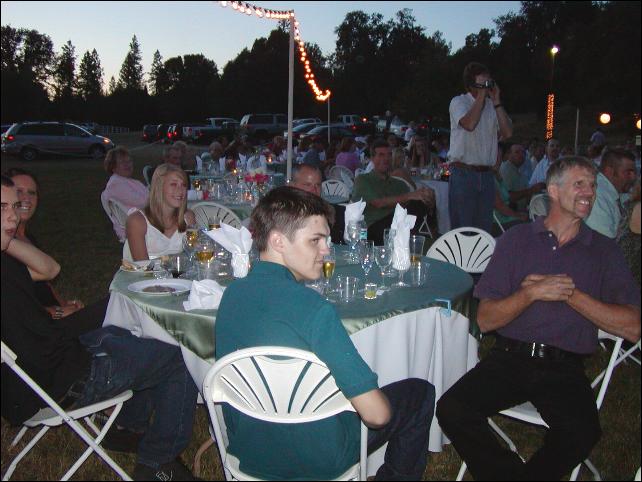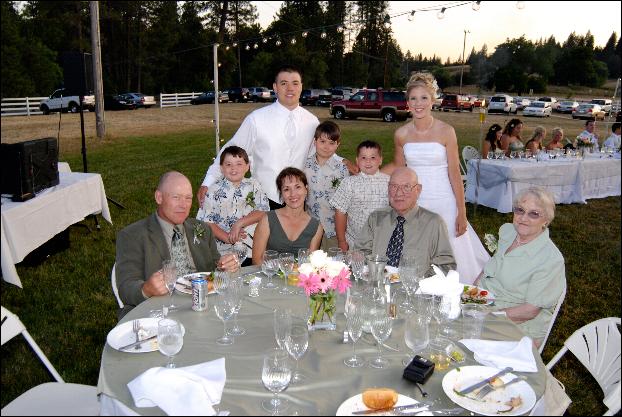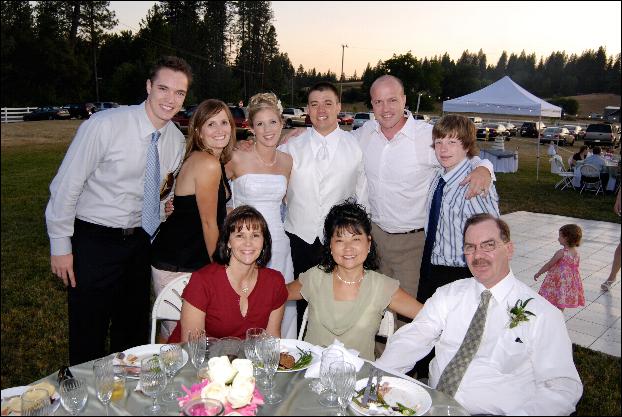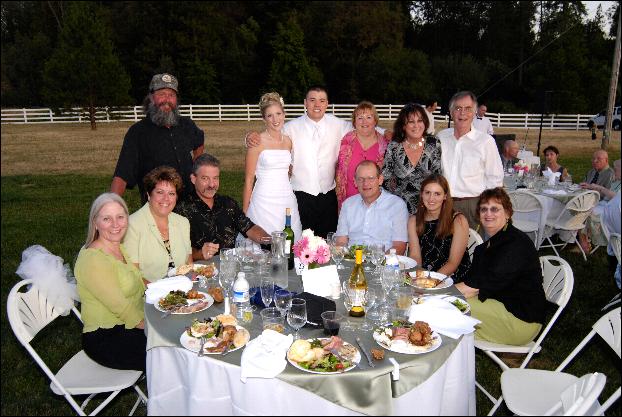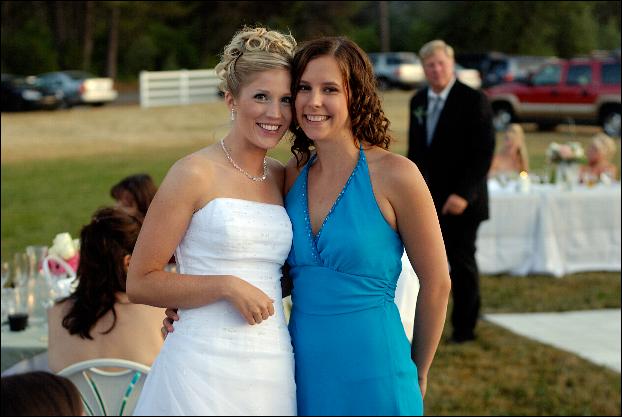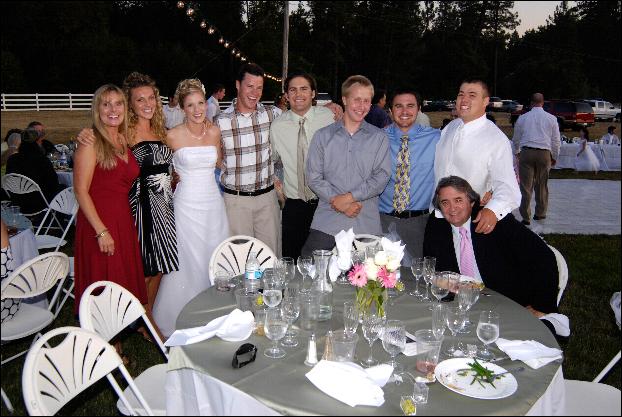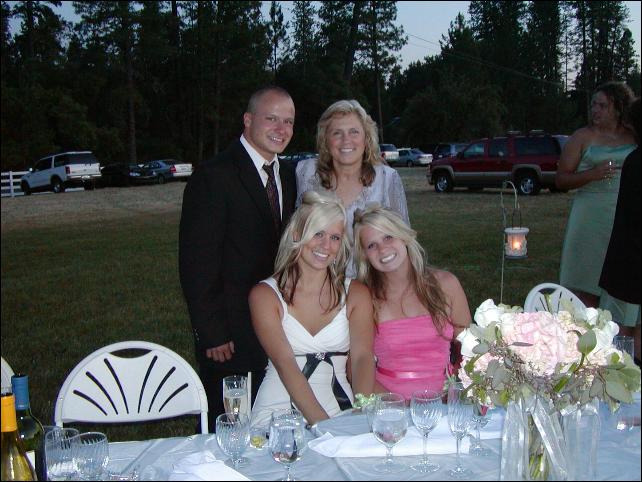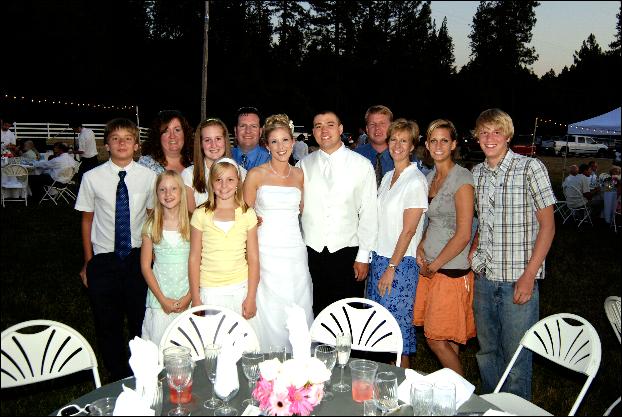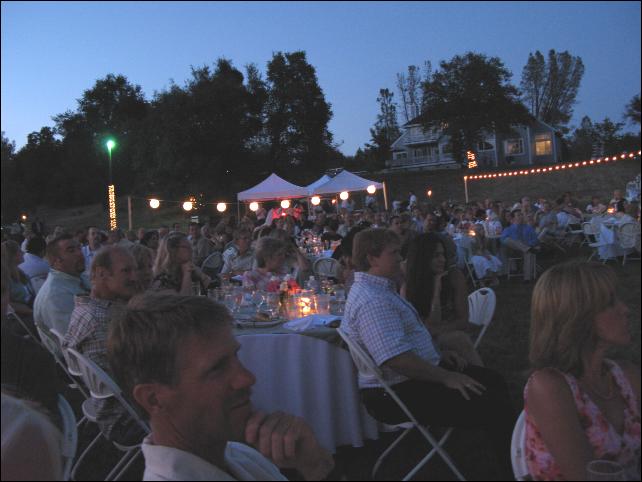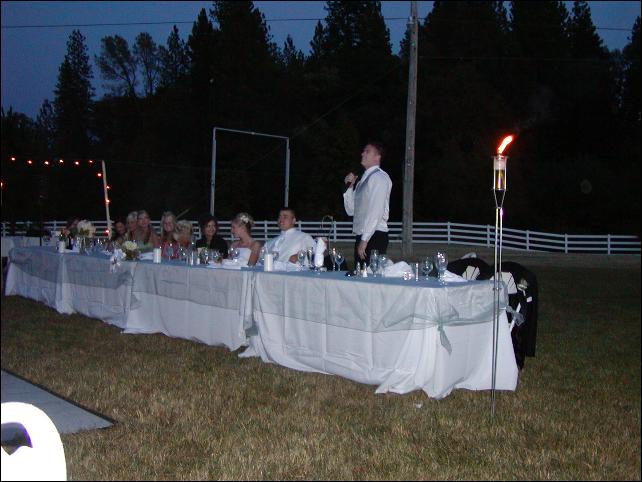 A wedding toast and lots of funny speeches.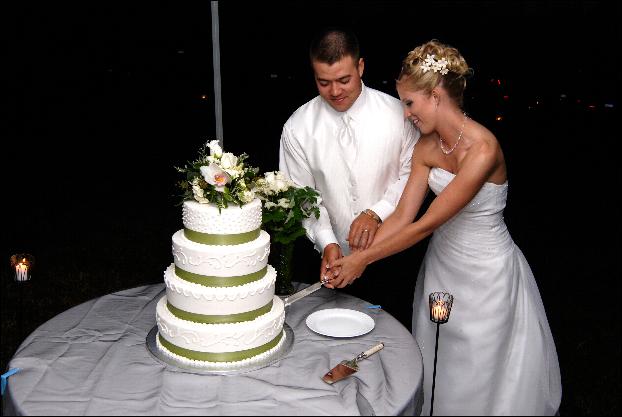 Guy and Vicky cut their beautiful, delicious wedding cake.....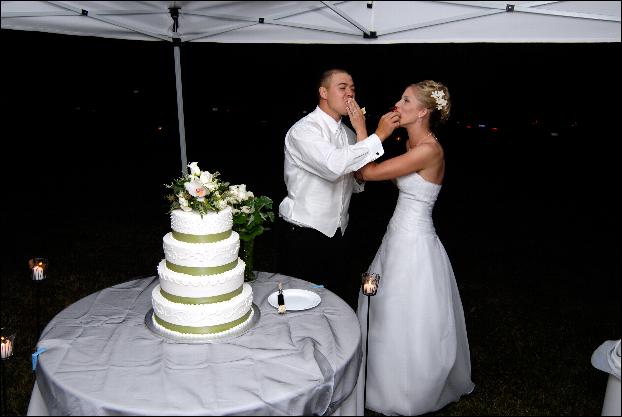 ....and share the first piece.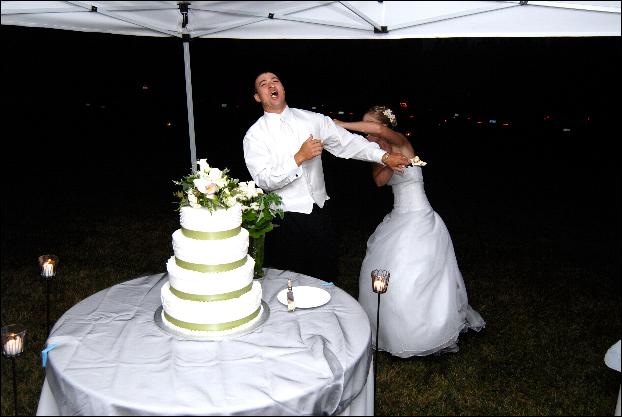 Oh! It can get a little messy!...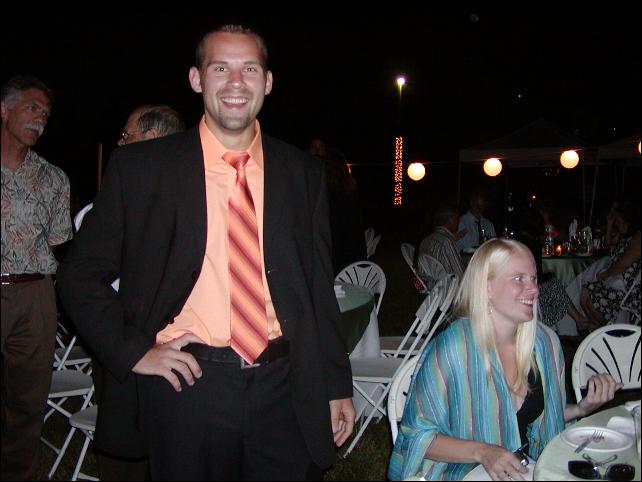 Matt and friend.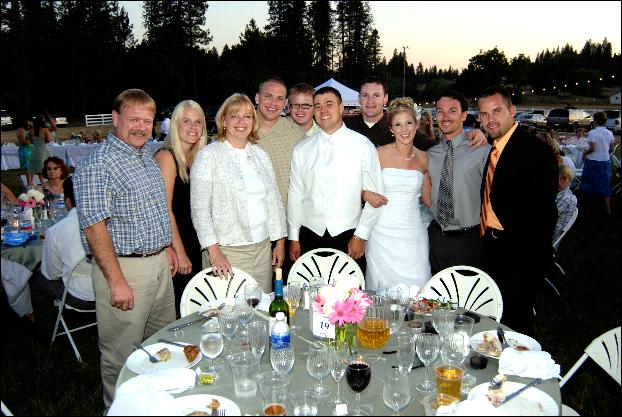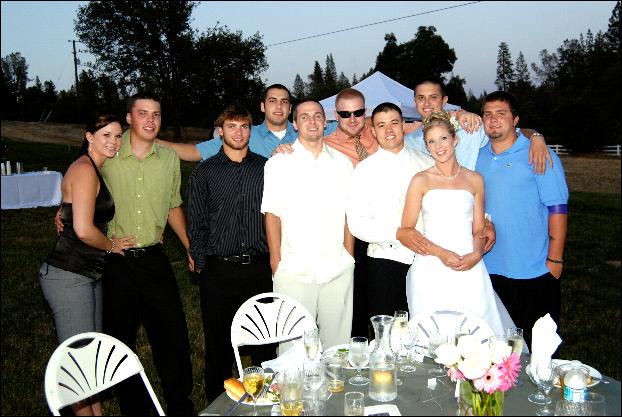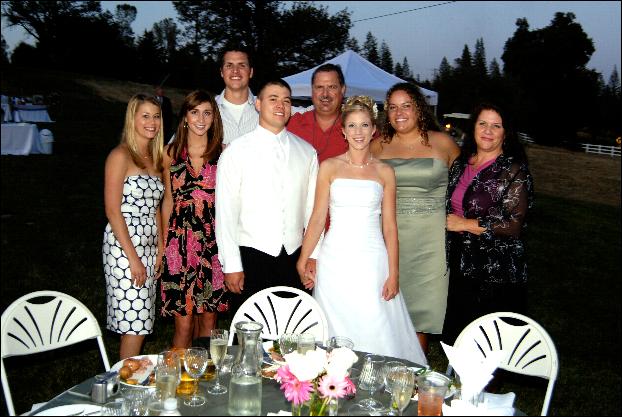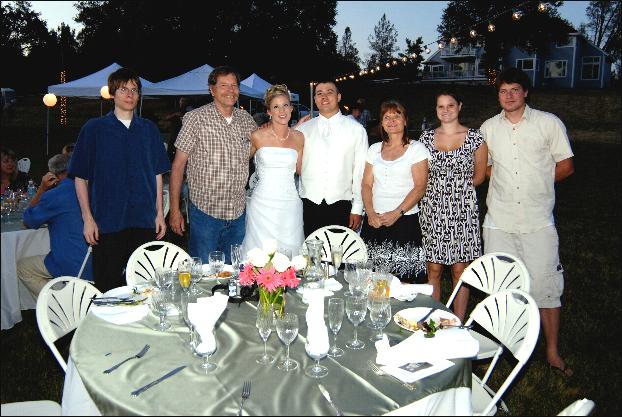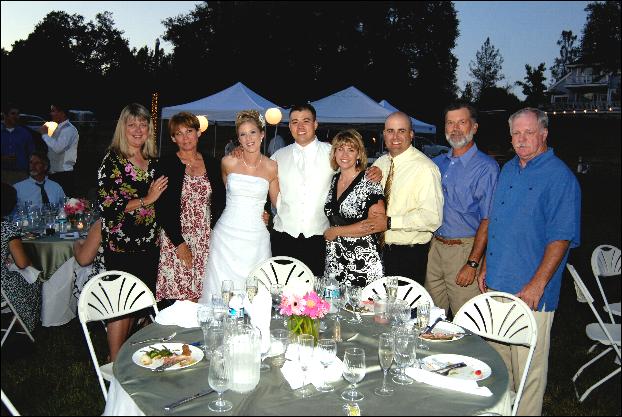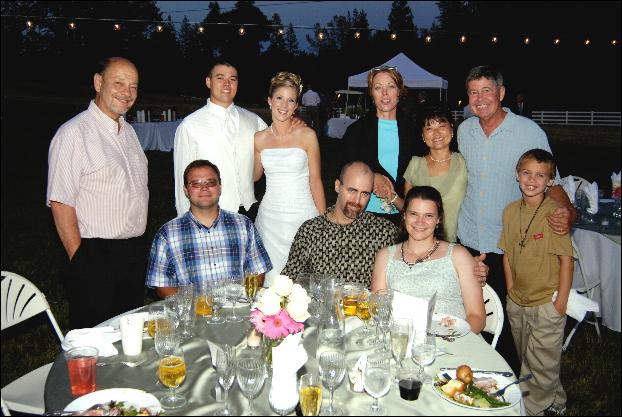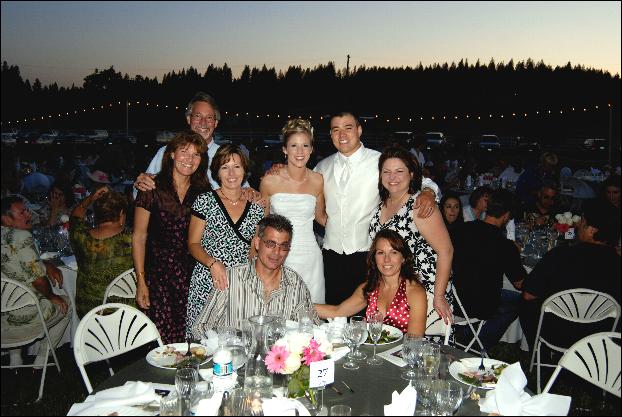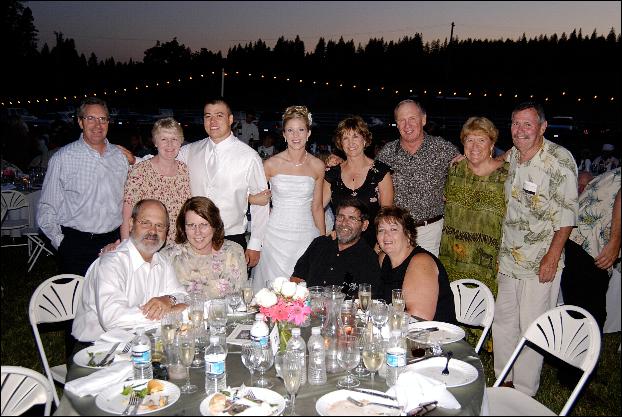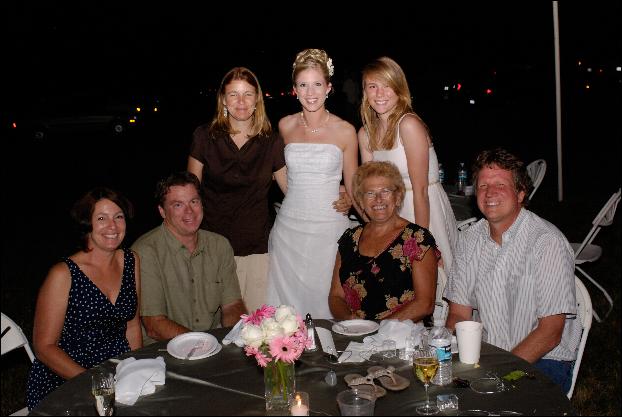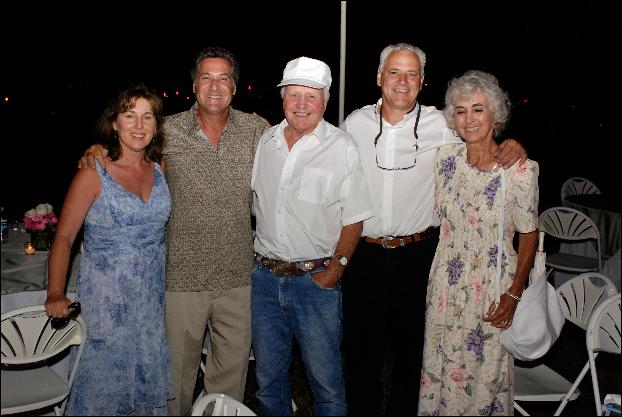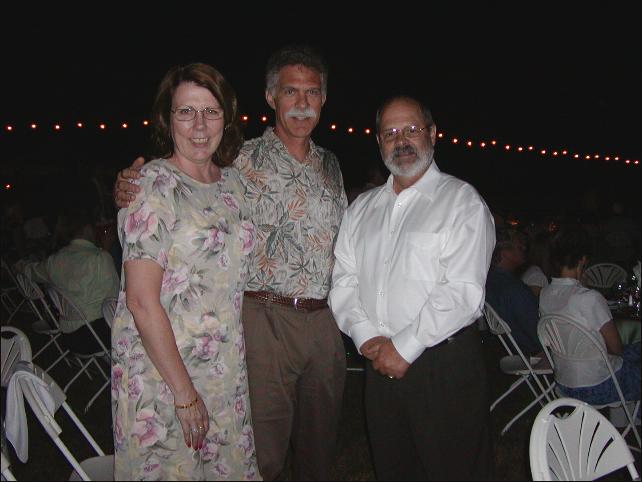 Patty, Tom, and John.
A little hug between sisters.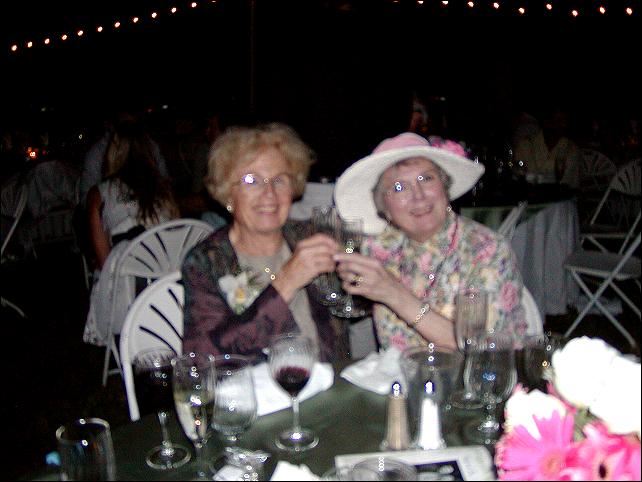 ....And a toast! Lisa...the photo is fuzzy. Are you alright?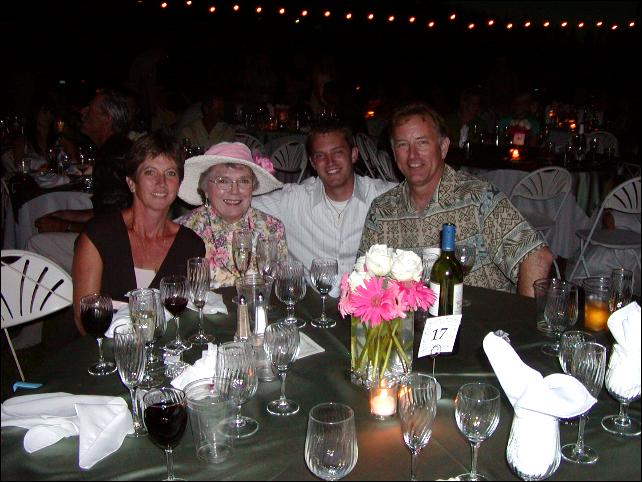 Kathy's family, but where's Shauna?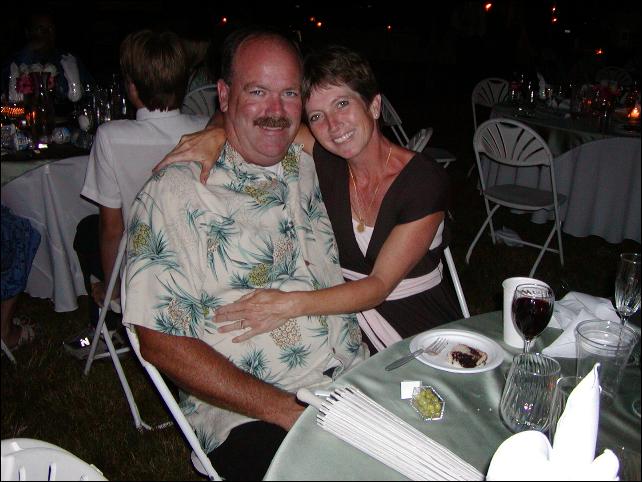 Dave gets a hug from Lisa...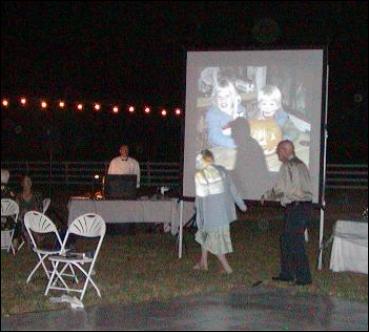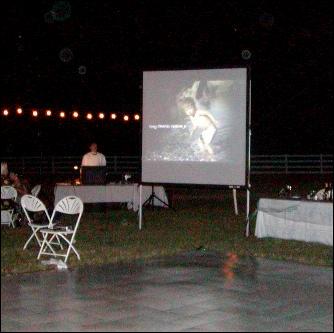 Visiting evolves into a couple of memory lane slide-shows depicting Vicky's and Guy's life so far.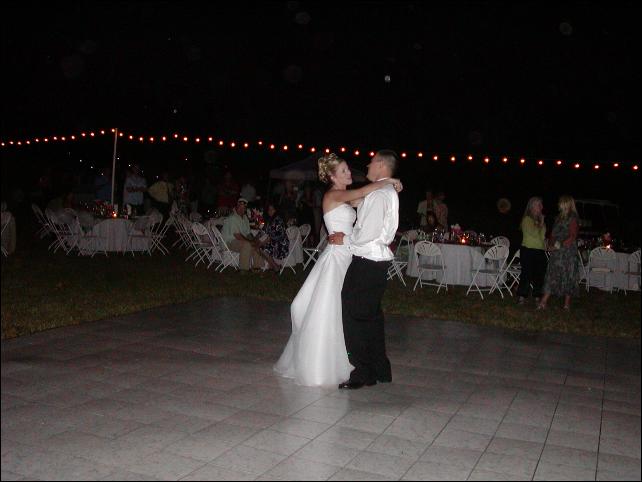 May I have the first dance Vicky?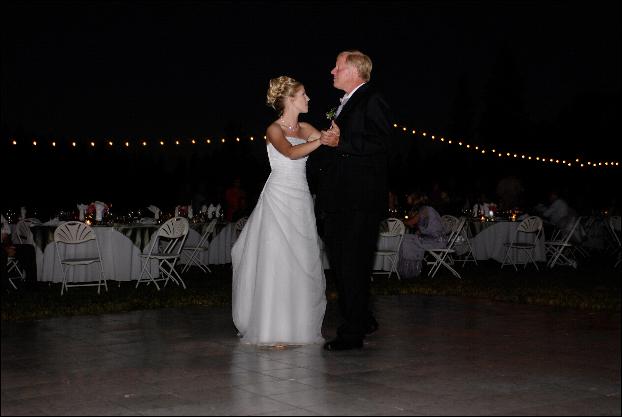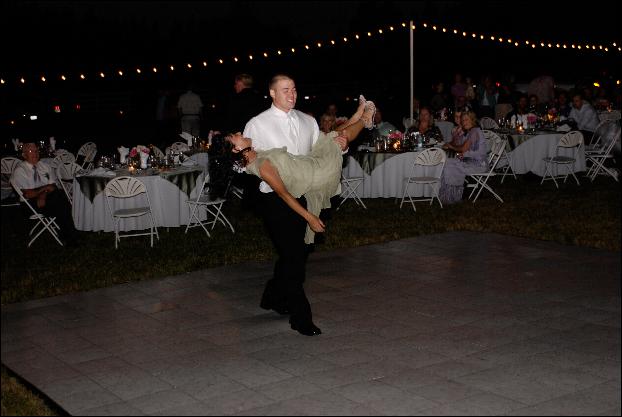 Francis having fun with her son.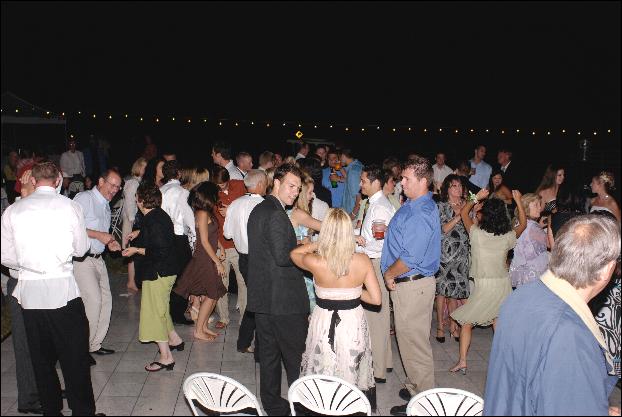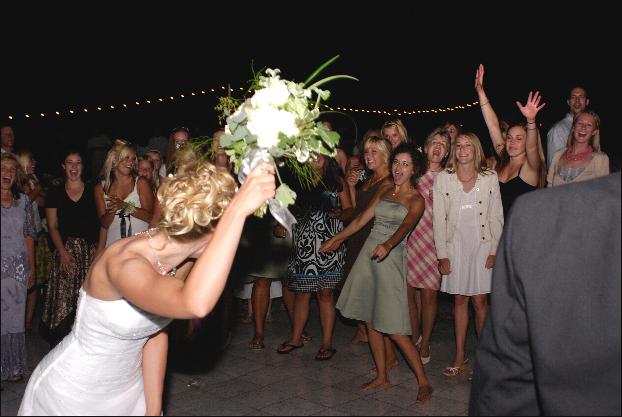 Who will catch the brides bouquet?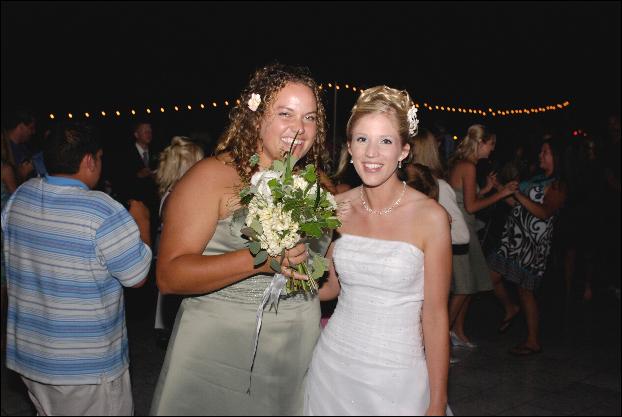 Kayla! She wasn't a great basketball player for nothing...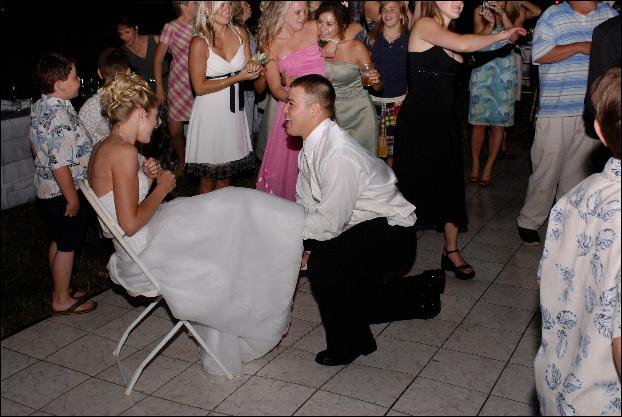 Now for the traditional garter toss to see who'll be the next one to marry.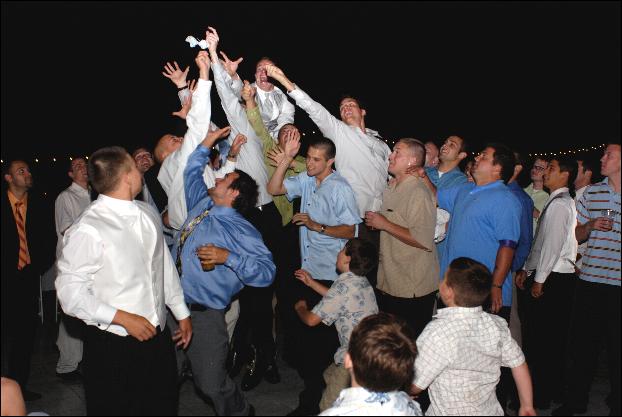 They all seem pretty anxious...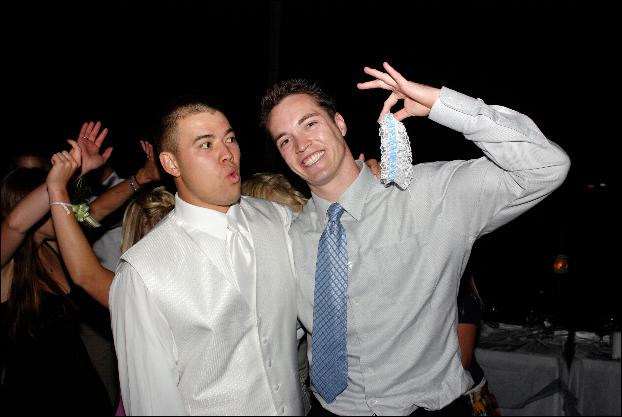 Oh, oh....(Just practicing).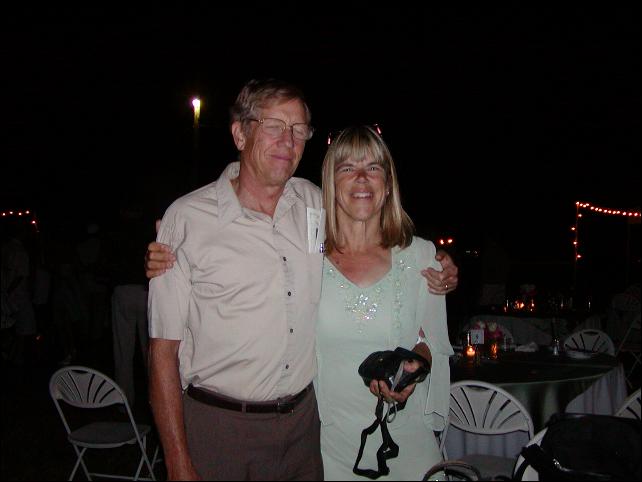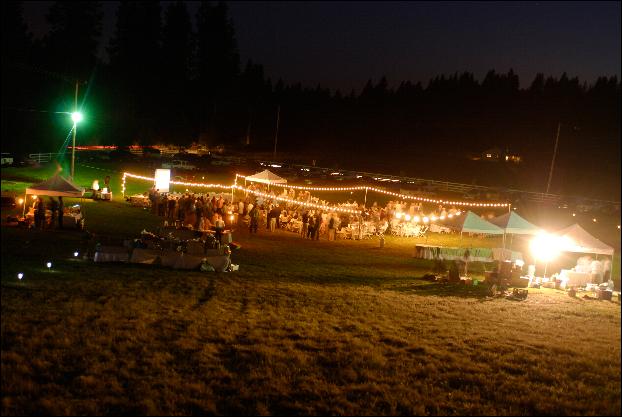 We say goodnight to Jim and Ruth before departing for home. It's been a very special and wonderful day for all of us. Our love and best wishes for the newly weds...that they have a joyous, creative and prosperous life together.

Somewhere over the rainbow...way up high. There's a land that I've heard of once in a Lullaby. Somewhere over the rainbow skies are blue. And the dreams that you dare to dream really do come true. One day I'll wish upon a star and wake up where the clouds are far behind me. Where troubles melt like lemon drops, A way above the chimney tops...that's where you'll find me. Somewhere over the rainbow blue birds fly. Birds fly over the rainbow...why, then oh why can't I? Somewhere over the rainbow blue birds fly. Birds fly over the Rainbow, here now, watch me fly...