Grass Valley Class
of 1950 Enjoy an Evening at
Orlo and Kathy Steele's...
September 9, 2005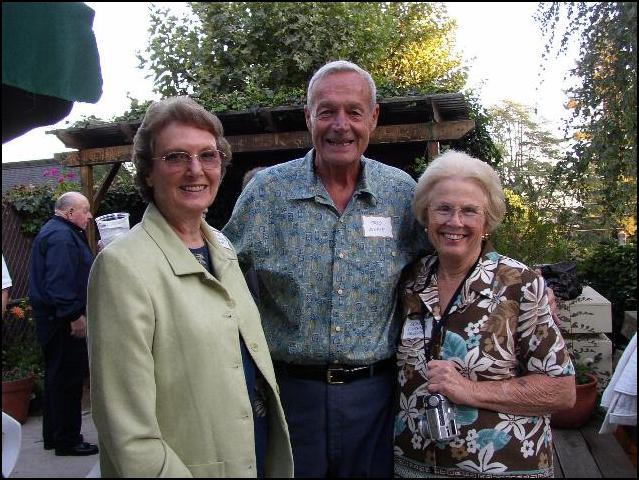 Lillian, Orlo and me.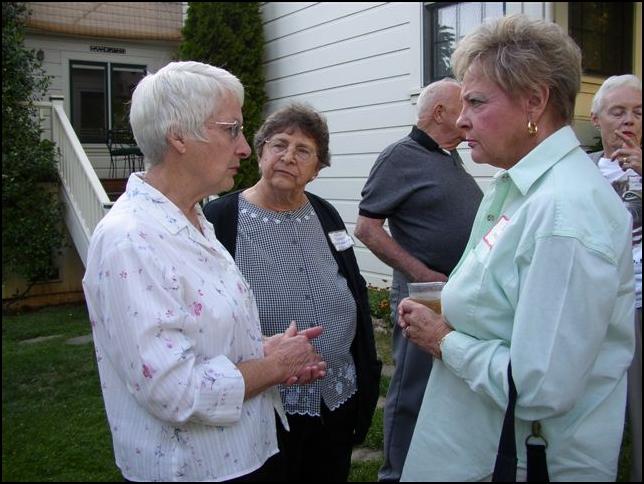 Diane, Sunny and Judy.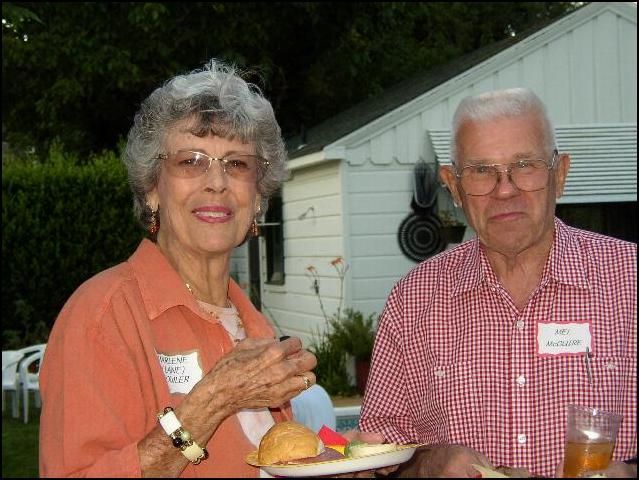 Marlene and Mel.
Vera, Cece, Marlene and Lillian.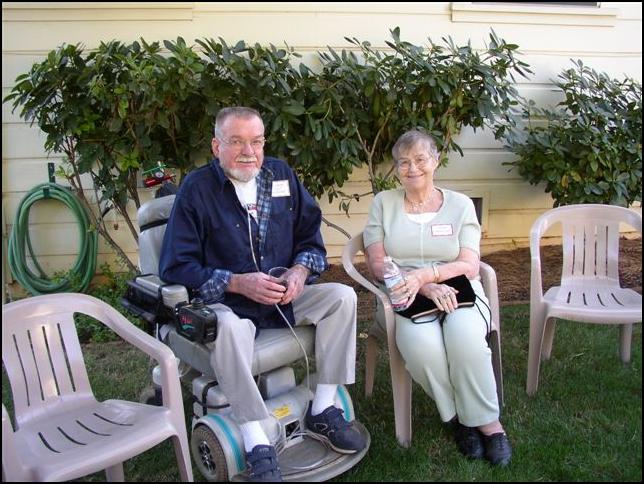 Bud and Wilma.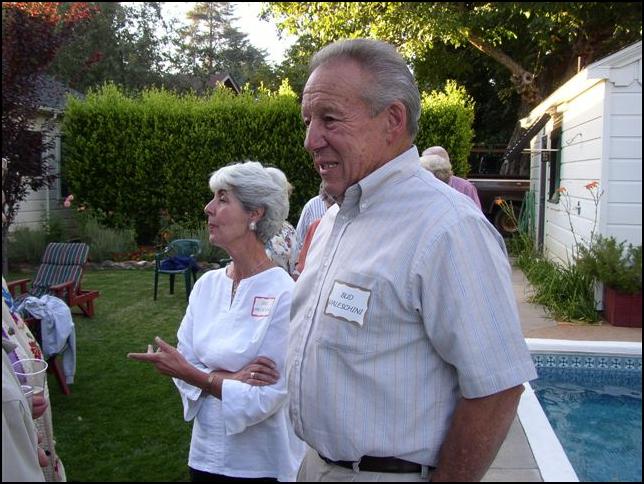 Gail and Bud.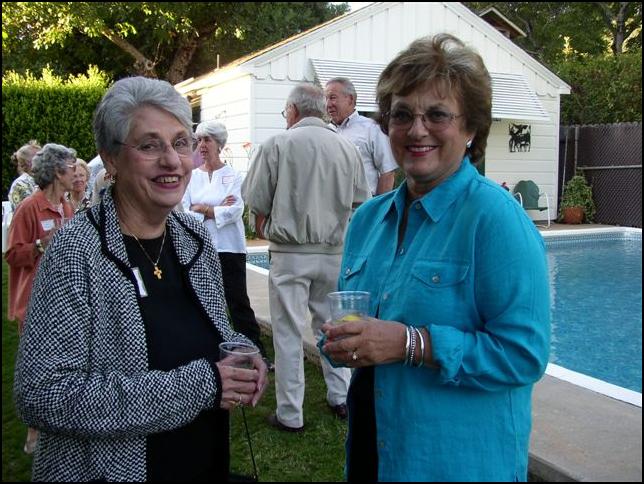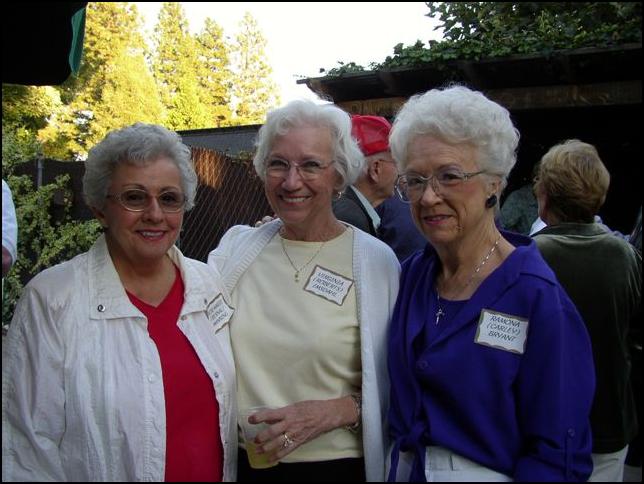 Rosemarie, Virginia and Ramona.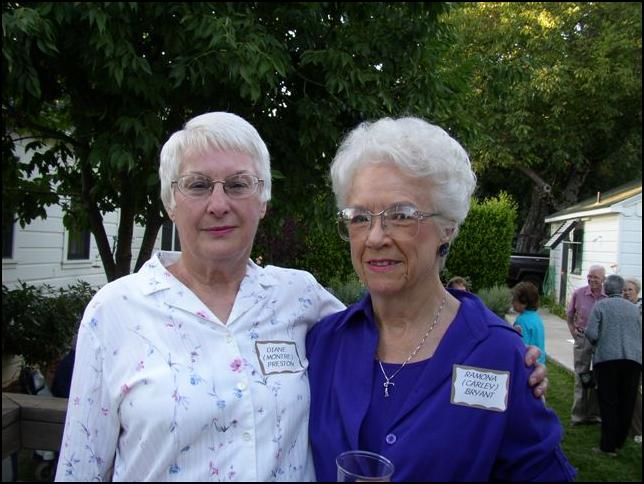 Diane and Ramona.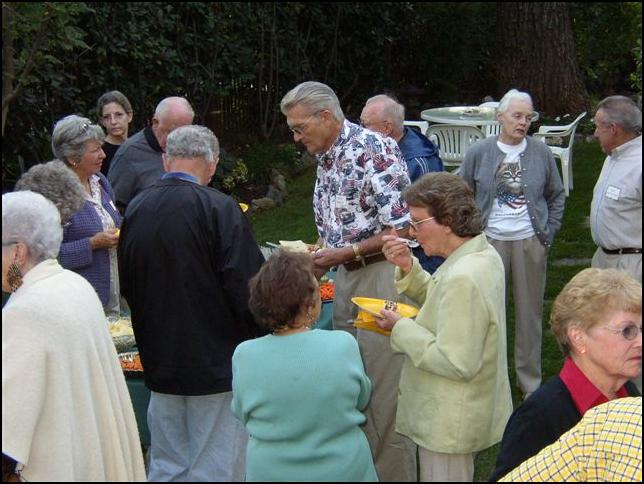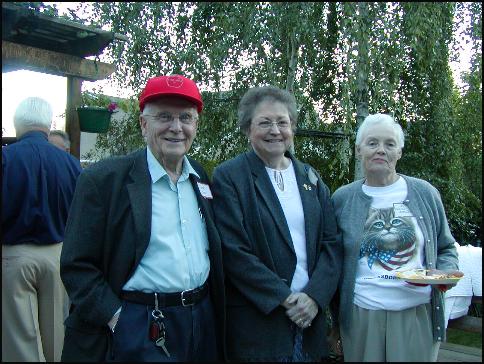 Joe, Roberta and Edna.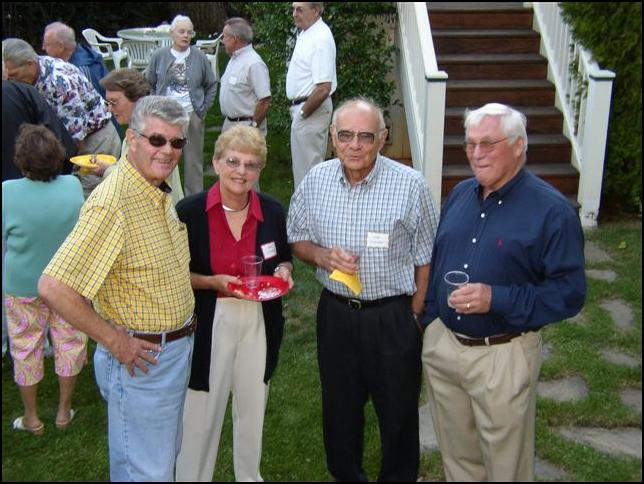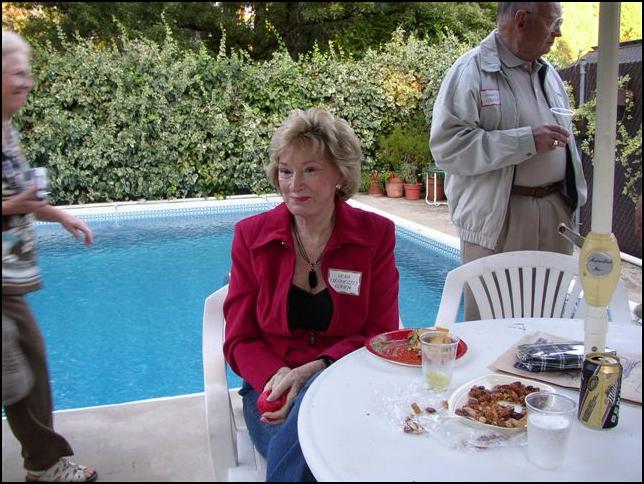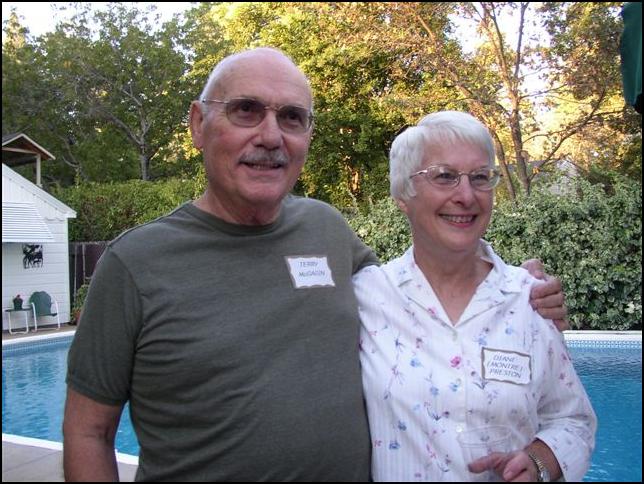 Terry and Diane.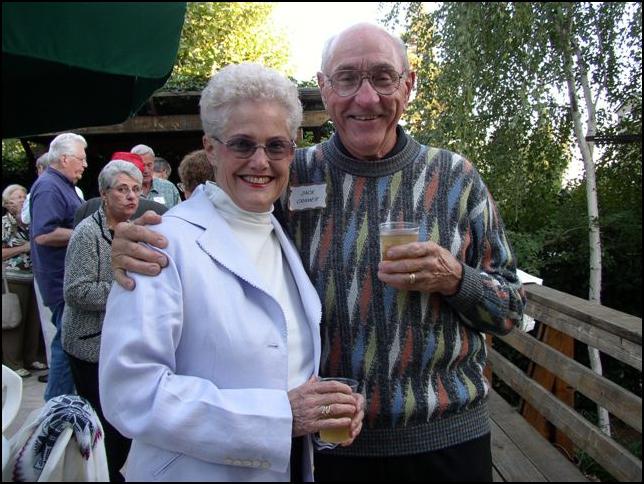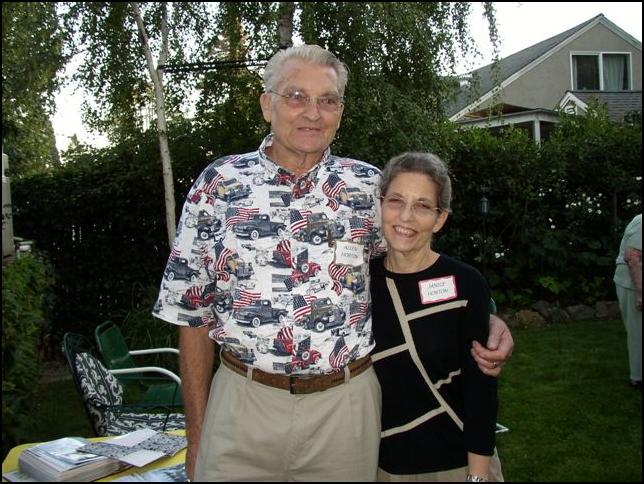 Allen and Janice.
We enjoy our 55th reunion dinner at Alta Sierra Country
Clubhouse the following evening (Sept. 10).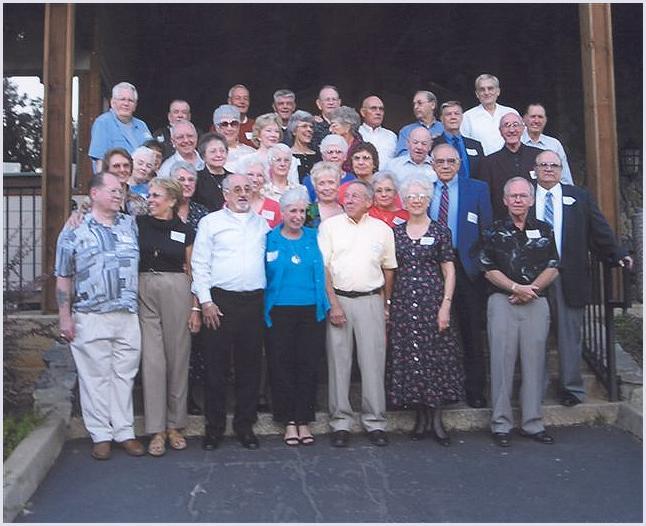 Front row: Don Wirta, Lorene (Lane) Lile, Royce Painter, Birdie (McCully) Lane, Bud Valeschini, Ramona (Carley) (Trentham) Bryant, George Bryant. Second Row: Lillian (Kensinger) Lamb, Edna (Williford) Angove, Cecelia (Gallino) Fowler, Roberta (Ingram) Day, Virginia (Roberts) Imsdahl, Diane (Montre) Preston, Barbara (Moore) Lopes, Eileen (Burke) Davies, Ann (Wells) Snyder, Rosemarie (Bernal) Manning, Bill Thomas, Joe O'leary, & Ross Miller. Third Row: Edith "Sunny" (Rademaker) Forrest, Gene Cole, Pat (Holt) Peterson, Vera (Seghezzi) Cohen, Marlene (Lane) Fowler, Eleanor (Hooper) Moore, Bob Jamerson, Jack Cramer & Neil Robinson. Fourth Row: John Berryman, Bud Barnhart, Orlo Steele, Bob Gere, Bill Deal, Terry McGagin, Richard Reed & Allen Horton. We arrived just as they finished taking the picture, so I'm not in it. However, Bud Barnhart worked it over and...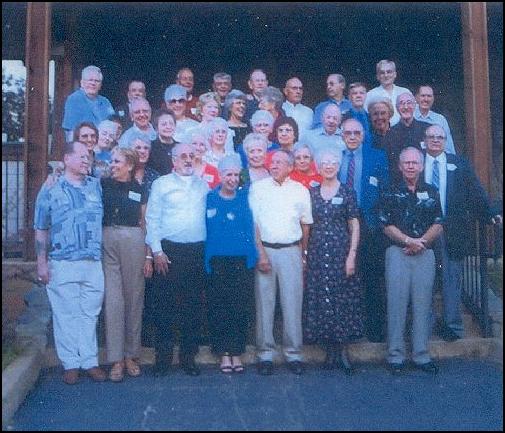 There I am...next to Jack!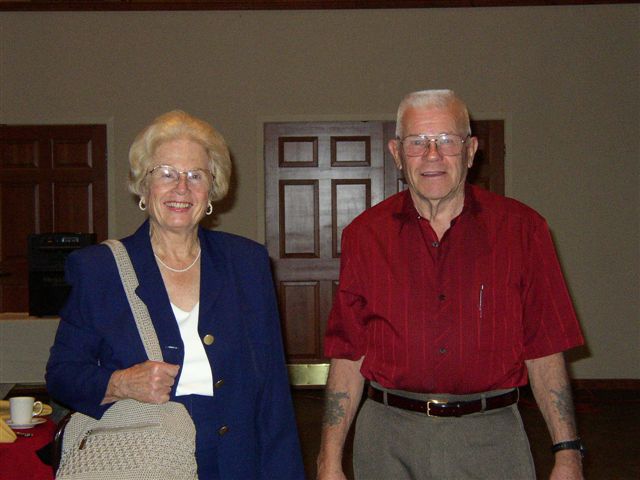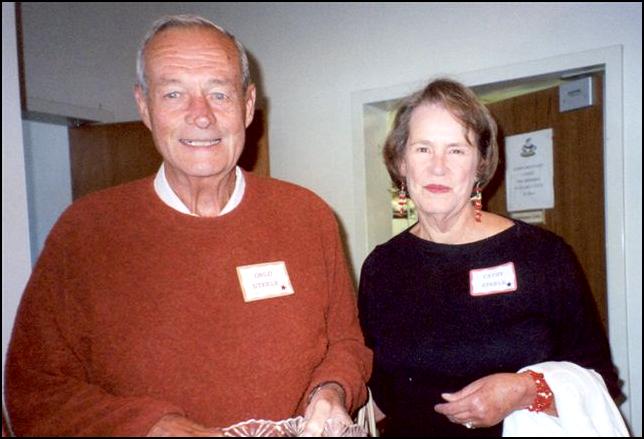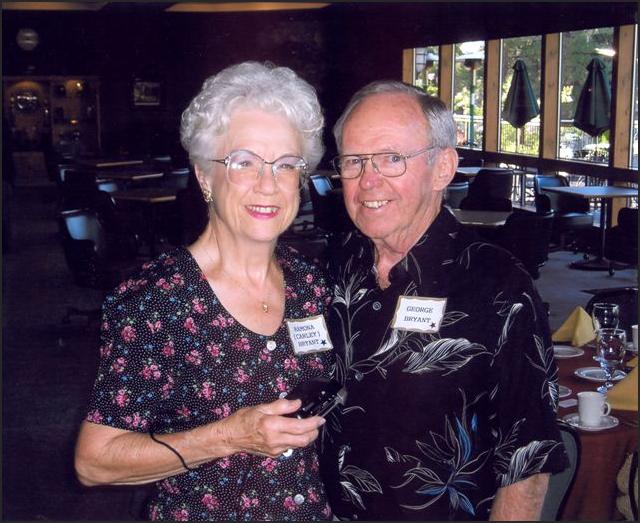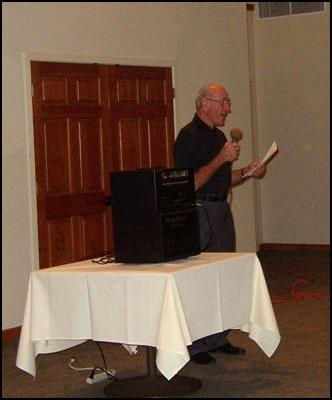 We're listening to Jack's senior rendition of Elvis Presley's
"Are You Lonesome Tonight?"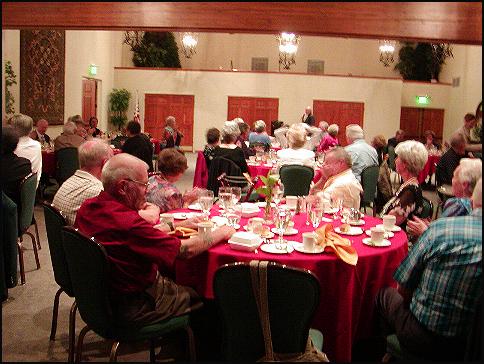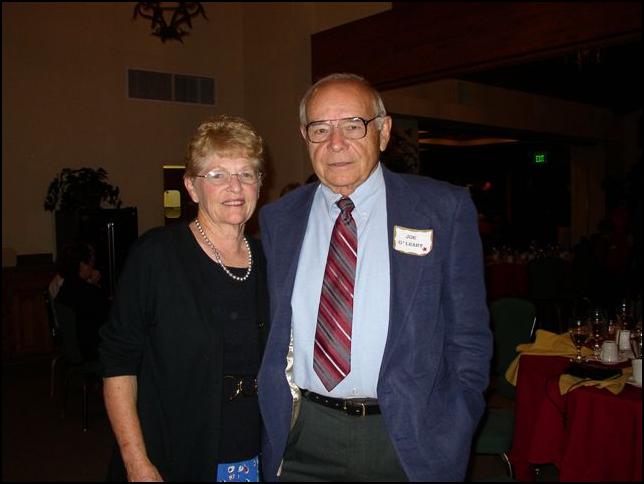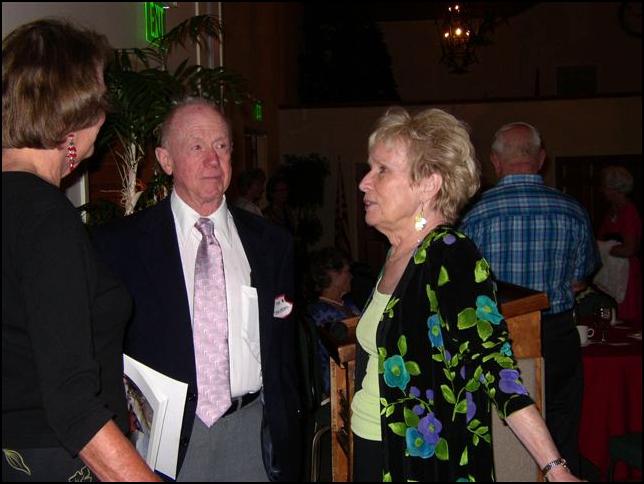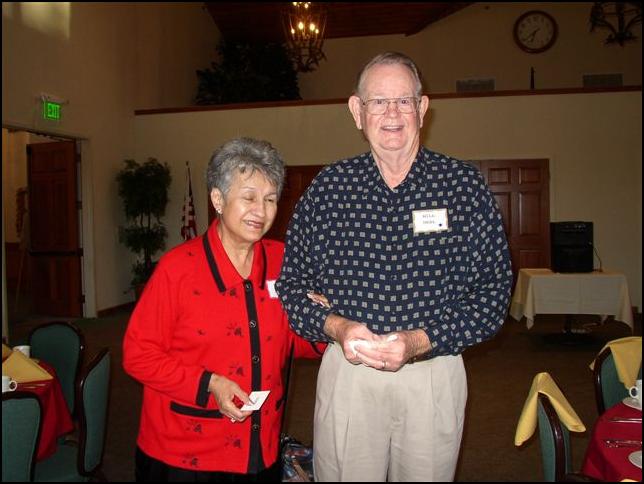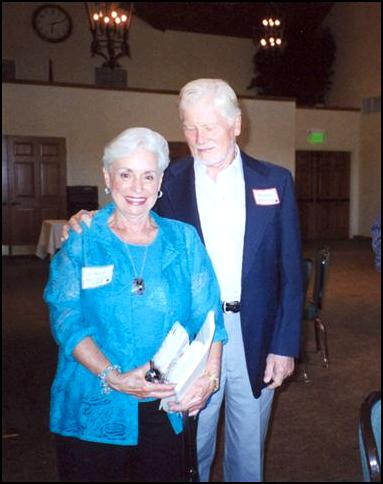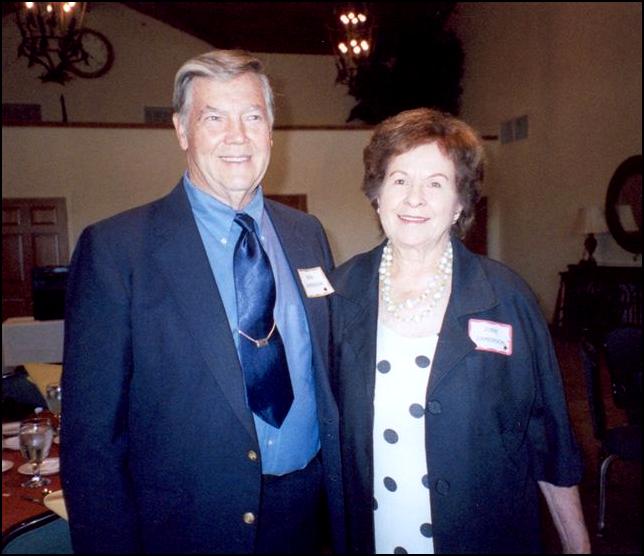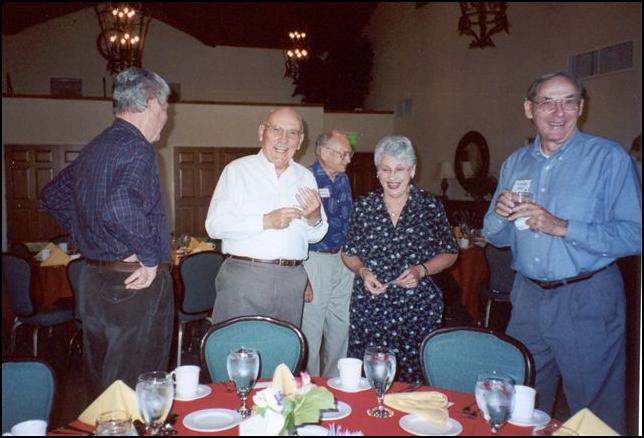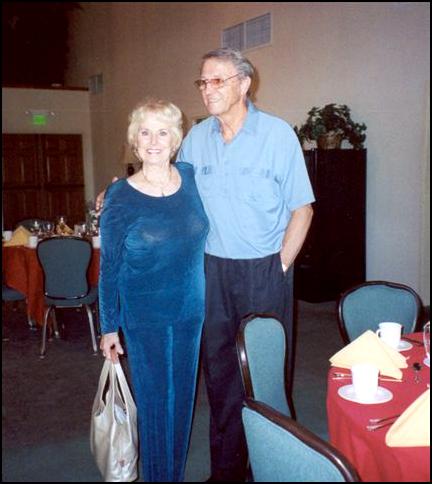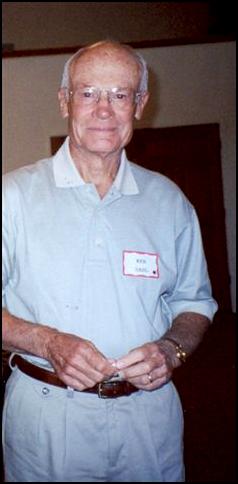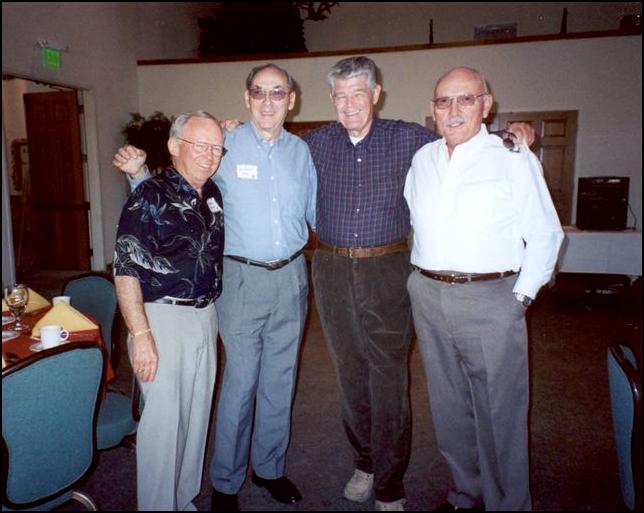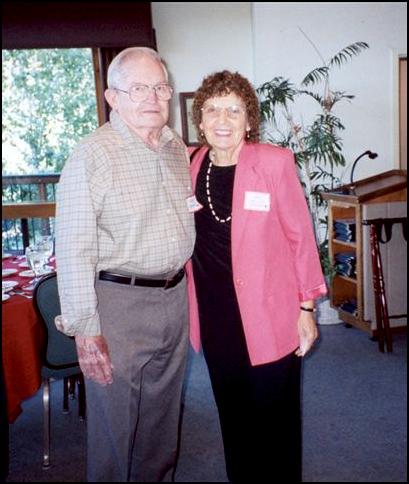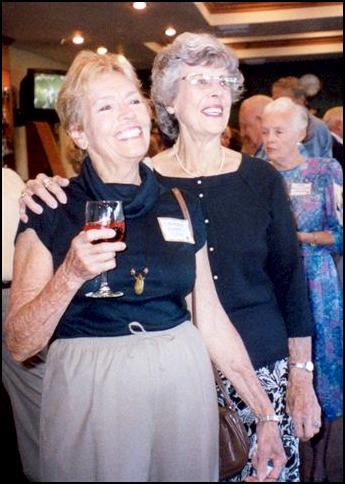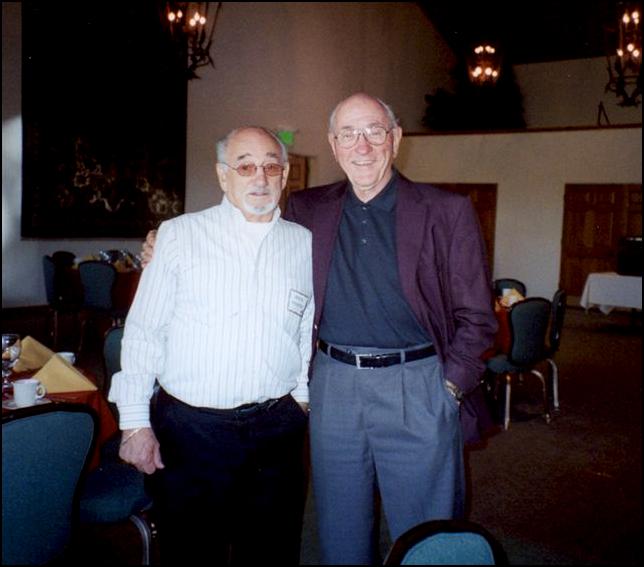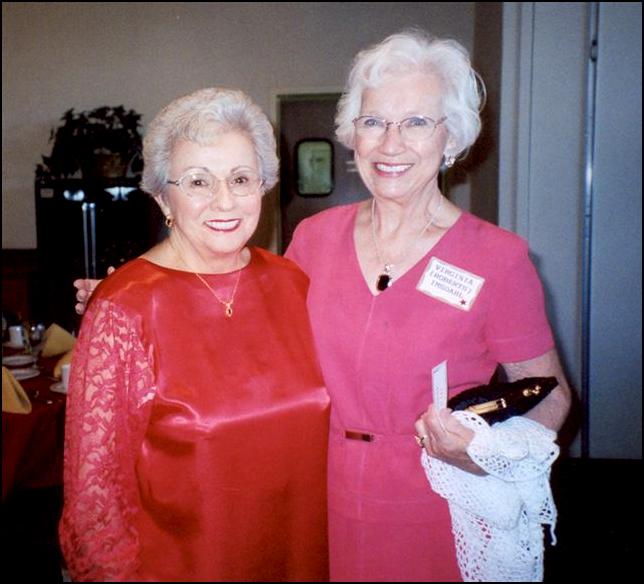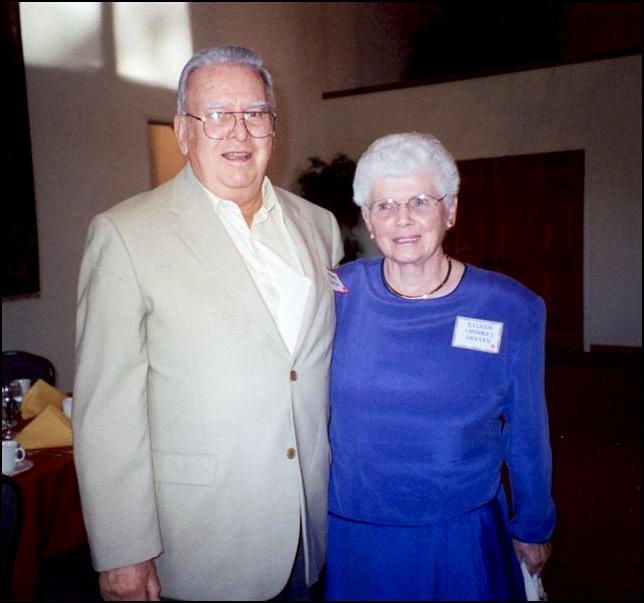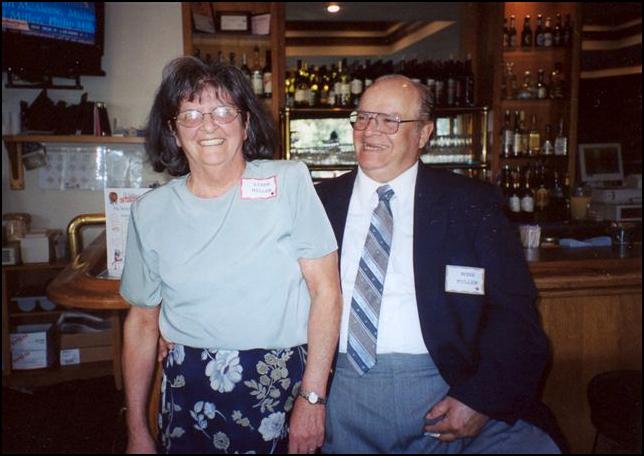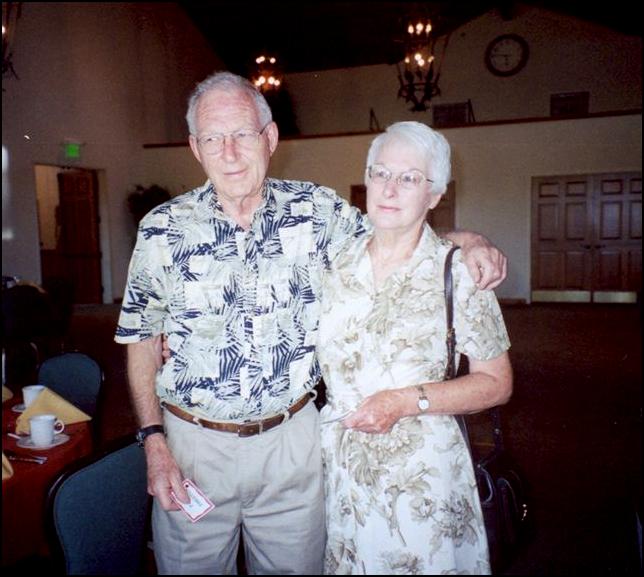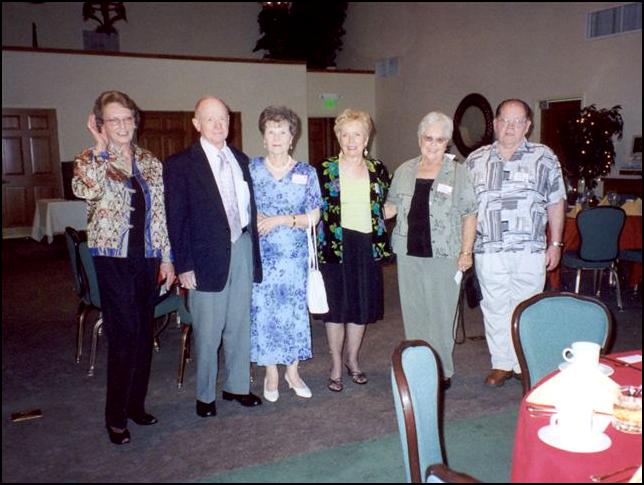 Our 55th reunion has been fun. Hope to see
you all at the next one.
Are You Lonesome Tonight?

Jacks song...
Are you lonesome tonight?
Does your tummy feel tight?
Did you bring your mylanta
and tums?
Does your memory stray,
To that bright sunny day,
When you had all your teeth
and your gums?
Is your hairline receding?
Your eyes growing dim?
Hysterectomy for her,
And it's prostate for him.
Does your back give you pain?
Do your knees predict rain?
Tell me dear, are you lonesome
tonight?
Is your blood pressure up?
Good cholesterol down?
Are you eating your low
fat cuisine?
All that oat bran and fruit,
Metamucil to boot.
Helps you run like
a well oiled machine.
If it's football or baseball,
He sure knows the score.
Yes, he knows where it's at
But forgets what it's for.
When you're hungry, he's not,
When you're cold, he is hot,
Then you start that old
thermostat war.
When you turn out the light,
He goes left and you go right,
Then you get his great
symphonic snore.
He was once so romantic,
So witty and smart;
How did he turn out to be
such a cranky old fart?
So don't take any bets,
It's as good as it gets,
Tell me dear, are you