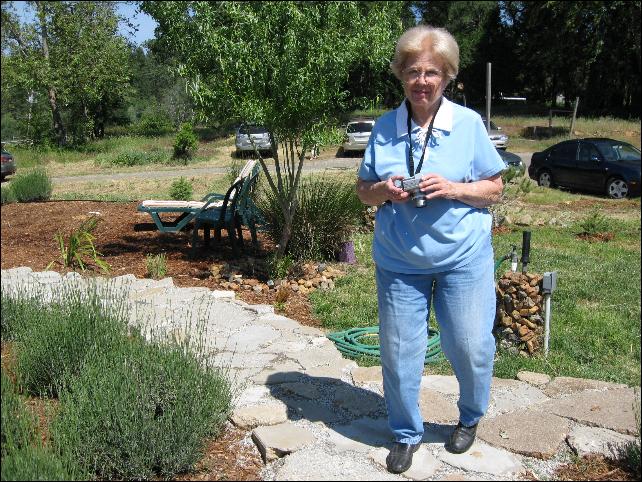 Garden Tour
(May 19, 2007)
It's a beautiful Saturday for the annual Garden Tour sponsored by the local Soroptimists. The girls and I decided it would be fun to visit the gardens this year. Here are some photos we took beginning with Tom and Ingrid Carter's Florist business on the Nevada City - Grass Valley highway. They have lots of cute things for the home and garden. Ingrid says she's just a country girl who lives in town...and has recycled all sorts of things to give it that look.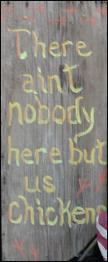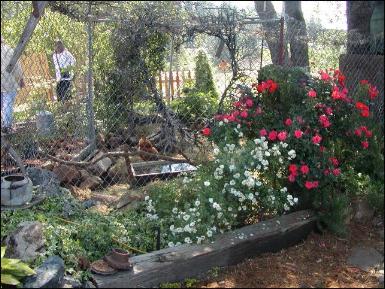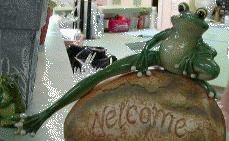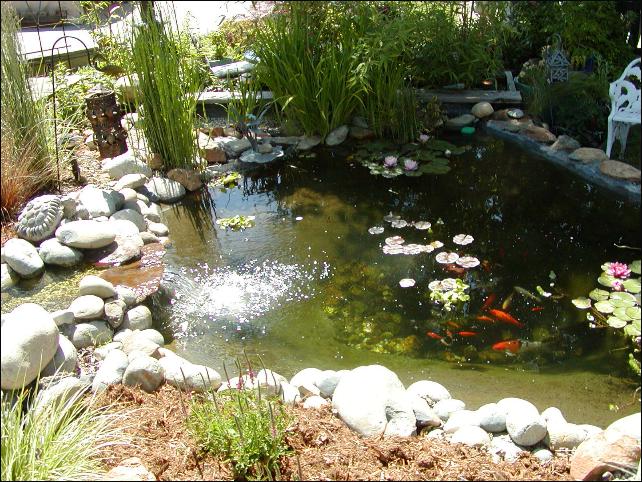 There were many gardens with artificial ponds and streams.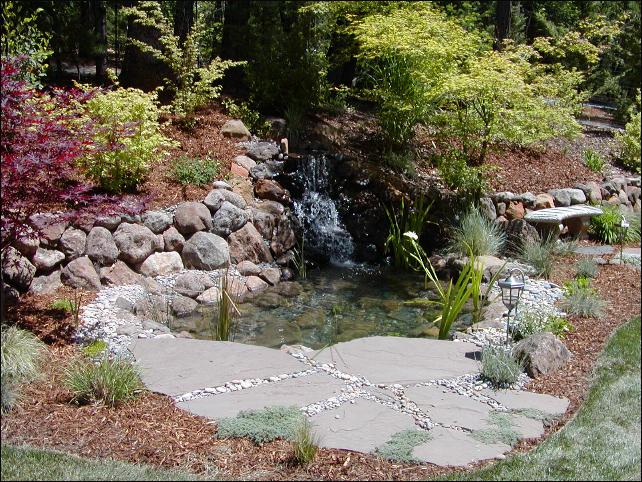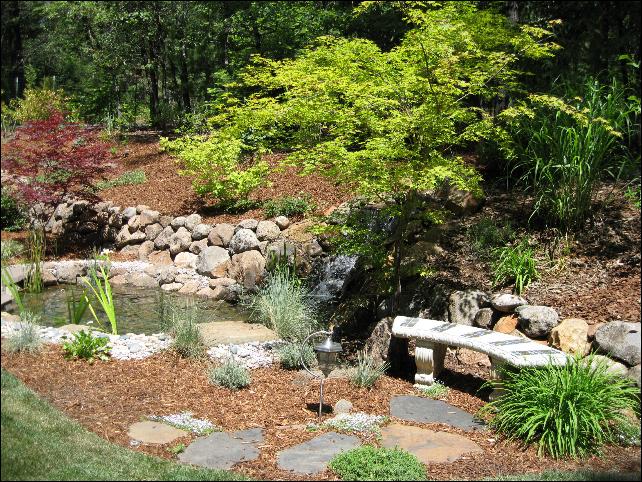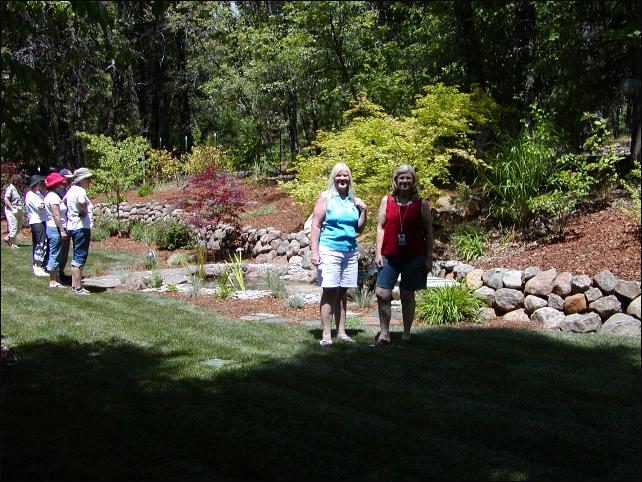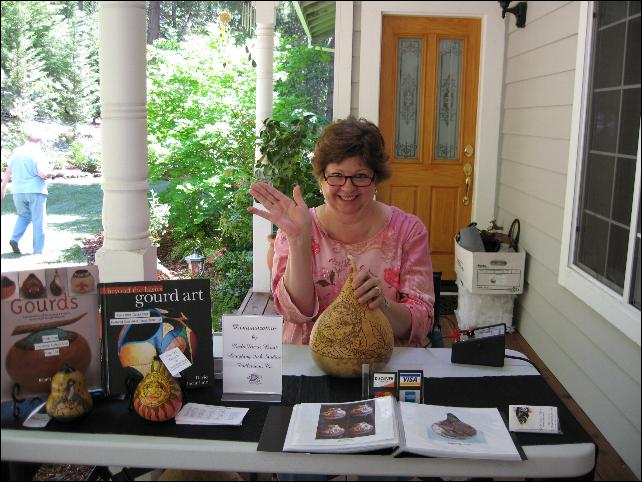 Carla Marie Bratt creates very beautiful gourds. She's been involved with art and the printing industry most of her life. In 1984 she set up her own studio and named it Laughing Fish Studios. That's when she pursued her love of fine gourd art, fish rubbings and encaustics. For more information you can visit her website. www.laughingfishstudios.com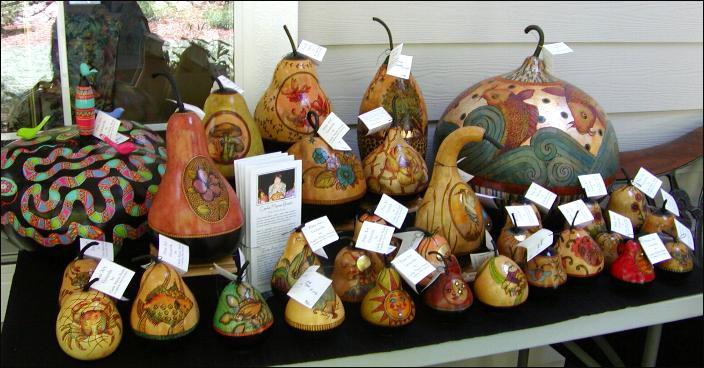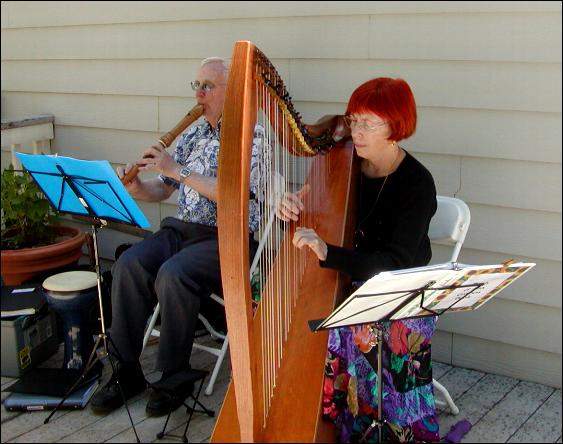 John Pronko and Alex Ives (Foothill Troubadours) provided soothing music.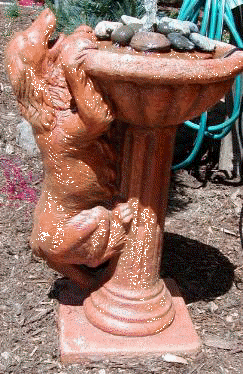 This thirsty pup fountain in a Nevada City garden reminded us that we were getting a little thirsty too....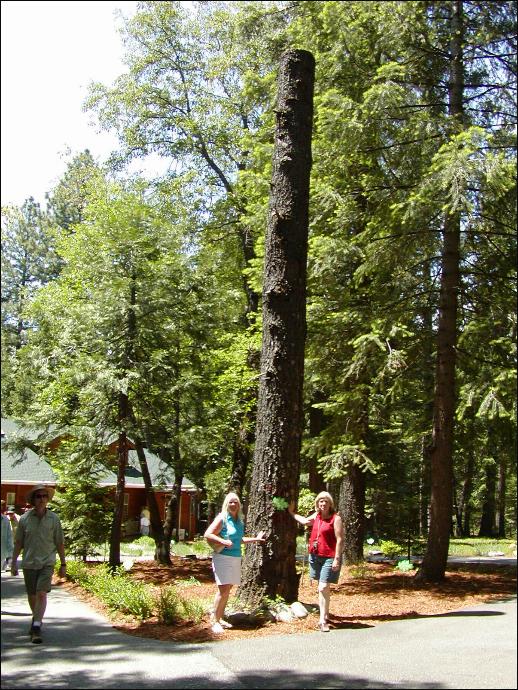 We make it to the next garden. Margie and Cheryl are showing me the remnant of a tree that gives the impression of a tree (as Mel was told by a man some years ago who wanted to leave one that looked like this). Cheryl says they're going to make a totem from this one.
Yum! Just what we're looking for. Coffee, lemonade and a piece of the Soroptimist's famous fudge and lemon crème cake.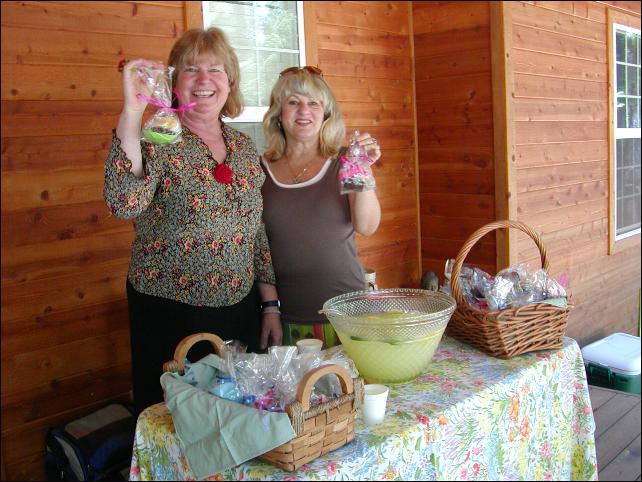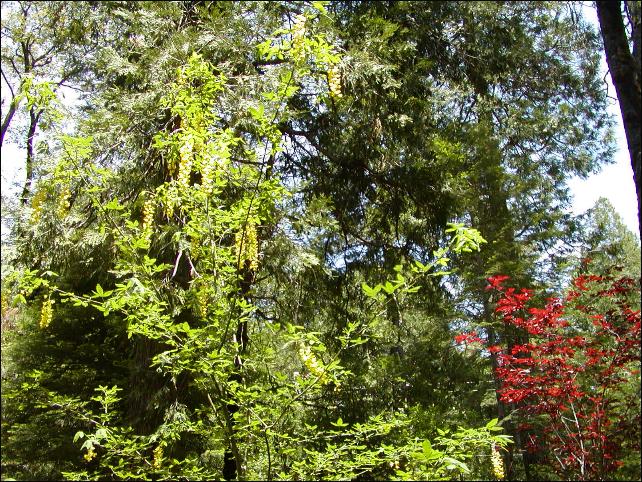 The Perwin's made a special artificial stream that begins along the driveway at the entrance....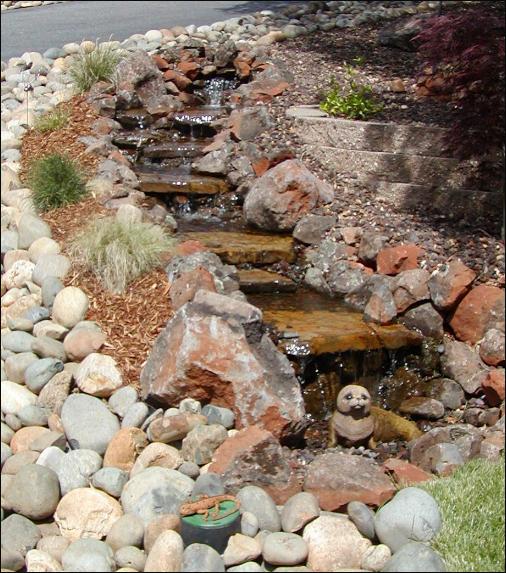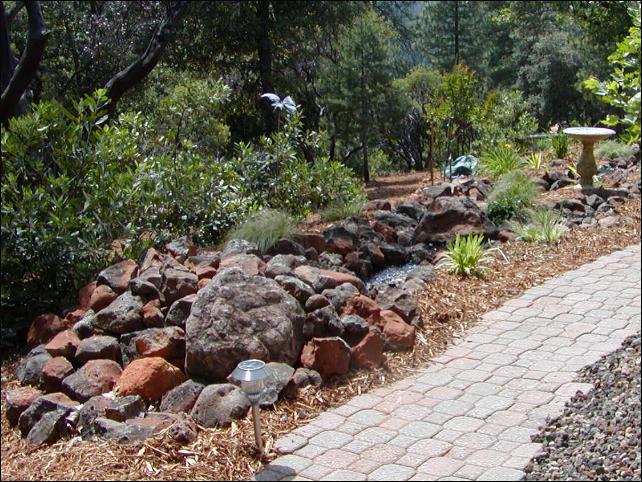 ...Then surfaces on the left side of the back yard and flows into a tiny pond.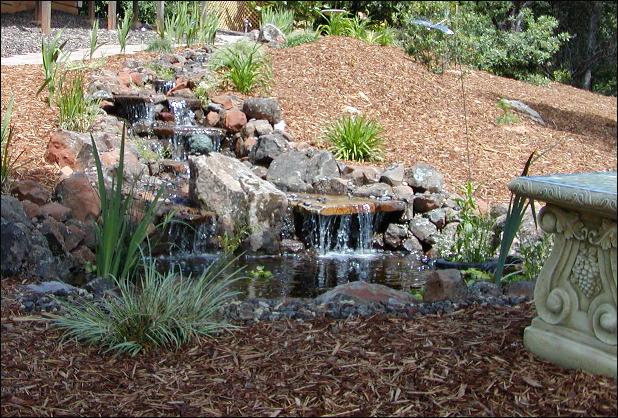 The stream also emerges on the right side of the back yard and flows into a small pond. Between them are two lovely patio's and a play yard.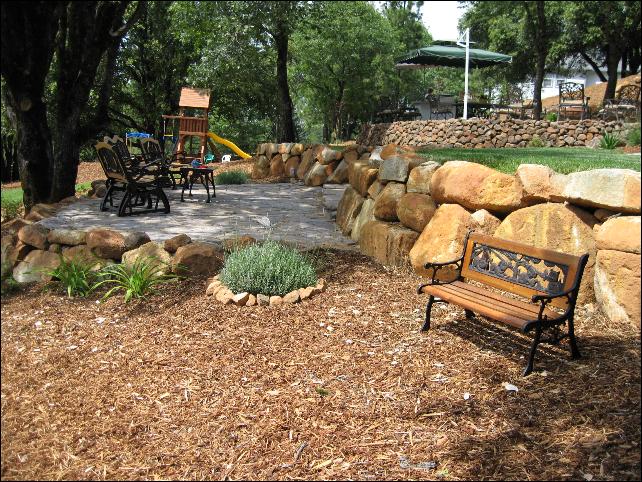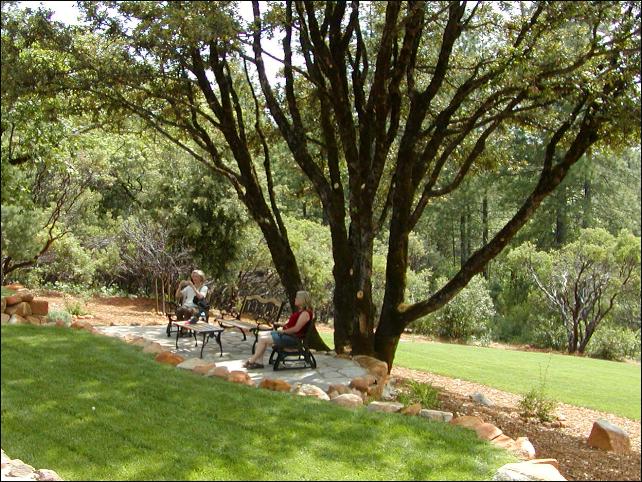 Howdy ladies!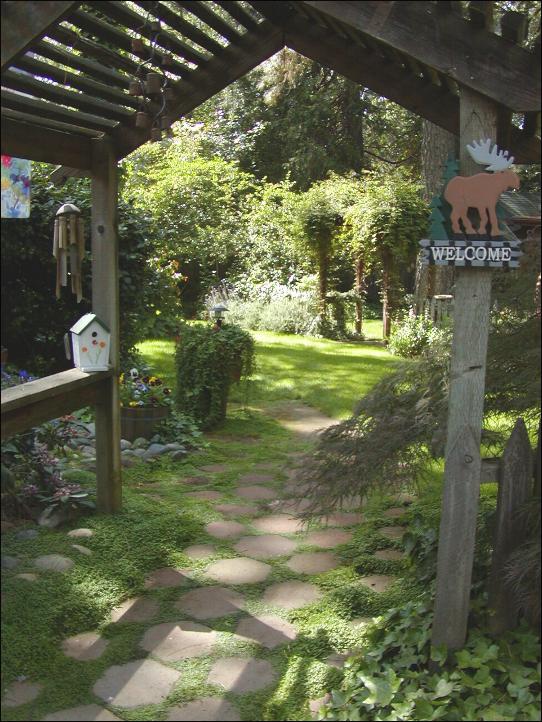 This is an older home with a lovely well established garden.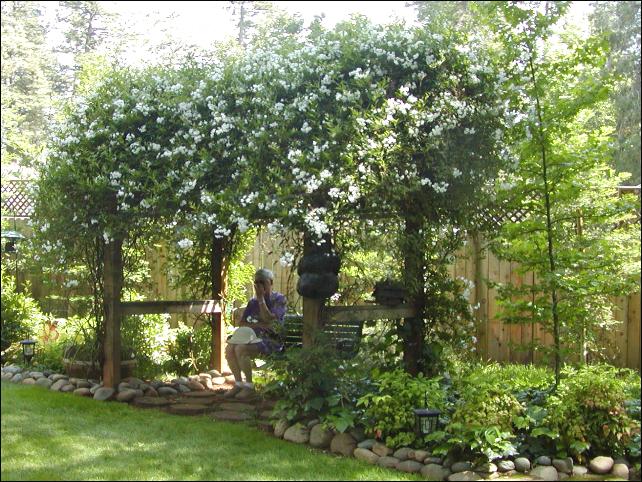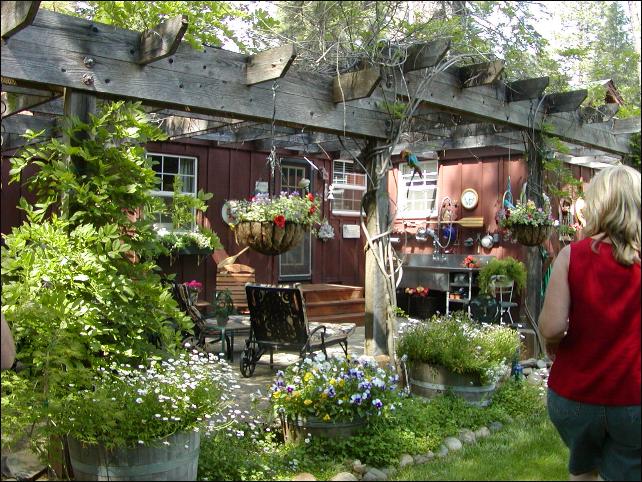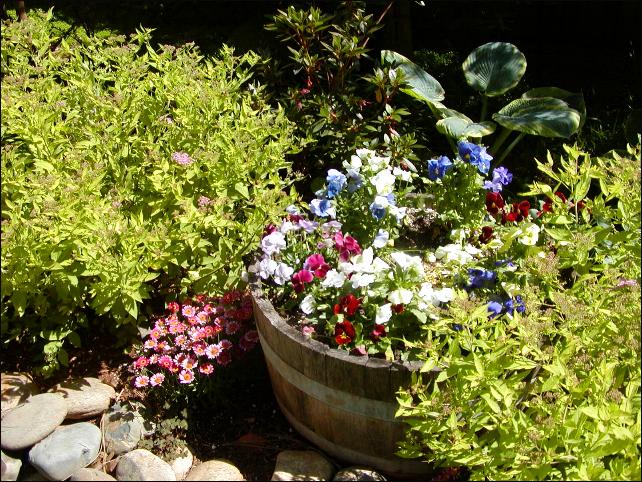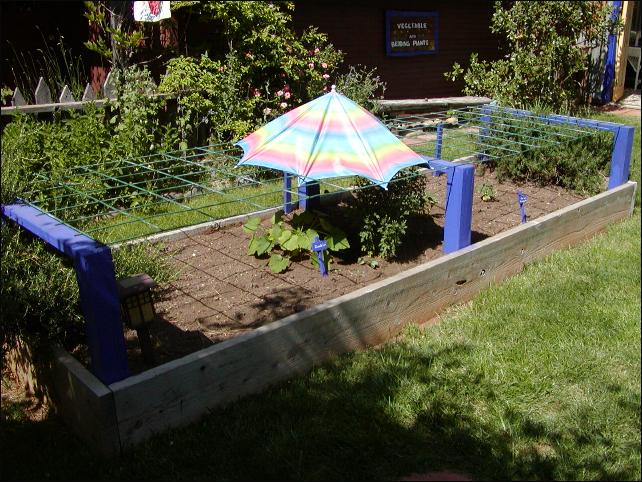 I've thought about having something like this for my vegetable garden with flat boards around the top so I can sit down to weed. The metal covering on top might discourage the deer.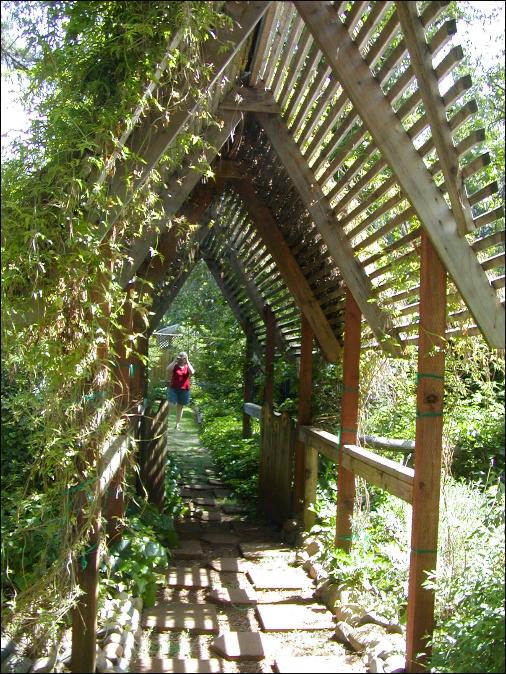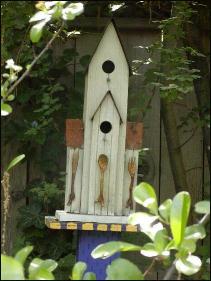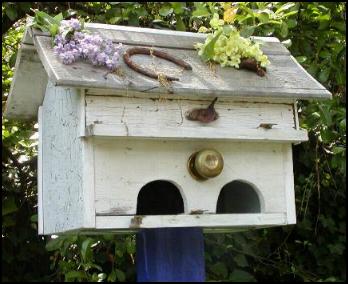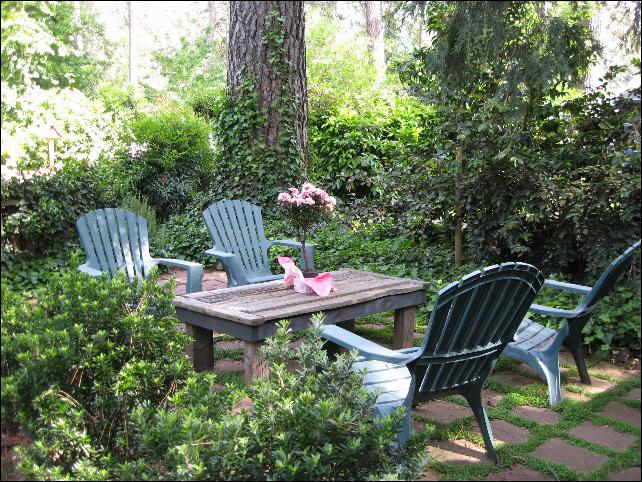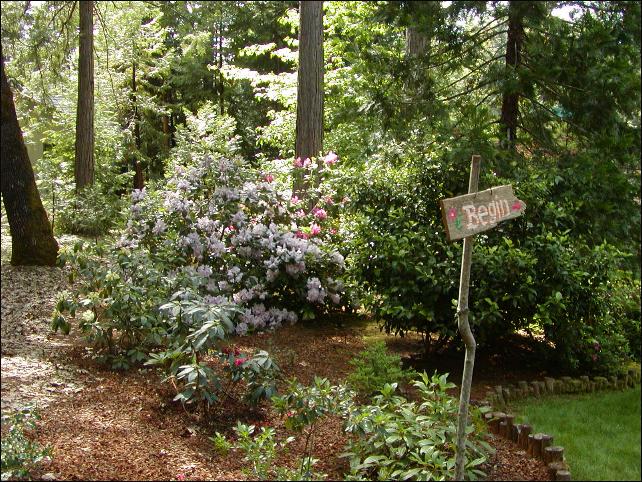 This is the last garden we visited. It's also older and well established. Very nice.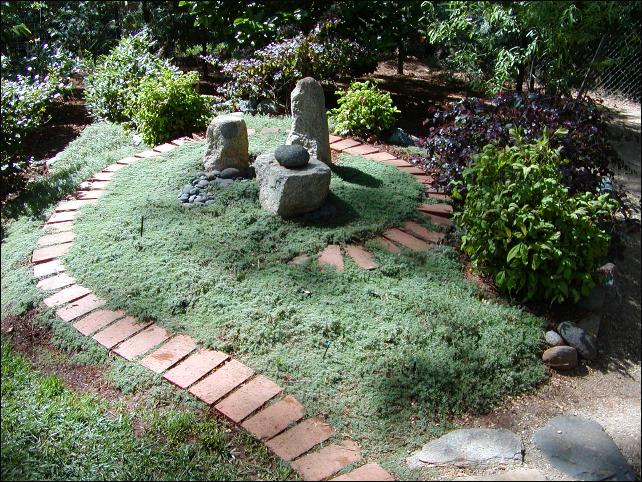 Margie and Cheryl hiked down the hill to the stream, while I waited for them in the garden.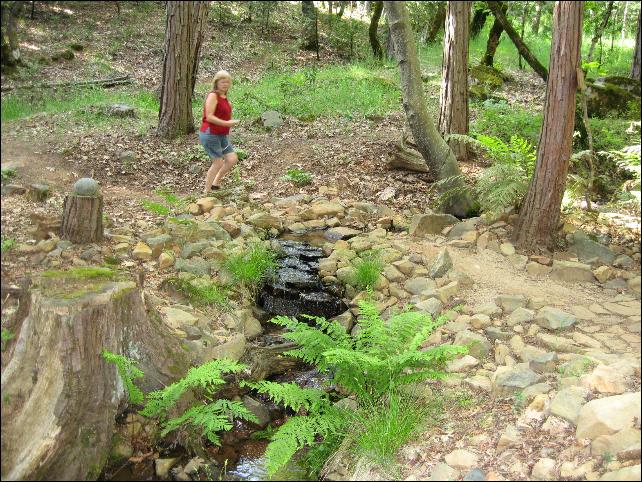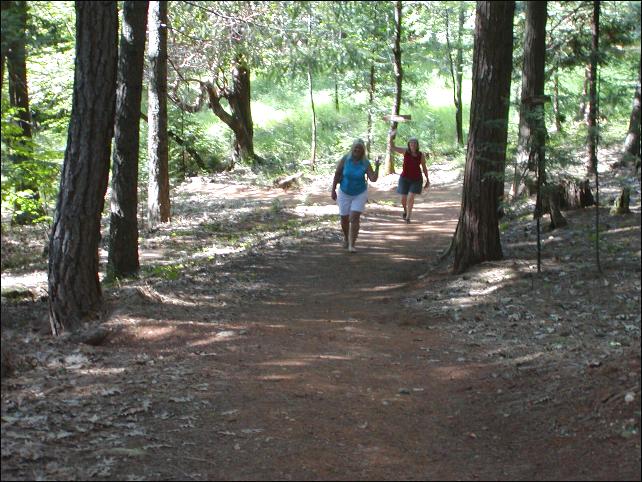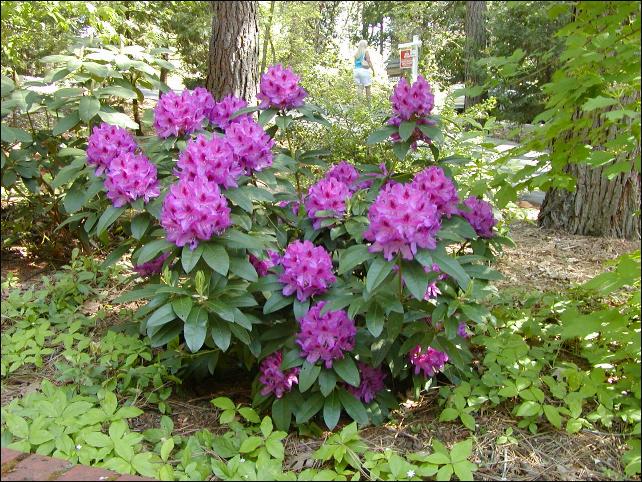 Hope you enjoyed the mini tour.