Fourth of July 2007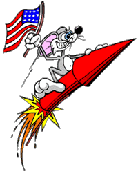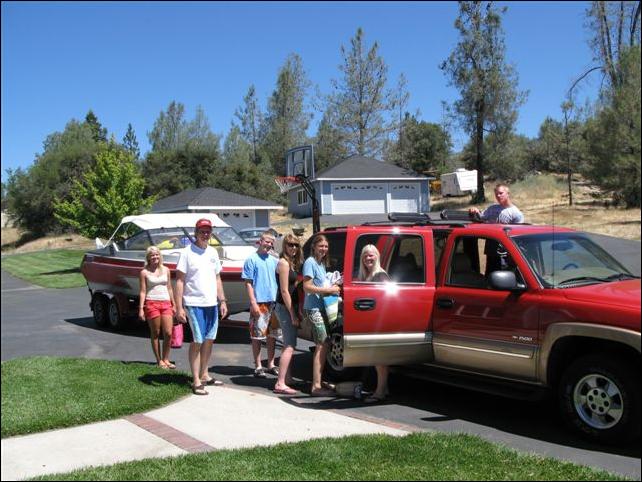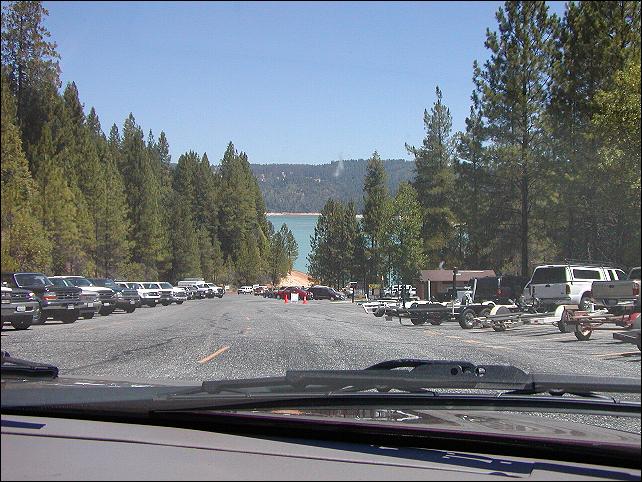 Margie called to see if we wanted to join them spend the 4th at Bullard's Bar Dam. It sounded like a good idea, so we all agreed to meet at the Willow and from there, proceed to the Dam. The parking lot near the boat ramp was full so Sue volunteered to park our car and meet us at the ramp. We piled stuff into the boat, and some of us got in for the first trip across the lake hoping to find a picnic place with some shade.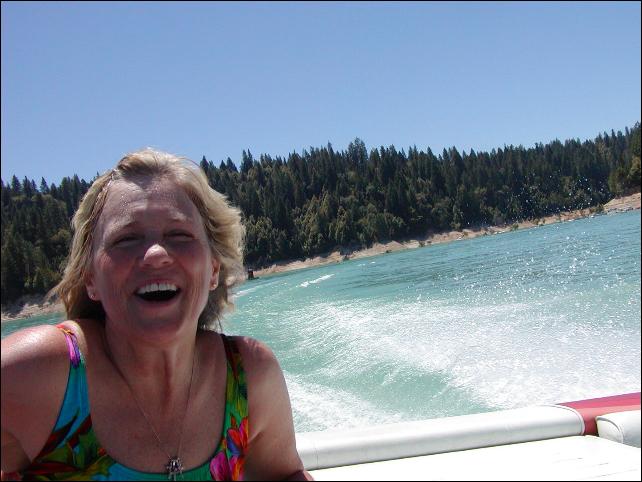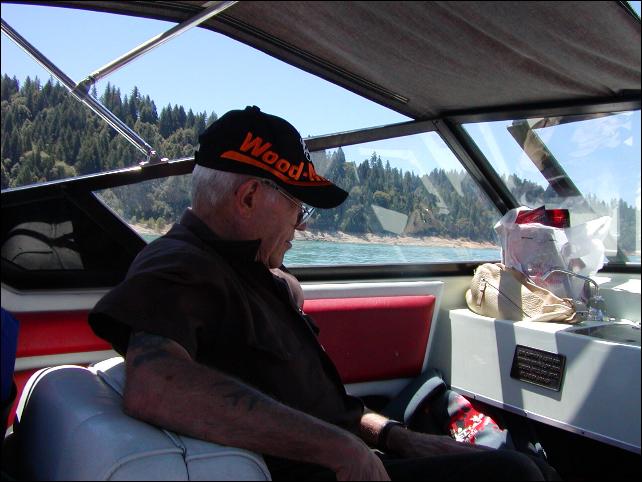 Whoopee! Tim's not wasting any time. Hang onto your hats, and whatever else might like to take off in the wind. Papa smiled and pointed to the little plaque on the dash in front of him. Tim says it came with the boat.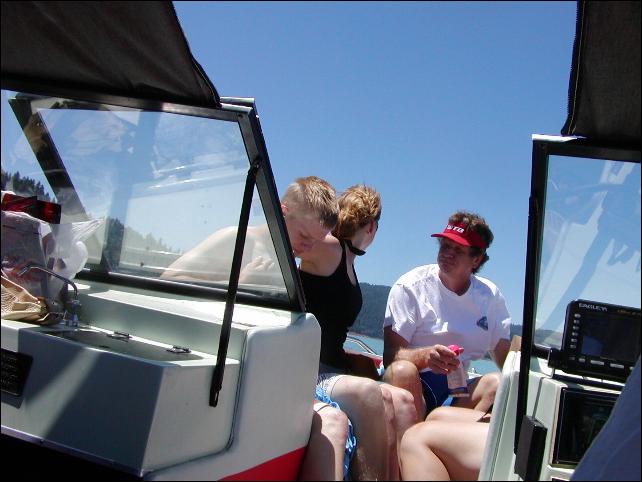 There are a lot of people scattered along the beaches, but Tim spotted a pretty good one that wasn't occupied.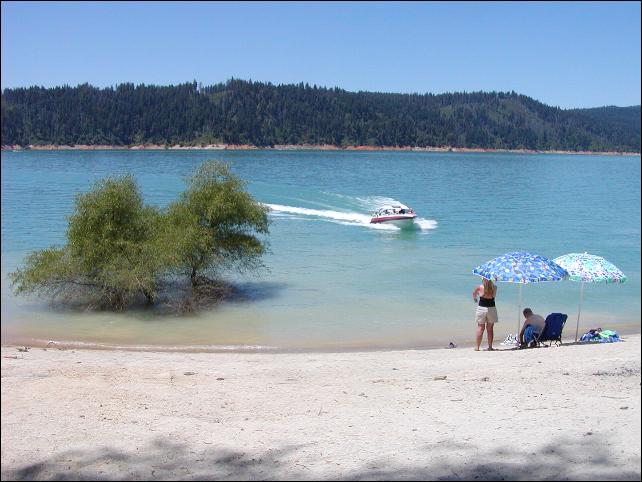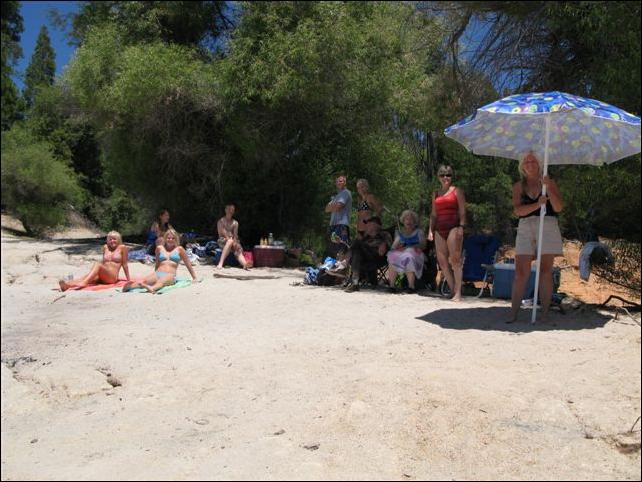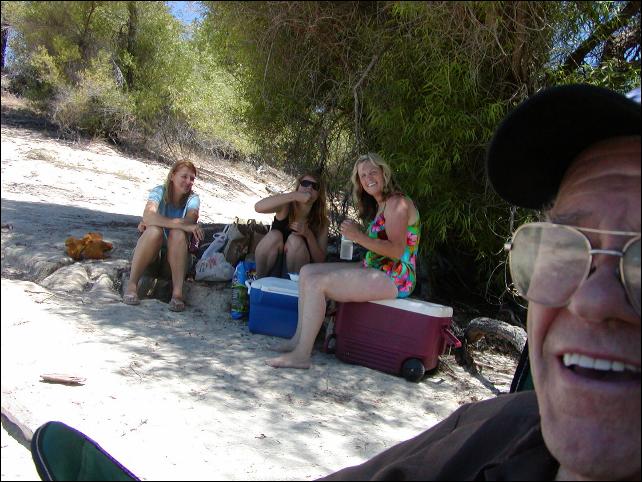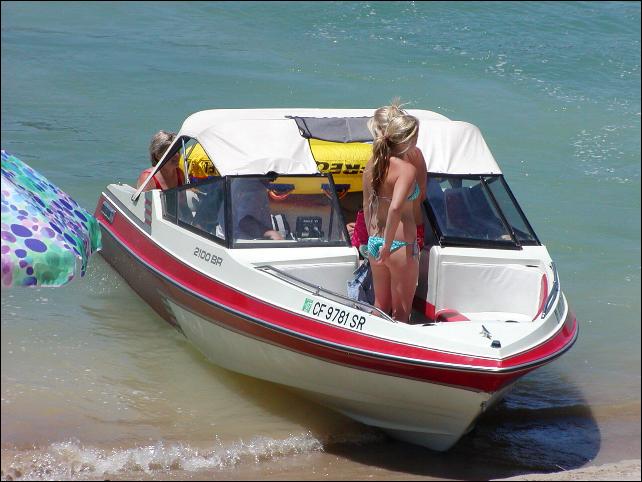 All those wanting to hit the waves come aboard! That means the camera grammy too.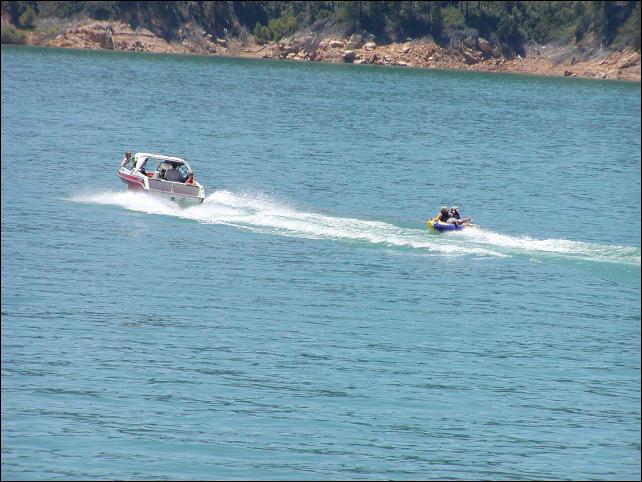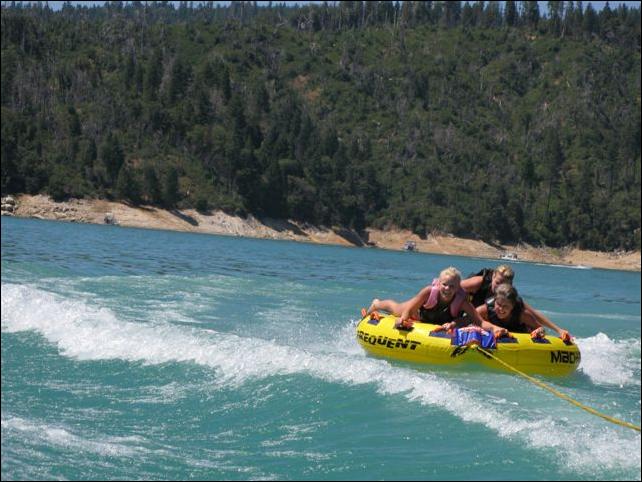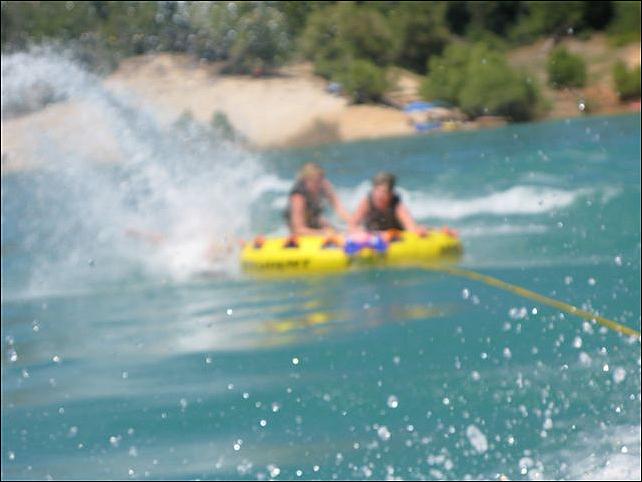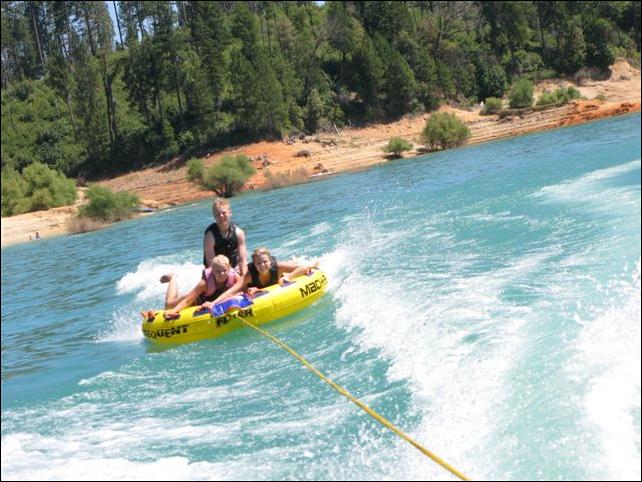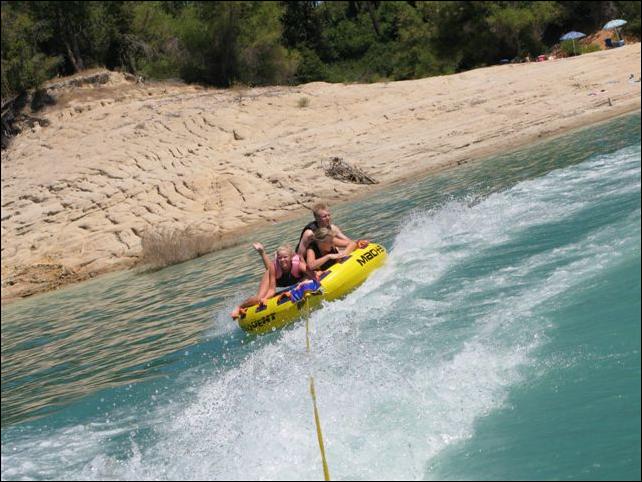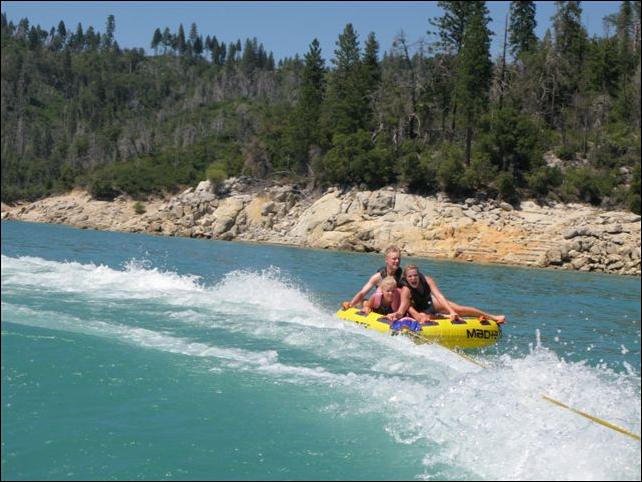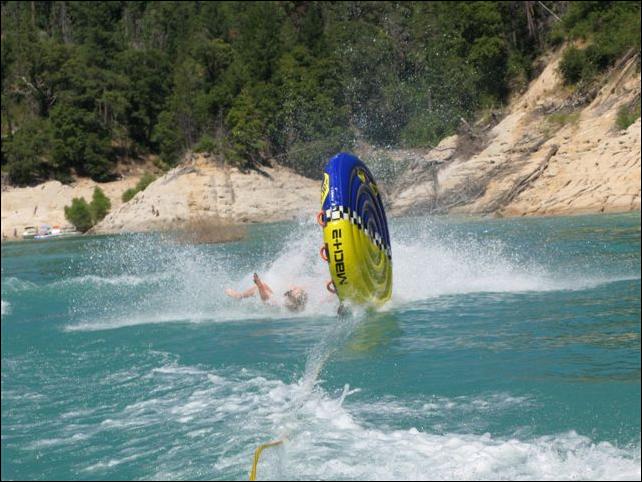 The thrills and spills of ridin' the waves!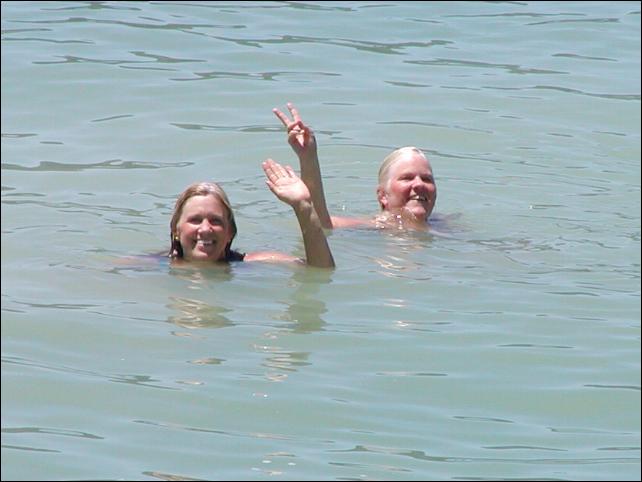 It's a hot day, and the water's wonderful!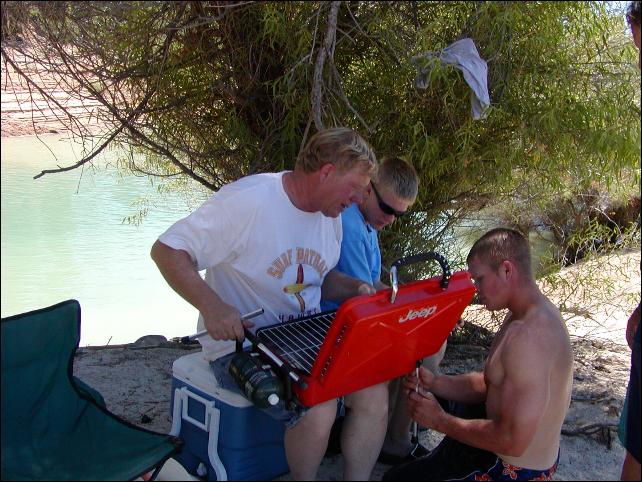 Play time is temporarily suspended....Time to put the portable barbeque together.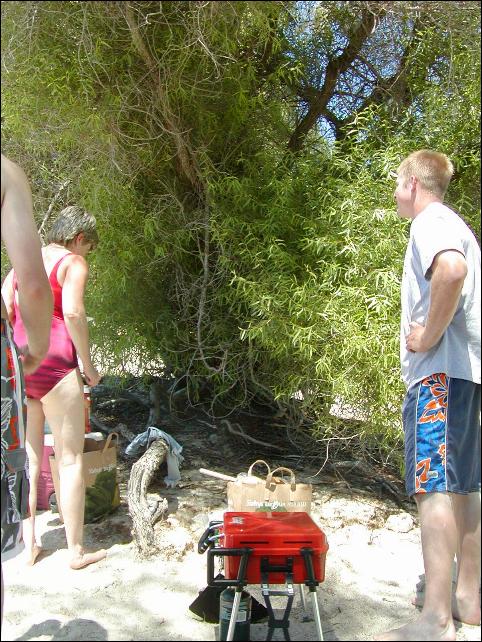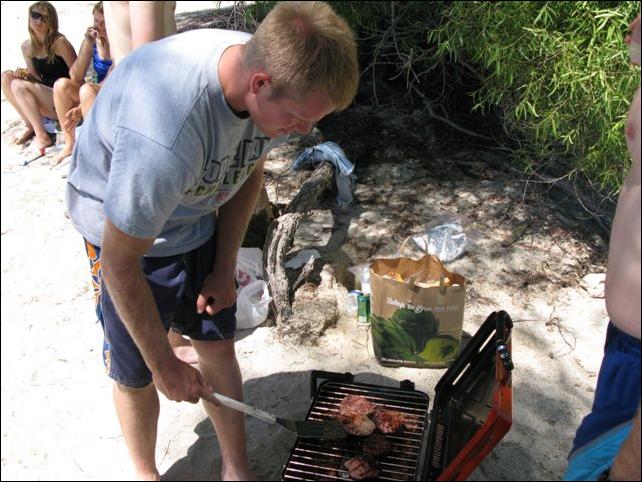 Timmy performs chef duty barbequing delicious hamburgers with all the fixings...thanks to Margie. Yumm...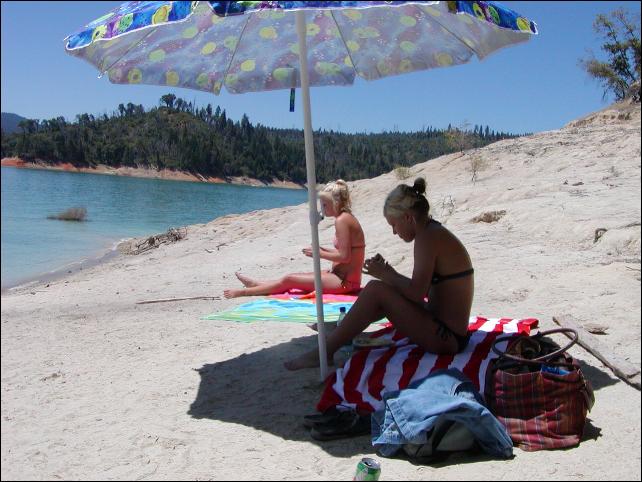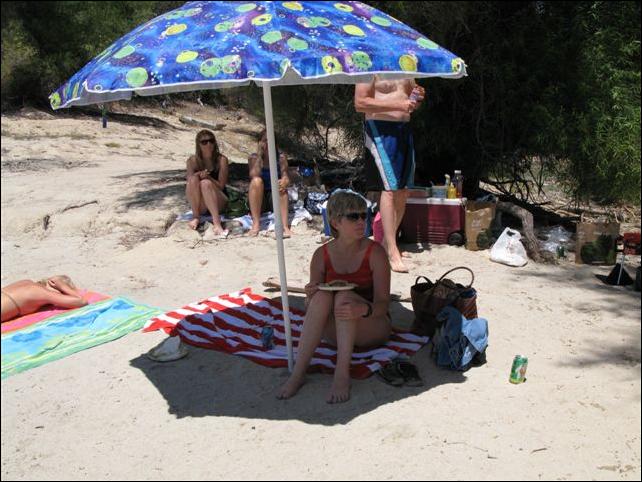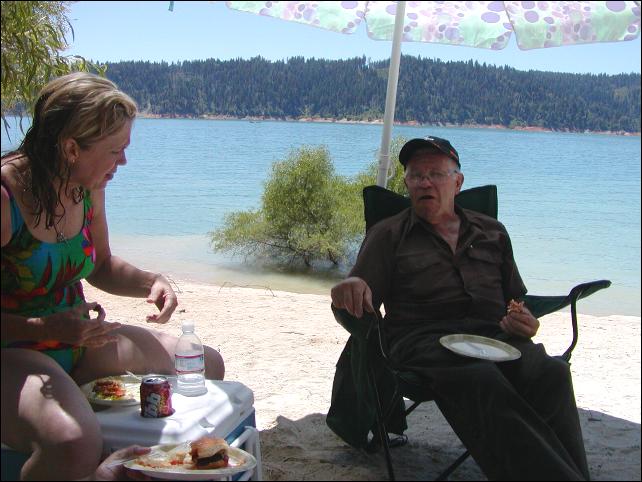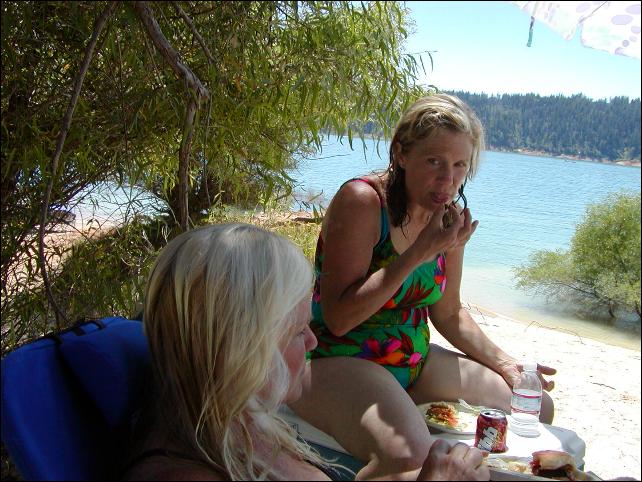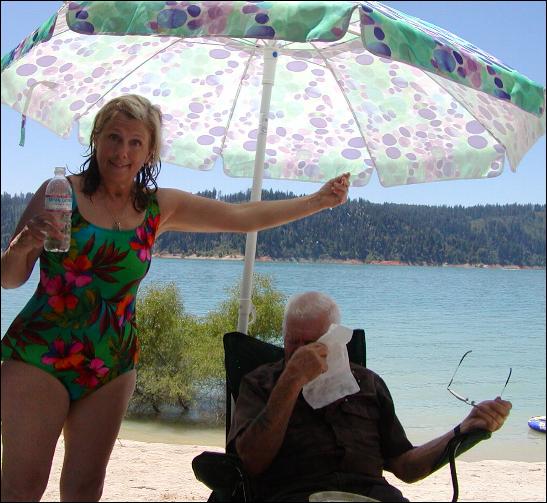 Cheryl thinks Papa needs a little cold water sprinkling to cool off. He doesn't think so.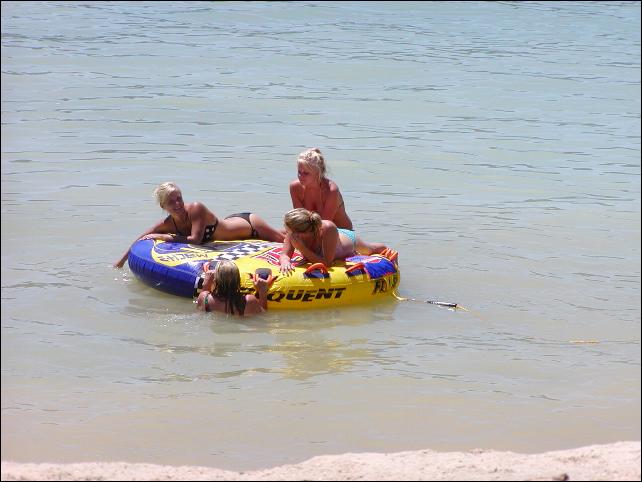 Jen, Amanda, Katie and Cheryl.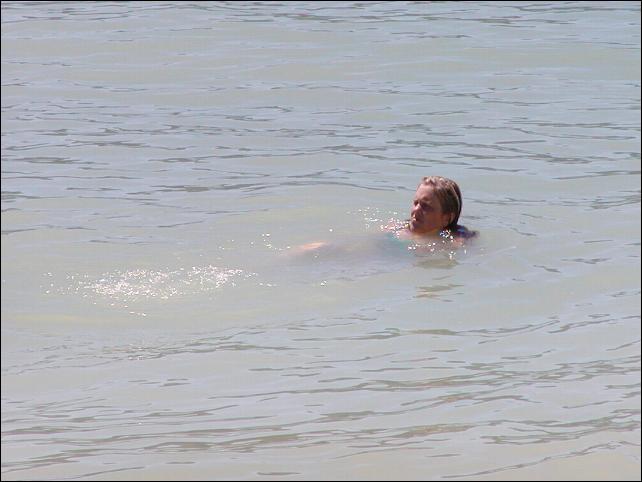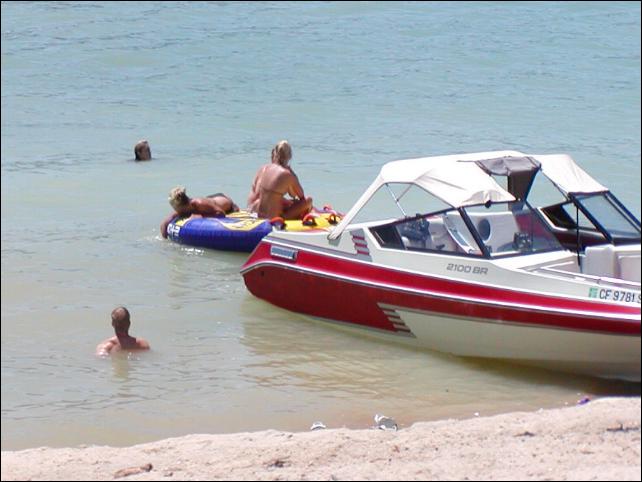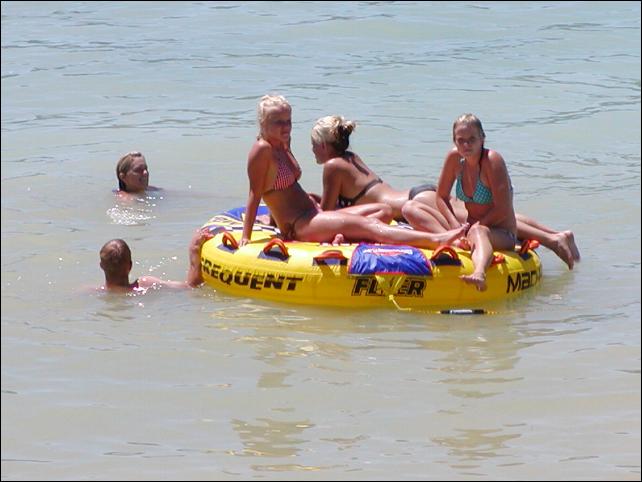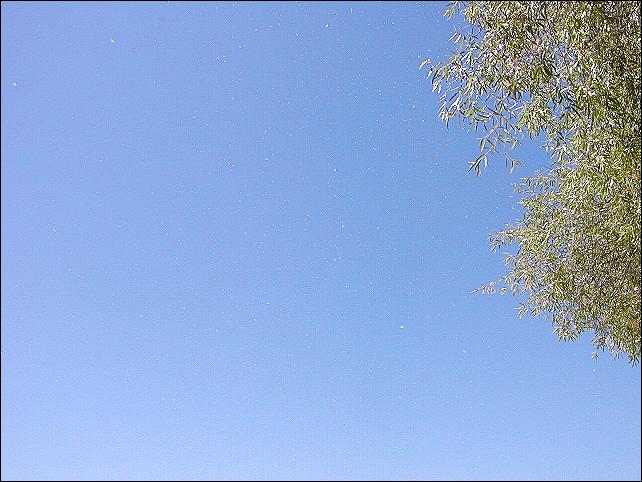 The snow you're looking at is cotton from the trees providing the shade.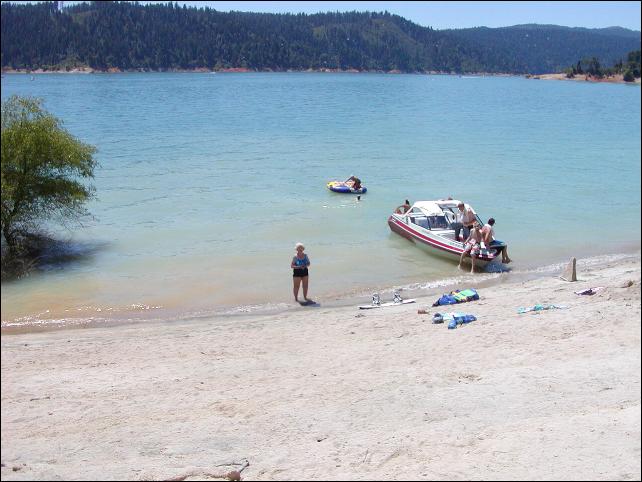 Yep...Grammy's cooling off too. Swimming and getting a little sun burned was good for me.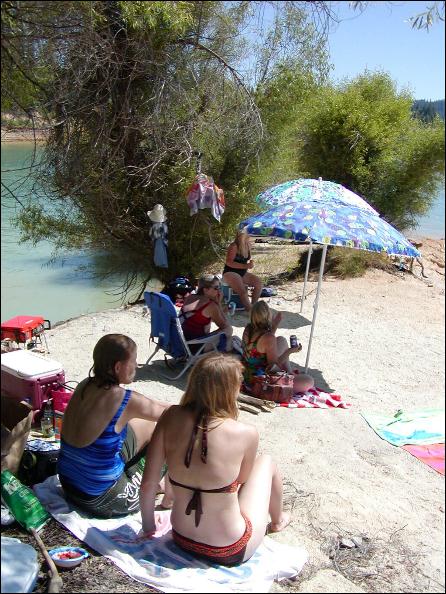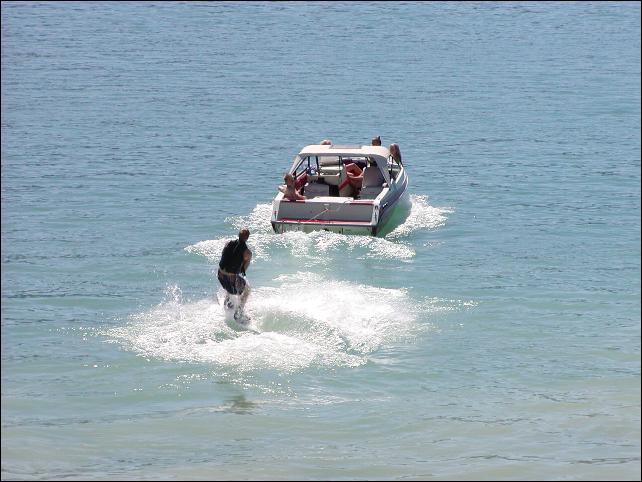 Timmy's up and ready to go.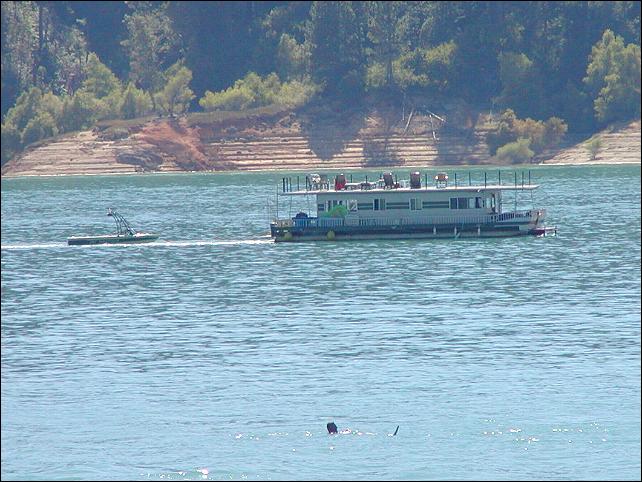 These folks have a pretty nice houseboat. What a way to go.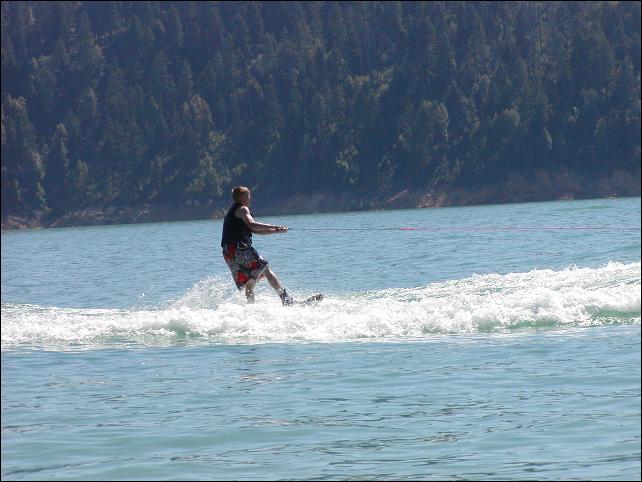 .
There goes Brent....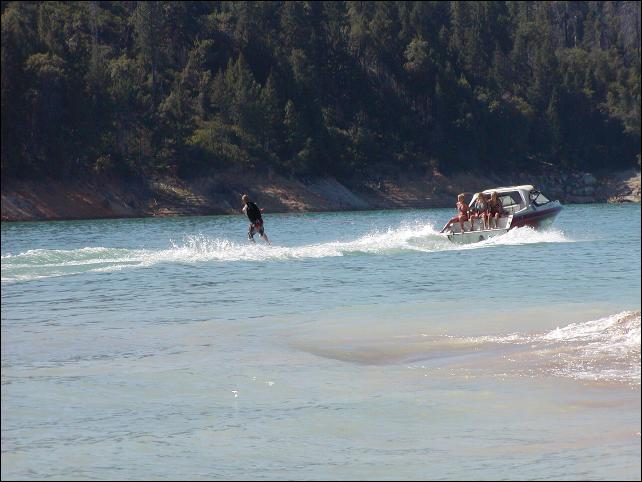 It's been a fun filled day boarding and rafting, but it's time to start for home.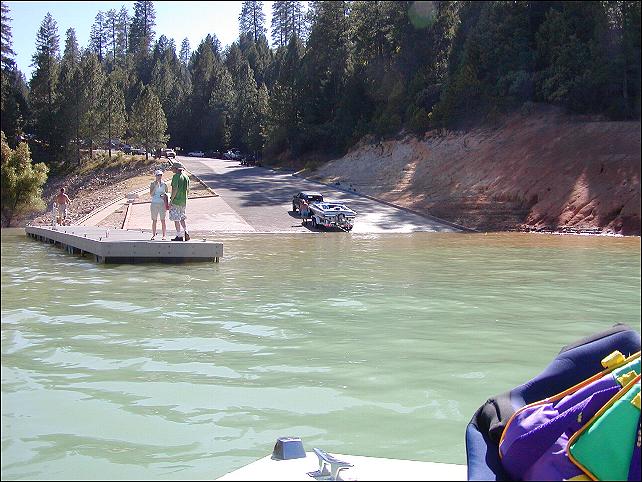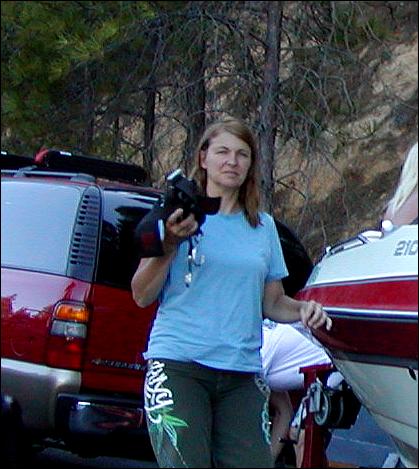 Bye Laurie...and everyone. It's been a wonderful afternoon .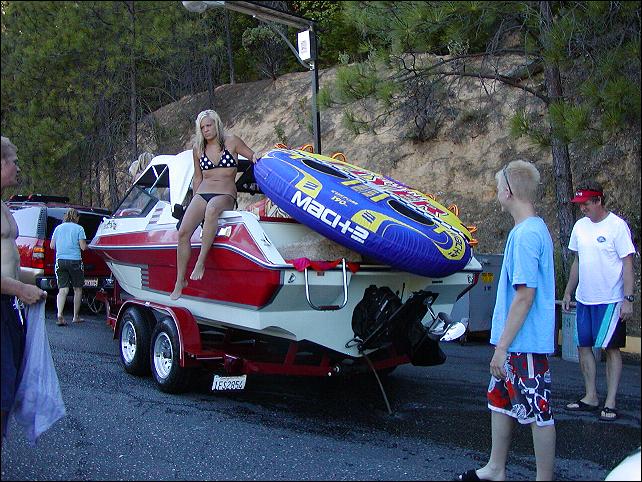 Headed home through Nevada City. The flags along Broad Street were great. This day reminded me of when we were all a lot younger. Very nostalgic.

Later Sue, Annie dog, and I decided to drive down Bitney Springs road to view the Lake Wildwood fireworks from the ridge. Some of the other people there were thinking and discussing the symbolism of the fireworks. I thought of some of the words in our National Anthem: "...And the rocket's red glare, the bombs bursting in air, gave proof through the night that our flag was still there..." You can't help but think about how many have given so much for our freedom.








Watch the fireworks, and then listen to the 1812 Overture.