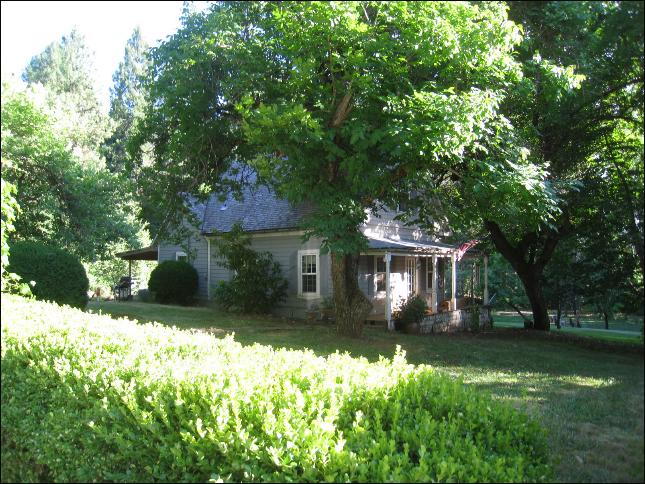 Our old Banner Mountain home....
Republic of North California Family Reunion
(Thursday June 26, 2014)
Something remarkable happened that sisters Virginia (Giny), Kathy and cousin Barbara all decided to visit this week. Kathy's grandson's wedding is Saturday, and Virginia came for the get-together. Barbara just wanted to see everyone and remember the good ol' days when we were kids enjoying whatever we can still remember (like our swimming excursions)...Since we're all past 80 there may be some embellishments, or blank spaces about those ol' times at the Republic.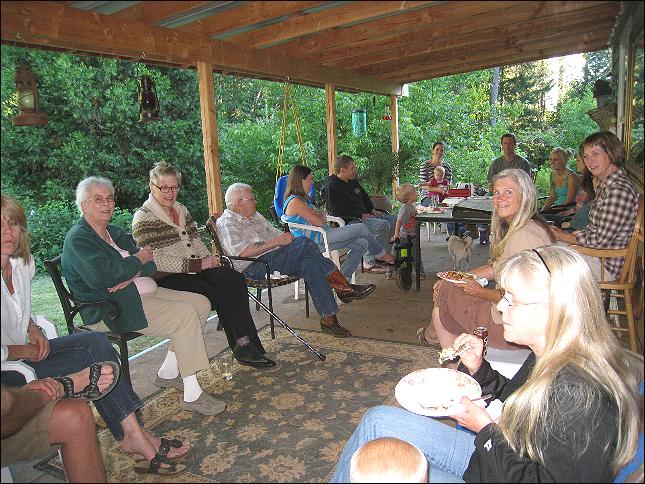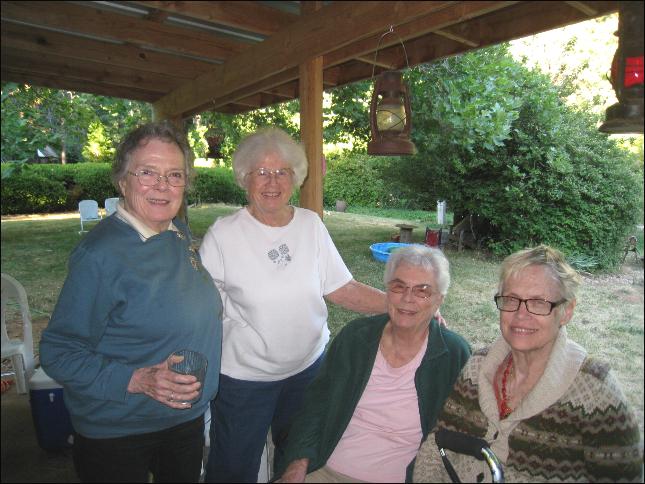 From left to right...sisters Kathy, Bonnie, Virginia and cousin Barbara.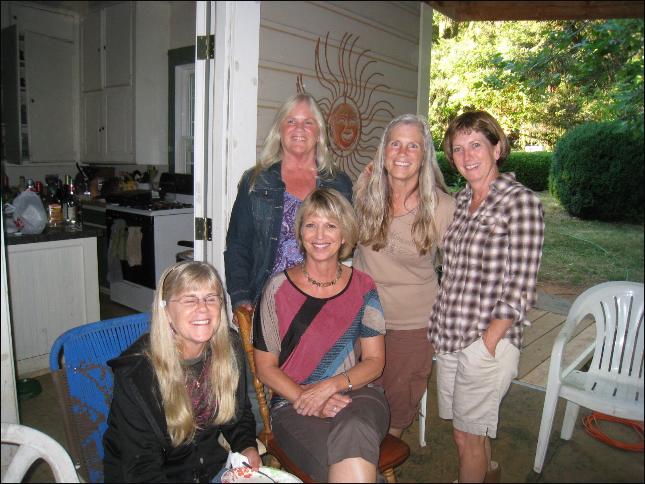 Sue, Shauna, Margie, Cheryl and Lisa.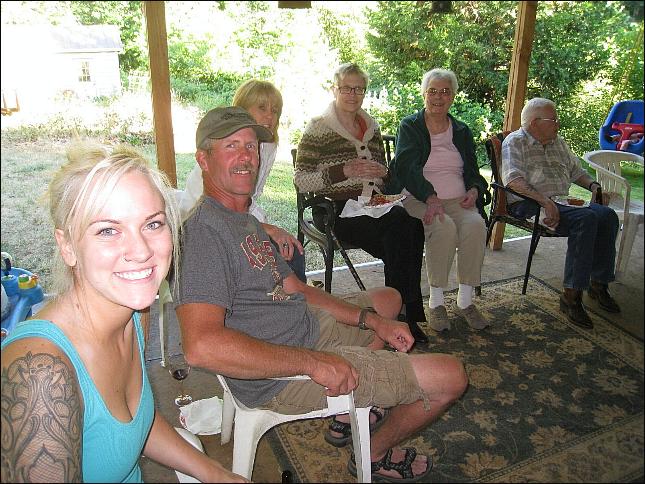 Lacie, Kirk, Deanna, Barbara, Virginia and Papa Mel.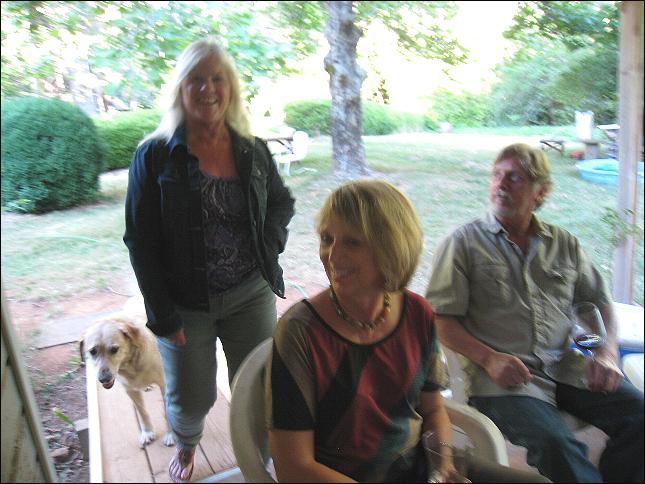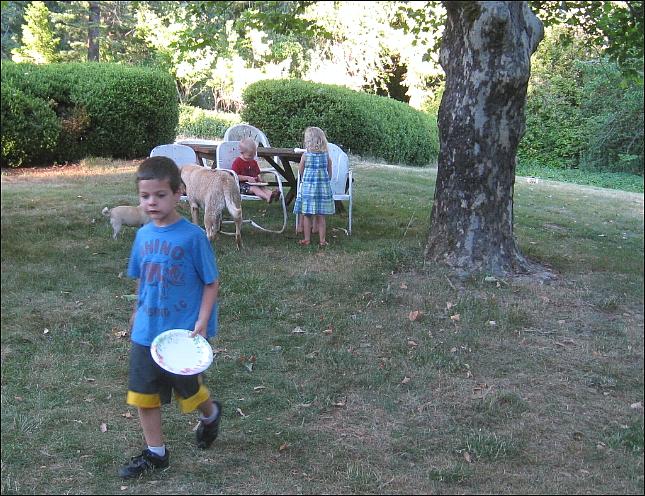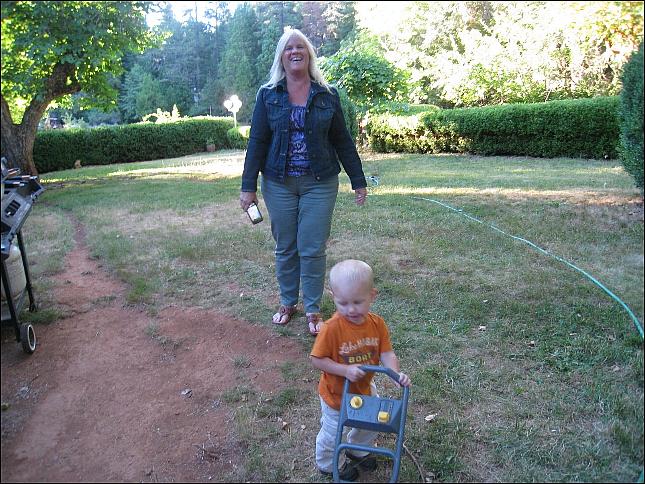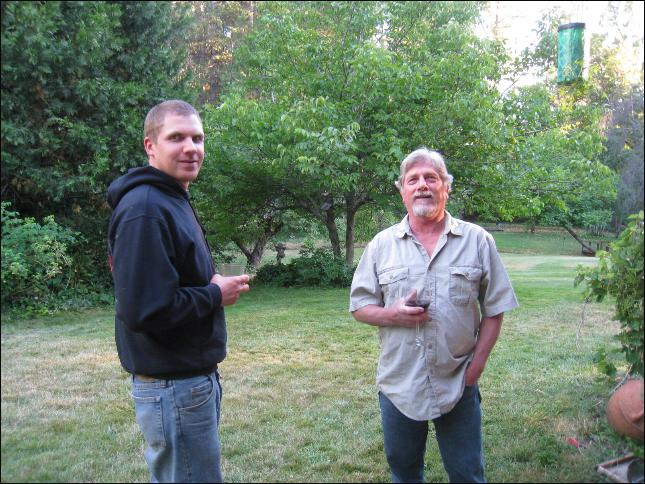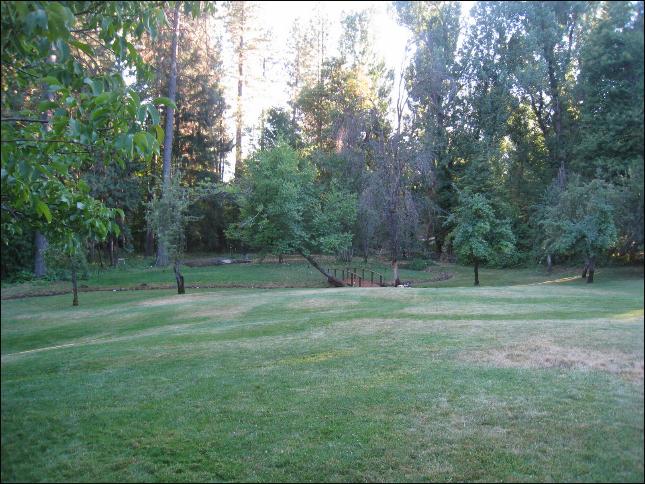 The beautiful place we hope will host many more weddings...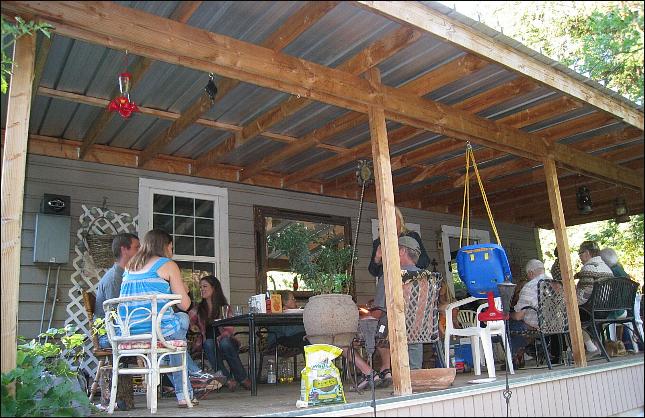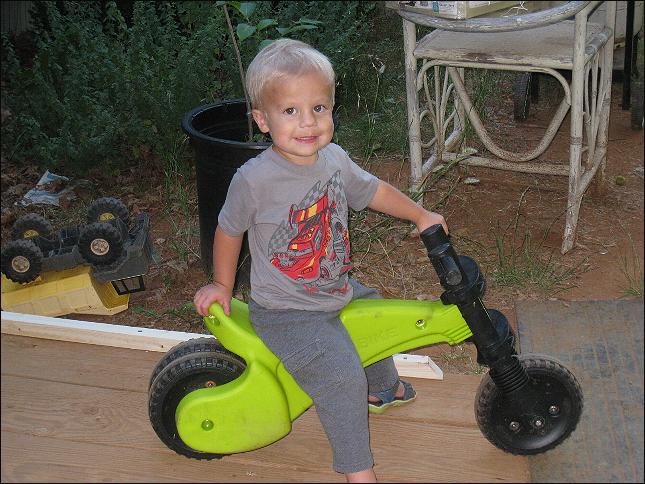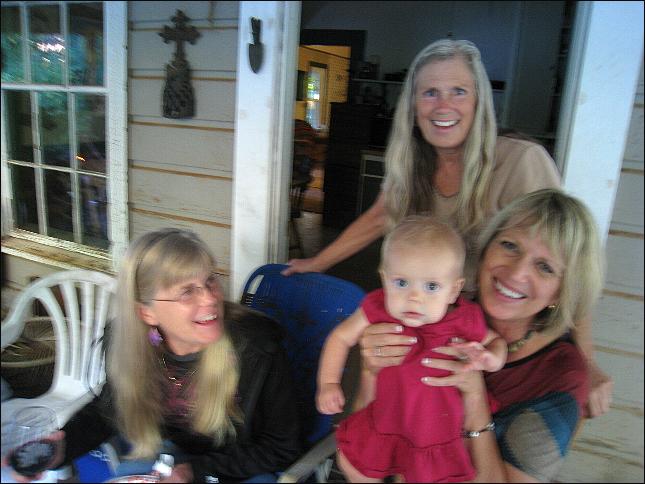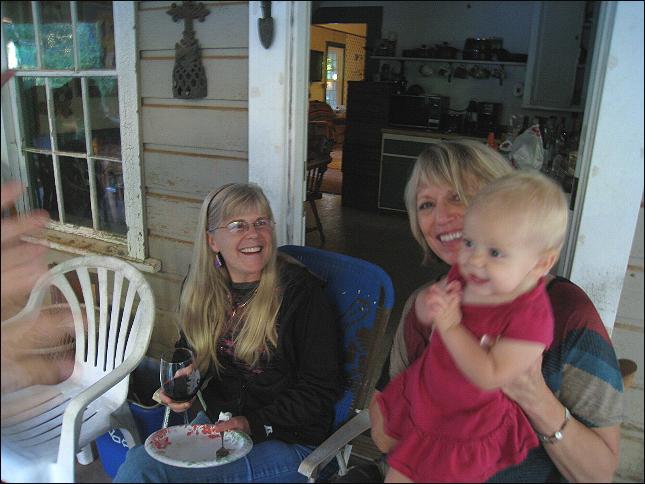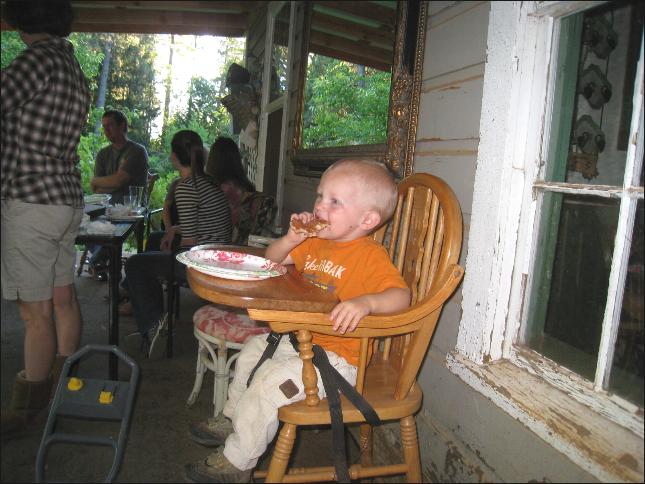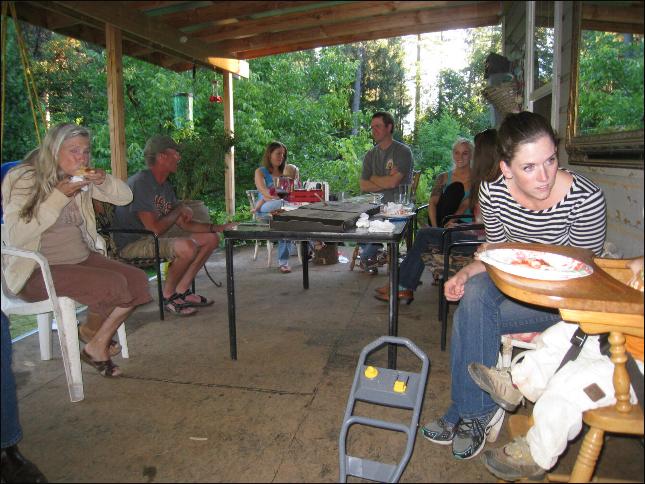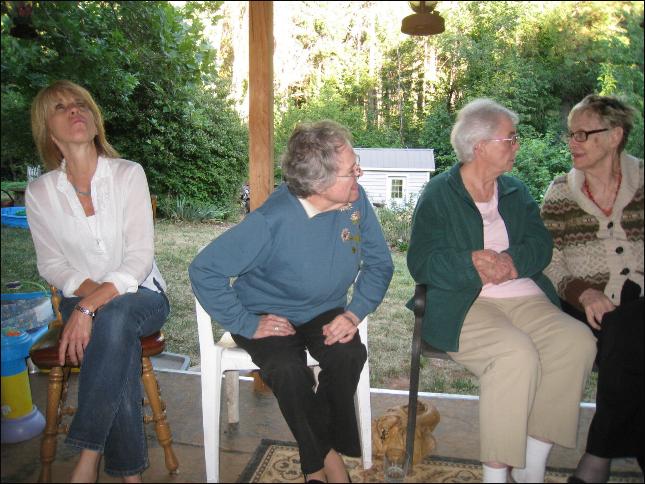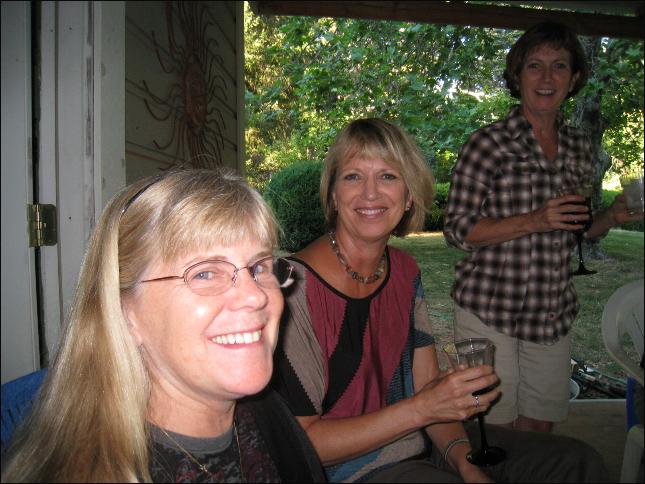 Sue Shauna and Lisa.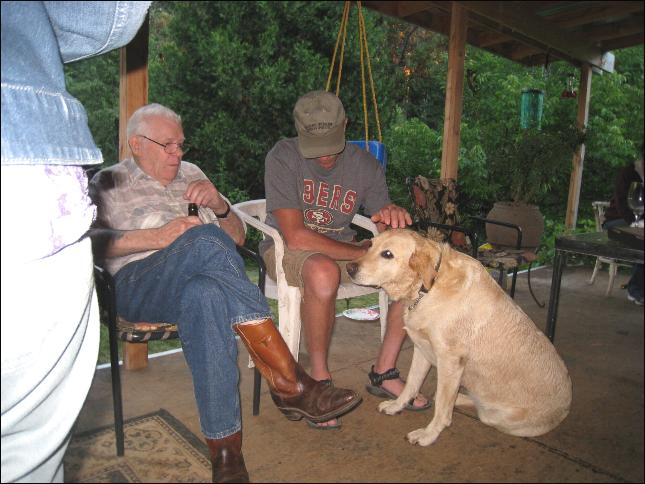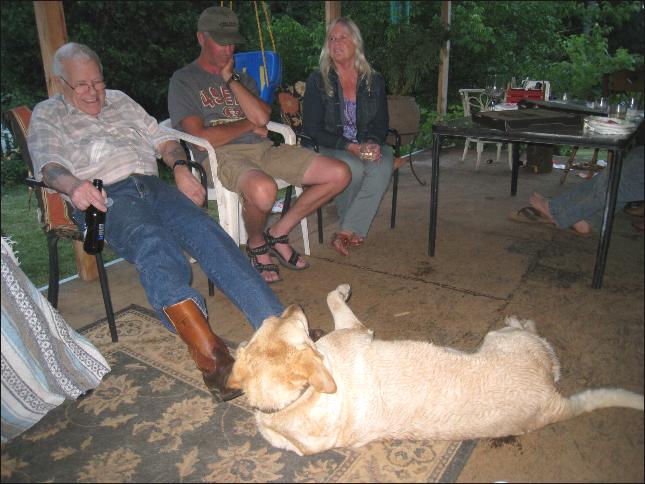 Papa Mel playing footsie with Wheeler.
Checking out all the work Lisa's been doing to get the pool ready to fill with water. How well I remember doing this after mom and Val were gone.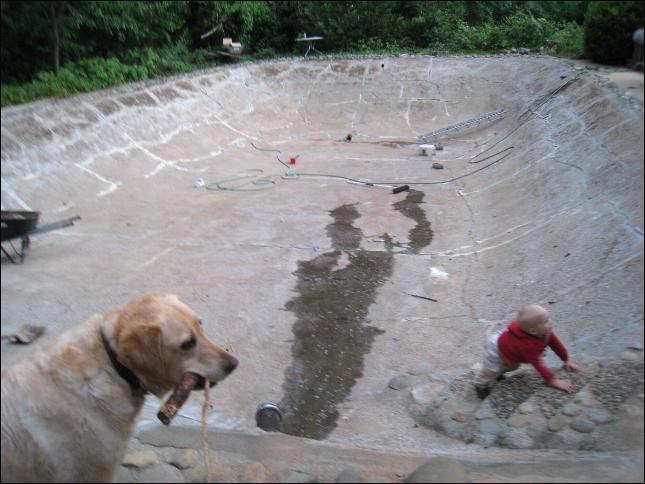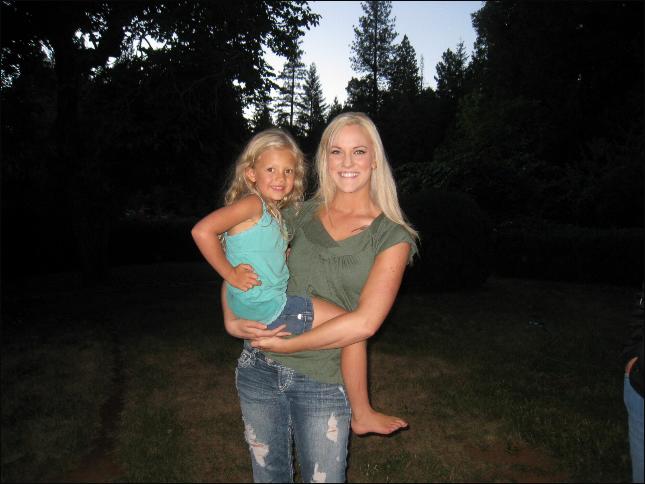 Getting late and time to say bye to Laci and lil' munchkin before heading home next door.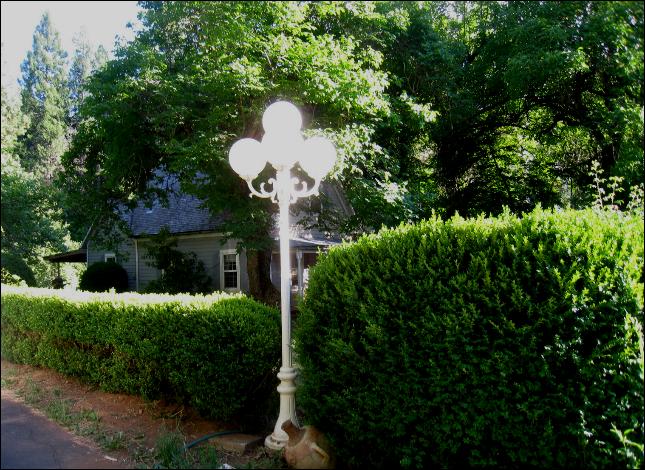 It's been wonderful to all get together at the old home. Looking forward to the next few days before they plan leaving for home. Virginia heads to Salem, Oregon, Kathy to Bonner's Ferry, Idaho and Barbara to Baltimore, Maryland. But before they leave...Thank you so much Lisa for all your efforts making the occasion so special. And thanks to Laci for bringing her Aunts for the occasion.

Saturday June 28

Cousin Barbara will leave for the Bay Area to see old friends before flying back to Baltimore. But before they leave we have breakfast together. Her friend and care person Angela and children have been seeing some sights locally and at Lake Tahoe after bringing her for the reunion. From the left: Sue, Angela, Andrew, Andrea and Barbara.

Mike even made it for breakfast.

Had to add this photo of the beautiful big trees that Barbara loves about our place. It's been wonderful to see you and relive the good ol' days. Thanks so much Angela for helping to make it possible. You have two very sweet children who reflect the goodness of their mother.