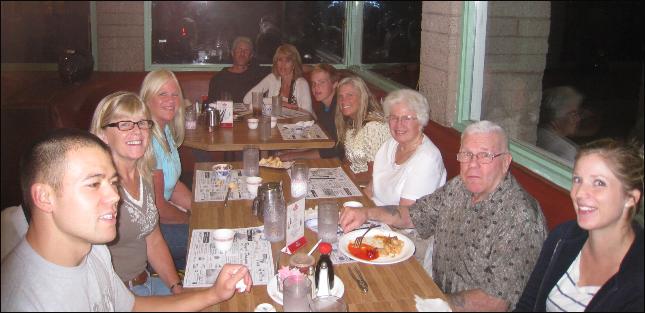 Papa Mel and Grammy's 60th Anniversary
(Friday October 5, 2012)
ven though very busy getting ready to go to Idaho everybody insisted we celebrate Grammy and Papa's 60 years together. Our life together has been special and filled with wonderful memories and adventures. During all these years our family began with two, then five more, and altogether nineteen. Then, much to our dismay, we lost son-in-law Brad who passed away from ill health. We also have something else to celebrate this evening...Guy and Vicky's expected baby due next February. Congratulations! Our first great grandchild!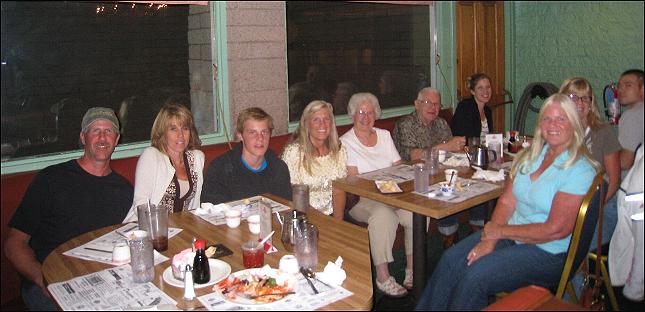 Thank you dear ones for celebrating our diamond anniversary with us. You're part of the treasure we found during our many years together. We love each other and all of you very much.

One by one each year flew by,
Since we both said "I do"...
60 years of memories,
Shared by me and you.
From big events and holidays
To simple daily pleasures,
Some tearful times along life's way,
Some joys that can't be measured...
One by one each year now gone,
But still they're ours forever...
Each and every memory,
Of sixty years together!