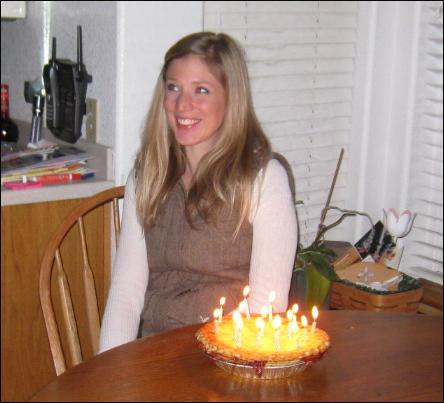 Happy 29th Birthday Vicky
(Friday January 20, 2012)
he rain's a pouring this evening, but it's not going to dampen our celebrating Vicky's birthday. Pizza, salad, pie, cake and ice cream with this happy bunch is worth braving the weather...but suddenly we found ourselves in the dark. The electricity went off. We all agreed that this was the first time any of us celebrated a birthday in the dark...Well, we did find some candles and flashlights. There aren't any photos of Tim because he disappeared to get the generator running. It didn't happen until we were ready to leave for home. Sorry Tim missed all the fun! Thanks for always being there for everyone.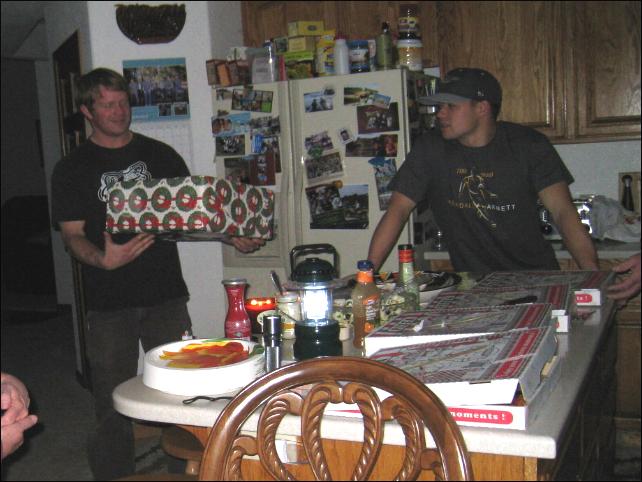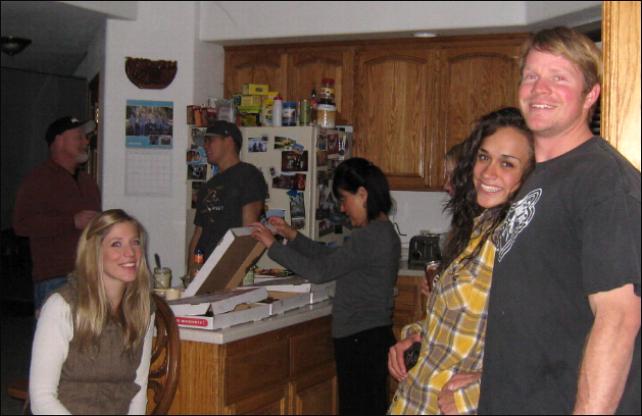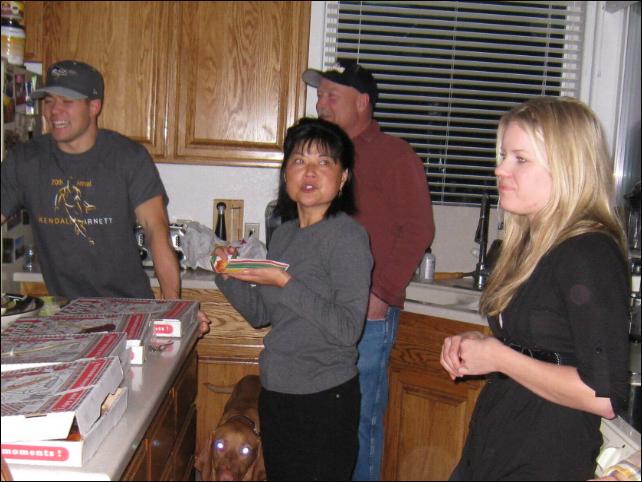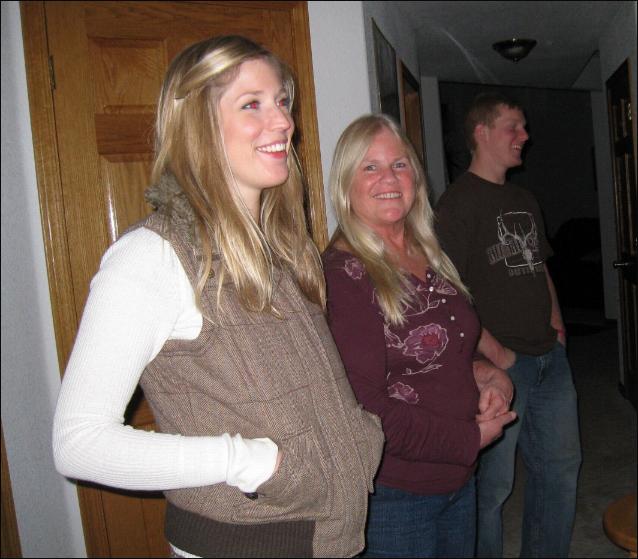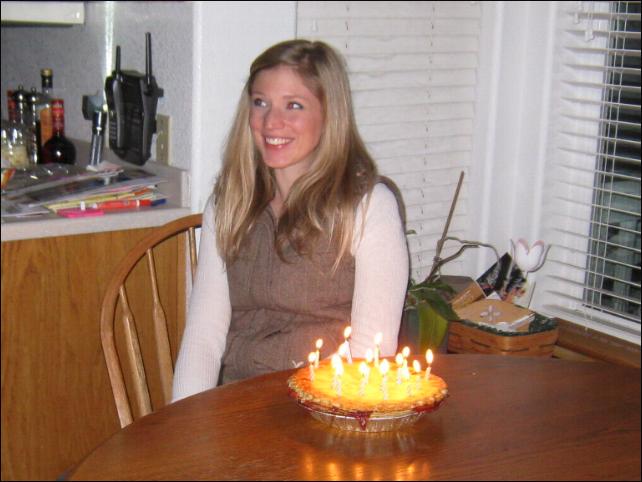 Happy birthday dear Vicky...happy birthday to you!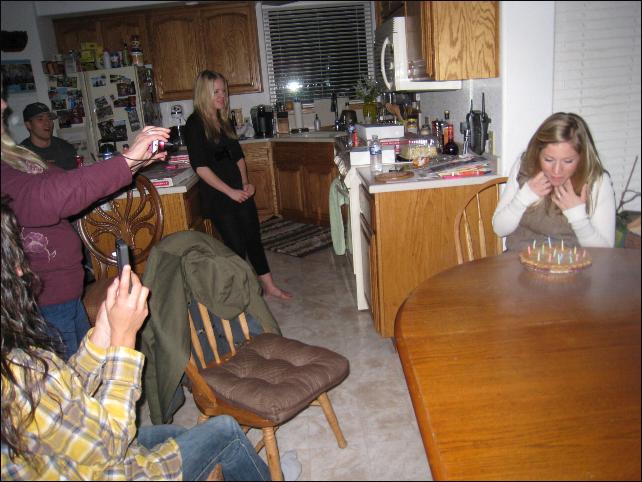 And when she blew all those candles out...we could hardly see one another...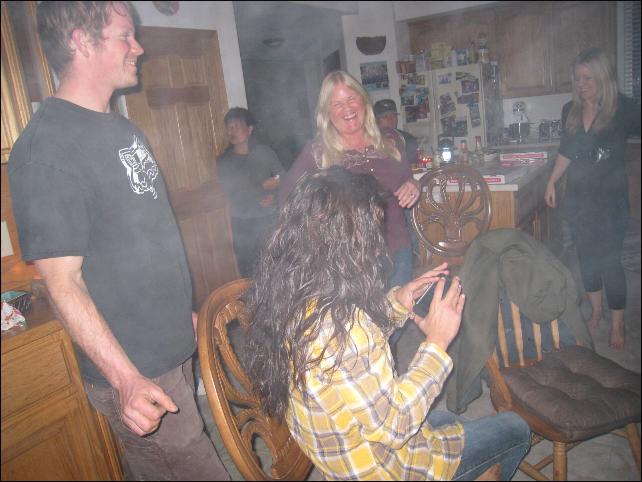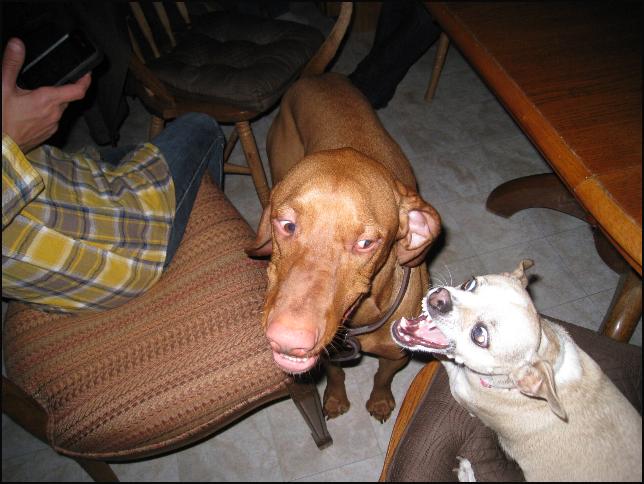 Maggie gets pretty onery, and Reggie's thinking, "What'd I do now?"
Areana and Timmy share a hug n' smile.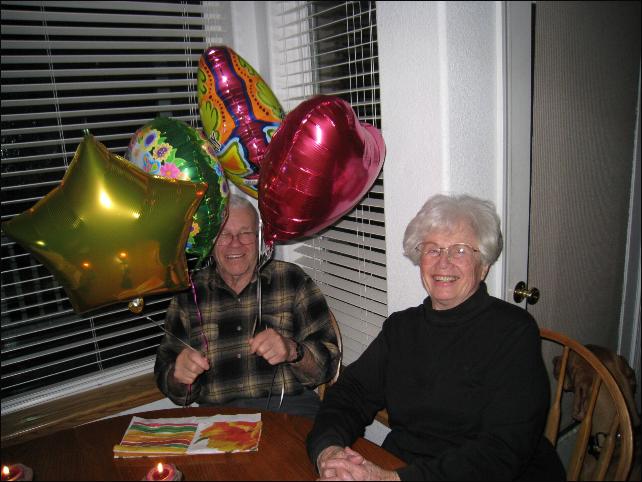 Time for some refreshments...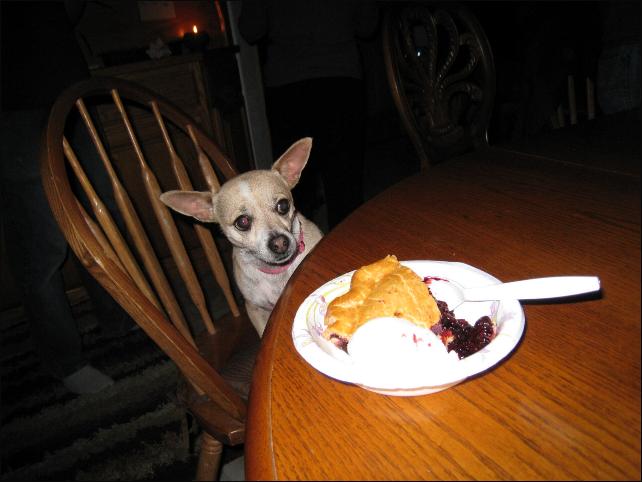 Maggie's got a one track mind.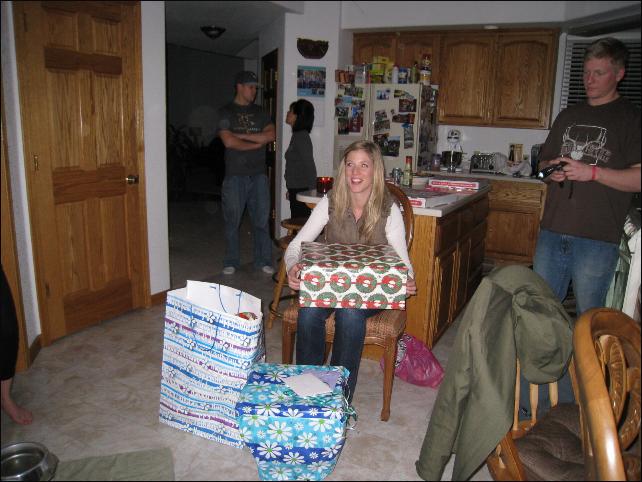 Time for Vicky to open her gifts. Brent's holding the flashlight for us to see better. The flash from my camera really lights things up.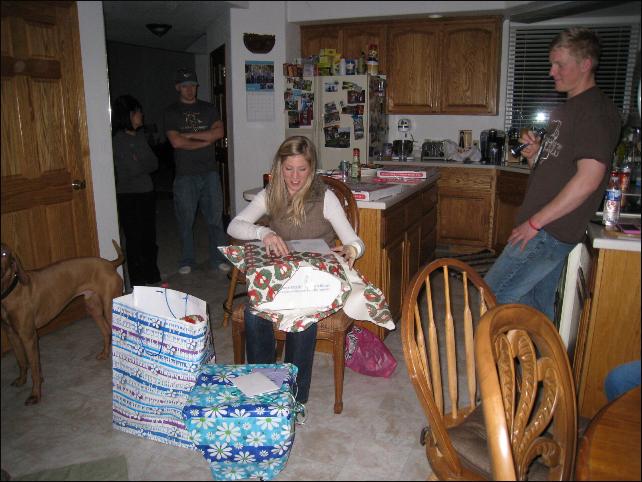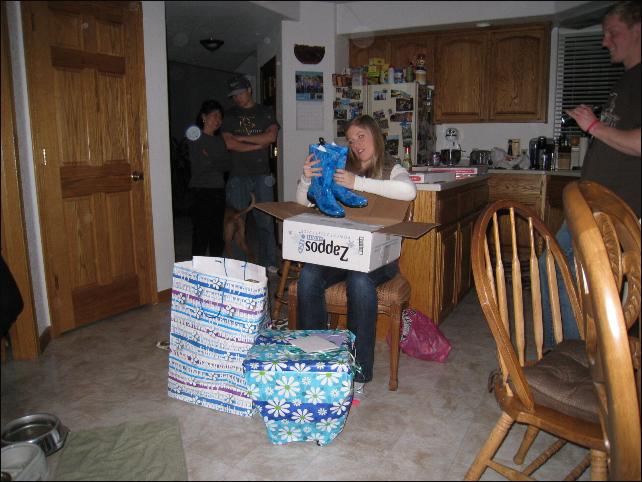 Vicky's beautiful new garden boots. Reggie's wondering if they're good to eat.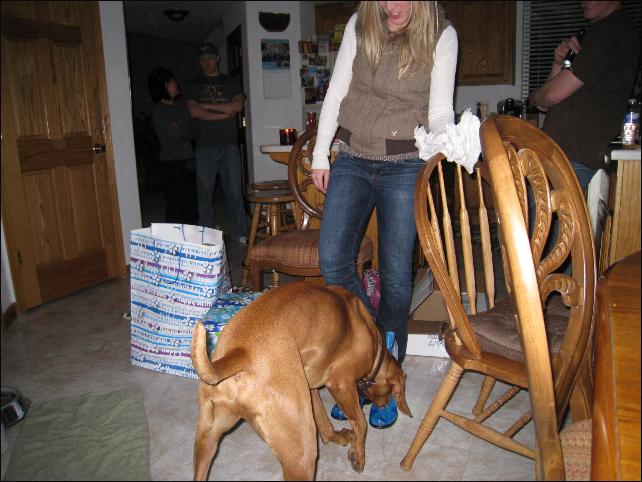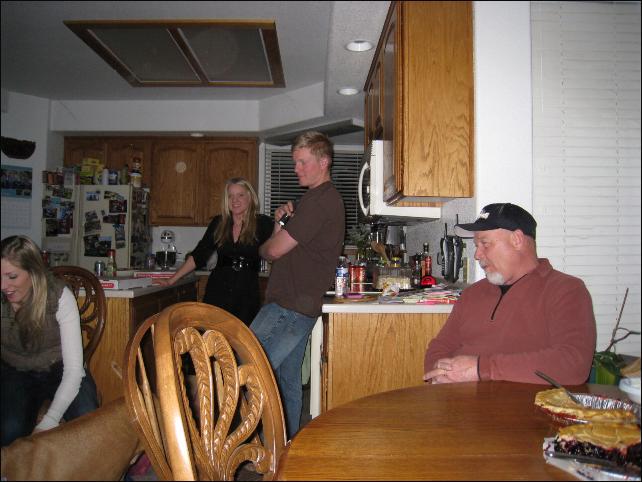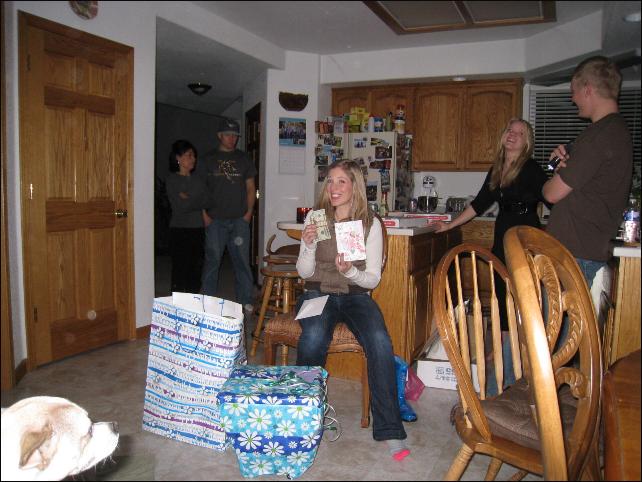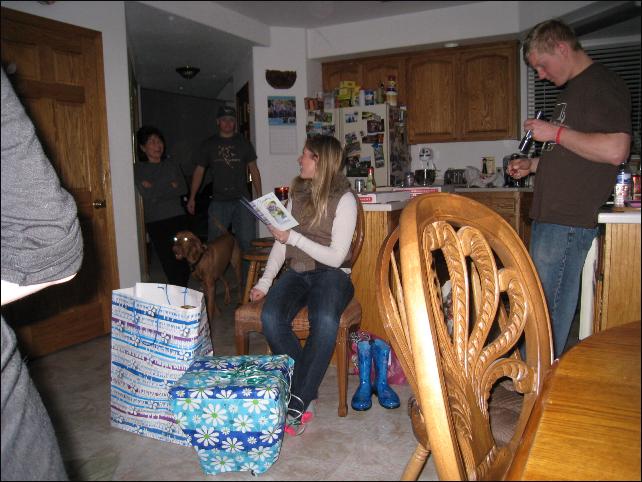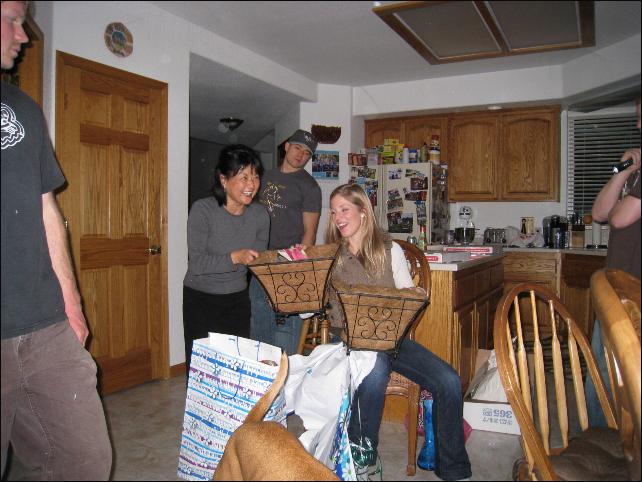 Some pretty potting planters and bulbs.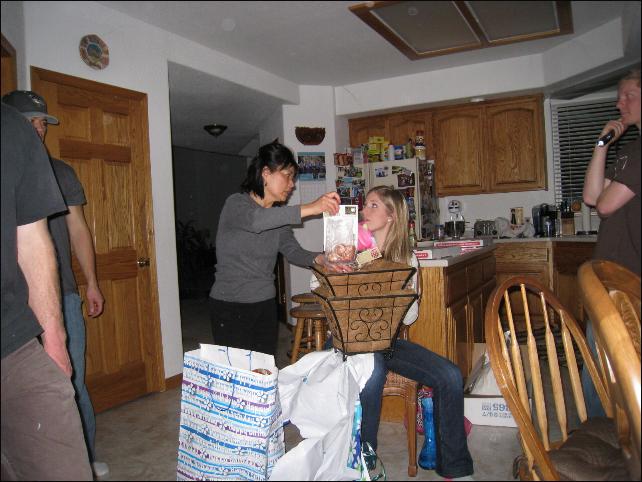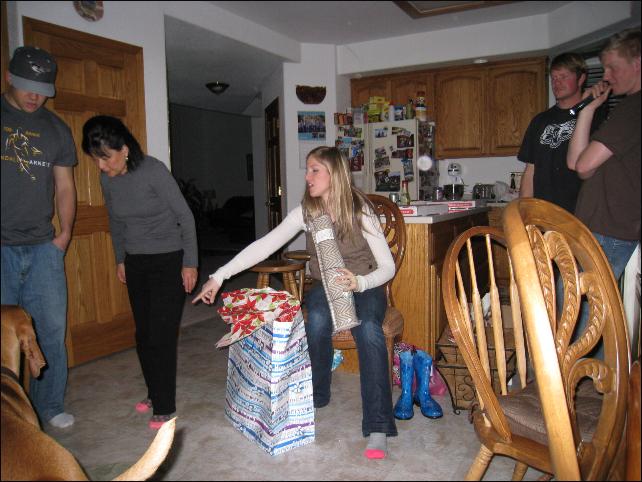 Is that a big spider?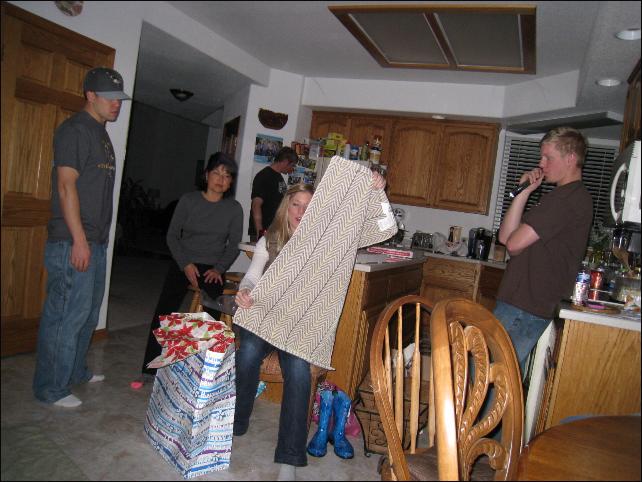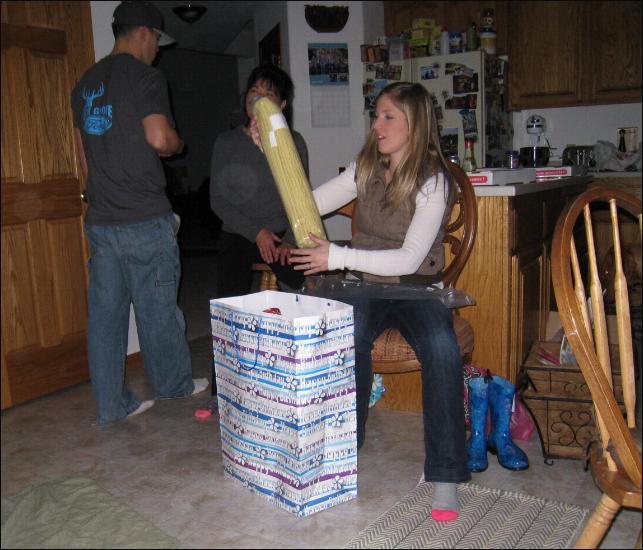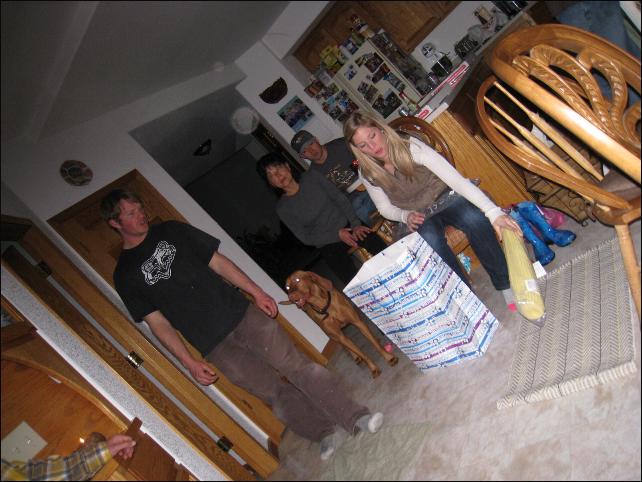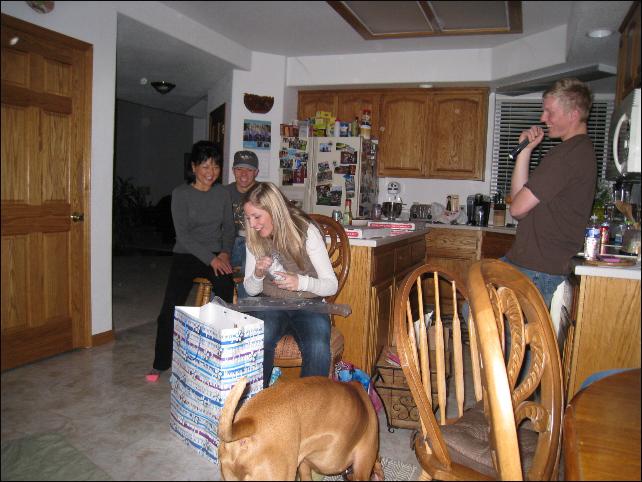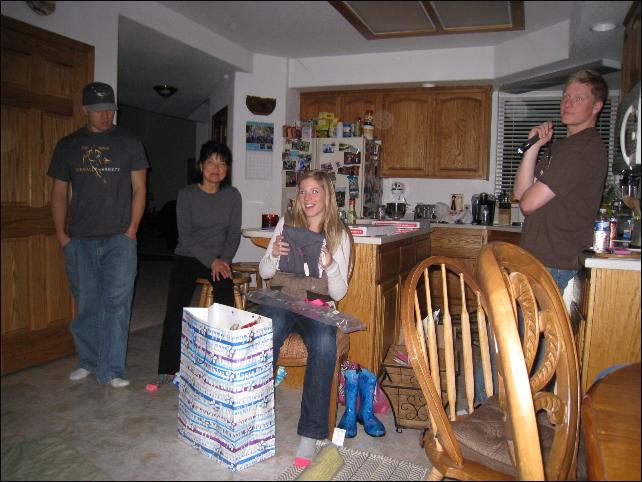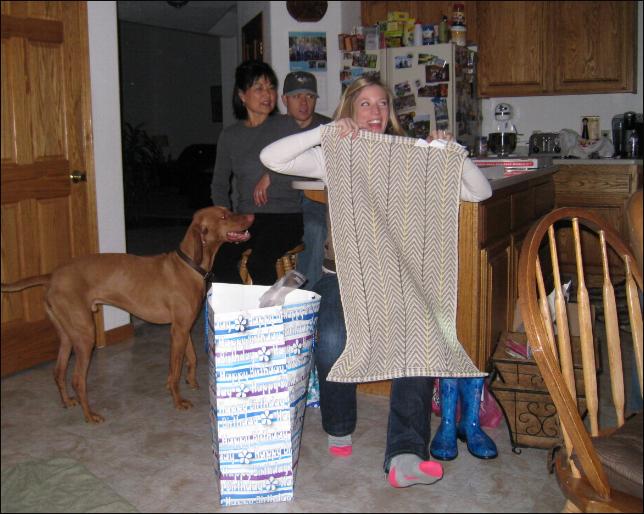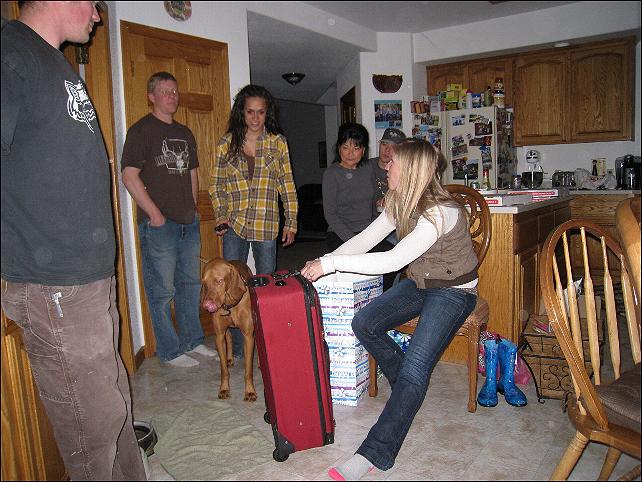 Brent, why did you get me a suitcase? "Because you had to borrow one."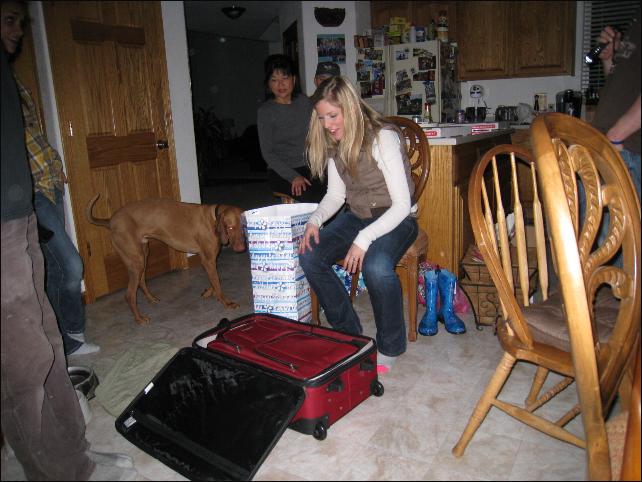 Look! There's another one inside...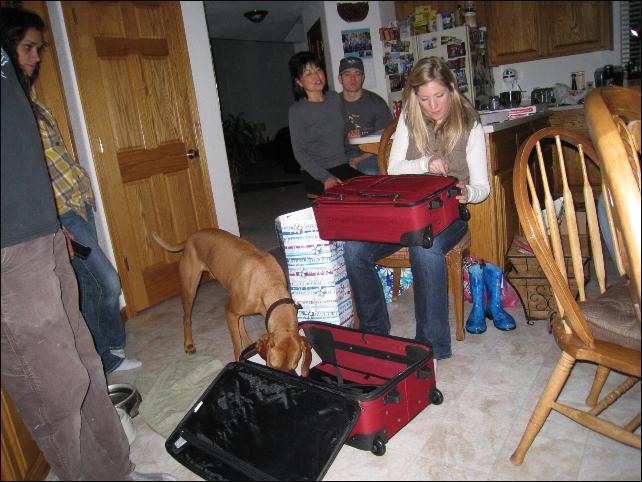 ....and another inside the other one!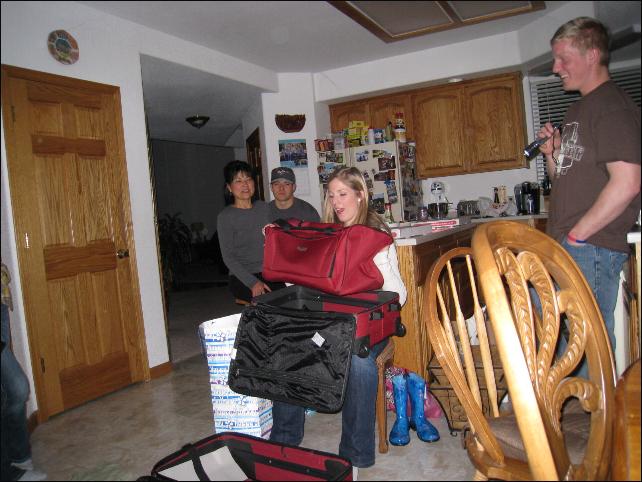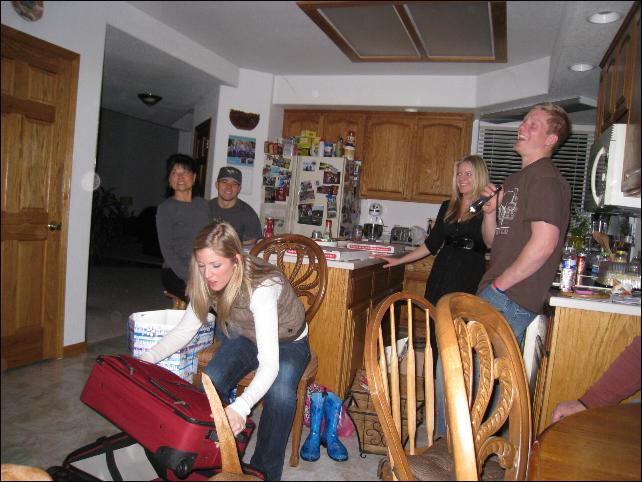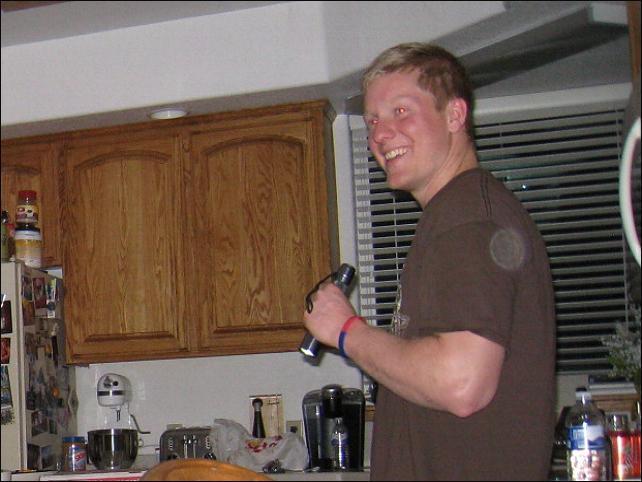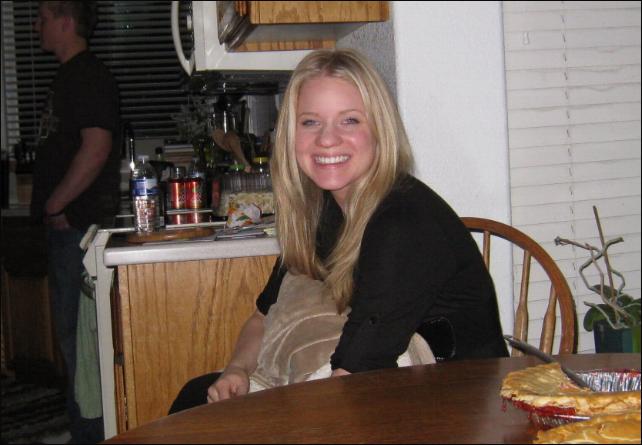 It's been a wonderful rainy evening with best friends honoring our very dear Vicky on her special day. Happy birthday Vicky and we hope you have a joyous new year filled with adventure and the best ever. Time for us to brave the storm and head for the hill.