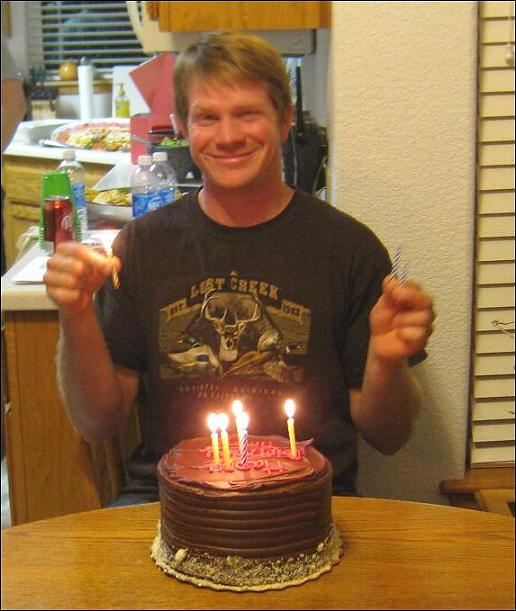 Happy Birthday Timmy
(Sunday February 5, 2012)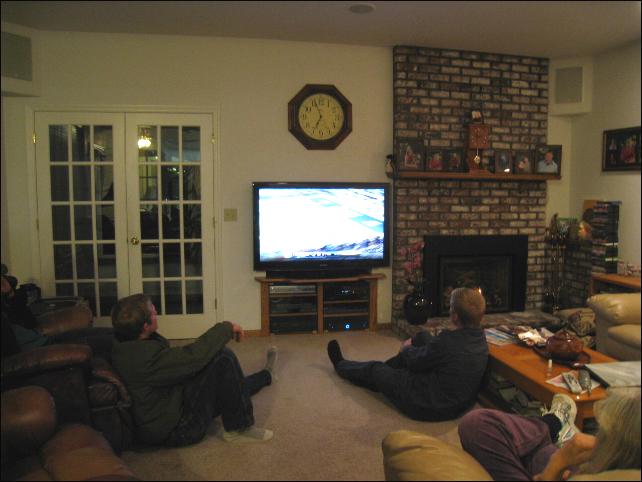 e're not only celebrating Timmy's birthday today, but also enjoying the Super Bowl XLVI.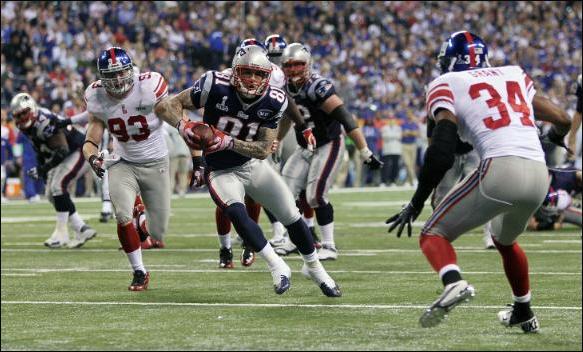 Inevitably the game came down to the final moments of the fourth quarter. The Giants got a go-ahead touchdown run from Ahmad Bradshaw, and the Patriots were out of luck this time around.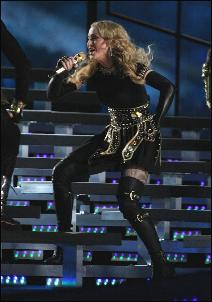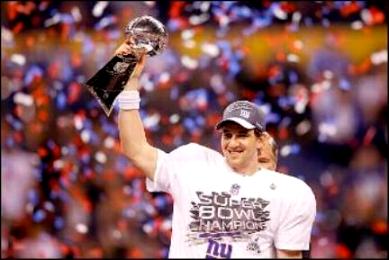 At right Madonna performs at half time, and Giants Eli Manning holds winners trophy.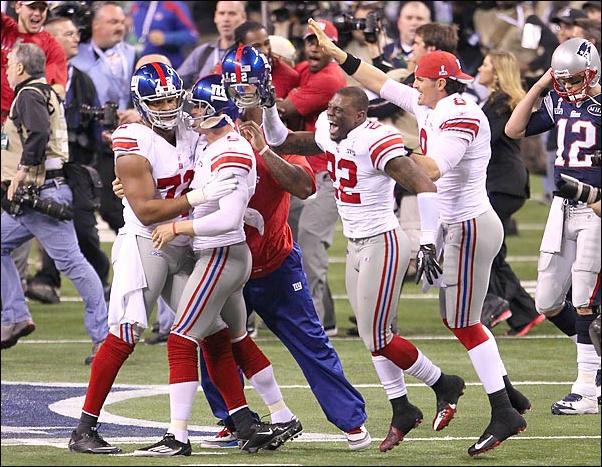 The New York Giants have done it again. Just as they did four years ago, the G-Men have beaten the New England Patriots in the Super Bowl. Final score: Giants 21, Patriots 17.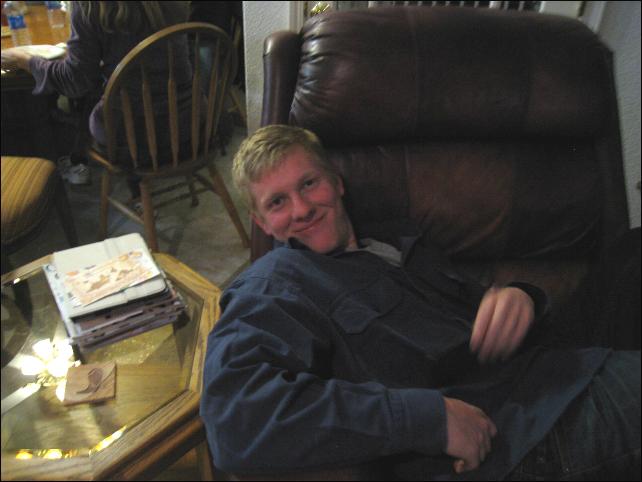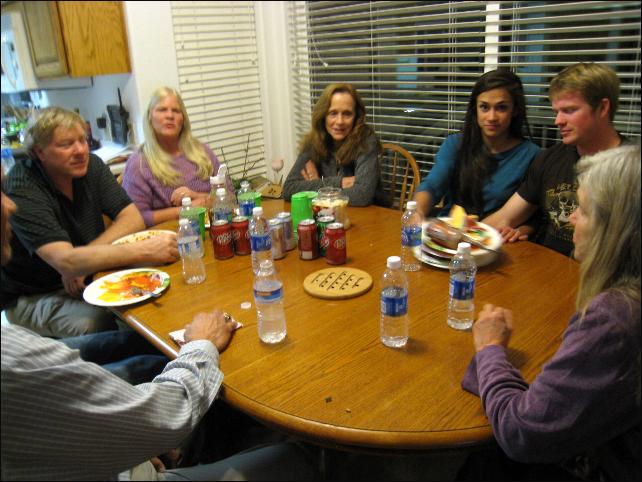 Conversing midst a few scattered remains of Tim and Margie's delicious ravioli dinner.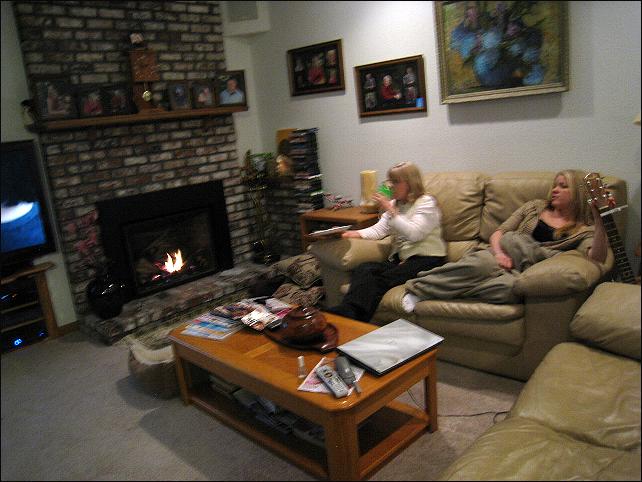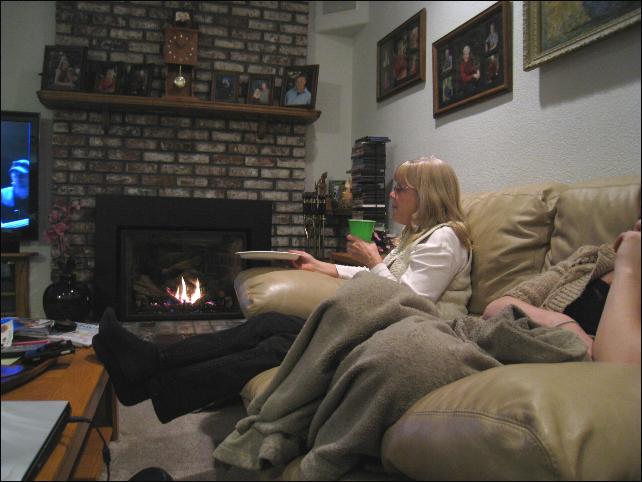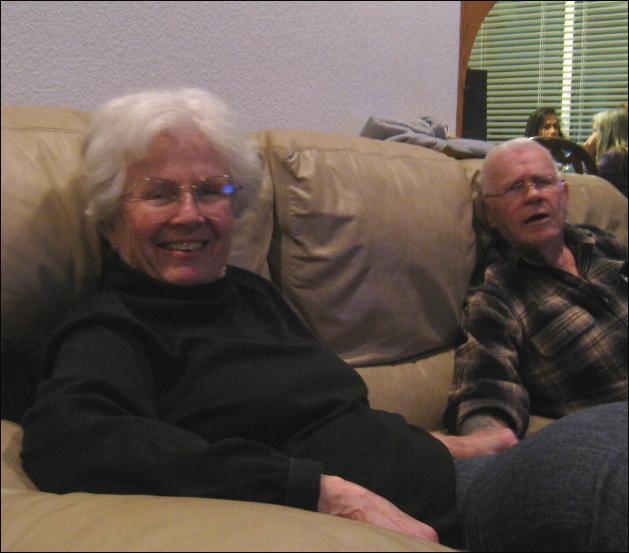 A couple of ol' foggies having fun with the bunch.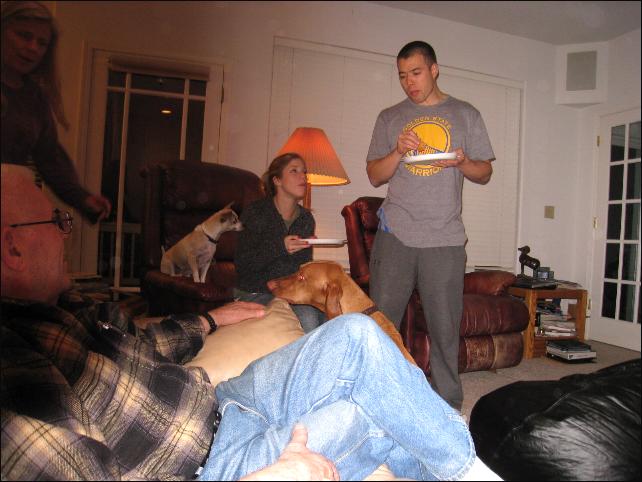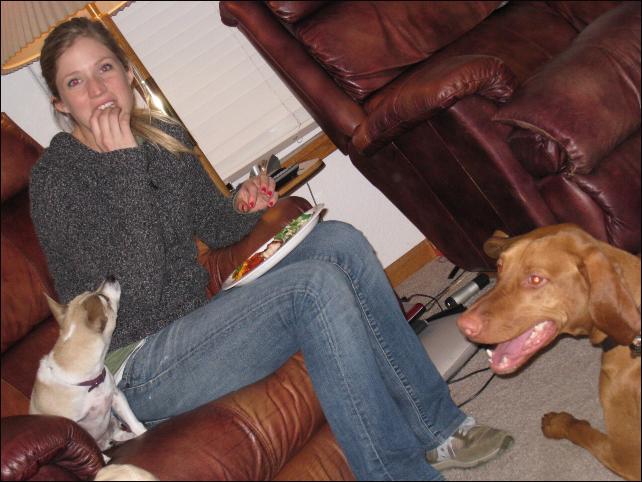 Hey Vicky...what makes you so popular?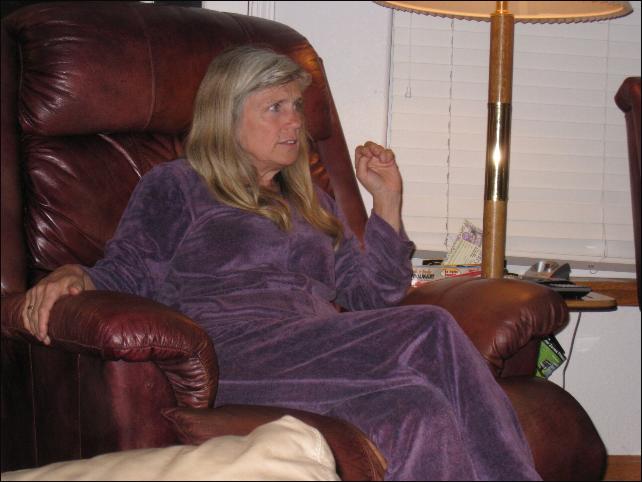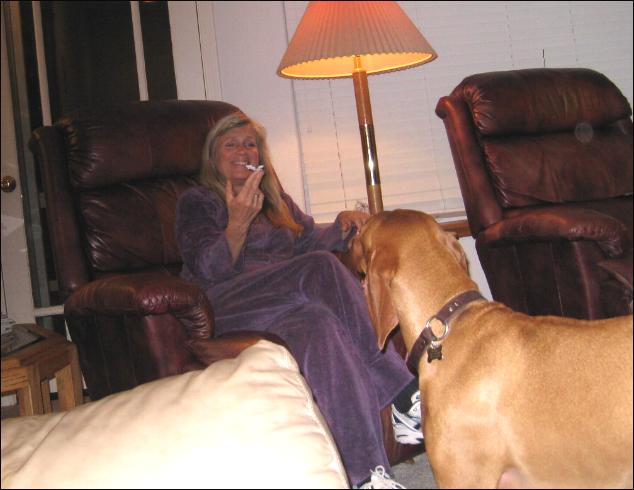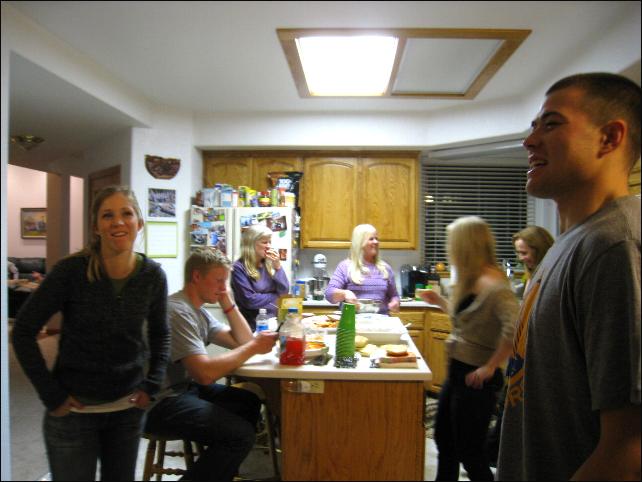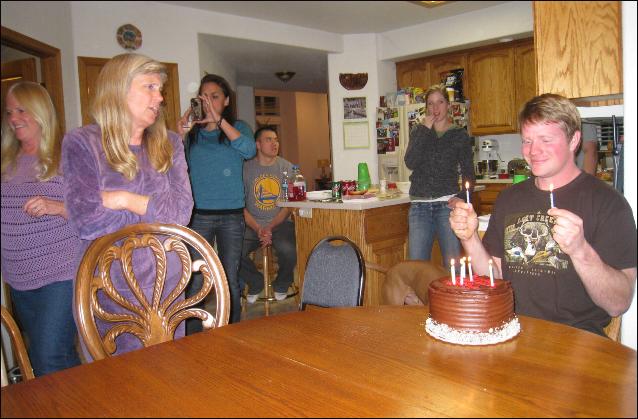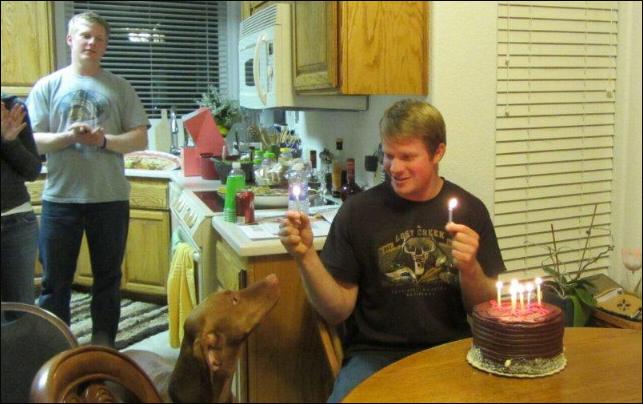 Time to sing happy birthday and blow out the candles. Timmy's not feeling good, so he will only blow out the two candles in his hands. Is Reggie fascinated by the ritual, or the cake?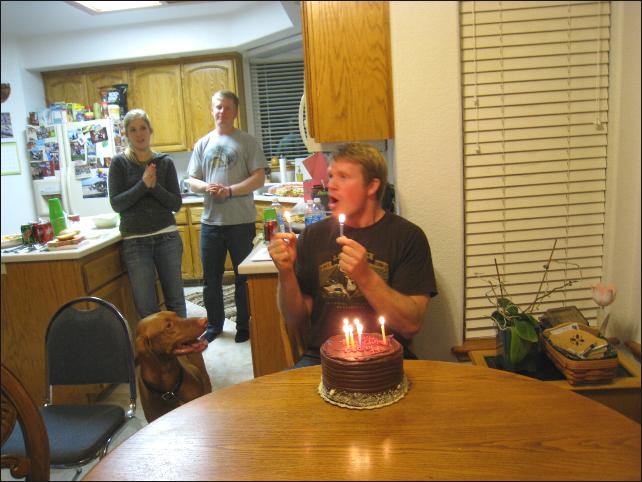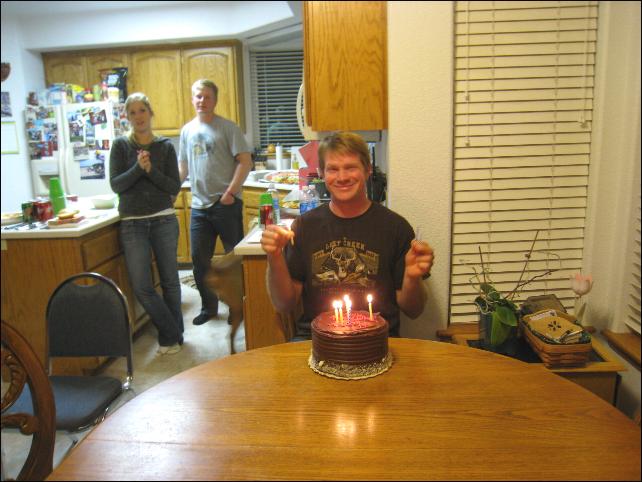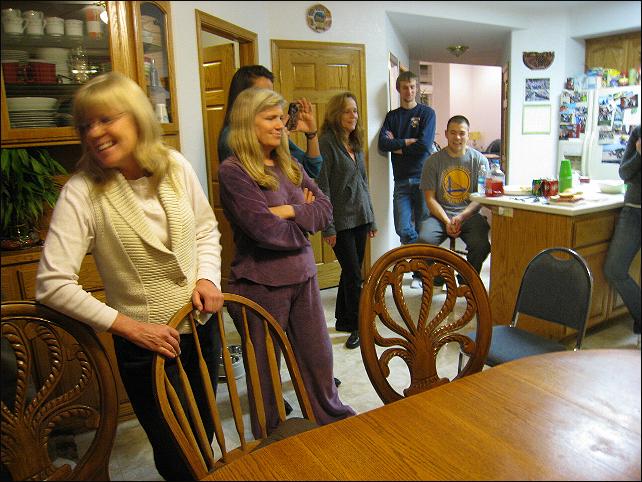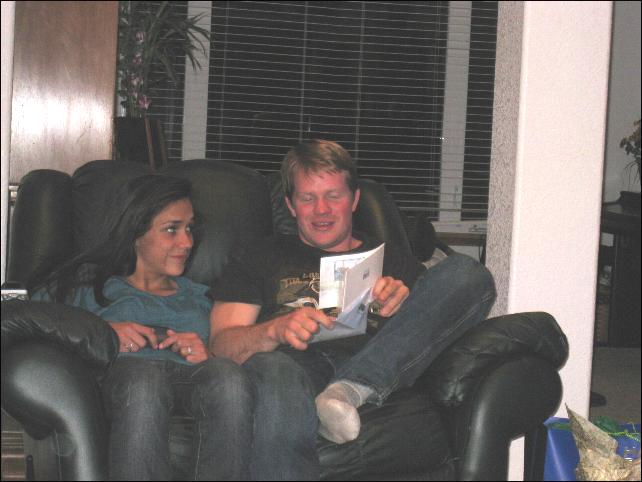 Time to open cards and presents for our special guy.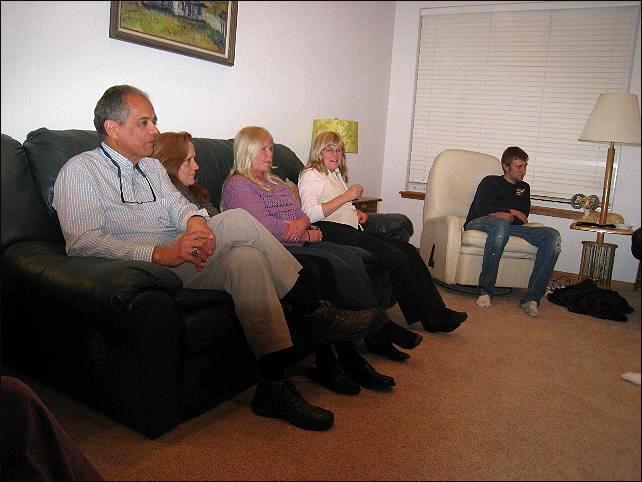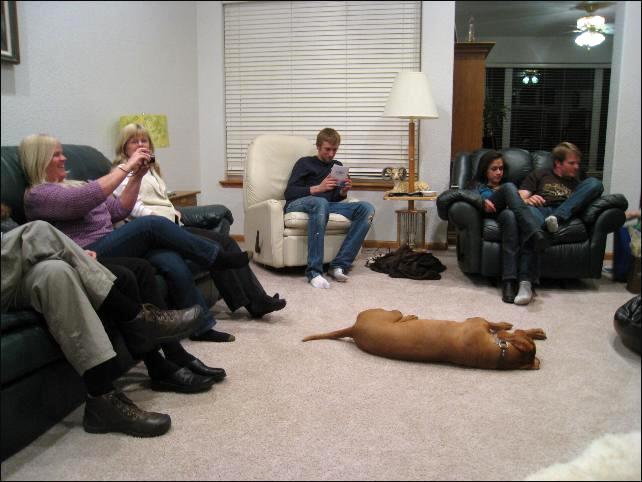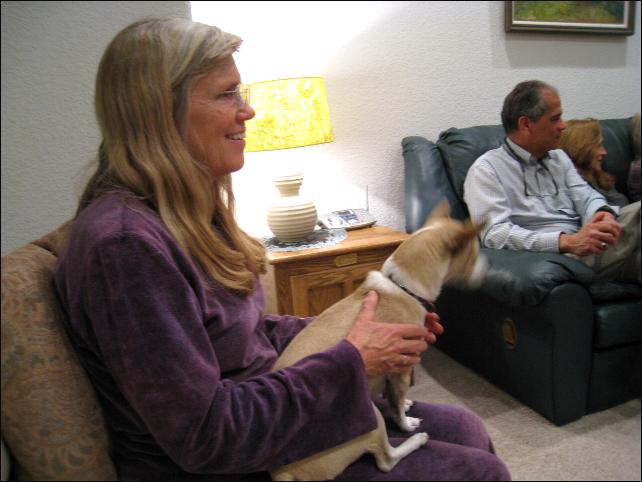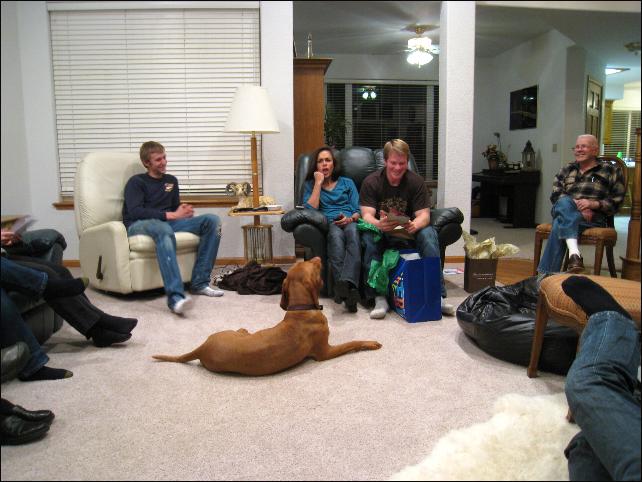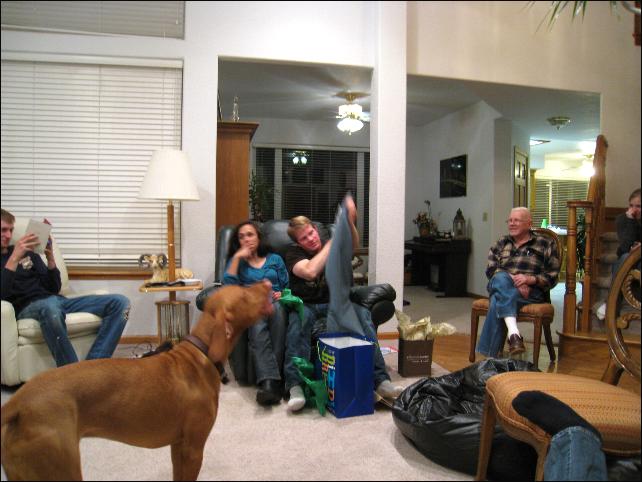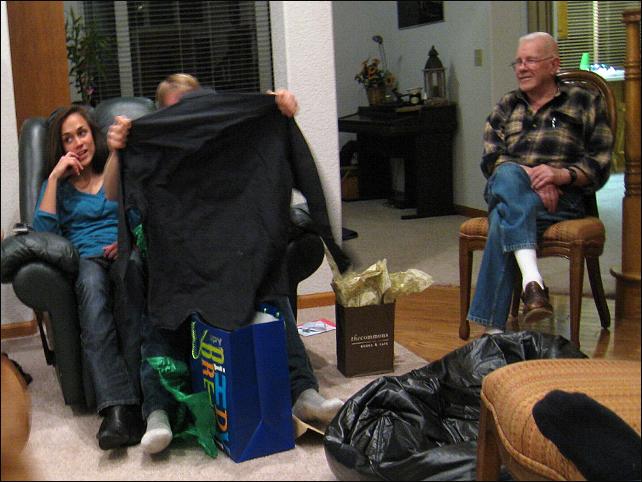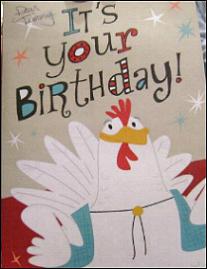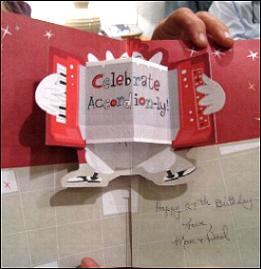 ...And speaking of cards click here.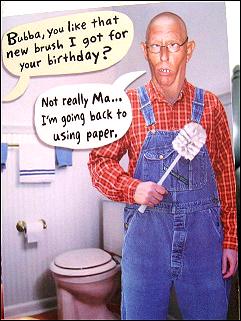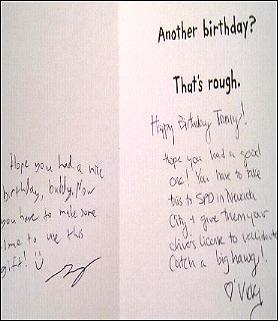 This one from Vicky and Guy is too much!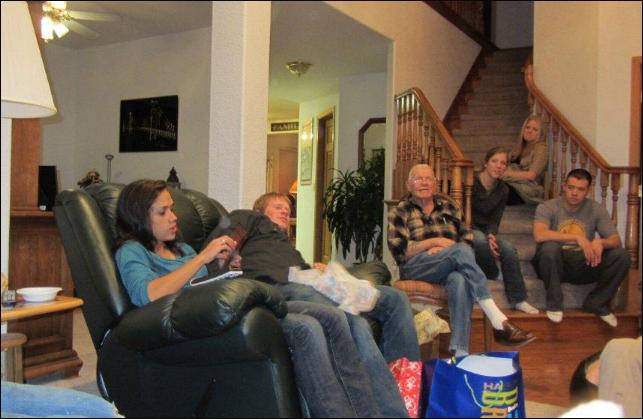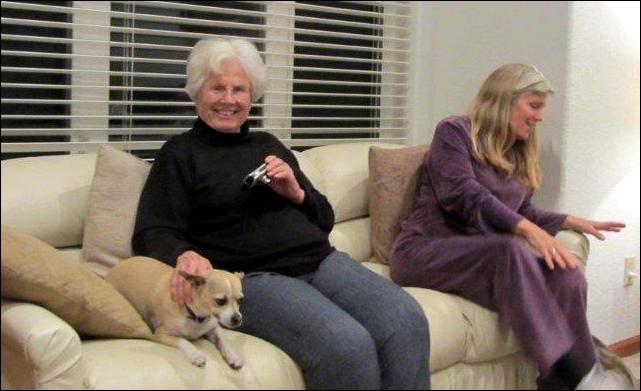 Maggie's warning Reggie to stay away.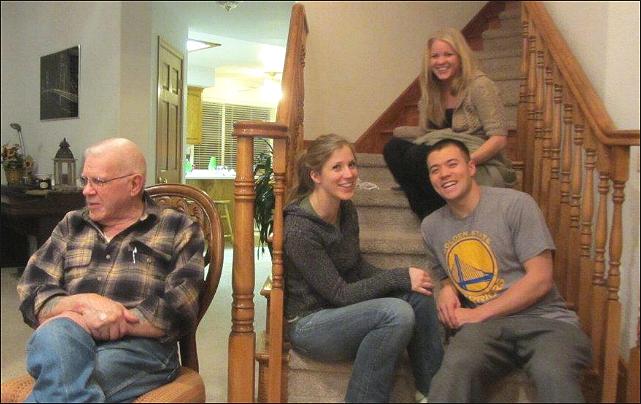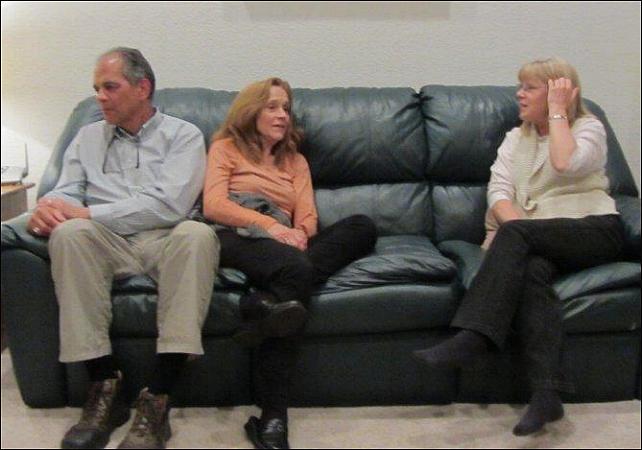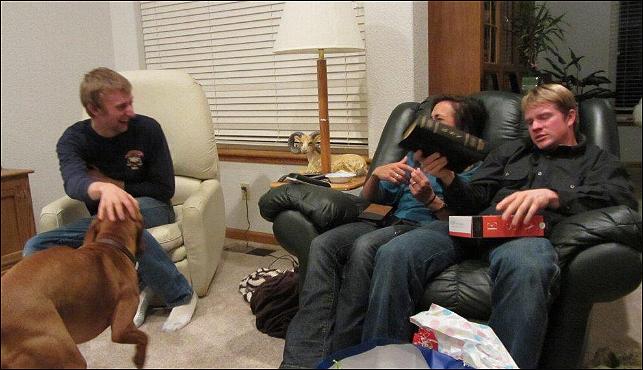 Timmy got a nice Bible from Larry and Linda...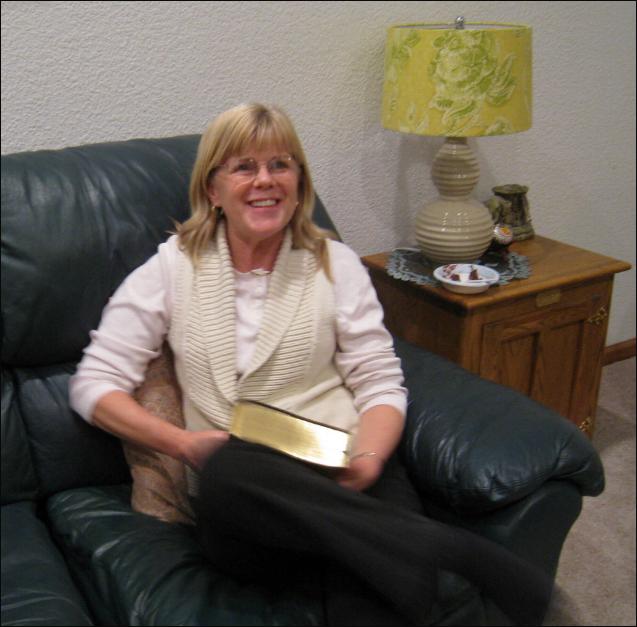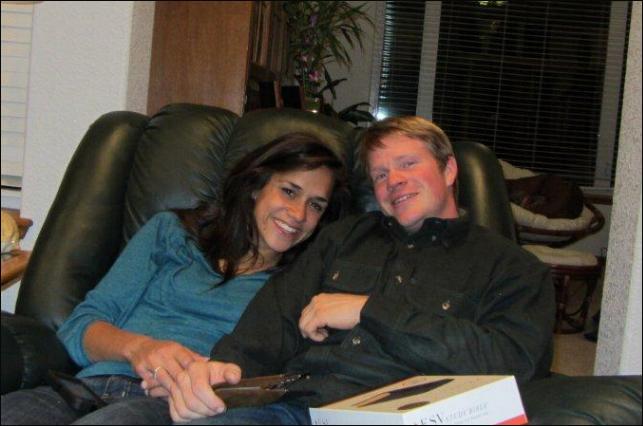 Happy birthday dear Timmy. We love you very much and wish you and your special gift Areana the best of all that life could possibly have for you.