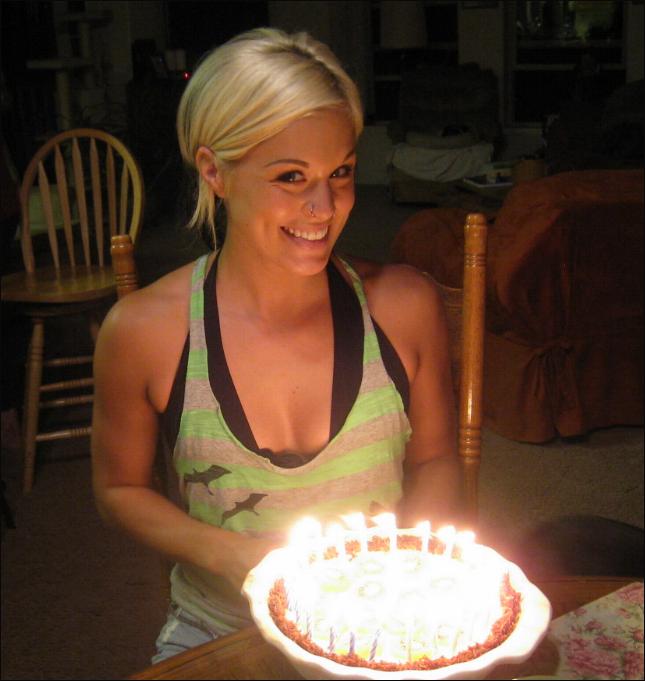 Happy Birthday Jen!
(Sunday Sept. 9, 2012)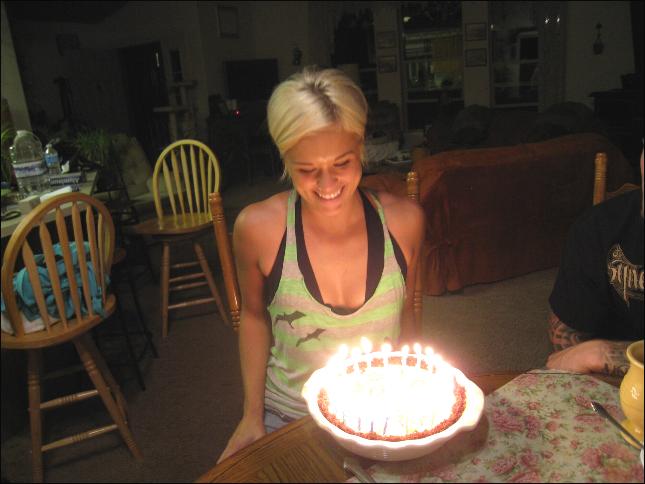 We sing "Happy birthday dear Jen"...and then she takes a big breath and blows out her 27 candles. Wow! Another year has passed, another candle added, and we're celebrating again.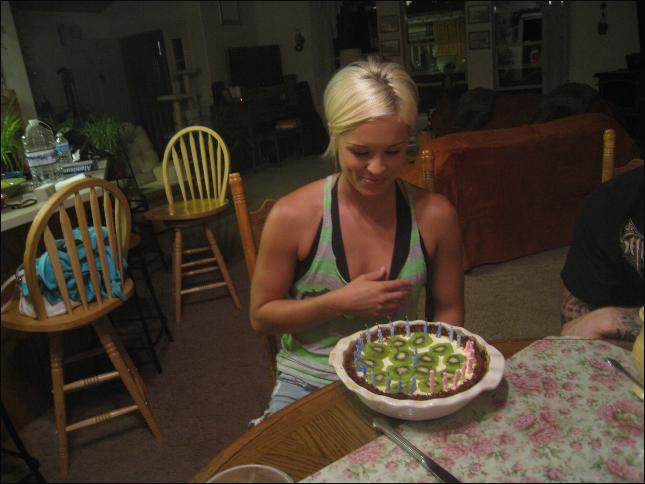 Jen and Zack are into physical fitness that involves exercise and healthy food. She made her special cake from kiwi, coconut and cream cheese. It's delicious!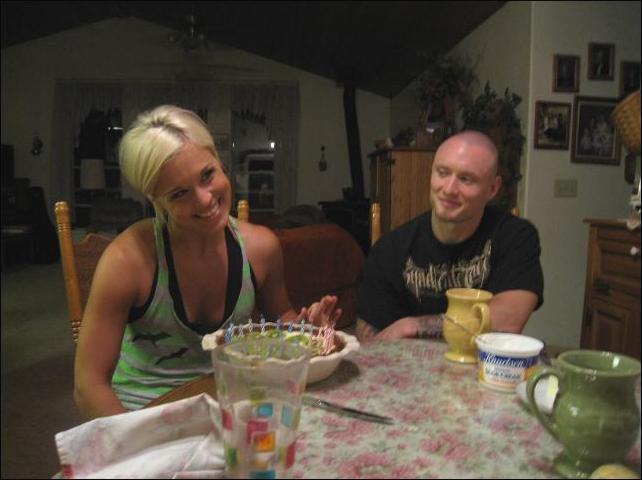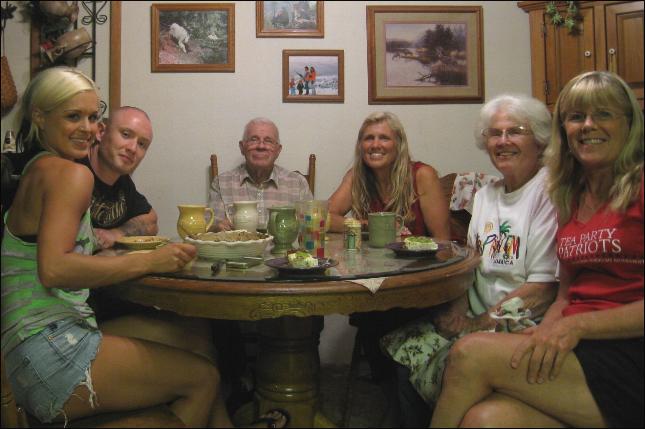 Here's the bunch from left to right. Birthday girl Jen, Zack, Papa Mel, mom Cheryl, Grammy and Aunt Sue. The cake was a added treat to the wonderful BBQ Salmon filet dinner Cheryl made from the fish she caught last week at Klamath. After all the fun stuff we settled down to enjoy a very funny movie. Most of us have seen it before, but it's a winner when it comes to laughter...the essence of a long healthy life. Jen...we hope you have a better than ever new year learning and applying all your special talents. We love you very much.