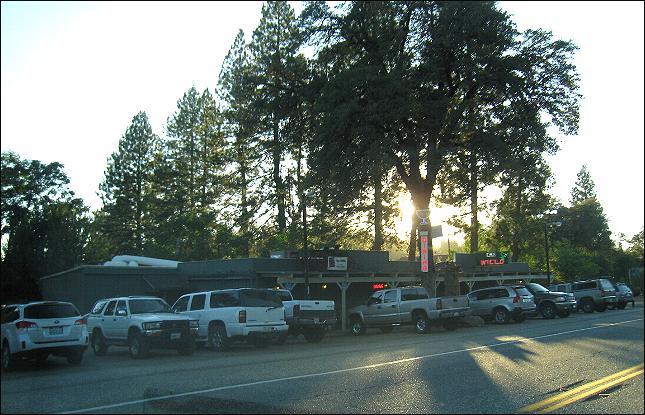 Happy 85th Birthday Papa Mel
(Thursday August 23, 2012)
onight most of our favorite bunch are at the Willo celebrating Papa's birthday. It's always a joyous event getting together, but this one is extra special. Papa's put in a lot of miles kickin' the can down life's highway, and we hope to enjoy what's left. We're planning to whoop it up again in October celebrating the 60 wonderful years we've been married. The other day I was playing the beautiful song, "One Moment in Time." It really struck home, and Papa asked me to play it a couple of times. The lyrics describe what motivated him to accomplish what he did during his lifetime up to now, so I've included them at the end of the page for an uplifting sing along.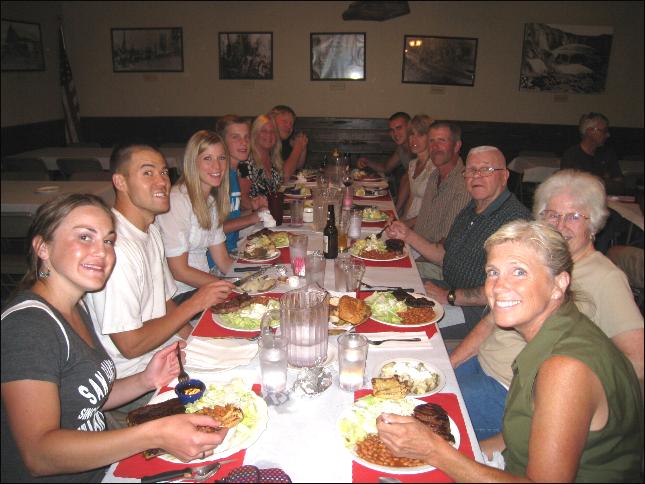 But first we'll enjoy our delicious dinner together.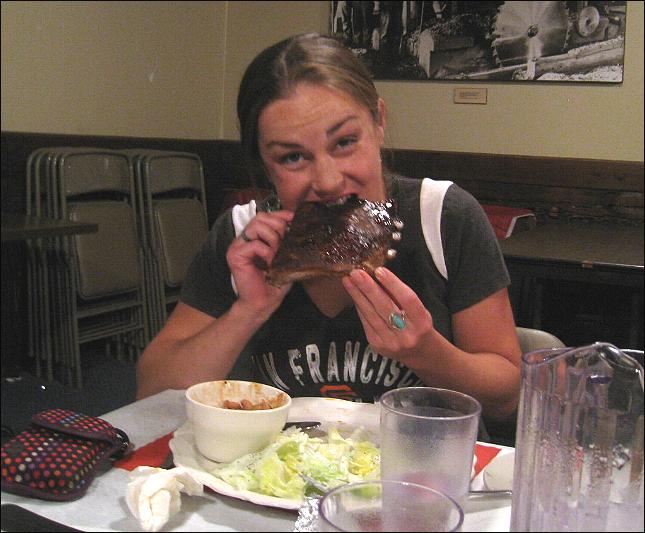 ...And of course we gotta goof off as Deena demonstrates how our cave dwelling ancestors used to do it.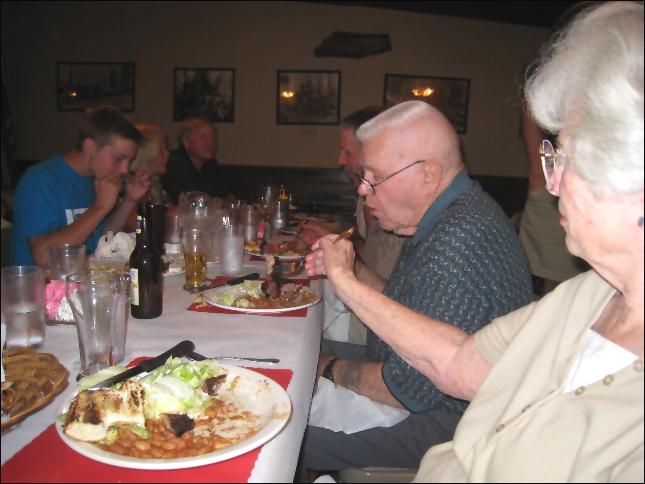 Sometimes I get carried away visiting so Papa stole my steak...to see if I'd eventually notice.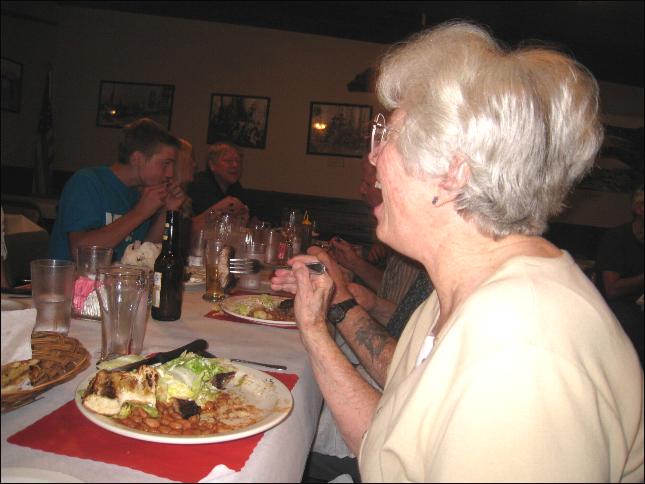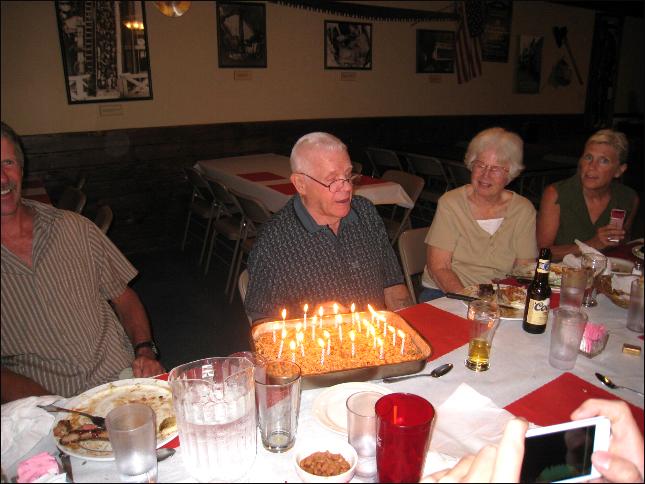 Now it's time to sing happy birthday, make a wish and blow out the candles...and hope the fire dept doesn't show up!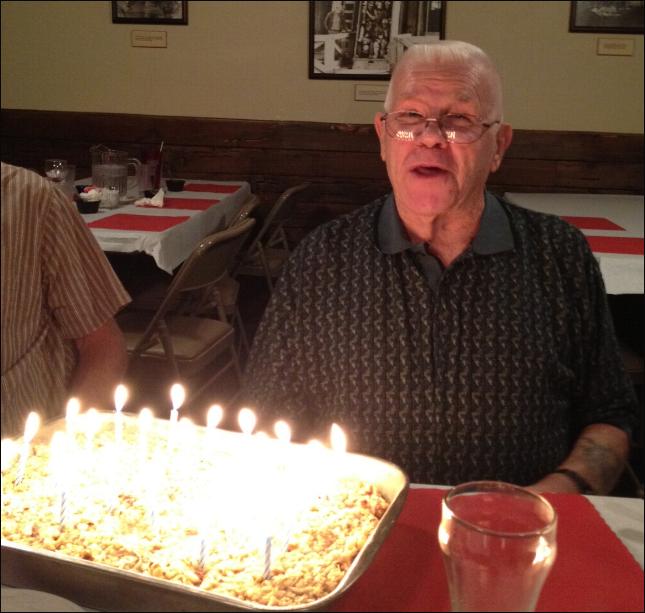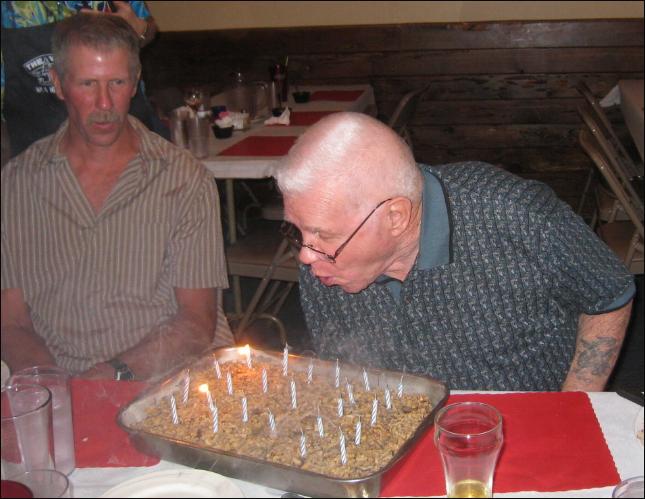 This is probably the best German Chocolate cake we've ever tasted thanks to Deanna. She makes absolutely delicious cakes. Our favorite waitresses brought the ice cream, and a cupcake with a candle. Then they insisted on singing happy birthday to Papa with us again.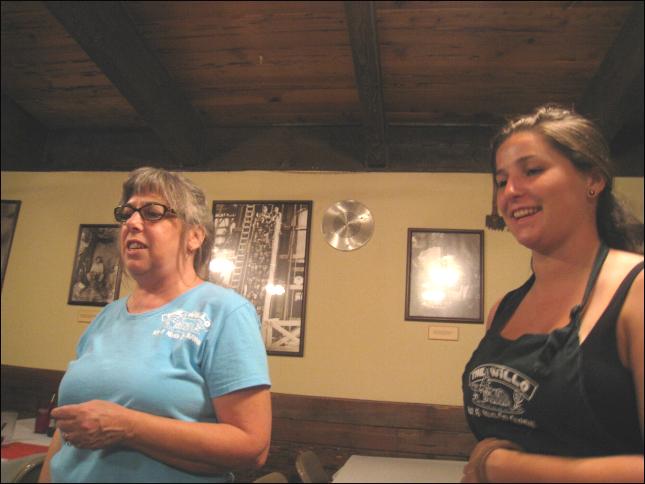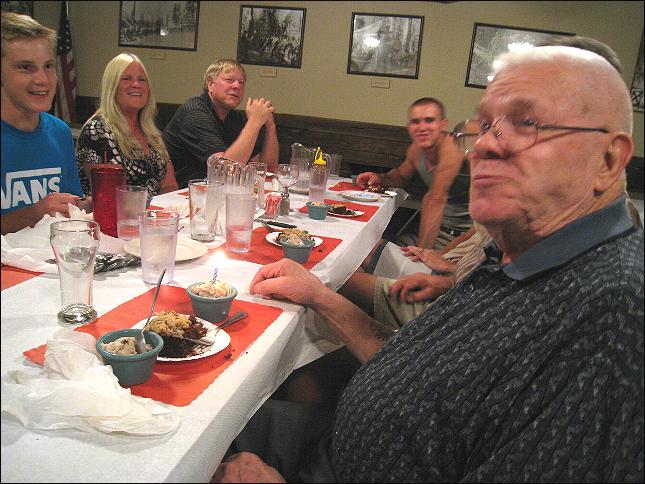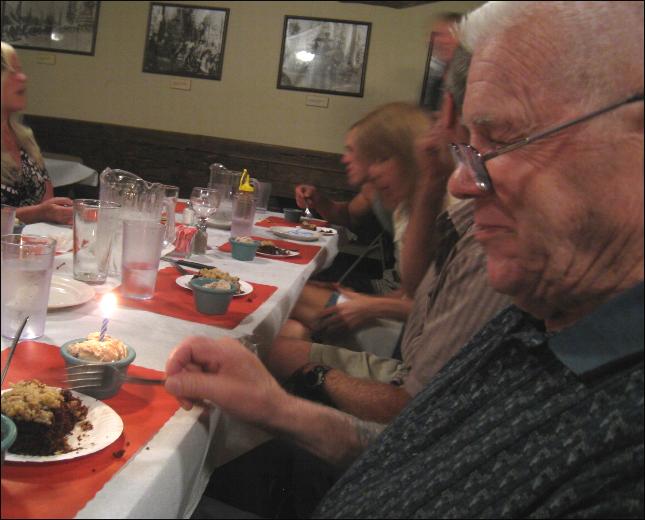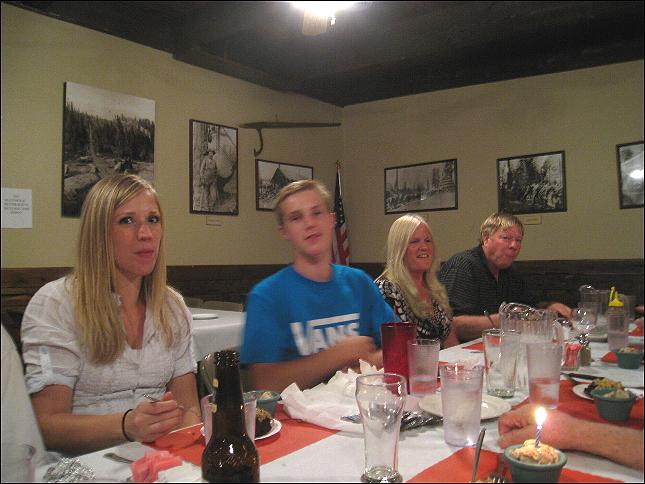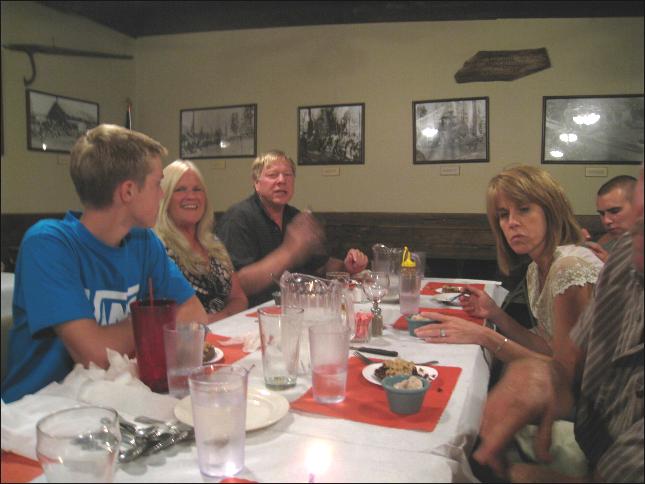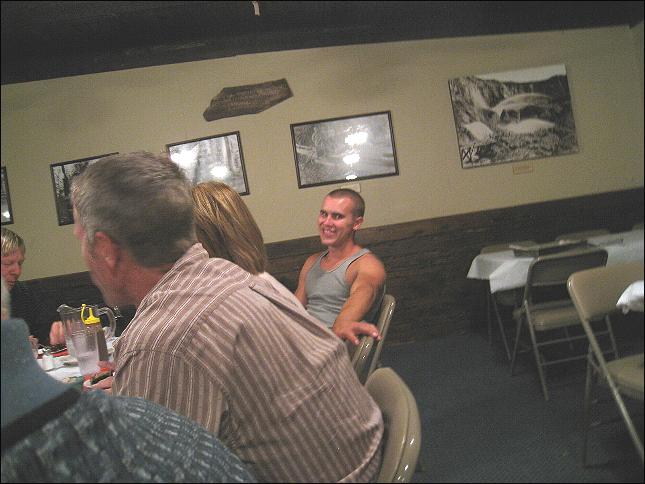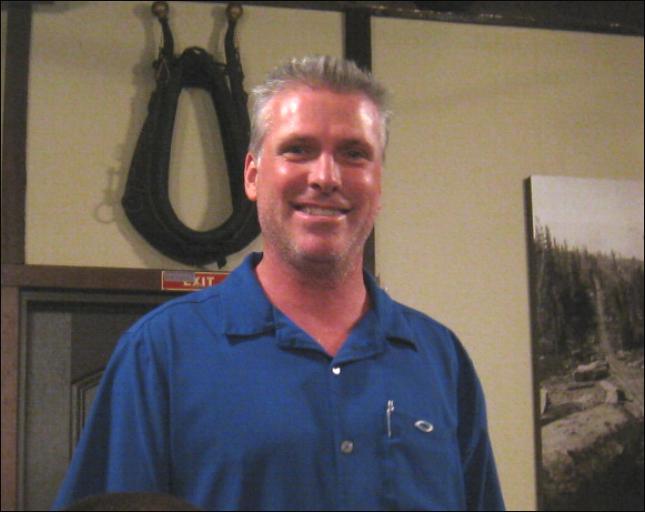 Our wonderful waiter Pete.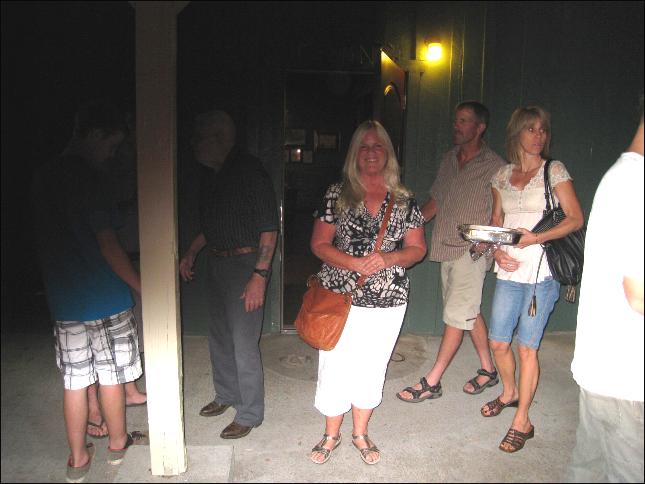 Thank you so much Tim, Margie, Kirk, Deanna, Cheryl and grand kids for making Papa's birthday so special. We love you very much.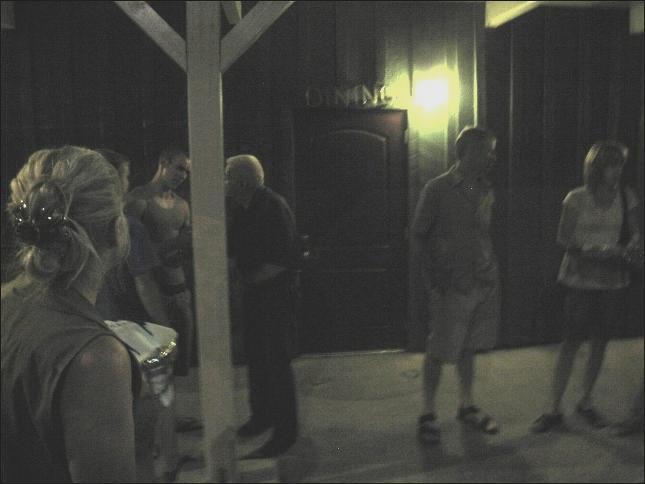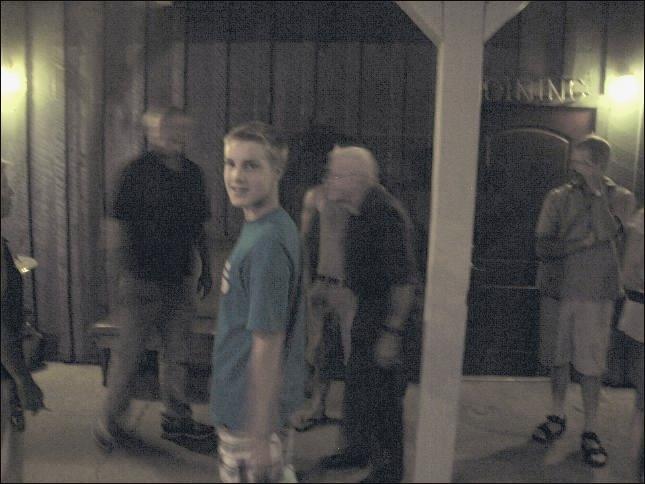 Time to bid everyone goodnight and head for the hills...but before you go you might like to sing-a-long with this one moment in time.

One Moment In Time Lyrics

Each day I live, I want to be
A day to give the best of me
I'm only one, but not alone
My finest day is yet unknown

I broke my heart for every gain
To taste the sweet, I faced the pain
I rise and fall, yet through it all
This much remains

I want one moment in time
When I'm more than I thought I could be
When all of my dreams are a heart beat away
And the answers are all up to me

Give me one moment in time
When I'm racing with destiny
Then in that one moment of time
I will feel, I will feel eternity

I've lived to be the very best
I want it all, no time for less
I've laid the plans, now lay the chance
Here in my hands

Give me one moment in time
When I'm more than I thought I could be
When all of my dreams are a heart beat away
And the answers are all up to me

Give me one moment in time
When I'm racing with destiny
Then in that one moment of time
I will feel, I will feel eternity

You're a winner for a lifetime
If you seize that one moment in time, make it shine

Give me one moment in time
When I'm more than I thought I could be
When all of my dreams are a heart beat away
And the answers are all up to me

Give me one moment in time
When I'm racing with destiny
Then in that one moment of time
I will be, I will be, I will be free, I will be, I will be free

(Songwriters: Albert Hammond & John Bettis)


Back