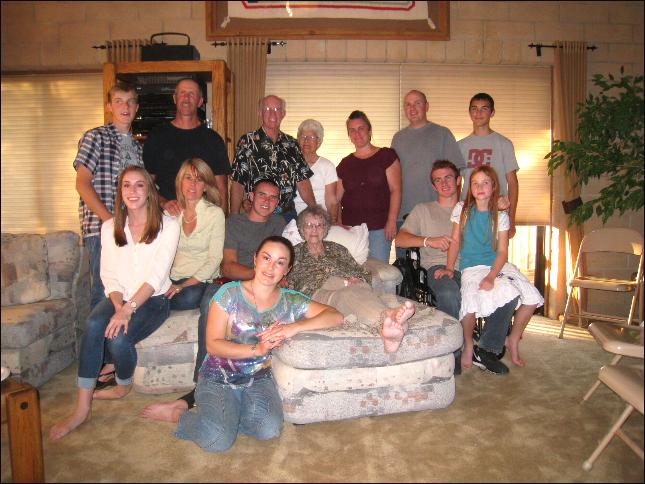 Happy 100th Birthday Eula
(Sunday October 20, 2013)
Today we're thrilled to be celebrating Eula's 100th birthday with her at son Ken and Darlene Absher's home, along with their children, grand children, great grand children and some of her friends. Besides fun visiting we all enjoyed a delicious dinner.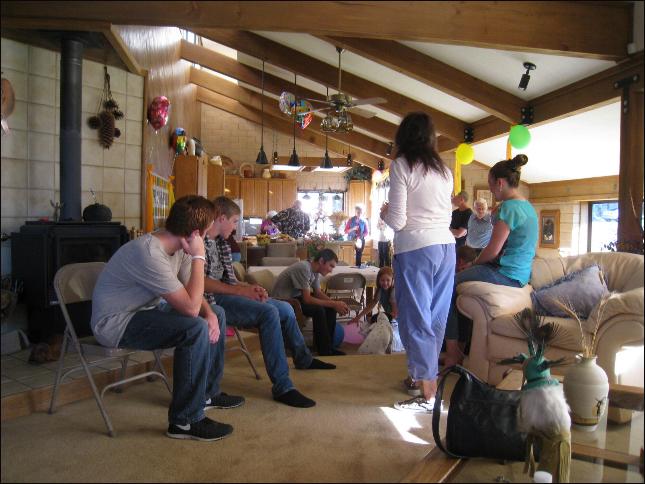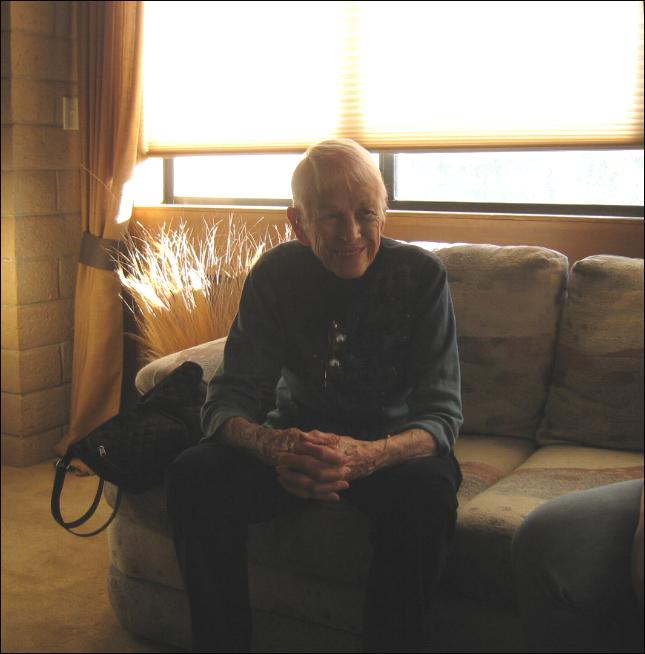 I have to mention Eula's friend Alice whose children gave her an unusual 94th birthday present that she endured, but scared the heck out of her. She parachuted out of an airplane. Someone was there to take a picture of her great experience, but she was so frightened she couldn't open her eyes. I had to tell her about doing the same thing when I went with Mel in his log truck on a one way logging road that zig zagged along a steep canyon wall. Here and there were turn outs for passing an oncoming loaded truck. They kept in touch by radio. Because of their weight the loaded one got the inside. Looking out the passenger side I could not see the edge of the road...just the steep canyon below...so I closed my eyes.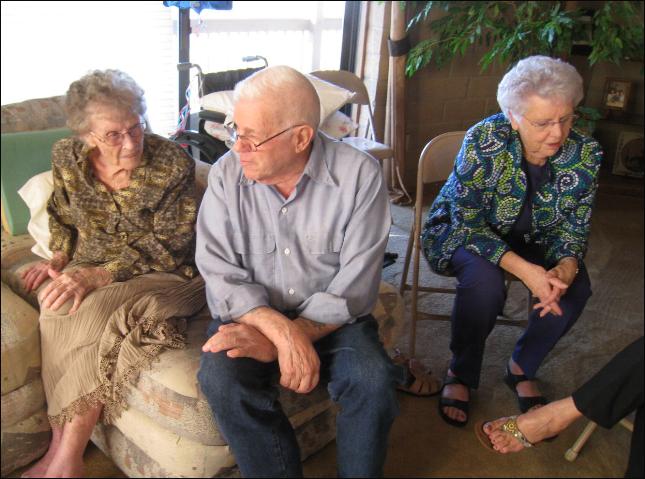 Eula, Mel and Lois.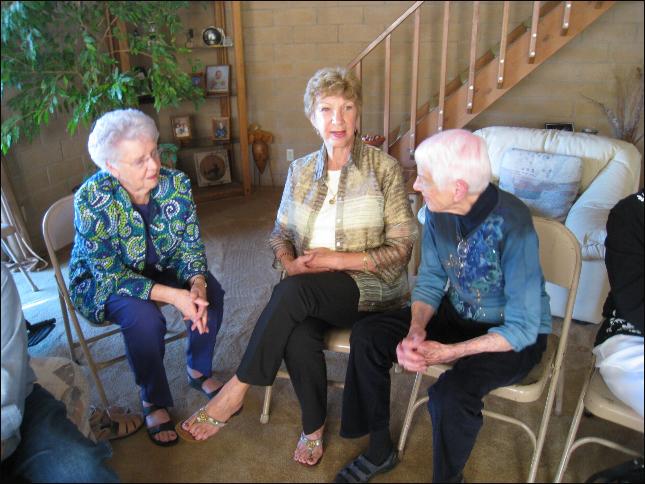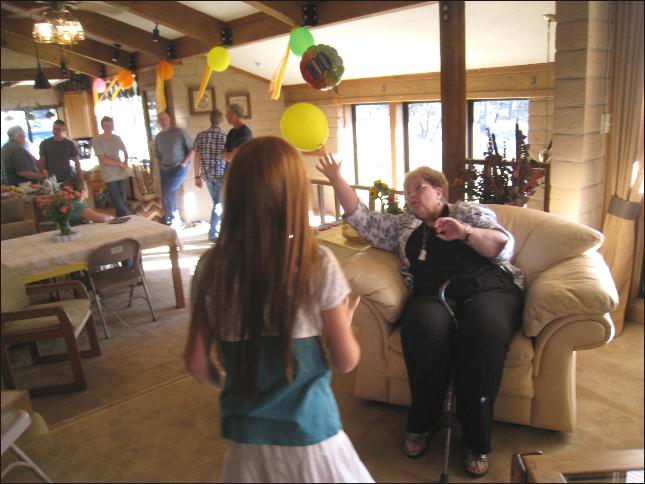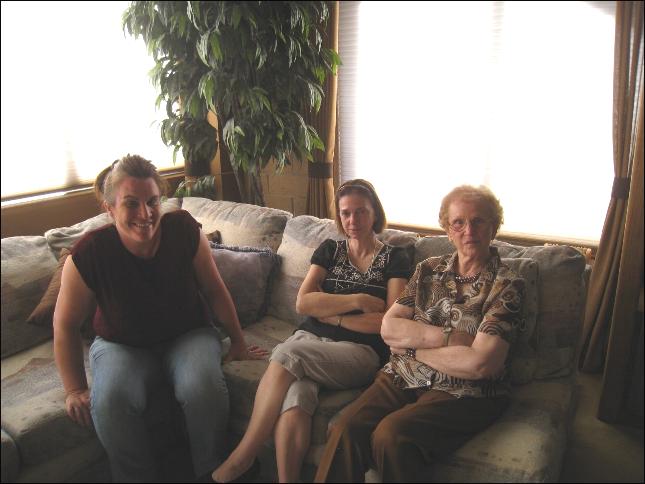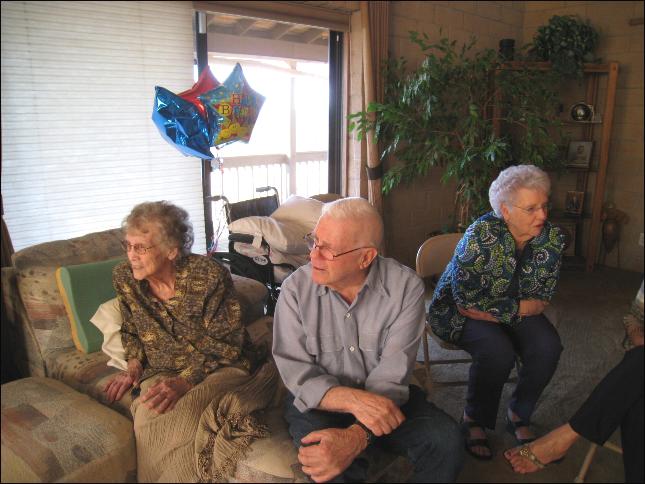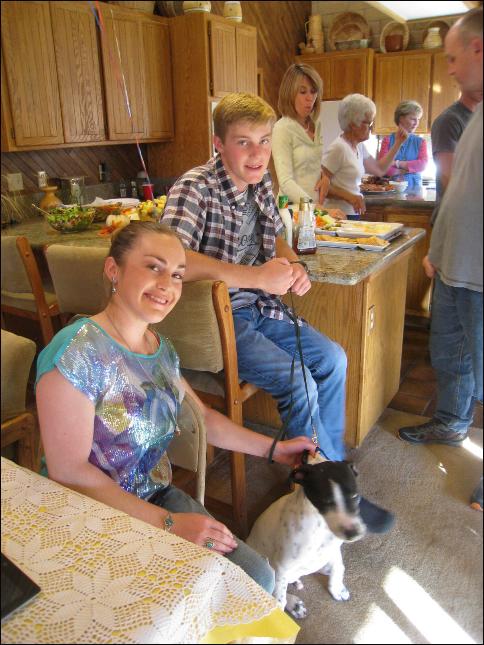 Mason, Deena and her sweet lil' dog.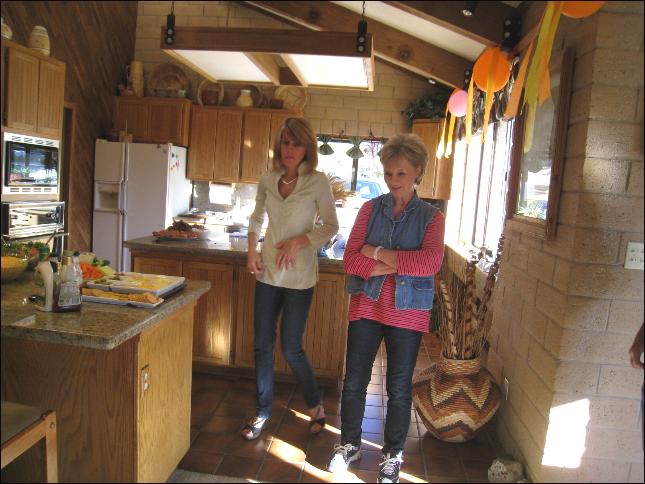 Deanna and Elizabeth.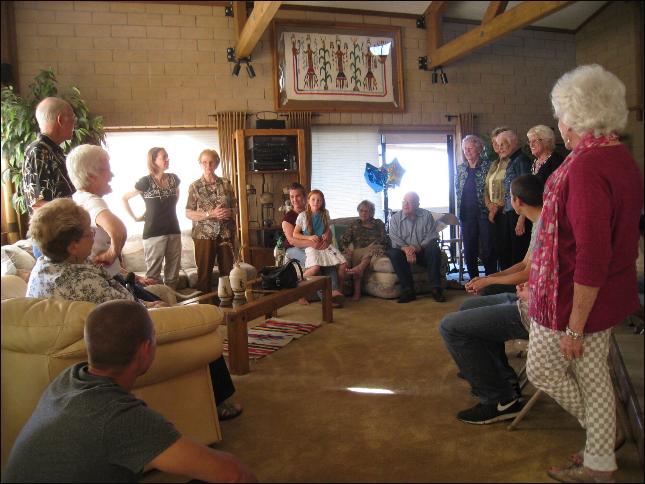 A special pause before friends and family pictures.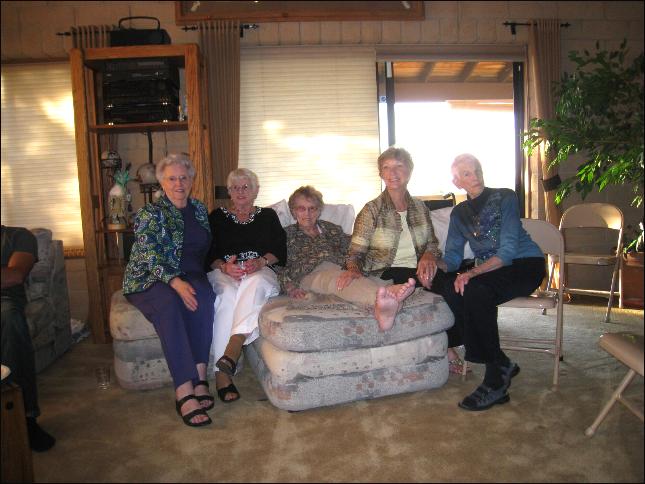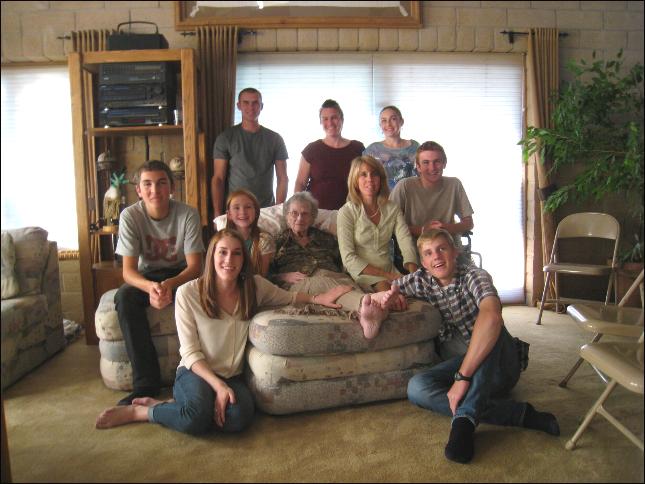 Eula midst her grand children and great grand children....and entire family below.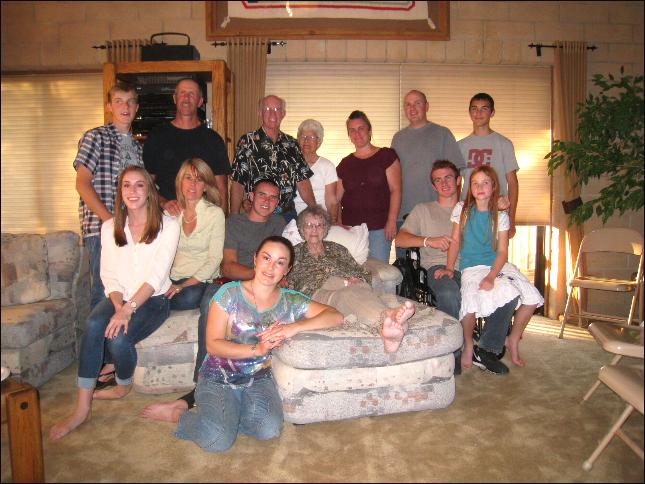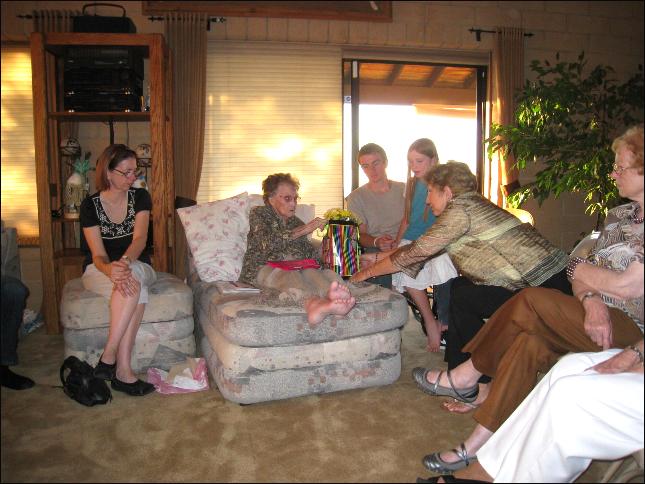 Time to open presents....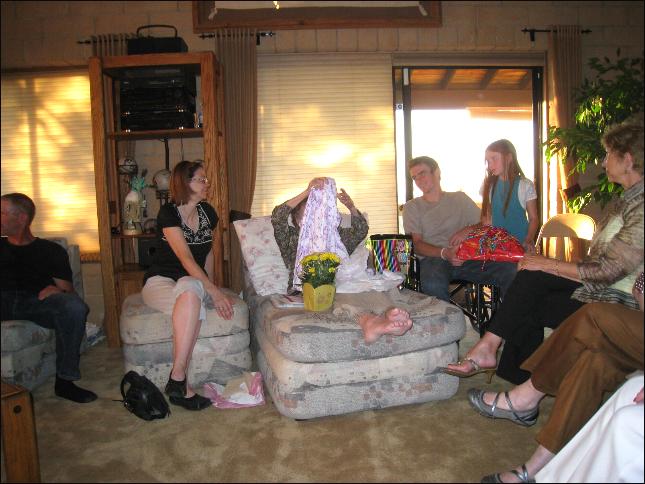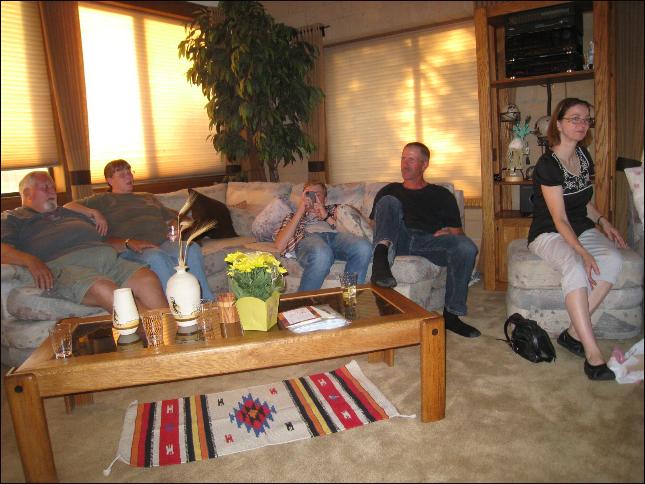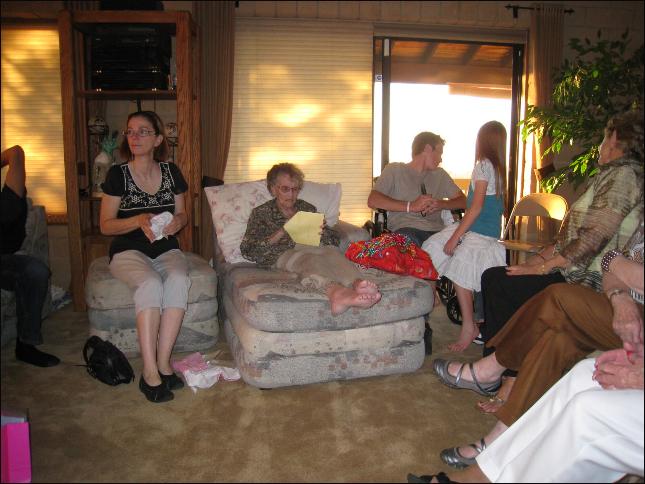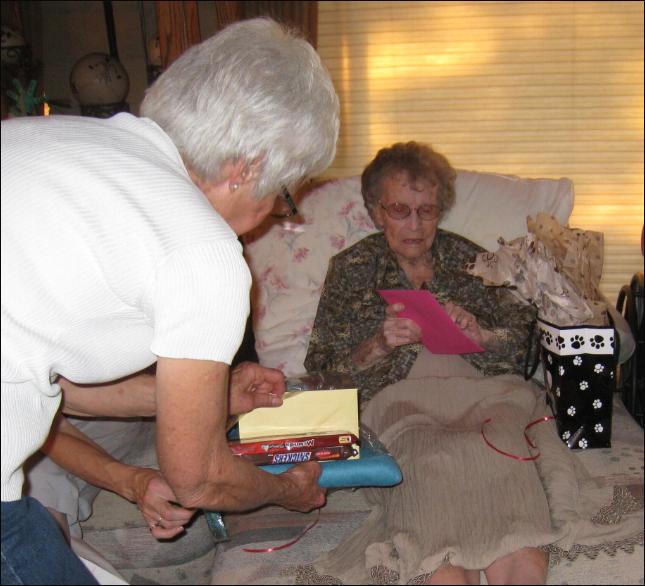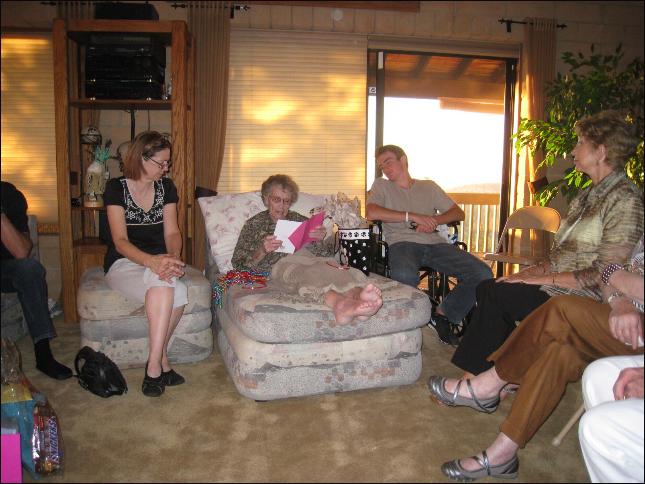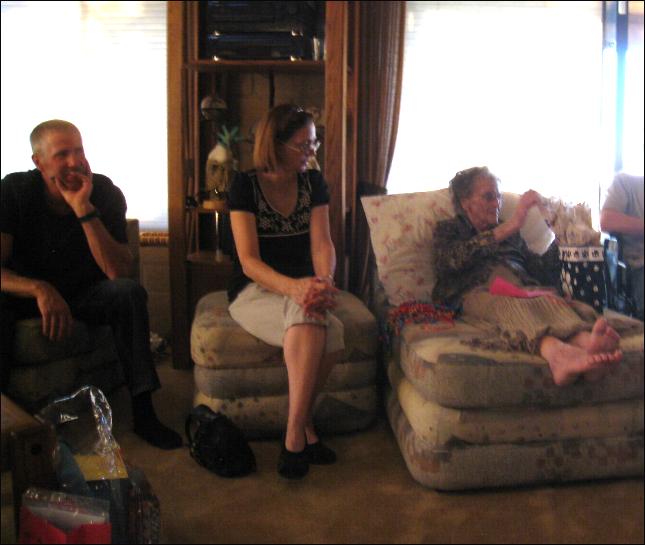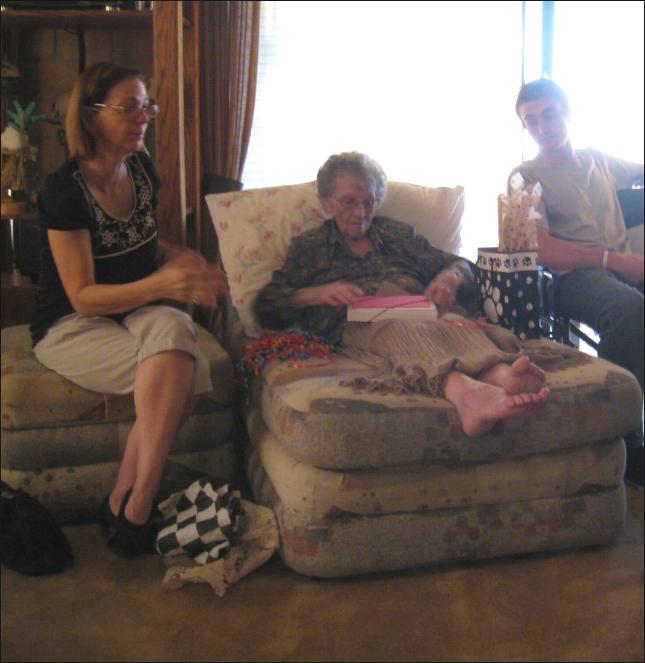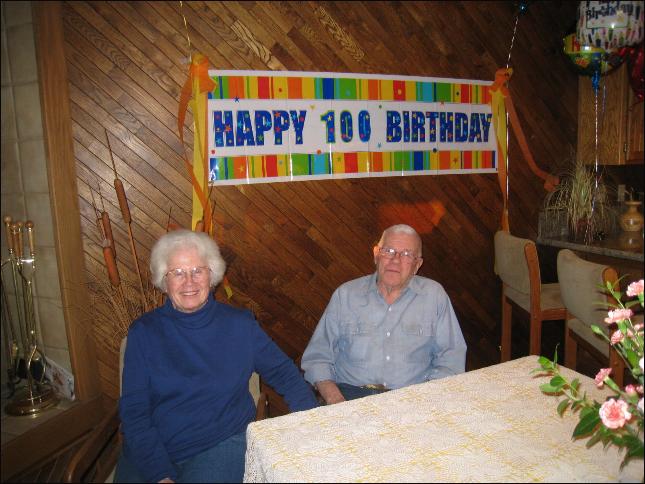 Just had to get one under this banner, but doubt if we'll make it. However, those who don't know better will think we really look young for our age.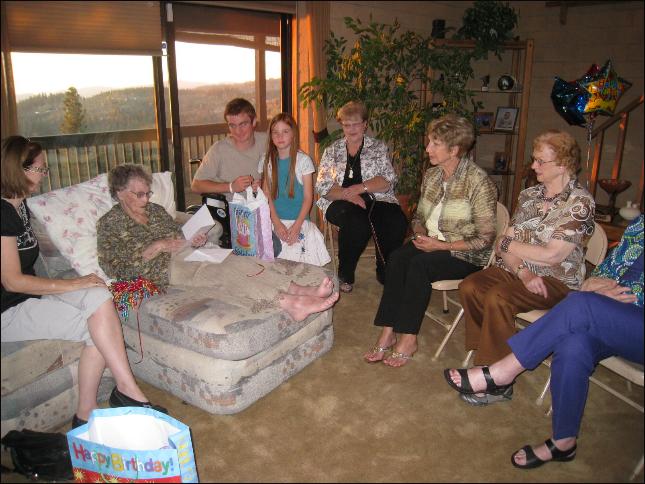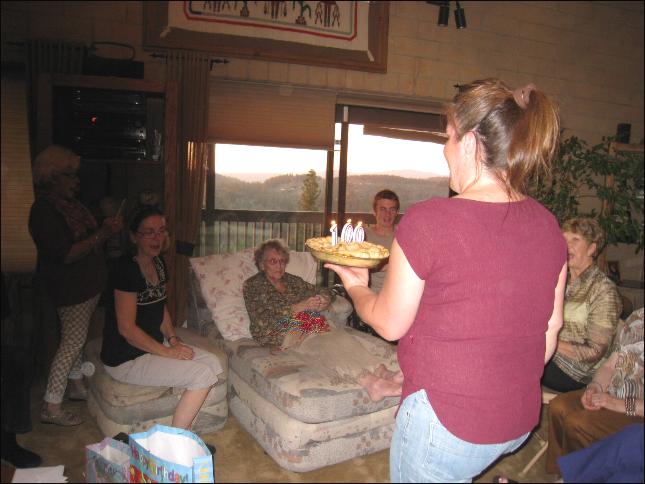 Happy birthday to you...happy birthday dear Eula!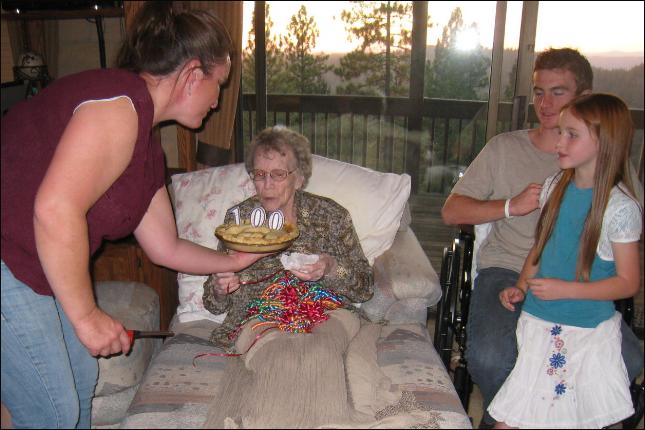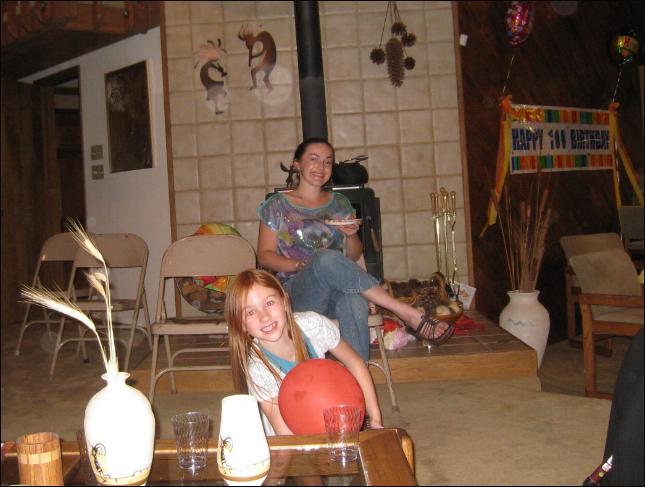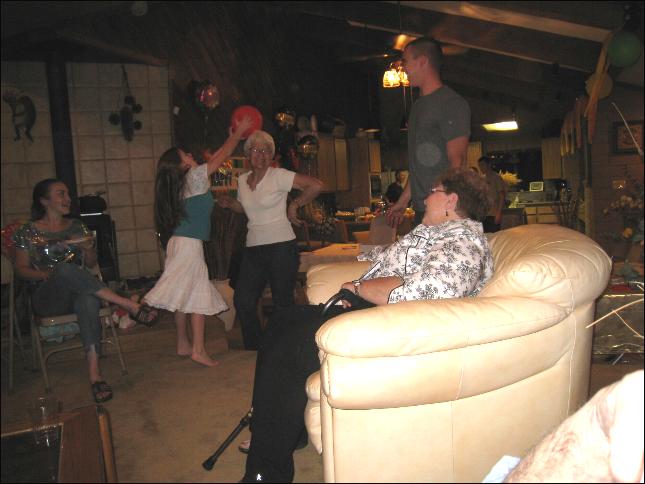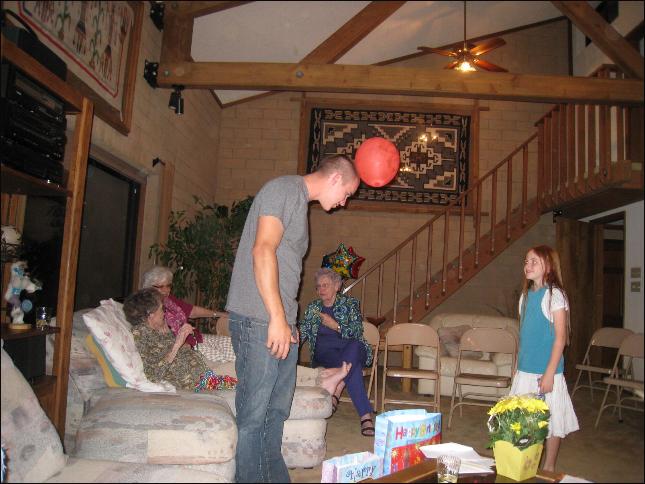 I kid you not fun with the magical balloon...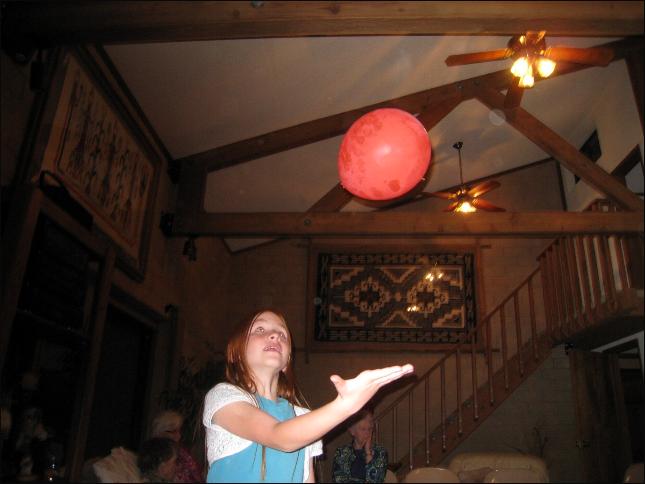 It's been a wonderful birthday party for a very special lady. Dear Eula we wish you the very best of everything life has to offer. Yours has been spectacular! Bless your heart... and we sure hope you get to play Bingo with your friends again.