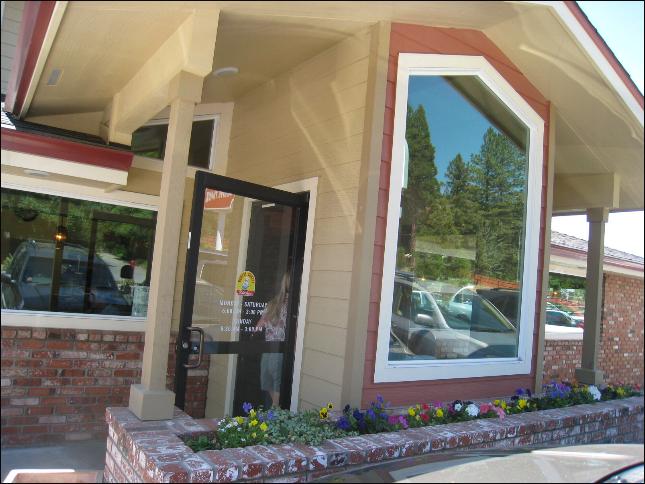 Father's Day
(Sunday June 16, 2013)
Cheryl and Sue called this morning to take Papa Mel (and Mom) out to breakfast to celebrate his 60th day for being a wonderful Dad. They decided on the Humpty Dumpty restaurant because it's their first Father's day breakfast since reopening. We weren't the only ones. The place was crowded with Dad's and their families. And of course it brought back memories of Cheryl working at the original restaurant in downtown Grass Valley.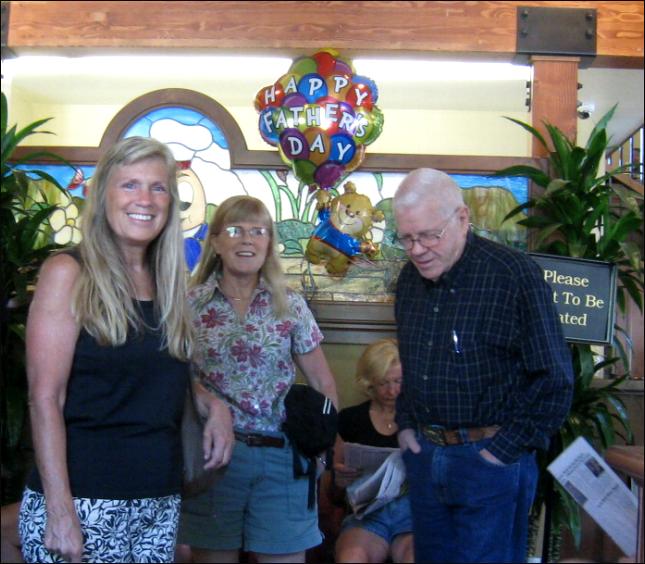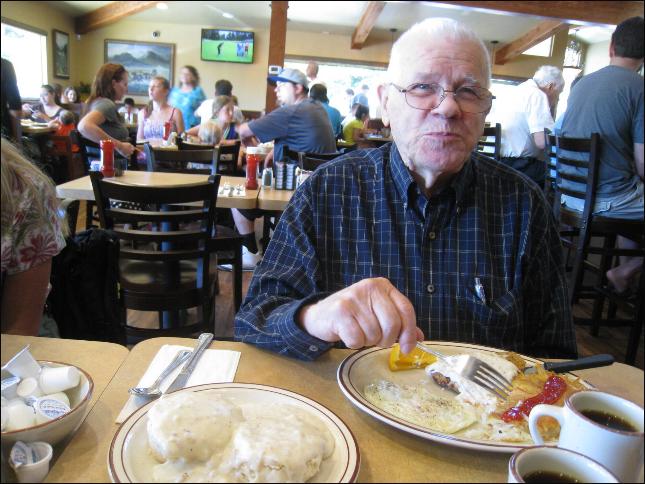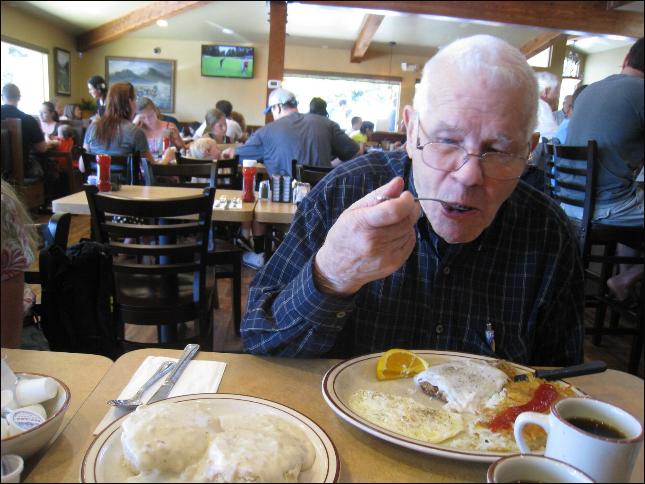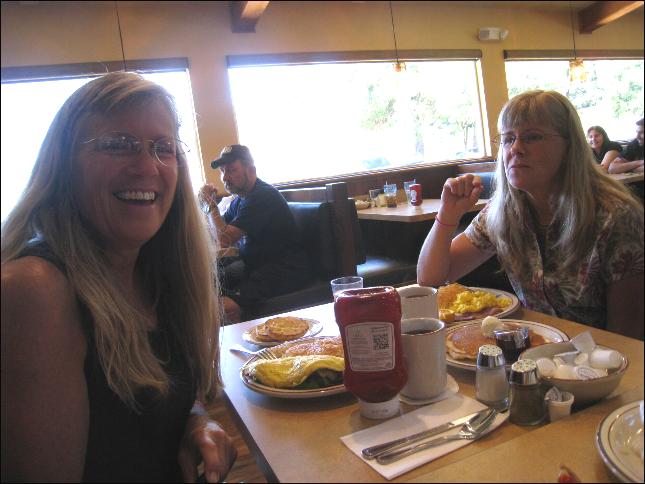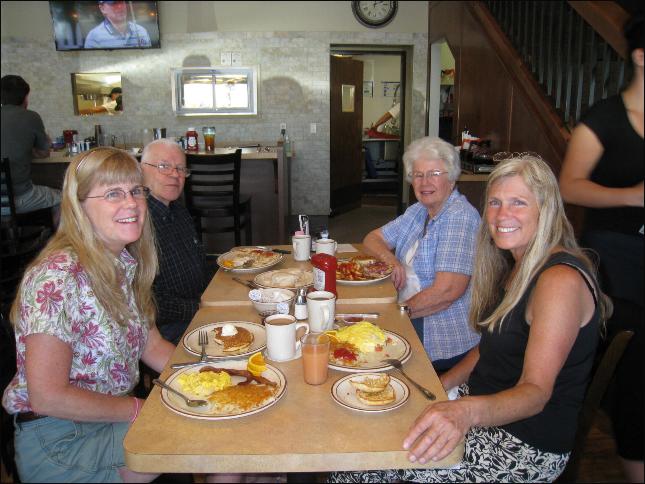 It's tough to smile when you can feel a second helping on your teeth. Anyway it was a wonderful breakfast with two sweet daughters we dearly love. Thanks so much for the special occasion and for being you.

Later we had a delicious dinner at Margie and Tims honoring both fathers. We're very fortunate to have such wonderful men who care for us and taught their children so many good things. The following poem describes wonderful Dads.
Dad
by
Karen K. Boyer
He never looks for praises
He's never one to boast
He just goes on quietly working
For those he loves the most
His dreams are seldom spoken
His wants are very few
And most of the time his worries
Will go unspoken too
He's there.... A firm foundation
Through all our storms of life
A sturdy hand to hold to
In times of stress and strife
A true friend we can turn to
When times are good or bad
One of our greatest blessings,
The man that we call Dad.