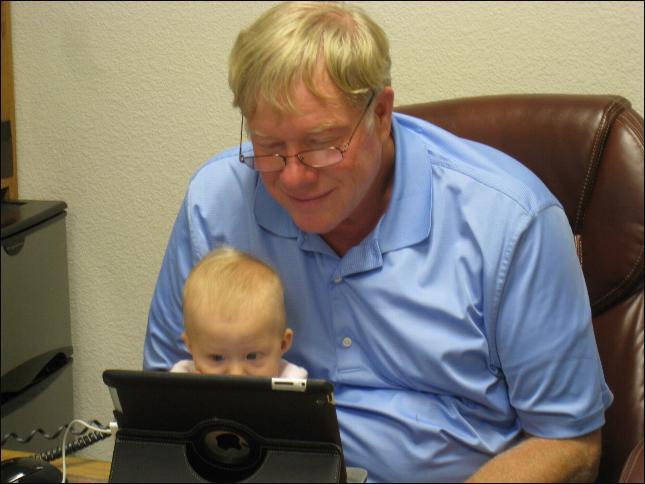 Elodie's Lesson
(Friday September 27, 2013)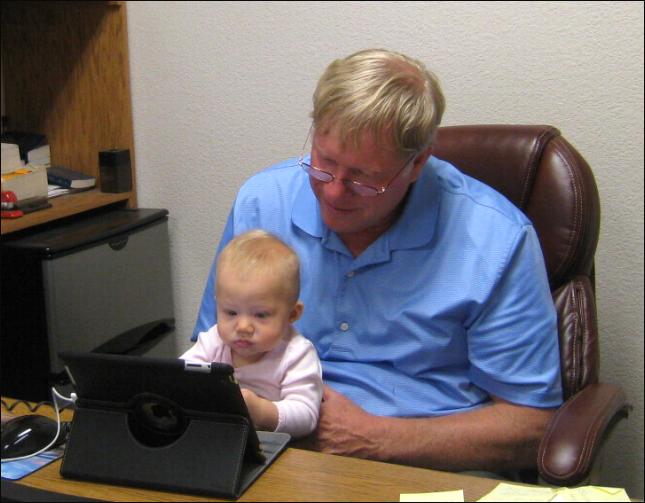 Can you imagine what Elodie will be doing in a year or two from now? Already Grandpa Tim's getting her interested in computers, especially the music. That really gets her attention. She's listening to the Carpenters rendition of "The End of the World," but her favorite is "Royals." That one gets total attention.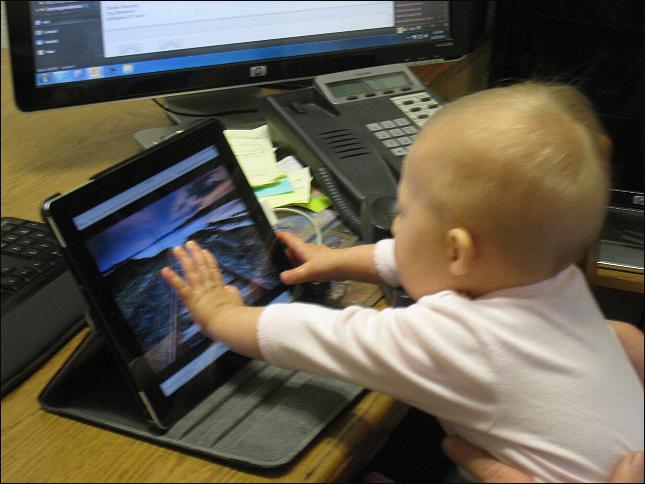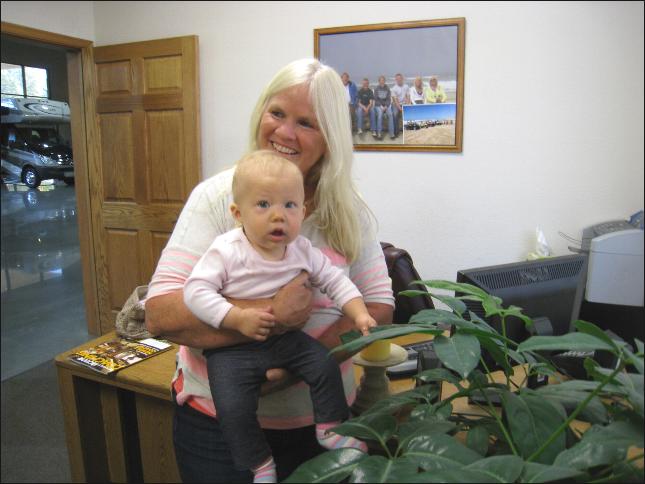 Besides computers and music...Elodie (with Grandmother Margie) demonstrates that she loves plants and flowers. When she sees them her legs go into motion. She can hardly wait to start walking, running and getting into whatever gets her attention. Like her parents...she'll probably do it all, and even more.

Now listen to what I tell ya...