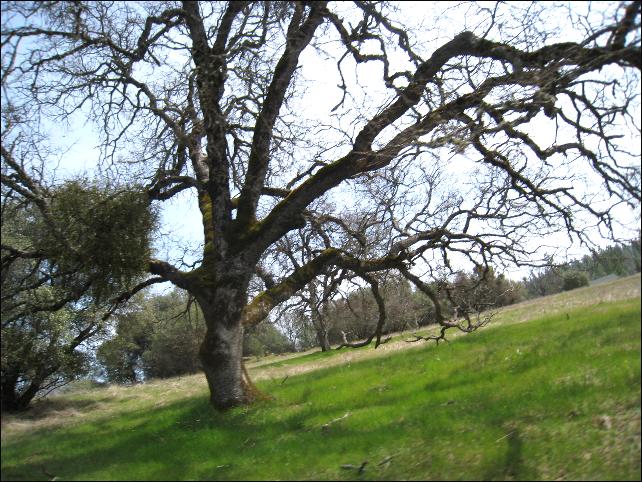 Easter Sunday
(April 8, 2012)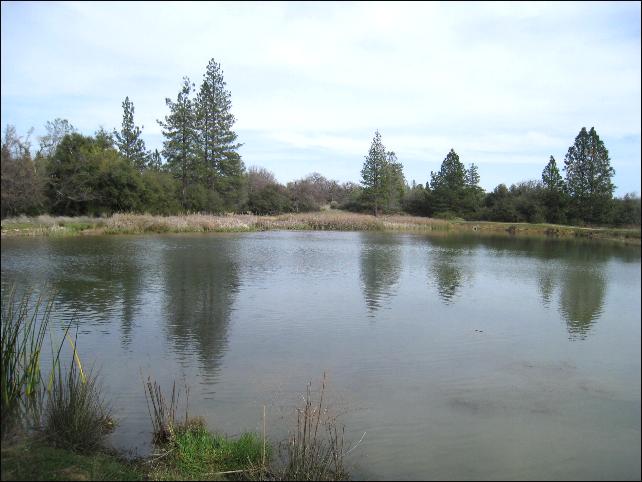 t's a beautiful day for the family Easter picnic celebration at the lake. Some went to church early this morning to worship and give thanks for what Jesus did for us as individuals, and his teachings an immortal light for those seeking a better world. Sue and Cheryl joyously sang in the choir during all four services. We arrived at the lake a little early and began to wonder where everyone was, but soon they started showing up. (Maybe they wondered where we were.)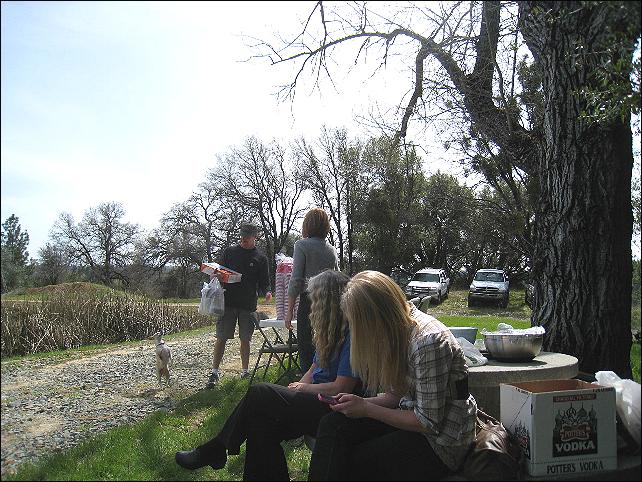 Maggies wondering what goodies Kirk's bringing.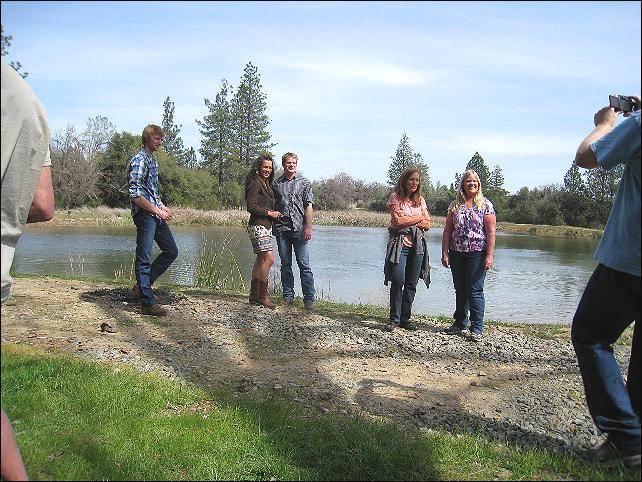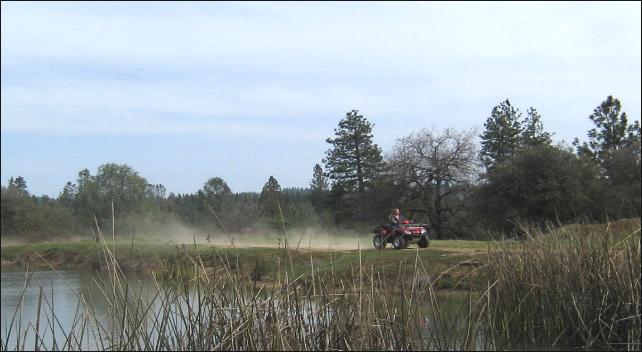 Hi ho and a cloud of dust...Here comes Sue.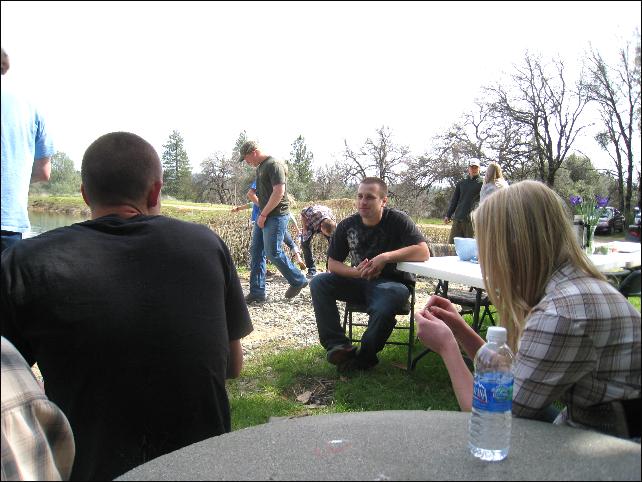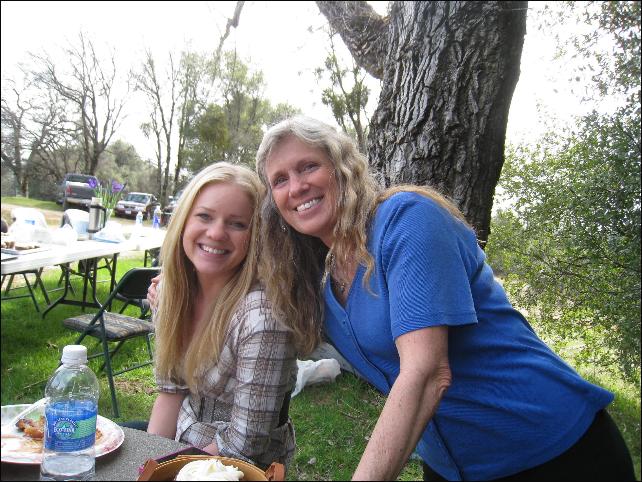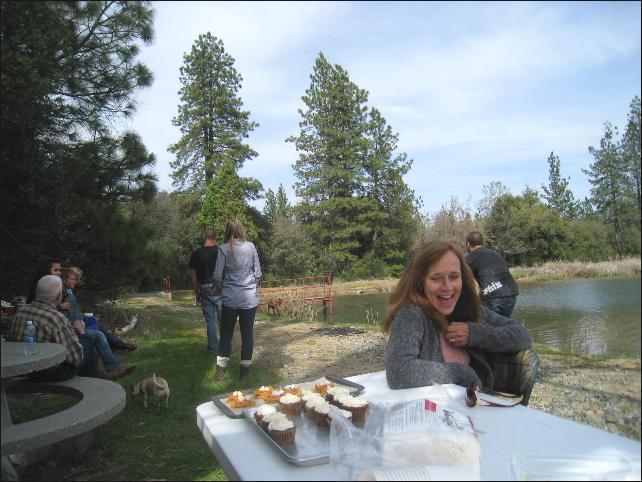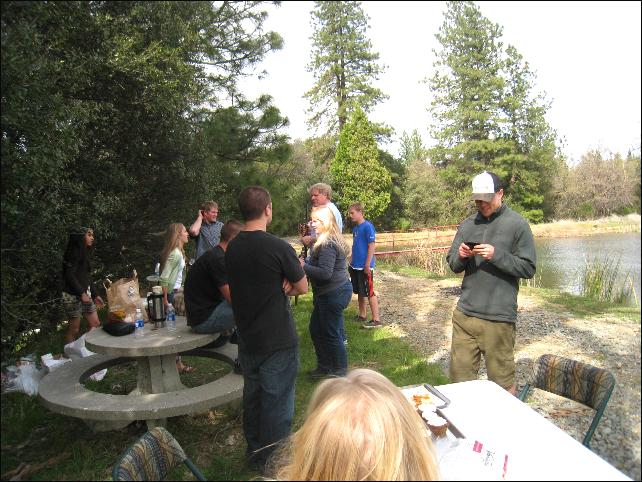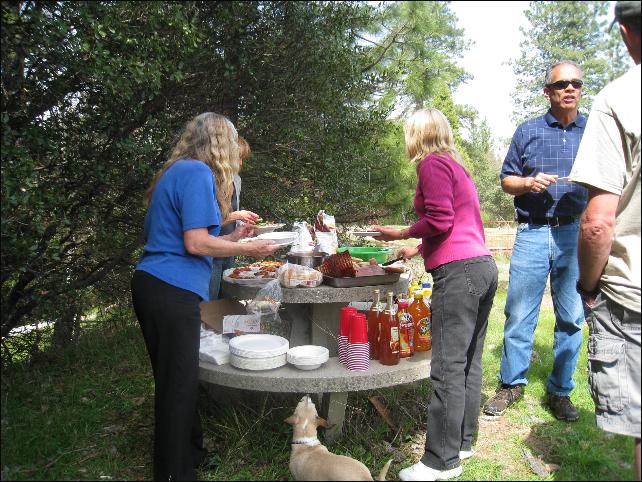 Everyone brought something delicious.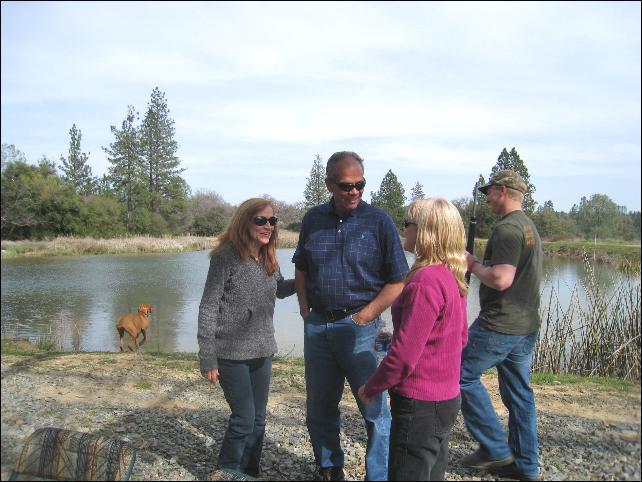 Linda, Larry, Sue and Deanna considering what's next. Brent gives us a hint.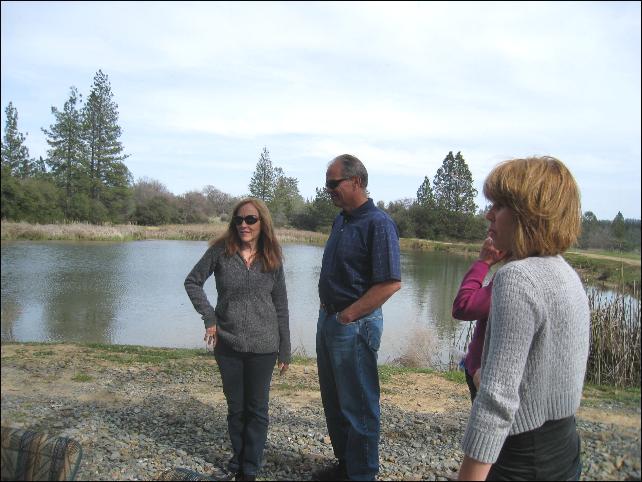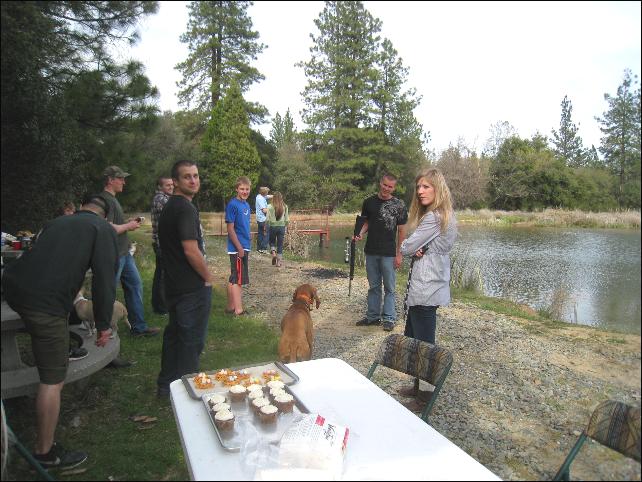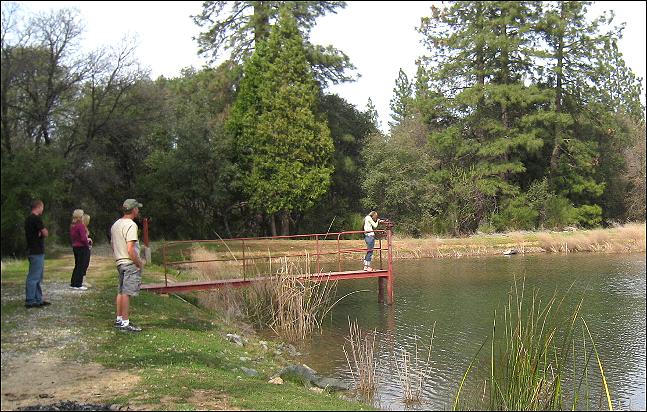 Time for everyone to take aim to see if they can hit the special targets. This is sort of a tradition with the younger generation. Those who want can try their luck. Looks like Megan's first, and then followed by Amanda.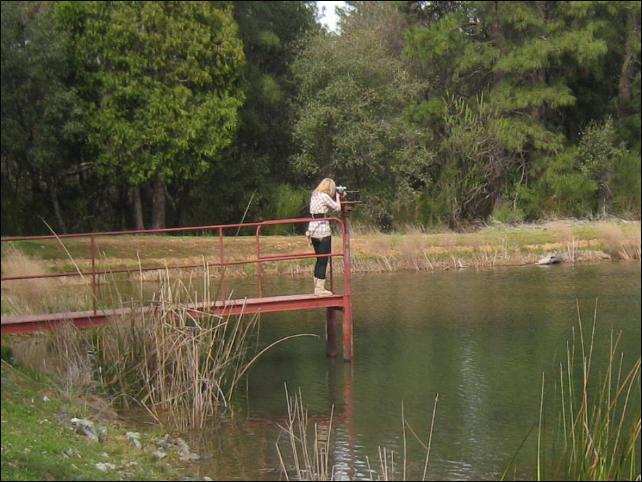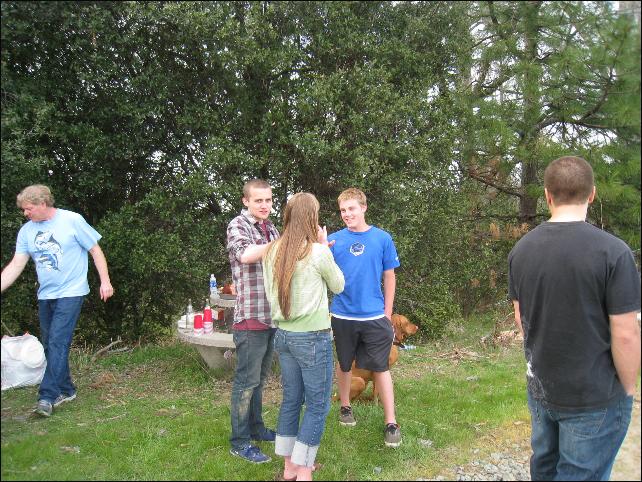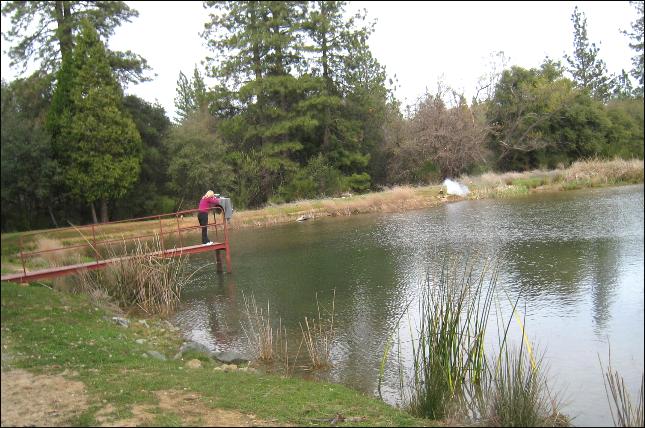 Ready...Aim....Fire! Sue hits the target and collects the first prize.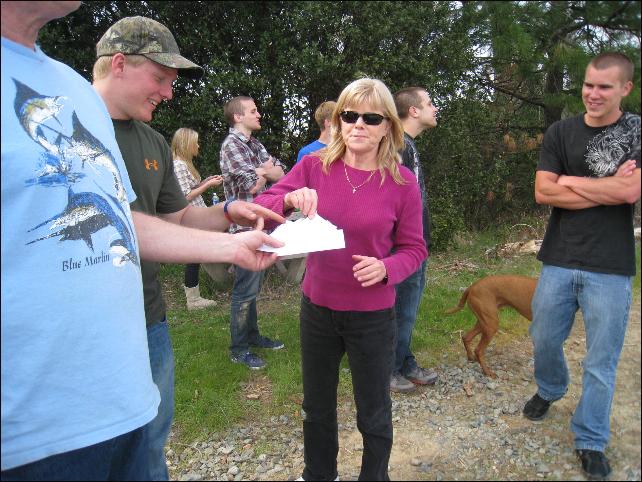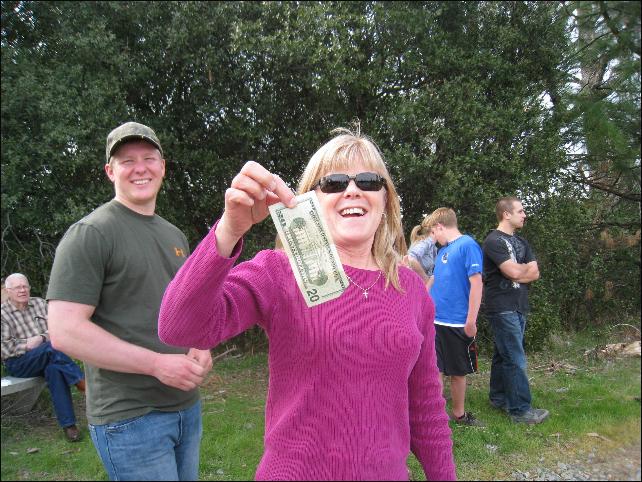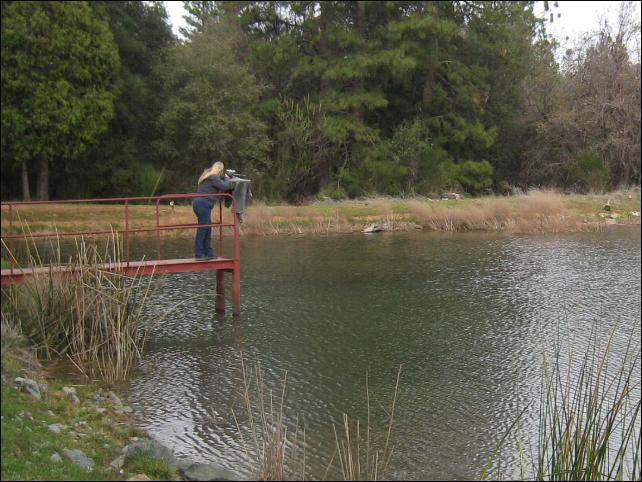 Margie's next...but misses. Surprise, cuz she's good at this.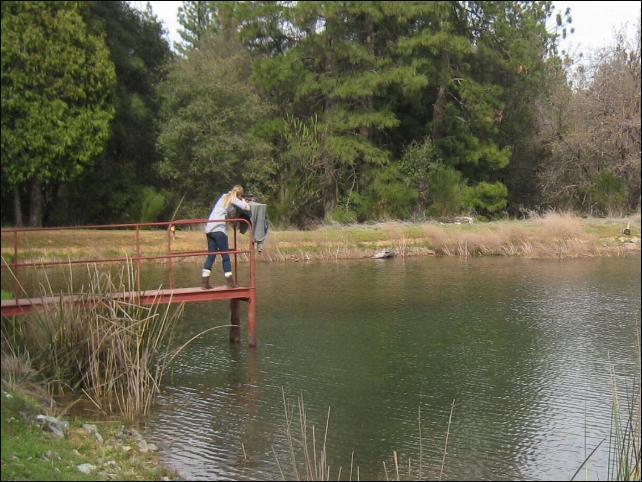 Come on Vicky...you can do it!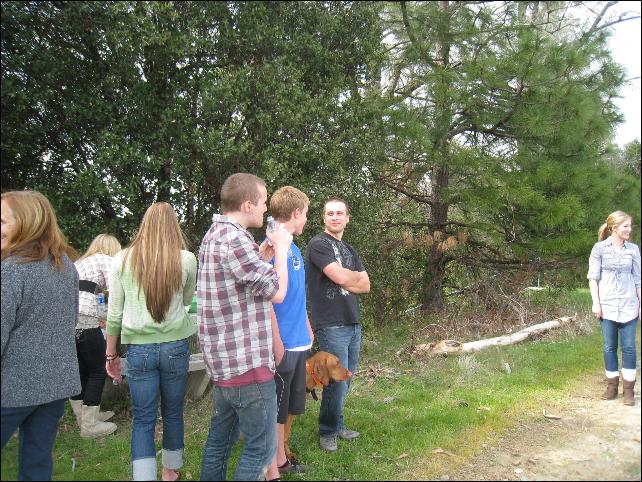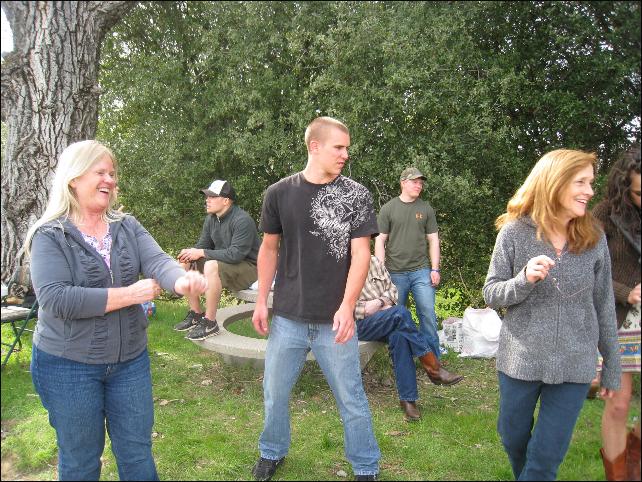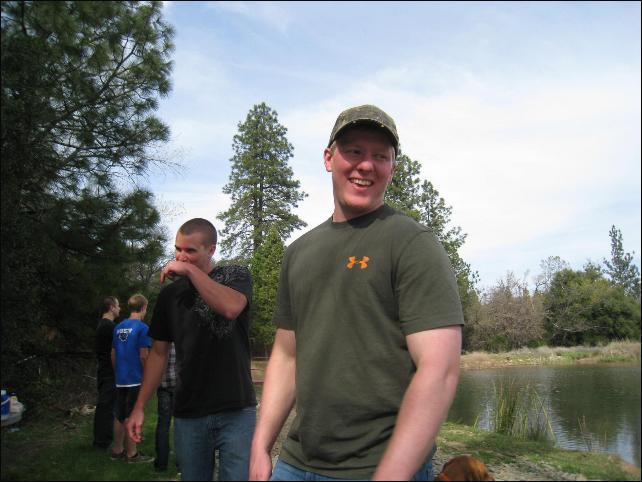 Always lots of fun and laughter.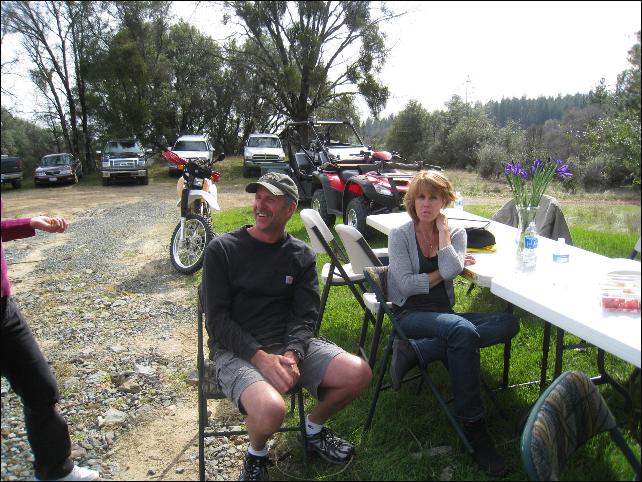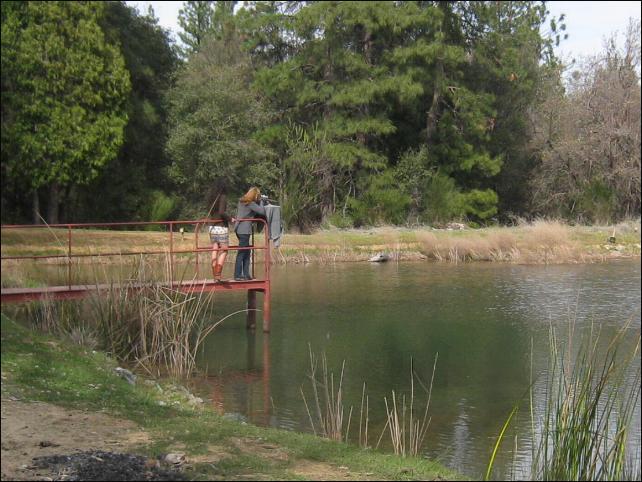 Mom Linda takes aim and misses, but Areana hits the target.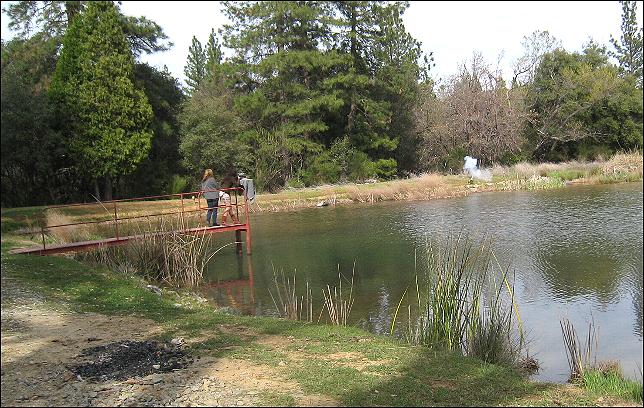 Areana's the second one to hit the target, and collects her prize.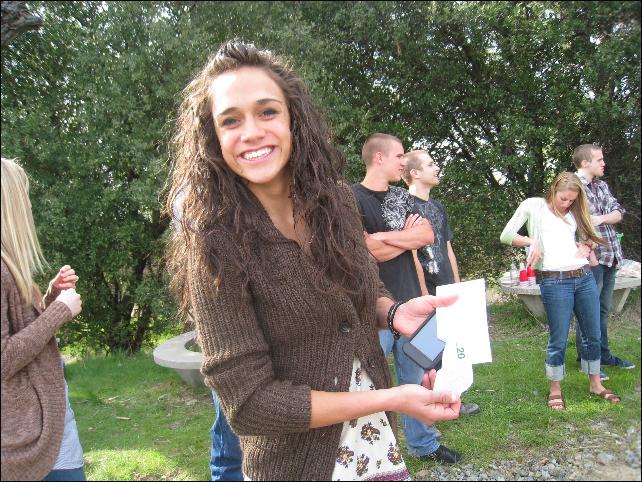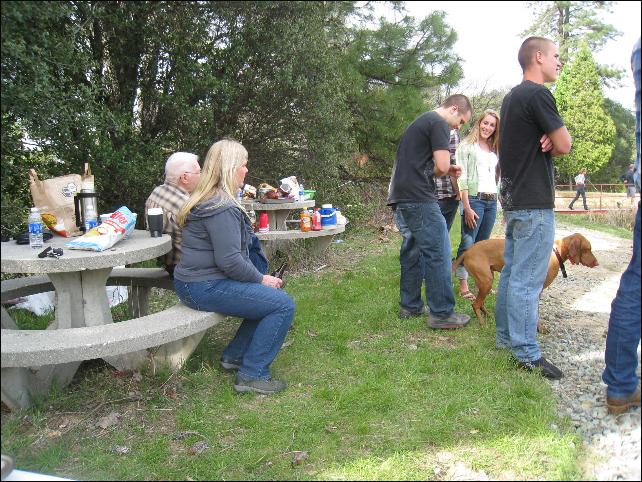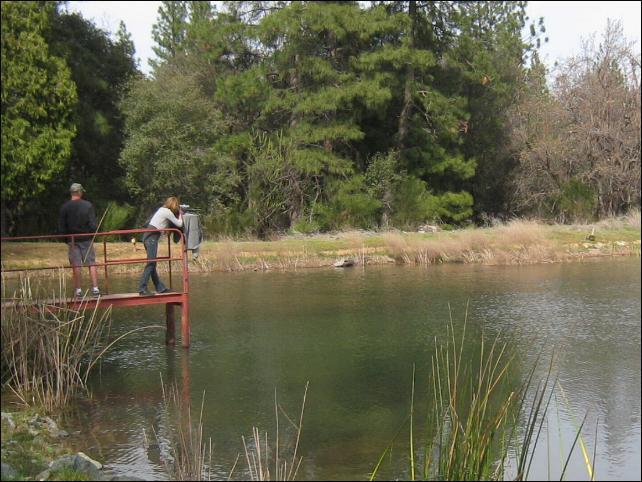 Now it's Deanna's turn...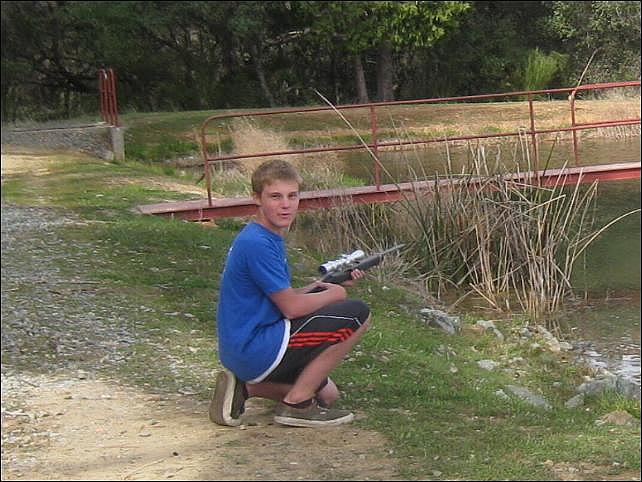 Mason looks deadly serious, but misses.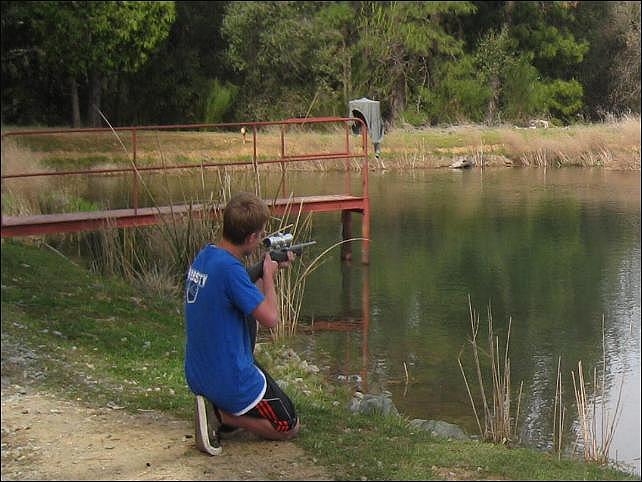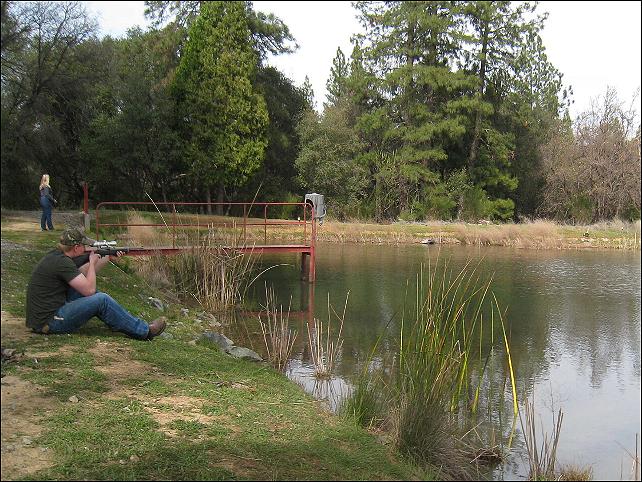 Brent's hoping, but naaa....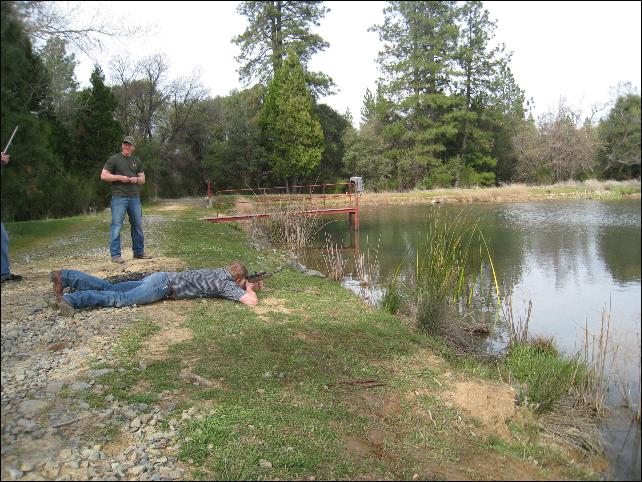 Same goes for Timmy who takes aim flattened on the ground.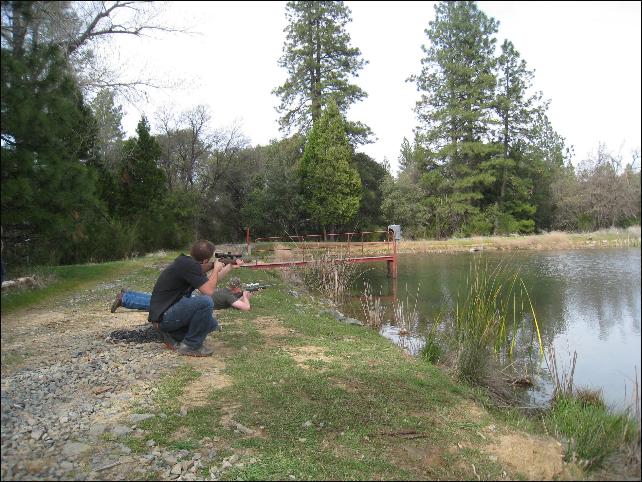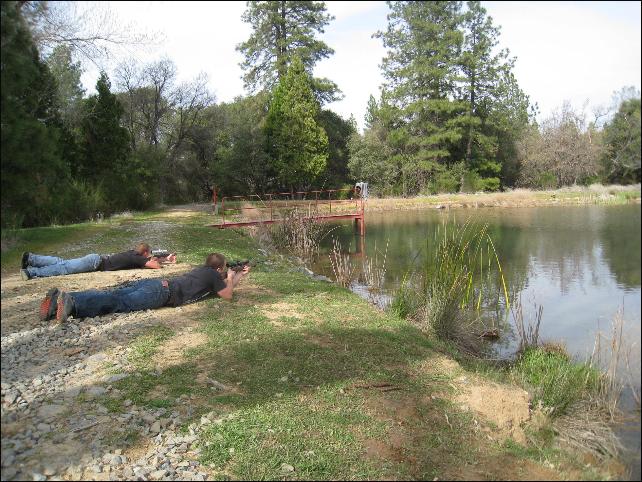 Sorry guys...This doesn't seem to do it either.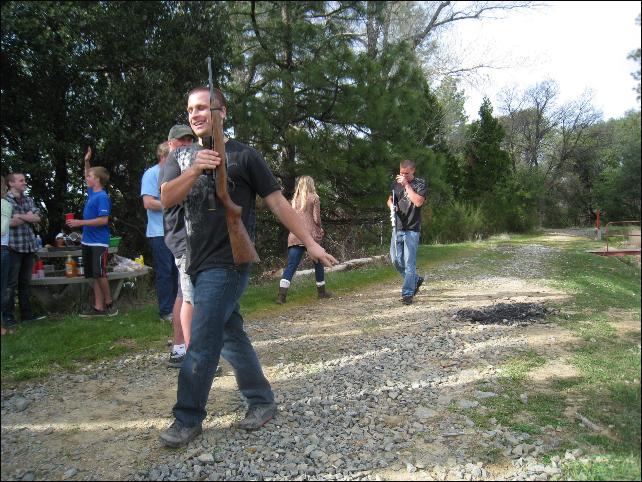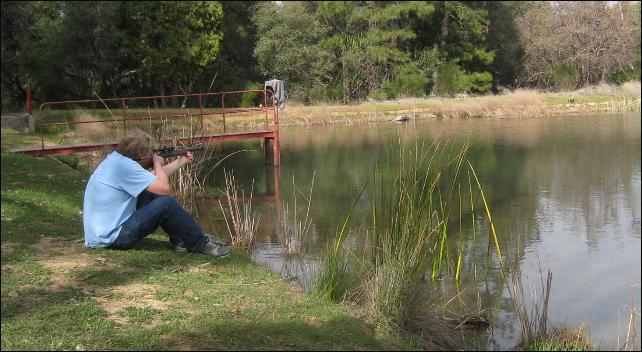 Tim's the first guy, and third to hit the target...yaaaaa!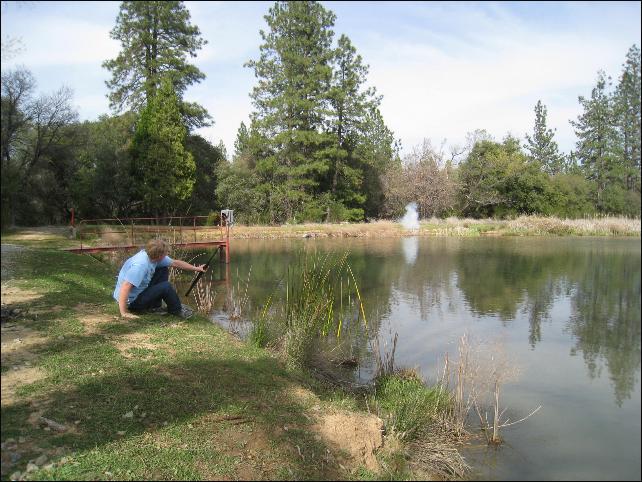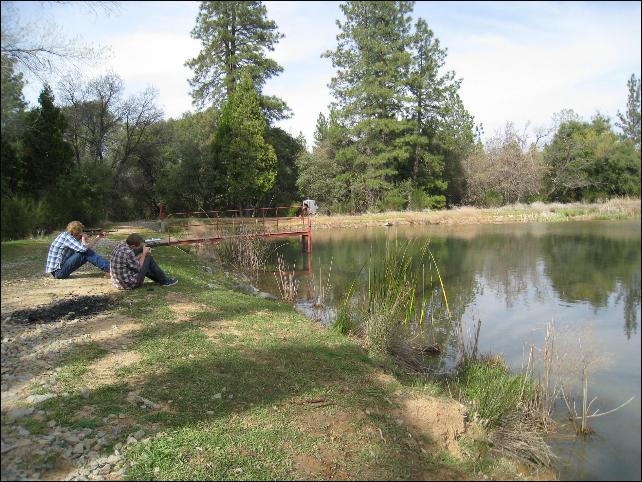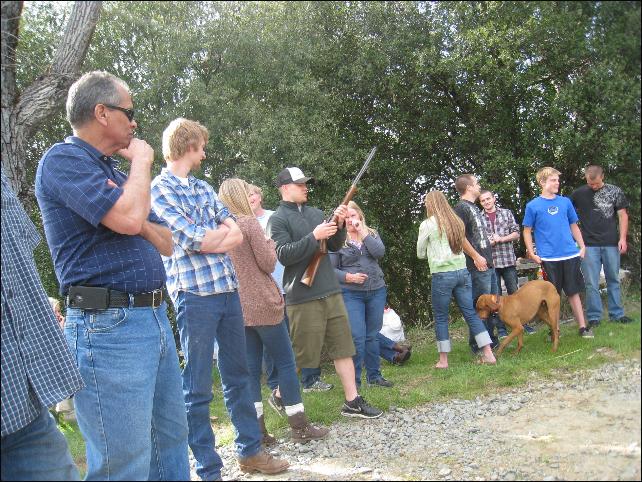 Guy has hopes, but....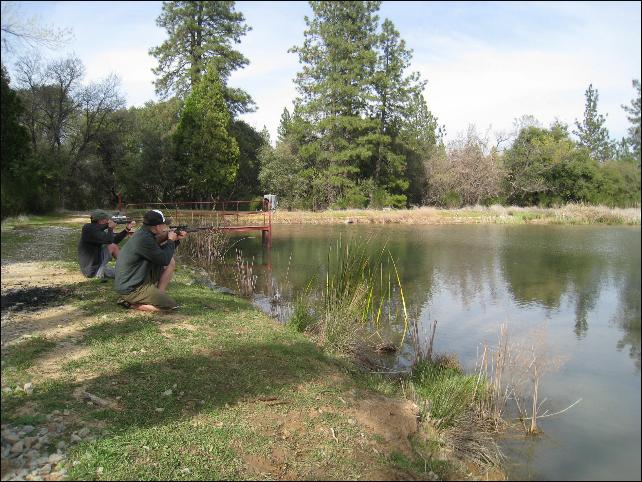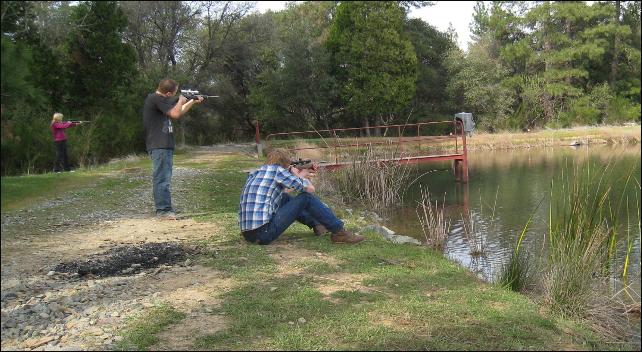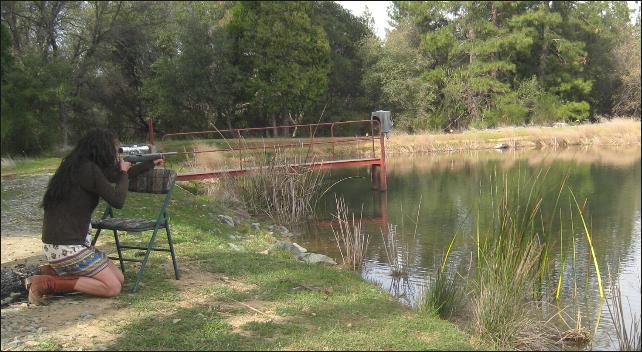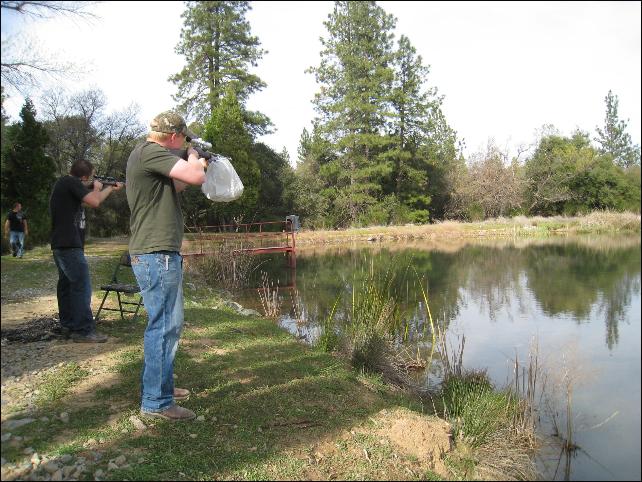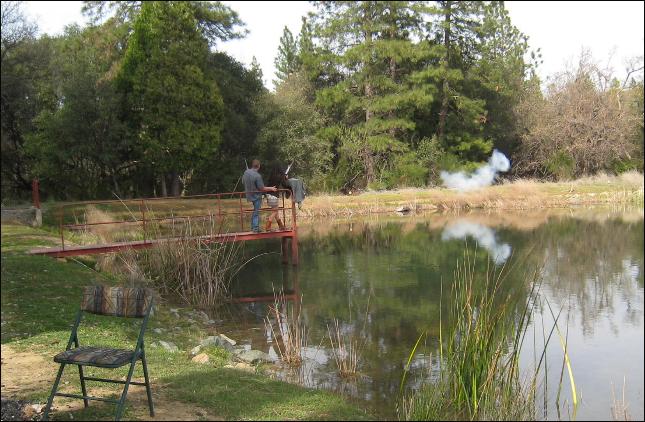 Areana's hits the bulls eye again! Wow!
Drew gets a hit too!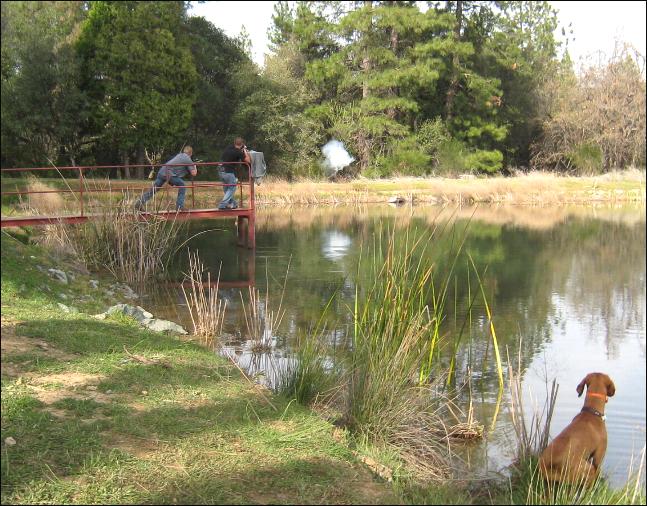 ...And another one?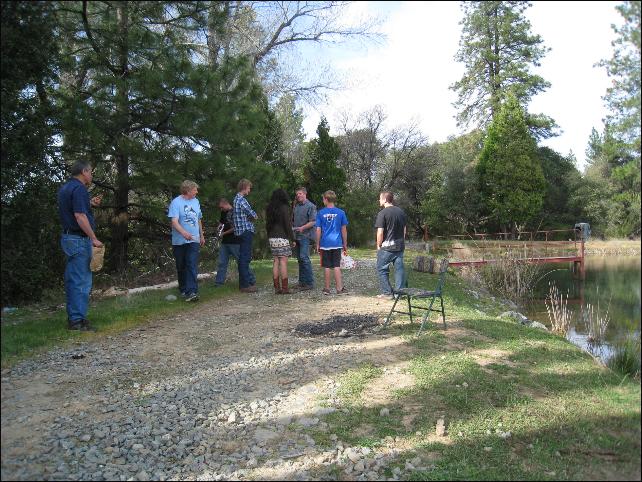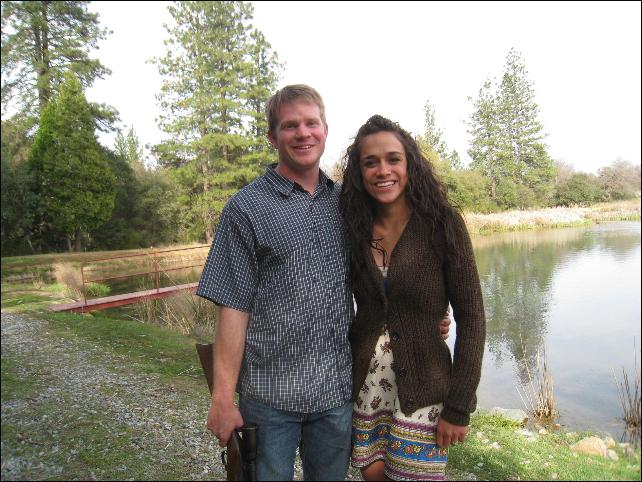 Love you guys...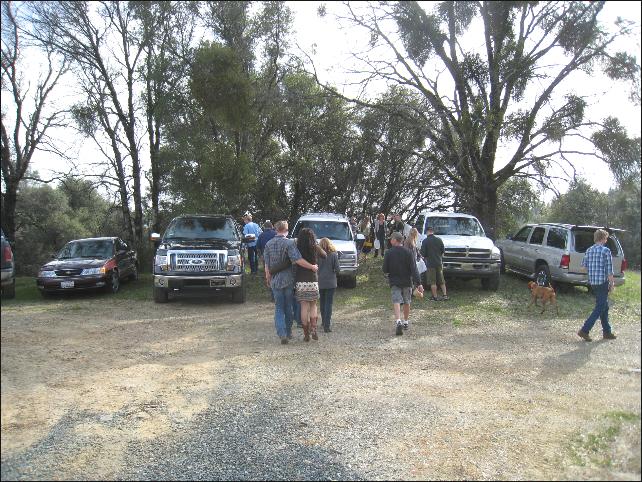 Now the bunch heads out for the Easter egg hunt...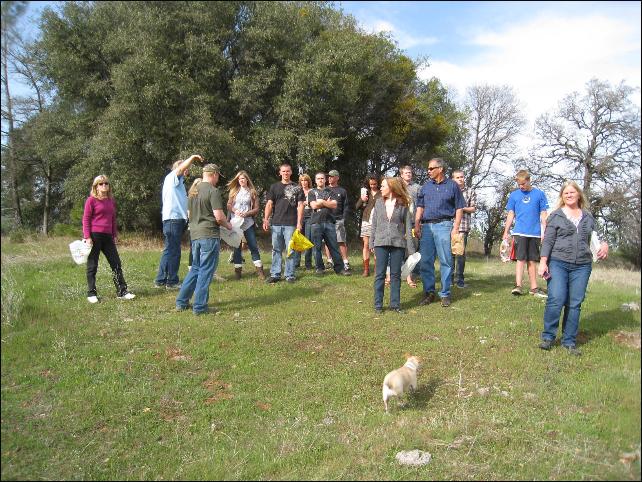 Tim gives instructions on the area where the eggs are hidden.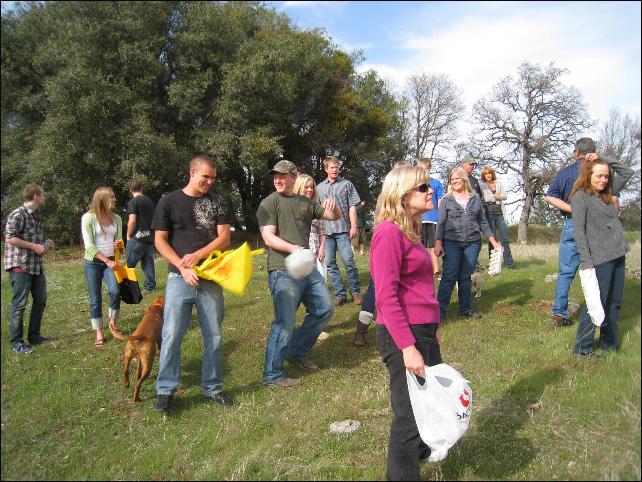 Everyone's waiting....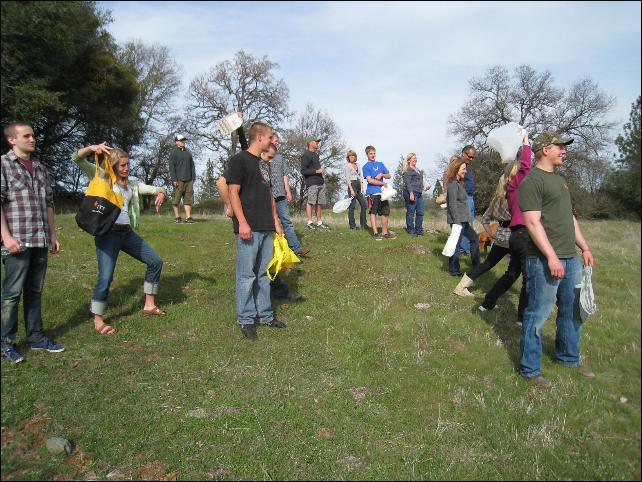 Get ready...Get set...Go! And they're off and running!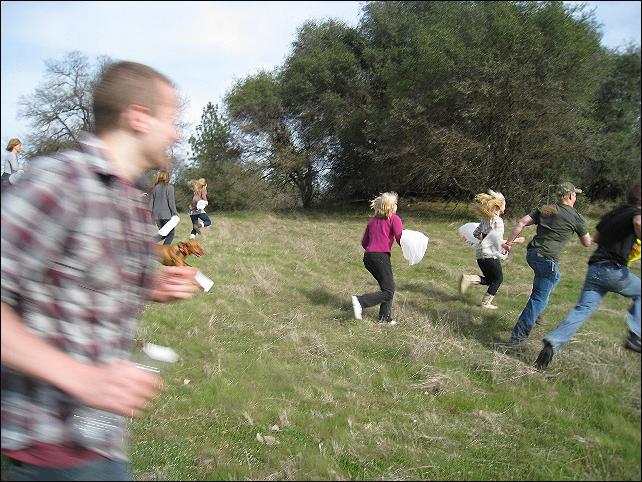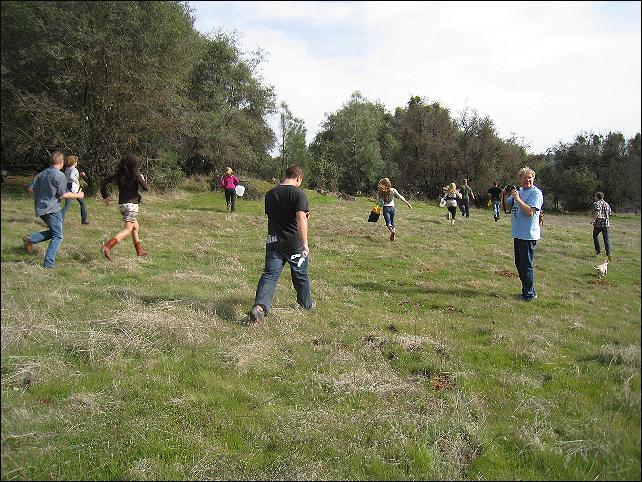 As Guy passed me he yelled for everyone to watch out for poison oak. It's out there in the trees, rocks and brush...along with the eggs.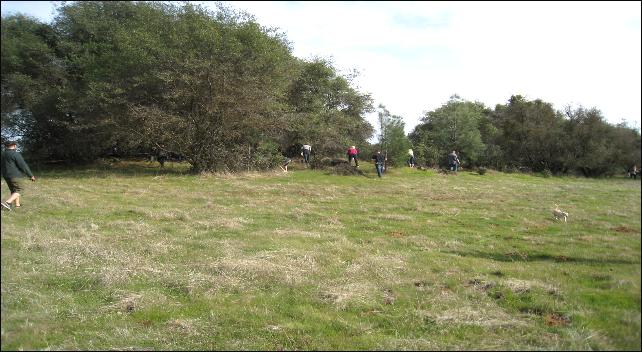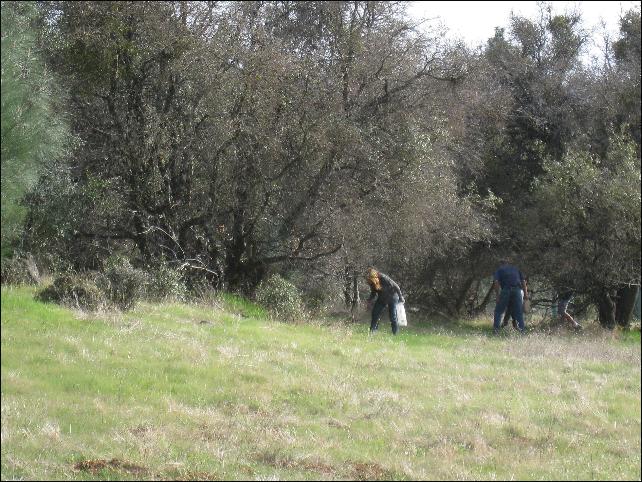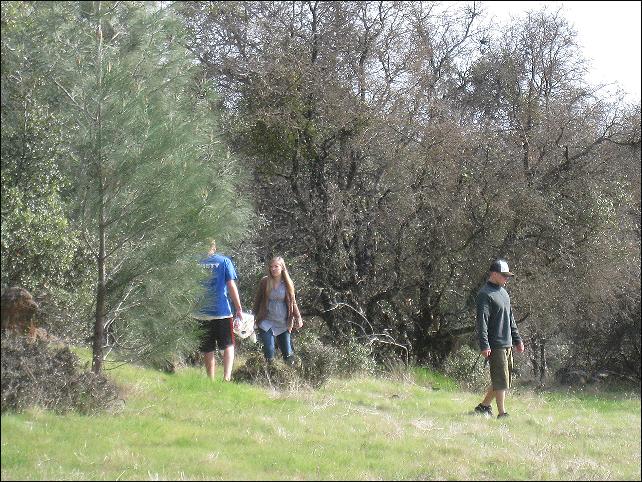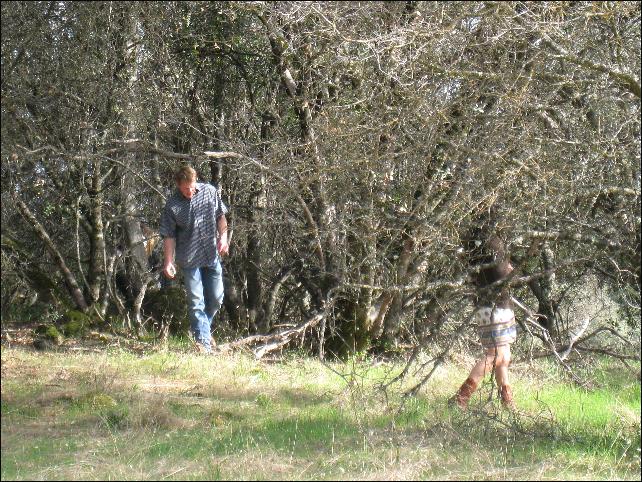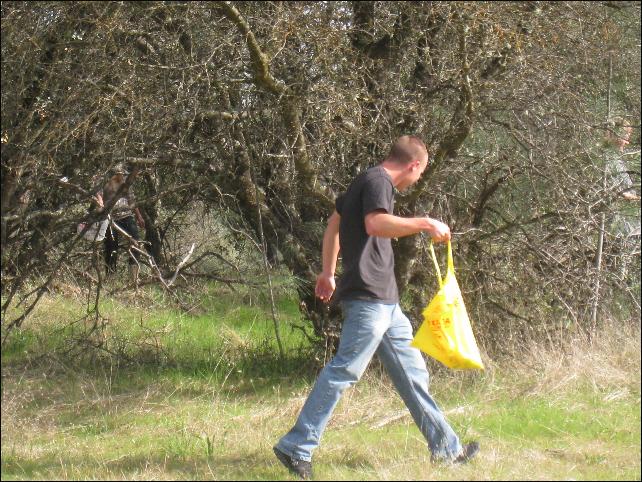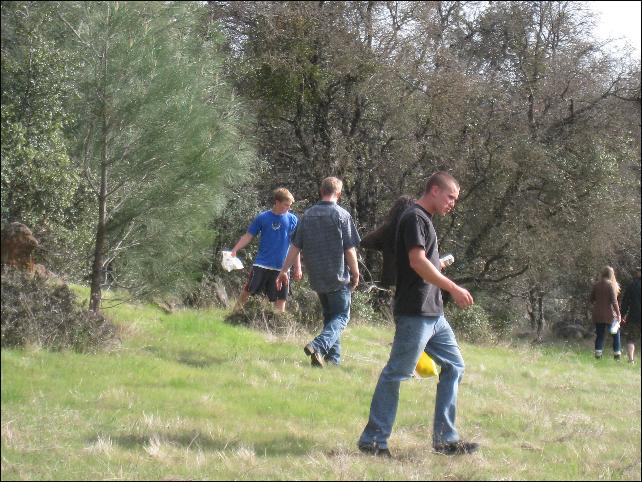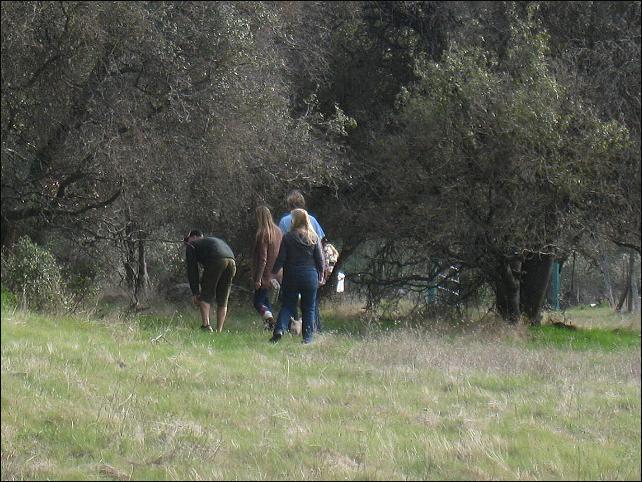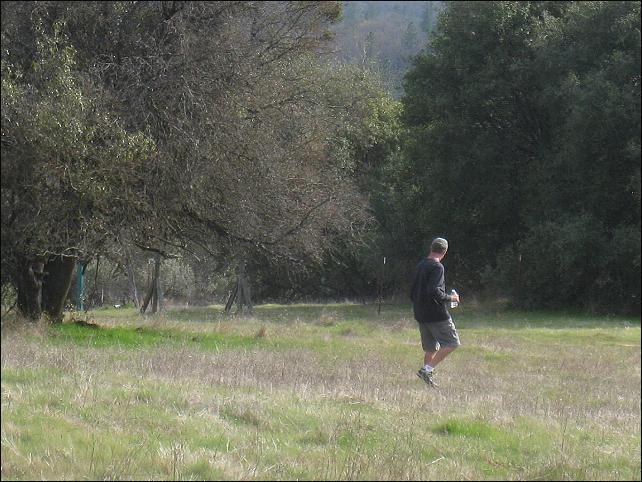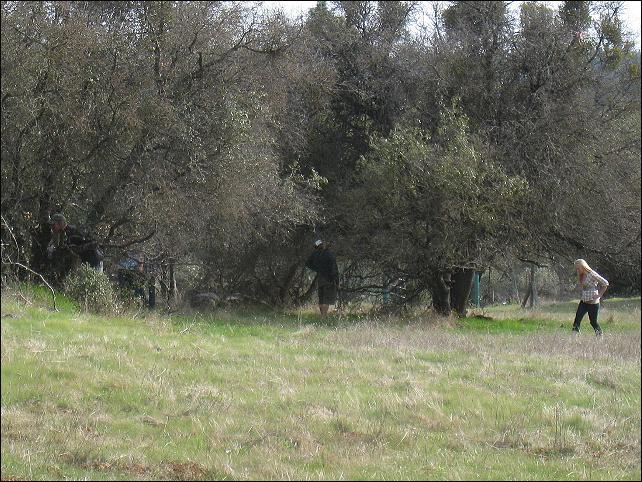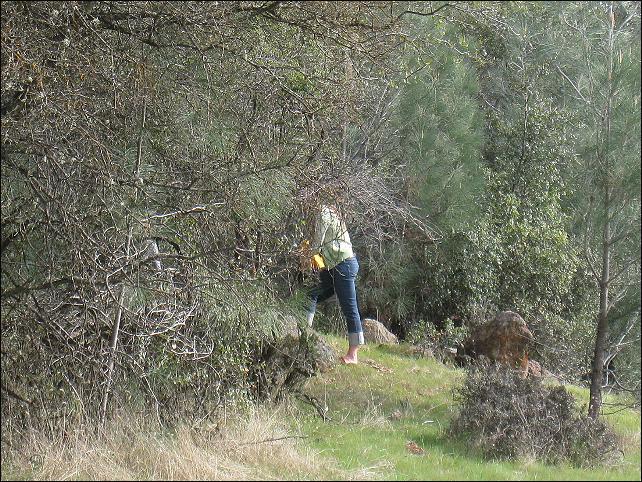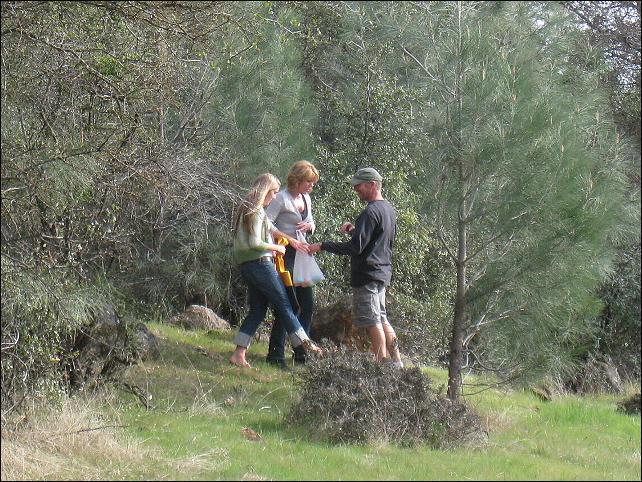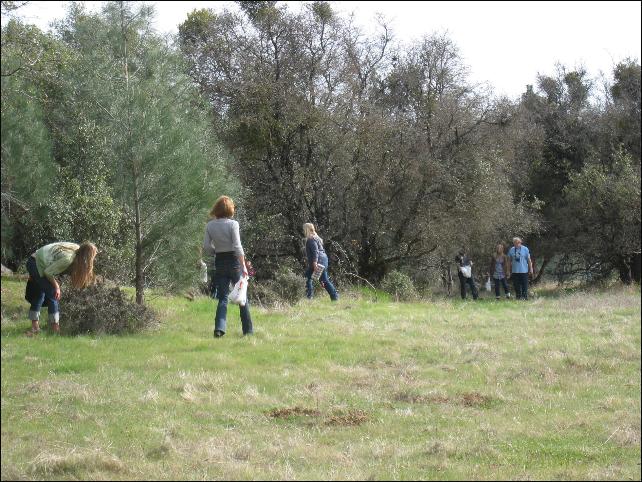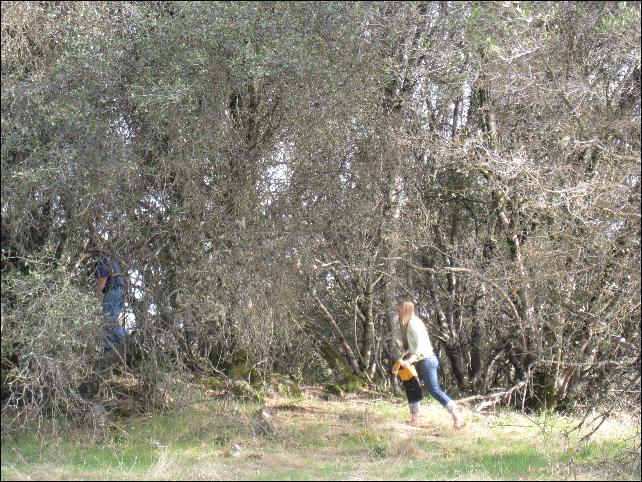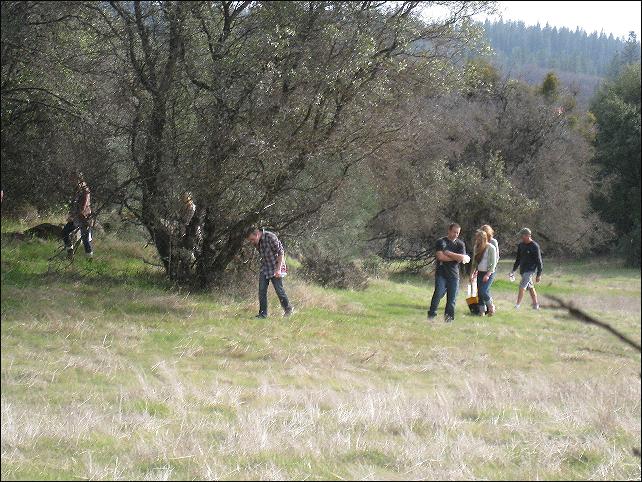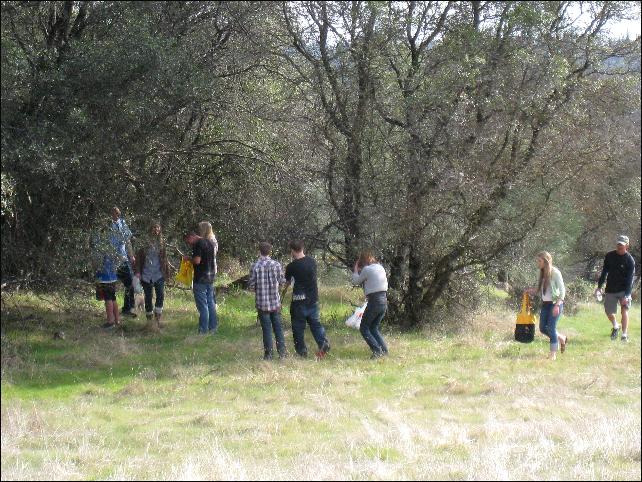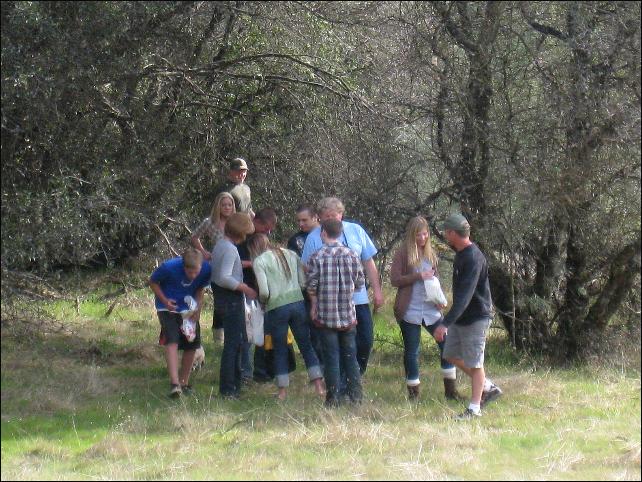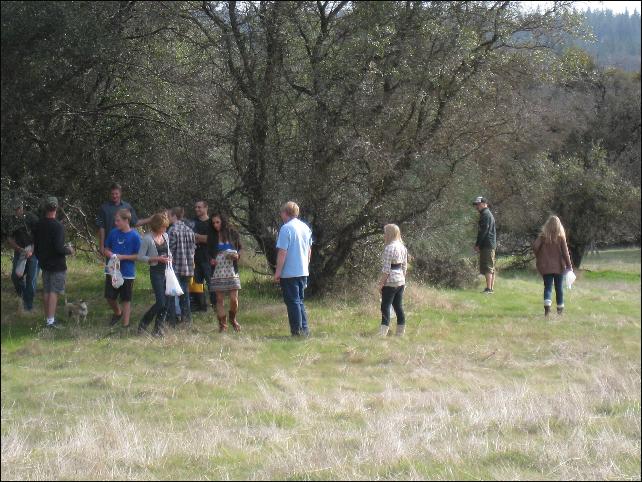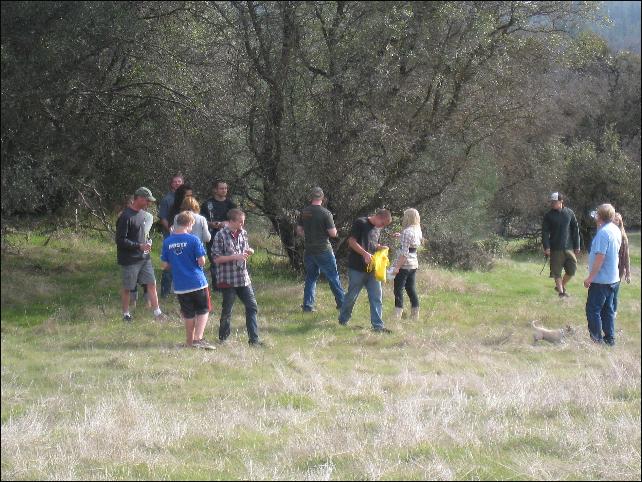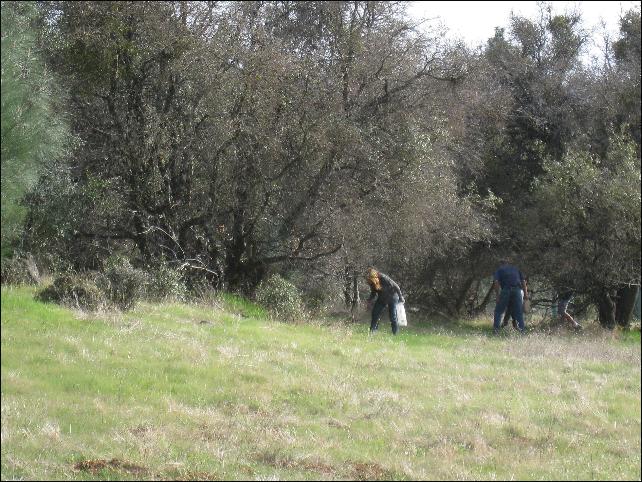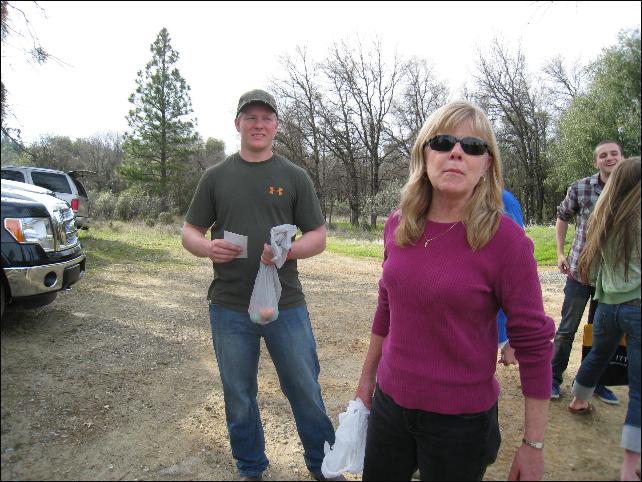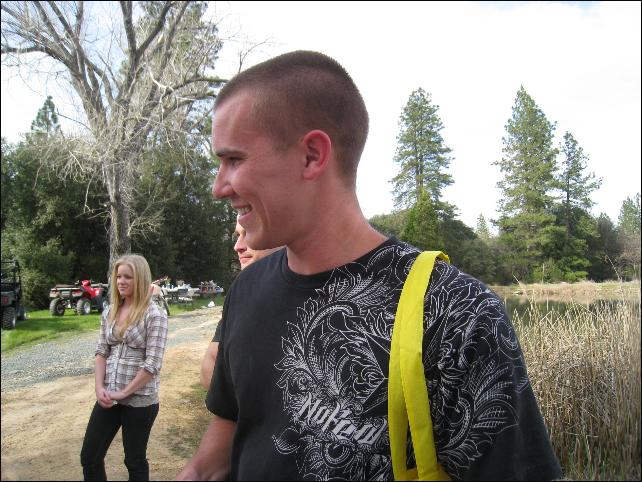 Timmy found an old plastic prize egg left years ago with a moldy dollar still in it.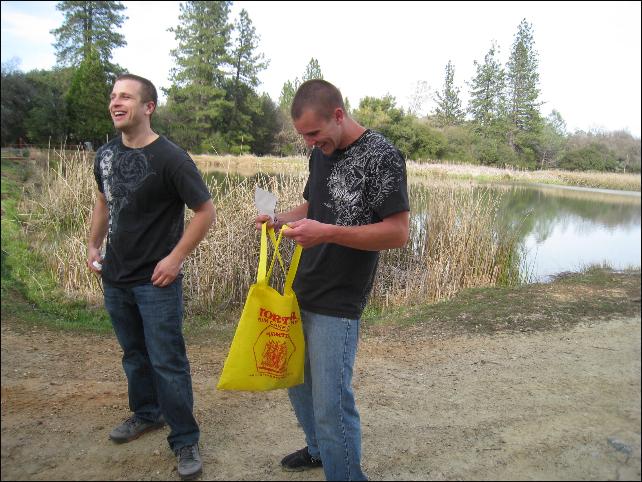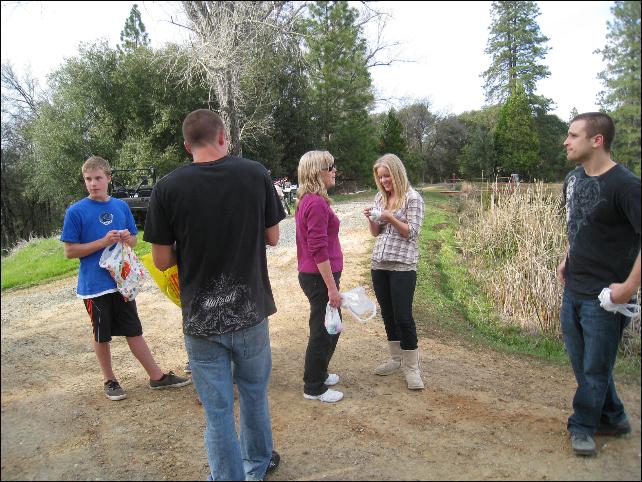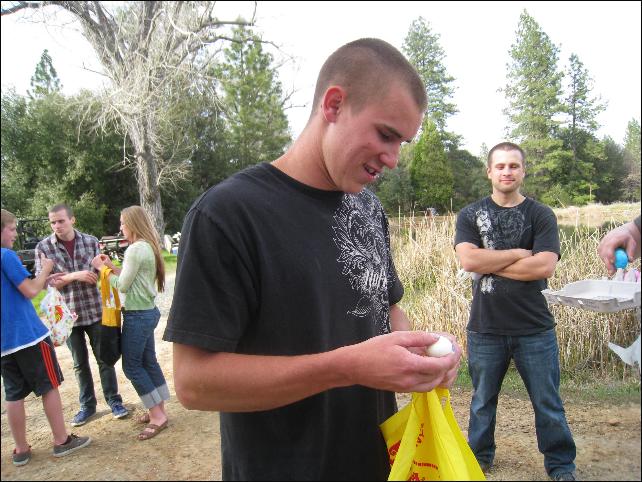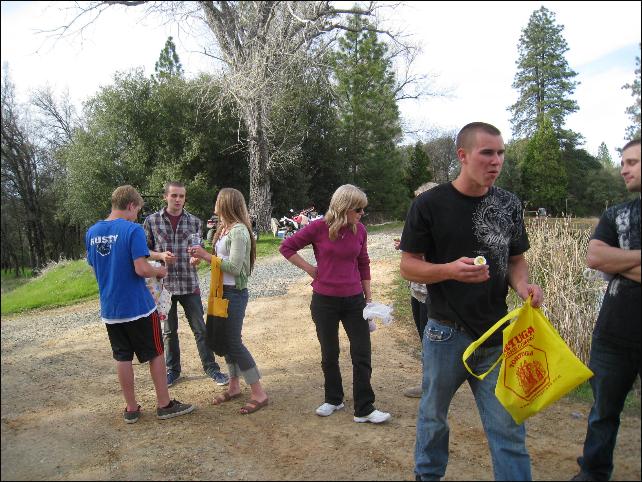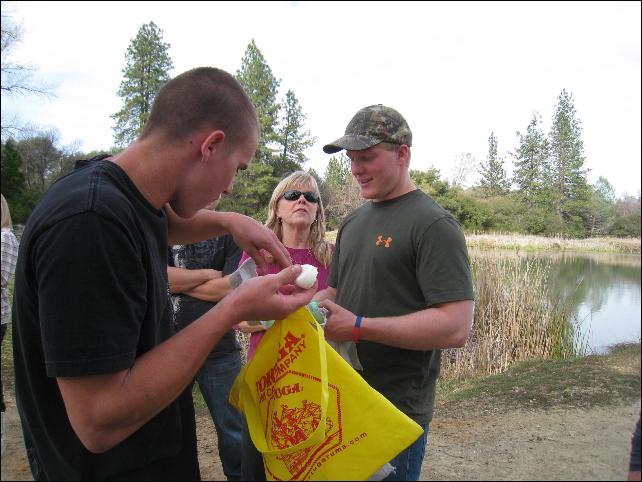 Drew found the most eggs?

Brent second and Sue third.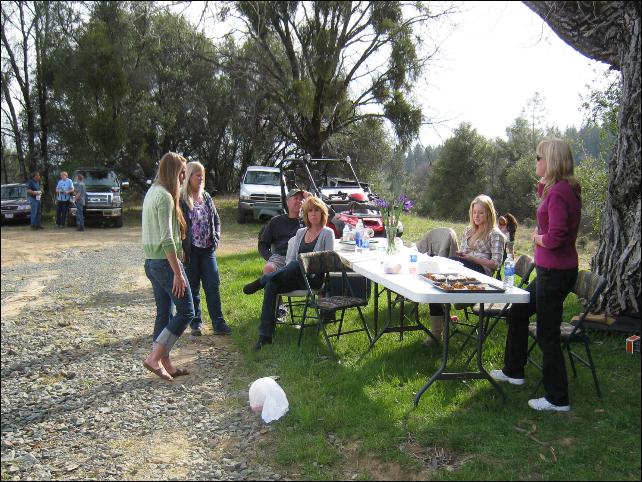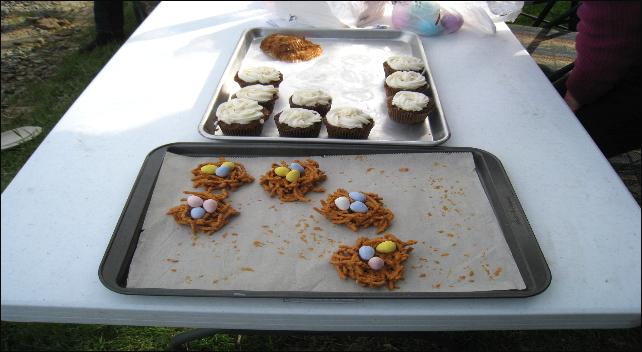 There's still some of Vicky's cupcakes and Easter baskets left?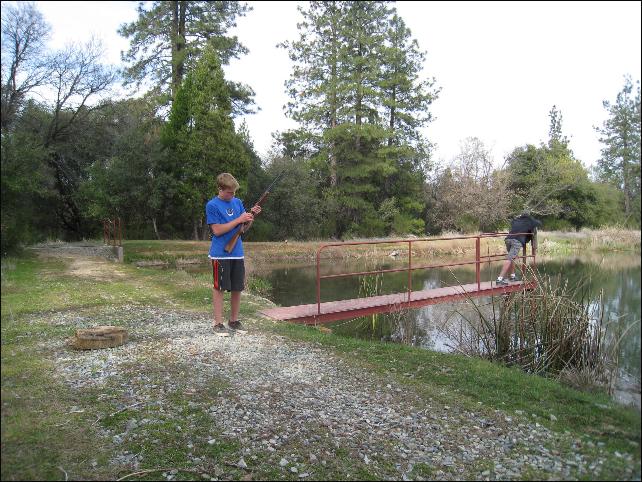 The target needs adjusting.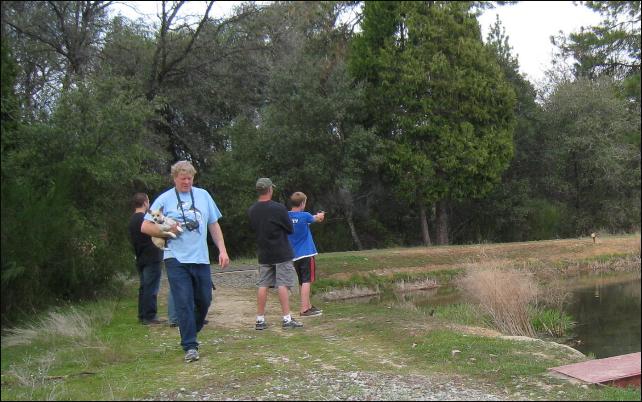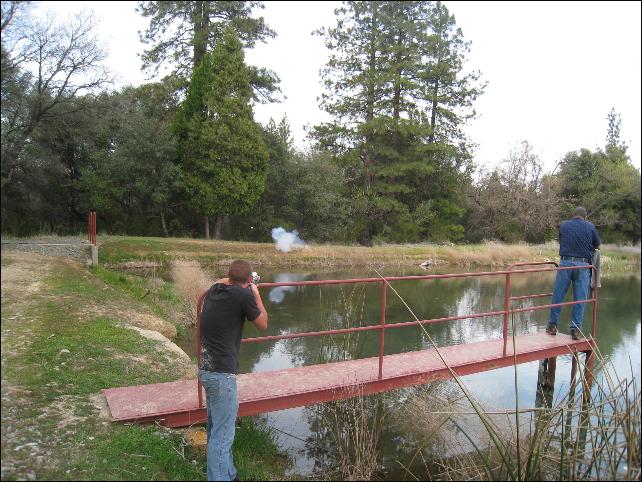 Drew hits the one remaining target. Yeaaaah!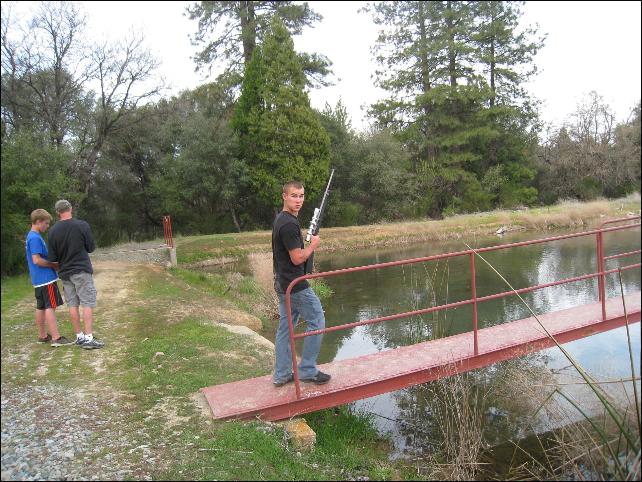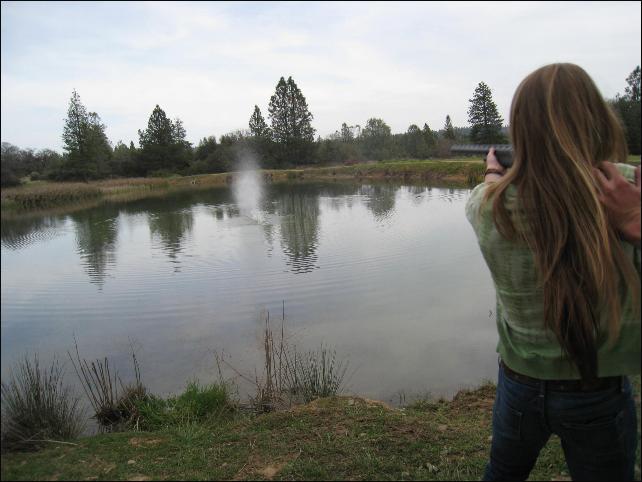 And Megan hits the floating target.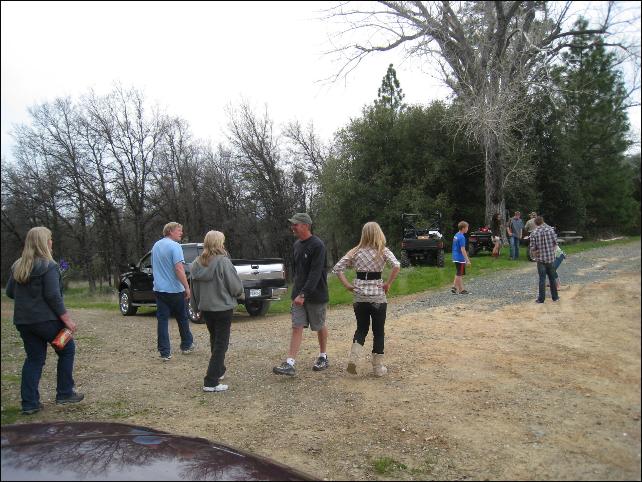 Time to pack up and head out to where ever. Grammy and Papa are ready to go home. Thanks everyone for the wonderful afternoon. You are the best, and we love you all.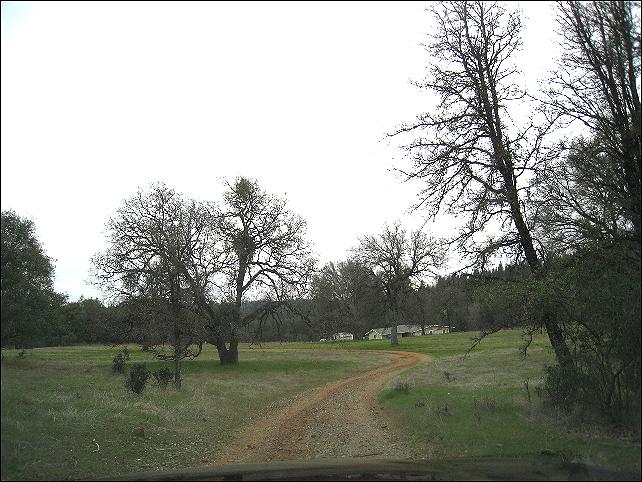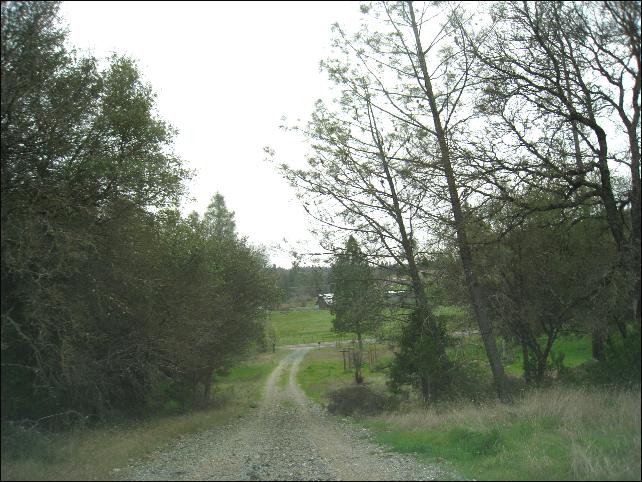 Hope you had a joyous Easter.
Bye now!