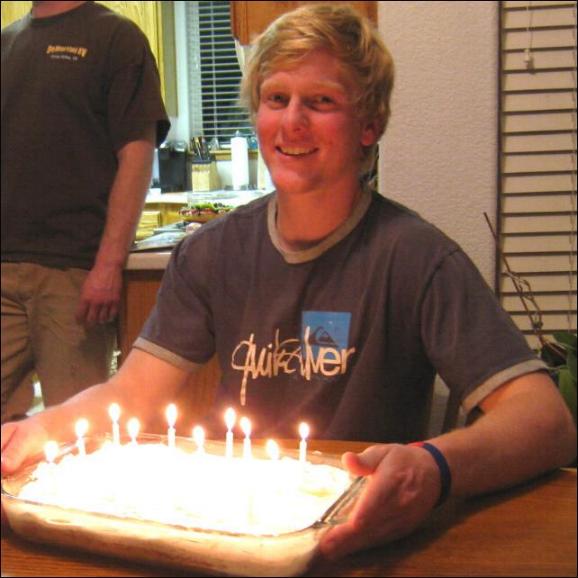 Happy 21st Birthday dear Brent
(Tuesday December 13, 2011)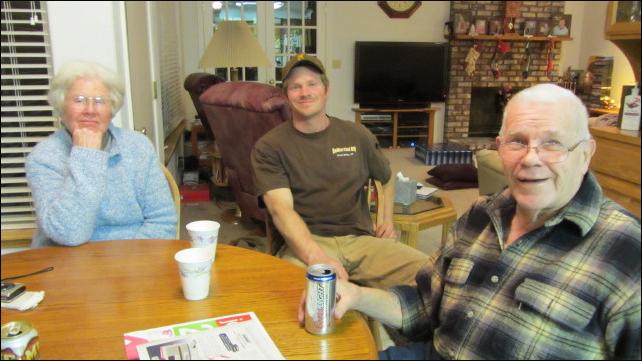 oday we're celebrating another milestone. Brent's twenty one years old today! It shows. Doesn't he appear older and wiser? Whatever....he's a great guy as far as we're concerned, and not just because we're related. Besides, the pizza and salad were delicious.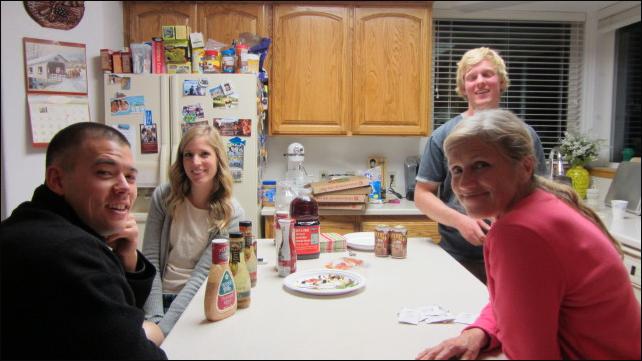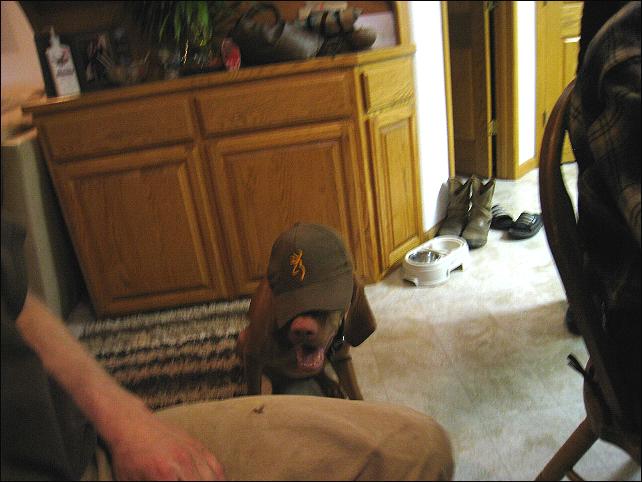 Reggie's havin' fun too...even if the hat clouds his vision a little.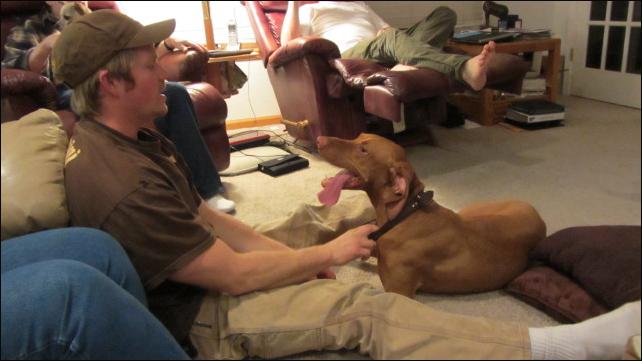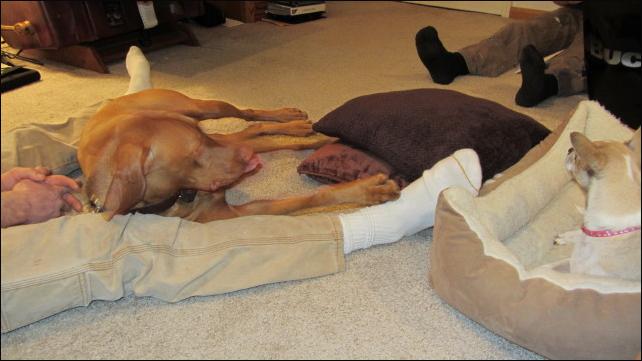 After dinner, everyone heads for the family room where Brent reads his cards and unwraps his gifts. I must say that this card from Cheryl brought some laughs.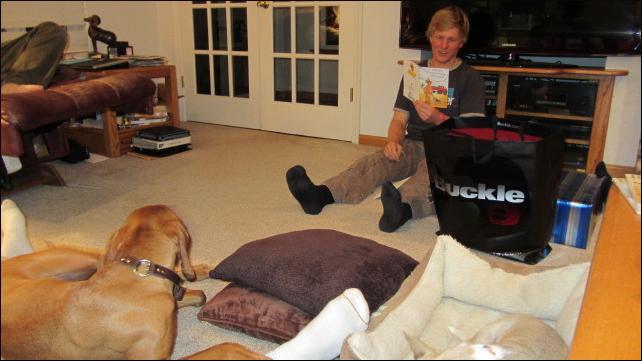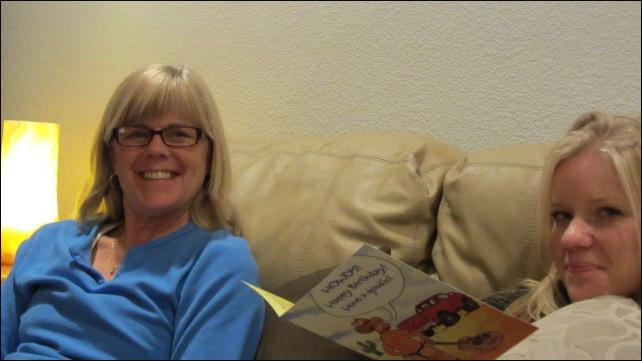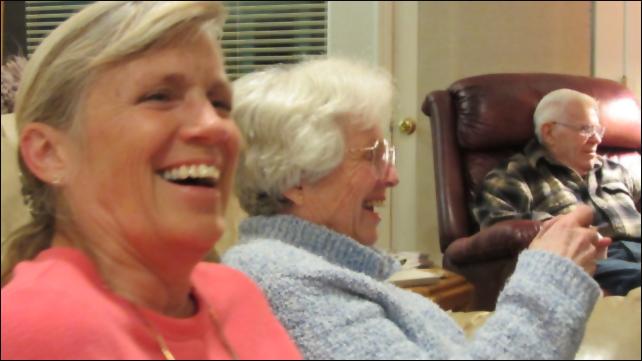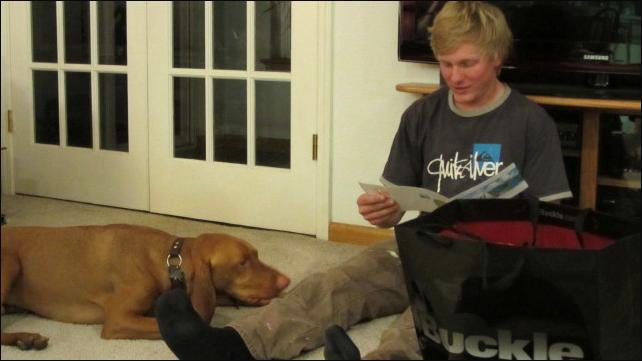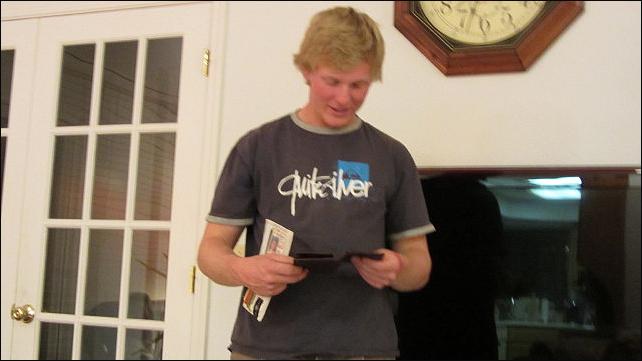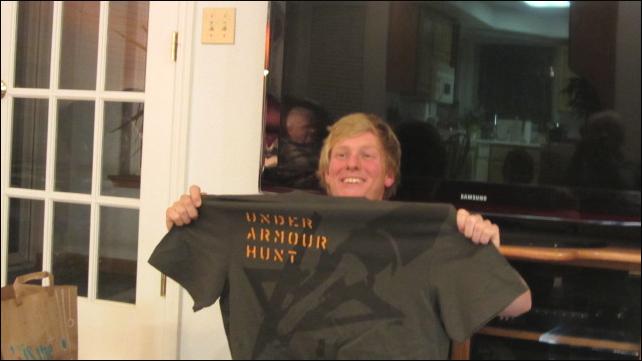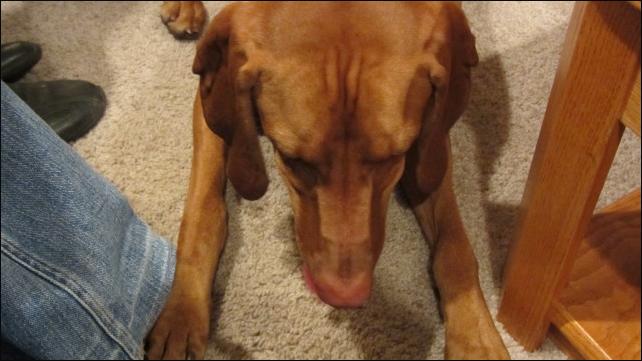 No Reggie! I'm not going to throw that candy wrapper for you to retrieve...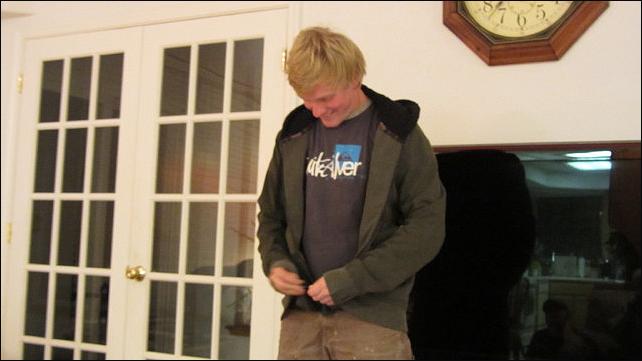 This'll keep you toasty warm this winter...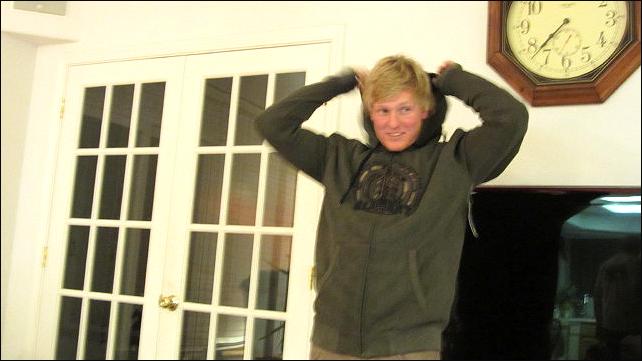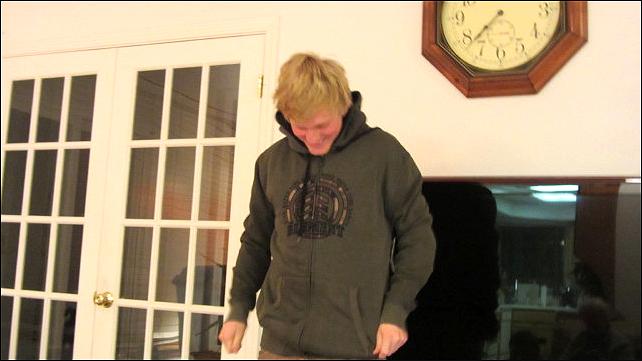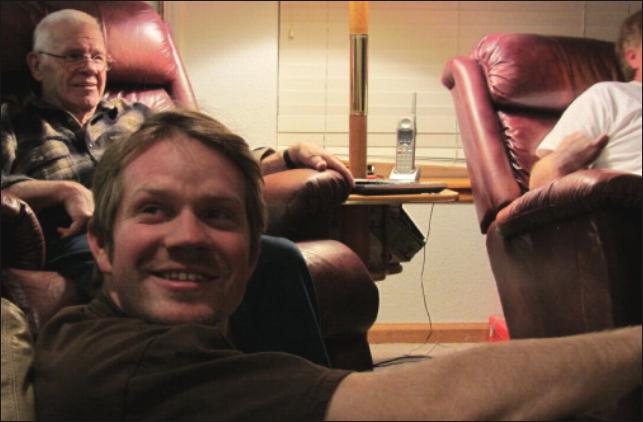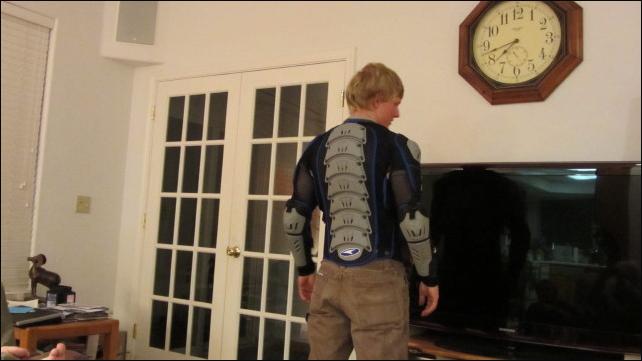 Hopefully, Brent will never have an experience this was made to protect him from. We hope you and your motorcycle have a great relationship.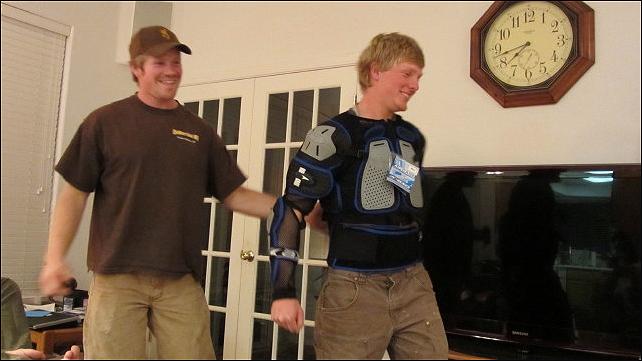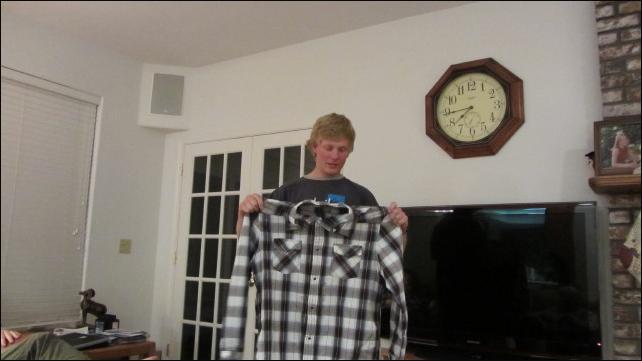 A nice shirt and another funny card tickles our funny bones...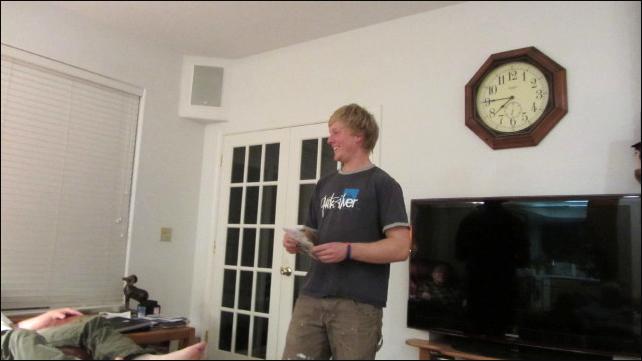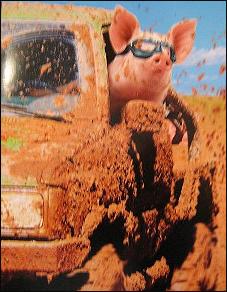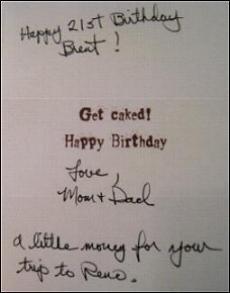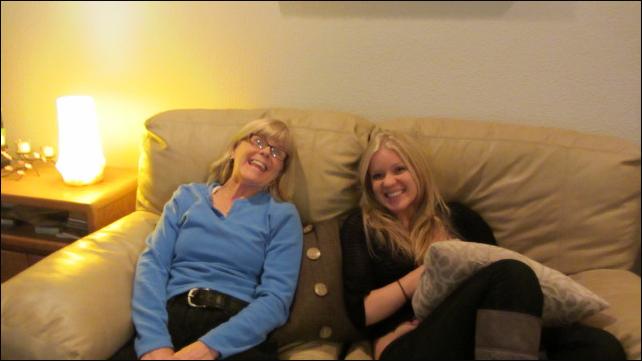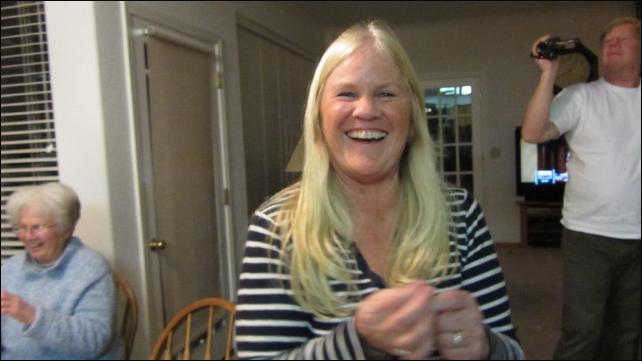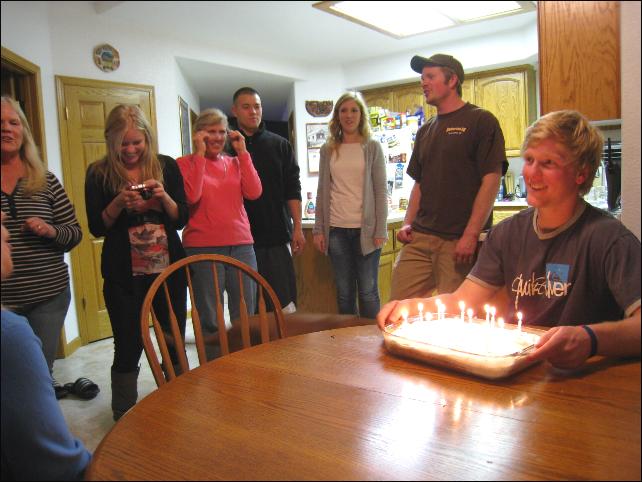 It's time for the happy birthday dear Brent song and the 21 candle blow out followed by cake, pie and ice cream. Yum!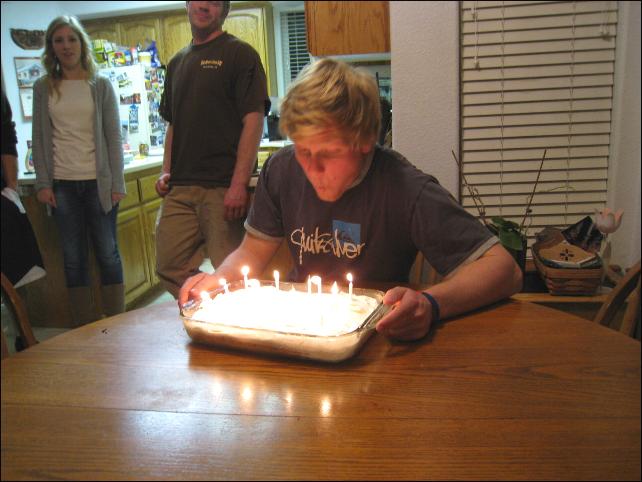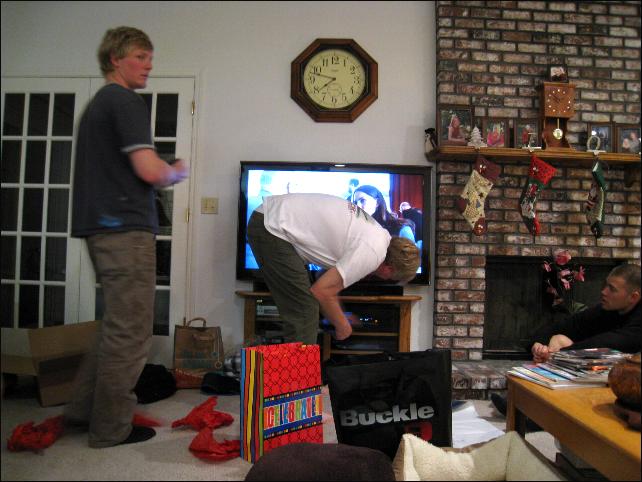 Now we'll spend the remainder of the evening searching for Juan Ponce de Leon's legendary Fountain of Youth with the Pirates of the Caribbean on their latest adventure.

Wow! That was fun. What a great way to wind up this special day celebrating your birthday Brent. It's been a wonderful evening with best friends. We love you and always wish you the best. Happy Birthday and ....until next time...may this next year be a wonderful adventure for you.