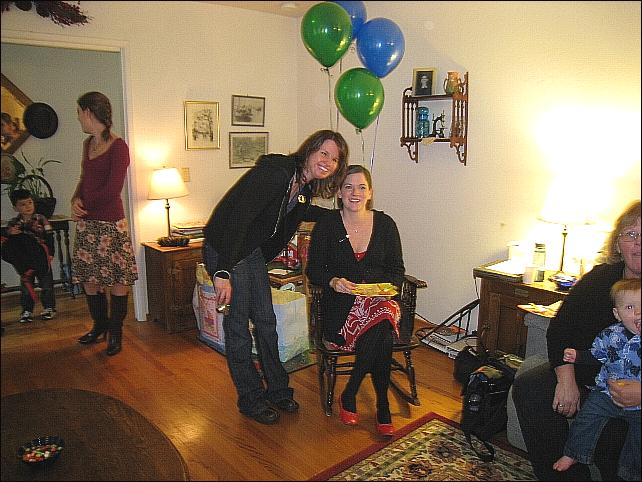 Sierra's Diaper Baby Shower
(Saturday February 20, 2010)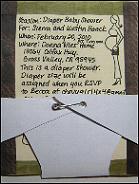 It's a wonderful rainy Saturday afternoon to celebrate the expected April arrival of Sierra and Steve's first lil' baby boy they've named Westin. Thanks to Becca and Aunt Donna, everyone enjoys a delicious buffet followed by some fun and games.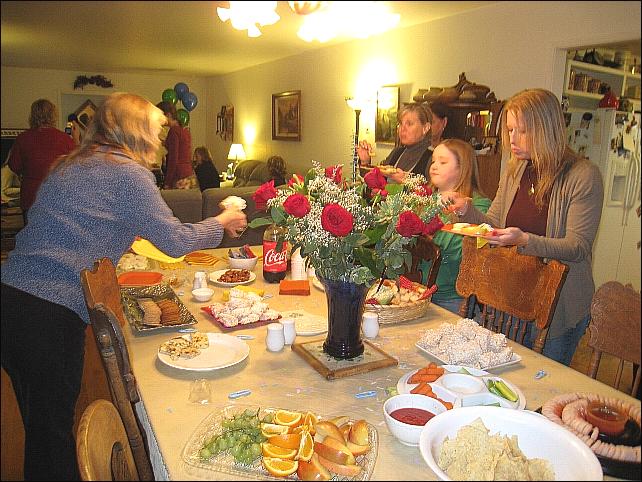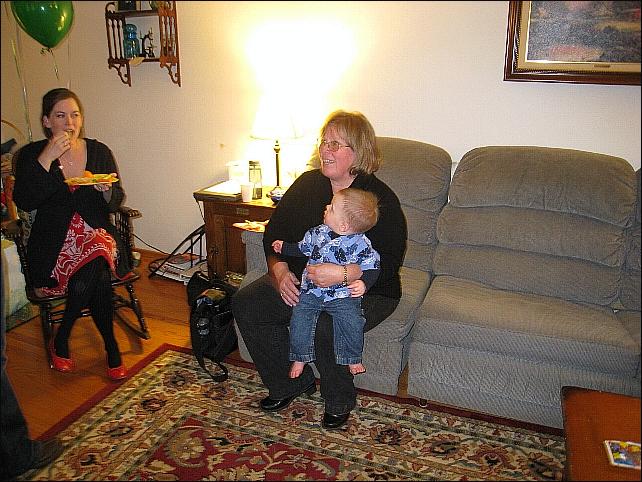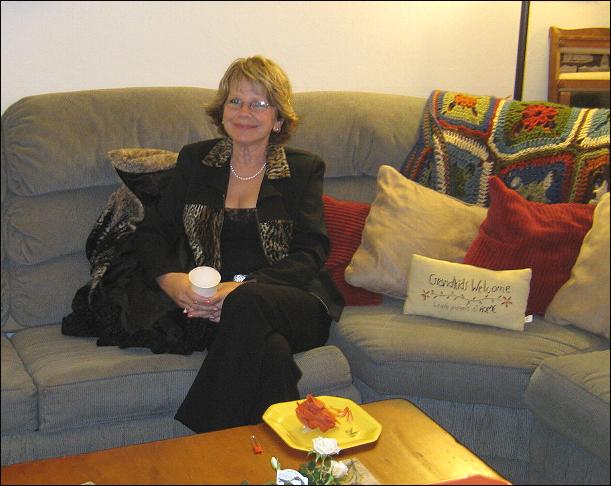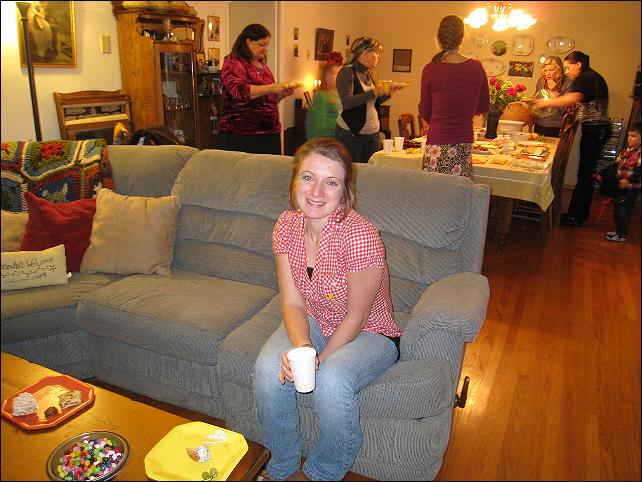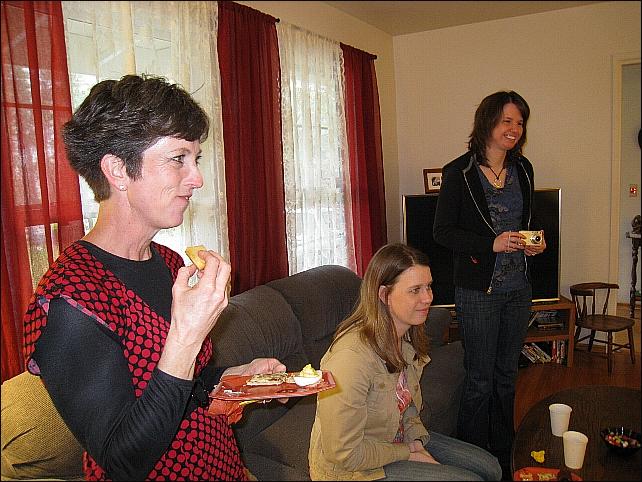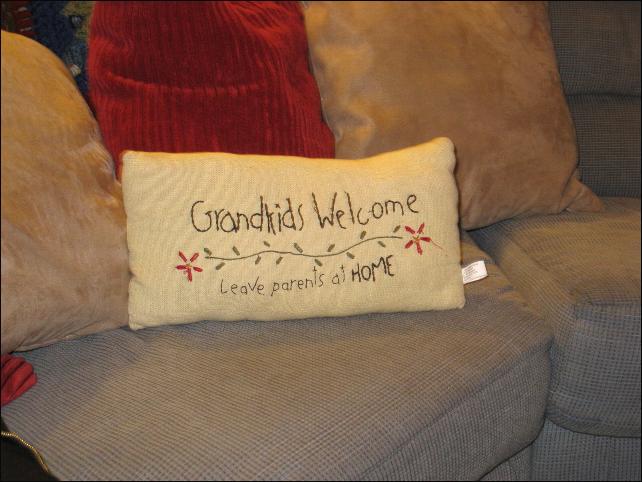 One of the games was to make a list of how many words you could make from the letters in the name Weston...and consider a middle name for him. Whoever got the most words won a prize. The most middle names the same might be considered.

The second game was twelve different nursery rhyme sentences that needed to be completed. For instance..."When it's raining and pouring, what's the old man doing?" If you guessed "snoring" you got it right.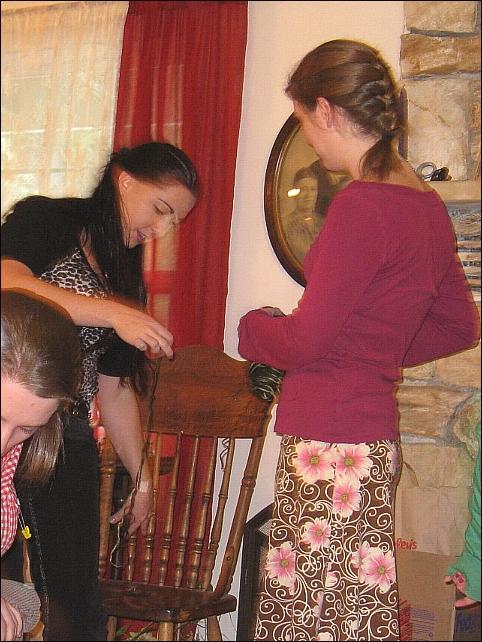 And here...using yarn, we imagine how big Sierra's waist is...and keep our yarn measurement until she's measured. Whoever is closest is...the winner.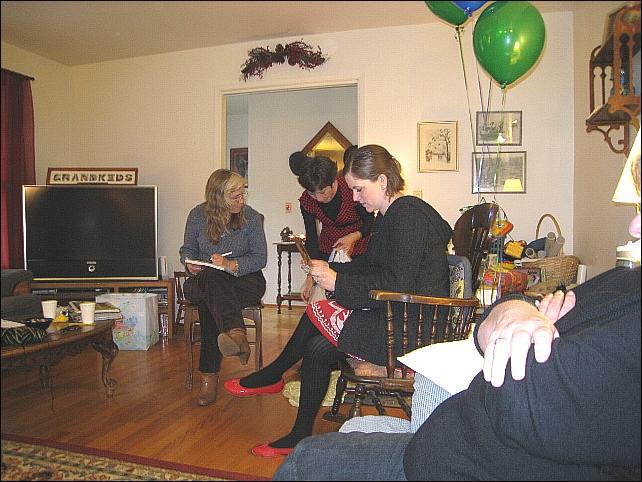 Sierra opens her gifts. Lotsa diapers....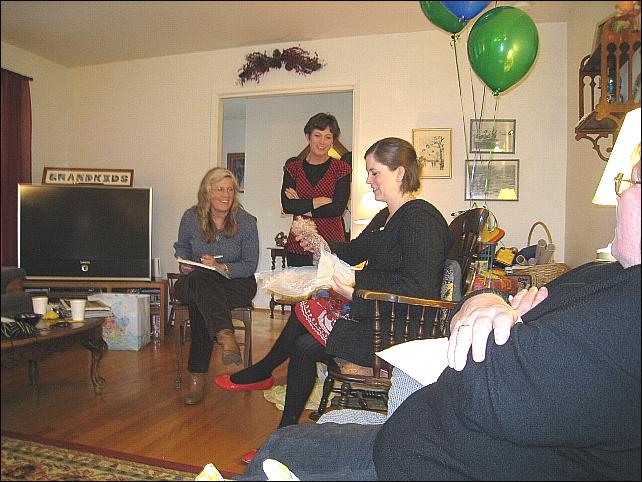 ...and a cute little knit hat among other things.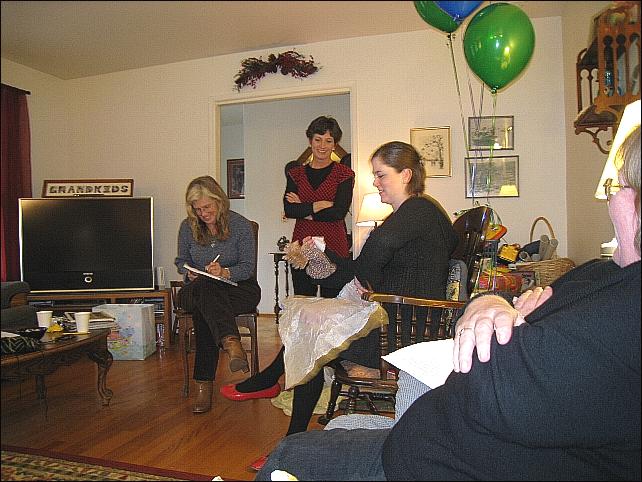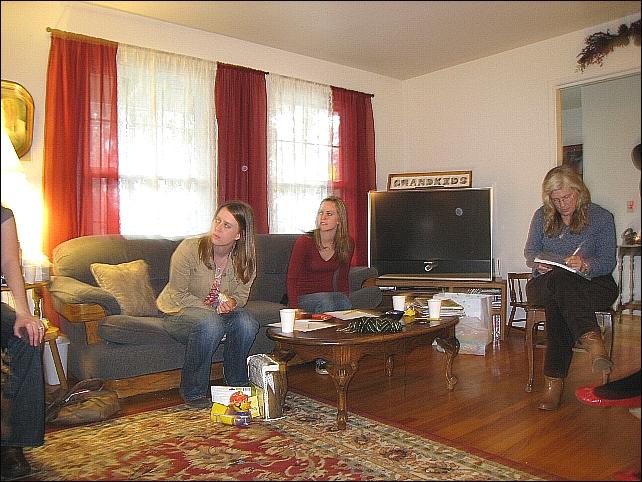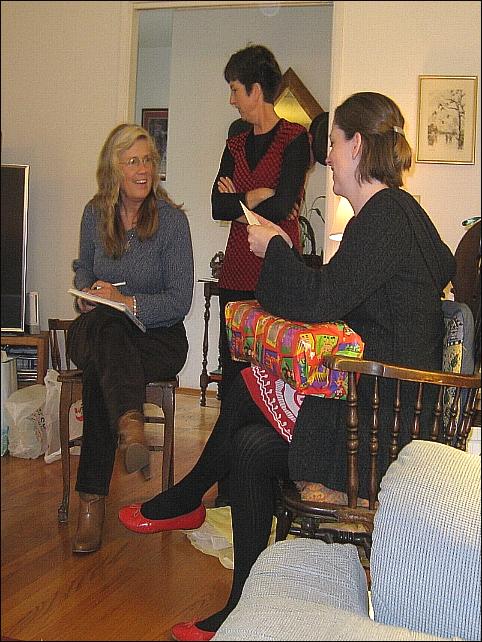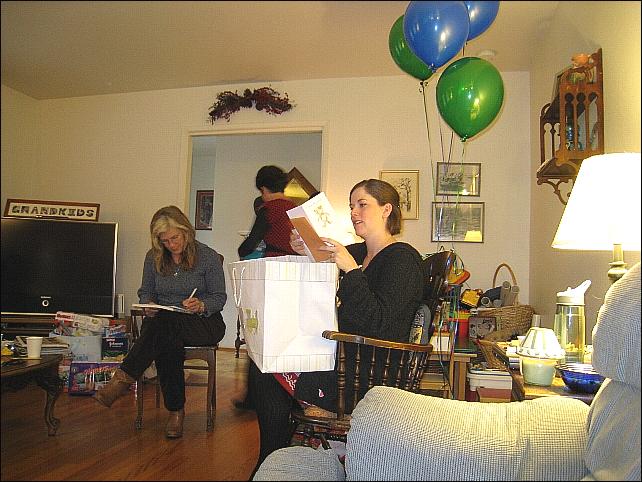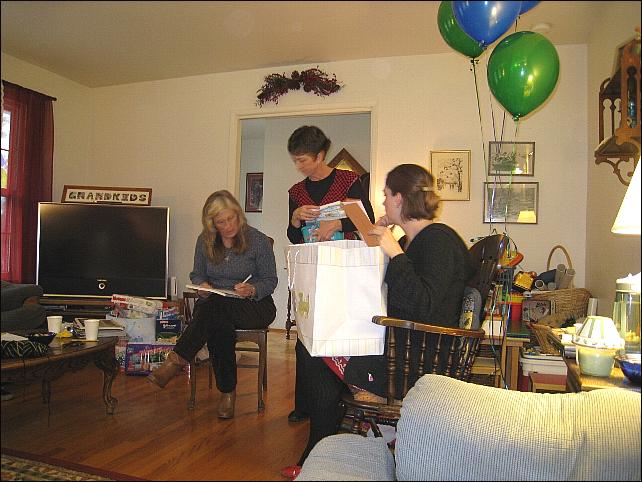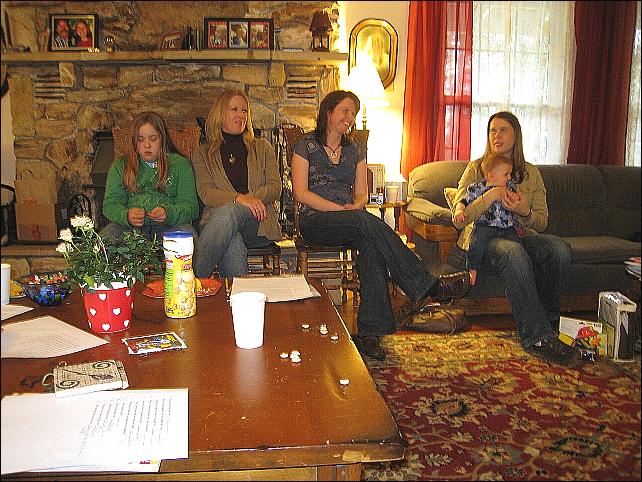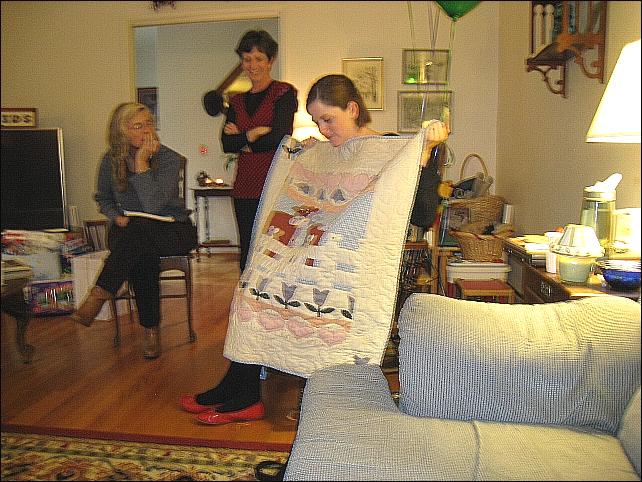 What a nice little heirloom quilt for Westin.
Sister's Sierra, Becca and Lacie. Laci will be rushing off to work in a couple of minutes. Becca is attending school to become an auto mechanic. She's the only gal in a class of about 30 guys. Bravo! That's something we ladies all need to know more about.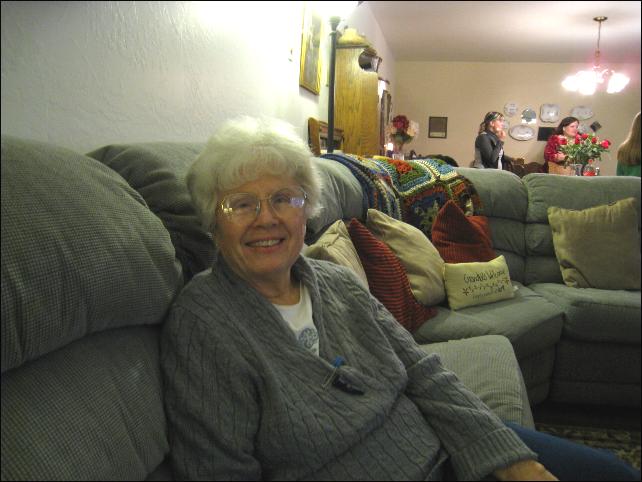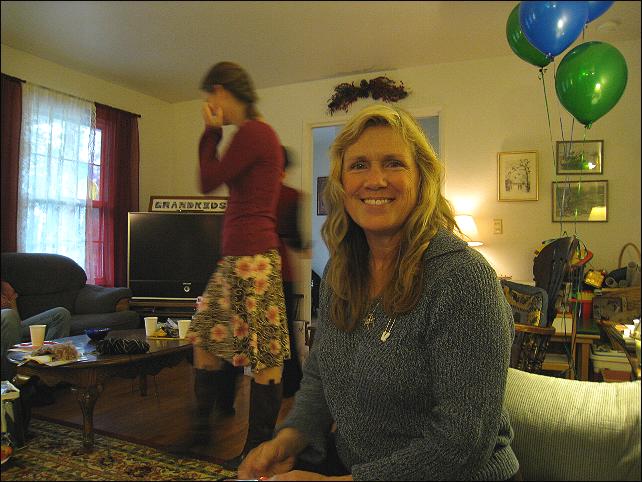 Well Cheryl, are you about ready to head for home? It's been a wonderful afternoon with dear people. Thank you everyone for making it so nice. We wish Sierra, Steve and lil' Westin all the best in the months to come.