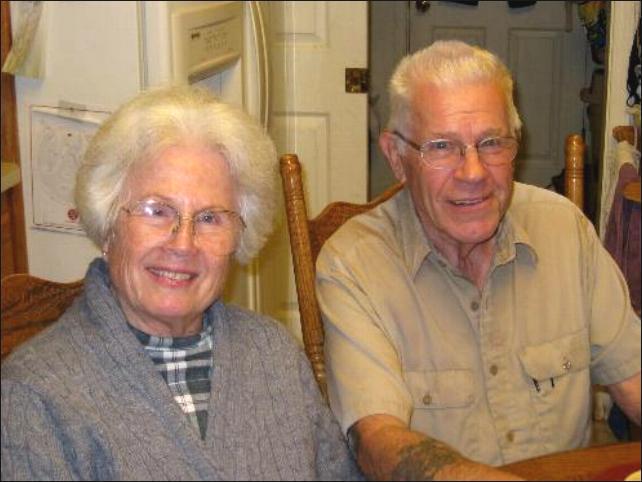 Today is Our 57th Wedding Anniversary?
(Monday October 5, 2009)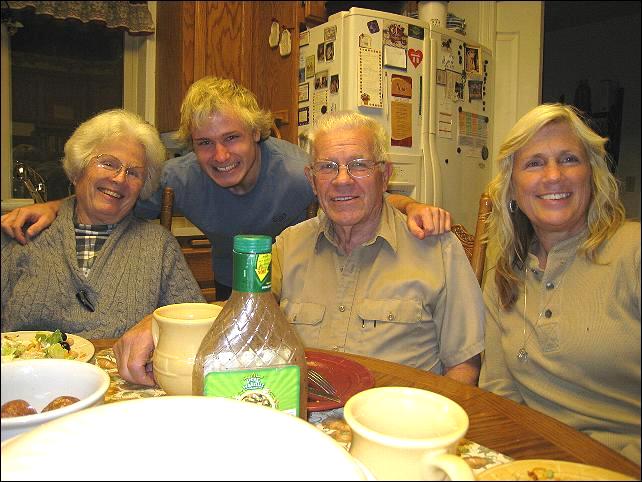 "Hi Grammy! Do you know what day it is?" Cheryl asked earlier today. I replied that I didn't have the slightest idea. "Happy anniversary!" Darn! that's the first time we both forgot. (Must have got up on the wrong side of the bed.) She and Bradley suggested that we enjoy dinner at their house to celebrate.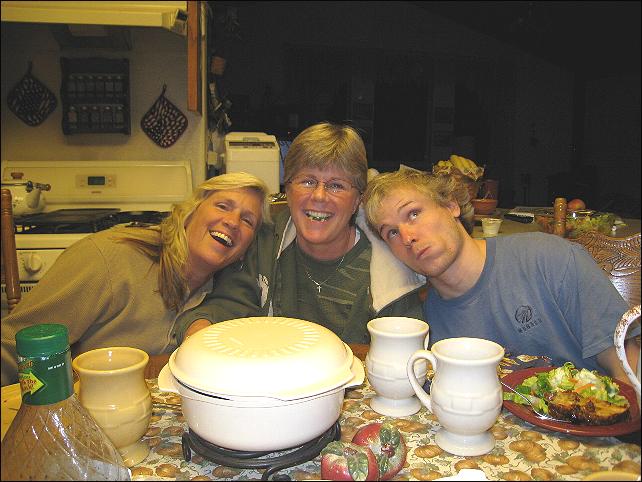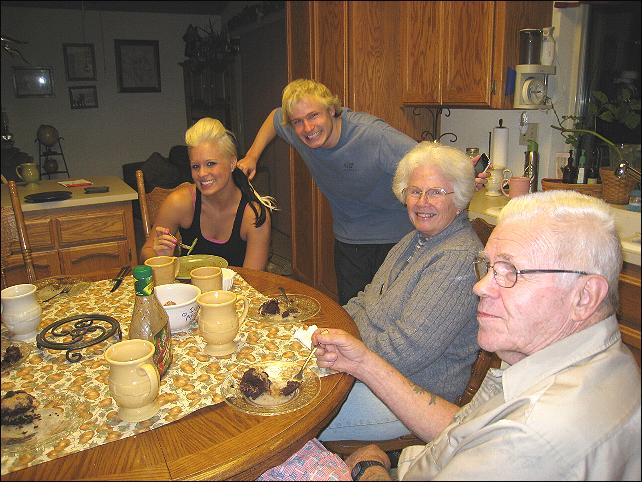 The dinner was wonderful....and the chocolate cake is perfect.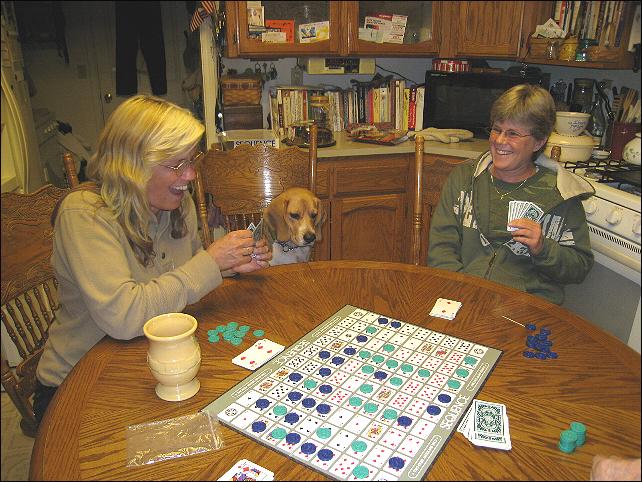 This card game is more fun. Lil' Bucky couldn't stand not being in on the fun.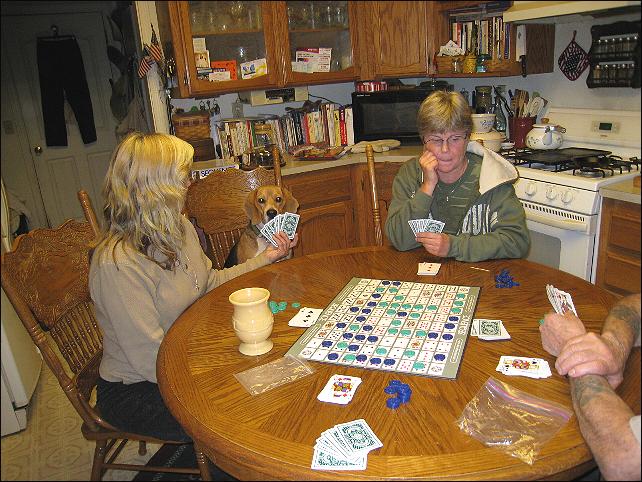 "What do you think, Bucky?" Later Cheryl commented, "Dang. Ya know what? When I showed him the cards, he put his nose on my next move and it was a block!!! That game would have been over sooner if he hadn't picked the right card and blocked you and Sue!" (Yeah, yeah...Likely story.)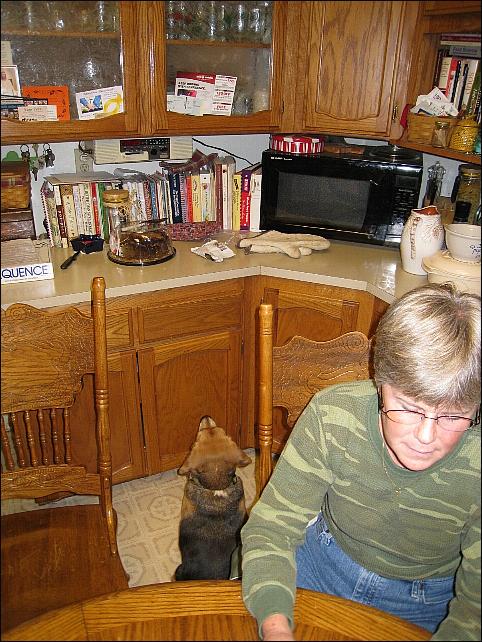 Well it didn't take him long to get sidetracked. Is it the cake, or is it the dog biscuits that caught his concentration? As for the game....Cheryl and Papa won the first game. Sue and I won the second game that required a third game to break the tie. Guess who won? We're all winners because it's been a wonderful evening with very dear people. Thanks for making the day even more special.