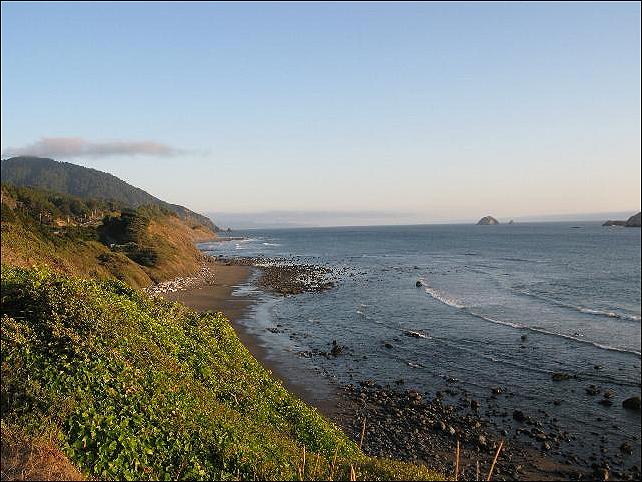 Oregon Get-a-Way
(Monday August 17 thru Friday 21, 2009)
It's nice to be able to get away from the daily grind for a short refreshing experience to beautiful places. A sort of stopping to smell the roses, or in this case ocean breeze. That's what the bunch did when they momentarily dropped everything and traveled to Florence, Oregon. Bring on the smiles.....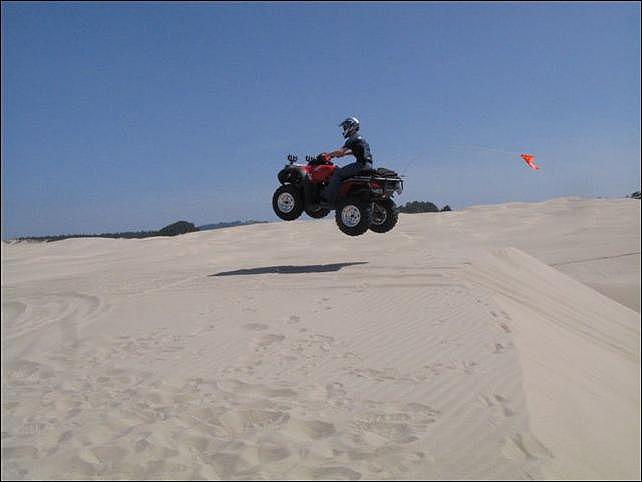 These pictures of the sand dunes were taken at Florence, Oregon.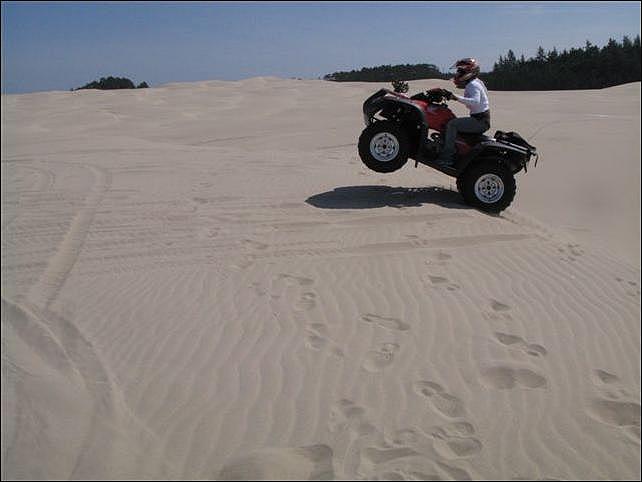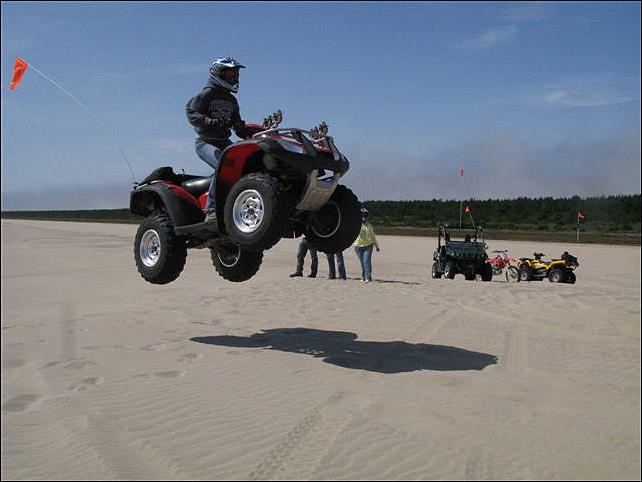 Sailing through the air with the greatest of ease.....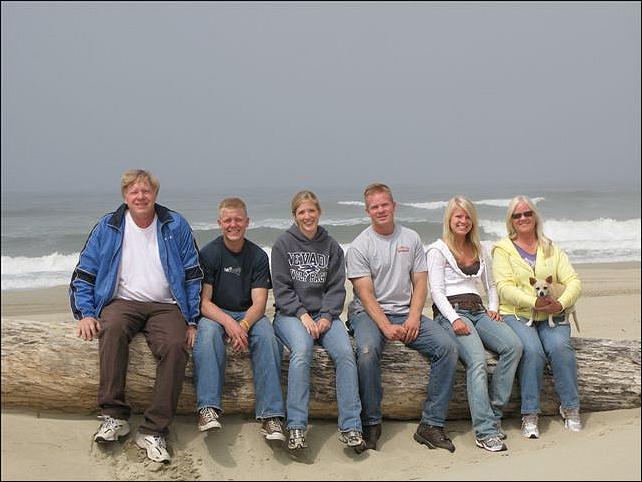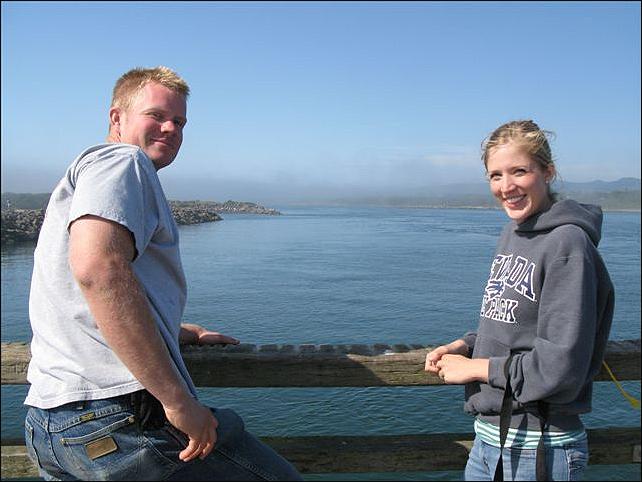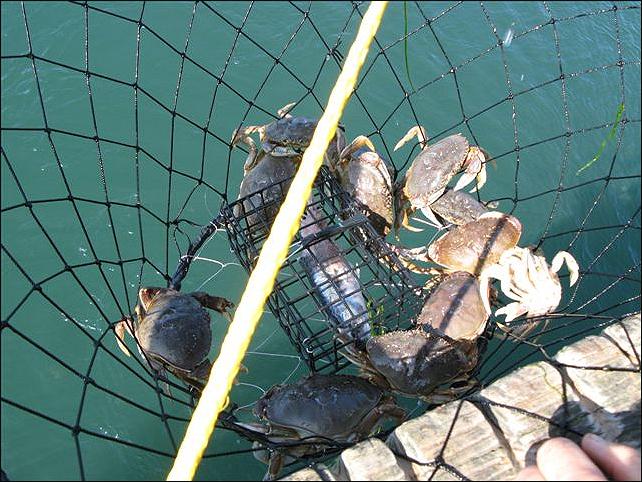 Out of all the crabs you saw in the basket only one was big enough to keep.

It pinched Timmy's finger. Ouch! Never underestimate these little critters.

We all had a taste of it, and it was very good. So much for survival of the fittest.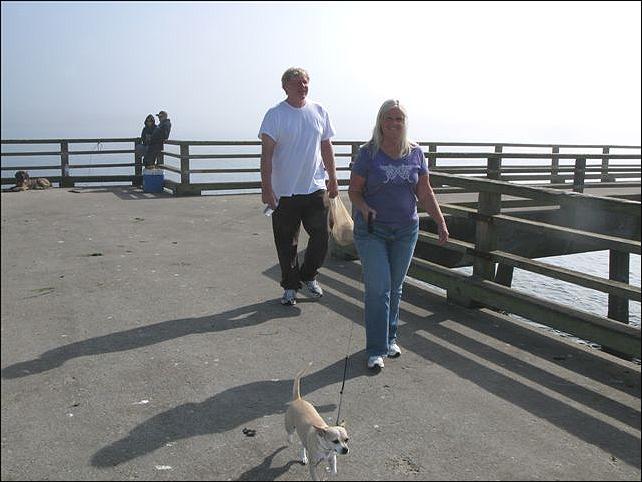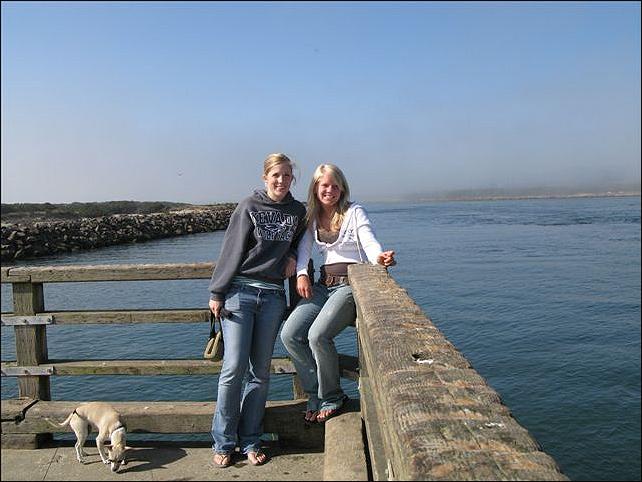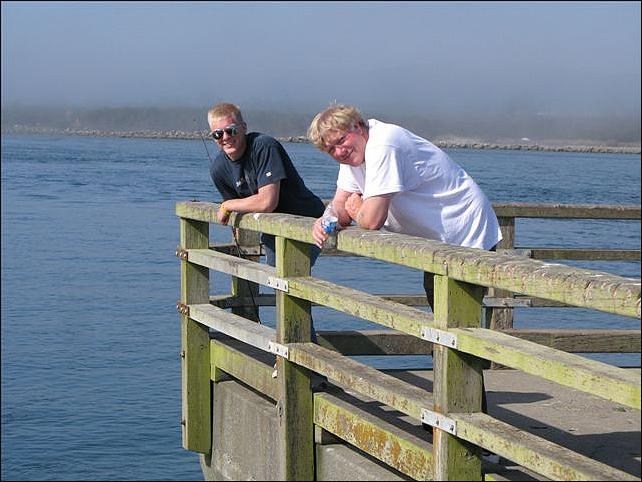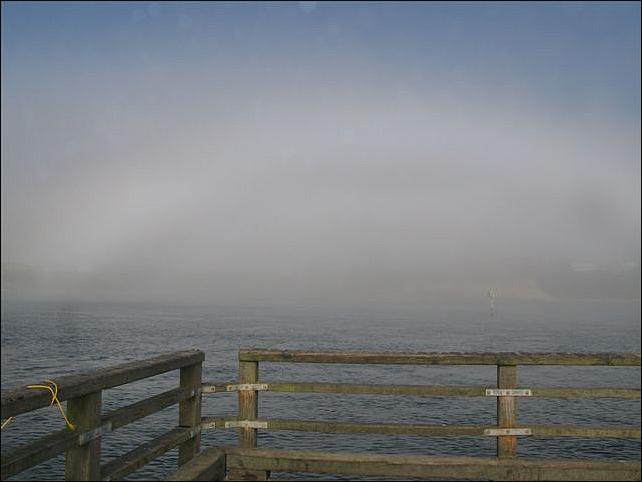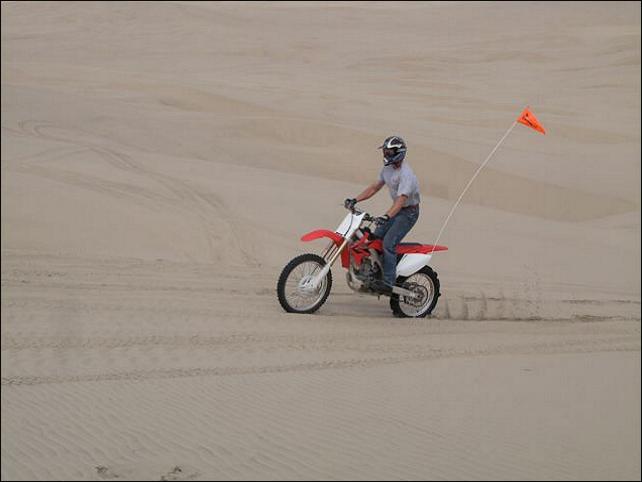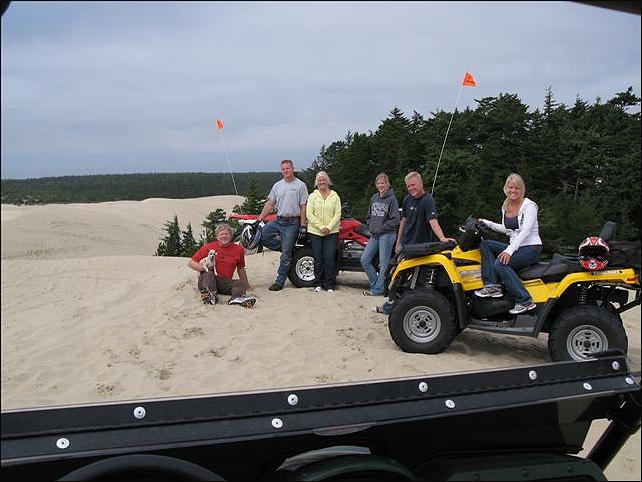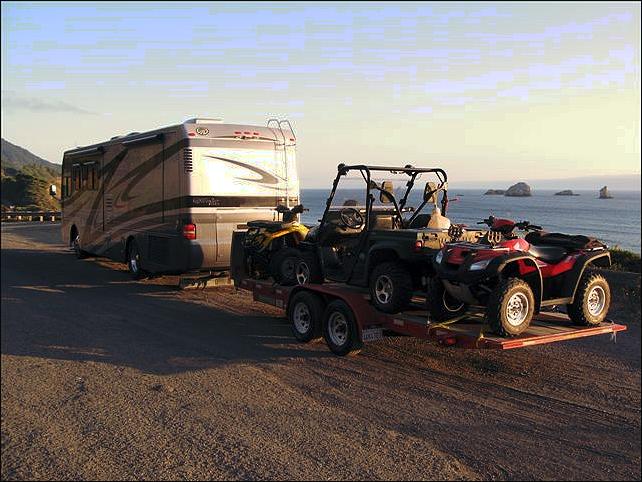 The trip home is the scenic route along Hwy 101 where we took pictures of the coastline. The redwood trees and the elk were near Eureka on the way home. It was a very pretty ride as you can see.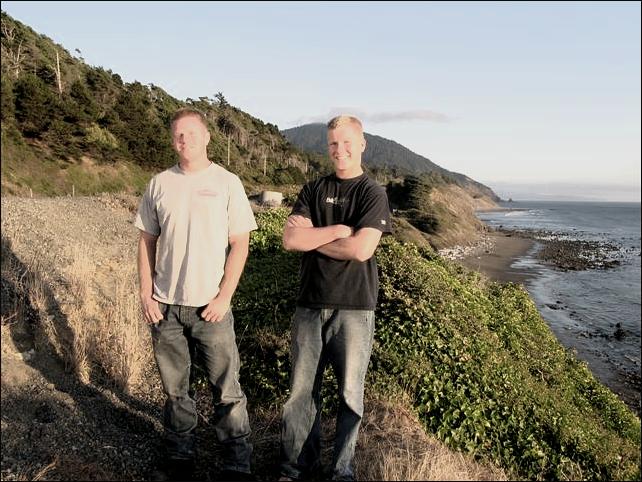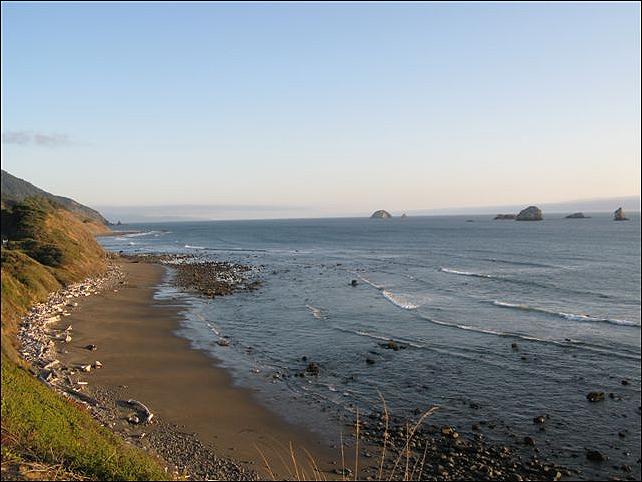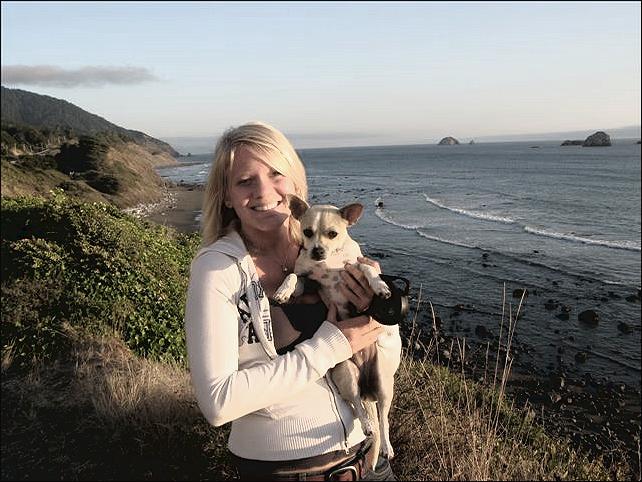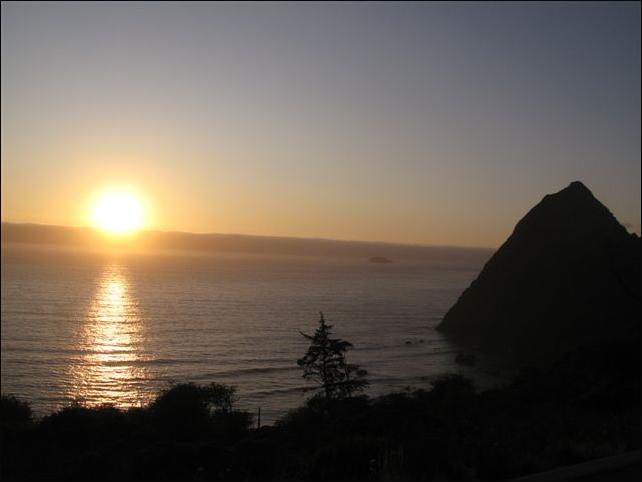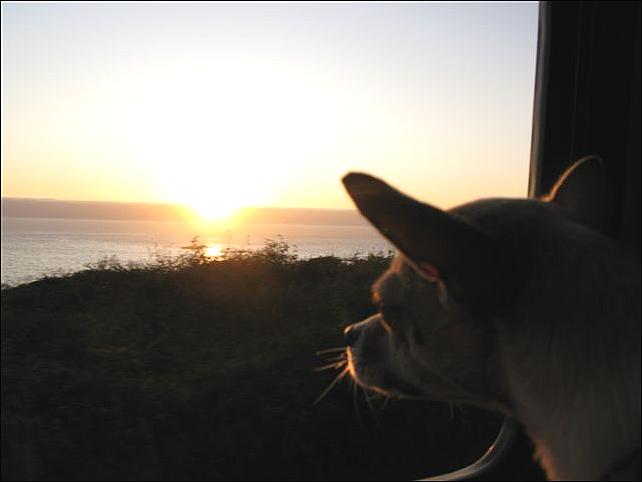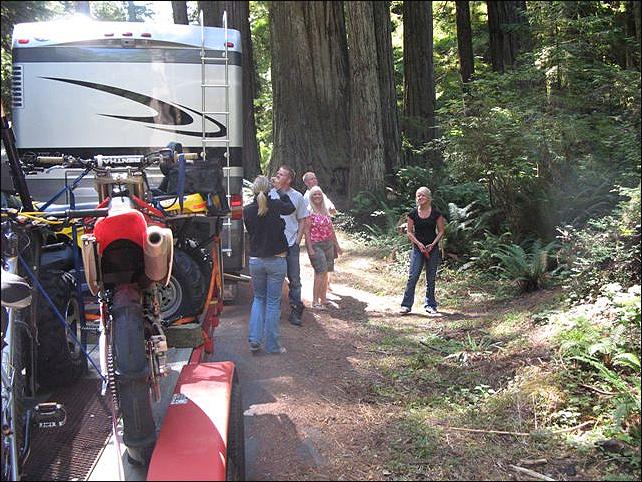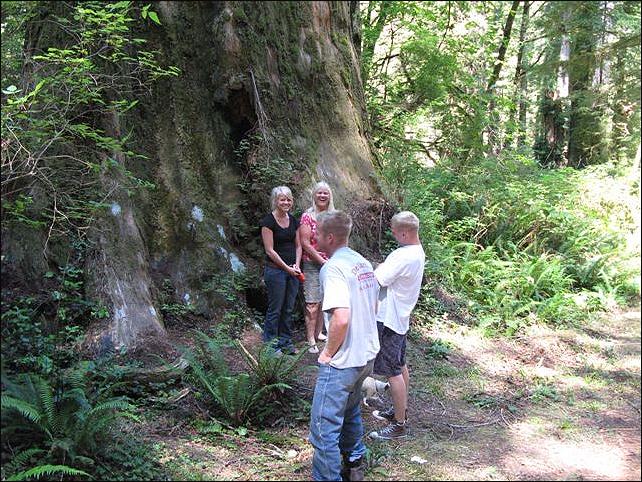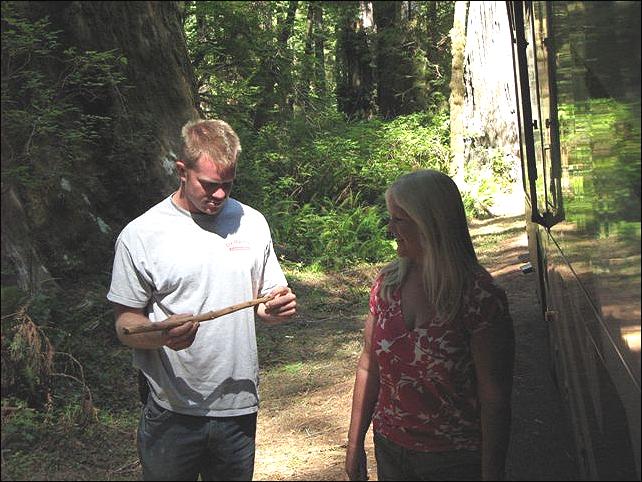 Hmmm....Very interesting.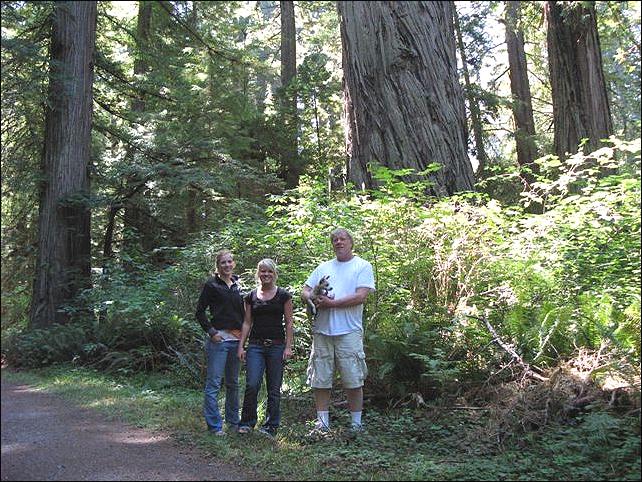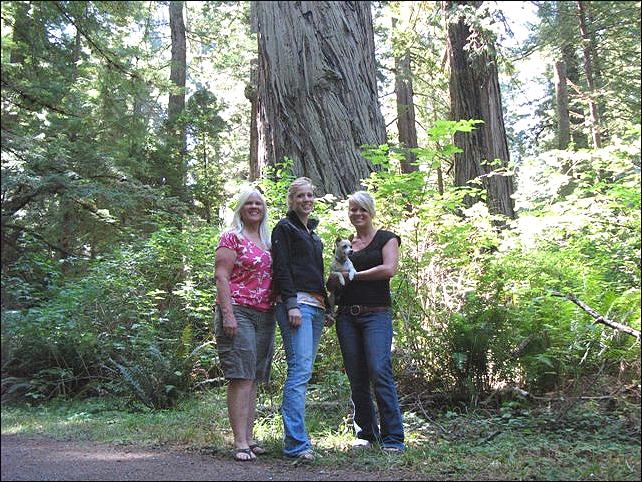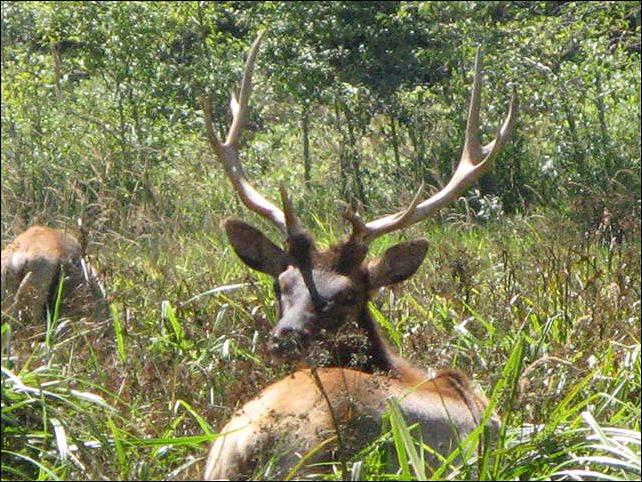 What a nice way to wind up a wonderful adventure that'll bring back smiles whenever you think about it in the years to come.