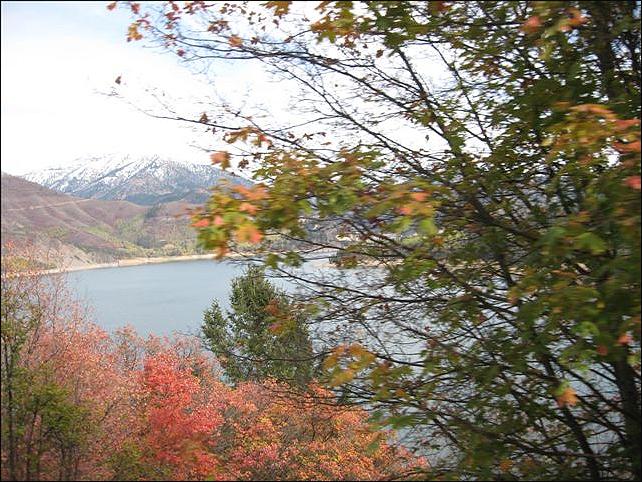 An Autumn Elk Hunt in Idaho
(October 10-19, 2009)
Excuse the pun, but this adventure began with a bang....We quickly got everything together in our motor home and hit the road around 9pm Saturday night before the others. Tim had to pick up his prescription first, but we figured they'd catch up with us somewhere in Nevada. His RV has more get-up-and-go than ours, and eventually they caught up with us near Winnemucca where we spent the night. The next morning we had breakfast at one of the clubs, and before long were on our way to Idaho where some of the bunch were going to hunt elk. We don't hunt, but think the skills are beneficial to being self-sufficient. One never knows...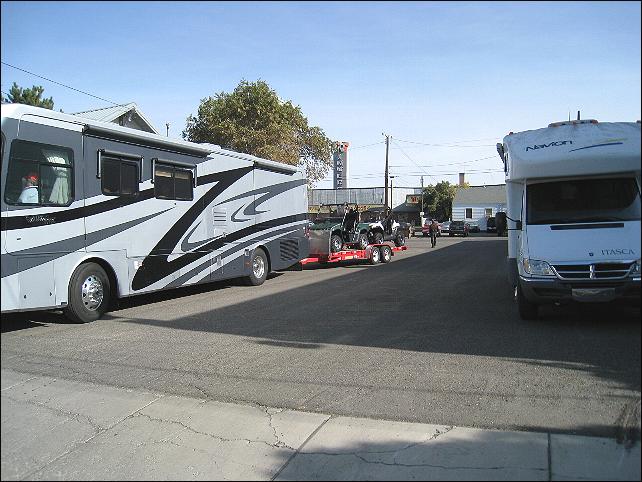 As you can see by the beautiful country that we're getting closer to our destination.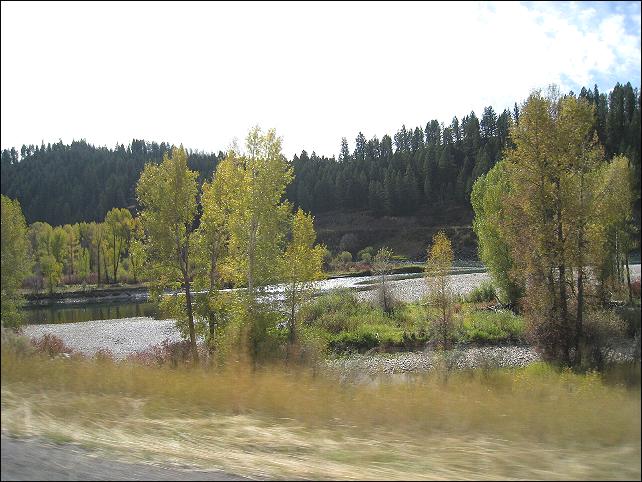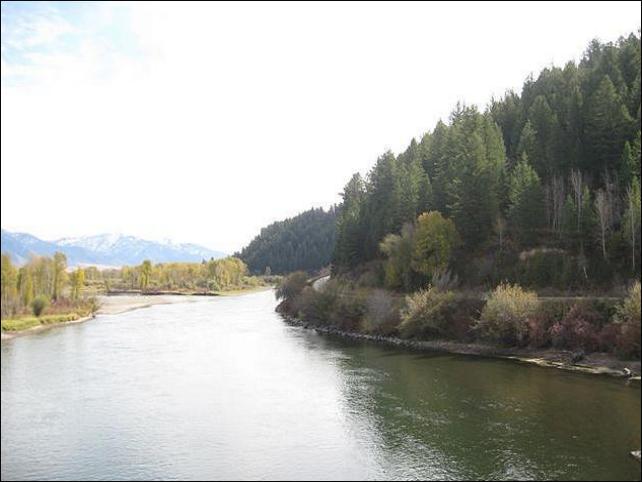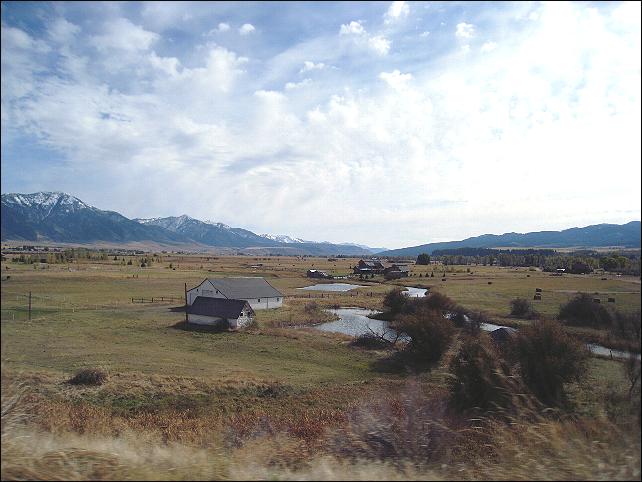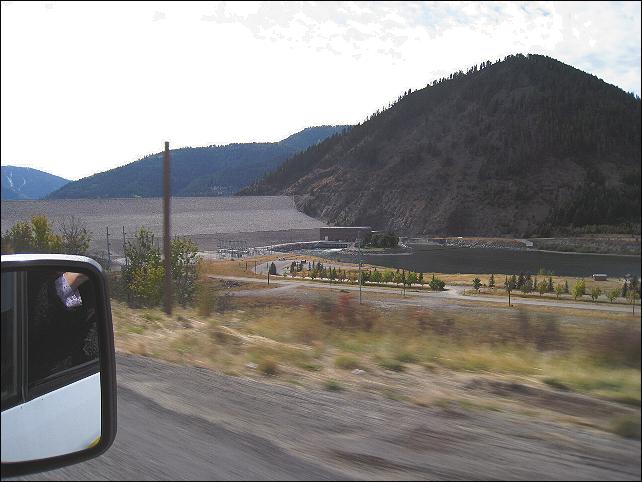 We'll cross over the dam ahead. Below it is a power plant.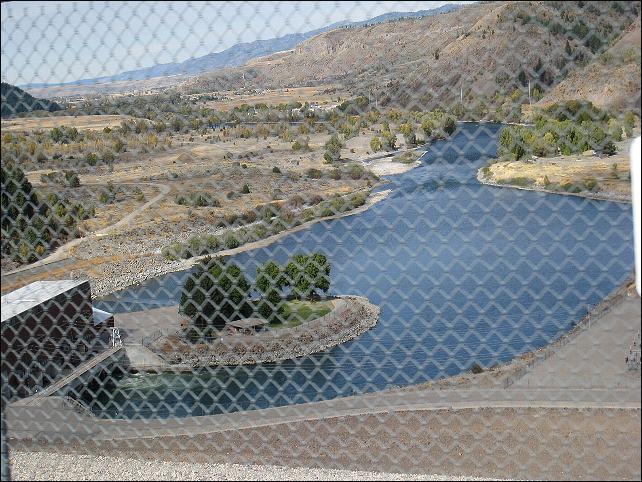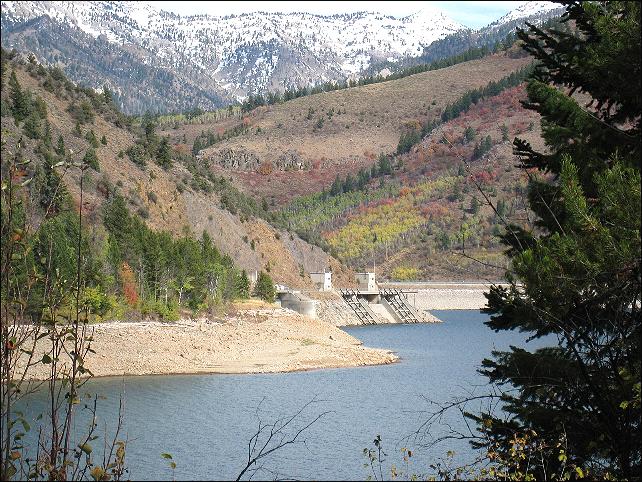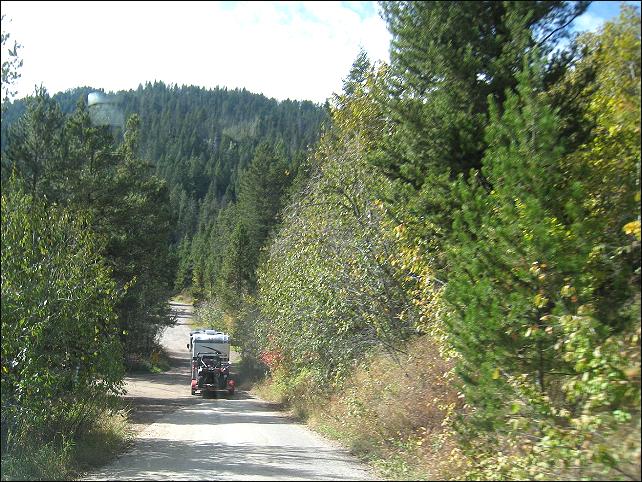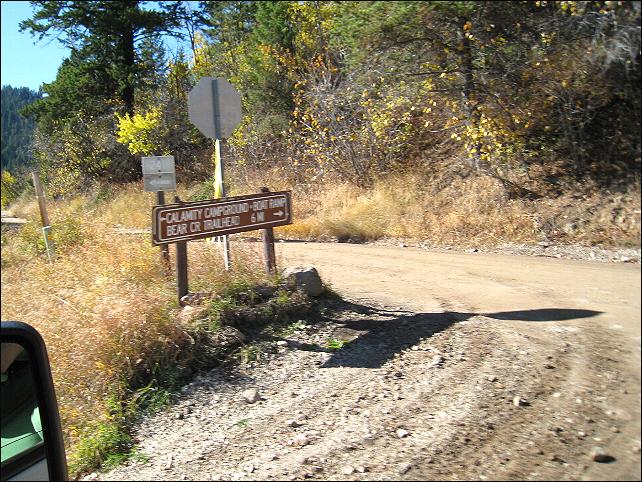 Our campsite's to the left. Timmy left a couple of days before us and saved our spot. He'd told us that it snowed here the day before we left home. We were happy that it was gone, but could see plenty of snow left on the mountains.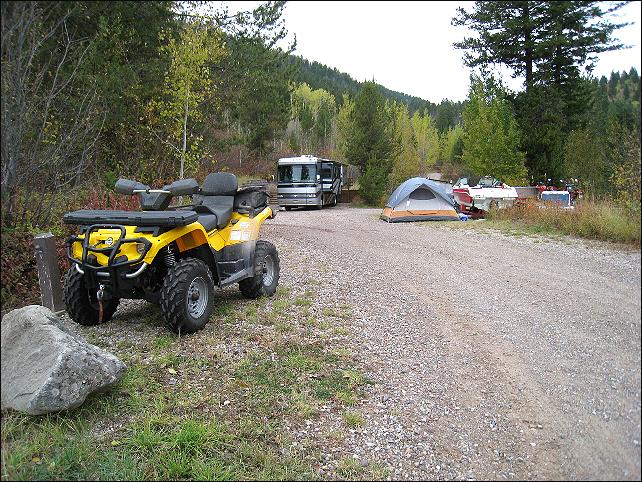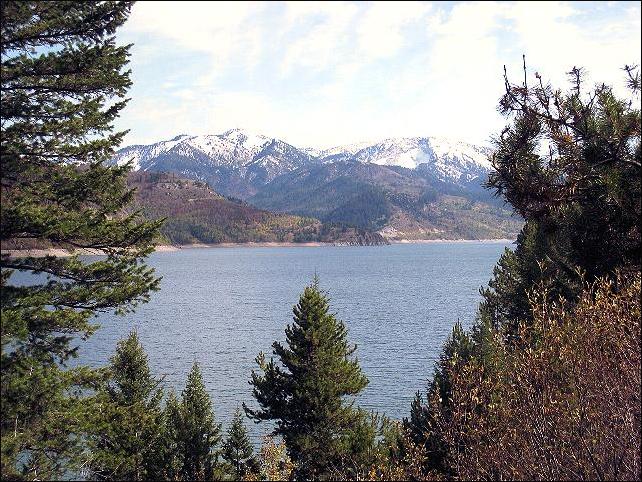 View from our window and a busy little chipmunk in the bushes at the right.

...And this apple tree not far away. They were a little tart, but tasty.

We drove down a muddy road to where the guys could site their rifles. Darlene got some on her jeans getting out of the jeep.

Amanda and I walk to the river to check it out and watch Timmy fish.

He purchased a fishing license and caught some in this area before. We're just taking in the nice scenery while the guys take care of their business.

Brent's checking out his rifle.

Looks like Ken and Timmy are really getting technical.

Maggie wonders what all the shooting's about, and hides under the seat.

Time for lunch and some camaraderie between bites.

Enjoying tall tales around the camp fire.

Modern tech in the boonies. Tim and Ken are figuring something. Tim set everything up so that Amanda and Brent could do their homework online.

Sweet dreams....

Elk hunting season opened Thursday. I became ill the night before. Thank goodness Tim had brought the right medicine just in case.

Timmy shot an elk just before dark. It was too big to carry down the mountain to the boat, so he had to cut it into chunks that they put in back packs. Fifty and one hundred pounds or more at a time. They really worked hard late into the night. Mel and I were snuggled up in bed hoping all would go well.

Amanda's shedding some light on the subject.

Looks like they're ready to make the midnight trek down to the boat.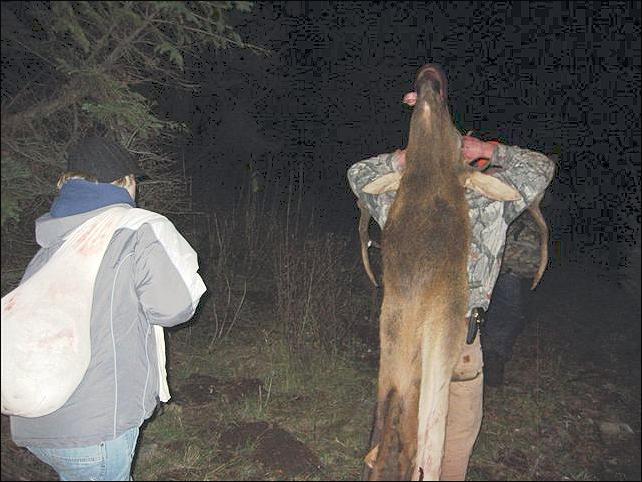 They had to use Brent's GPS to navigate in the darkness. It didn't work that well, but Vicky said the beach line was visible, much to their relief.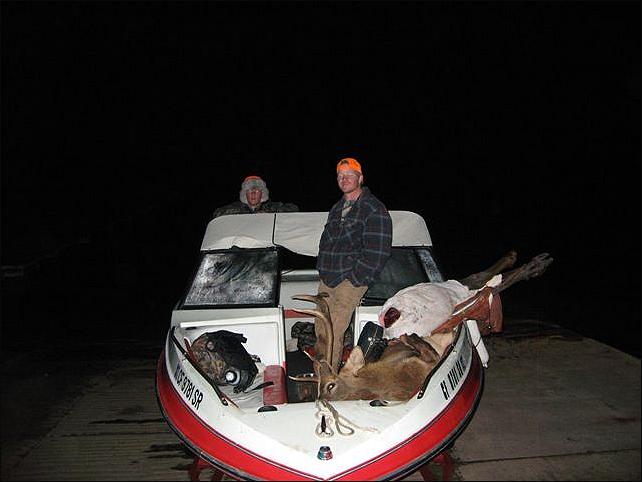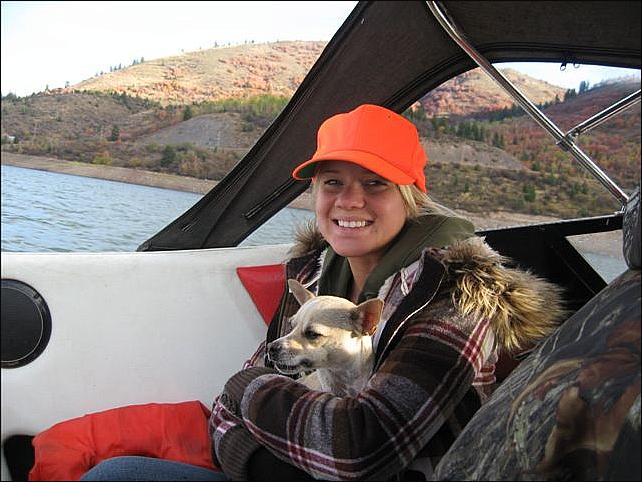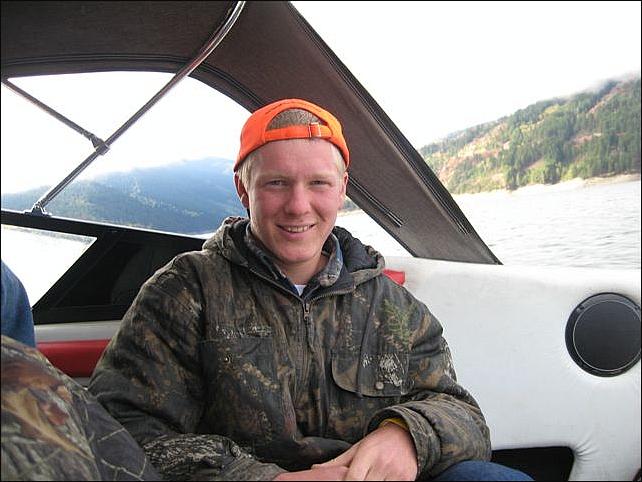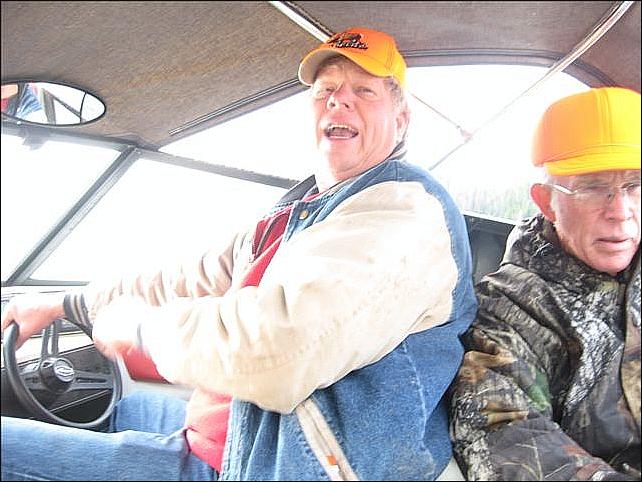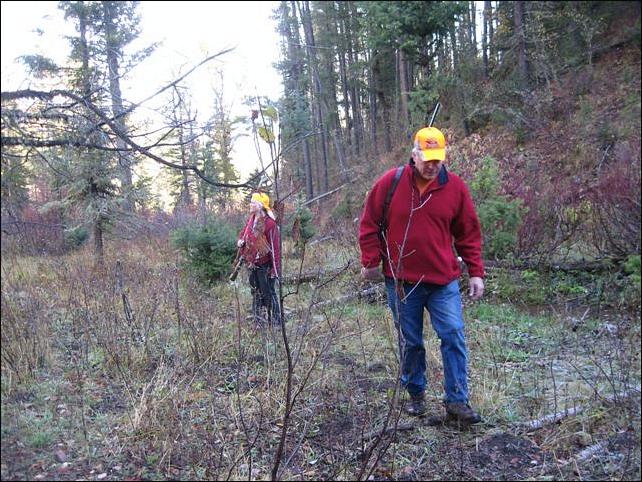 They hunted and hunted, but Timmy was the only one that scored.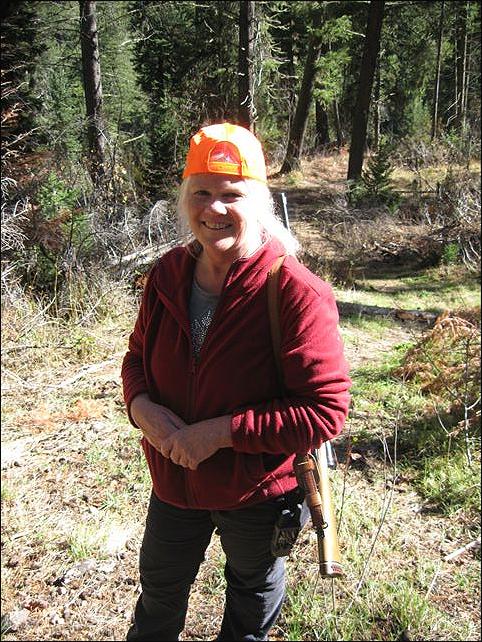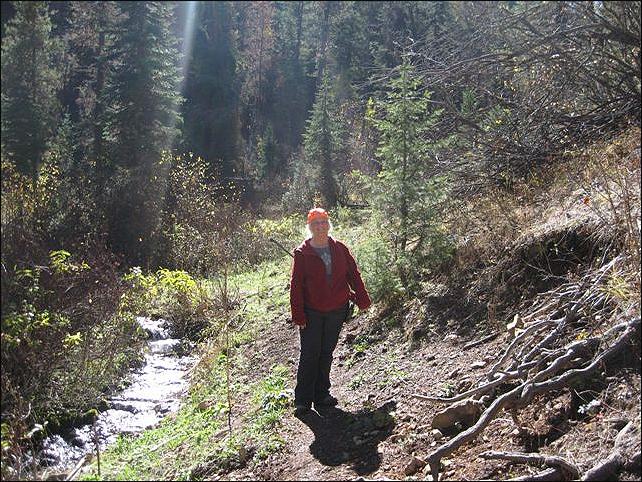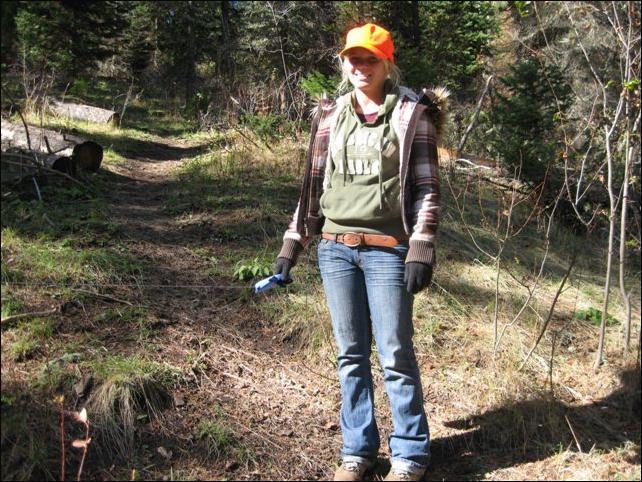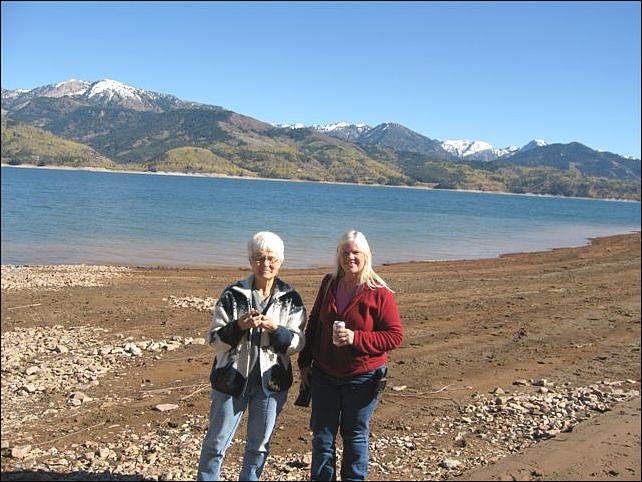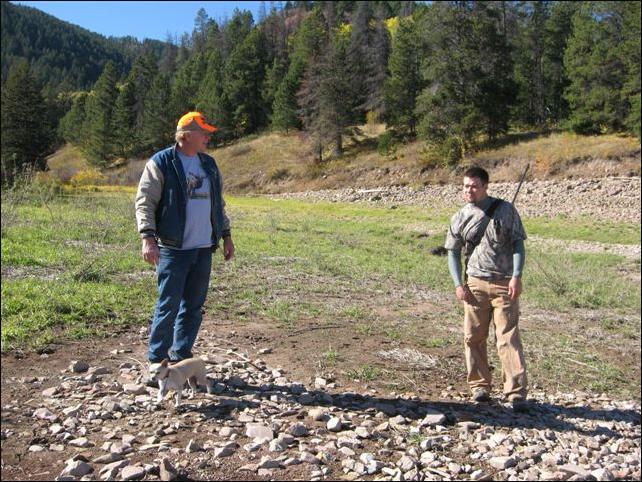 During one excursion and return to the dock, Ken was stepping from the boat while holding his rifle by the barrel in its case. He didn't notice that the bottom of the case wasn't secured, and the rifle slid out into the water. Guy bravely removes his clothes and jumps into the icy water to retrieve it.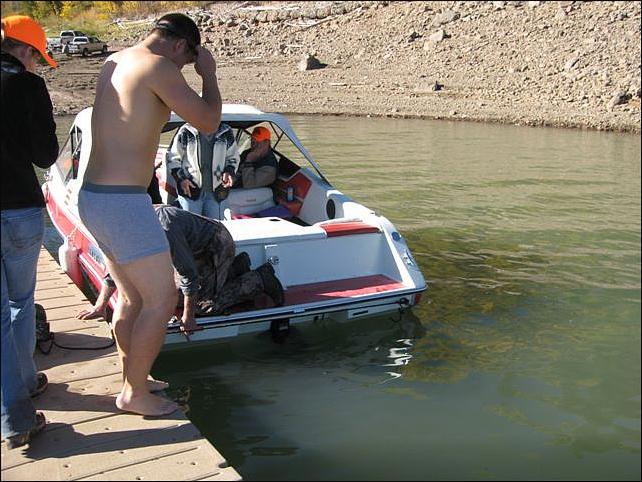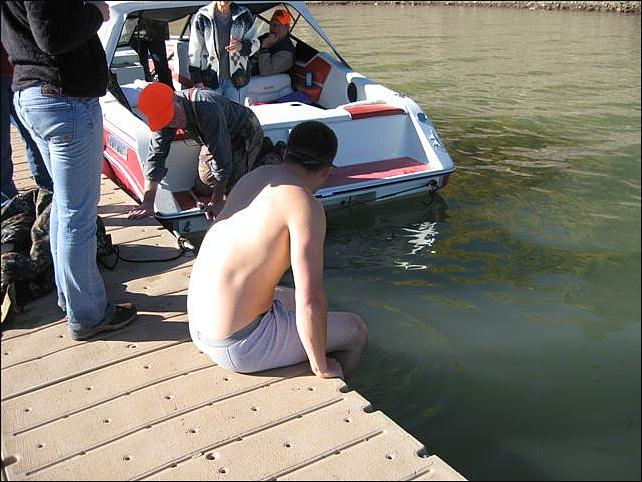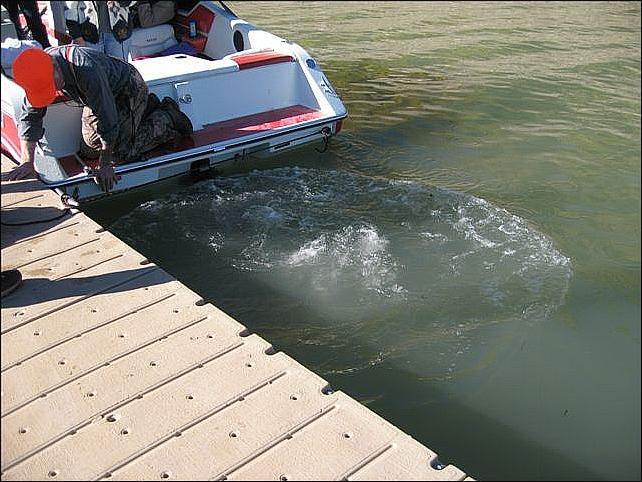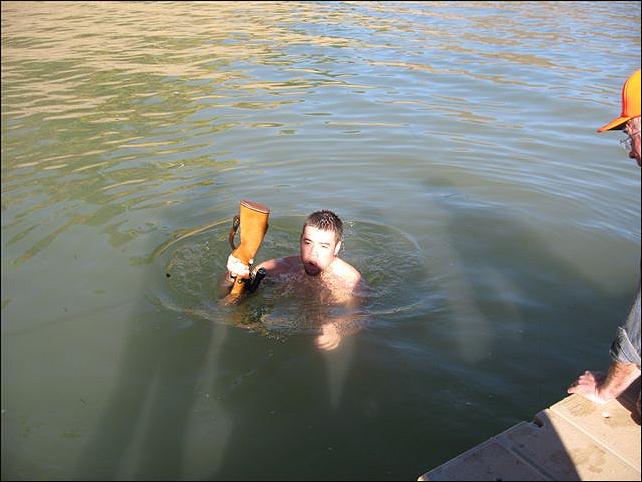 He said it was so cold he could hardly breathe.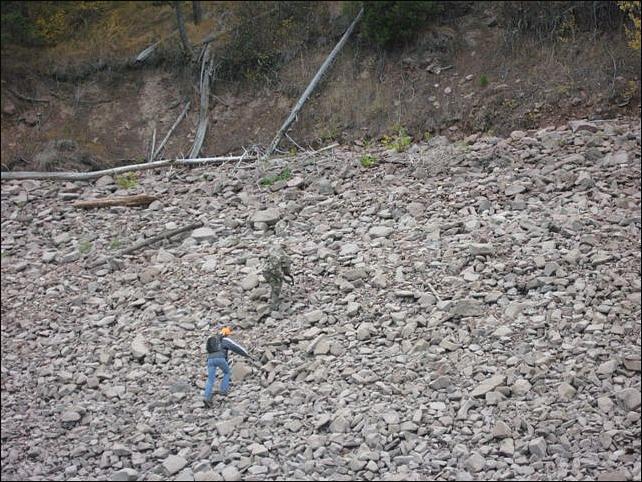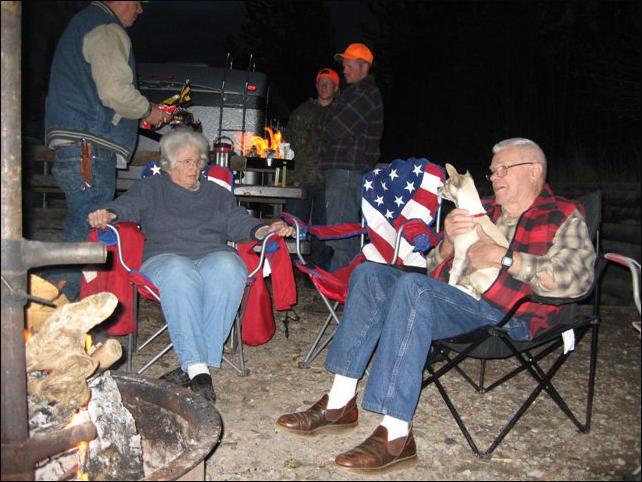 After a couple of days hibernation to get well and selfishly not sharing whatever I had with others, it was nice to spend some time at the camp fire.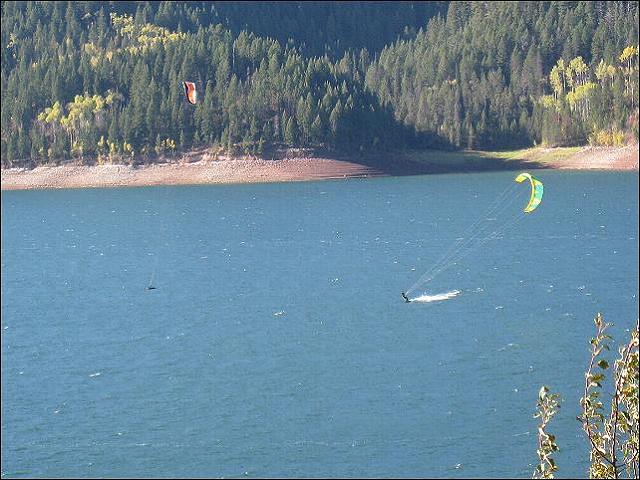 Saturday was warm, windy and beautiful. Lots of people enjoying the lake. There were even a couple skiing.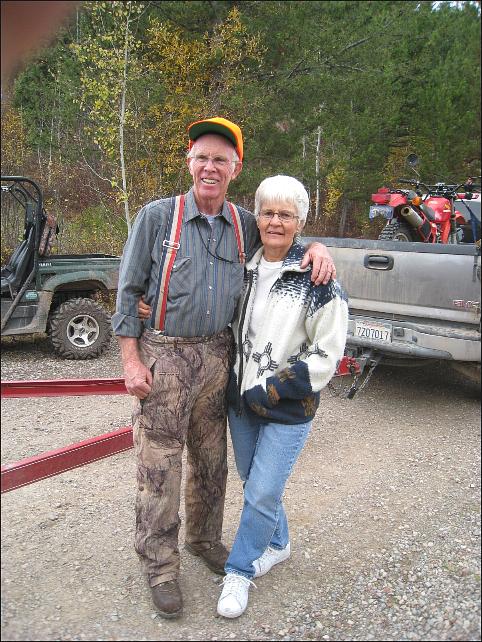 Monday dawns with everyone, except Ken and Darlene, getting ready to return home. Ken said he invested a lot hoping to get an elk, so wasn't leaving until the season ended...and maybe getting what he came for.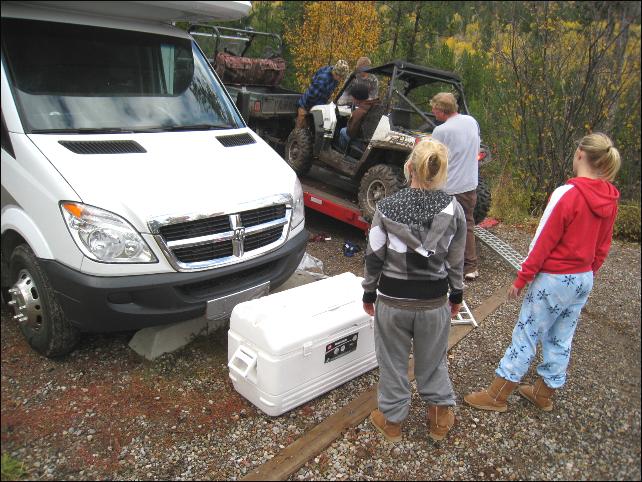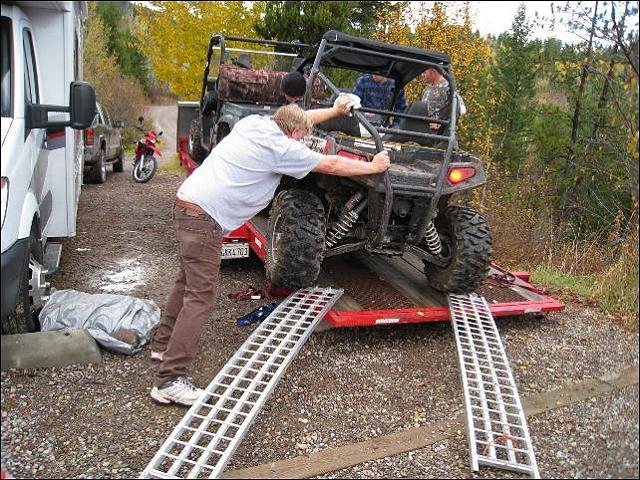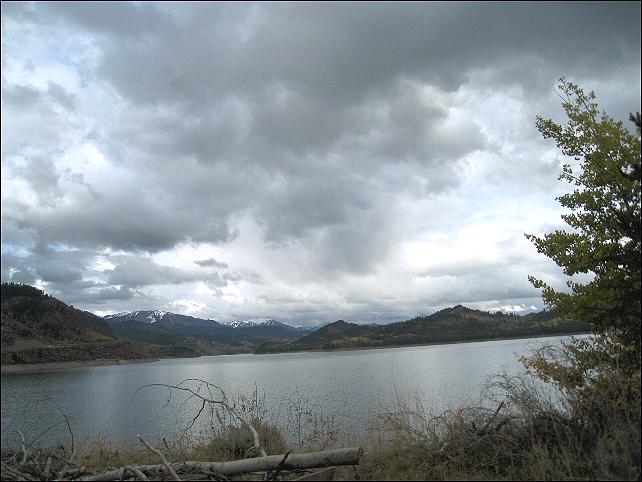 We decided to return home through, Wyoming, northern Utah and Elko, Nevada where we planned to stop and visit some relatives...So we said goodbye and headed out.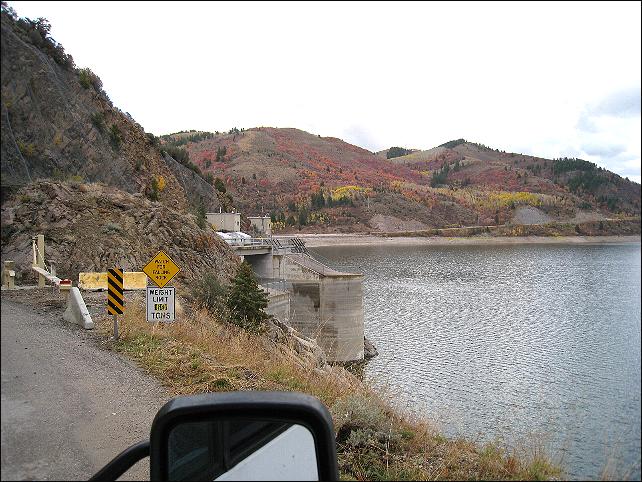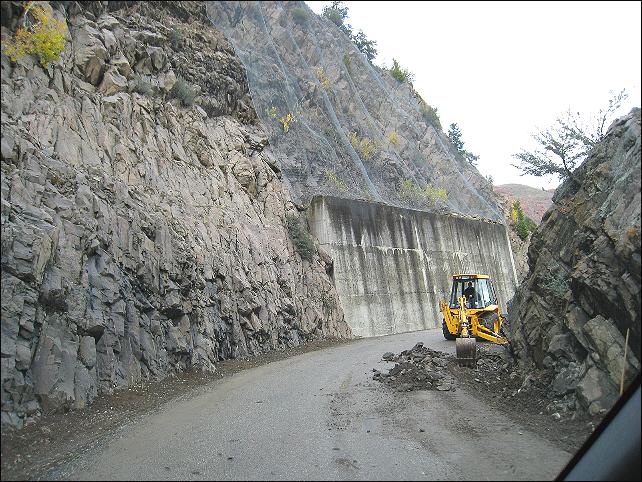 The rain brought down another slide during the night.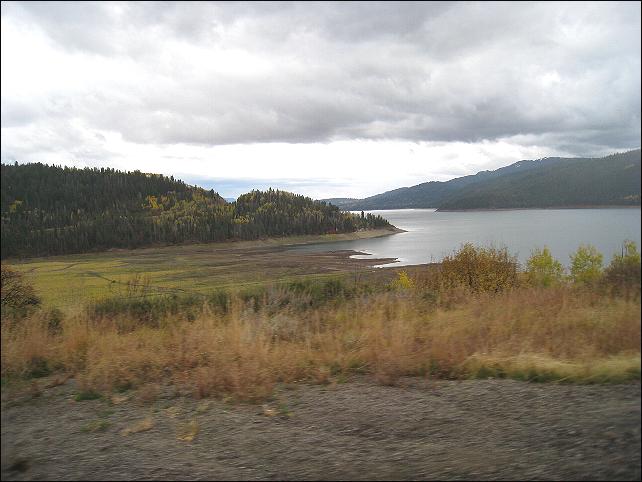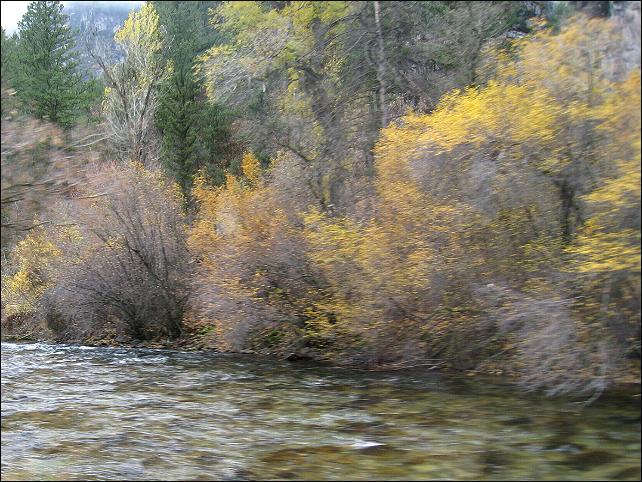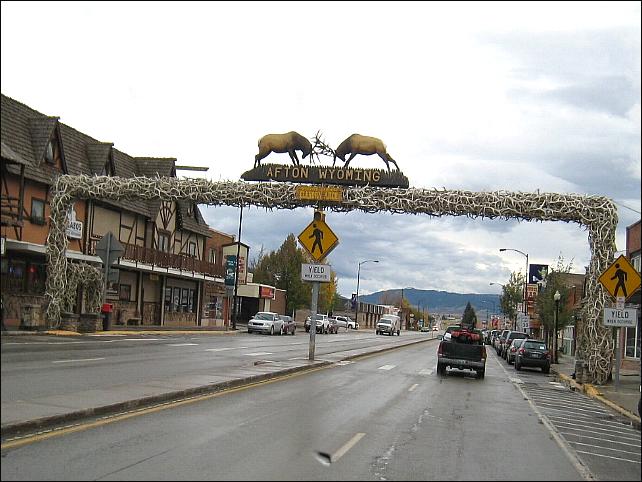 This unique arch symbolizes the purpose of our adventure. During much of the following stretch of highway we saw spectacular autumn scenery. Too many photos to add to this story. You'll have to take my word for it. There were also long stretches of desolate highway.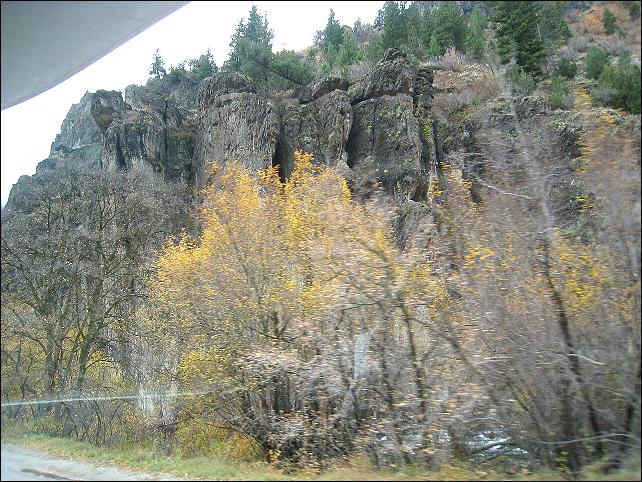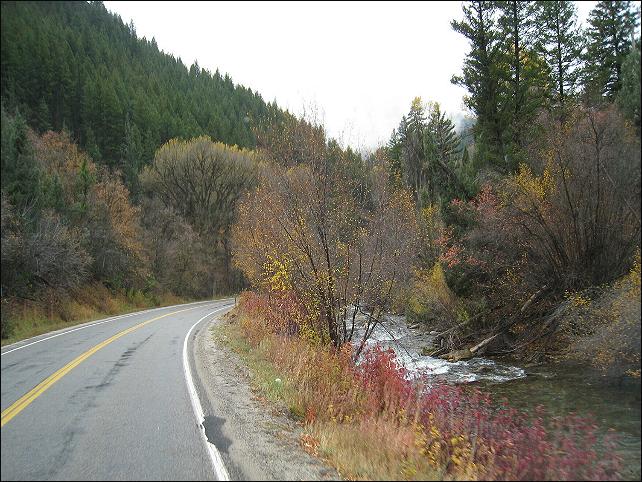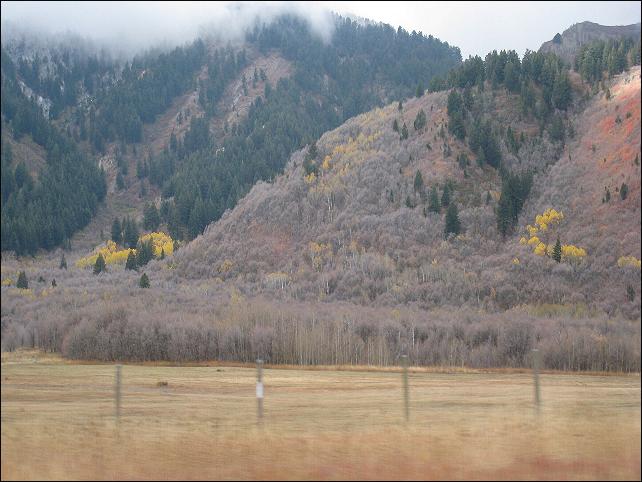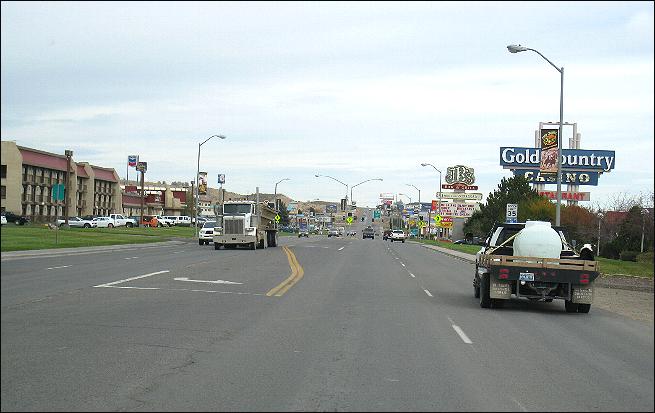 Hello Elko, it's good seeing ya again. We think you've grown since the last time we visited.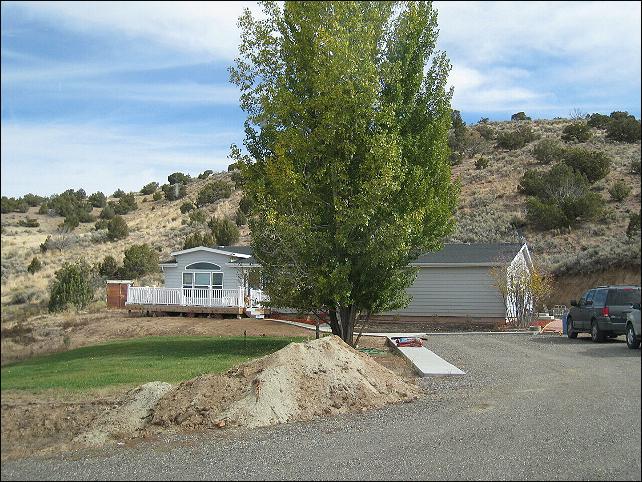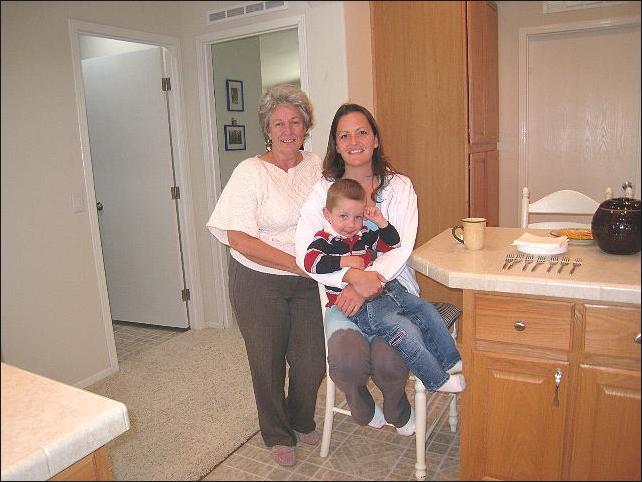 Carol and daughter in law and grandson.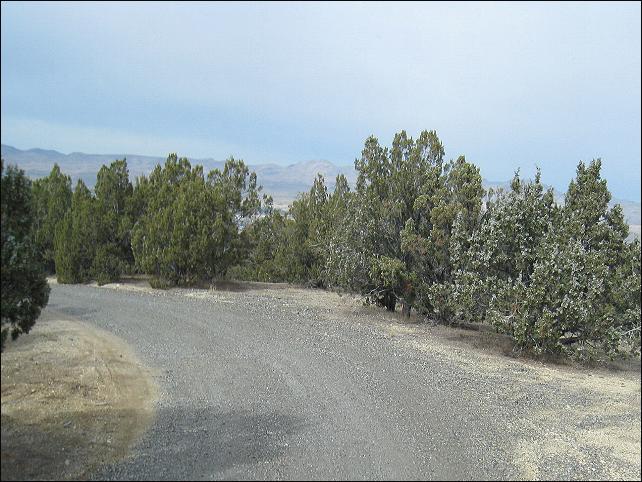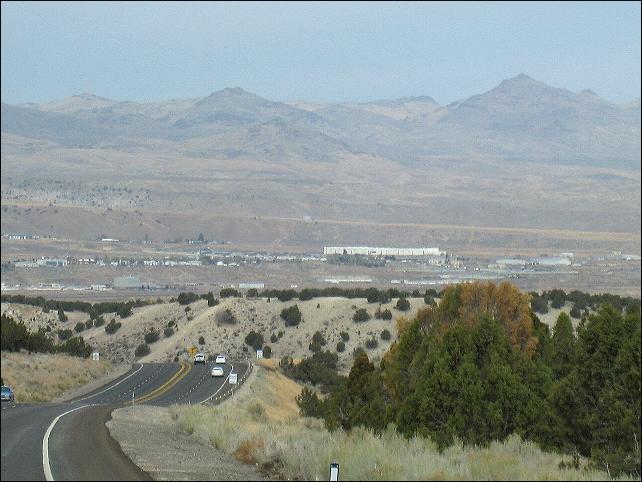 Elko's just around the corner.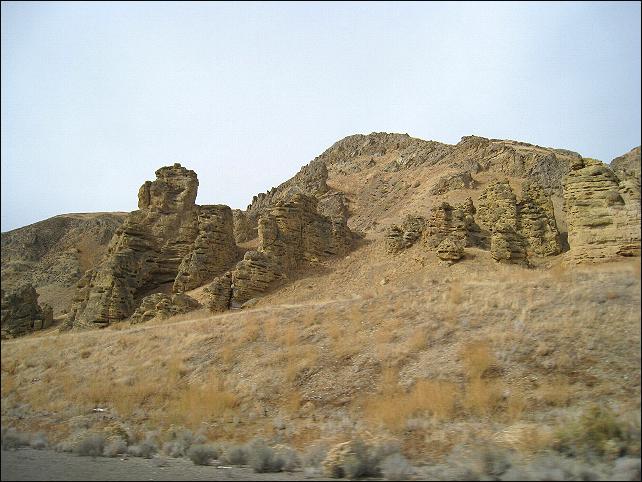 Interesting formations along the way, and lots of highway repair work to be completed before winter sets in.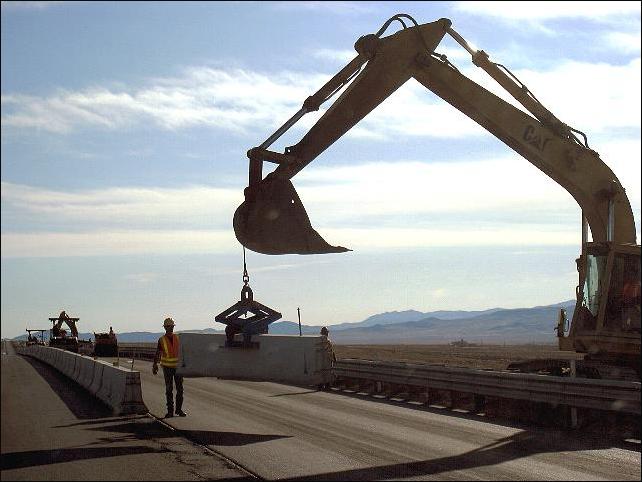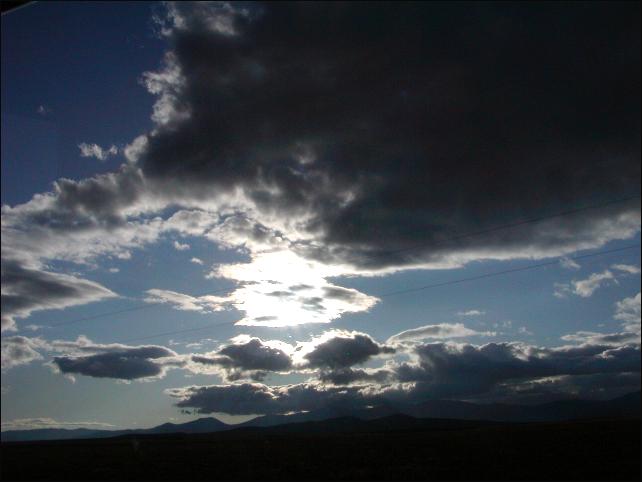 It's getting dark by the time we reach Reno and beyond.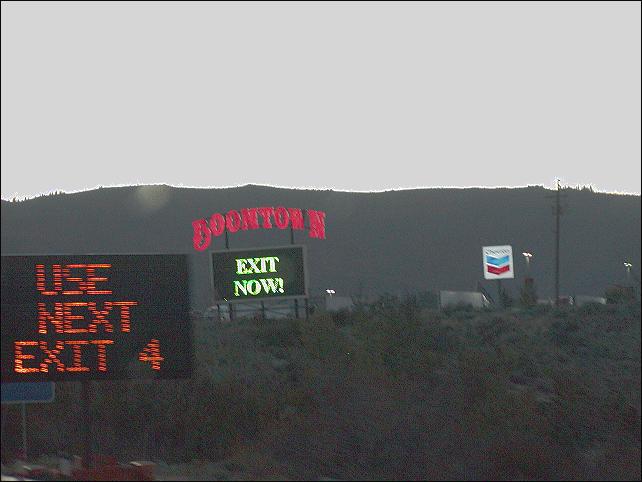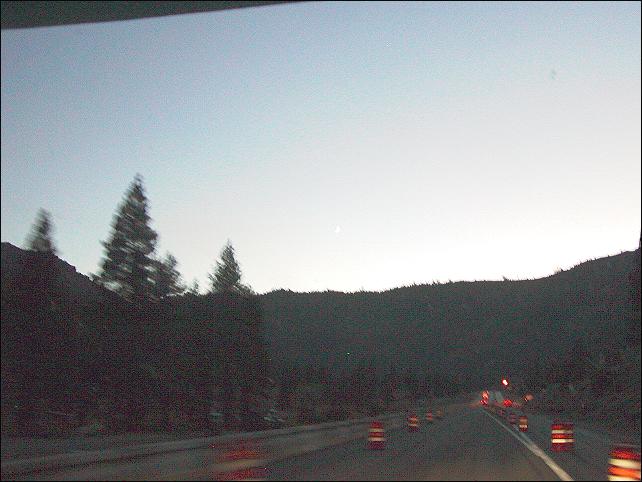 When we reach the Nevada City's highway 20 turnoff of Interstate 80 there's a short wait while all the trucks and RV's become a caravan that will be led through Nevada City, Grass Valley and Auburn. They did an excellent job and a very safe speed. It was a fun experience that reminded me of the old days with covered wagons.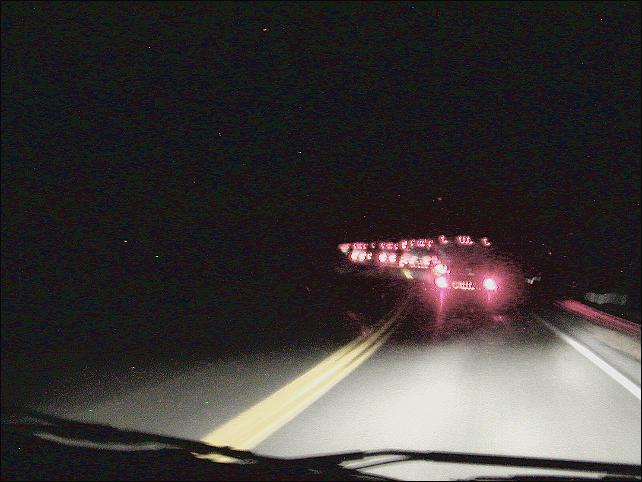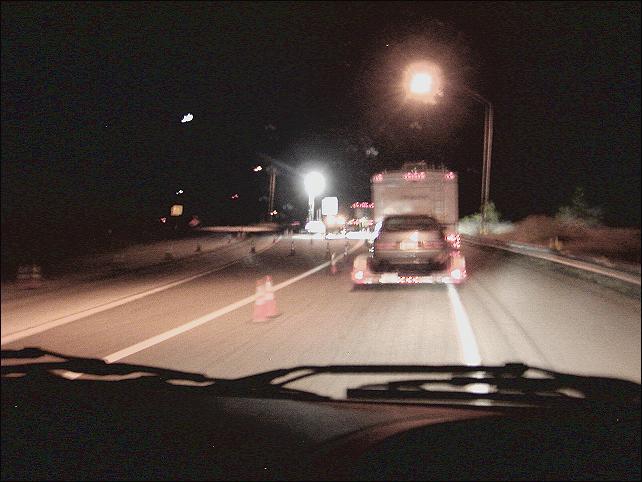 We've reached Nevada City and turn off at Glenbrook below. We're almost home.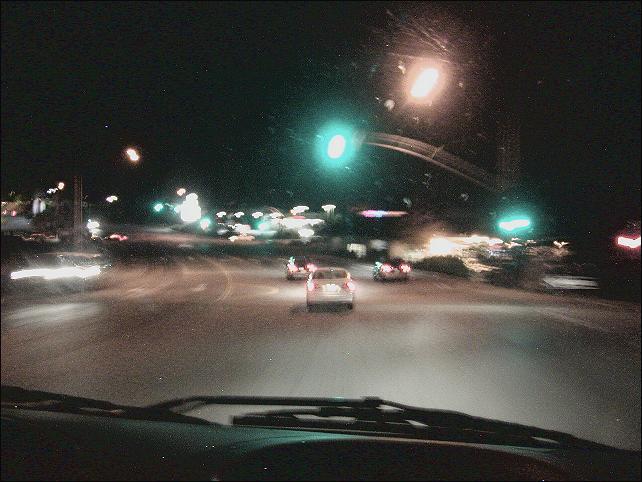 Our excursion with the bunch to Idaho was wonderful, as always. A chance to share Autumn's beautiful bounty with best friends; places we'd never seen before. But it's nice to be home again.