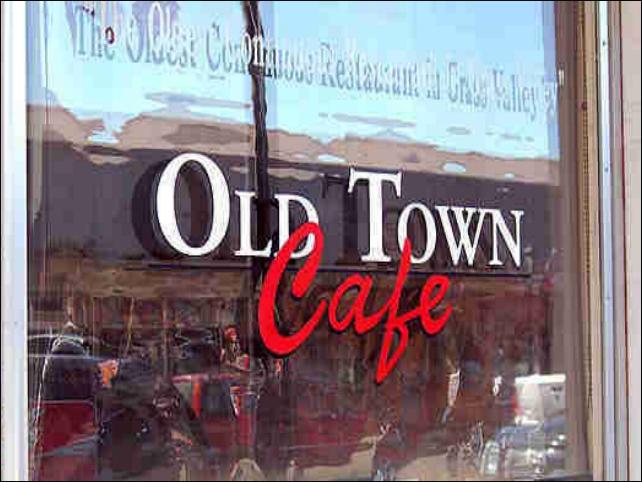 Happy Father's Day Papa
(Sunday June 21, 2009)
Cheryl, Sue and Katie treated Papa (and me) to breakfast at Old Town Cafe on Mill Street in Grass Valley. The place was bustling...so we had to wait for a table.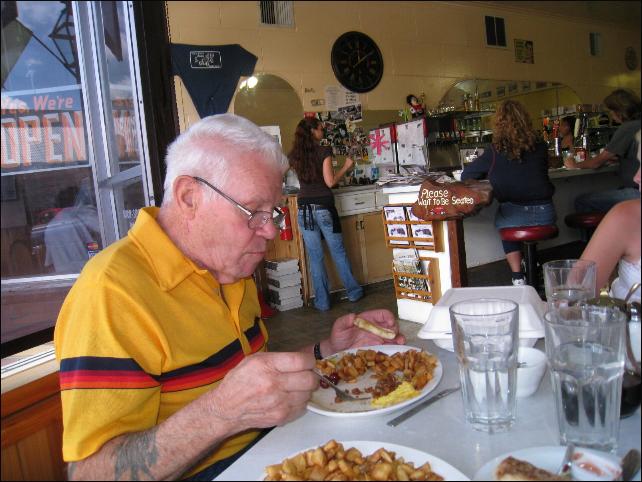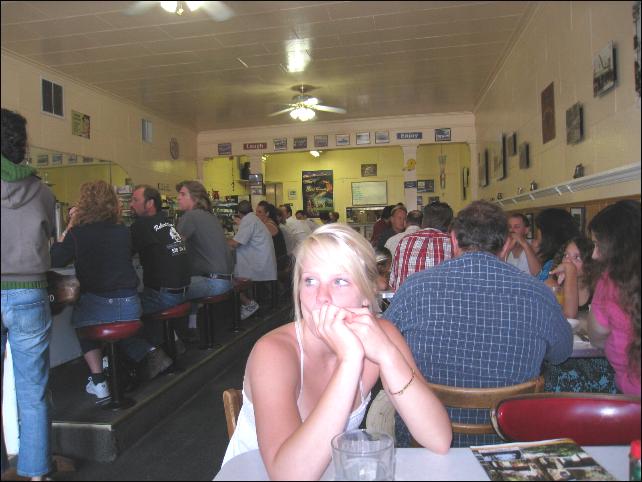 Our breakfast was delicious, and the old pictures on the wall were interesting. They brought back some old memories. Mel said the car on Main Street (below) was just like his first one. We both remembered going to a movie at the Montez Theater. I was very little, and don't remember anything other than going there with my parents.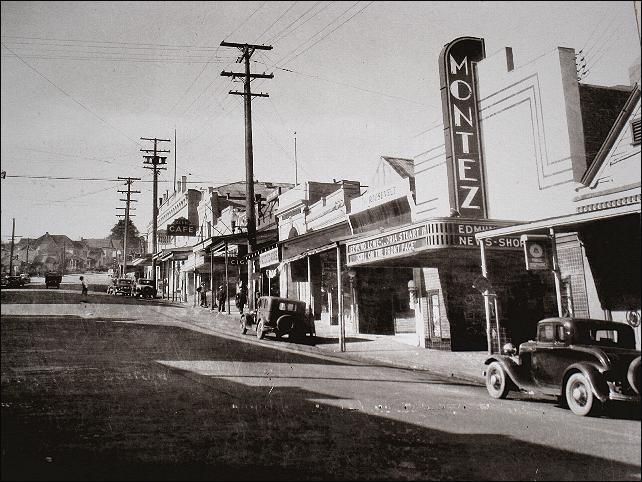 While we were having breakfast Cheryl had to run Sue to Nevada City where she was a volunteer patrol gal at the Father's Day Classic bike race that would be starting at 12:30, and returned in time to finish her breakfast. We were thinking of attending the main event at the bike race at 5:00, but Mel decided he wanted to get a pine log ready to haul to Sheridan in the morning.

Meanwhile....downtown Nevada City the race is on...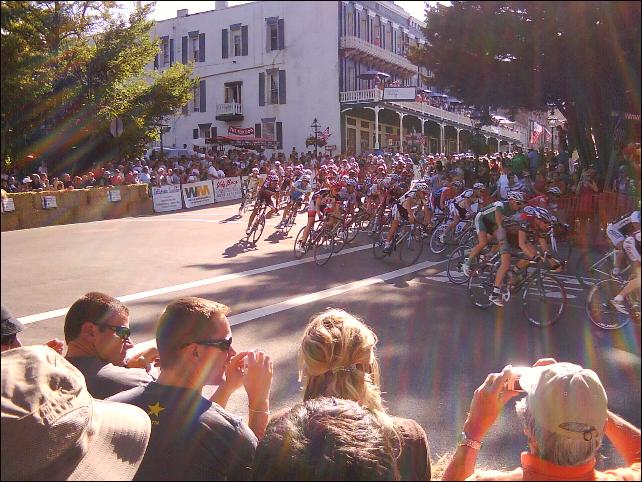 This year about 30,000 people attended the 49th Father's Day event.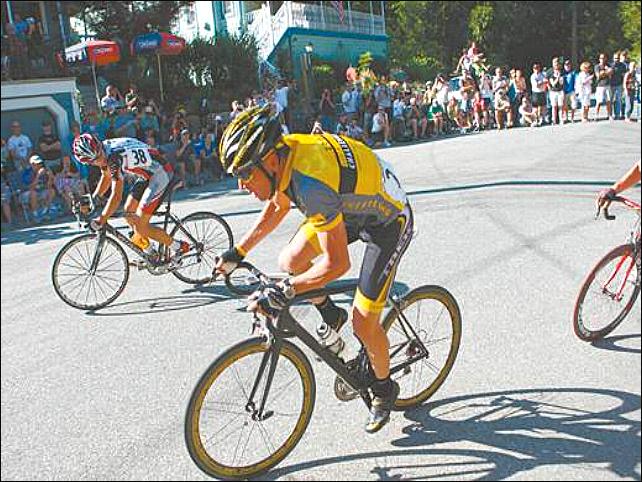 Nevada City pro mountain biker Jason Moeschler, left, and Lance Armstrong lead the pack through a turn onto East Broad Street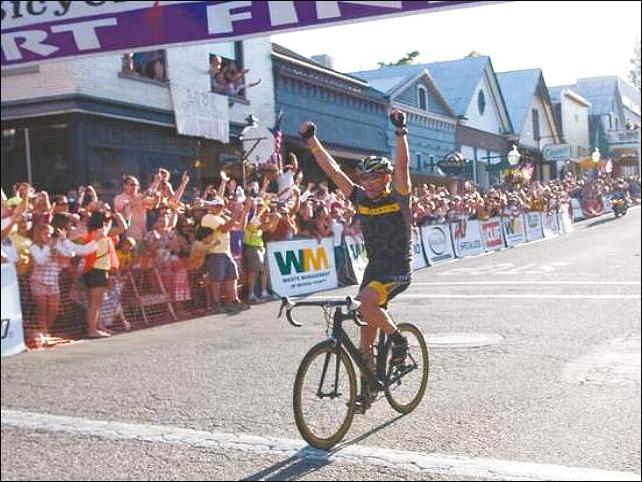 With 30,000 fans cheering wildly, cyclist Lance Armstrong zoomed past other champions, his own teammates and the finish line of the Nevada City Classic Sunday to claim the 2009 title of the oldest bicycle race in the West. This win by the seven-time Tour de France champion puts the local race on the cycling world map — and maybe Nevada City will land at least a leg of the Amgen Tour of California next year.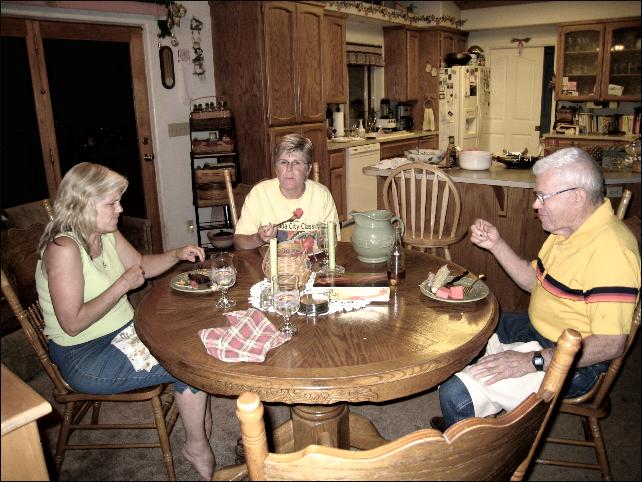 Father's Day draws to a close with a steak dinner for the guest of honor for a lifetime of being a wonderful father.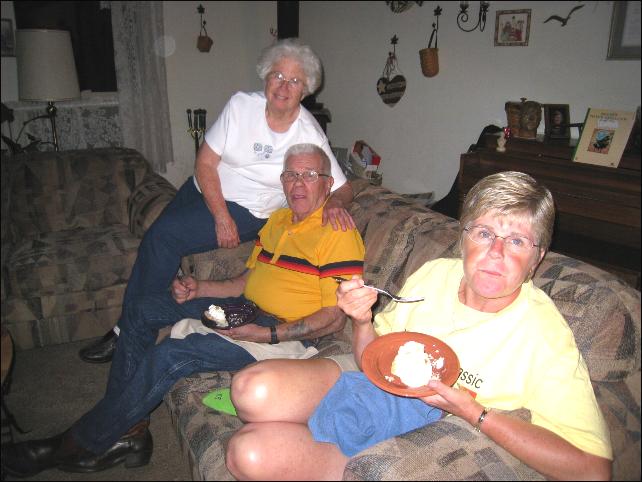 As always, our time together is precious and enjoyable. Hope you had a nice day dear Papa.
What Makes a Dad

God took the strength of a mountain,
The majesty of a tree,
The warmth of a summer sun,
The calm of a quiet sea,
The generous soul of nature,
The comforting arm of night,
The wisdom of the ages,
The power of the eagle's flight,
The joy of a morning in spring,
The faith of a mustard seed,
The patience of eternity,
The depth of a family need,
Then God combined these qualities,
When there was nothing more to add,
He knew His masterpiece was complete,
And so,

He called it ... Dad

~~Author Unknown.~~