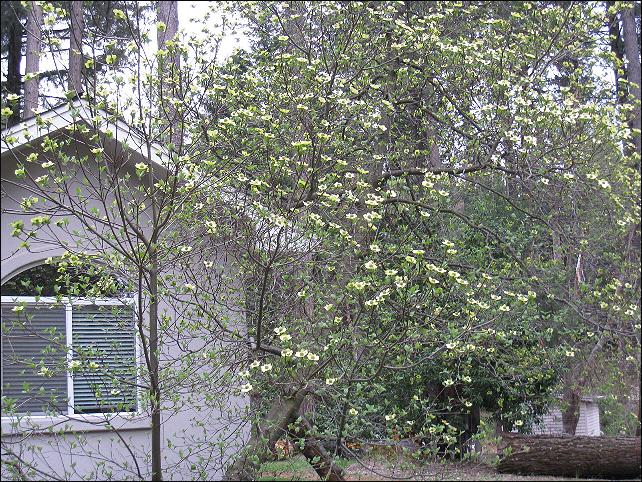 Easter Sunday 2011
Easter morning arrived midst overcast and a few sprinkles that later evolved into brief bursts of sunshine through breaking clouds. Some family members went to church, and later...all of those who could, made something special to take to Margie and Tim's for an early dinner. Cheryl said the prayer, with thankfulness for Jesus Christ and our many blessings. Dinner was delicious and being together wonderful as always.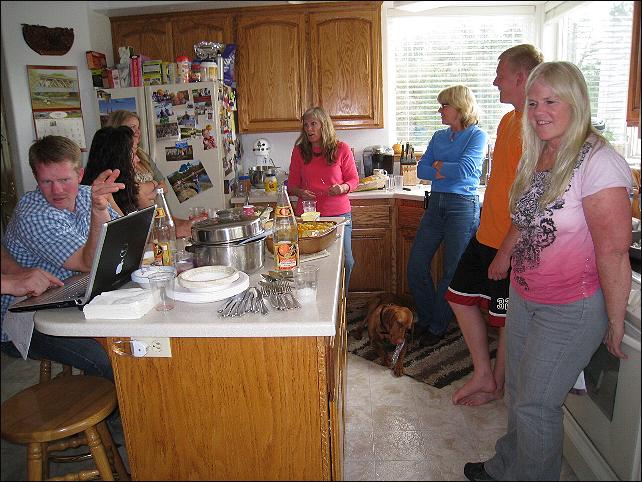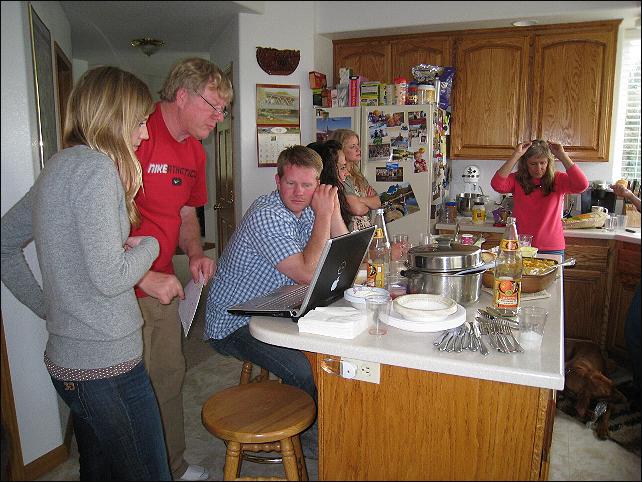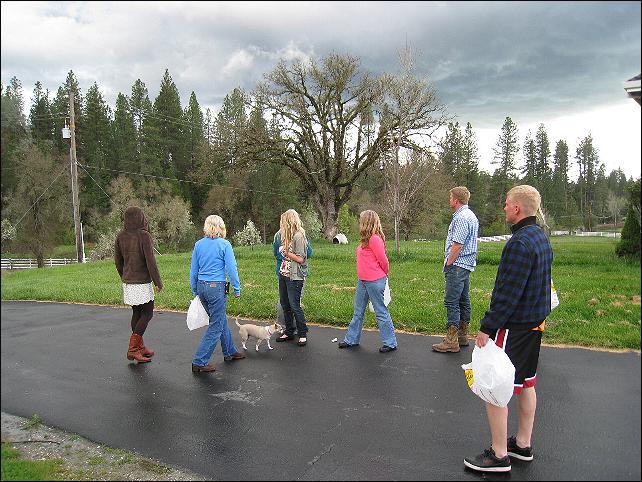 Meanwhile Tim (like the Easter bunny) hid the eggs outside for the hunt. A few plastic ones contained something special. Who will be the lucky winners? Okay...Get ready...Go!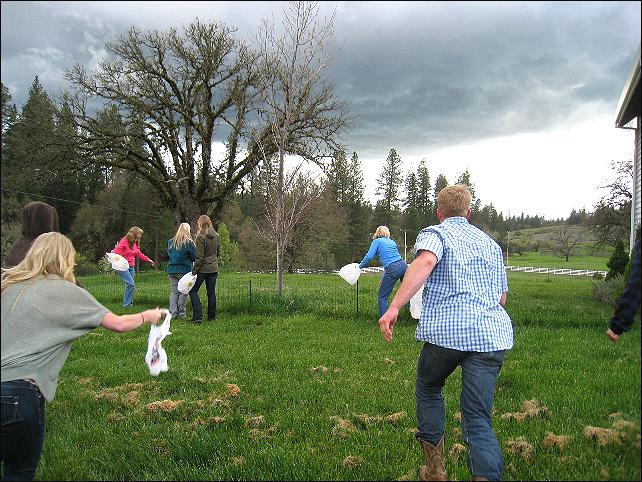 And they're off and running!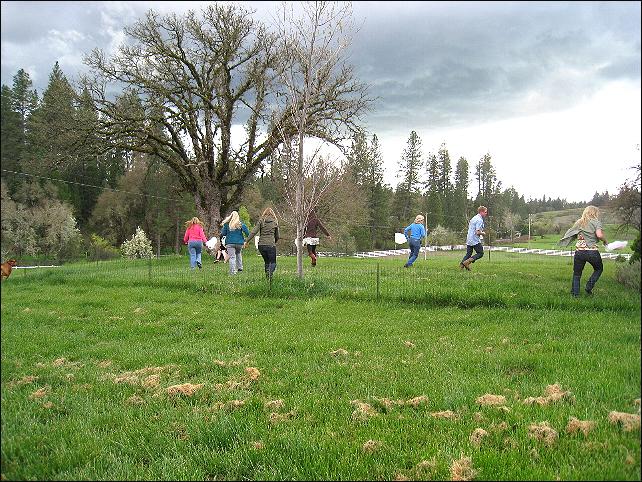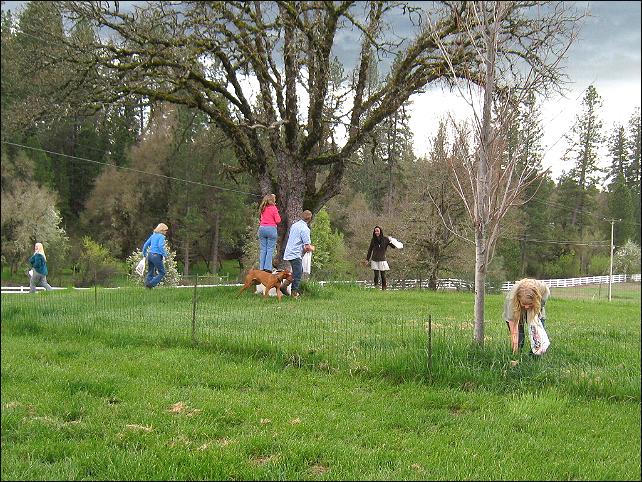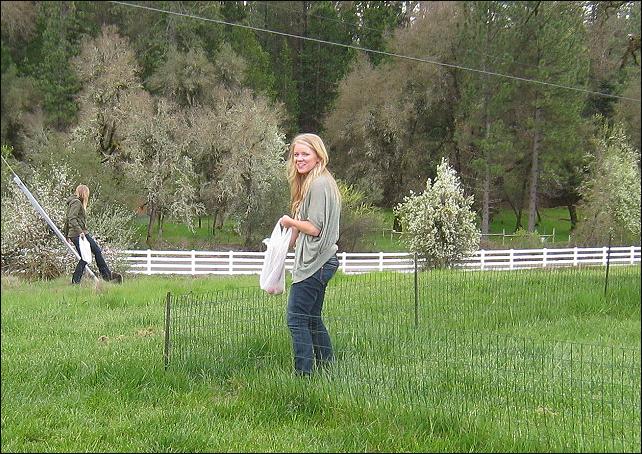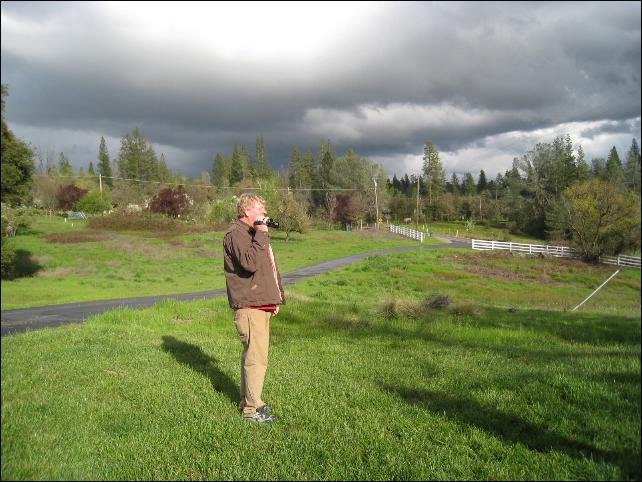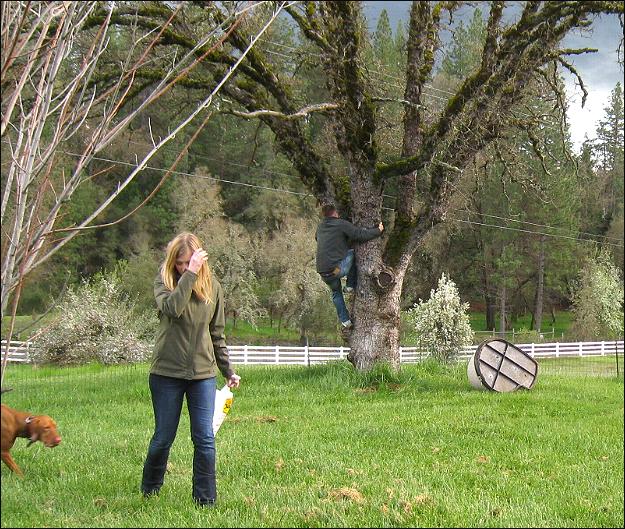 While Vicky and Reggie look for eggs, Guy's climbing the tree for a better view?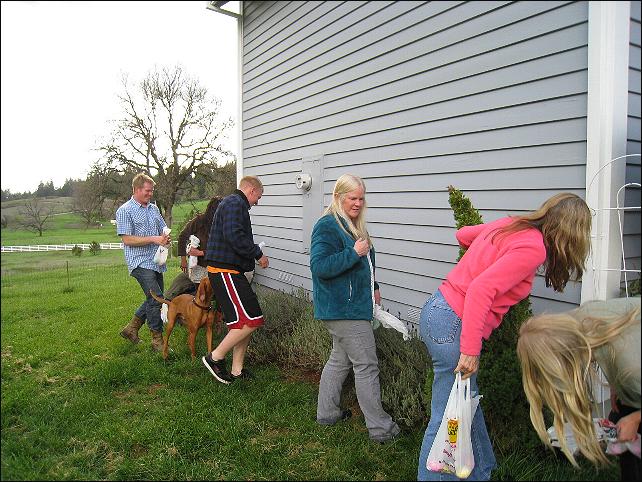 Around and around they go...until they're all accounted for.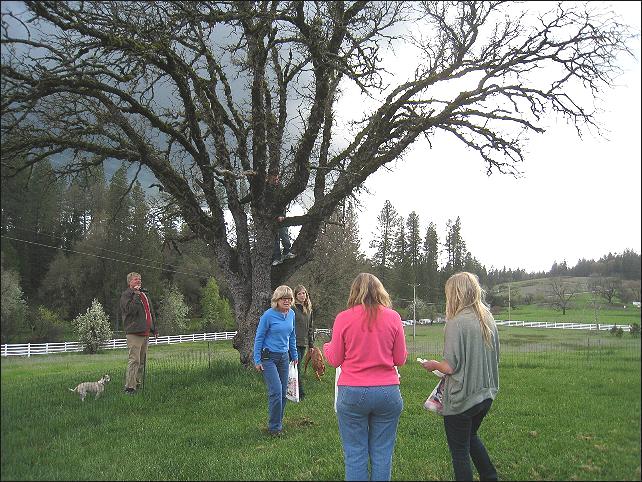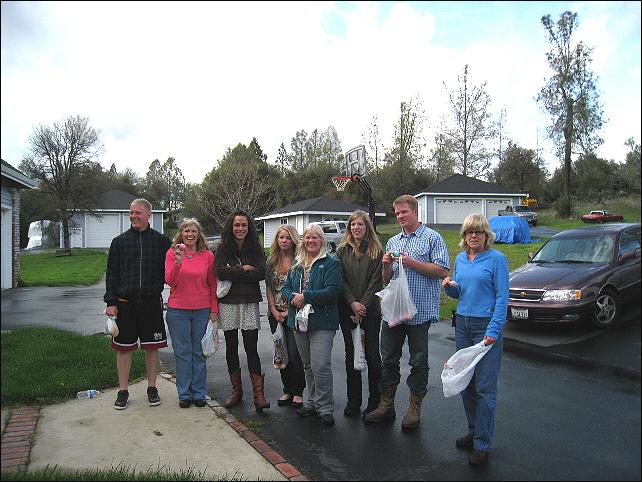 Let's see if I get this right starting from left to right. Brent found 8 eggs. Cheryl wound up with 7, Areana 5, Margie 5, Vicky (?), Amanda (?), and Timmy 5. Sue got...1 just for fun.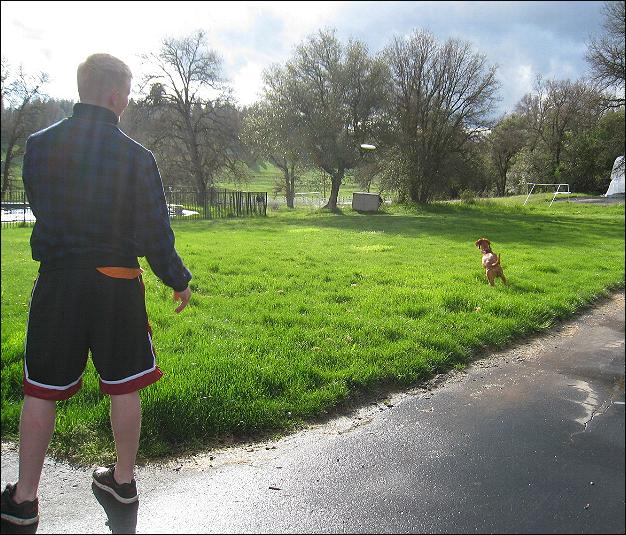 From eggs to Frisbee. Reggie loves it!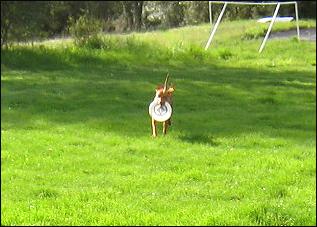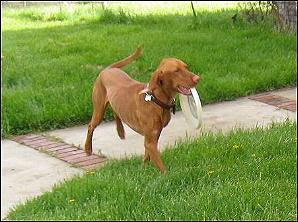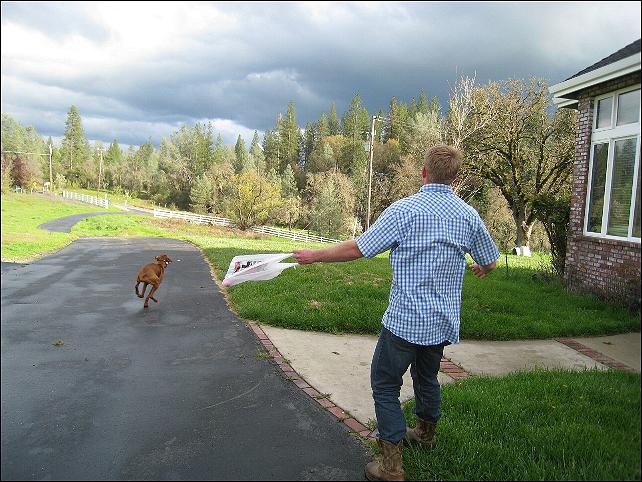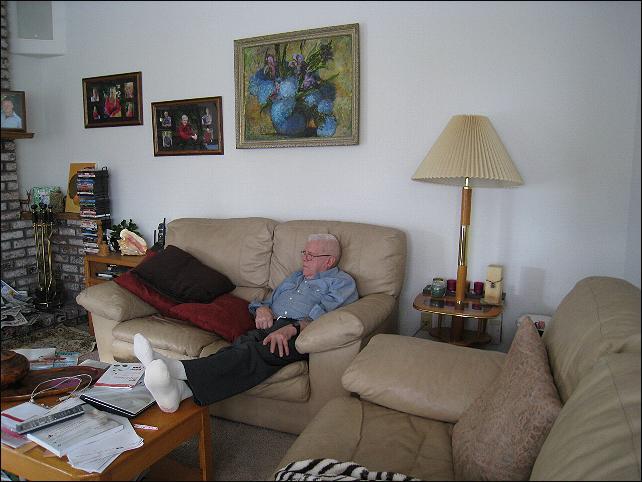 Meanwhile, the old folks are takin' it easy inside. Well Maggie too...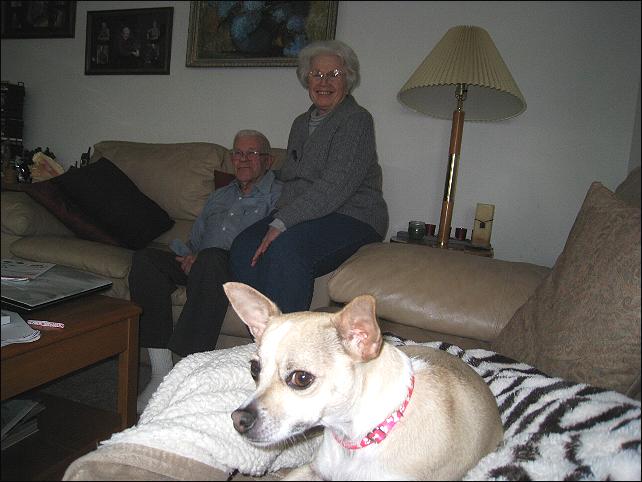 We've enjoyed a wonderful afternoon with everyone, but now it's time to go home.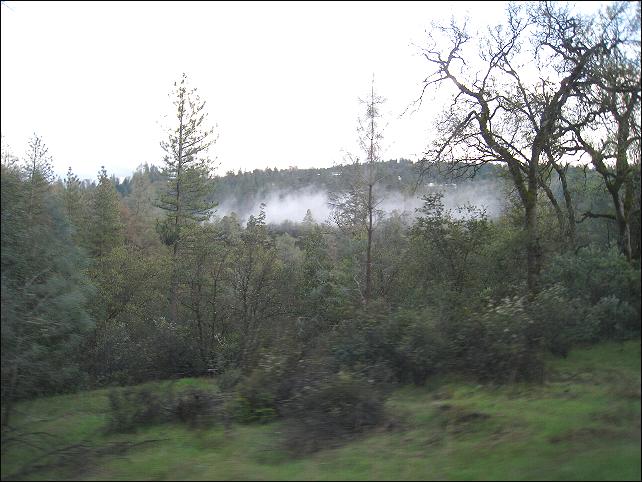 On the way back we decided to drive the old Champion Mine road back to Nevada City.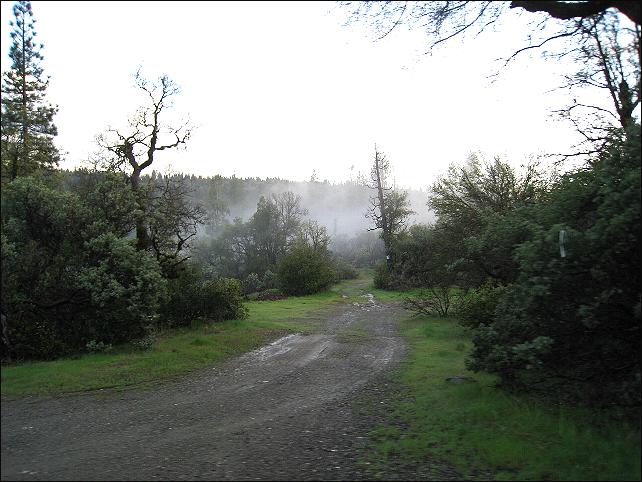 The old town's looking a little deserted this evening.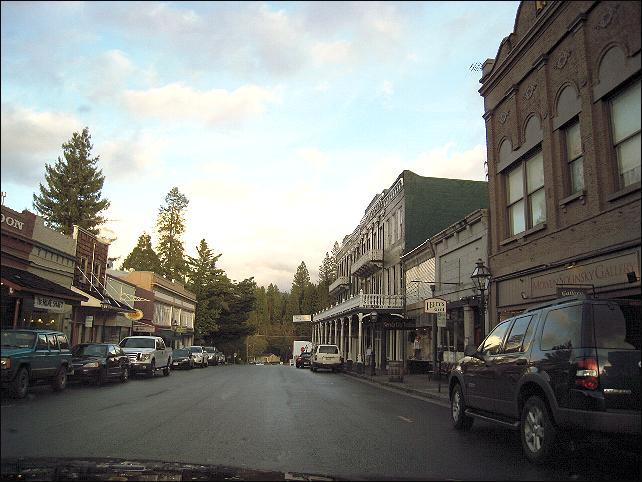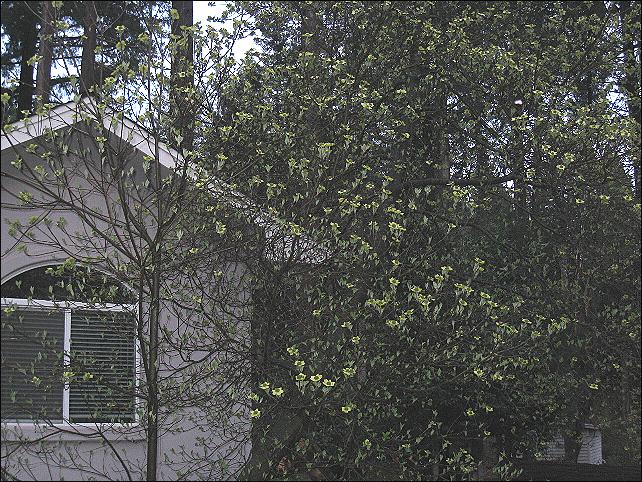 Back where we started from...and lovin' it. What a joyous day!