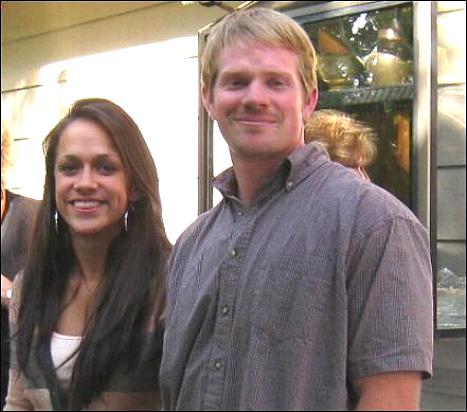 Areana and Timmy's Engagement Party
(Sunday October 9, 2011)
On this special day our families and friends came together at the Munoz' home for a delicious BBQ dinner to celebrate Areana and Timmy's engagement. Two exceptional, wonderful young people who definitely seem to be meant for each other. They plan a June wedding we'll be looking forward to. Meanwhile, we wish them much love, happiness and success in everything they do.

Smiling Linda and Larry busy making everything perfect...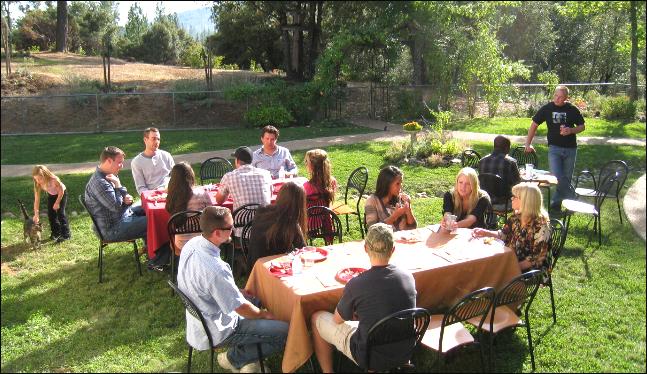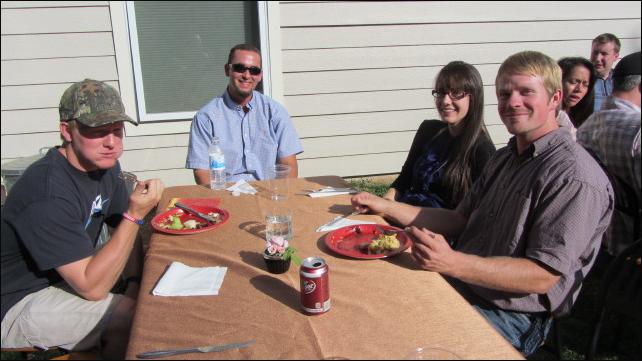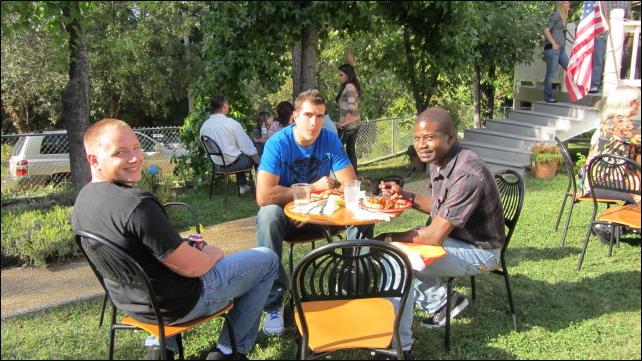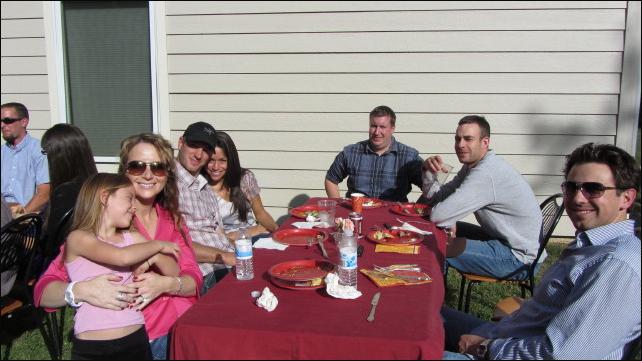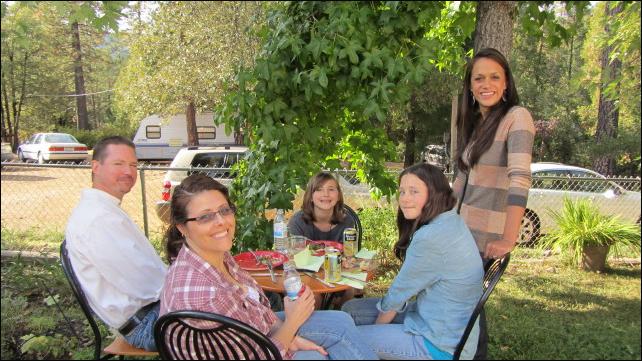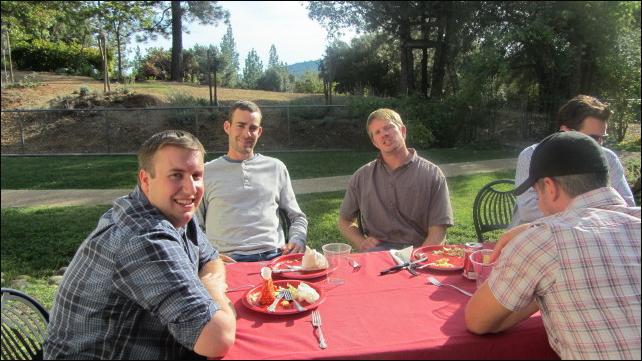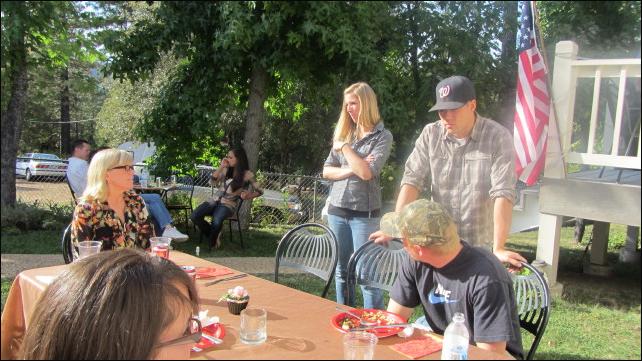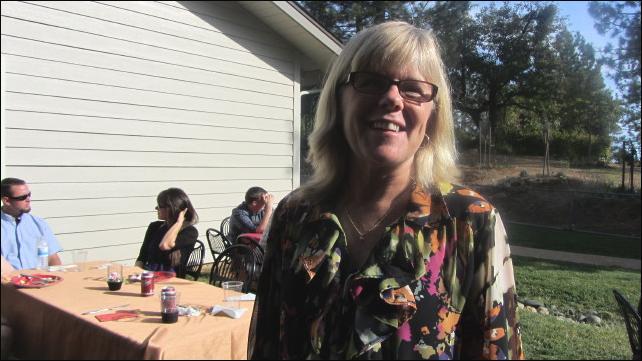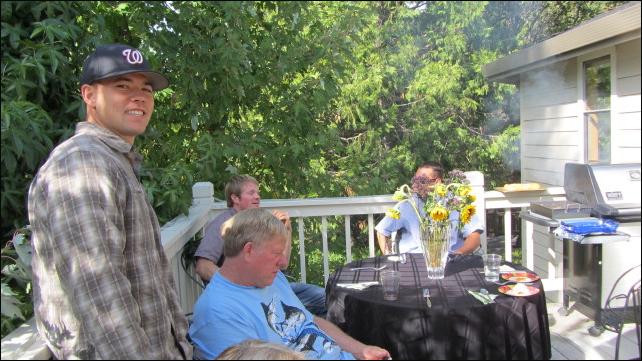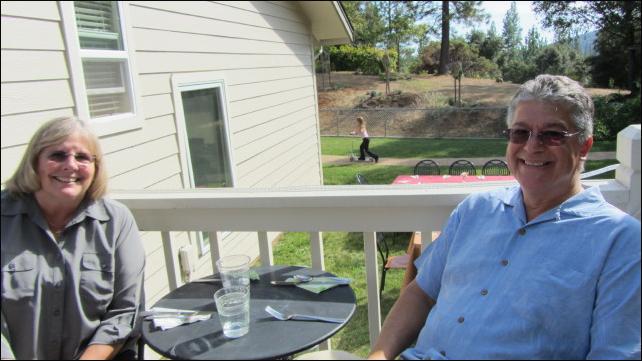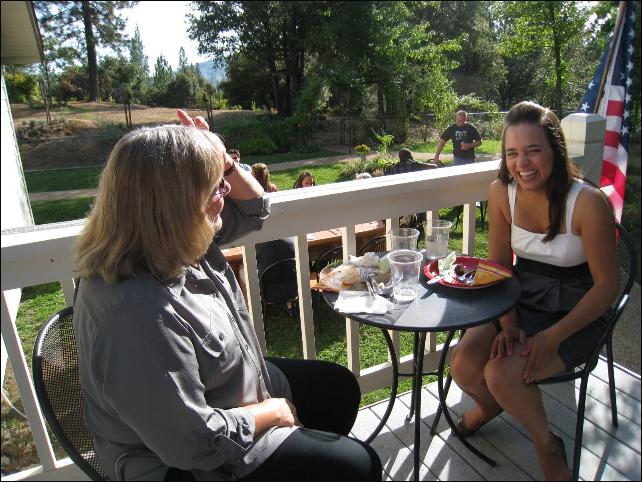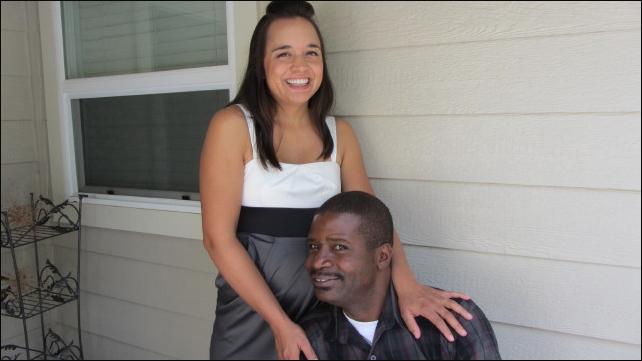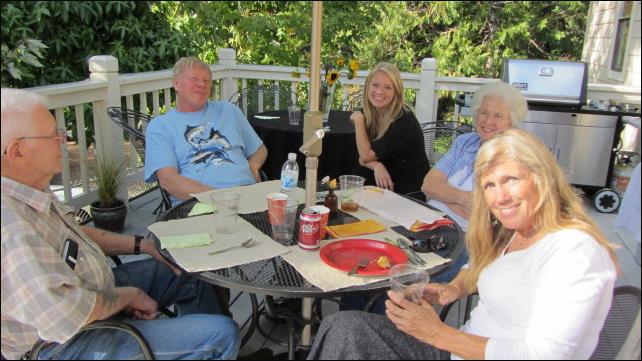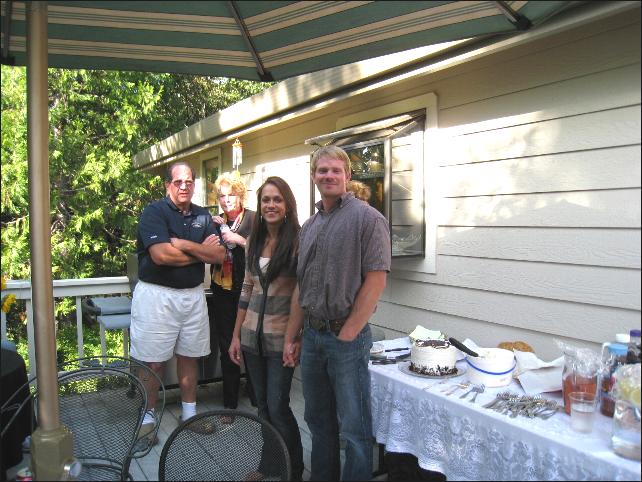 Areana and Timmy share their thoughts with us. I felt my eyes tear up. Very touching.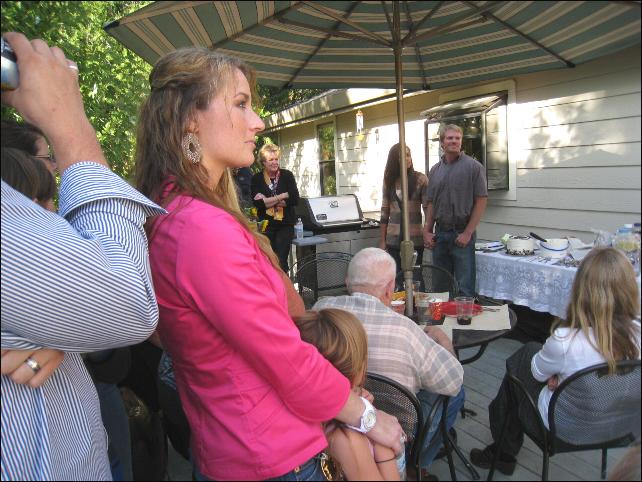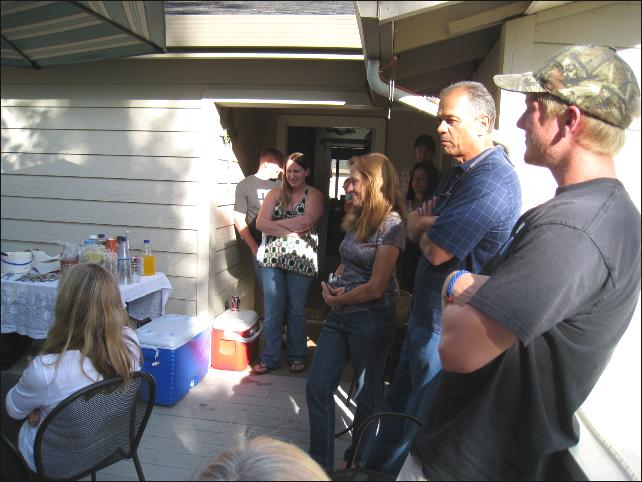 Larry has some very special wisdom to share with the newly engaged and us.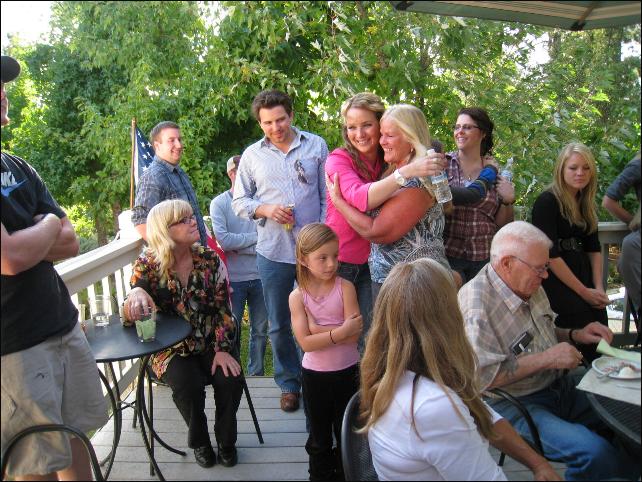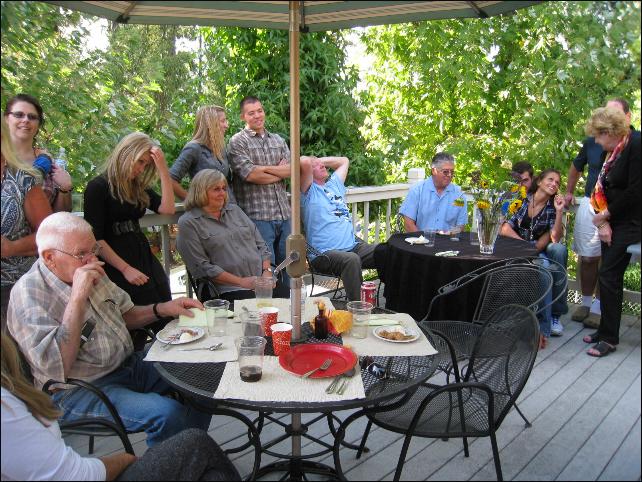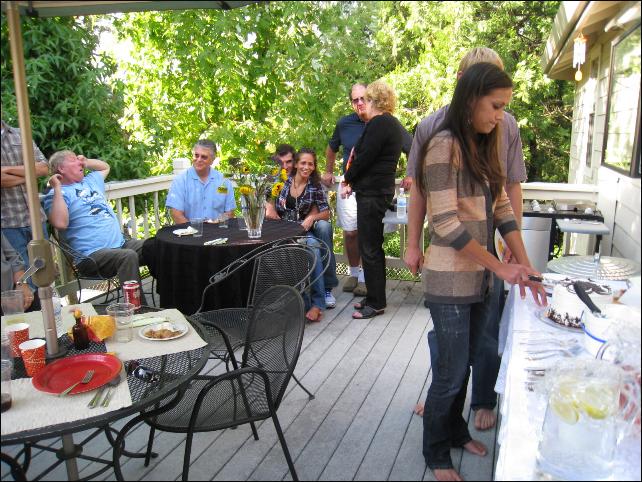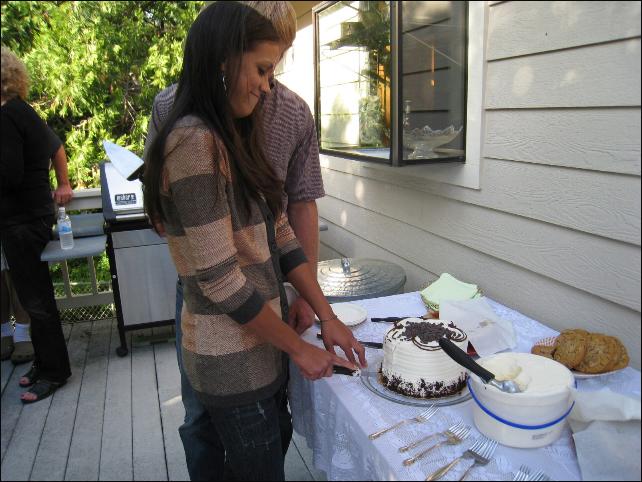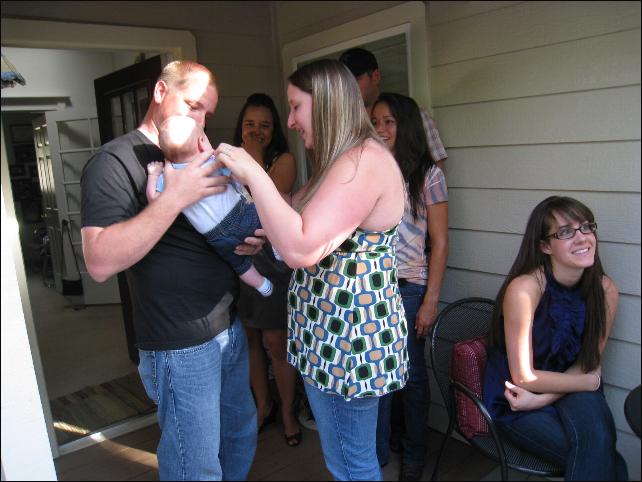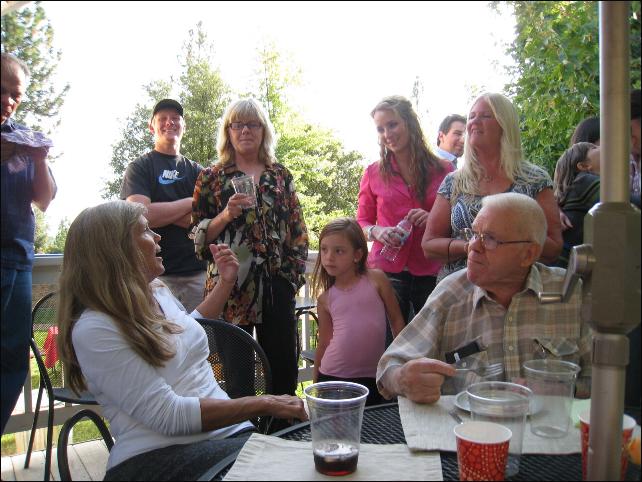 Linda and Larry...Thank you so much for the delicious dinner and wonderful afternoon with so many others sharing this joyous event.