Ridin' The Manta Ray

It's Labor Day weekend Sunday (2006) and everyone decided it would be fun to spend a couple of days riding Tim's latest addition....the Manta Ray. Papa and Grammy just came along to watch, take pictures and enjoy the camaraderie before going home, rather than spend the night. We were all supposed to meet at the Dam where the others would pick us up in the boat.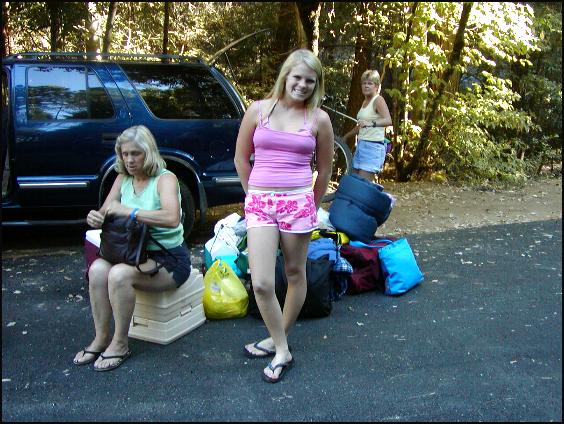 Did you ever see so much stuff? Even a porta potty. You mean we have to carry it, and all that stuff down to the water? Actually...Cheryl, Sue, Papa and Katie did most of the carrying down the steep incline to the beach.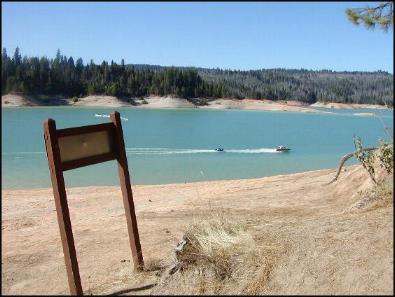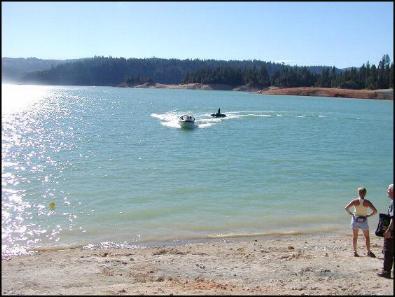 Here they come....but what's that they're towing behind?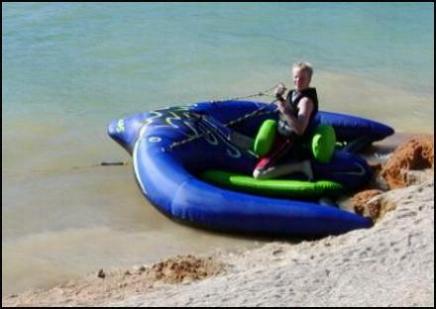 It's none other than Brent riding this interesting raft designed like the ocean's Manta Ray (below). The wing span of these graceful creatures can reach over twenty feet and they seem to gently fly through the water. It's man made replica is supposed to fly above the waves.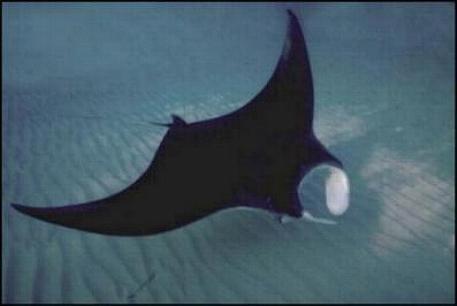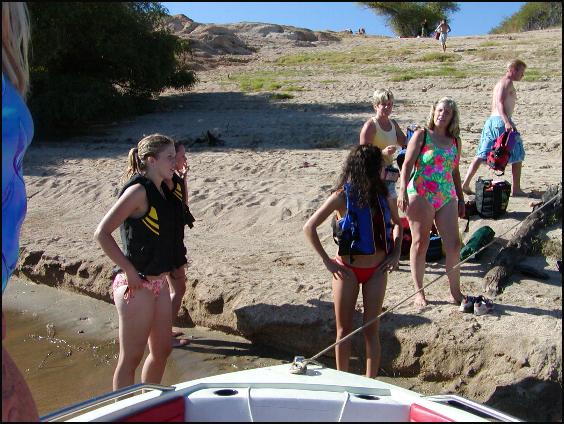 During our trip to our campsite, the Manta seemed to
have trouble lifting out of the water.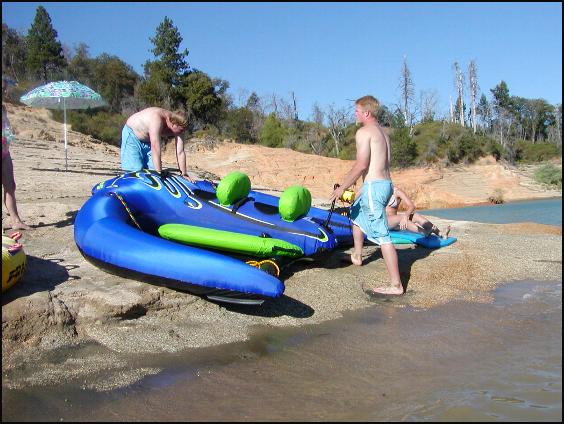 ....So Timmy adds more air.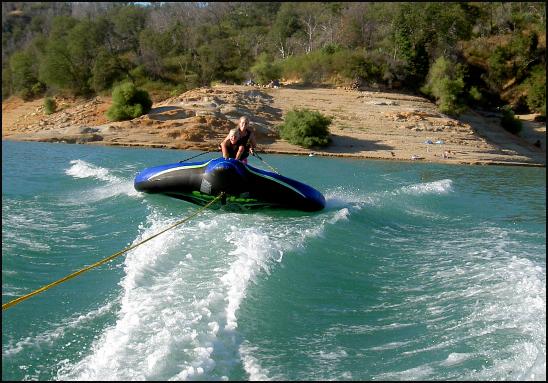 Then Amanda and Katie try their luck riding the Manta.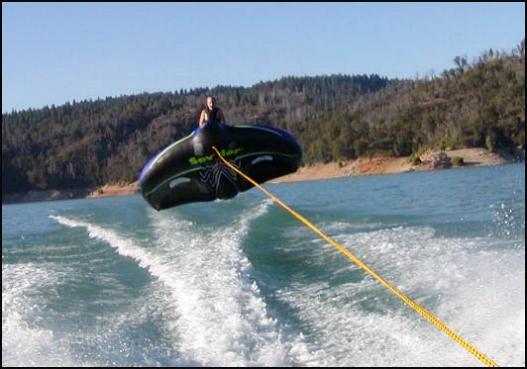 Before we knew it they were airborne. Whoopee!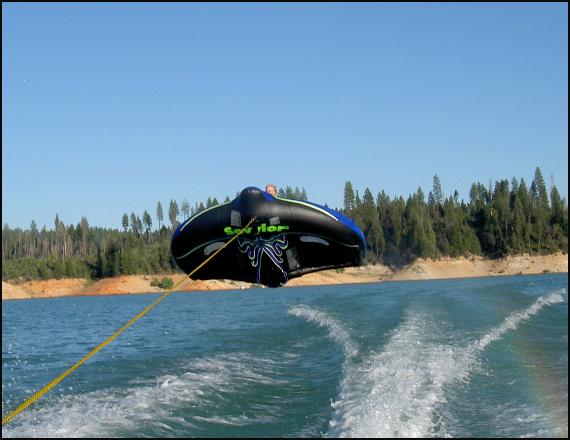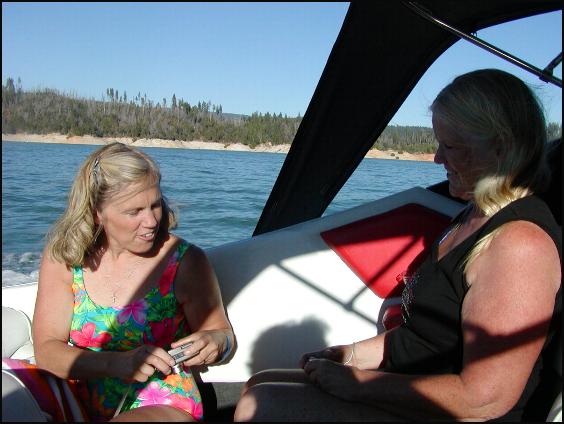 Cheryl and Margie are thinking about trying their luck. It does tend to buck and flip the riders off. What's funny is how they manage to hang on.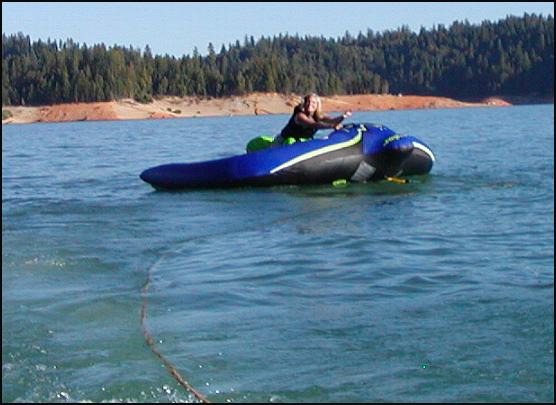 At one point Cheryl lost her grip and literally skipped across the water's surface on her back. I've done the same thing with rocks before. I think she complained about an achy-breaky back later.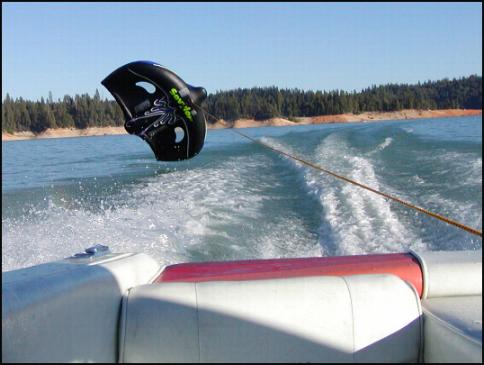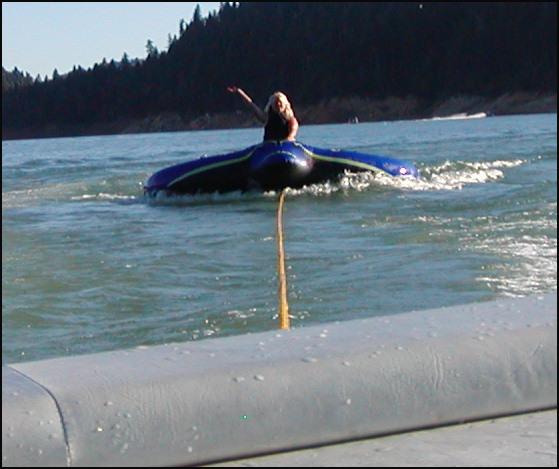 Now it's Margie's turn....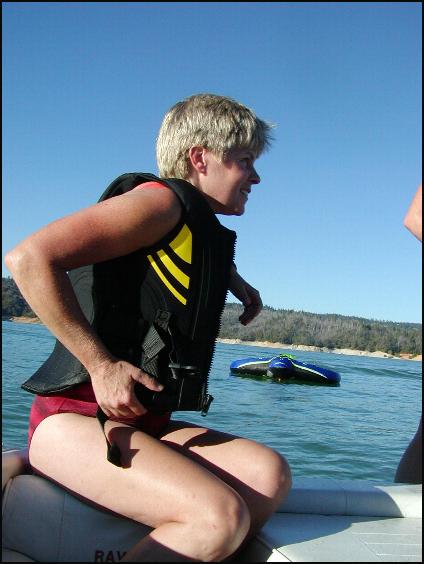 ...And Sue buckles up for her turn. We were all laughing, screaming and having so much fun that another boat stopped by to see what the Manta was all about. It's about flying! They were impressed.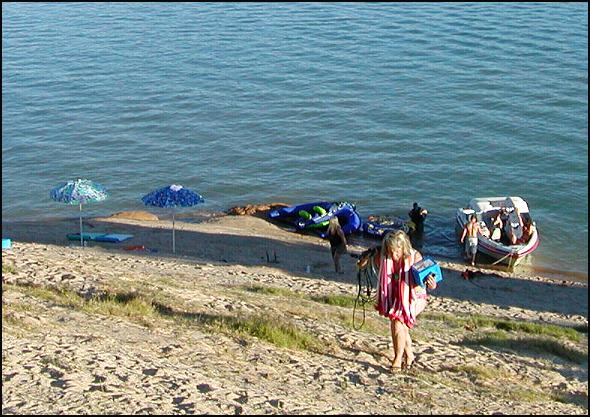 We've had enough for now. Some of the others are ready to water ski, but we head up the hill to the camp site. Tim and Brent are busy setting up their tent.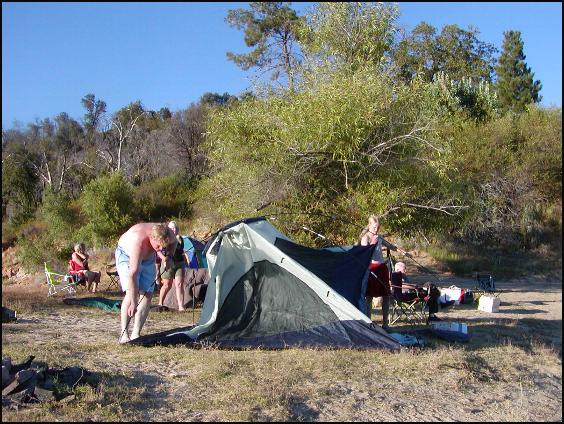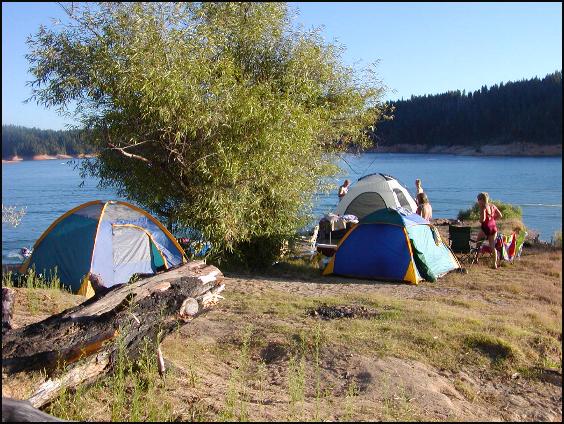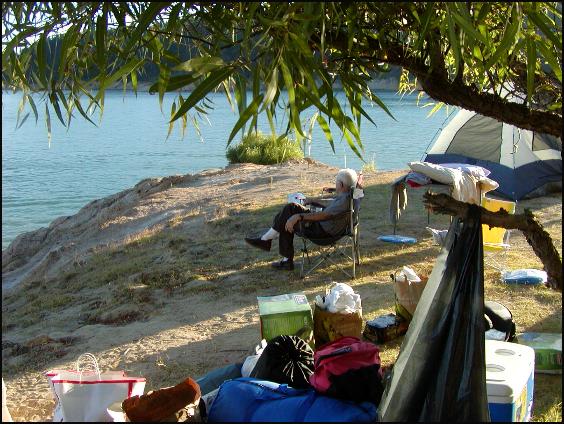 Papa enjoys the nice view.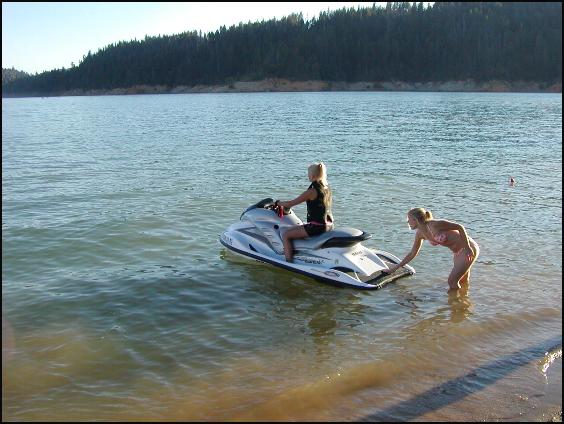 And of course I'm taking pictures. Vicky pushes Amanda off
shore to ride her jet ski.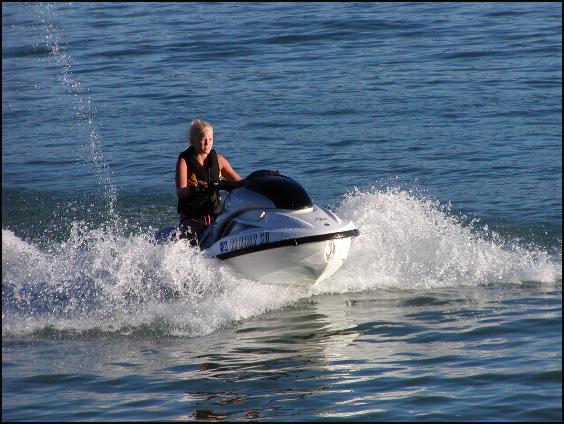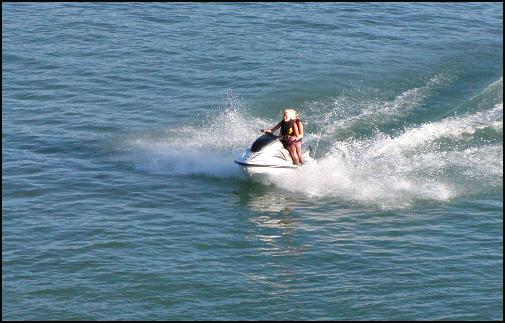 ...and before long Katie hops on for a ride.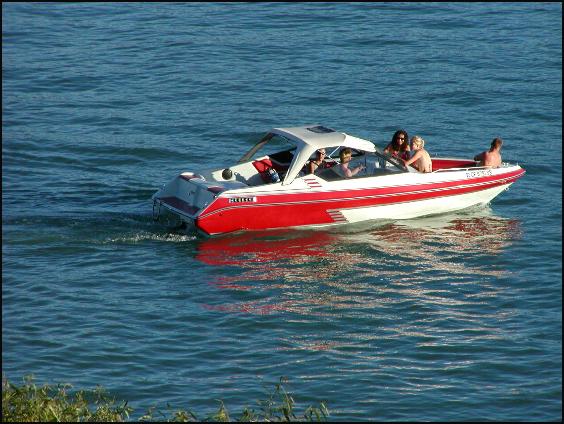 After dinner, just as the sun was about to disappear, the kids took us back to where we'd been picked up earlier. Somehow, the trail back to our car seemed a lot steeper. Regardless, ridin' the manta ray turned out to be lots of fun.