The Dunham's BBQ
(June 4, 2005)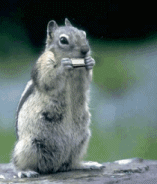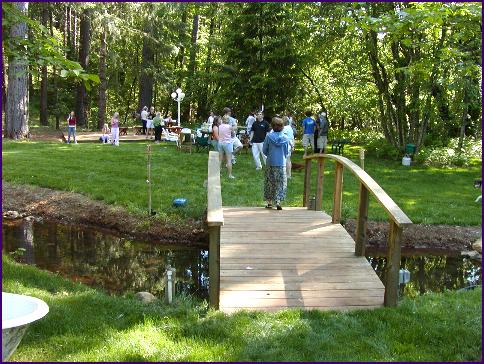 Over the wooden bridge we go....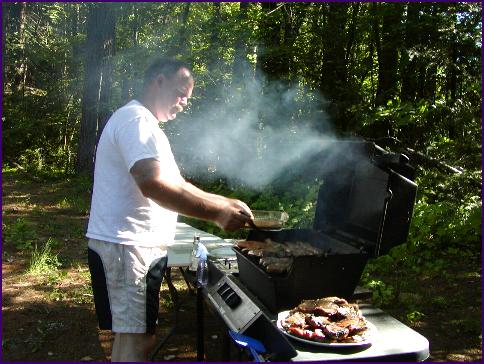 Dave's a great chef.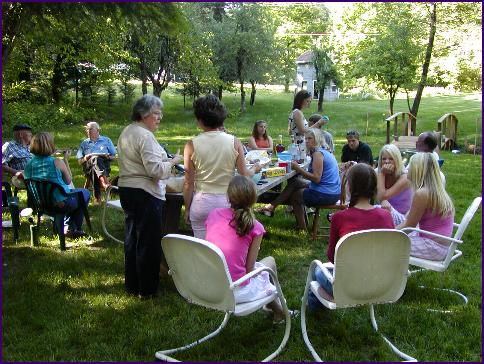 We all brought something go go with
Dave's steaks.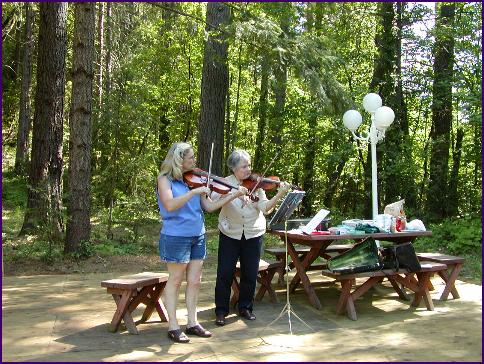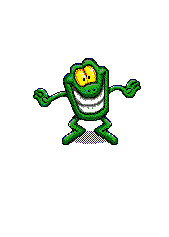 Cheryl and Kathy entertained us with
their magic violins.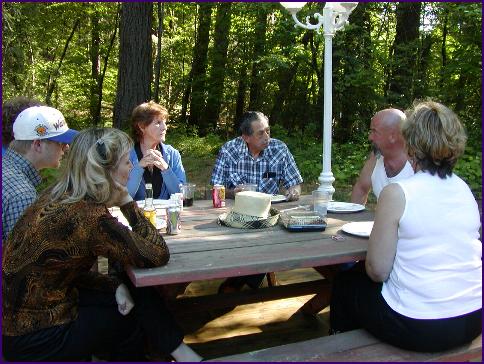 Lots of visiting.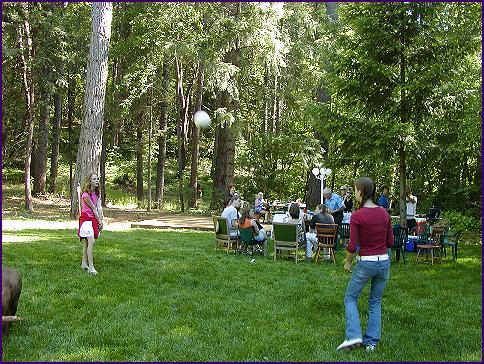 Good serve Laci!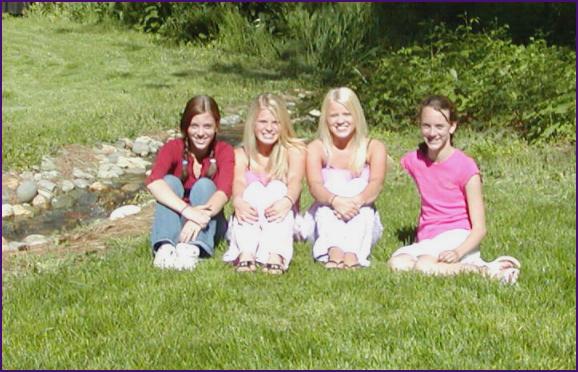 Smiling girls by the meandering brook.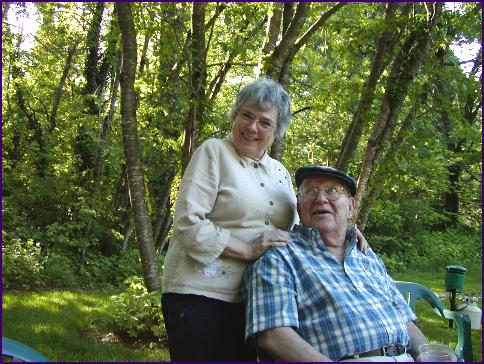 Kathy and Clint strike a nice pose.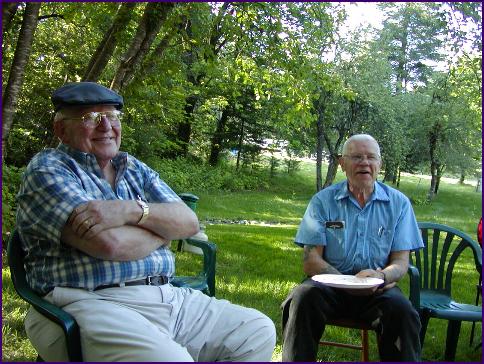 How about another helping?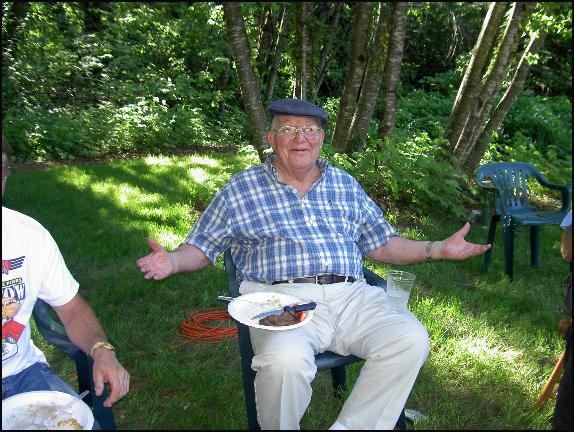 Great balance Clint!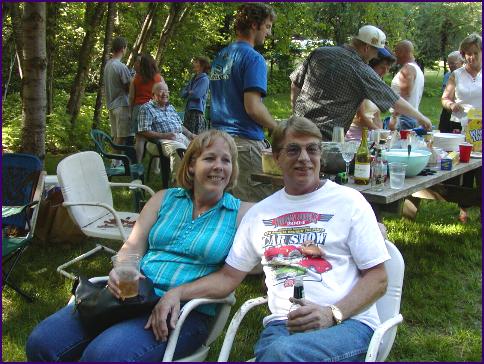 Sneaked this photo of Helen and hubby.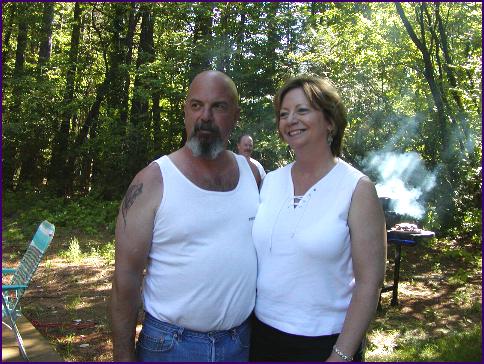 Captured this nice photo of Jeff and Ann.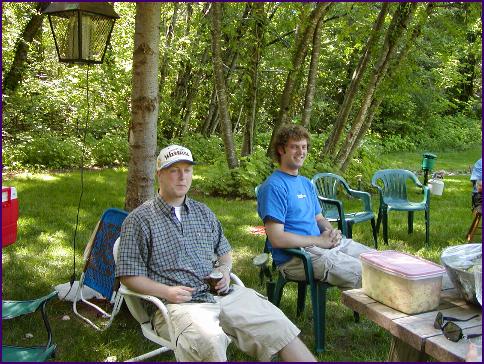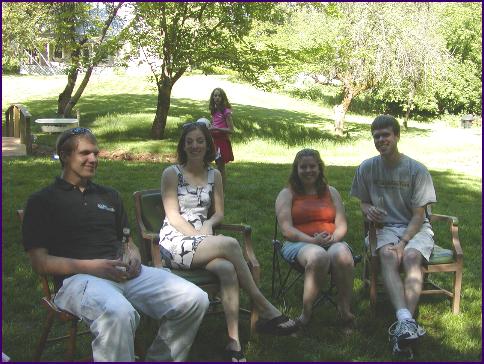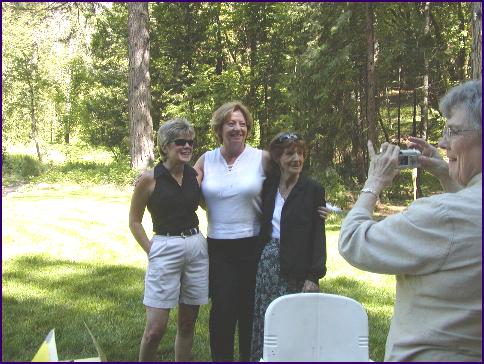 Kathy had trouble taking pictures, so I took
advantage of Sue, Ann and Jane's pose.
It was a beautiful afternoon with fun people.
Bye now!