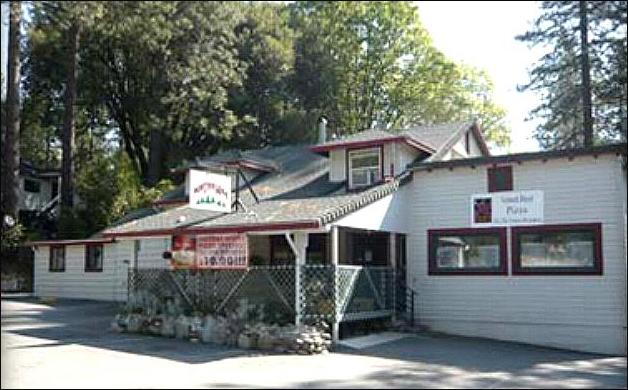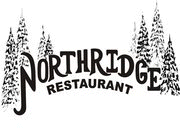 Stick in the Mud's get-together-again.
( Tuesday June 12, 2012)
nother luncheon at Northridge catching up on happy and sad news about old friends, and sharing some funny stories about the good old days. They're getting better and better, and the laughter along with 'em. If laughter is the best medicine we shouldn't have much trouble.
Seated front to left...Bonnie, Mary Jo, Bruce, Nick, John, Pat, Jack, Maxine and Mel.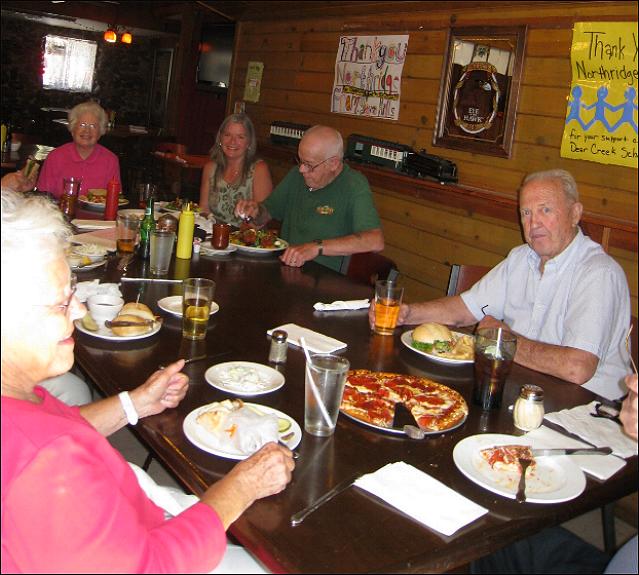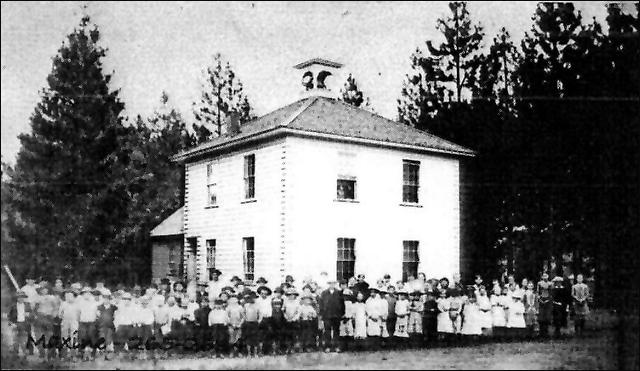 Maxine's picture of the old gold Flat grammar school in the 1880's. Her great-aunt Maude is third right from the Principal in the middle of the first row. Located just over the freeway, Caltrans now parks their trucks and snowplows on the property where the school was located.