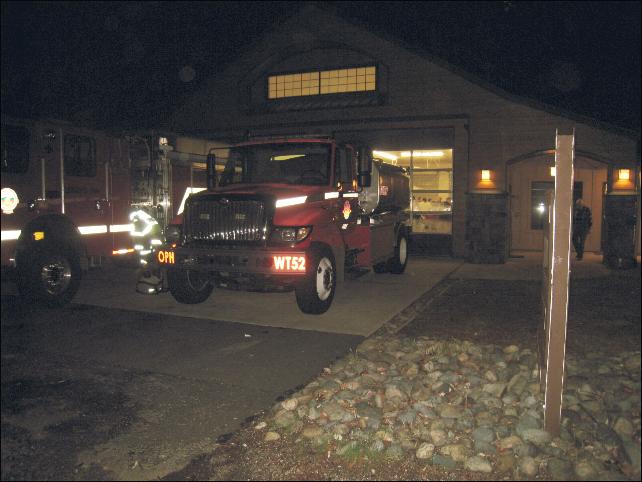 Ophir Fire Department Crab Feed Dinner
(Saturday January 21, 2012)
fter yesterday's heavy rain and power outage we almost forgot about the Crab Feed tonight, but Sue came over early to remind us they'd pick us up about in an hour, because the phones and internet still weren't working. Anyway it was nice of them. Especially Ted who insisted on buying our tickets. Next one's on us. The Ophir Fire Station is located at Cedar Ridge between Union Hill and Chicago Park on Highway 174 heading towards Colfax.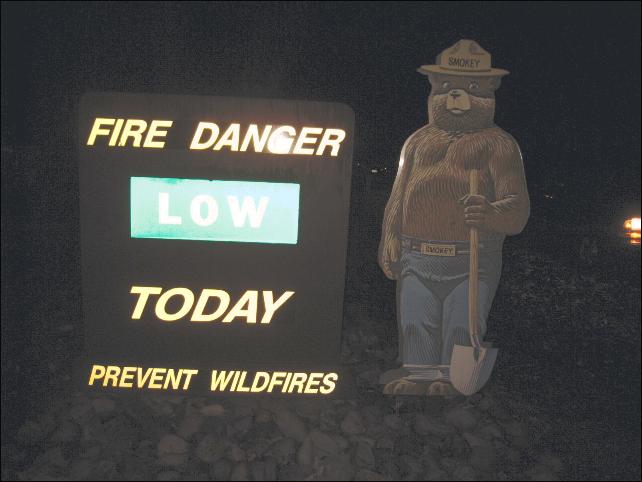 Yeah...I believe ya.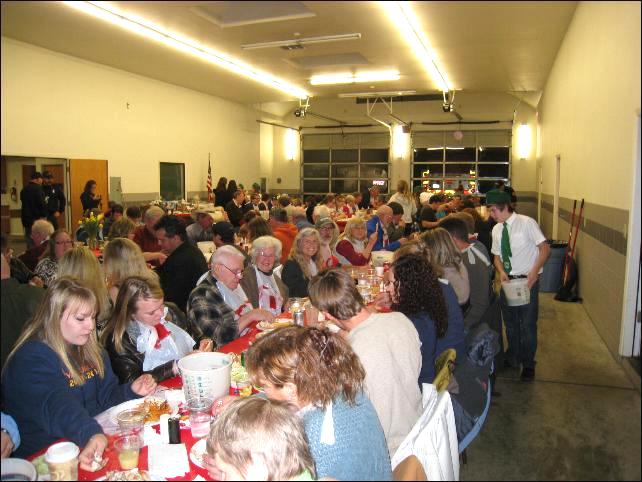 I lassoed one of the firemen to take some photos for us. As you can see most of us are fingers deep in messy crab legs. Besides crab we enjoyed salad, spaghetti, French bread, wine and beer.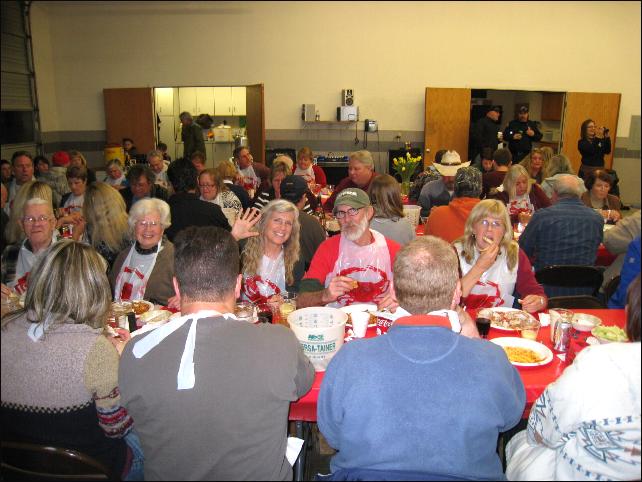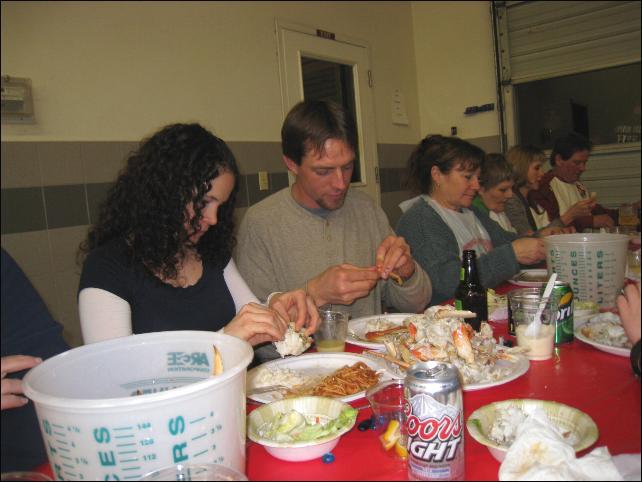 Wow! That's a mountain of what's left.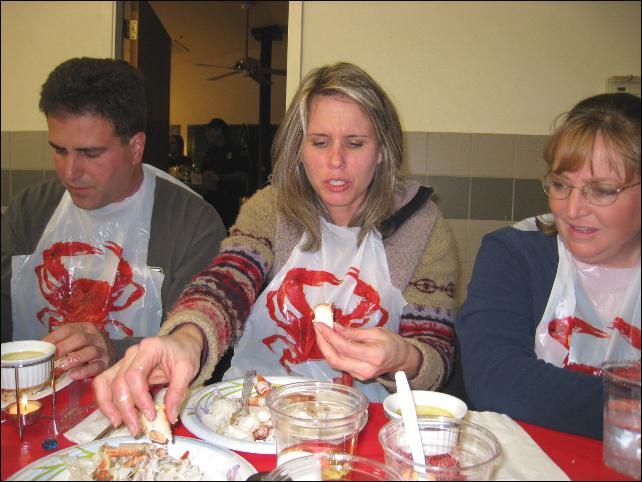 Perry, Katrina and Jennifer demonstrate how it's done.
Jennifer sells beautiful PartyLite Candles if you're interested in taking a look at her website.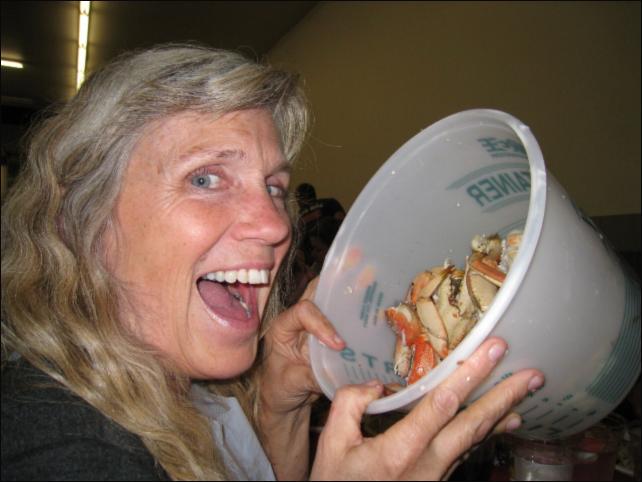 Okay Cheryl. You're supposed to remove the shell....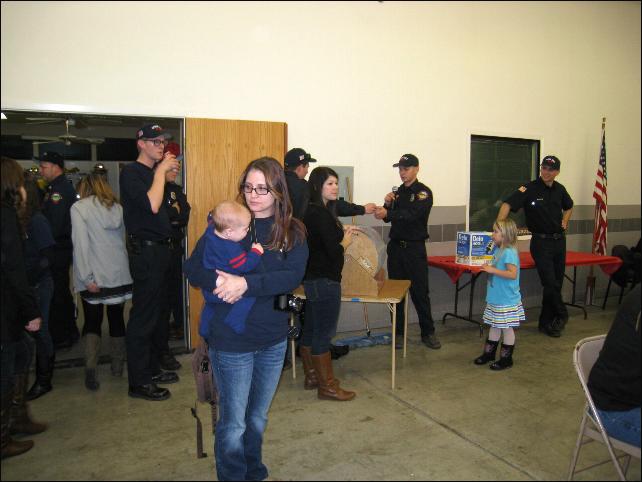 Music, dinner and a raffle. I put 'em altogether for more fun.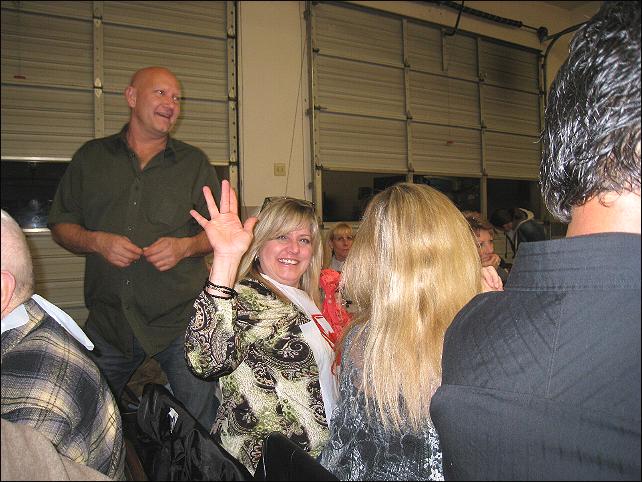 Our neighbors at our backside won lots of goodies and their cheering made it even more fun.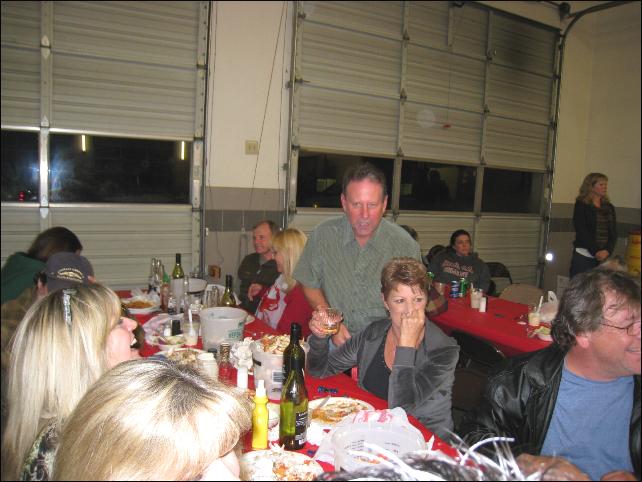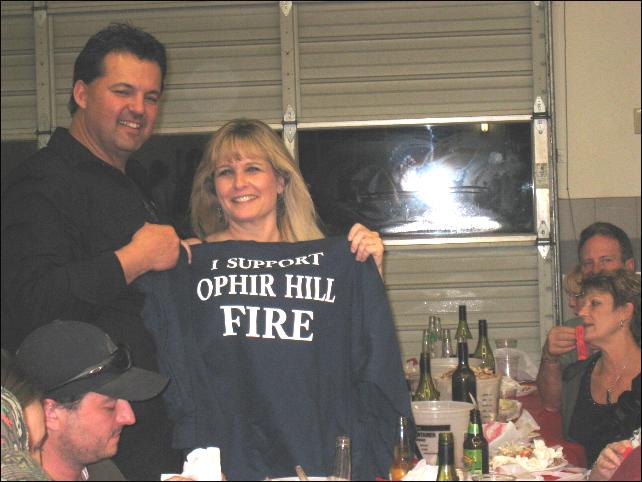 Yep! This is what it's all about besides being one of the prizes.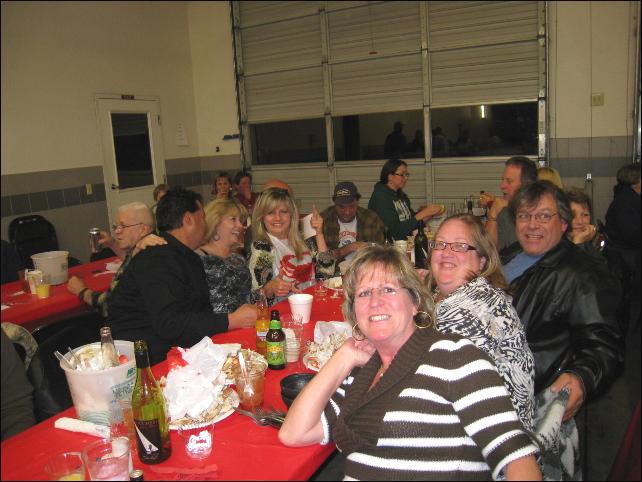 A better look at the cheering section.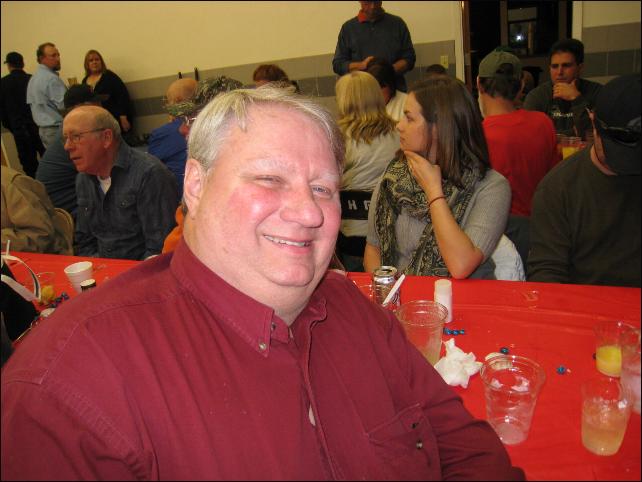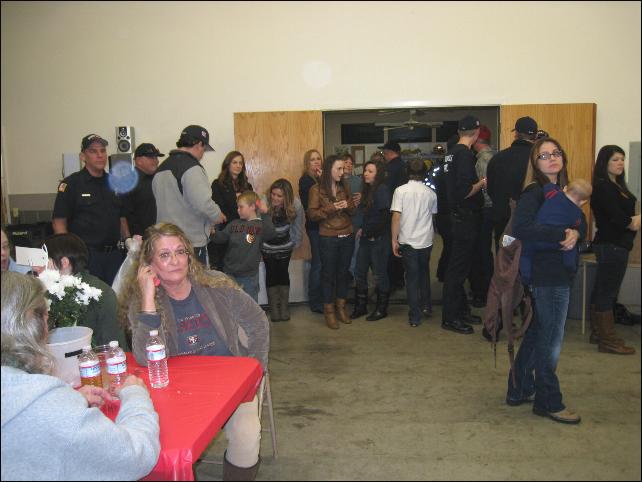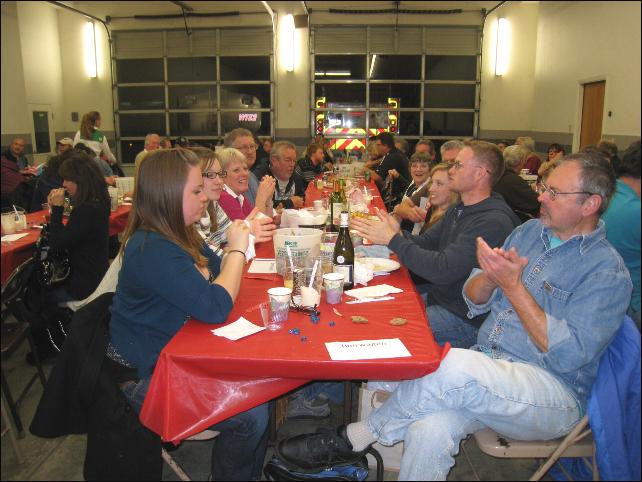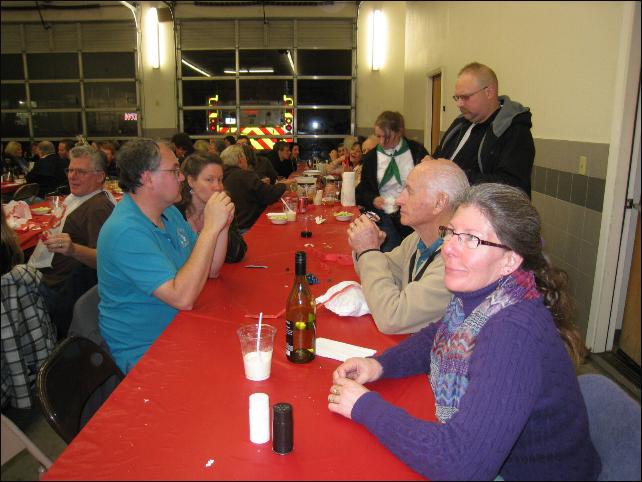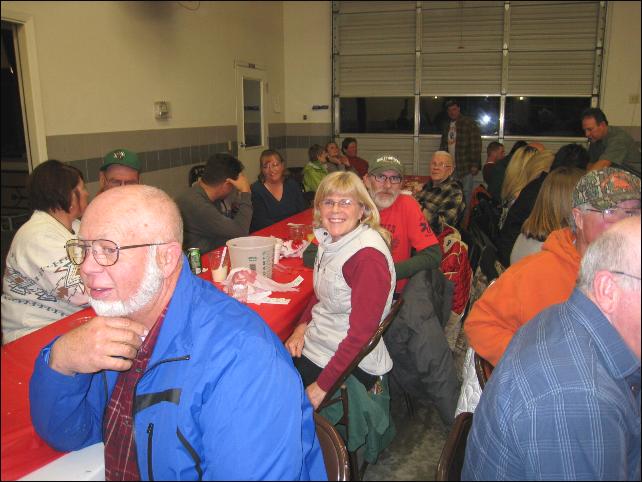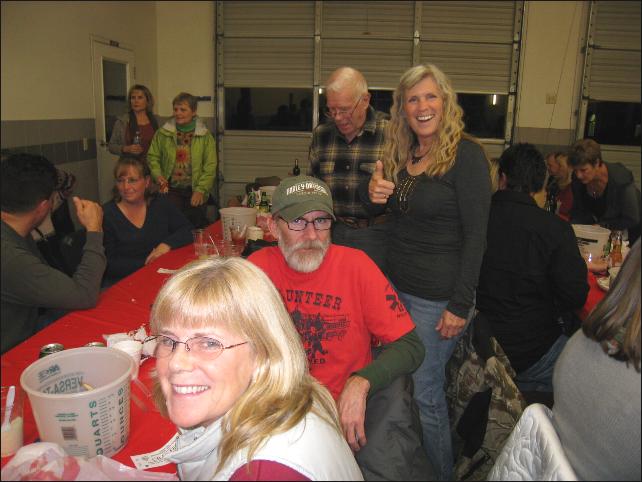 Sue, Ted, Mel and Cheryl gettin' a kick out of it...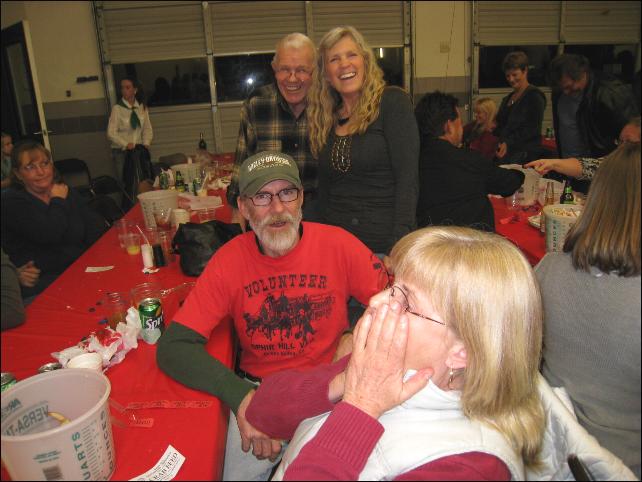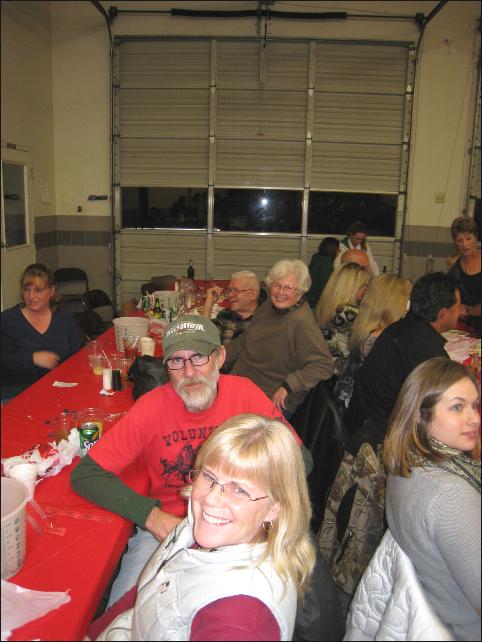 Sue McGuire is running for Nevada County Supervisor District 1.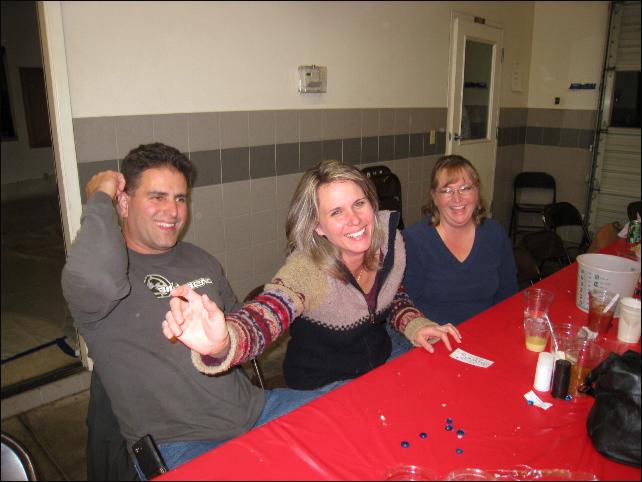 "Give me the camera!" Katrina insists on taking a photo of me crushing Mel's lap.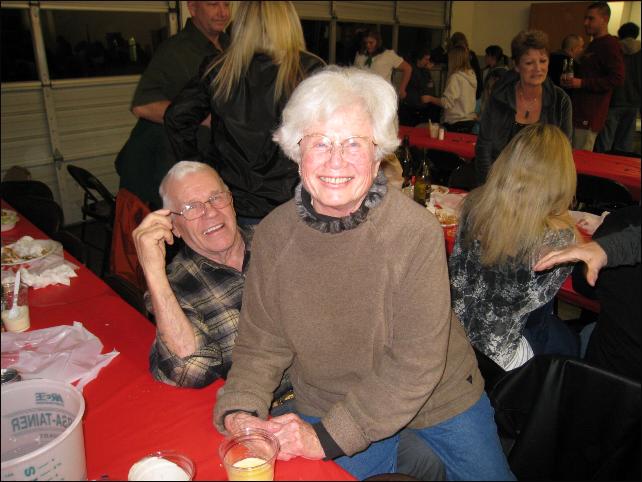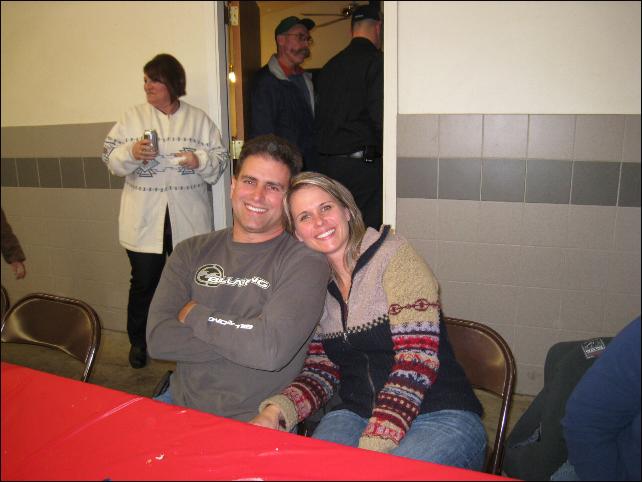 So I reciprocate. This is especially cute!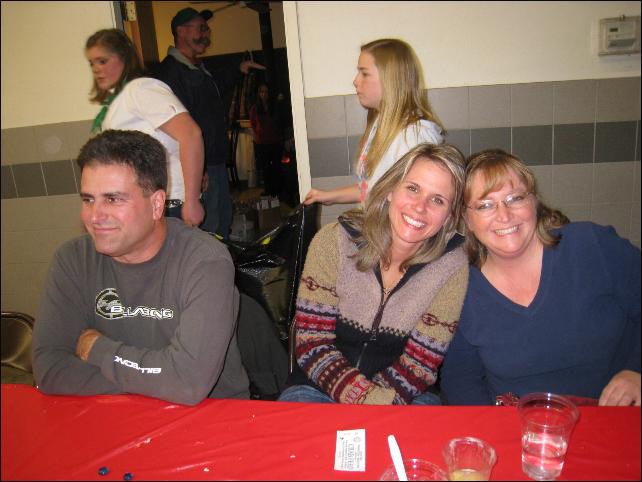 And now it's Katrina and Jennifer...equally cute.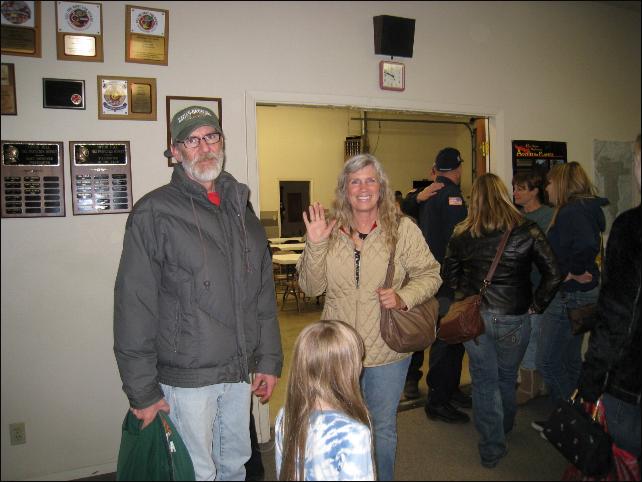 All the fun is drawing to a close and it's time to go home. A big thanks goes to Ted, Cheryl, Sue and the Firemen. This was a return to an old tradition when Mel's mother Marie used to help cook the annual Firemen's Buck Stew fund raiser in Nevada City that eventually evolved into a spaghetti dinner. It's a wonderful way to raise money for the Department while getting together with friends and neighbors.